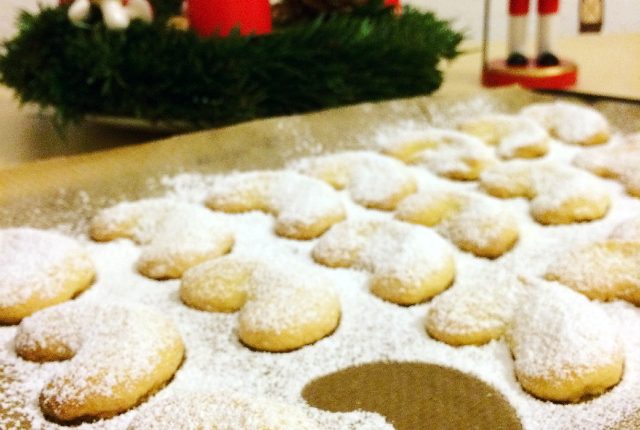 Christmas Cookies: Vanillekipferl
When it comes to Advent and Christmas baking, there is a holy trinity of seasonal cookies that always get baked in Germany, at least in my circles: Zimtsterne (cinnamon stars), Butterkekse (butter cookies), and Vanillekipferl (vanilla crescents). I shared my recipes for Zimtsterne and Butterkekse with you last year, so this time it's time to introduce you to Vanillekipferl and I promise you, once you have made and tasted these, you won't look back. We usually make two to three batches of these each Christmas!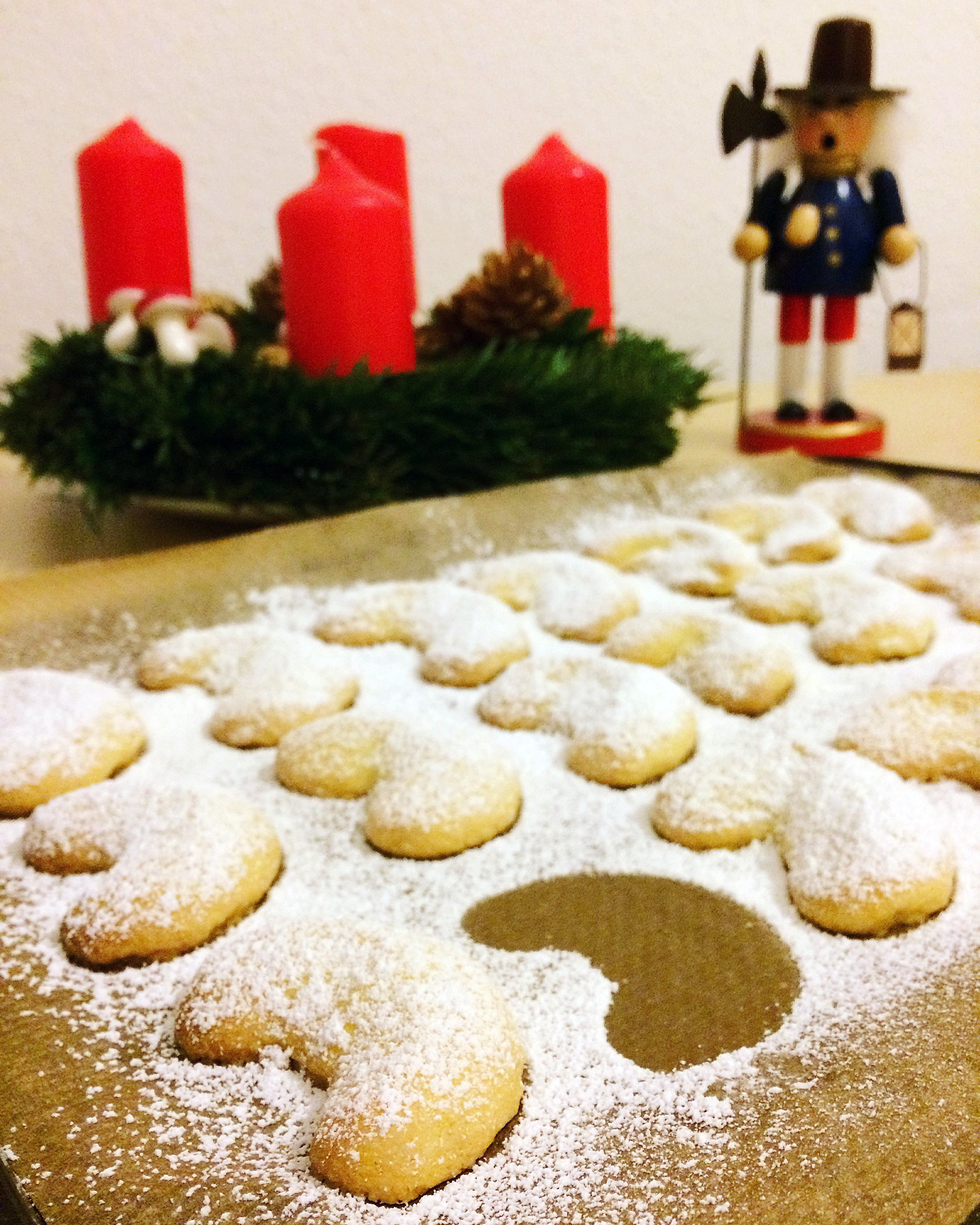 Some credit for my Vanillekipferl has to go to my mum, as it is her recipe that forms the basis of them, though I have played around with the quantities and altered it a little, e.g. substituting castor sugar for icing sugar. Also, since I make these with gluten free flour, they do lose their shape a little, but if you use regular flour they will look more crescent like. But without further ado, here is the recipe for the tastiest cookies this side of Christmas!
Ingredients
200g gluten free flour (e.g. Dove's Farm plain white GF flour, or Schär's GF flour Mix for Kekse & Kuchen)
80g icing sugar
1 sachet vanilla sugar (e.g. Dr Oetker) or 1 teaspoon vanilla essence
2 egg yolks
80g ground almonds
150g soft butter
Plus extra icing sugar for dusting.
Directions
Quickly mix all the ingredients to a smooth dough with your hands (in a mixing bowl).
Wrap the dough in cling film and leave it to rest in the fridge for 1 hour.
Pre-heat the oven to 180°C (160°C for a fan oven).
Tear off little pieces of the dough and form them into crescents.
Place the crescents on a baking tin lined with grease proof paper and bake for 12-15 minutes until golden.
Leave the cookies to cool for at least 5 minutes – they will fall apart into a pile of crumbs if you try and move them when they're straight out the oven!
Whilst the cookies are still a bit warm, dust them with icing sugar.
Store in an airtight tin and try not to eat them all at once :-)