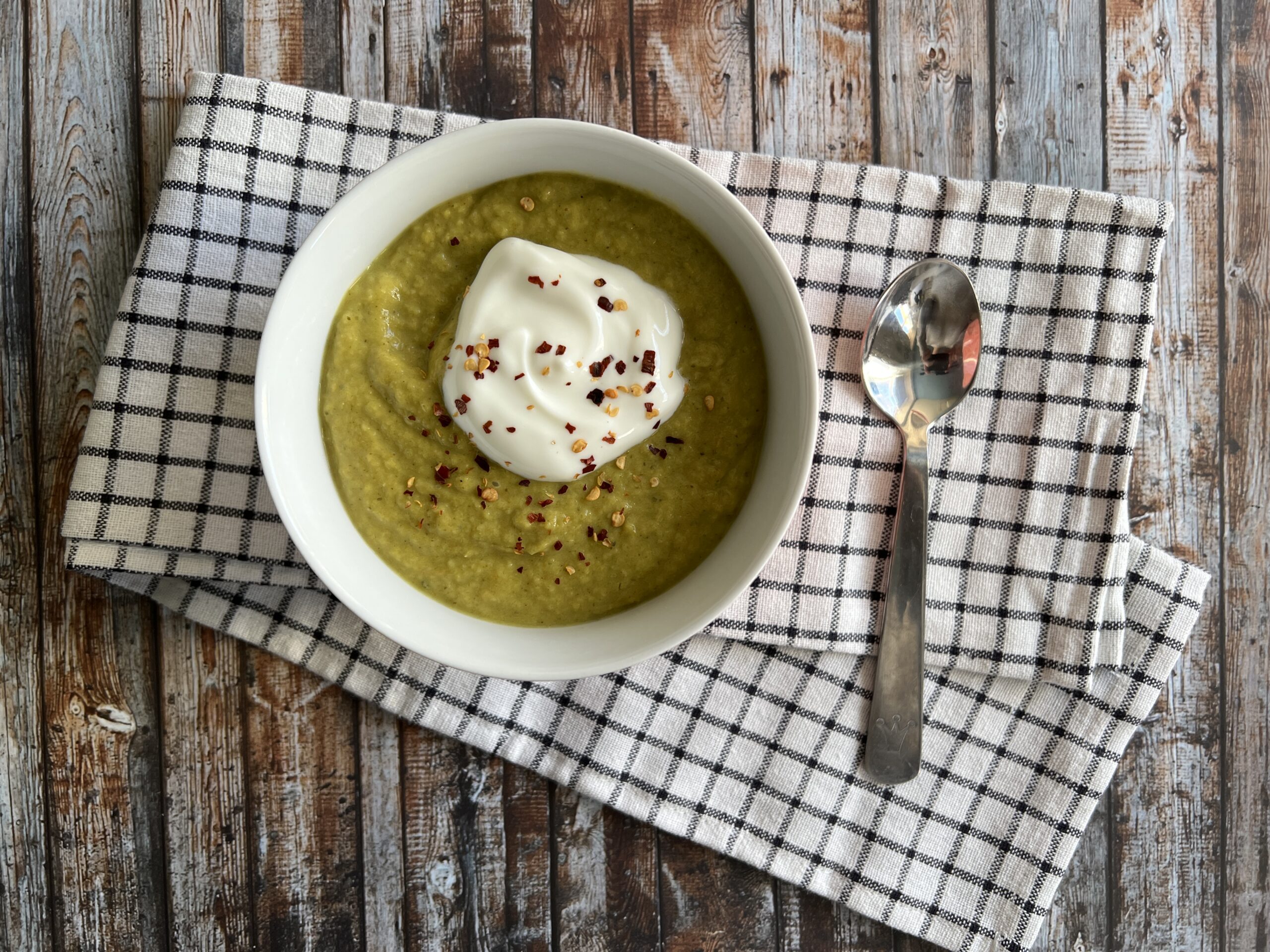 Vegetable Scraps Soup
One of the best things we did last year was to invest in a small chest freezer, and ever since then we've been able to save a lot more on food wastage. Fruit and vegetables about to go off? Prep them and stick them in the chest freezer. Foraged more than we can use in one go? Prep it and stick it in the chest freezer. Gifts from our neighbour's allotment we don't need to use straight away? Prep them and stick them in the chest freezer. You get the idea! The other thing I've started doing, now that we have the space, is saving vegetable scraps that would otherwise get thrown out, and once I've collected enough they get made in to soup.
I've got a bag that sits in a basket at the top of the chest freezer, and in the scraps go until it's full. Things like cauliflower leaves, cauliflower and broccoli stems, carrot peel, that last little bit of courgette that gets left over when grating it. For bigger, chunkier pieces like the stems, I chop them up first before they go in the freezer so that they're ready to use without defrosting first. You could throw potato peel in there too, if your potatoes were scrubbed before peeling, but we've making our in to crispy fried potato peel snacks (that's a post for another day though). So, here's the recipe for my vegetable scraps soup…
Ingredients
around 1kg of vegetable scraps (here I've used a mix of cauliflower leaves and stems, broccoli stems and some bits of broccoli florets, courgette, and a few bits of red pepper that were left over from when we had wraps)
2 shallots
1 Tbsp vegetable oil
2 tsp grated ginger or ginger puree
2 cloves of garlic or 2 tsp garlic puree
750ml boiling water from a kettle
3 tsp vegetable bouillon powder (check the ingredients if you have any food allergies or dietary requirements – I use gluten free bouillon from Marigold Health Foods)
1 tin coconut milk (400 ml)
1 tsp mild curry powder
salt & pepper
You will also need a hand held stick blender.
Directions
Peel and chop the shallots, and fry them in a large saucepan with the vegetable oil over a low heat until they start to soften.
Peel and crush the cloves of garlic and add to the shallots (or use garlic puree for quick shortcut), together with the ginger. Fry for another minute, stirring constantly to avoid the garlic from burning, which can happen really quickly.
Add your vegetable scraps, straight from the freezer, and pour the boiling water on top.
Once the scraps have defrosted, add the vegetable bouillon and bring to the boil.
Stir for 3-5 minutes once boiling then turn down the heat, add the coconut milk, and simmer until all the vegetable scraps are cooked through and softened. This took around 20 minutes.
Remove from the heat, add the curry powder, and blend everything to a smooth consistency with a hand held stick blender.
Season to taste with sals and pepper, and blend through again.
Serve and enjoy!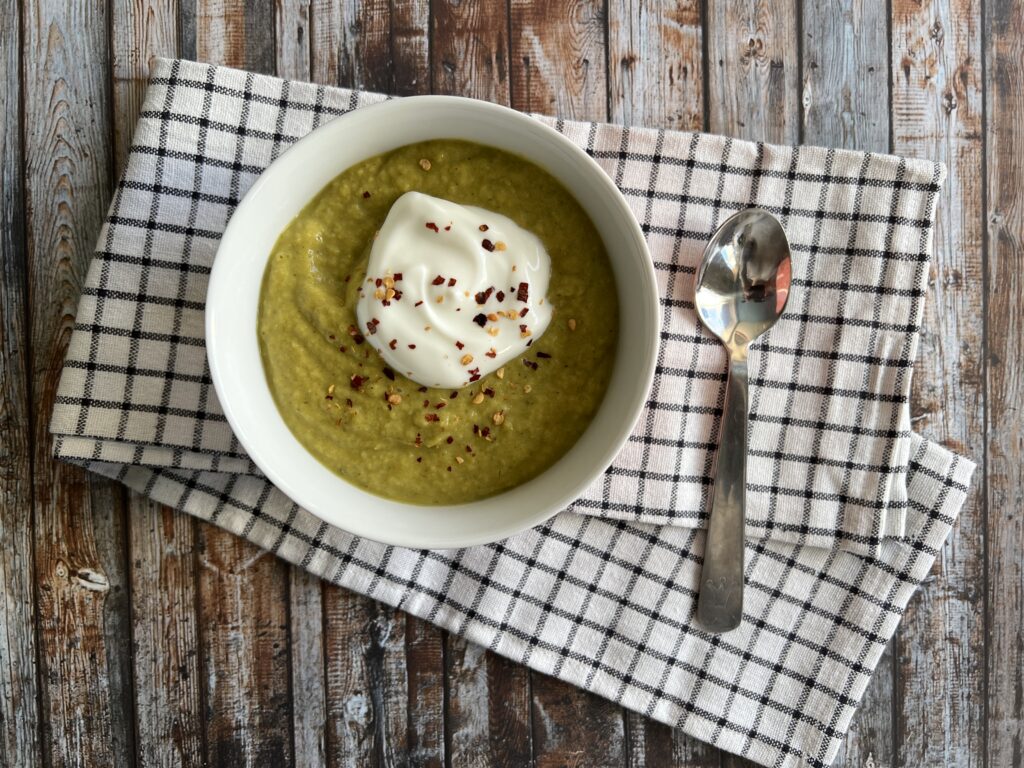 We love this soup with a dollop of yoghurt on top, and a sprinkle of chilli flakes. If you're dairy free or vegan, just skip the yogurt, and for younger children or depending on your preferences for spicy food, you can leave out the chilli.
---
As always, all resources on this blog are free, to make them accessible to everyone. However, if you are able and would like to support me with a small donation, which helps to keep this blog running, it would be much appreciated. Just hit the support button below. Thank you x