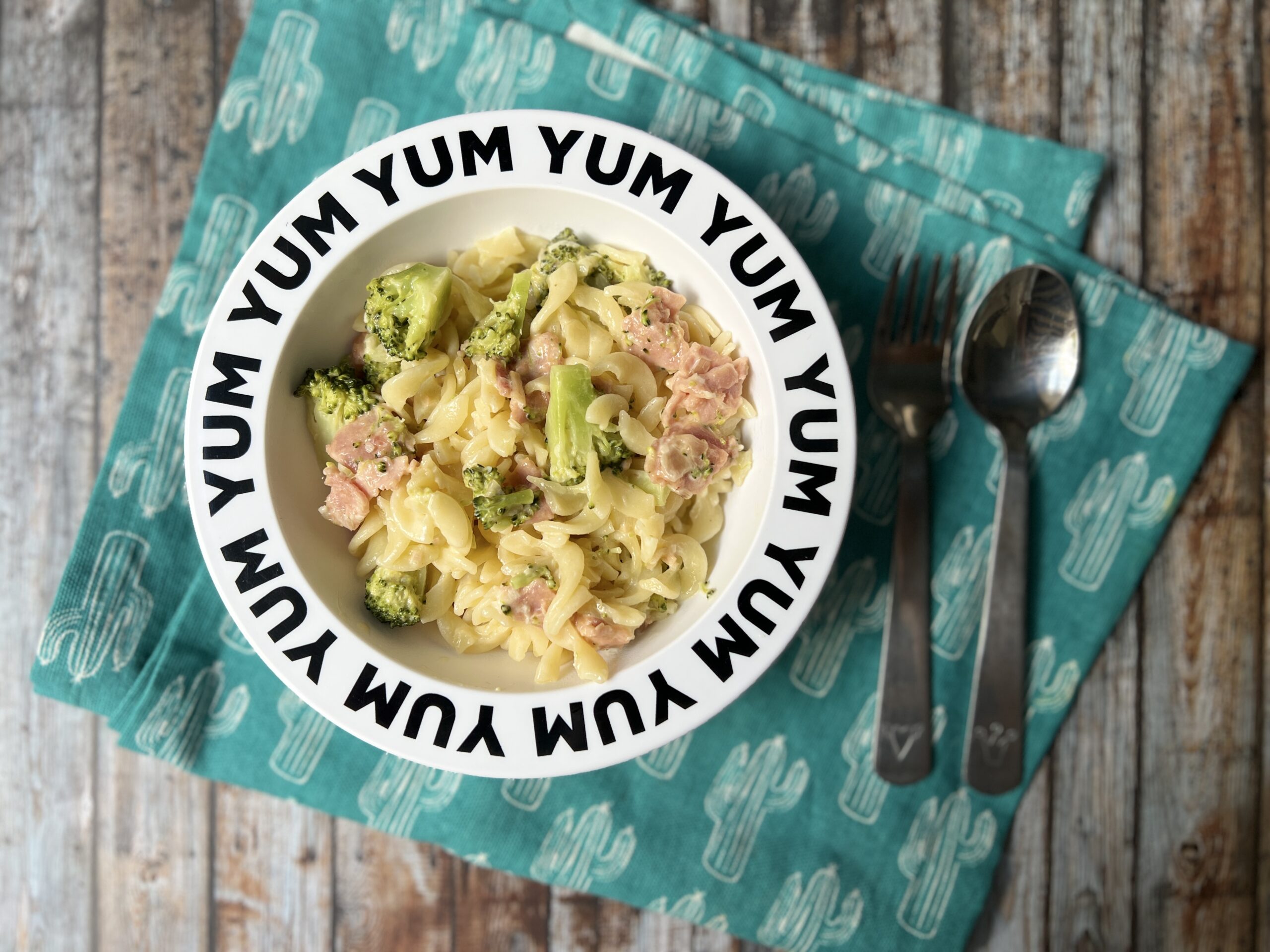 Cheesy Broccoli & Ham Pasta
This quick and easy midweek meal is a family crowd pleaser. You can have it on the table in half an hour.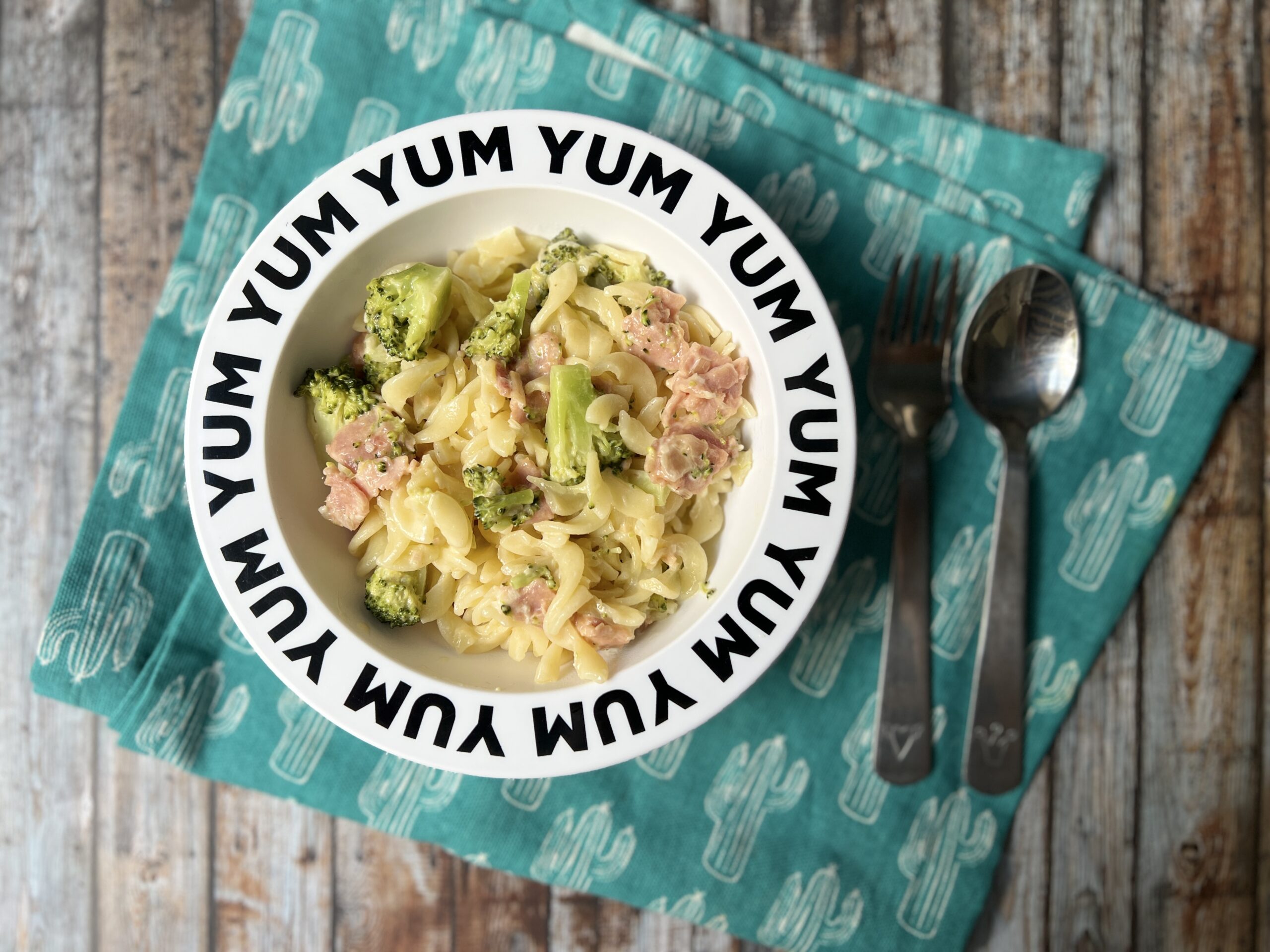 Ingredients
400g pasta (gluten free if required). We like to use fusilli pasta for this.
1 head of broccoli*
2 Tbsp olive or vegetable oil
1 shallot, finely chopped
2 cloves of garlic, minced or grated
200g thick ham slices (i.e. not the wafer thin kind), cut in to bite sized pieces
2 tsp Dijon mustard
300ml double cream**
150g mature cheddar, grated**
Cracked black pepper
Grated nutmeg
* Don't throw away the broccoli stems, chop them up and stick them in your freezer to start off a vegetable scraps soup!
** I've found myself getting more sensitive to lactose as I get older, so I now use lactose free cream. I'm okay with regular cheddar, which is low in lactose, but you can also use lactose free cheddar. In the UK, the brand Arla does both lactose free cream and cheddar.
Directions
Cook the pasta in a large saucepan in, following the packet instructions. Add the broccoli for the final 4 minutes of cooking. Drain and set aside.
While the pasta is cooking, heat the oil in a separate saucepan over a medium heat. Add the chopped shallot and cook for around 5 minutes until starting to soften, then add the garlic and cook for another minute. Garlic can burn very quickly, so keep an eye on it.
Add the ham to the shallot and garlic, along with the mustard and cream. Mix until well combined.
Finally, stir in the grated cheddar until it's all melted, and you have a smooth creamy sauce.
Pour the sauce over the drained pasta and broccoli, and mix until everything is coated in cheesy goodness.
Serve and enjoy!