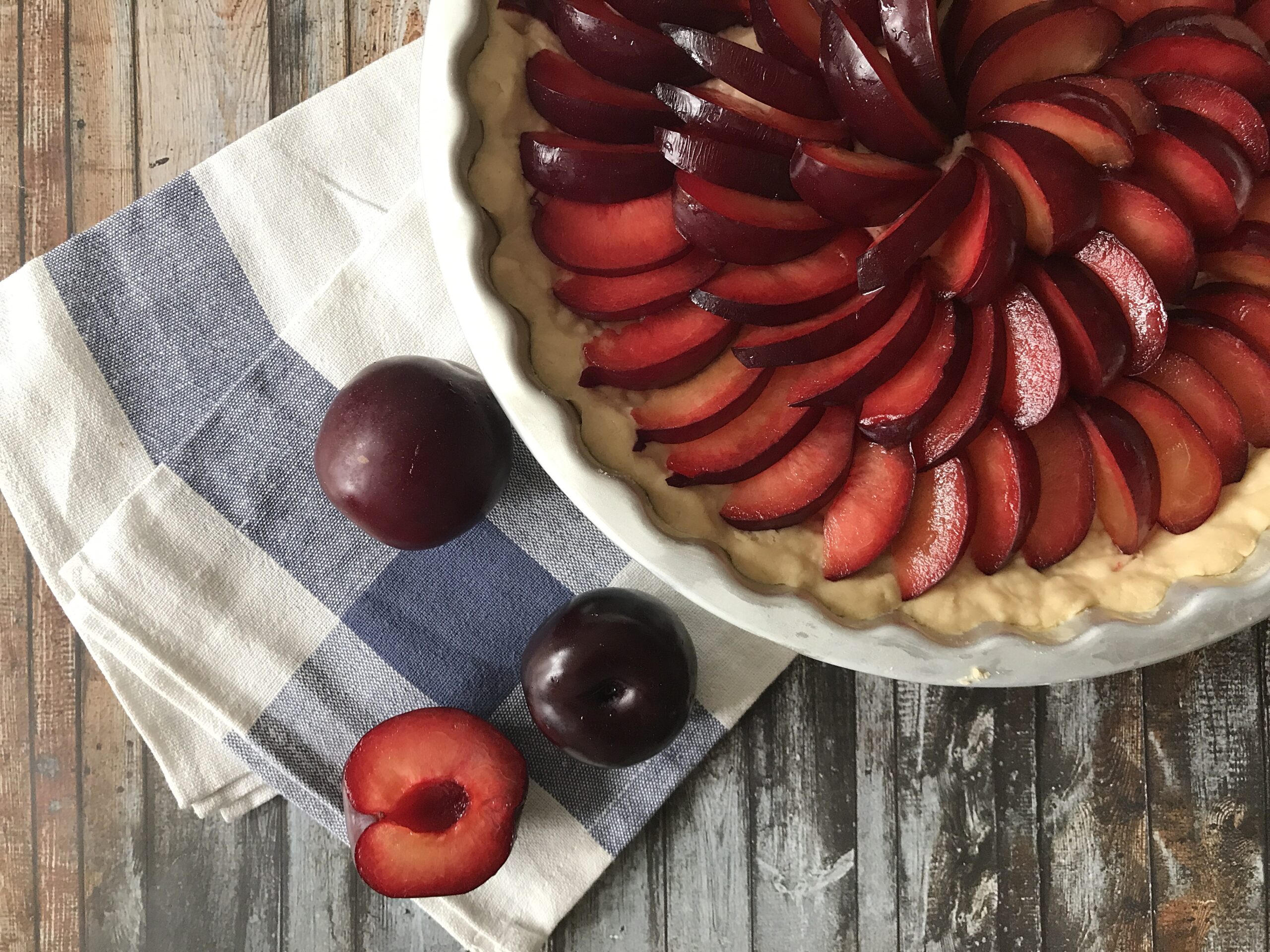 Pflaumenkuchen – German Plum Crumble Cake
Hands up if you love plums! Seriously one of the best things about early Autumn. Even better baked in to 'Pflaumenkuchen' – delicious German plumb crumble cake. Read on for how to bake your own…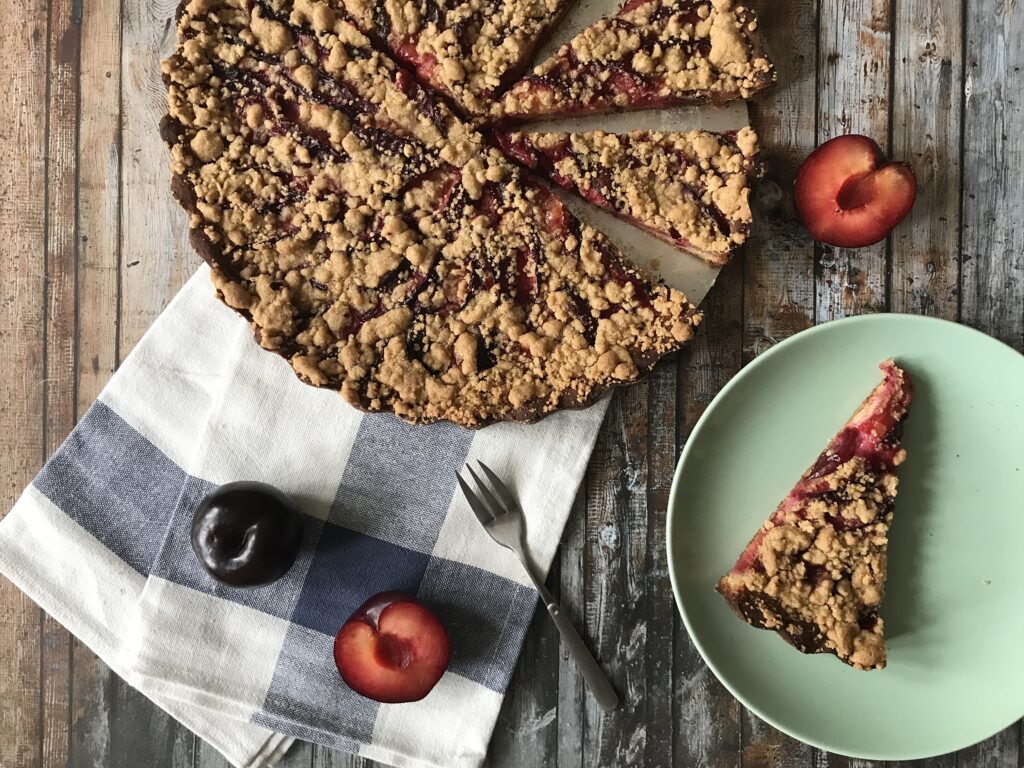 Ingredients
Base
250g gluten free all purpose flour
7g dry active yeast
50g caster sugar
a pinch of salt
125g Quark (or alternatively low fat Greek yoghurt)
60ml vegetable oil
1 egg
Filling
Crumble Topping
75g gluten free all purpose flour
40g soft brown sugar
1/4 tsp ground cinnamon
50g butter, chilled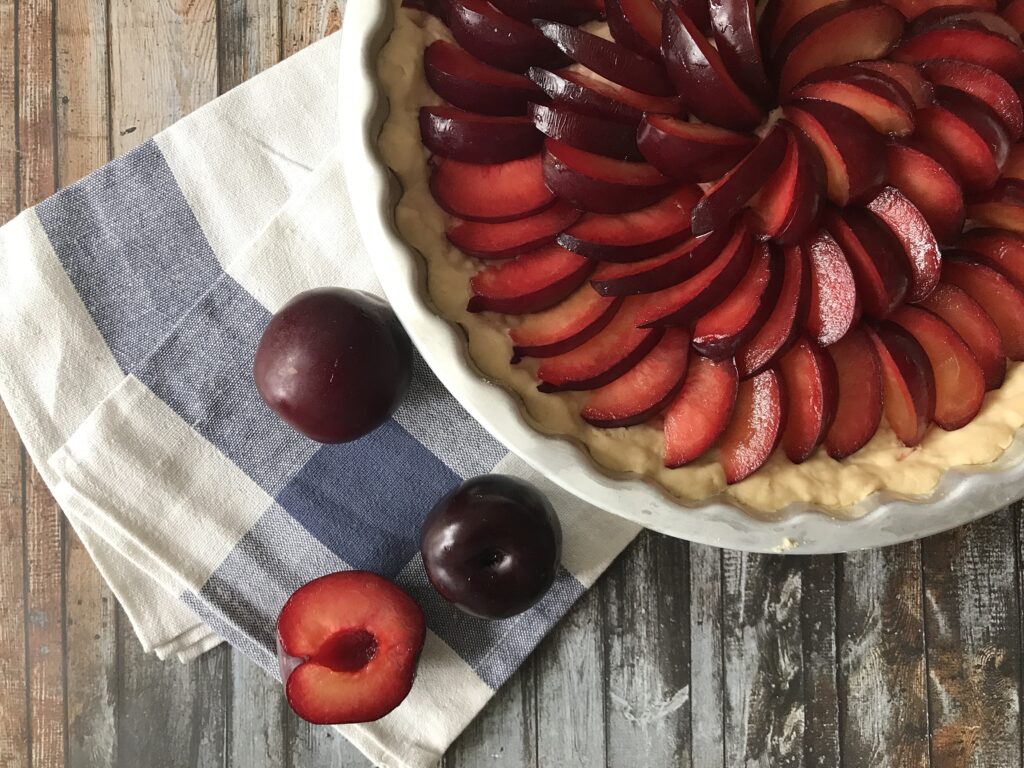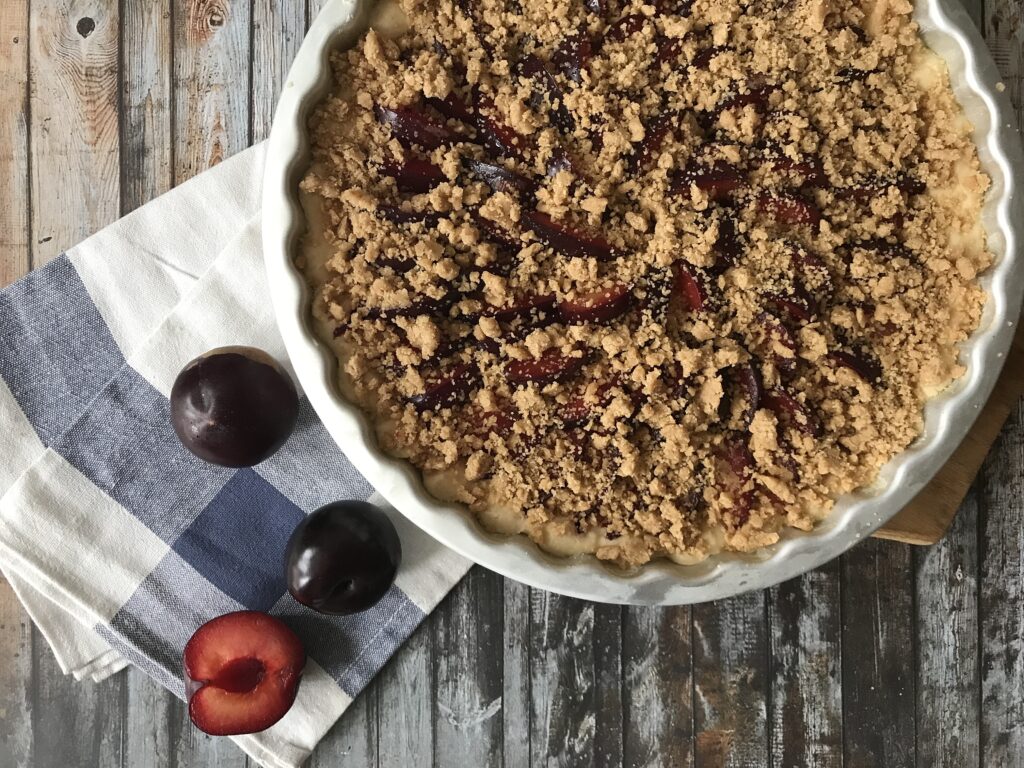 Directions
To prepare the base, mix the flour, yeast, sugar and salt in a bowl. In a separate bowl, whisk together the Quark (or yoghurt), vegetable oil and egg. Pour the wet ingredients in to the dry ingredients, then knead together until you have a pliable dough. If it seems too dry and crumbly, add a little water a tablespoon at a time.
Grease your baking tin or tray. Roll out the dough to the size of your dish or tray, then carefully transfer. Gluten free dough is quite fragile. I have a silicon mat which I roll my dough out on, and then transfer it by carefully sliding it off the mat into my dish or tray.
Now the dough needs to prove. To get a good rise, you need some moisture. Pre-heat my oven to it's lowest setting (60 C) then turn it off and wait for ten minutes. Place your pie dish or baking tray in the lower half of the oven, then place a grid rack above it with a damp tea towel laid on top. DON'T FORGET TO REMOVE THE TEA TOWEL WHEN YOU ARE DONE WITH THIS STEP!
Prove your dough for 20-30 minutes until it has visibly risen, then remove your pie or tray from the oven – ALONG WITH THE TEA TOWEL!
While your dough is rising, you can prepare the filling. For this, wash the plums, cut in half and remove the stone, then cut the halves in to slices. 
Once your base is ready, arrange the plum slices on top of the base so that they overlap, as shown in the photo. If you are using a round dish, arrange the plums in circles. If you are using a rectangular or square baking tray, then arrange the plumbs in rows.
To prepare the crumble topping, cut the chilled butter in to small pieces then rub together in a bowl with the flour until crumbs start to form. Add the sugar and cinnamon and mix everything together, rubbing the ingredients together with your finger tips. Don't overwork the crumbs, otherwise the butter will start to get too soft and everything will just clump together. 
Sprinkle the crumble topping evenly over the plums.
Pre-heat your oven, this time to 200 C (or 180 C fan). Bake the plum cake for 40-50 minutes until the sides and the crumble topping start to turn golden. You can also insert a wooden skewer in to the dough, if it comes out clean or with just crumbs on it and no wet dough, then your cake is done. If the cake is starting to go too dark but isn't done yet, just cover it with some tin foil.
Leave the cool completely before cutting and service. In true German style, this tastes great with whipped cream.