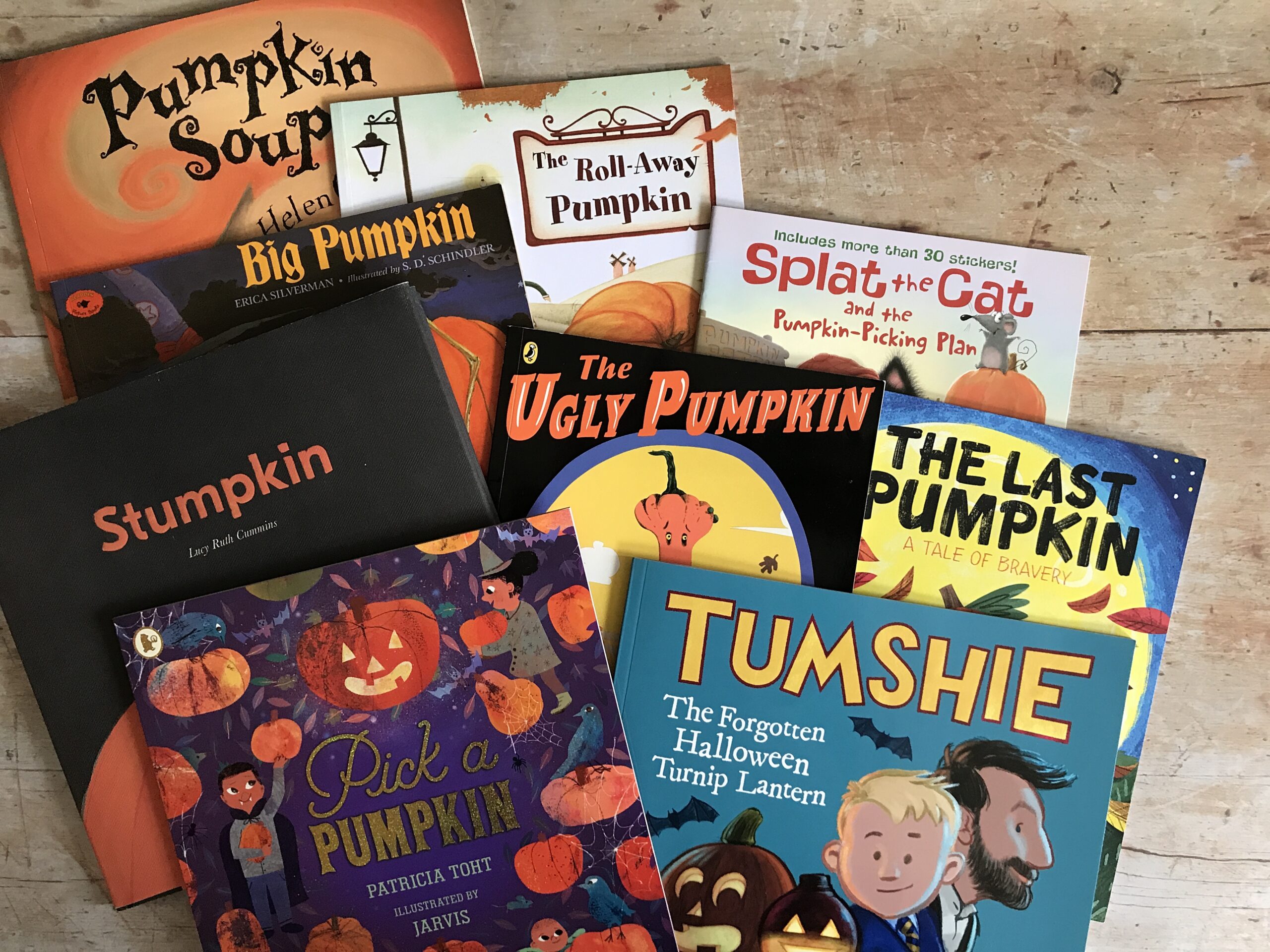 9 Picture Books about Pumpkins – and one Turnip!
We absolutely love Halloween, and our seasonal Halloween picture books! We've added a few more to our collection since I last made a video, so I thought it was time to do an update. But as our collection is quite big now, I've split the books in to a three part mini series, starting with all our books about pumpkins – and one turnip! Why a turnip, I hear you ask? Long time readers of this blog may remember what turnips have to do with Halloween, the rest of you will need to watch the video to find out!
If you want to look up any of the books from the video, here are the details:
And the Etsy shop I mentioned in the video, where I bought my turnip brooch and earrings, is Charlie Dear (not a promotion, just an independent shop I love).
What are your favourite Halloween kids books? Let us know in the comments below or feel free to tag me in on Twitter and Instagram.
---
Disclaimer: The book links in the post are Amazon Affiliate links. This means if you buy anything via these links, I receive a small percentage – at no extra cost to you – which helps to keep this blog running. Thank you.