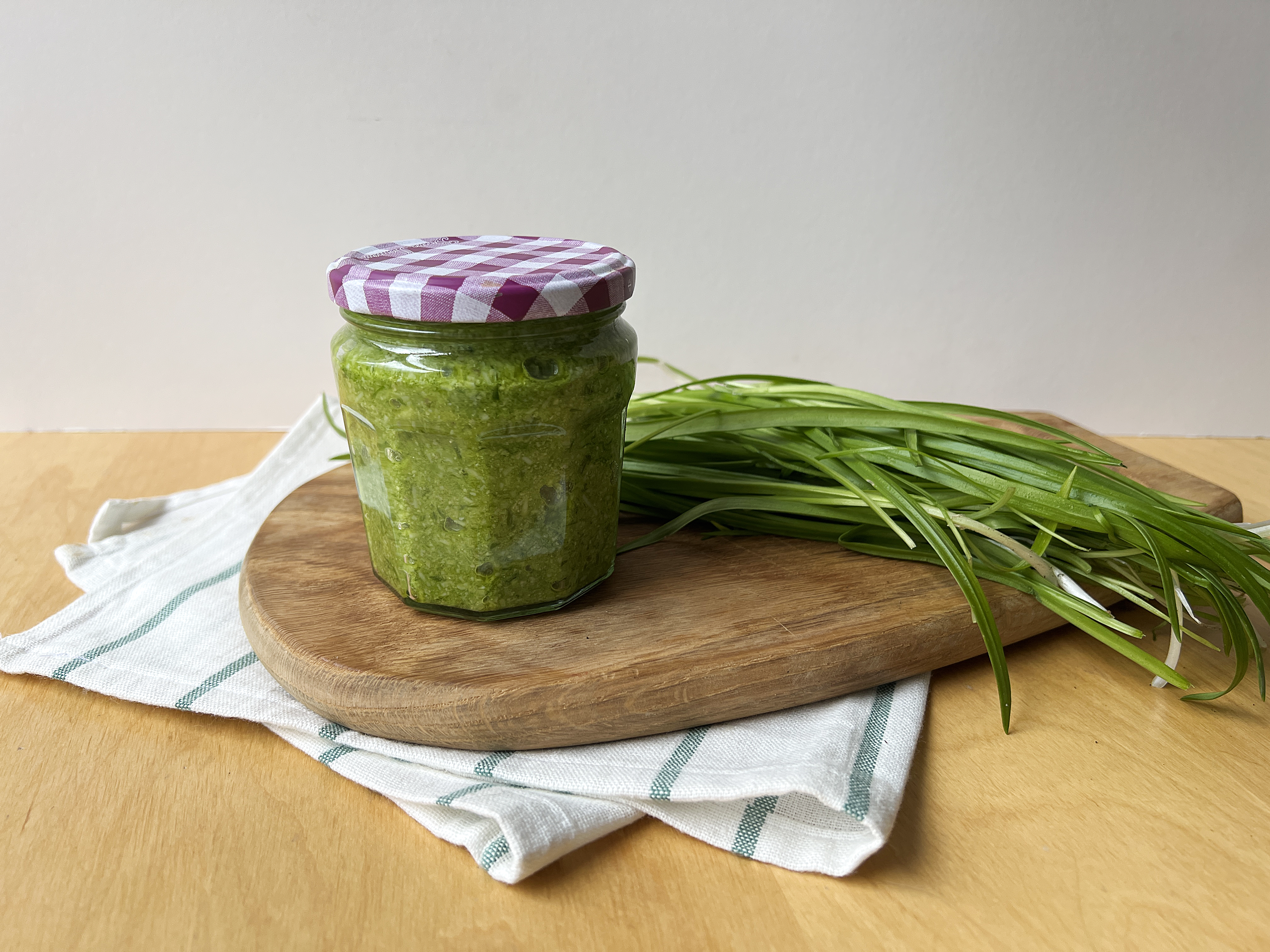 Foraged Wild Garlic Pesto
We do love pesto a lot in our house, and nothing tastes quite as good as home made pesto. After our foraged nettle pesto from last year, I've got another favourite pesto recipe to share with you, this time with foraged wild garlic. Or more specifically 'few-flowered garlic' (allium paradoxum) also known as 'few-flowered leek', as I've never actually come across 'proper' wild garlic (allium ursinum, aka ramsons, bear's garlic or bear leek) here in Edinburgh. Few-flowered garlic has narrower leaves than ramsons, and usually only one flower per plant, hence the name. The flowers are later replaced by little bulbs or bulbils. The leaves, flowers and bulbils are all edible, but it's best picked before the flowers wilt.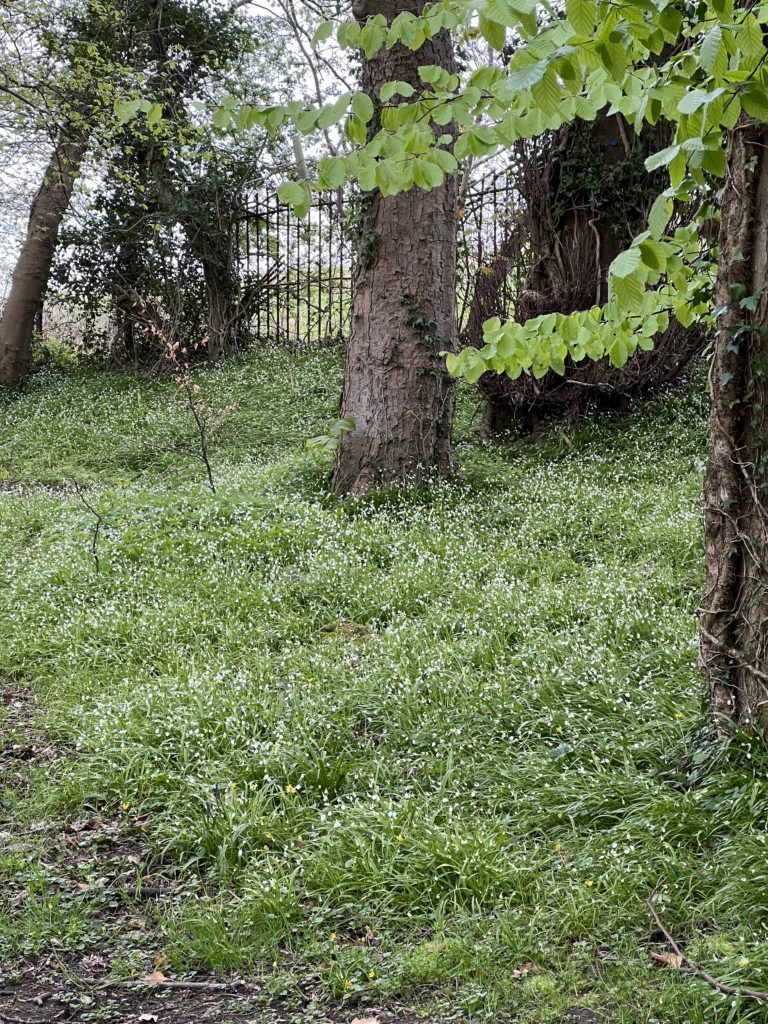 Few-flowered garlic is an evasive species, carpeting woodland areas and smothering native plants such as bluebells and snowdrops. It's classified as a weed in the UK, so this is one plant you don't need to worry about taking too much of when you are foraging. In fact, it is illegal to plant or help spread this plant in the countryside, according to the Wildlife and Countryside Act, due to the threat it poses to native biodiversity.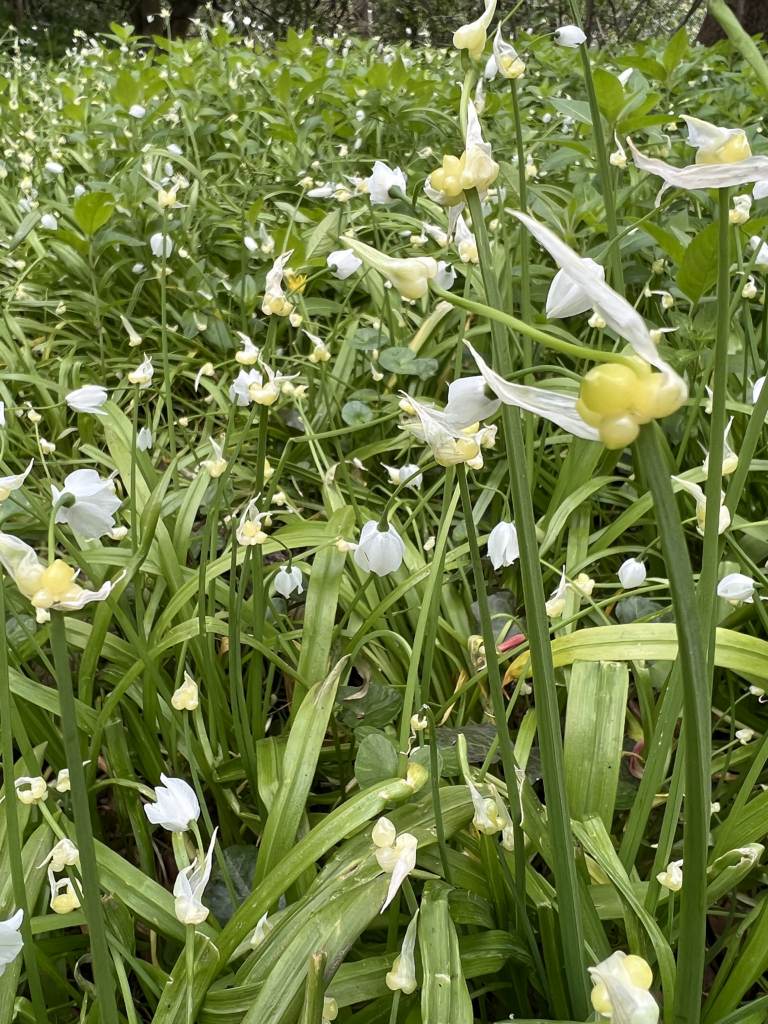 Few-flowered garlic has a more subtle taste than ramsons, but you can use it in much the same way. You can use this recipe for both types of wild garlic.
Ingredients
100g wild garlic leaves
50g sunflower seeds
150ml neutral oil, e.g. sunflower or rapeseed
a pinch of salt
one regular garlic clove, minced or grated (optional)
80g grated Parmesan cheese
Notes: When using few-flowered garlic with the more subtle flavour, I usually add in a regular clove of garlic too, to intensify the flavour. When using the other kind of wild garlic, I find it's not necessary. Also, since my husband is allergic to raw nuts I use sunflower seeds instead of the pine nuts which are traditionally used in pesto. If you don't have any allergies, you can experiment with pine nuts or other kinds of nuts.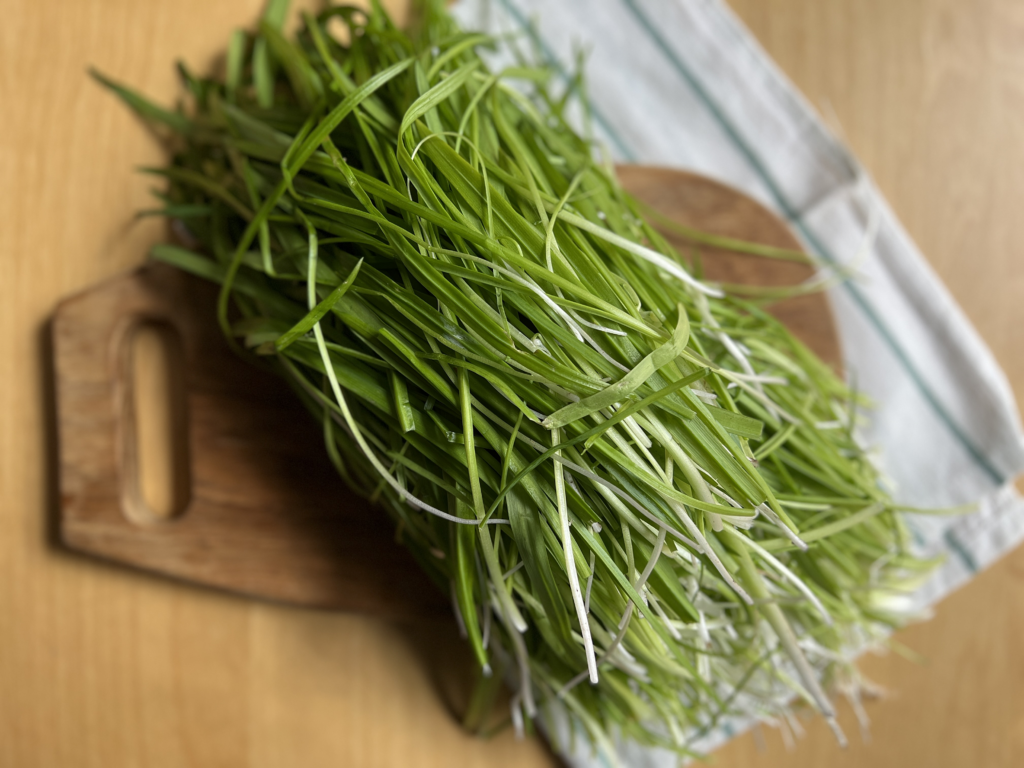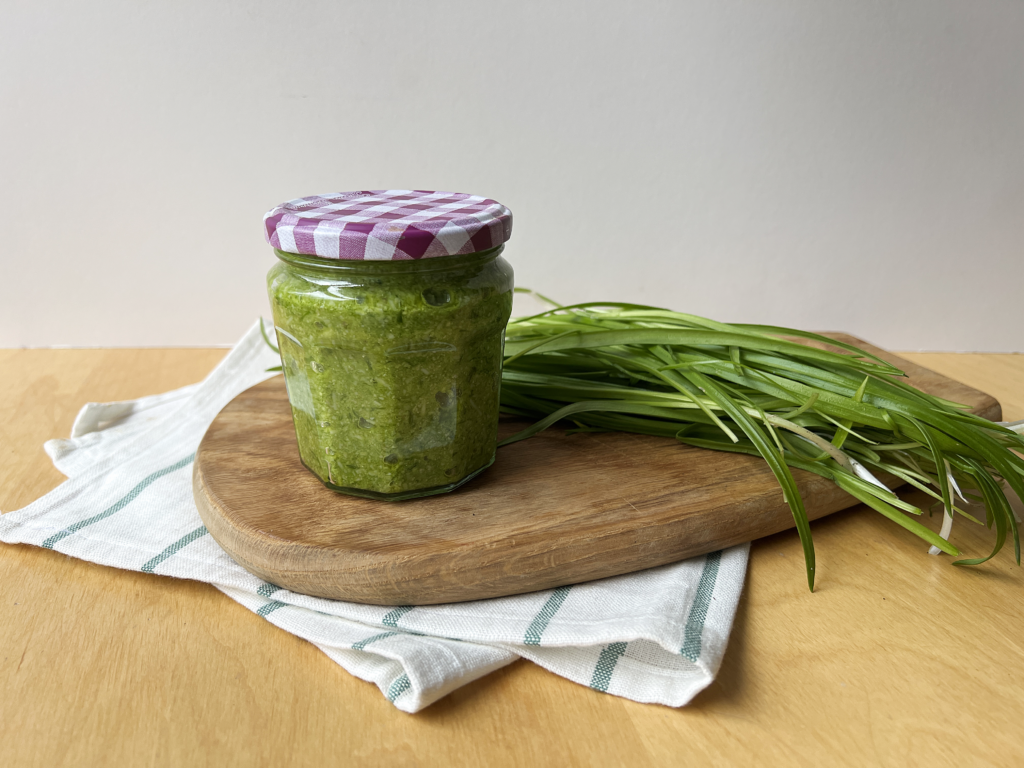 Directions
Roughly chop the wild garlic.
Place the chopped garlic either in a blender or you can use a tall mixing bowl with a blender stick.
Add the sunflower seeds, oil and salt (and grated/ minced garlic if using) and blend until smooth.
Stir in the grated Parmesan cheese.
Decant to a sterilised jar and store in the fridge until read to use. I've found ours usually keeps for 1-2 weeks (it never lasts longer than that!)
---
You can find more of our tasty recipes in the archives. And if you try out any of our recipes, please do share some pictures and tag us in on Instagram or Twitter.