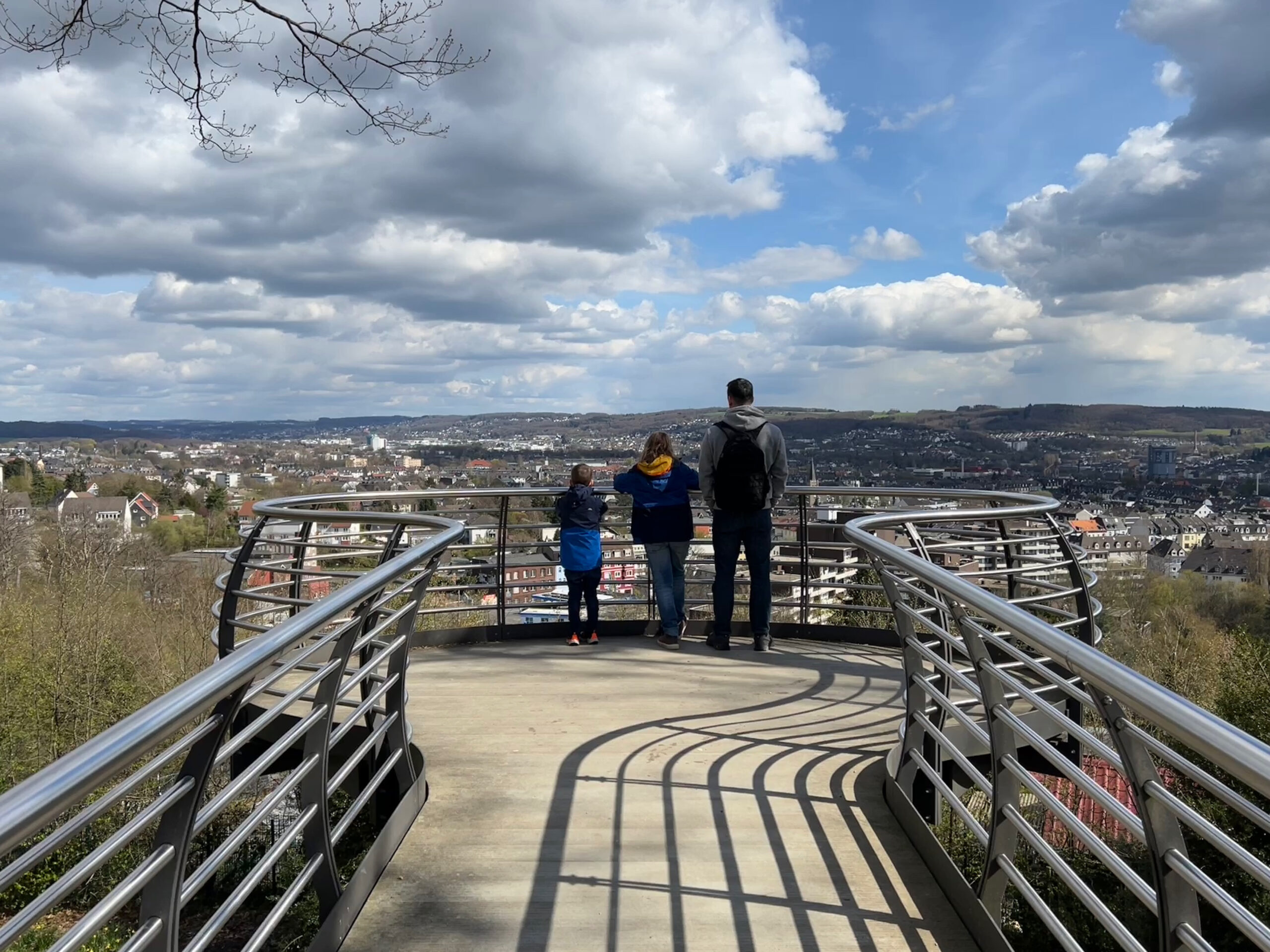 Reflections – April 2022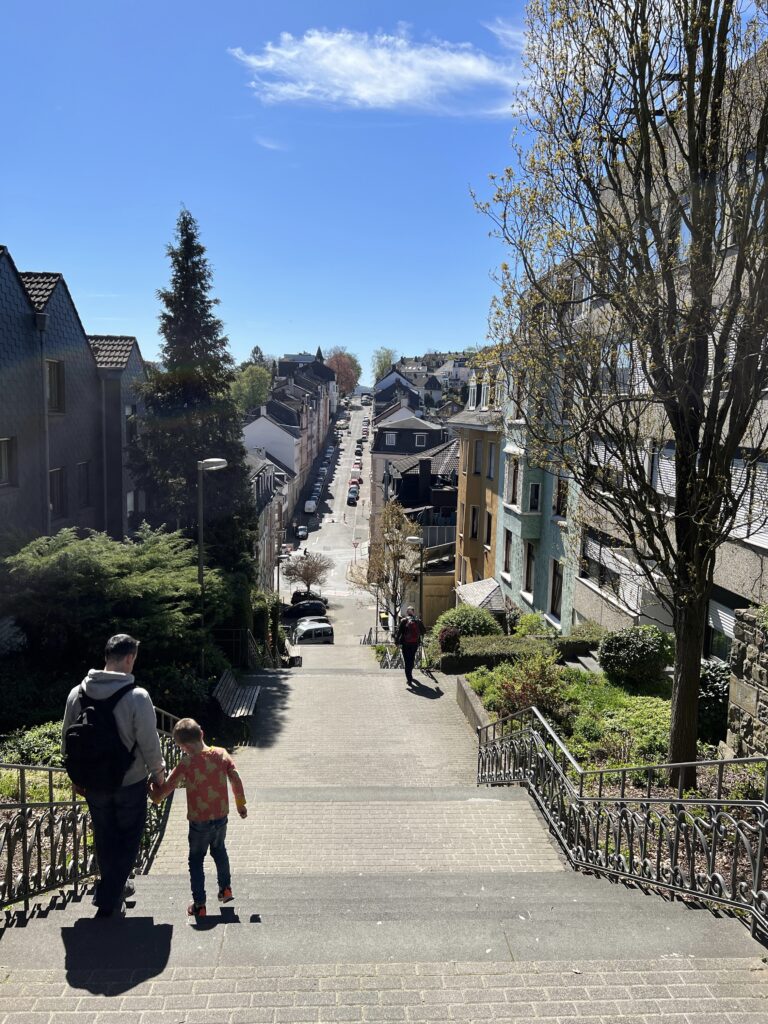 April was all about our trip to Wuppertal. Our first time making it over to Germany to visit my family, since December 2019. Wuppertal is set in a valley, and famous for it's steep hillsides and many, many steps.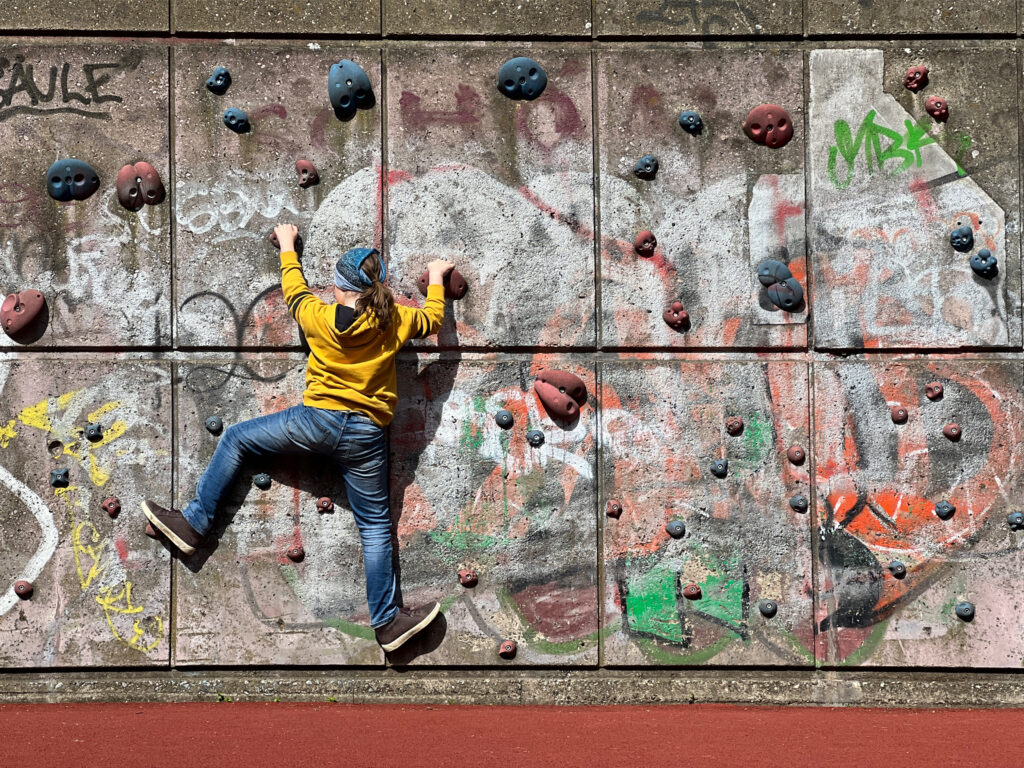 When you go for a walk, and discover a random public climbing walk…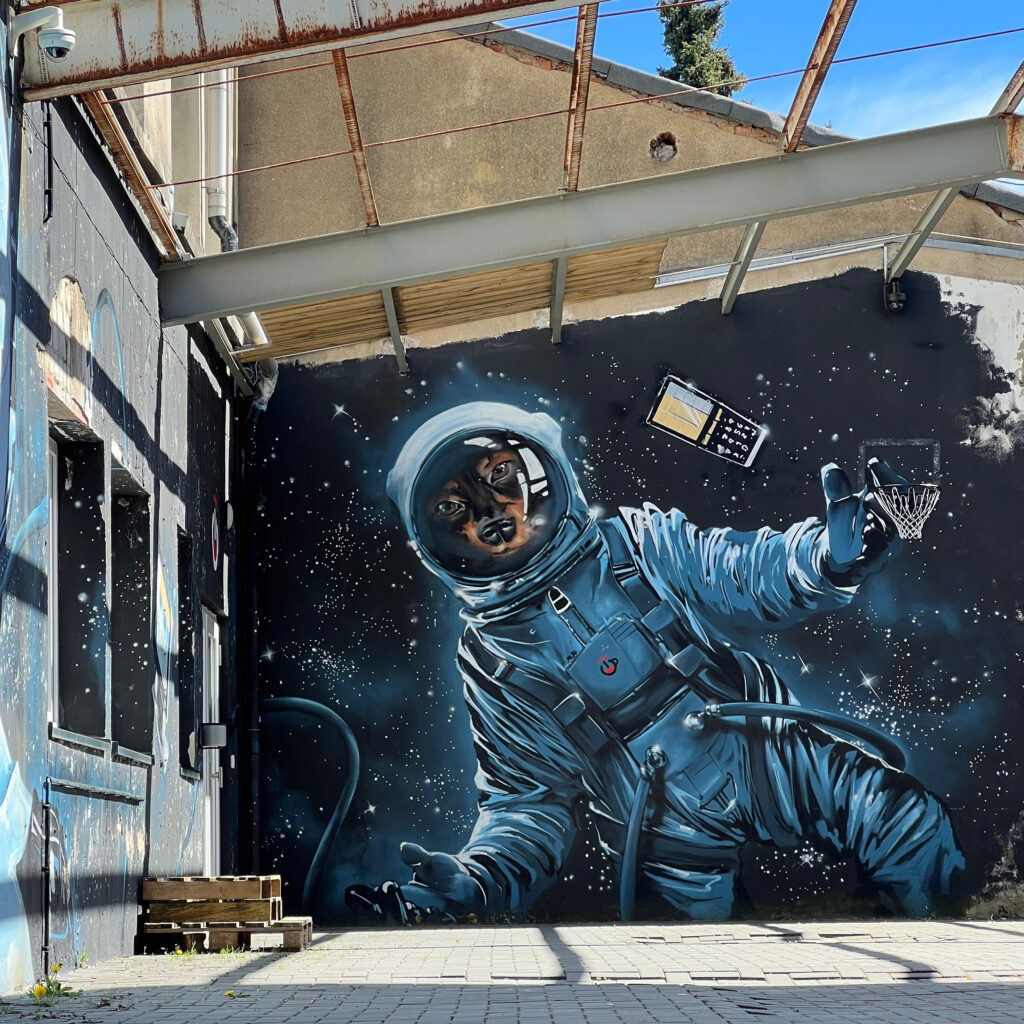 Compared to Berlin, Wuppertal doesn't have much street art, but we discovered this awesome mural in a courtyard during one of our waks.
Some more of Wuppertal's public art. I already mentioned the many steps, and these ones are particularly stunning. The Elberstreppe was refurbished in 2020, with the Atelier Kaller from Dortmund created the beautiful mosaic pattern across the 73 steps. The Lego Bridge is also quite well known in street art circles, it was painted by graffiti and street artist Martin Heuwold in 2011.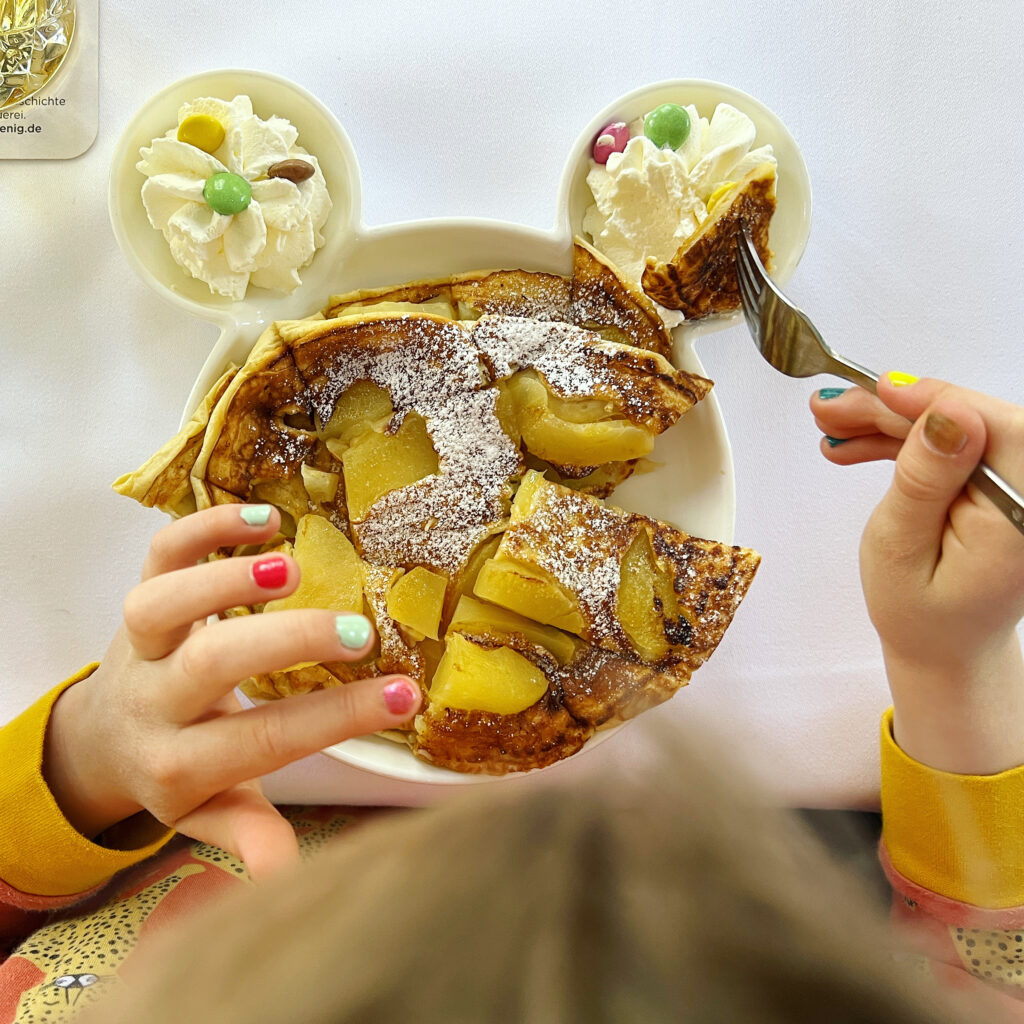 My parents celebrated their 50th wedding anniversary while we were there (postponed by two years, thanks to the pandemic) and we all went out for a fancy meal. But Mr Fox definitely got best deal with his choice of apple pancakes from the kids menu!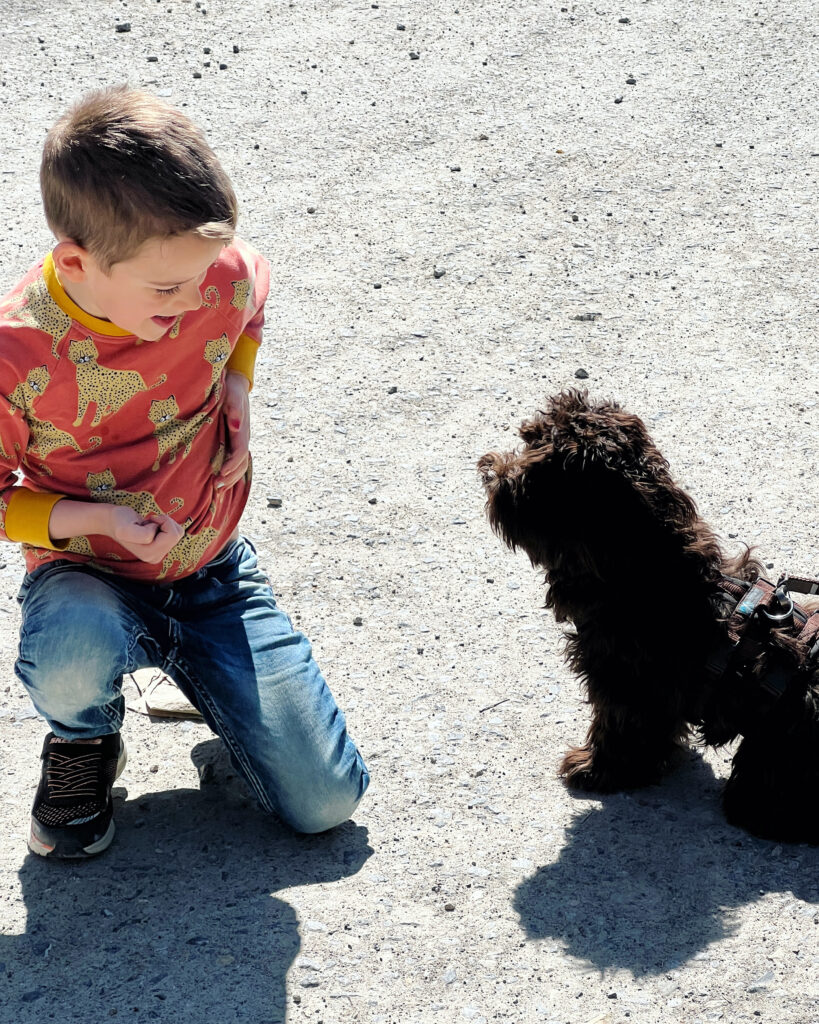 Making a new friend.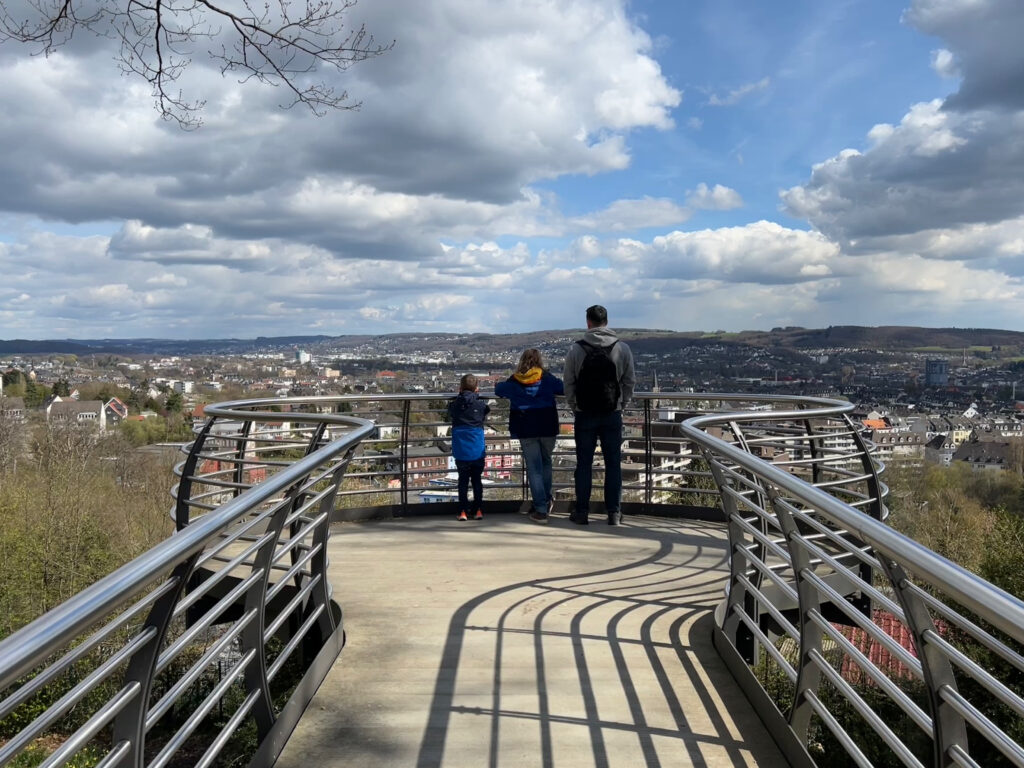 The grandly named Skywalk in Wuppertal's Nordpark is just over 16 metres long, but it does offer great views of the city.
In the 32 years that I first lived in Wuppertal and then visited almost yearly, I've never made it up the Toelleturm, one of the city's several beautiful towers, but it's only open on certain days and I was always there at the wrong time. But I finally, finally made it to the top!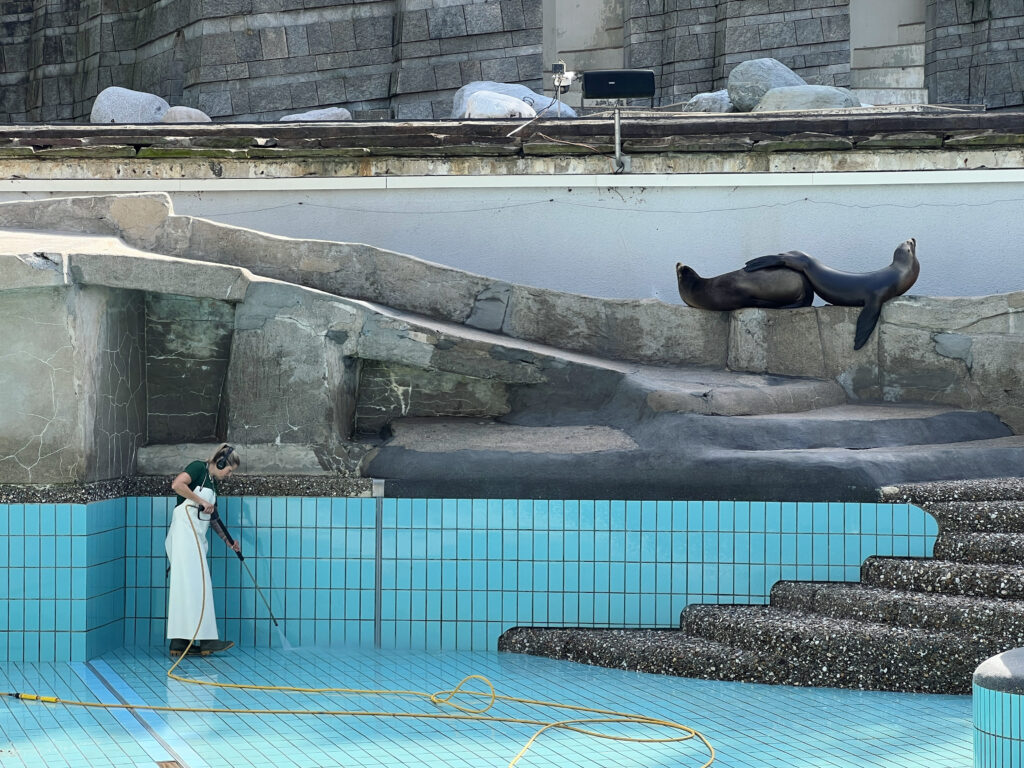 When we went to visit the Wuppertal Zoo, the kids were at first disappointed to find the sea lion enclosure empty for cleaning – but it ended up being almost as much, it not more, interesting as when it's full.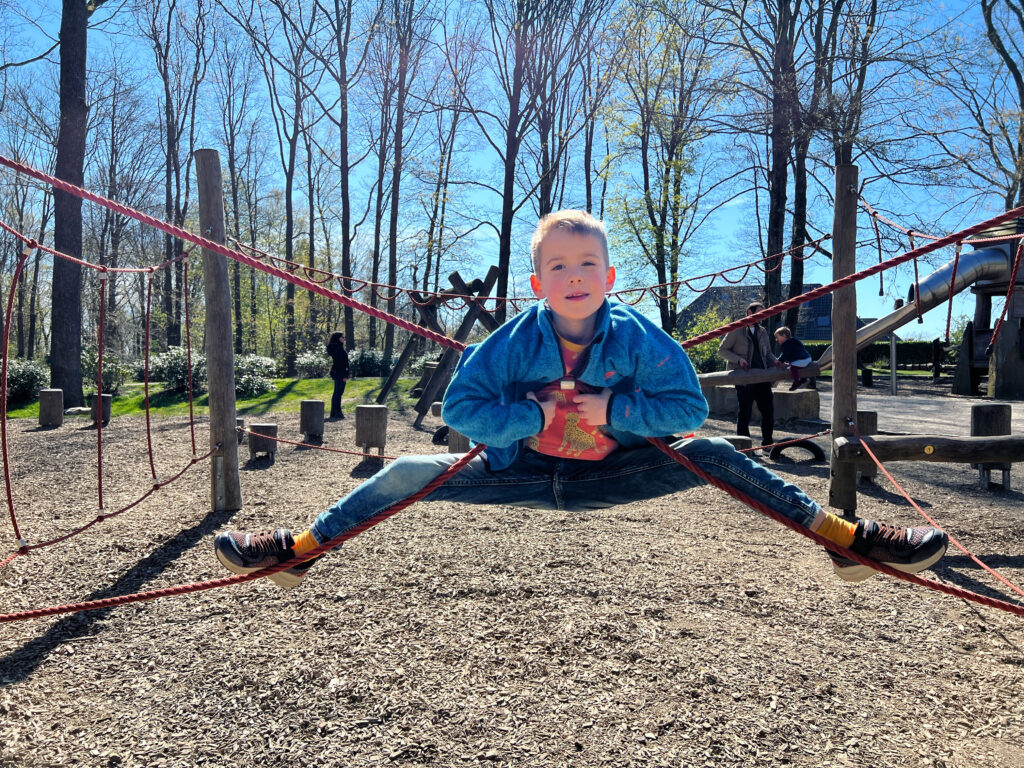 During our 13 days in Wuppertal, we visited a total of 16 different playgrounds!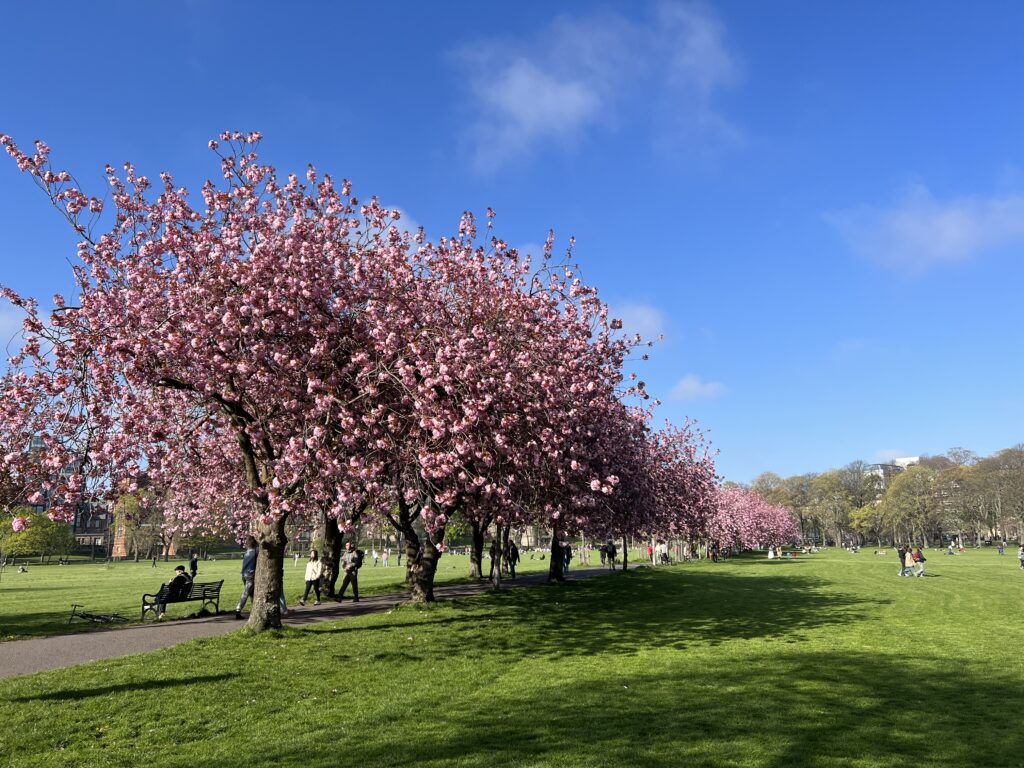 Back home in Edinburgh, the cherry blossoms were also in full bloom. I never grow tired of Edinburgh during cherry blossom season.
For more daily snapshots, you can follow me on Instagram at @bearandfoxblog!
Also in April…
I read…
I finally found some time, during our holiday, to read Poirot and Me, the autobiography by David Suchet. If you're even vaguely a Poirot fan, this is a must read! Really well written, and full of background stories and anecdotes. If you've ever wondered how Suchet managed to capture the famous Belgian detective so accurately, this will answer all your questions.
I watched…
At the beginning of the month, we headed to the cinema to watch Sonic 2, which wasn't quite as good as the first Sonic movie, but still pretty awesome. Over the holidays, we watched Hop (2011) together on Netflix, which is a family movie about E.B., the Easter Bunny's teenage son who runs away to Holywood as he'd rather become a rock star drummer than take over from his dad, but ends up teaming up with out-of-work slacker Fred after he hits E.B. with his car. It was an alight movie. It's had mixed reviews, but the kids loved it which was the main thing. I also watched The Hundred-Foot Journey (2014) on Netlix, which was a beautiful movie about food and family, that totally made me cry. An Indian family moves to France and sets up a restaurant opposite a well-established French haute cuisine restaurant. An intense professional rivalry breaks out between the restaurateurs, played by the formidable Helen Mirren and a stand-out performance by the late Om Puri. And, finally, I binge watched the new Netflix series Heartstopper, based on the graphic novel series of the same name. It's a British LGBT coming-of-age romantic comedy, and it's hands down the best and most wholesome thing I have watched on Netflix – or anywhere – in a long time. Watch it! You won't regret it.
I listened to…
My niece brought her CD player, and a bunch of her favourite 'Bibi & Tina' audio books which her to Wuppertal, so we had those running in the background most of the time we were there. Bibi & Tina is a very popular kids series about a little witch and her friend who lives at a riding school, and the adventures they have.
I visited…
We spent half of April in Wuppertal, where we visited the Zoo, the Von der Heydt Museum, and numerous parks and playgrounds. Back home in Scotland, we visited Dunfermline where the boys had their karate grading and we also hung out at Pittencrieff Park.