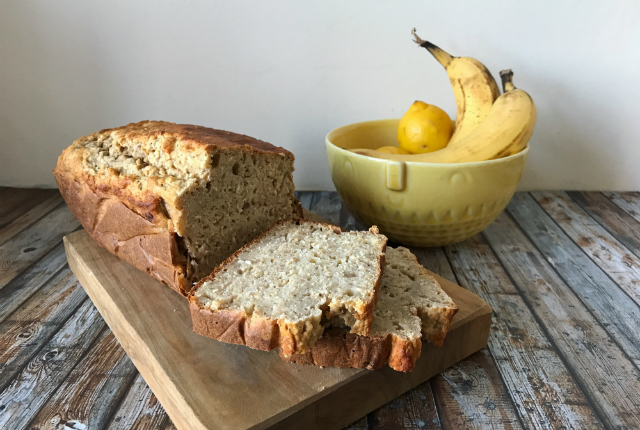 Sugar Free Banana Bread with Coconut
Who doesn't love a nice loaf of banana bread, the perfect solution for using up bananas that are no longer in their prime. I've been experimenting with a few more healthy bakes and alternative snacks, and one of the results was this sugar free banana bread with coconut – an amalgamation of various different recipes I found online. So I hereby present you with my healthy version of this all time favourite bake.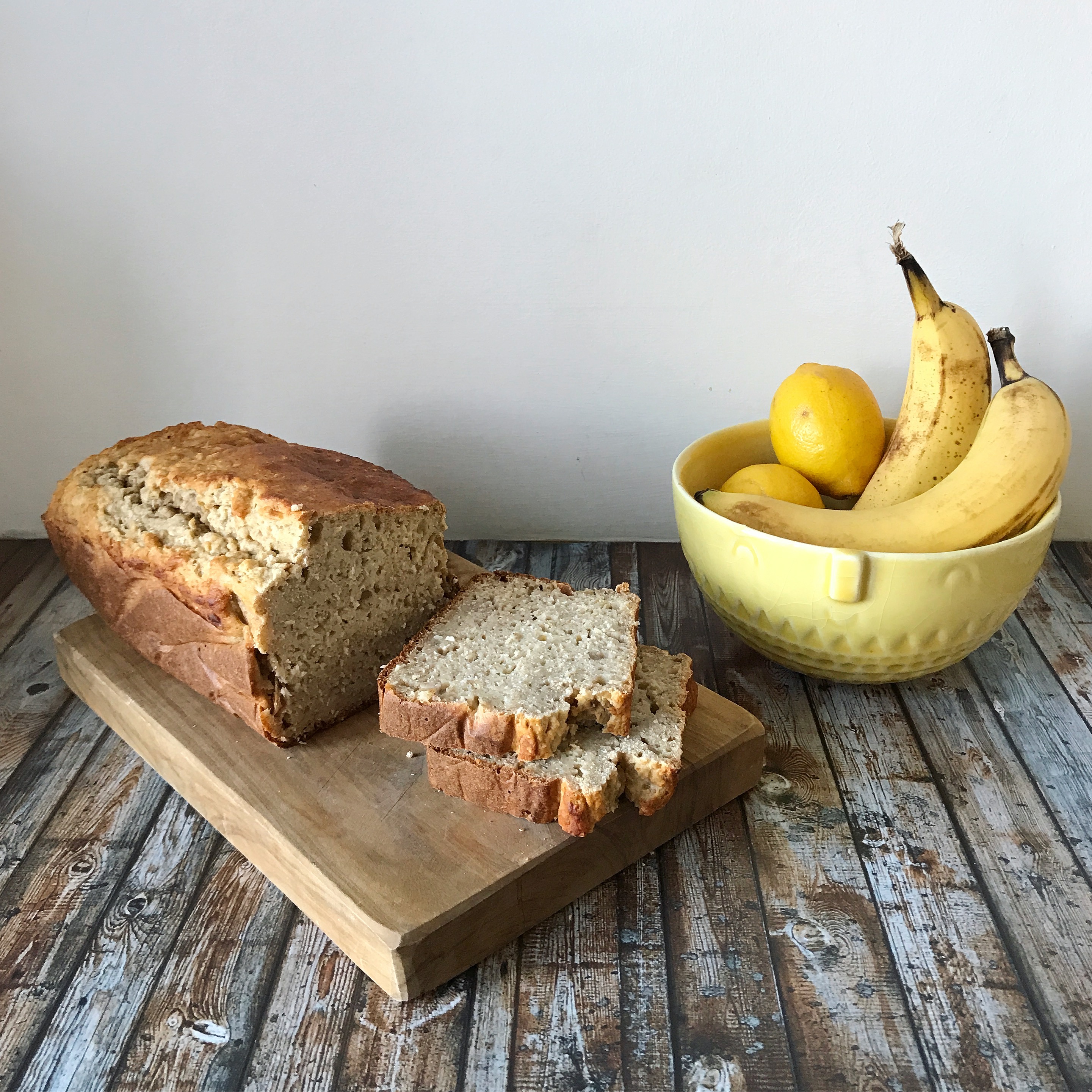 Ingredients
4 large, very ripe bananas (ca. 450g)*
200g Greek yoghurt
2 eggs
75g buckwheat flour
235g plain gluten free flour mix, e.g. from Dove's Farm
3 tsp gluten free baking powder, e.g. from Dove's Farm
150g gluten free oats
200ml regular milk or almond milk
4 Tbsp desiccated coconut
*The riper the bananas, the more easy they are to mash but more importantly, the more sweeter the cake will also taste. This cake includes no sugar or other sweeteners, and takes all its sweetness from the banana and coconut. Also, if you don't need to eat gluten free, you can just use regular plain flour and oats.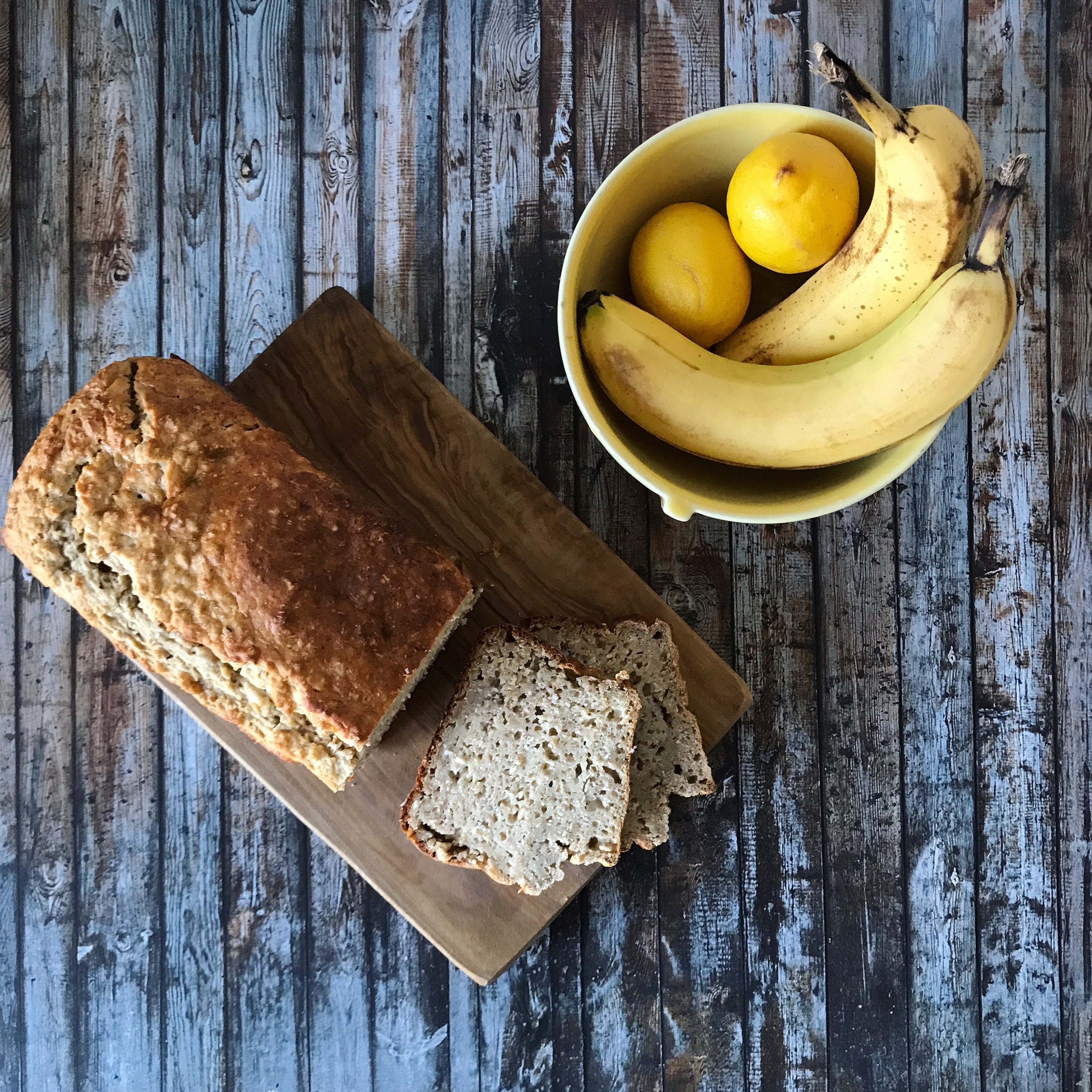 Directions
Pre-heat your oven to 200 C (or 180 C for a fan oven).
Grease and line a baking tin – I used an 1.8 litre loaf tin, which is roughly 4 lbs.
Mash the bananas up with a fork (I found it easiest doing this on a board), and mix together with the yoghurt, eggs and milk.
In another bowl, sift the flours and baking powders and combine with the oats and coconut.
Fold the dry ingredients in to the wet ingredients, being careful not to overmix.
Pour the batter in to your prepared tin, and bake in the oven for 45 – 50 minutes. I usually cover it with tin foil after about 30 minutes, to avoid the top burning.
Leave to cool for 10 to 15 minutes, then remove from the tin and leave to cool completely. Well, okay, you might want to cut off a bit while it's still warm, because nothing tastes better than fresh banana bread warm from the oven – but be warned, it's a bit tricky to cut.
As I said above, this banana bread contains no sugar or other sweeteners, and takes all its sweetness from the bananas and coconut. I was a bit anxious the kids might not like it, as they are used to banana bread made with sugar, but I was pleasantly surprised. My 3 year old was a little bit apprehensive, but my 7 year old has been gobbling this up and asking for more! If you like it a bit sweeter, you could experiment with adding some maple syrup to the mix, or we have found it also tastes really nice spread with a little jam or marmalade.