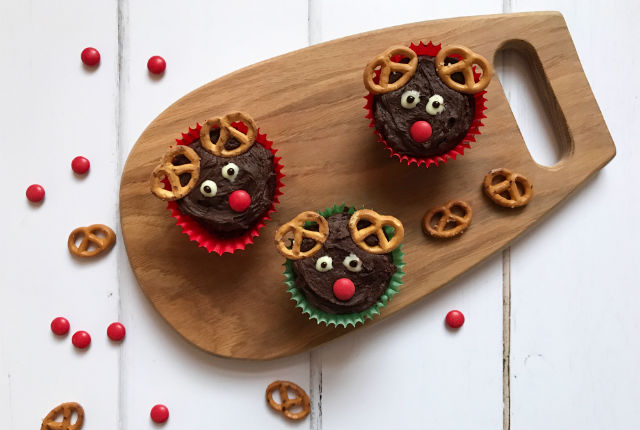 Reindeer Cupcakes
We had our nativity service at church this past weekend, with a bring & share lunch to follow, so I wanted to make something special to bring for the children. I'd seen different versions of reindeer cupcakes circulating the internet last Christmas, and decided to have a go at making my own. They are fairly easy to make, but still have the desired 'wow' effect.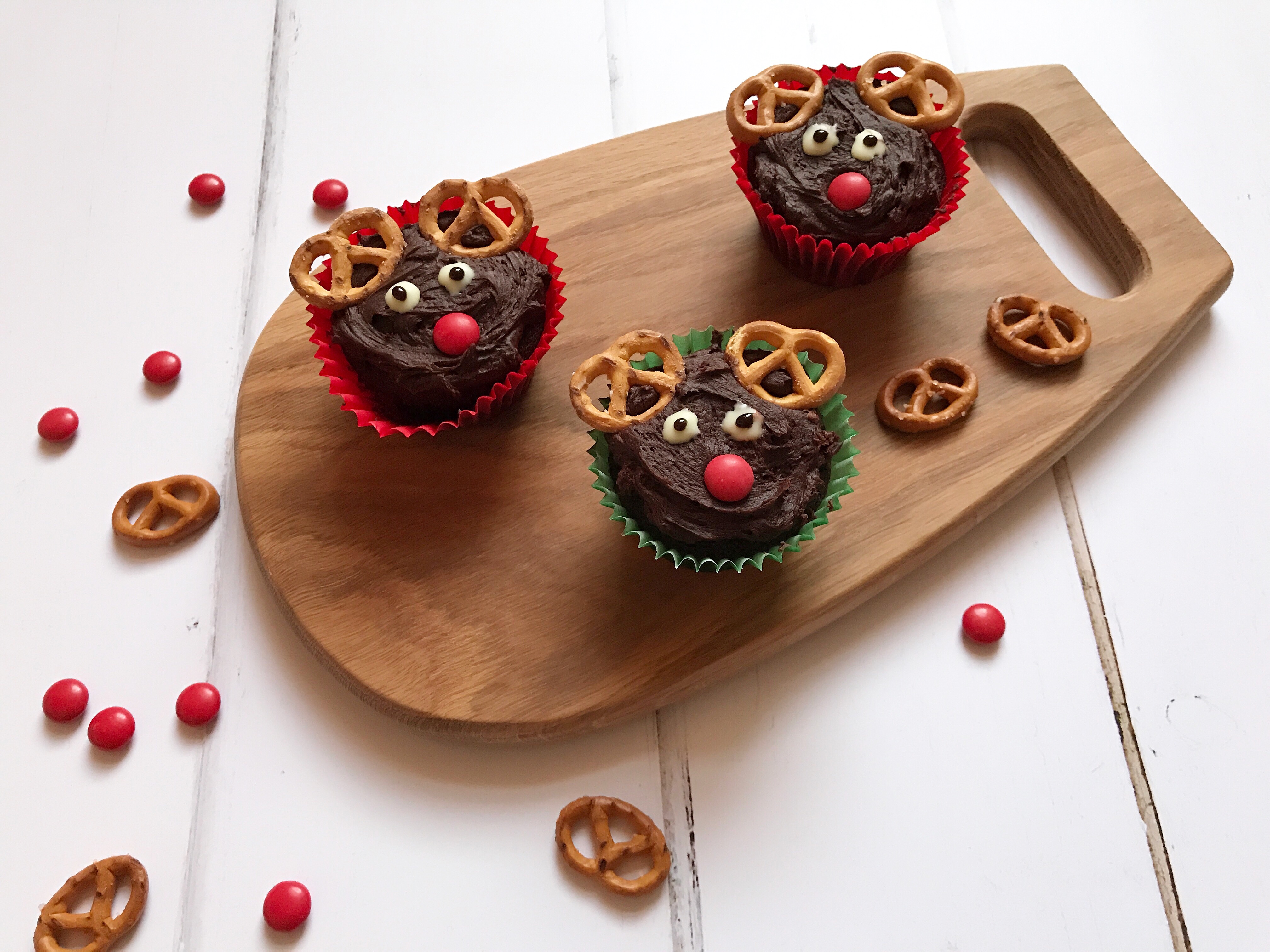 Ingredients (makes 12):
For the cupcakes
125g butter
135g brown sugar
2 eggs, beaten
1 teaspoon of vanilla essence
100g gluten free flour
1 heaped teaspoon gluten free baking powder
2 heaped tablespoons cocoa powder
a pinch of salt
25g ground almonds
4-6 tablespoons milk
For the chocolate frosting
2 cups icing sugar
6 tablespoons cocoa powder
115g unsalted butter, softened
2-4 tablespoons milk
1 teaspoon vanilla essence
For the decoration
mini pretzels (I used the gluten free ones from Schär)
red M&Ms, Smarties or similar
1 tablespoon melted white chocolate (I melted this in a small bowl in the microwave, 10 seconds at a time)
black icing pen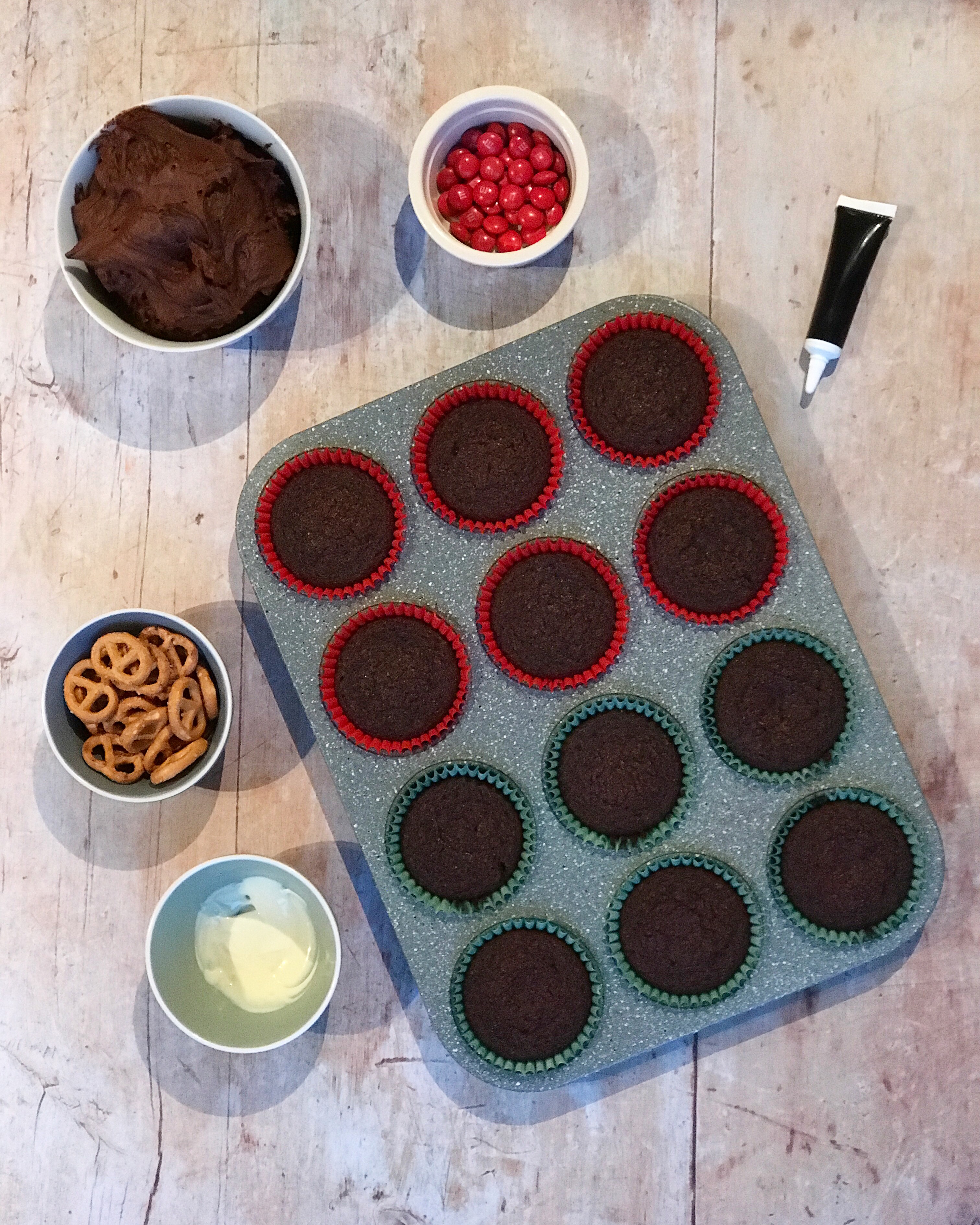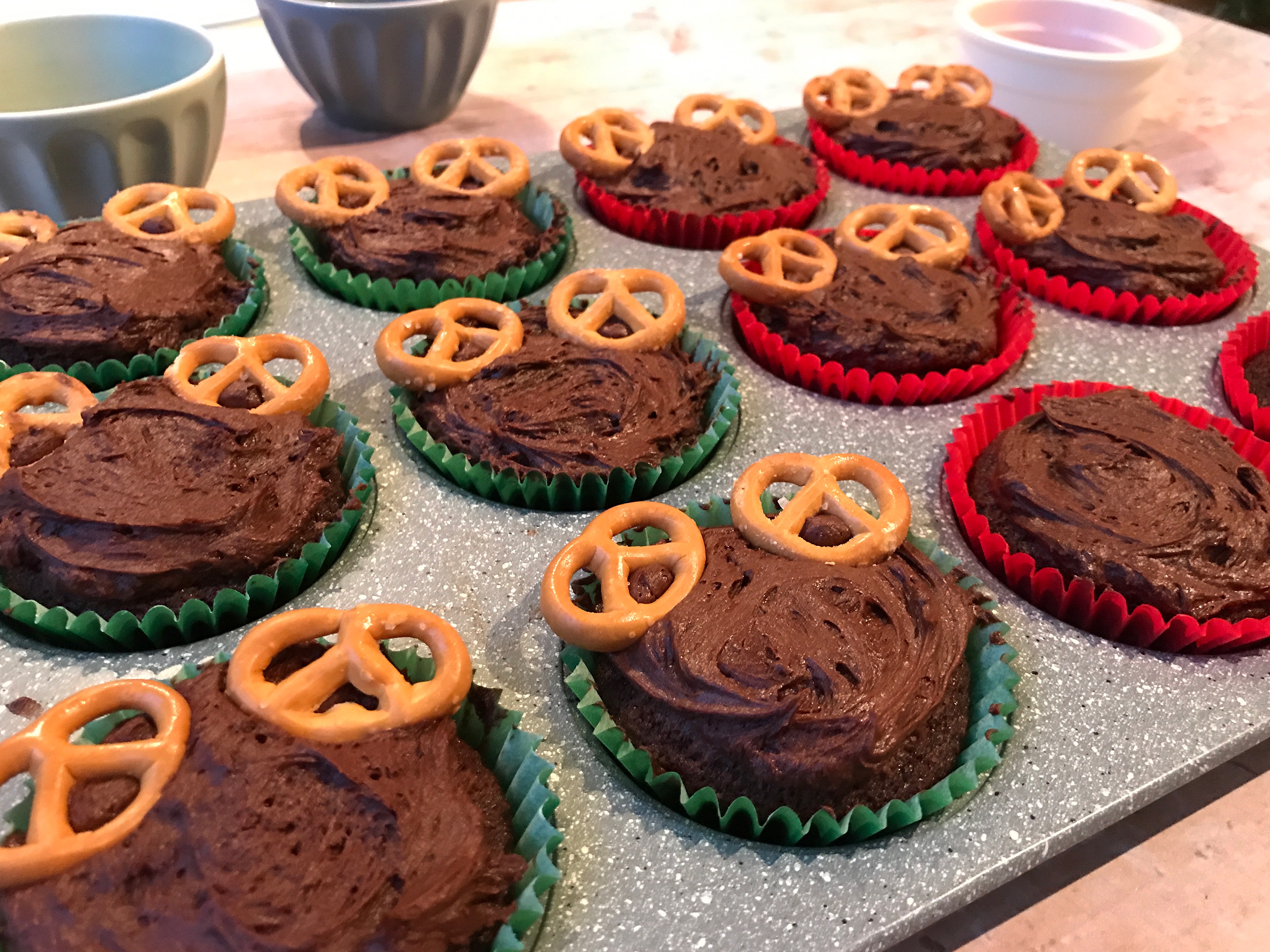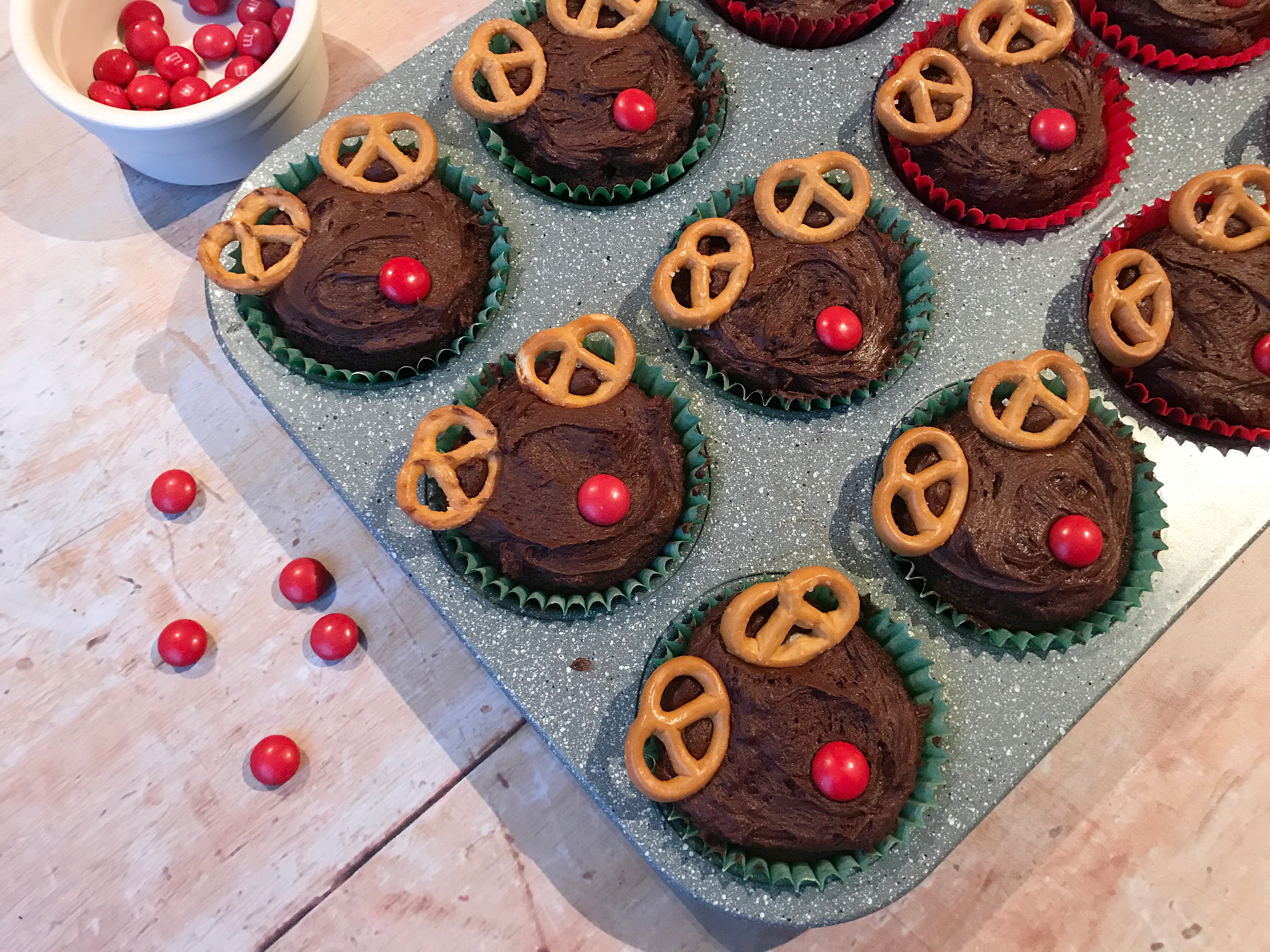 Directions
For the cupcakes
Pre heat your oven to 180 C (fan oven 160 C).
Cream the butter and sugar together until pale and fluffy.
Beat in the eggs.
Stir in the vanilla extract.
In a separate bowl, sift together the flour, baking powder, cocoa powder, and salt, then stir in the ground almonds.
Fold the flour mixture into the wet mixture with a large metal spoon.
Add 4 – 6 tablespoons of milk until the mixture drops off the back of your spoon.
Spoon the mixture into a 12 hole muffin tray lined with paper cases until the cases are half full.
Bake in the oven for about 15 minutes (check after 10) until the cupcakes are firm on top.
Leave to cool before icing.
For the chocolate frosting
Sift together the icing sugar and cocoa powder in a mixing bowl.
Add the softened butter and mix well until thoroughly combined.
Add the milk one tablespoon at a time, until your icing has the desired consistency.
Finally, mix in the vanilla essence.
To assemble to cupcakes
Spread some of the chocolate frosting on top each cupcake.
Add two preztels either side at the top for antlers, and press in to the icing.
Press a red M&M or similar in at the bottom for the nose (make sure you turn it so any logos printed on the the sweet are facing down!)
Pipe two blobs of melted white chocolate below the antlers for the eyes, leave briefly to set, then add a black dot in to the middle of each eye with the icing pen.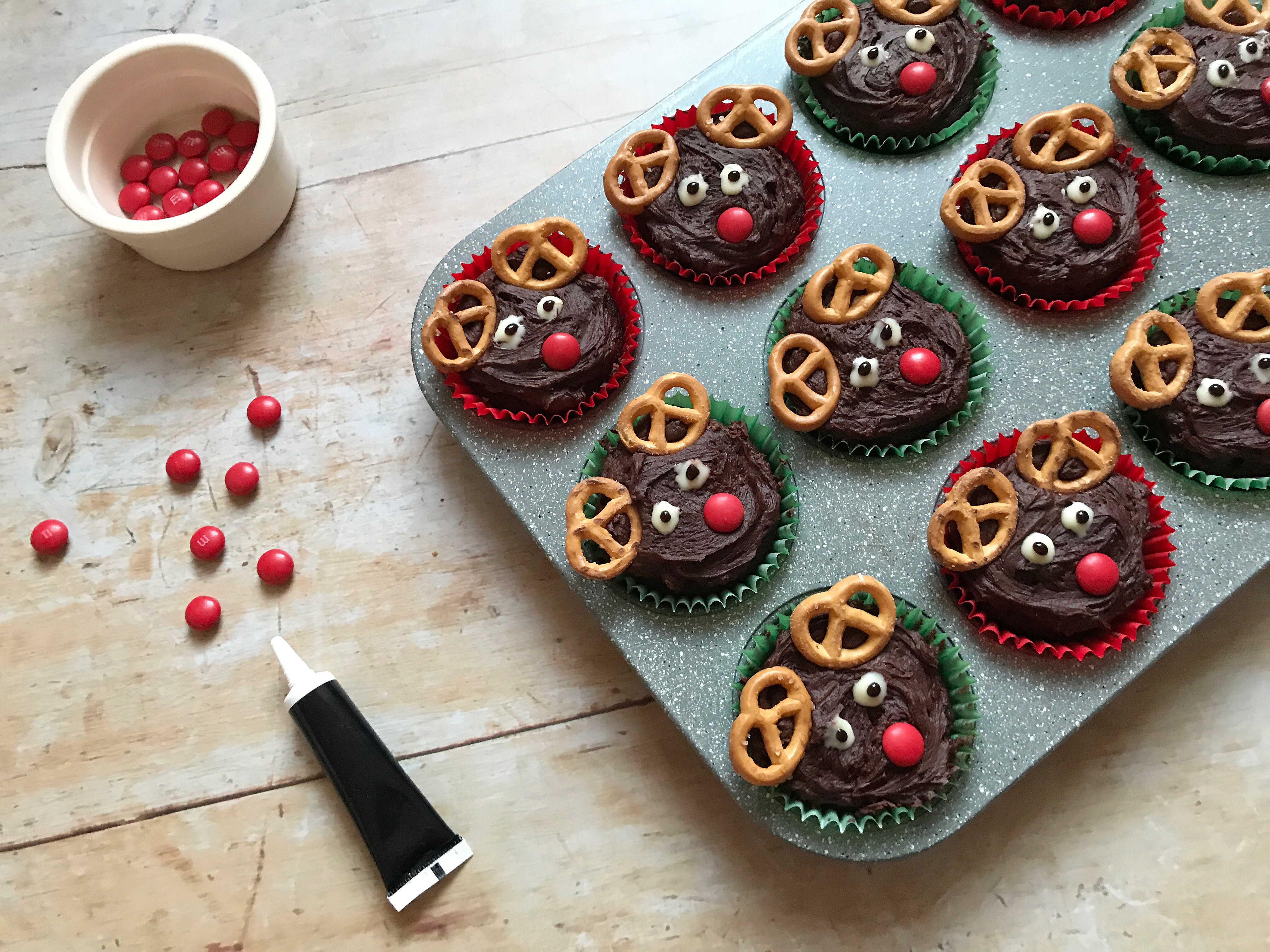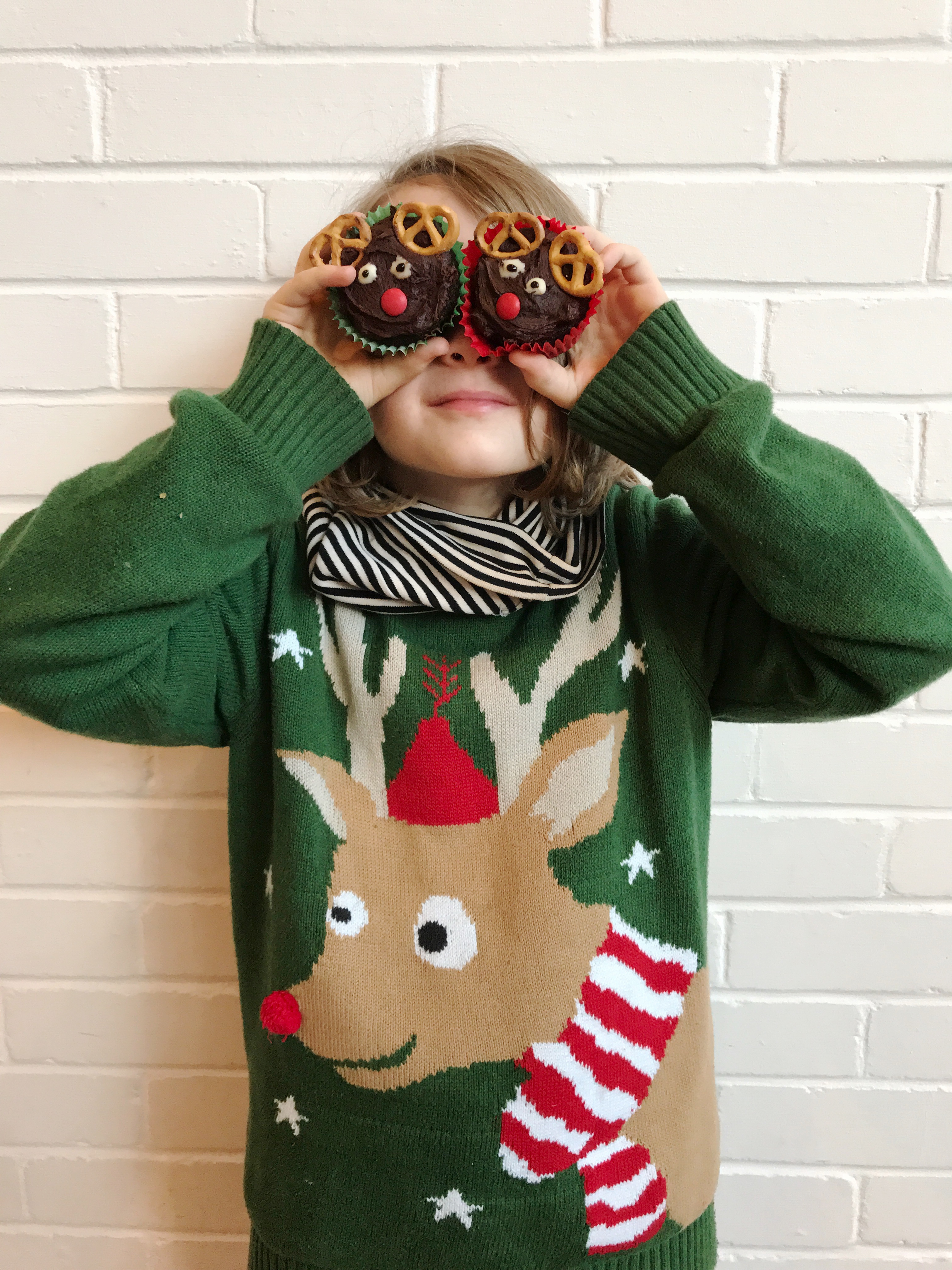 Done! This is also a great activity to do with kids, if you prep the cupcakes and frosting in advance, and then get them to help assemble the cupcakes. You may need to help with the eyes a little, unless you want some pretty crazy eyed reindeer!
Pin For Later