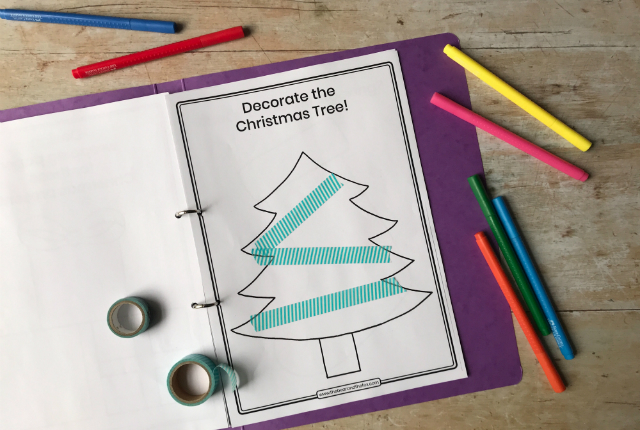 Christmas Activity Book
How time has flown! Tomorrow, our school breaks up for the Christmas holidays and next week it's the big event itself! I thought I was fairly organised, but suddenly there seem the be a gazillion little things I still need to do. So, to keep the boys from watching TV all day while I do my final preparations, but to also keep them out from under my feet, I made them a little activity book. Read on to see how I put it together, catch a sneak peek of what's inside, and find out how to get your hands on your own copy!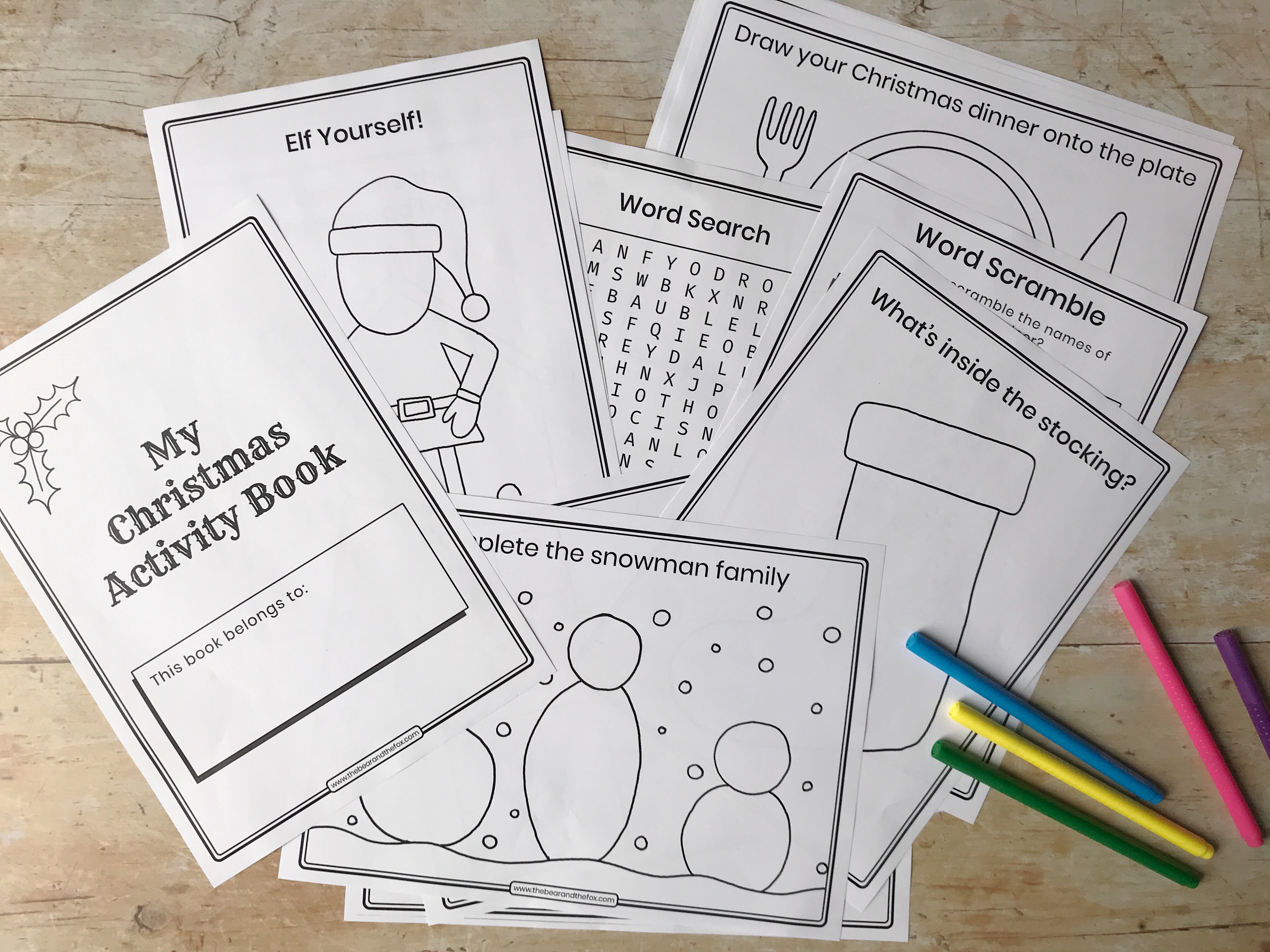 The Christmas Activity Book has got pictures to complete and colour in, and a couple of puzzles. Pages include things like decorate a gingerbread house or a Christmas tree, design some wrapping paper, draw your Christmas dinner on to the plate, and more! As well as a word search and a word scramble, for my older boy. There are twelve pages in total, which should keep the kids going for a wee while.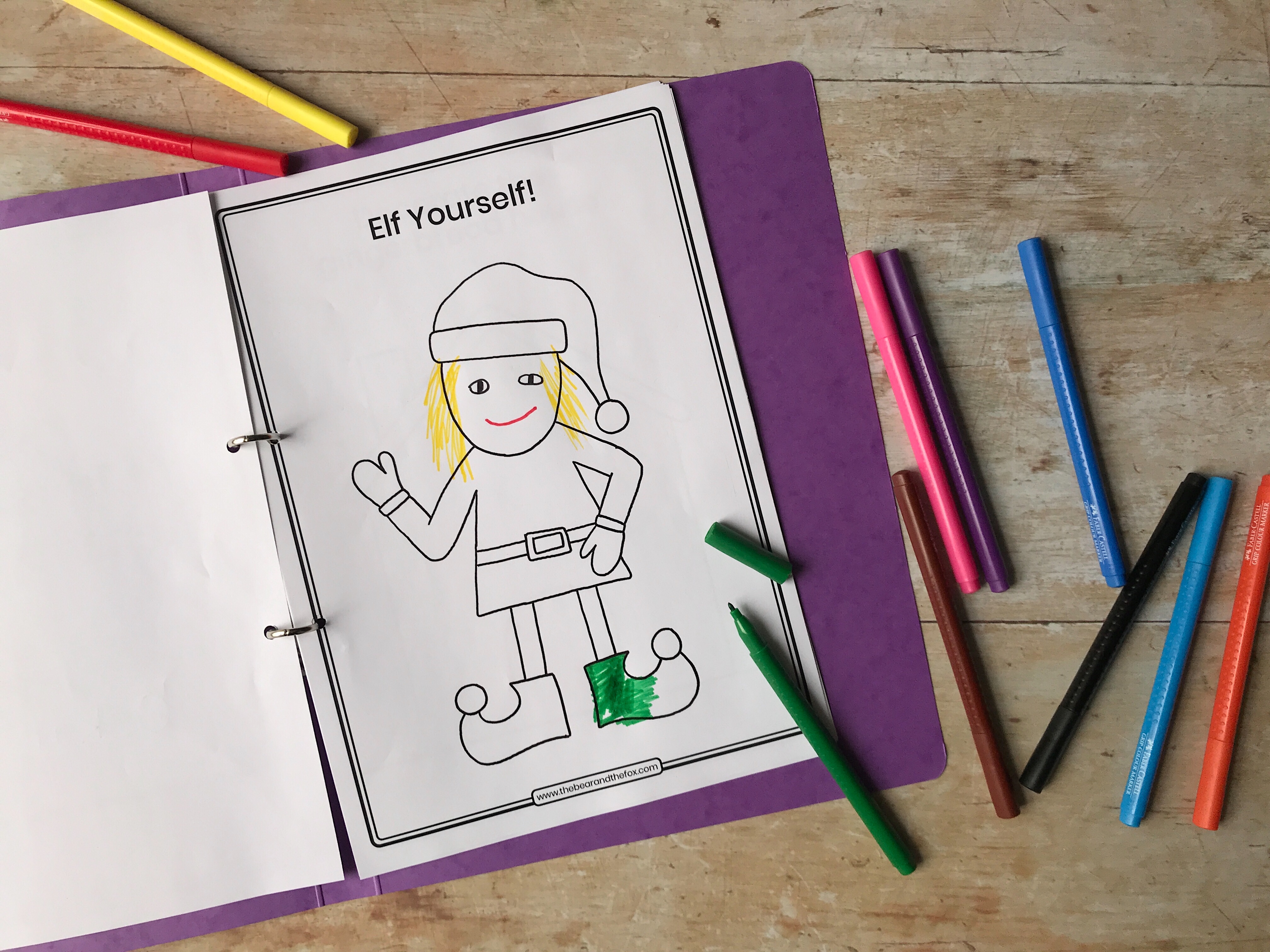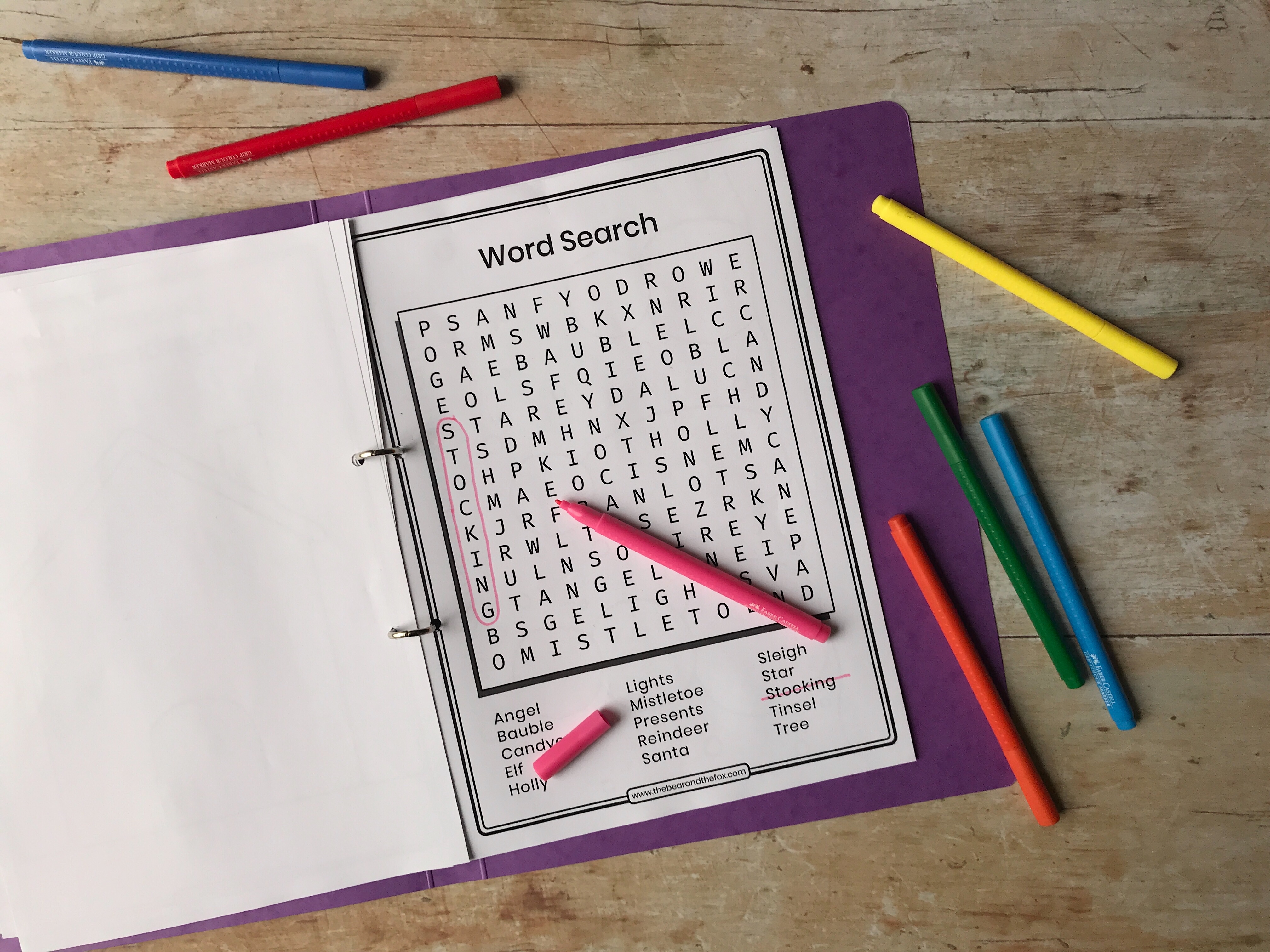 You can just print out the pages and give them to the kids loose leaf, or you can bind them together in a book. I found some slim cardboard ring binders in a stationary shop, and I got one for each of the boys in different colours. Just hole punch your print outs and stick them inside. It may seem a bit excessive to get a hold ring binder for just twelve pages, but I figured if I print off any other activity sheets for them in future, they'll now each have a binder to keep theirs in.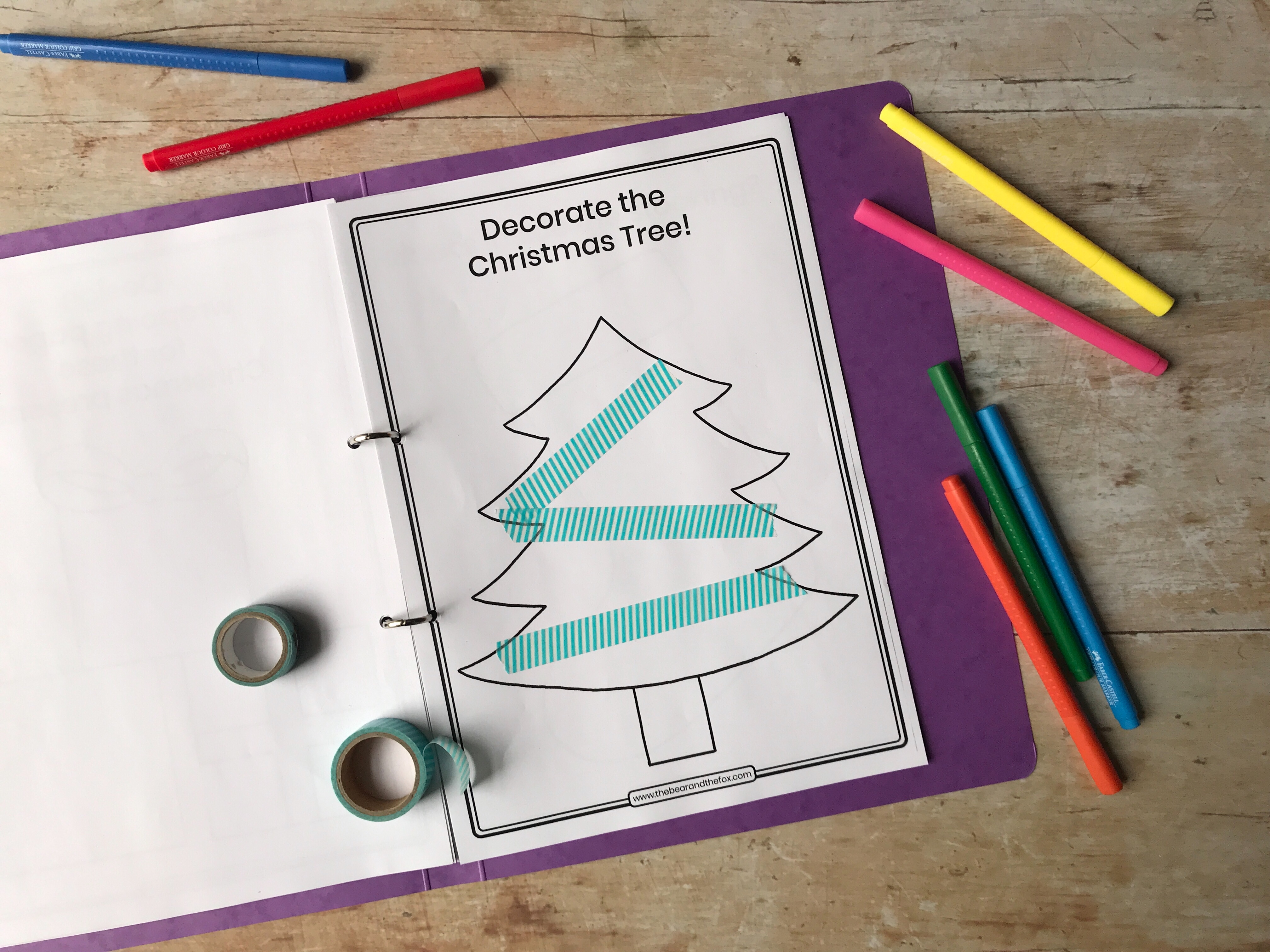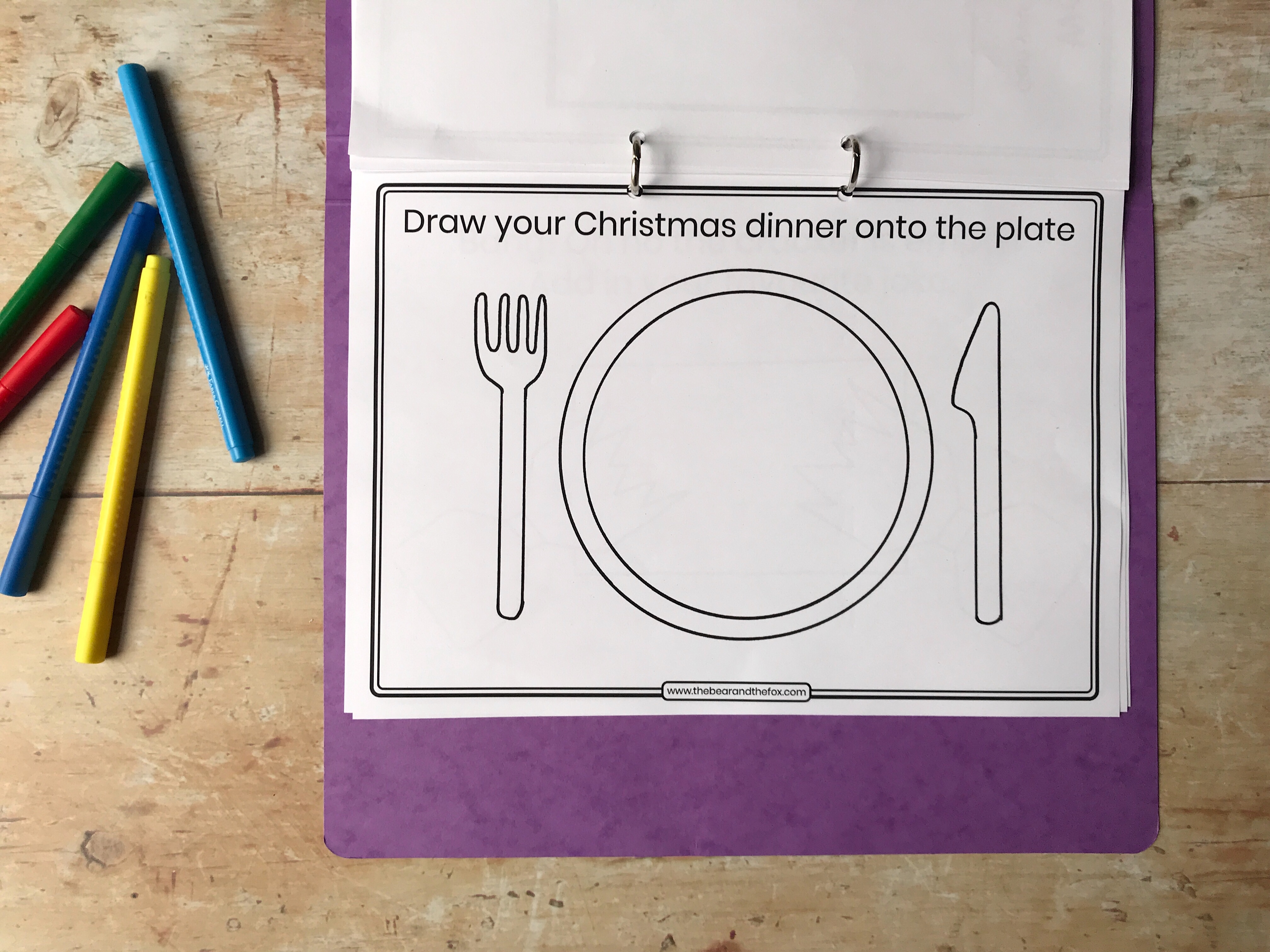 If you don't want to go down the binder route, you can again hole punch the sheets, then thread some string or yarn through each of the holes and tie together (see photo below). Make sure you don't tie it too tight, otherwise the pages won't open properly.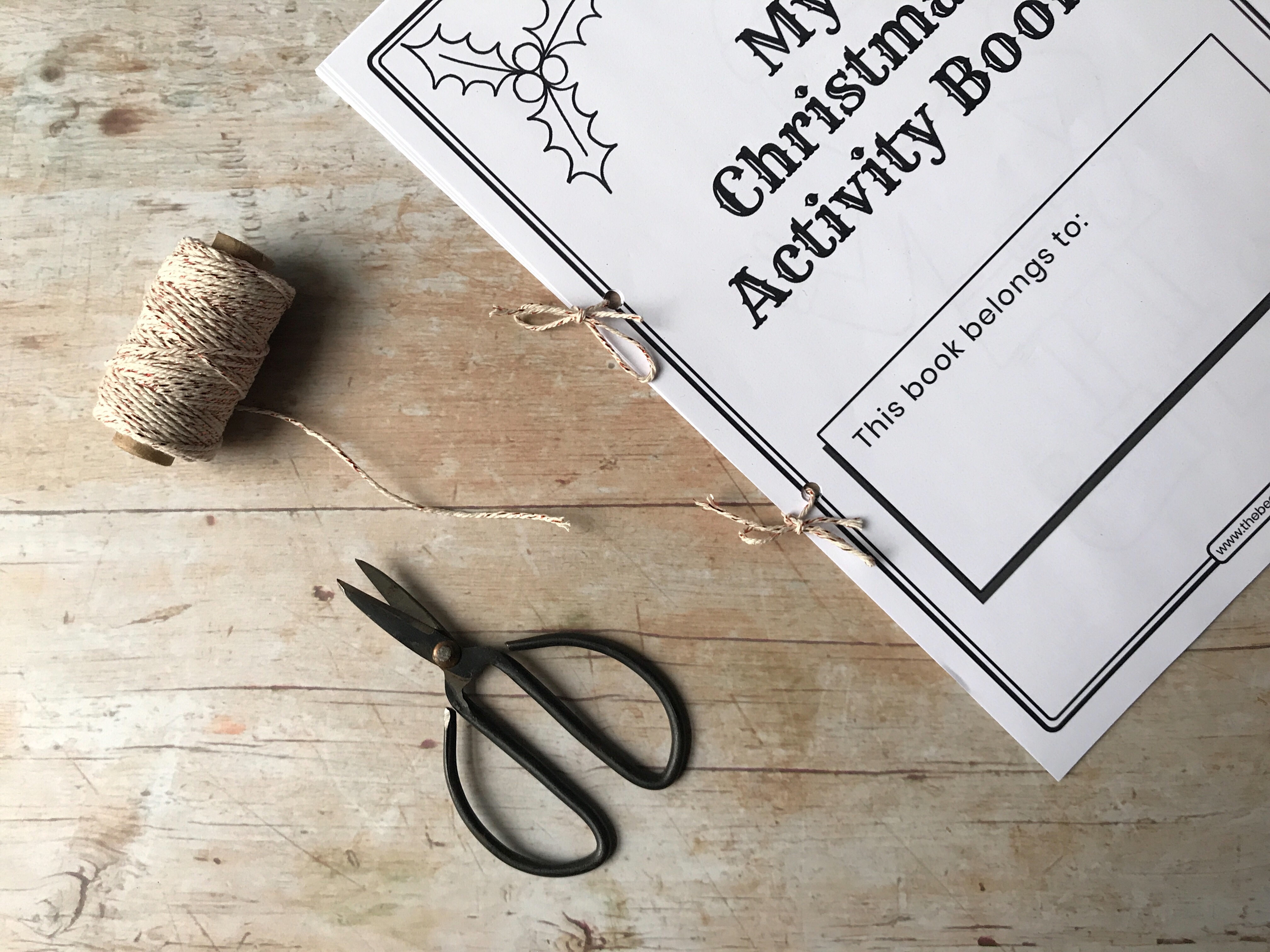 So how do you get your hands on your own copy of the Activity Book? Well, in the spirit of Christmas, I've decided to offer a free PDF download of the activity book as a thank you gift to anyone who signs up to The Bear & The Fox monthly newsletter! Any existing subscribers will of course not miss out – you will receive an email later this week with a link to download the PDF.
You are welcome to print off the Christmas Activity Book for your own personal use, and if you do end up using it, I'd love to see some photos so please feel free to share with me or tag me in on Twitter or Instagram. I hope you enjoy my little Christmas gift to you, and hopefully it will keep the kids quiet for at least a short time too (one can but dream…)