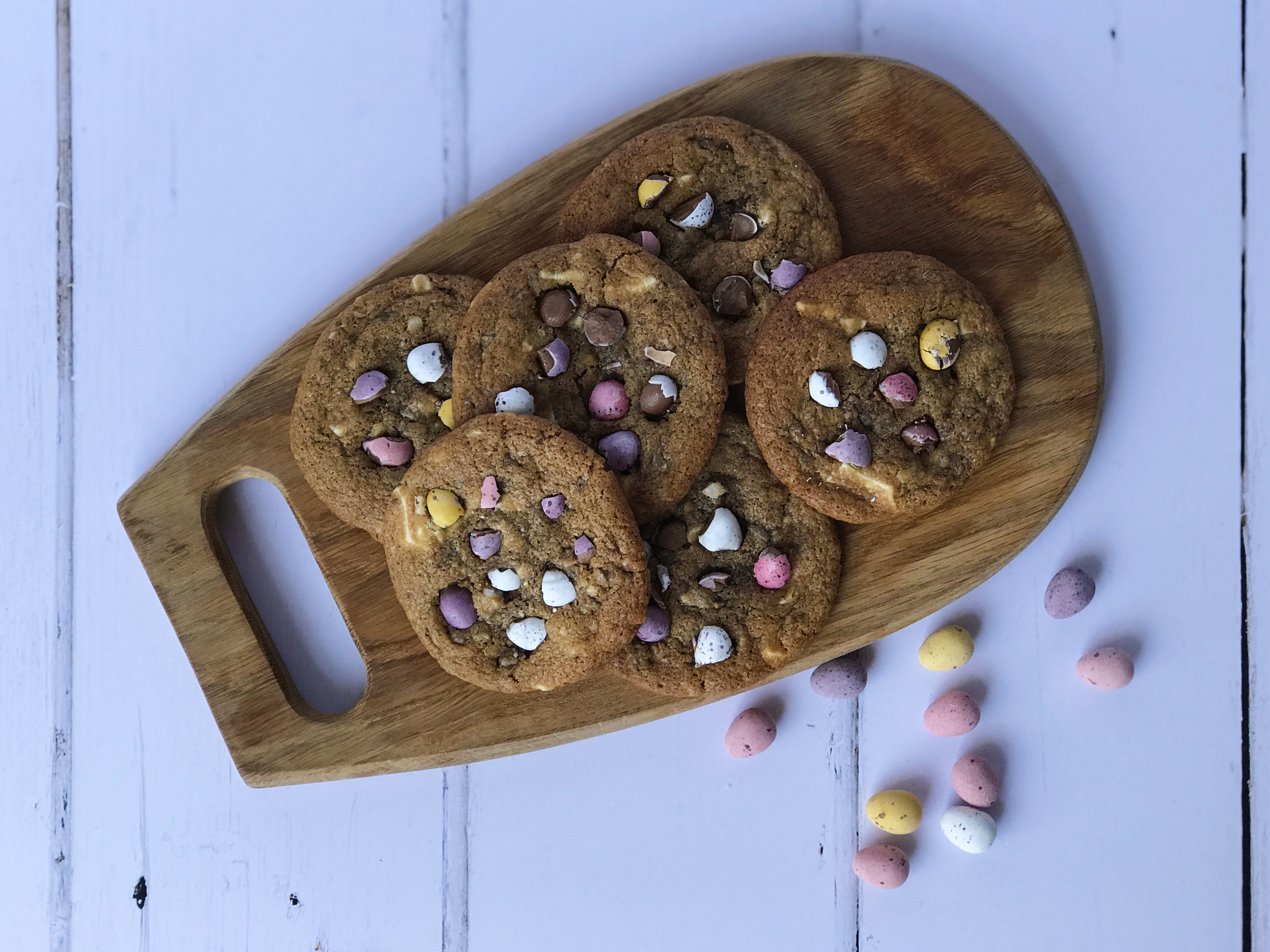 Mini Eggs & White Chocolate Cookies
It's the countdown to Easter, and I wanted to share one of our favourite Easter cookie recipes with you. We've been making these for a few years now, and they're a firm favourite with the boys. They're also perfect for using up any left over mini eggs. We use the Cadbury's ones, but feel free to use a different brand if you prefer though I can't guarantee if they'll turn out exactly the same.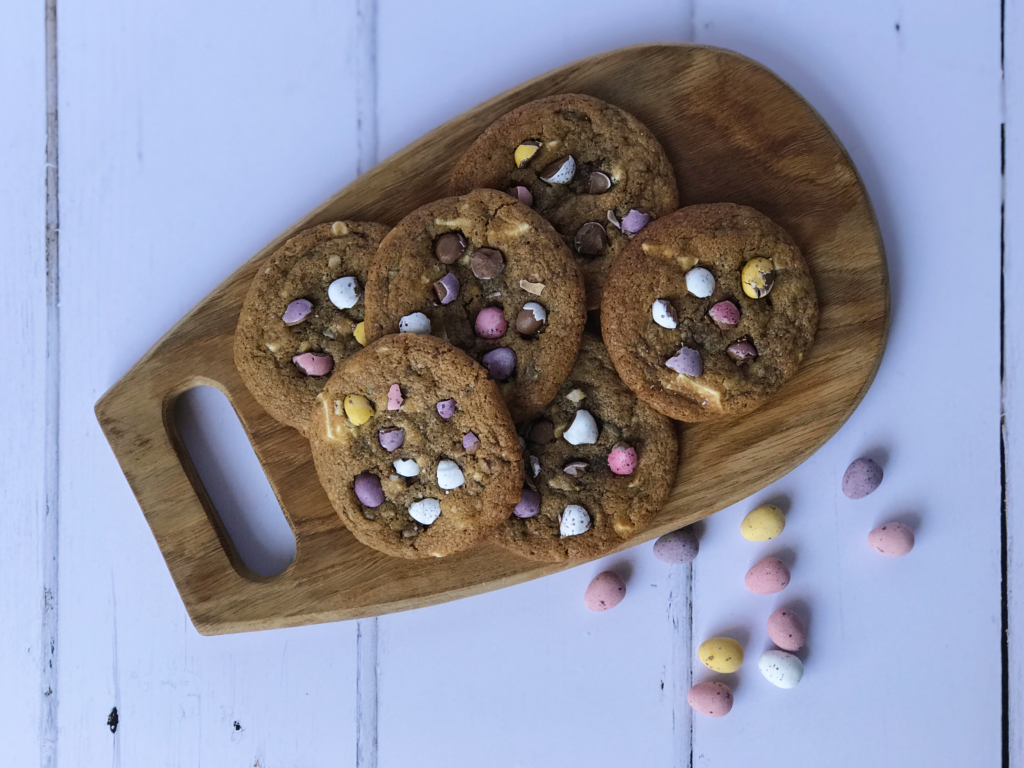 Ingredients
Makes 8-10 cookies
120g soft unsalted butter
100g soft brown sugar
1 large egg
1 tsp vanilla extract
200g plain gluten free flour
1/2 tsp xanthan gum
1/2 tsp baking soda
A large pinch of fine sea salt
240g mini eggs
50g white chocolate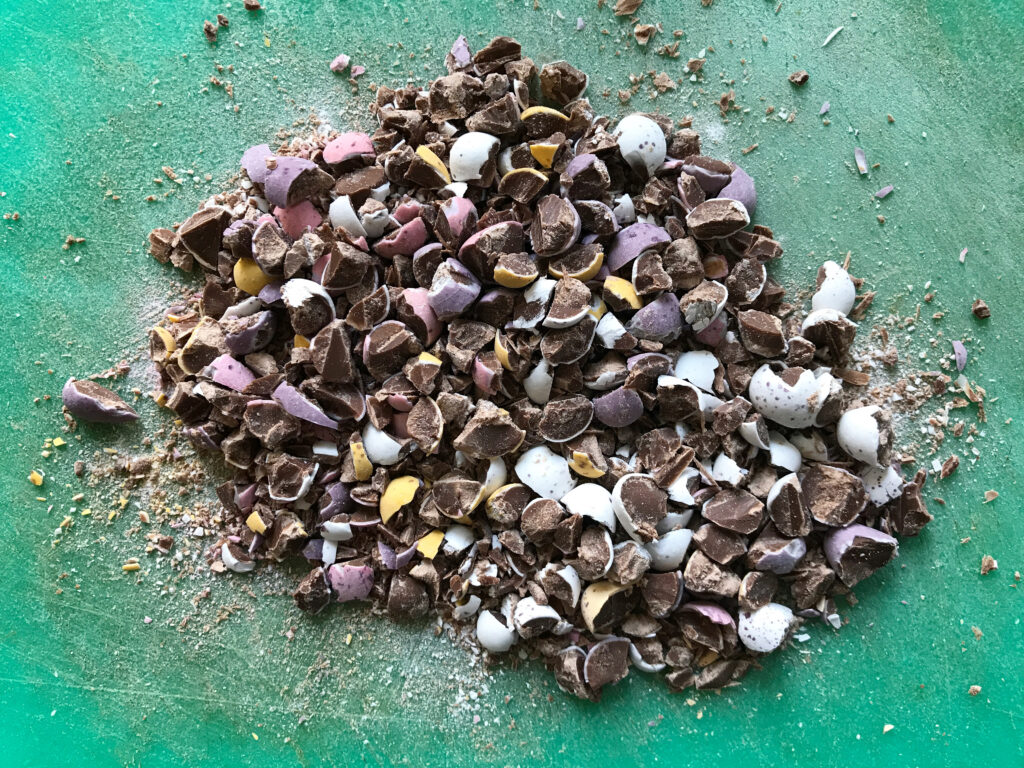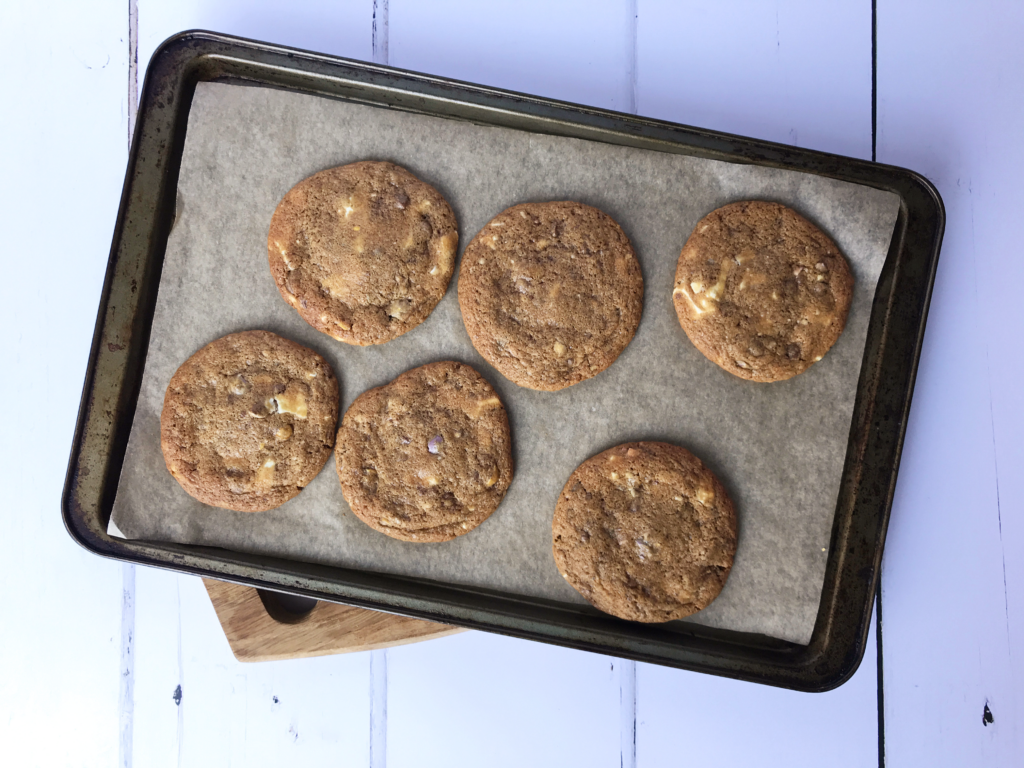 Directions
Cream the butter and sugar together in a bowl until pale in colour, using a hand held mixer (or a stand mixer, if you have one).
Add the eggs and vanilla extract and mix again with the mixer until well combined.
Sift the flour in to a separate bowl, together with the xanthan gum, baking soda and salt. Then mix the dry ingredients in to the wet ingredients with a wooden spoon (don't use the mixer for this part, as you don't want to over-mix the dough).
Roughly chop the mini eggs and the white chocolate.
Finally, fold about two thirds of the chopped mini eggs and all of the white chocolate in to the mixture.
Place the dough in a covered bowl, and chill in the fridge for at least one hour.
When you're ready to bake, pre-heat the oven to 180 C (or 160 C for a fan oven) and line two baking trays with grease proof paper.
Using an ice cream scoop (or a table spoon, if you don't have an ice cream scoop), scoop out 8-10 balls of dough and place then spaced out on the two baking trays.
Bake each tray in the oven for 12-15 minutes. After 8 minutes, take out the trays and push the remaining chopped mini eggs in to the tops of the cookies while they are still soft. Return to the oven to finish baking.
The cookies are done when they are starting to crisp around the edge, but are set in the middle but still a little soft.
Leave the cookies to cool on the tray for 10-15 minutes, then carefully transfer to a cooling rack to cool completely (if you don't have a cooling rack, it's also okay to just leave them on the tray until cooled).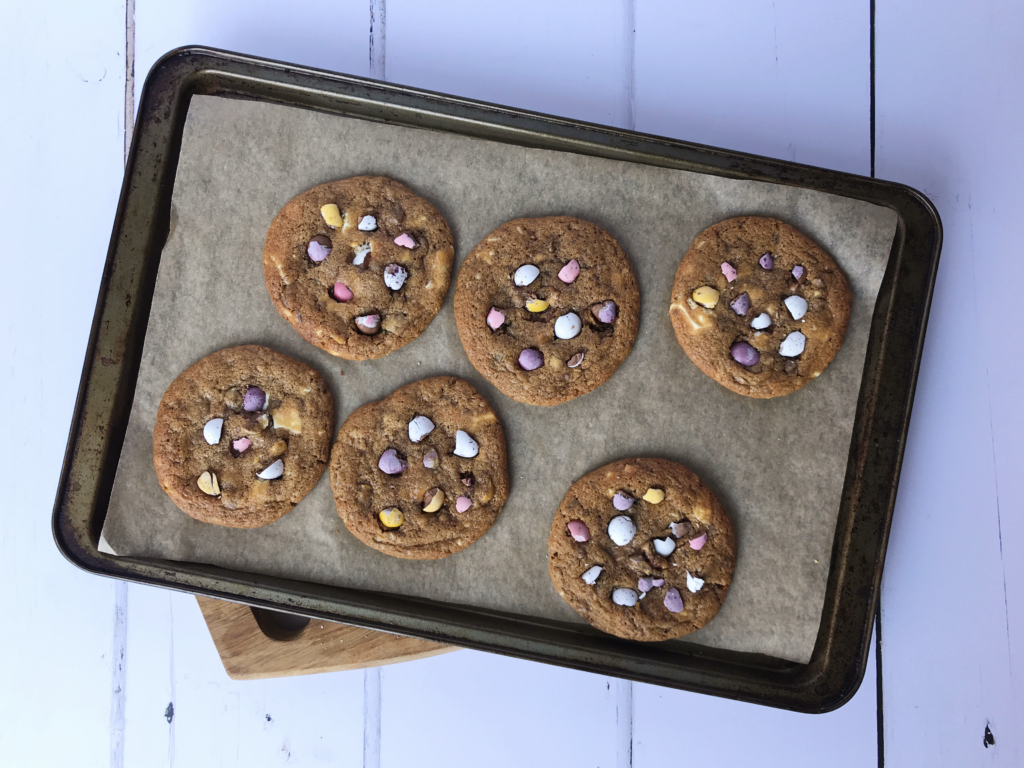 ---
If you bake your own mini egg cookies, we'd love to see them so please feel free to tag me on Instagram or Twitter. And don't forget to check out our other previous Easter posts to make this Easter season one to remember!