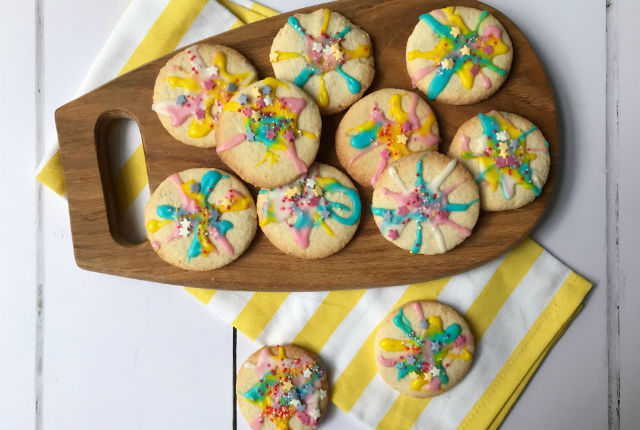 Fireworks Cookies
With Hallowe'en almost behind us it's time to look forward to the next seasonal Festival which comes on the 5th of November in the shape of Bonfire Night. For those not familiar with it, it's an annual celebration where the UK commemorates the foiled plot of 1605 to blow up the House of Lords, by lighting bonfires and letting off fireworks. We didn't get tickets to see a fireworks display this year, so instead we decided to make some fireworks cookies. These would also work great for other fireworks related celebrations, e.g. New Year's Eve, or the 4th of July.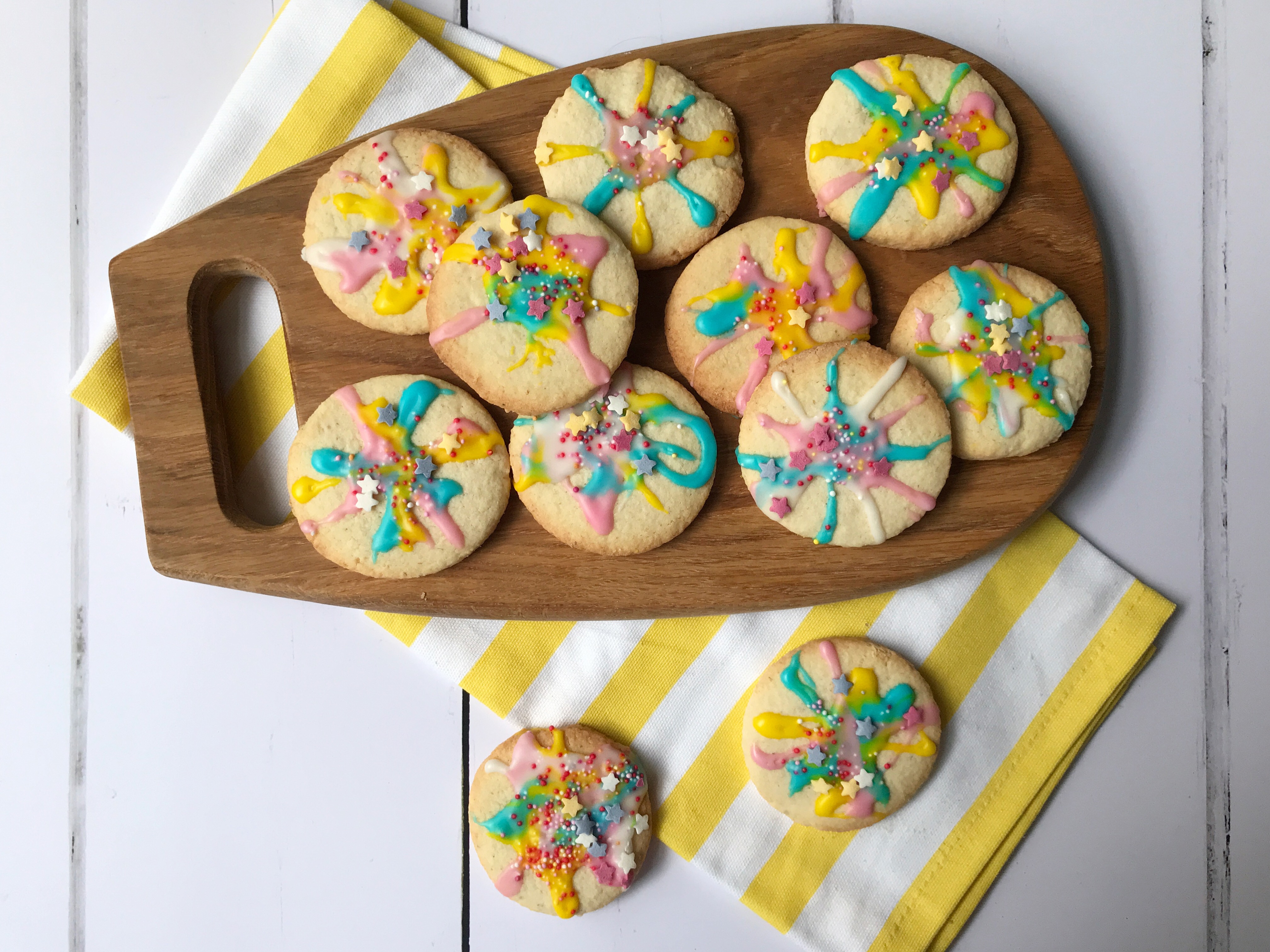 To make these cookies, we used our trusted Butter Cookies recipe. Here it is again:
Ingredients
150g soft, unsalted butter
120g icing sugar
1 sachet vanilla sugar (e.g. Dr Oetker) or 1 teaspoon vanilla essence
1 egg, whisked
80g ground almonds
240g gluten free plain flour
1 tbsp shredded psyllium seed husks*
* The psyllium seed husks are optional if you can't get them, but they do make the cookie dough hold together better. If you are using regular, non-gluten free flour, you can omit the psyllium husks.
You will also need icing sugar, food colouring, and sprinkles.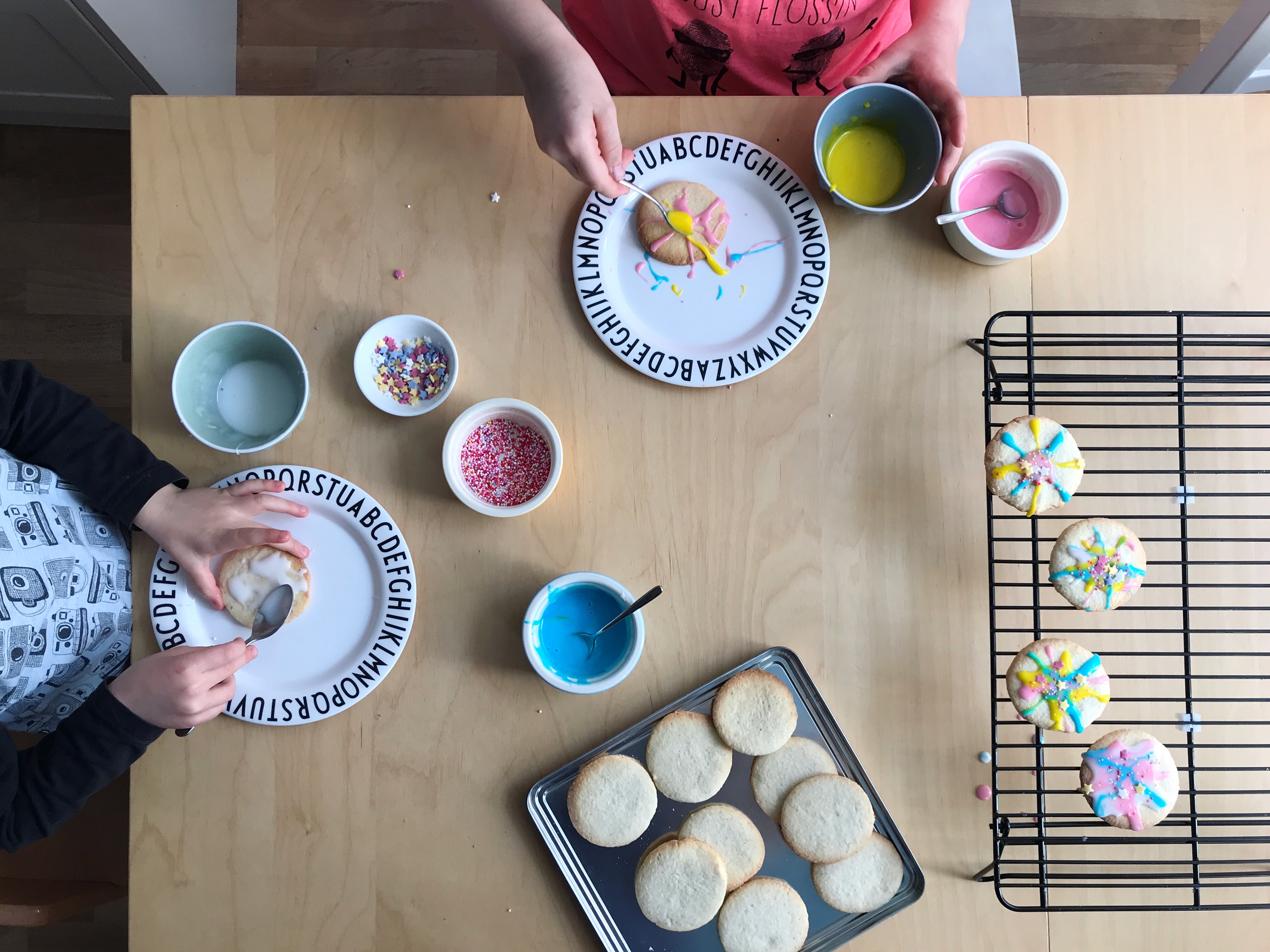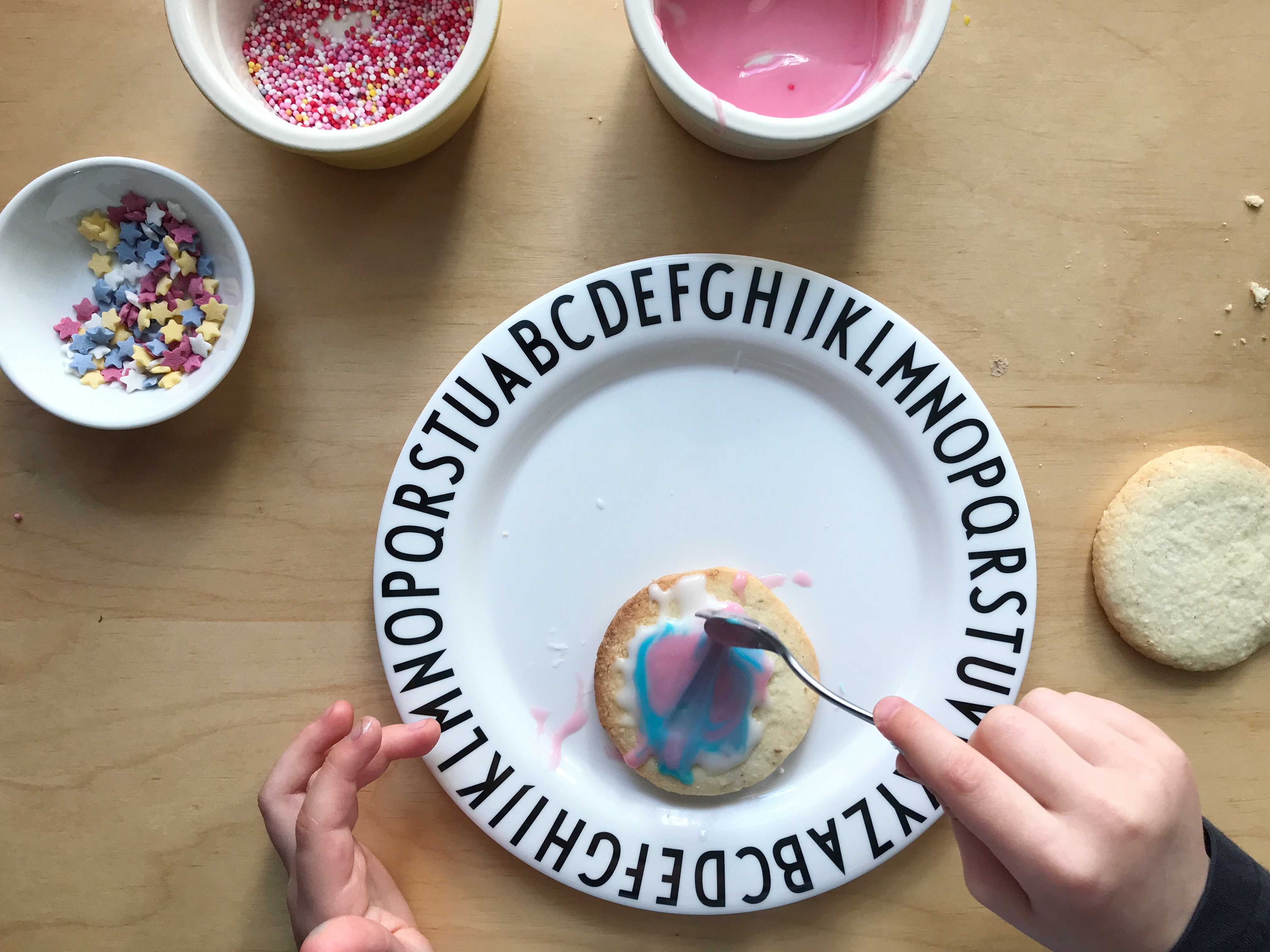 Directions
Beat together the butter, sugar, vanilla and egg until creamy.
Mix in the ground almonds, flour and psyllium husks, and knead together in to a dough. Don't worry if the dough seems a little too wet, it will get drier during resting time.
Wrap the dough in cling film and put it in the fridge to rest for around 2 hours.
When the dough is ready, pre heat your oven to 200 C (fan oven 180 C).
Roll the dough out, about 2cm thick.
Cut out circles with a round cookie cutters (or use the rim of a small glass), and place them on a baking tray lined with baking paper. Don't place them too close together, as they will expand a little when they bake.
Bake for 6-8 minutes, depending on your oven, keeping an eye on them so they don't burn.
Transfer to a cooling rack and leave to cool completely before icing!!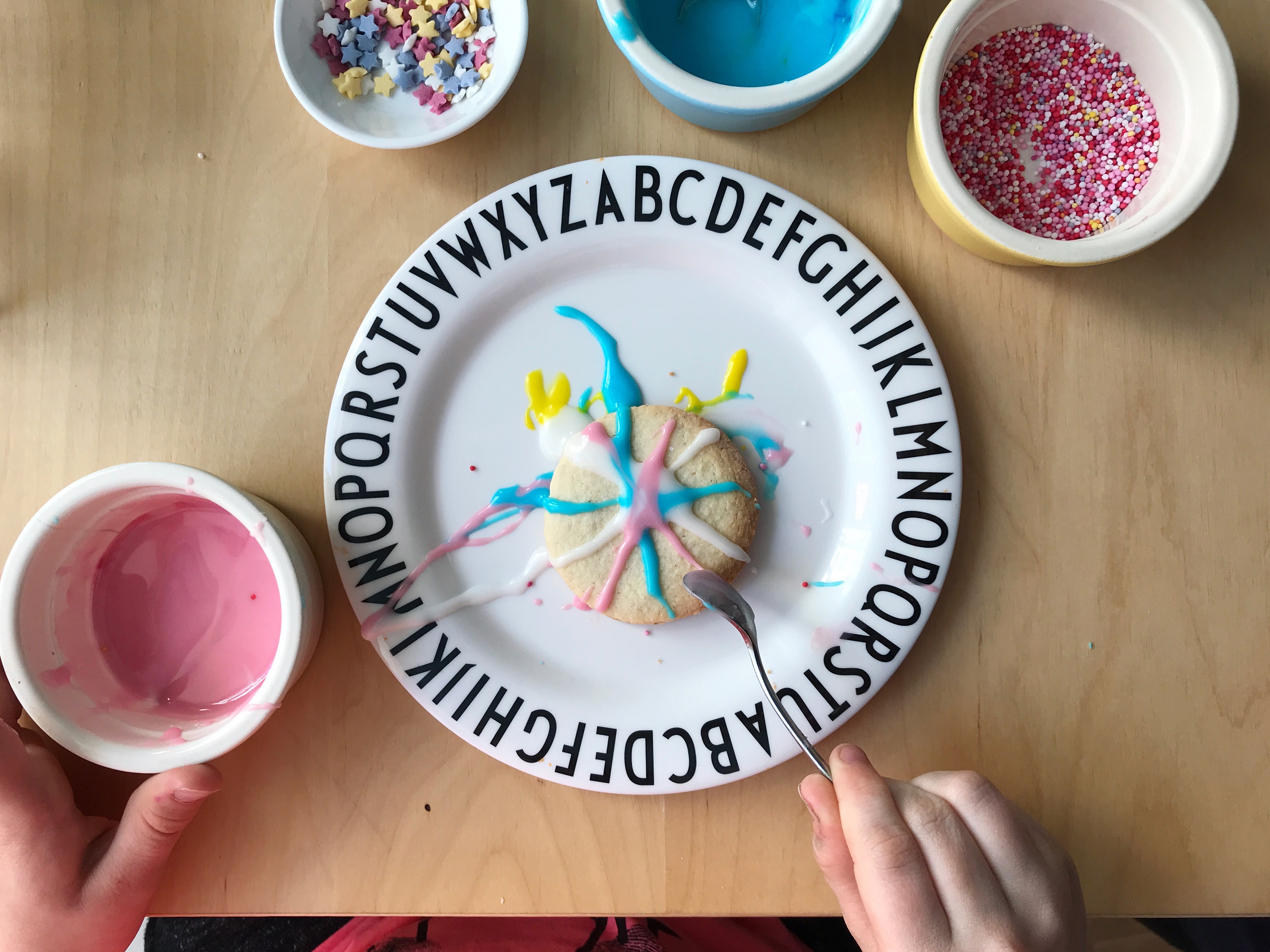 To decorate the cookies, mix icing sugar with a drop of food colouring and a teaspoon of water to make icing in different colours. Drizzle the icing across the cookies, and add some sprinkles on top. Voila – edible fireworks!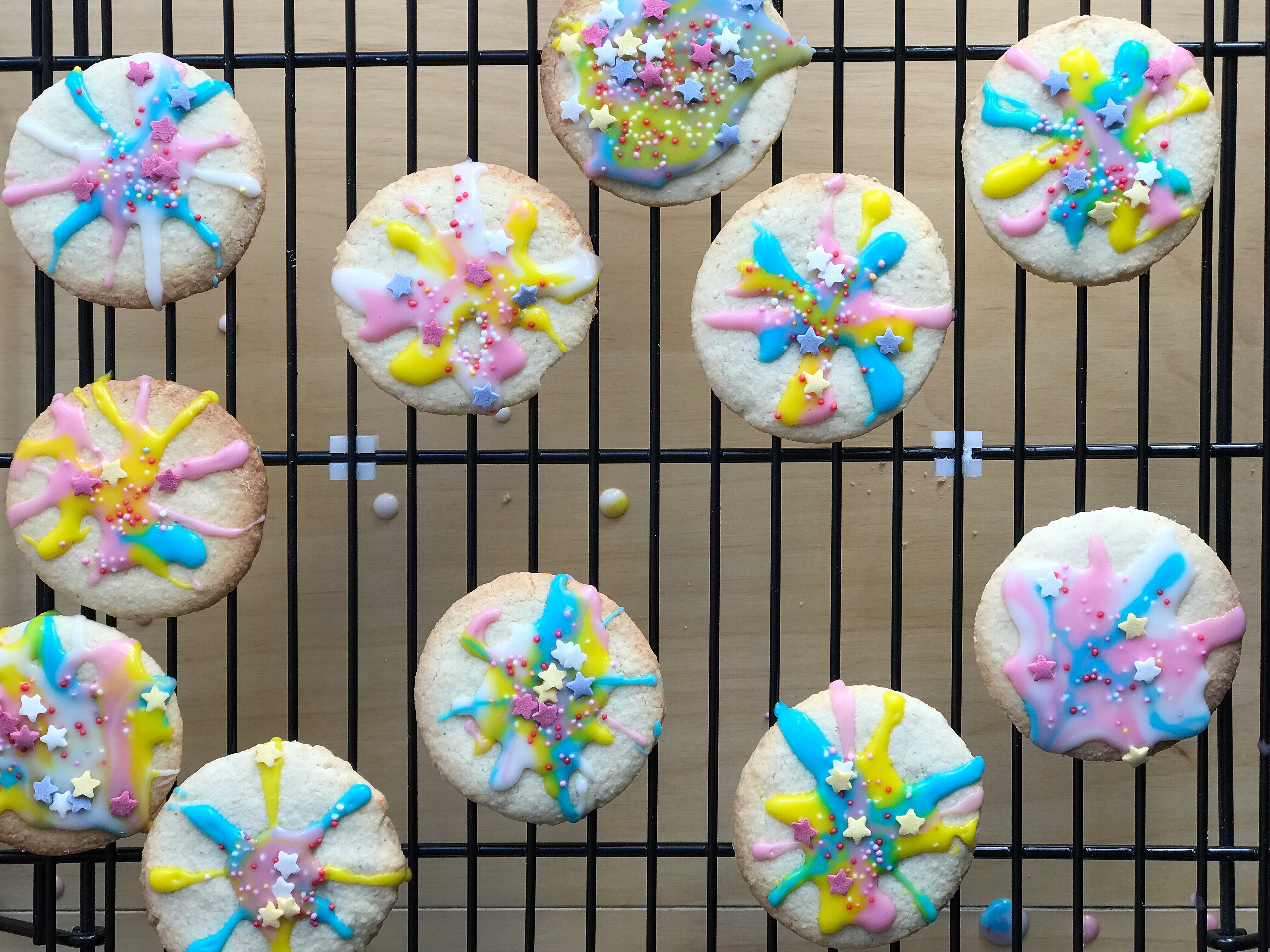 Pin for Later