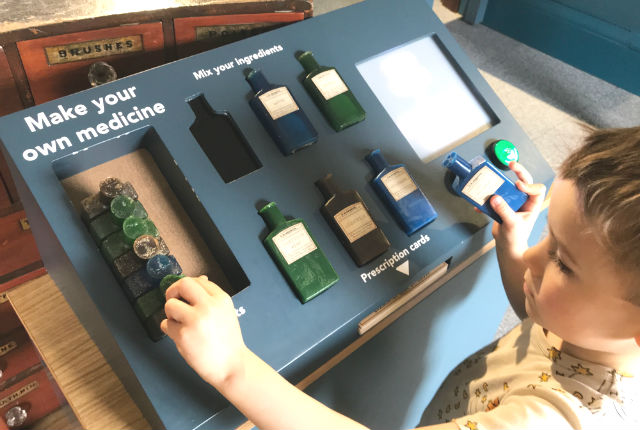 Local History at Linlithgow Museum
Happy Museum Monday! We've got another Scottish recommendation for you today. Over the October half term break, we had a little mini break in Linlithgow which is just one train stop away from Edinburgh. It's famous for being the birthplace of Mary Queen of Scots. There's quite a few things for families to do in Linlithgow to fill a mini break with, and one of the things we did was to visit Linlithgow Museum, which celebrates the town's heritage and history.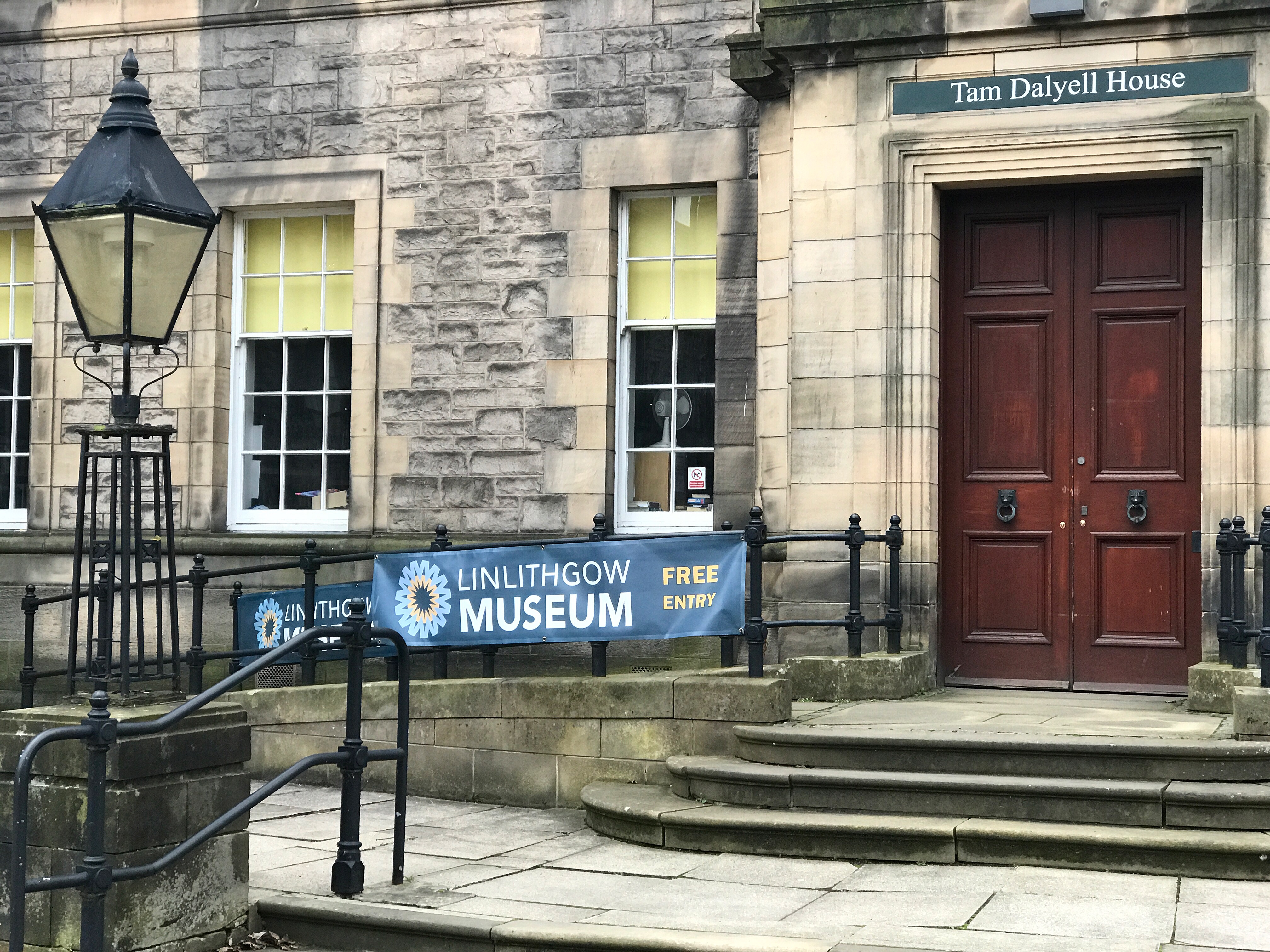 There are three galleries in total. The first is about 'Civic Life' and introduces you to Linlithgow's royal heritage. A highlight of the gallery is the lie-size statue of Mary Queen of the Scots, the first of its size to be commissioned in Scotland. Oskar, my eldest, has studied Mary Queen of Scots at school so he was very interested to see this.
The second gallery is all about Linlithgow's trades and industries, including electronics, explosives and pharmaceuticals. The boys learned about how glue used to be made from horses, which was quite an eye opener for them.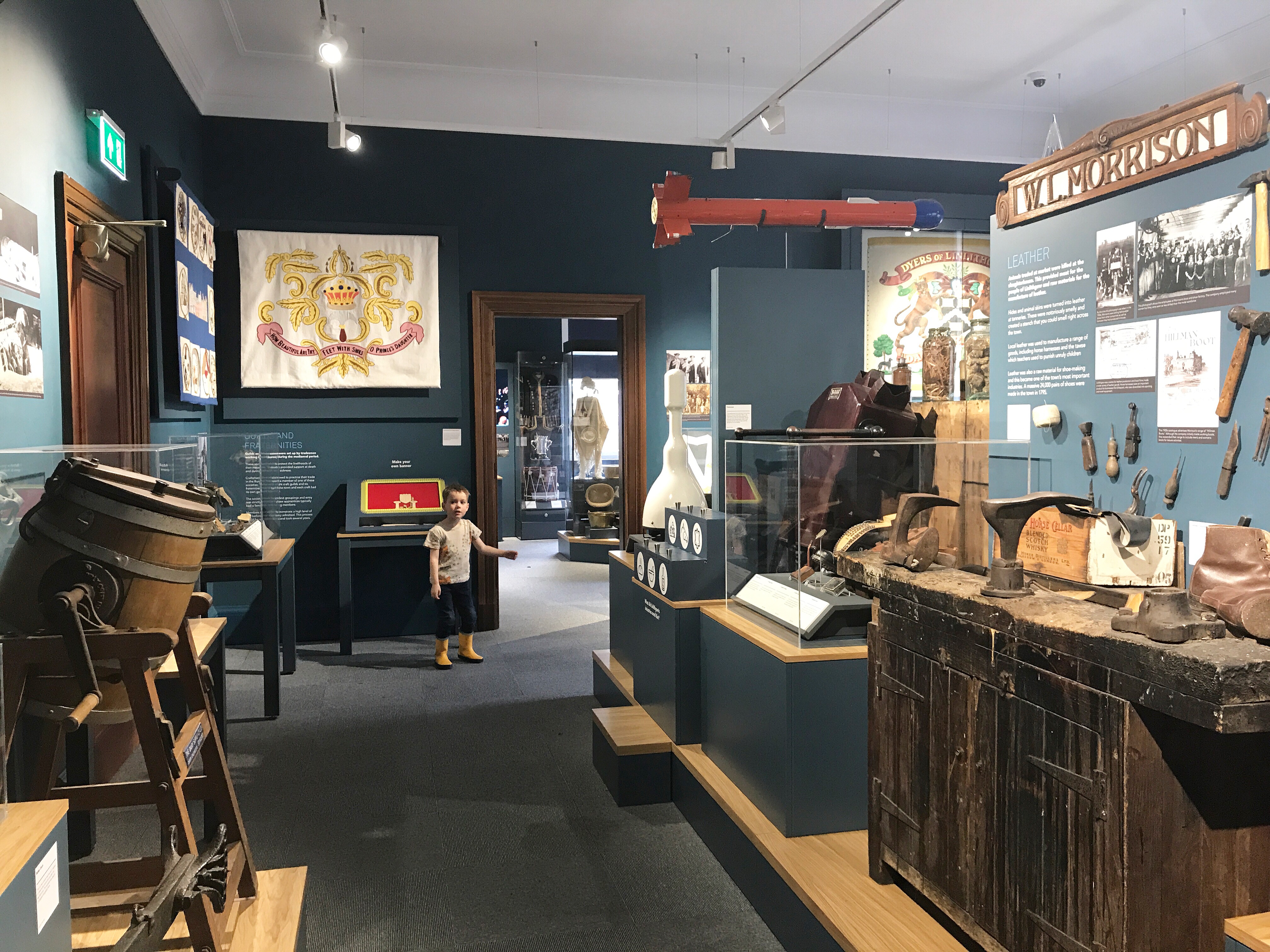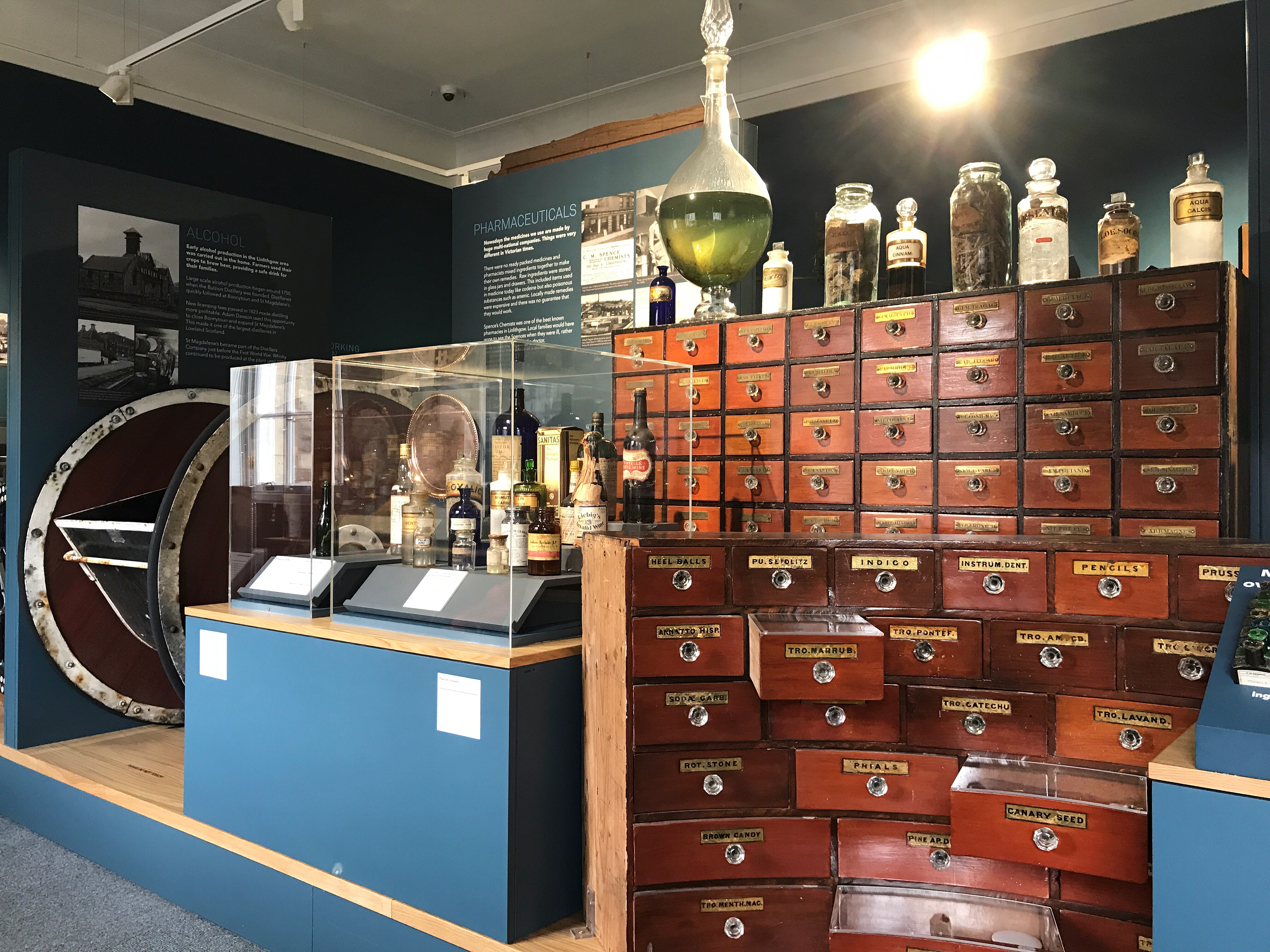 This gallery also included some fun hands-on activities for kids (and kids at heart), such as designing your own banner, mixing medicine, and even a smelling interactive.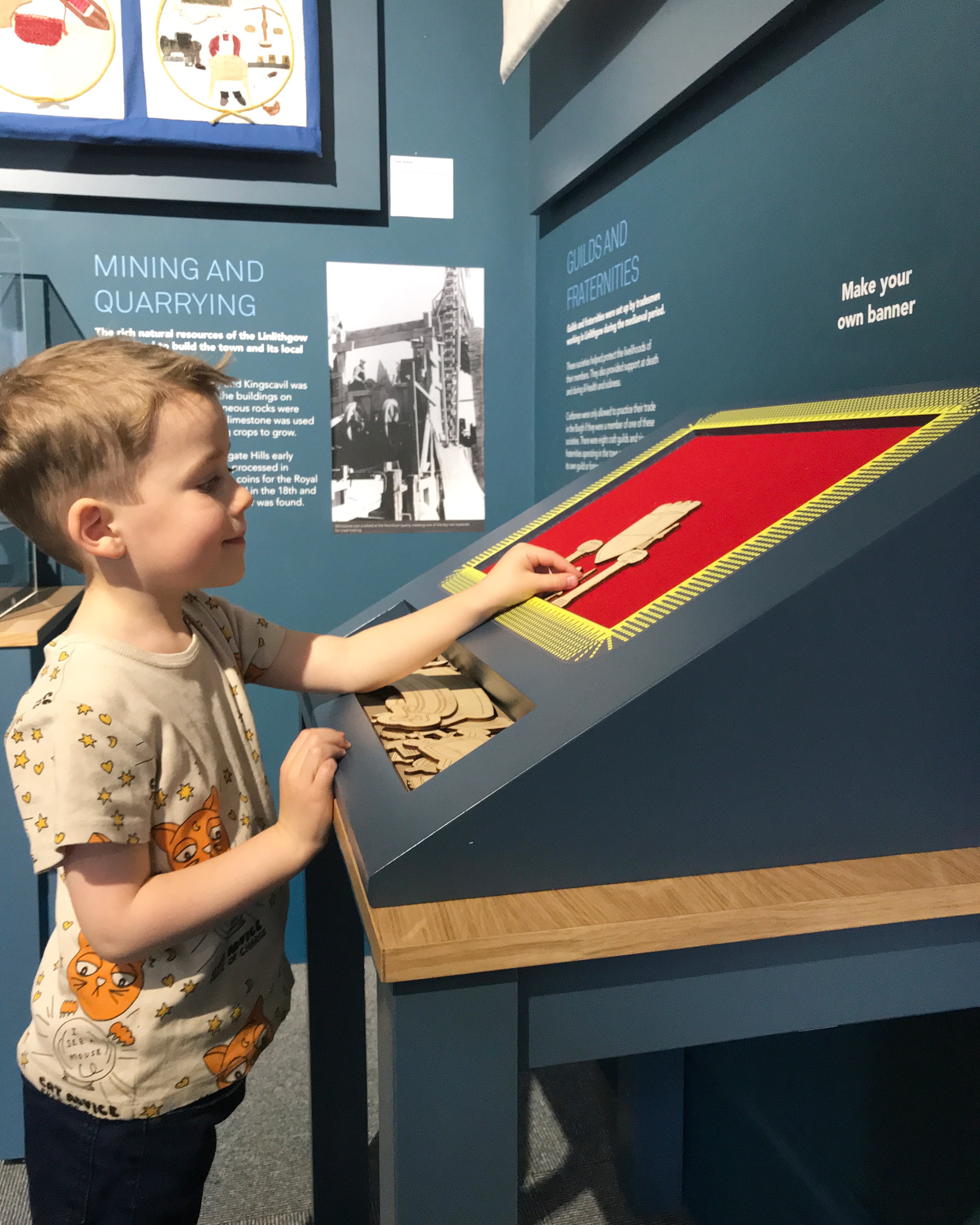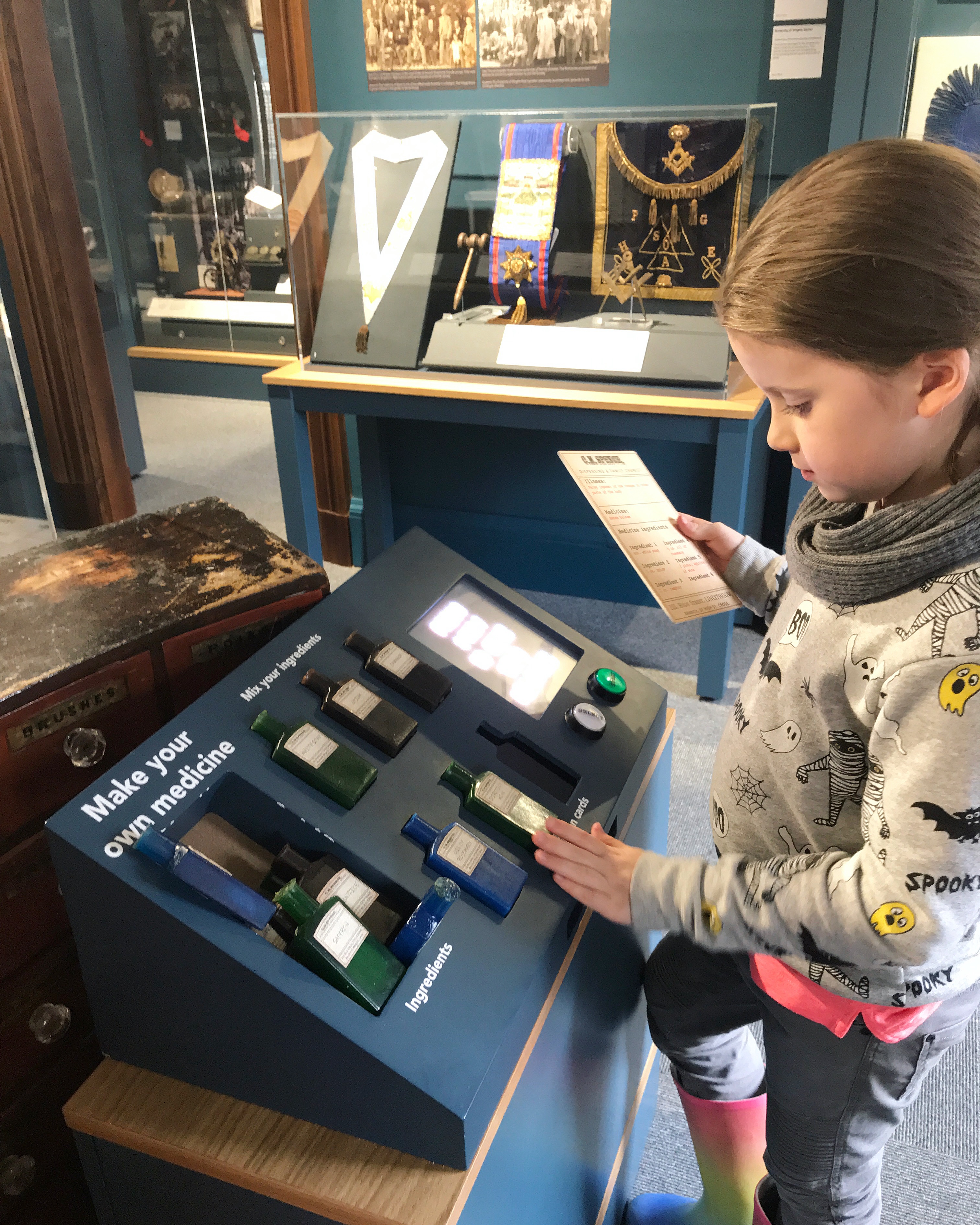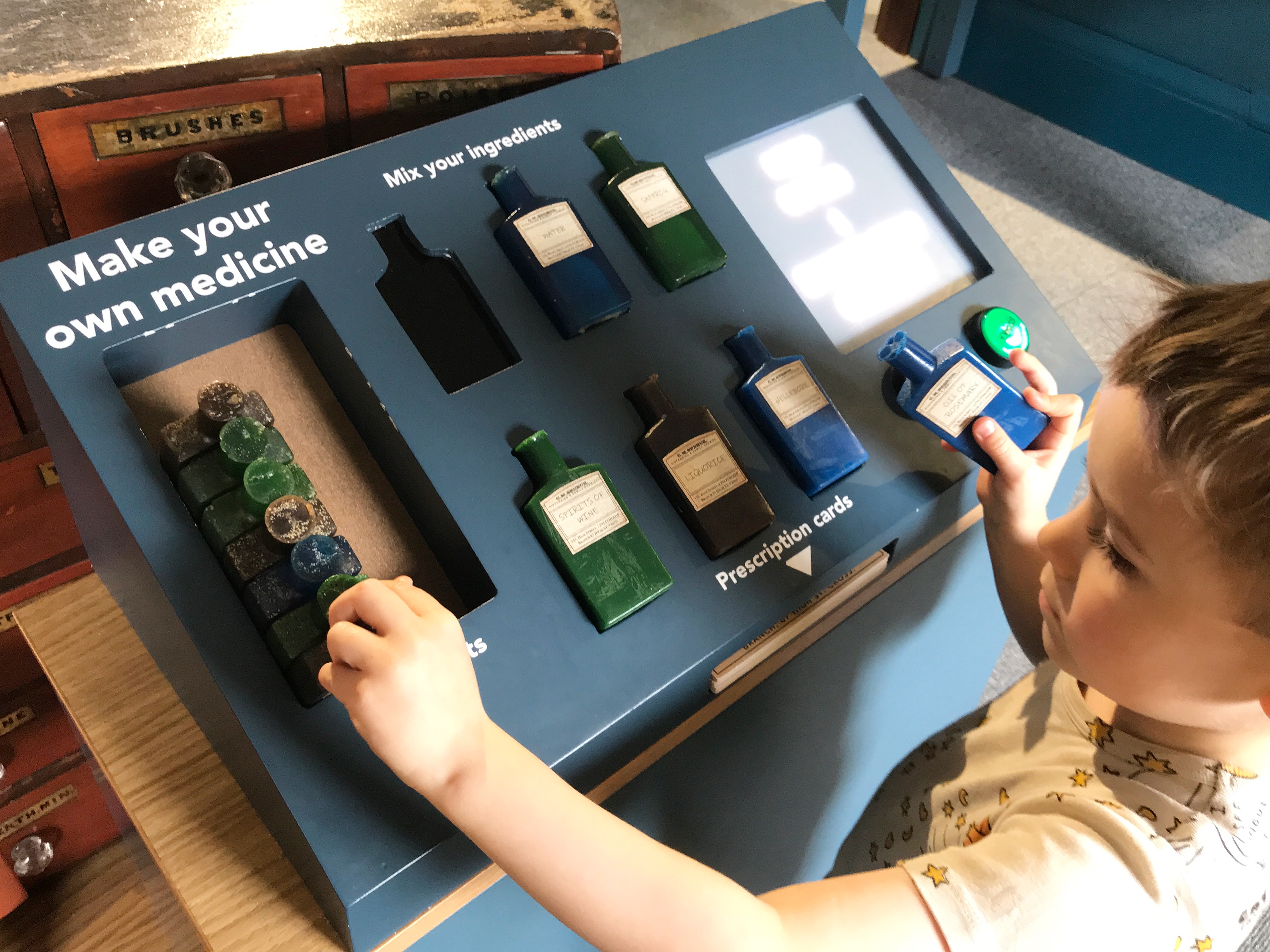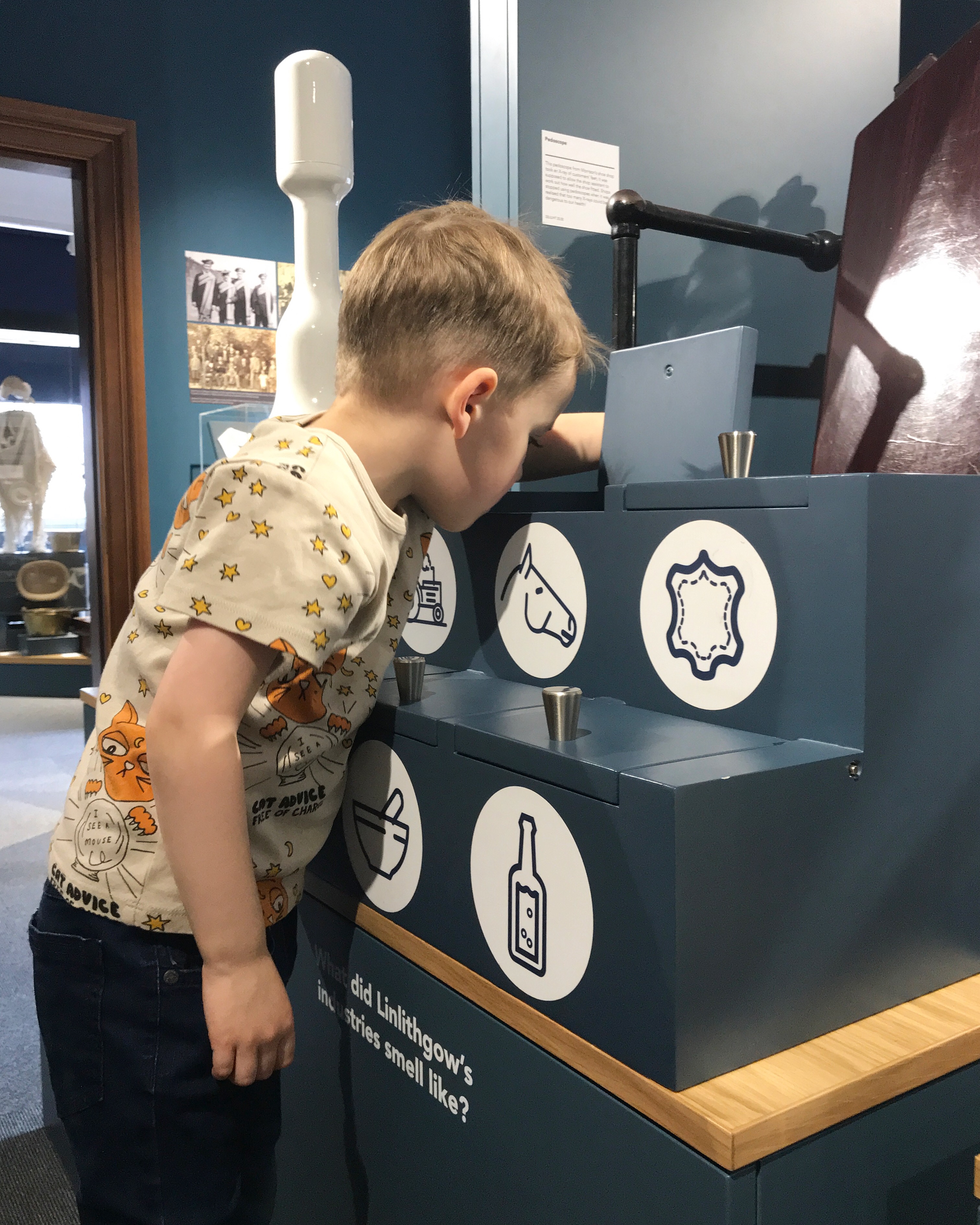 The final gallery is about daily life in Linlithgow, including sports and leisure, education, politics and more. The boys were particularly interested in the section about childhood, and the section about school – with a very tall teacher's chair, which enabled the teacher to have a better view of what was going on in the classroom.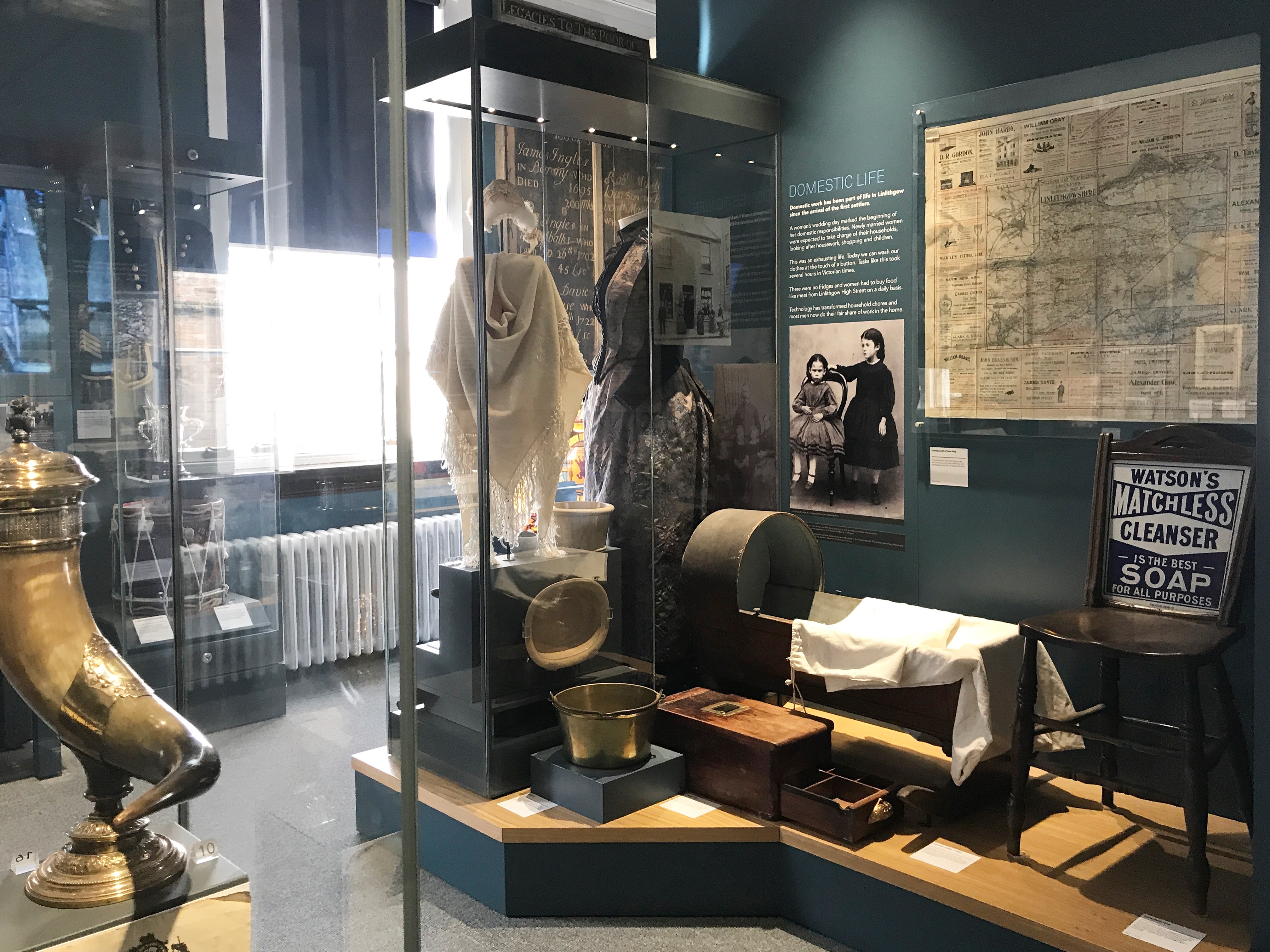 There were also a couple of audio visual displays, and my younger boy enjoyed scrolling through and exploring old photographs, paintings and documents.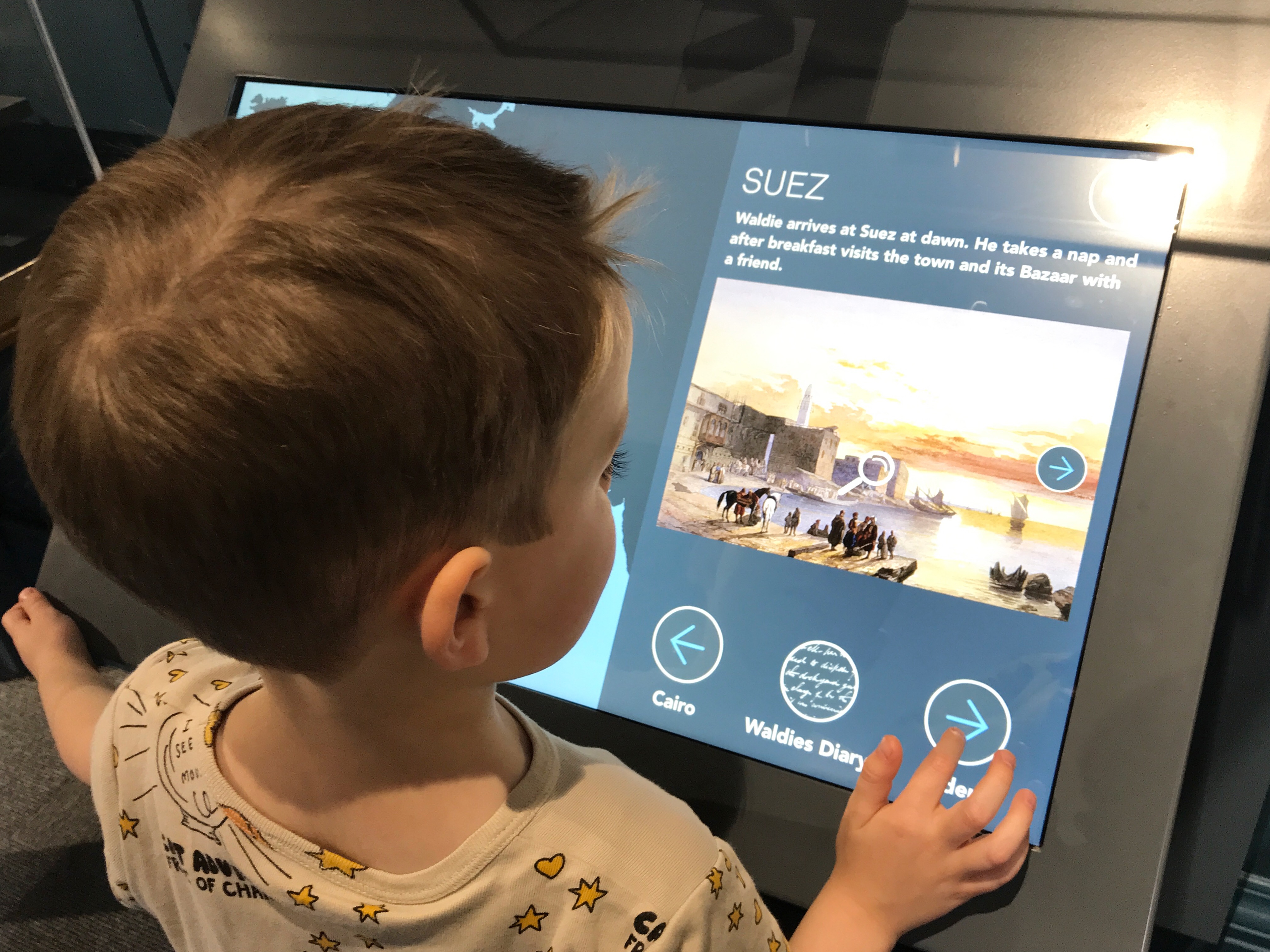 Also, I don't really watch Star Trek (apologies to any fans) but I still appreciated the fact that the section on famous people from Linlithgow listed "Star Trek's Montgomery Scott" who "will be born in Linlithgow in 2222". I like a bit of museum humour.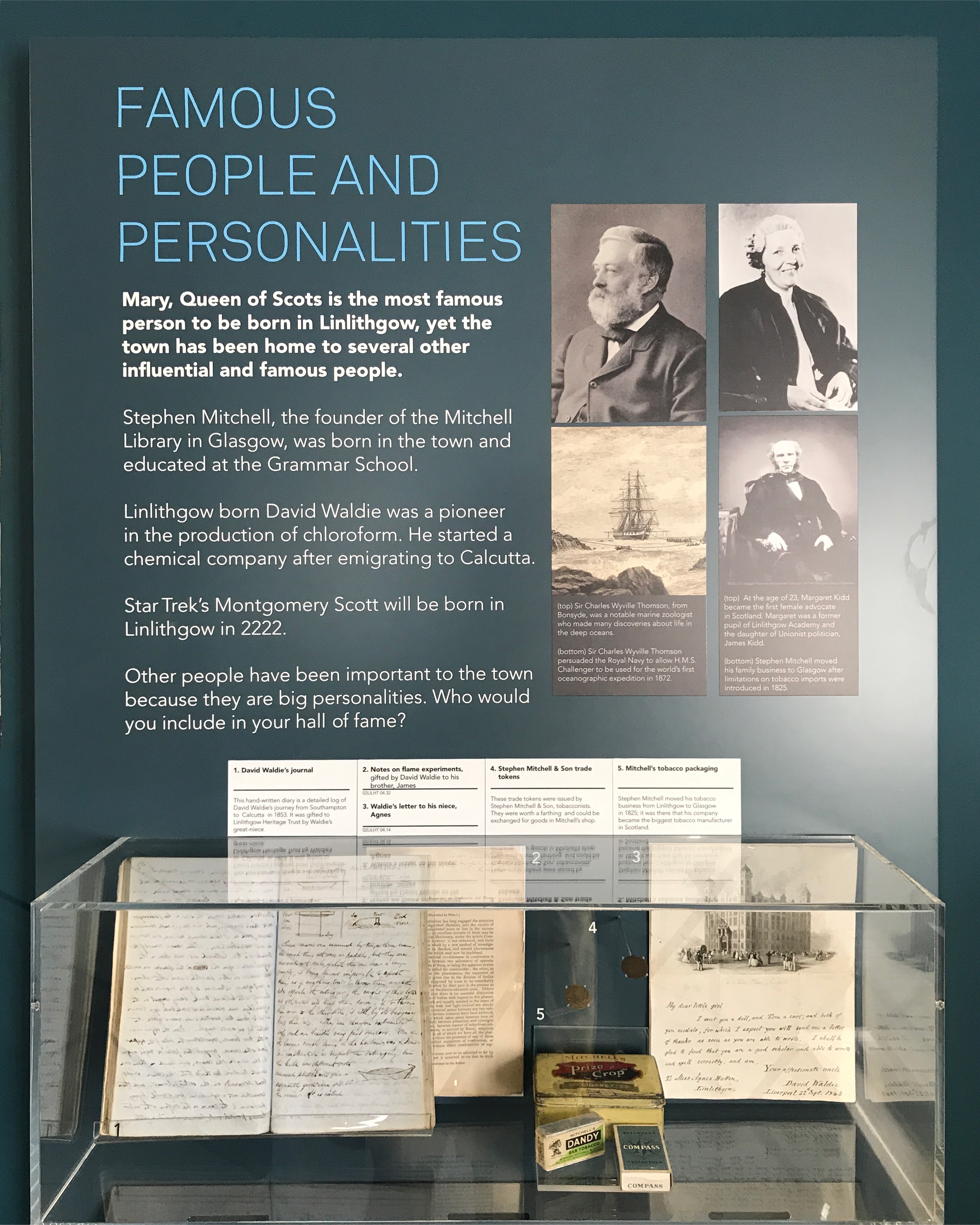 Overall, the museum is not very big but there is lots of information in it. As well as the hands-on activities in gallery two, there is also a museum trail you can pick up from the info desk, and I believe there are different versions for different ages. This was great for extending our visit and for engaging the boys more in some of the exhibits, such as the glue making.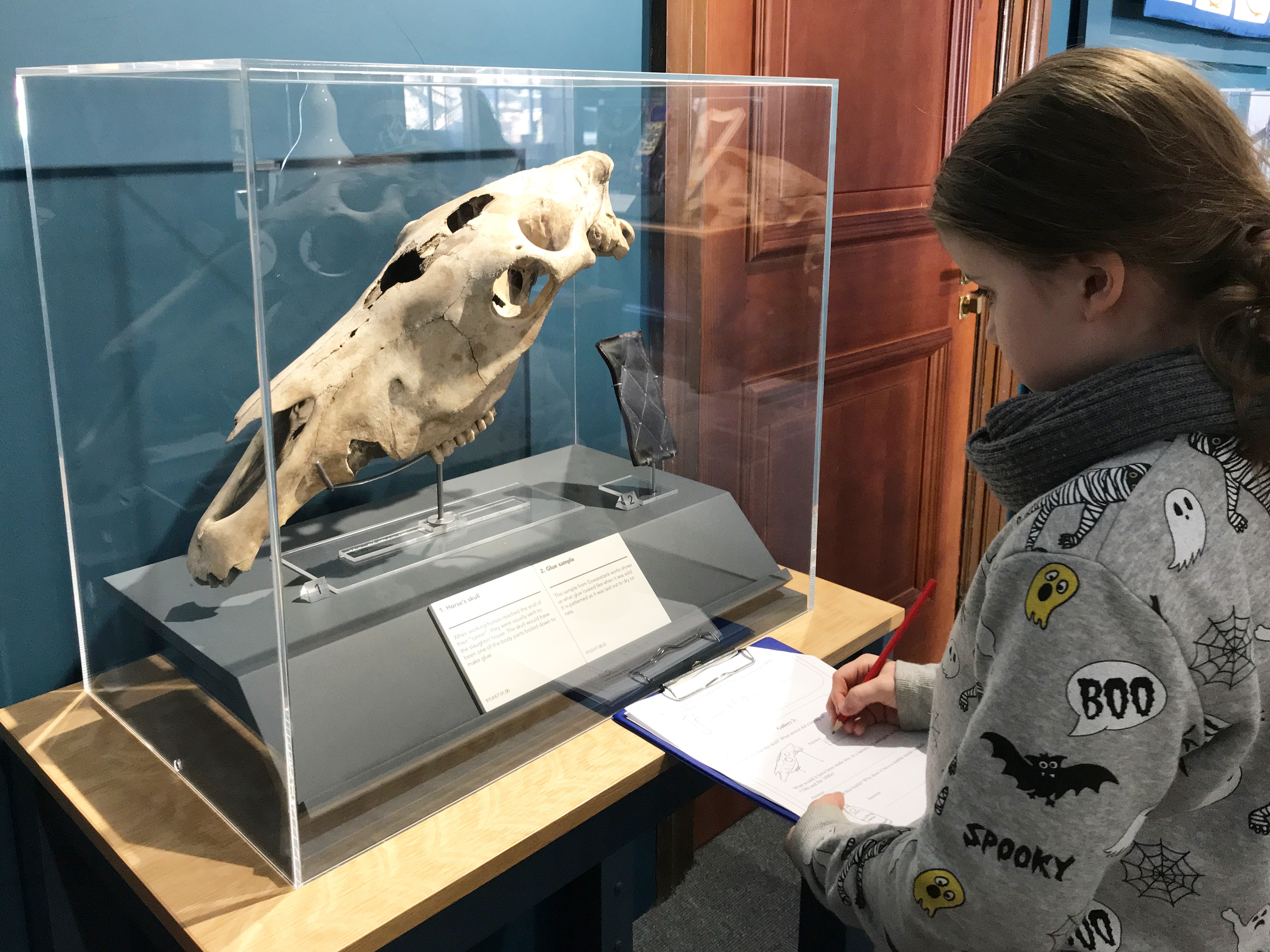 In total, we stayed for about 45 minutes. You could also combine your museum visit with a visit to Linlithgow library, which is in the same building. The museum is normally open six days of the week (closed on Tuesdays) and you can find up to date opening times on the museum website. Admission is free, though donations are welcome.