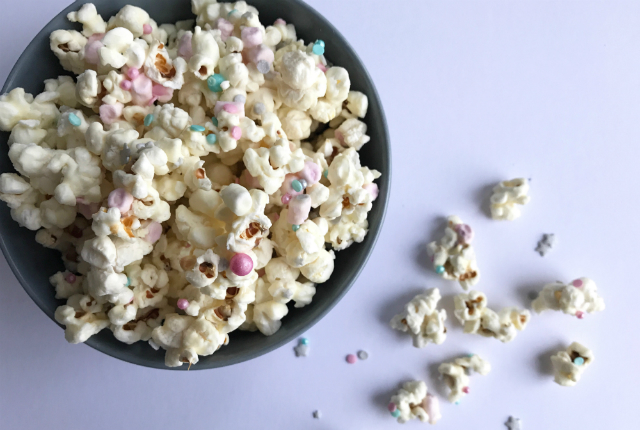 White Chocolate & Marshmallow Popcorn
If you started the new year with the resolution of trying to lead a healthier life, then look away now! It's National Popcorn Day this coming Friday, so I've been experimenting with some new popcorn recipes and the one I'm sharing here is unashamedly indulgent. My kids were obviously delighted that they had to help eat it all, and have already asked when we can make some more, lol. So, if you're in the market for a decadent popcorn treat, read on!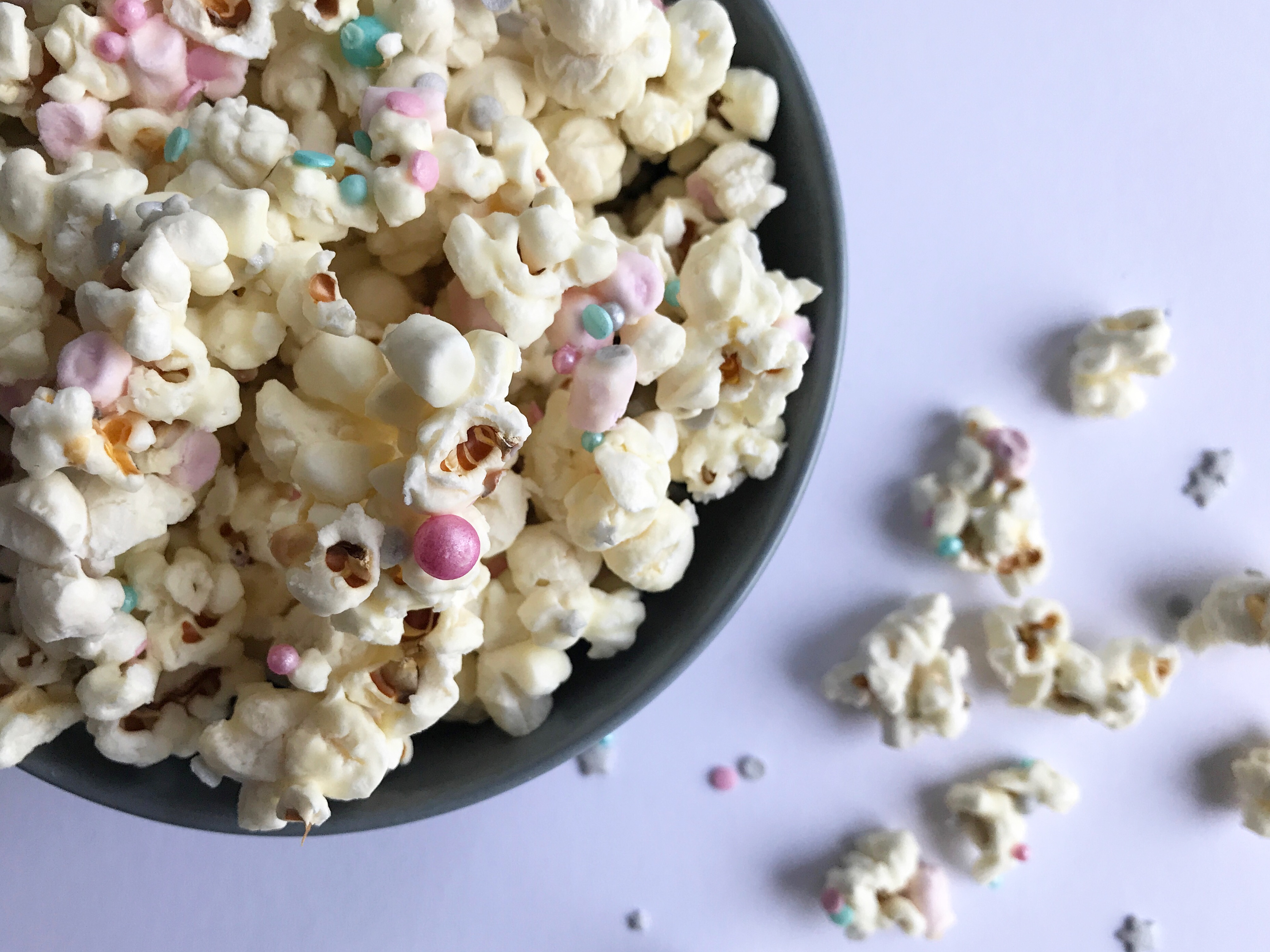 What you'll need:
popcorn kernels
coconut oil (you can also use regular vegetable oil)
white chocolate
mini marshmallows
sugar sprinkles
You'll also need a large saucepan with a lid, a large bowl, a small saucepan and small heatproof bowl that fits on top, a baking tray and some greaseproof paper.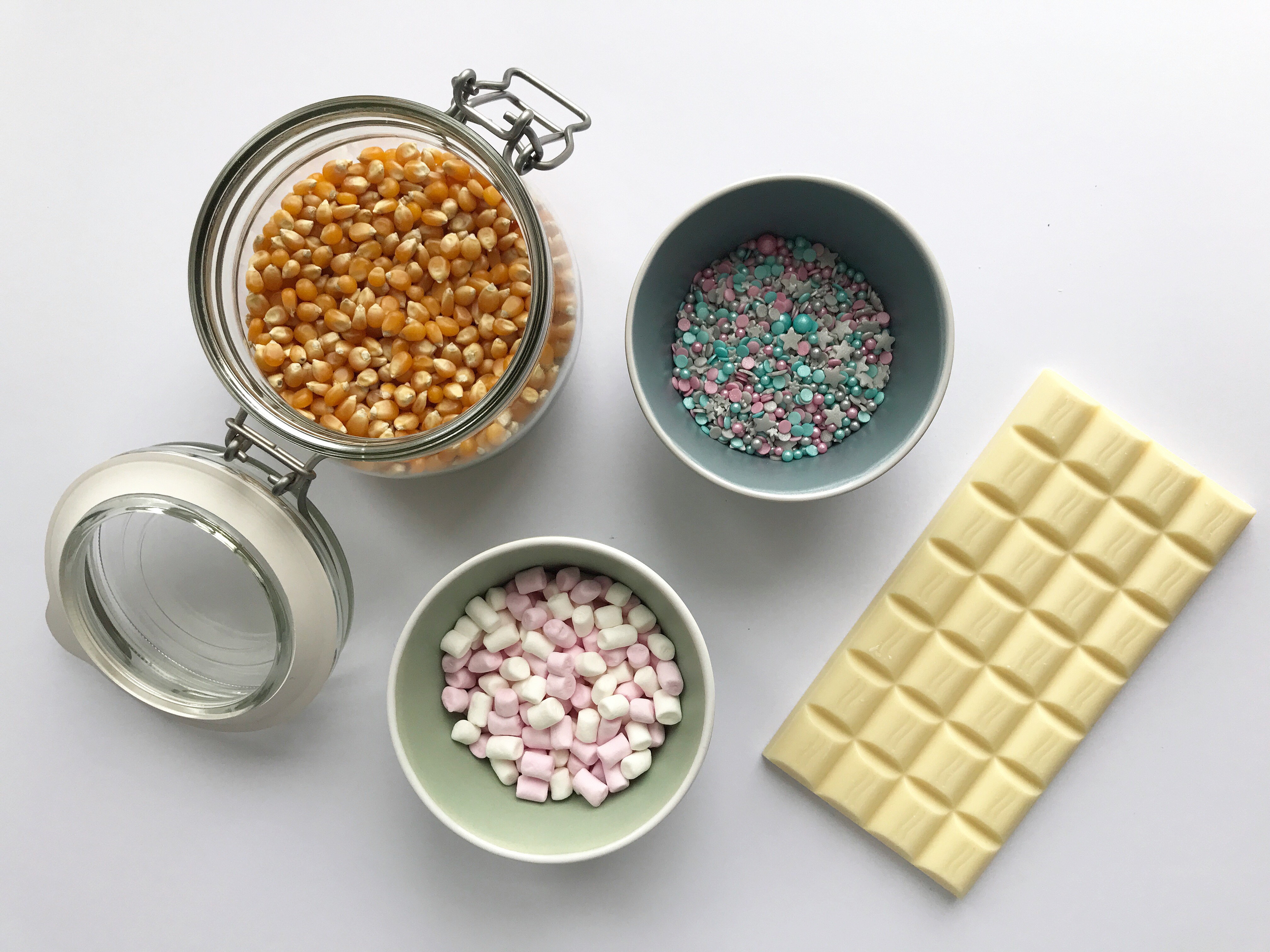 Step 1: First of all, you need to pop the popcorn. For this, melt a teaspoon of coconut oil (or use a tablespoon of vegetable oil) in a large saucepan on a high heat, and let the saucepan get really hot. Add a couple of handfuls of popcorn kernels, put on the lid and turn down the heat. It's difficult to quantify how many popcorn kernels to add, as it depends on the size of your saucepan, but they should cover no more than half of the bottom of the saucepan. The kernels increase A LOT in size as they pop. The kernels will take about 3-5 minutes to pop. Shake the saucepan every minute or so to make sure all the kernels pop and none get stuck to the bottom of the pan – I wear my oven gloves for this, so that I can hold that lid tightly in place while I'm shaking! Once the popping noises stop, the popcorn is done. It is now safe to take the saucepan off the heat and open the lid.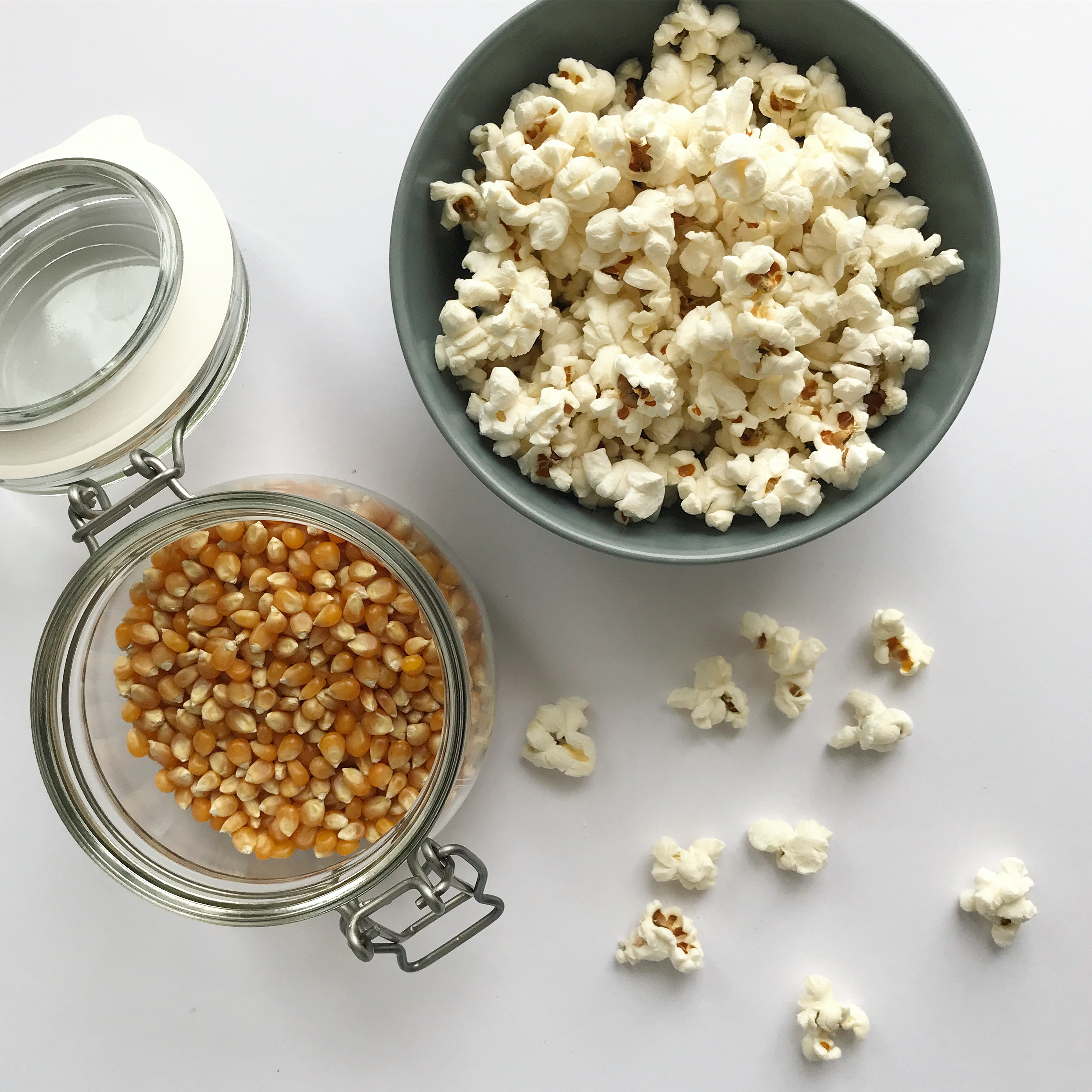 Step 2: Melt the white chocolate. For this, bring an inch or so of water to simmer in a small saucepan. Break the chocolate in to pieces (I used a 150g bar of white baking chocolate) and place it in a heatproof bowl that fits on top of the saucepan. Keep stirring as the chocolate melts. Never try to melt chocolate in a saucepan directly on the hob, as it will burn.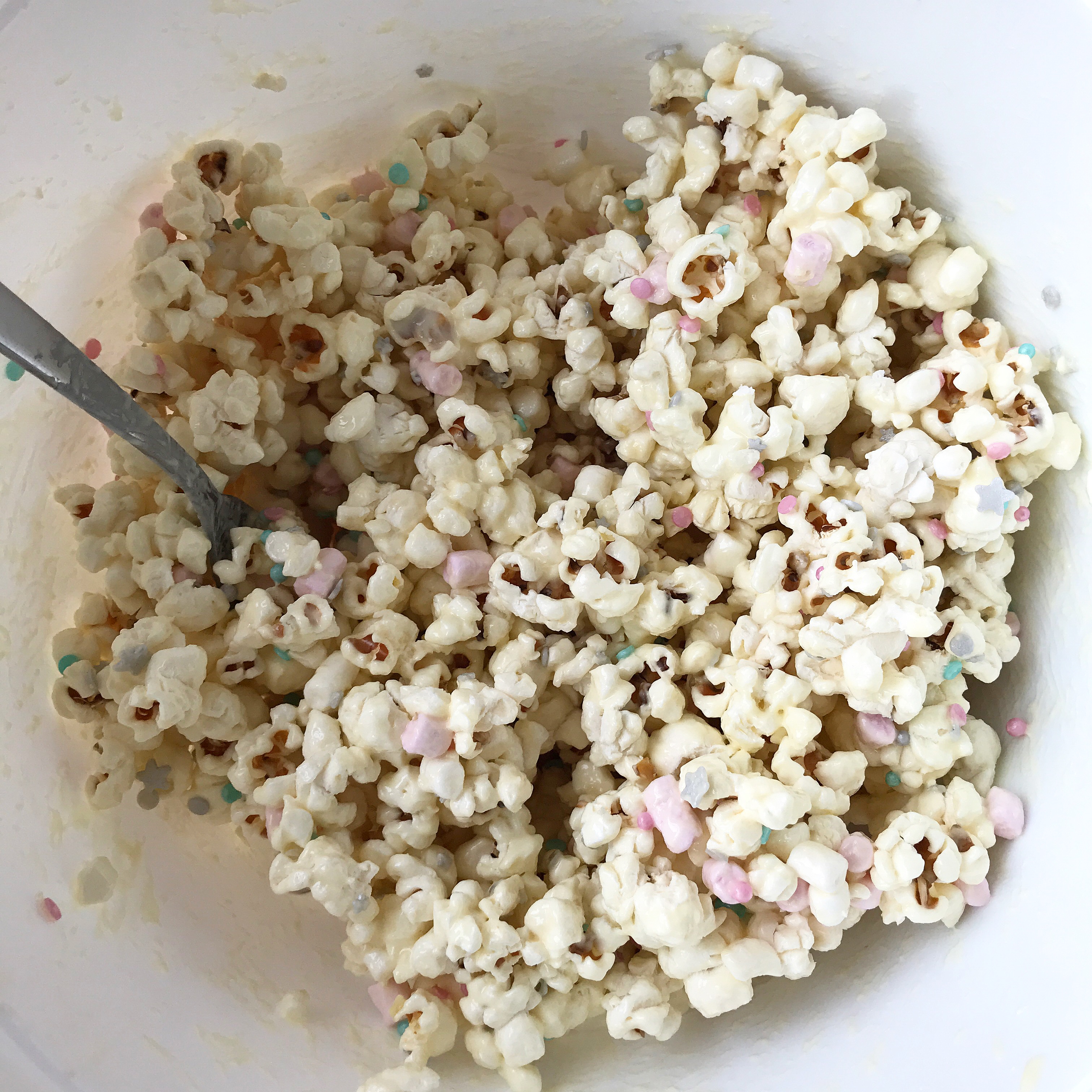 Step 3: Transfer the popcorn in to a bowl large enough to give you room to mix it (or if the saucepan you used to pop the kernels was large enough, you can just use that again). Drizzle the melted chocolate over the popcorn and use a fork or spoon to mix it through. I did this a bit at a time, rather than pour it all in at once. Add in a large handful or two of mini marshmallows and a tablespoon or two of sugar sprinkles and mix again.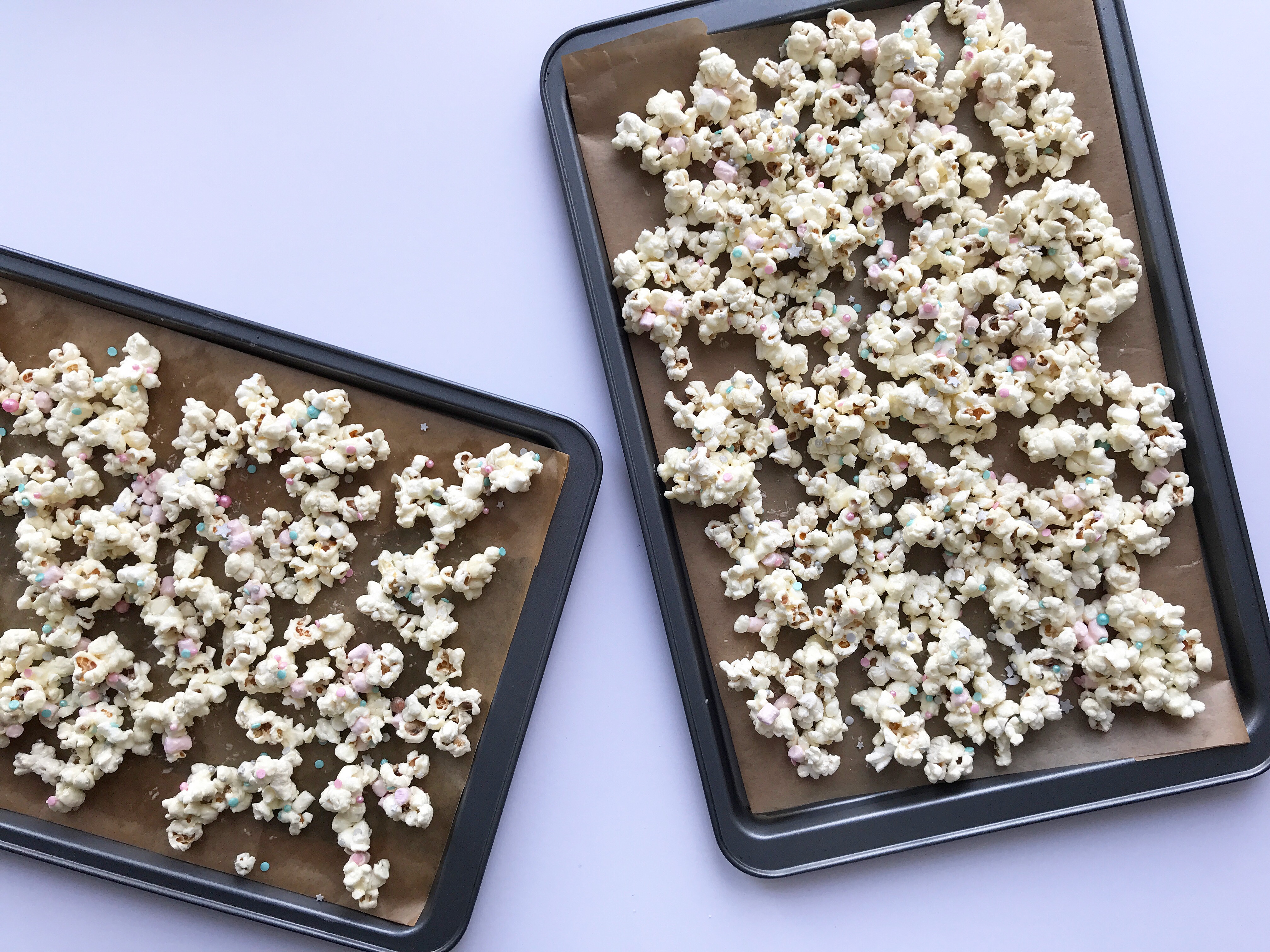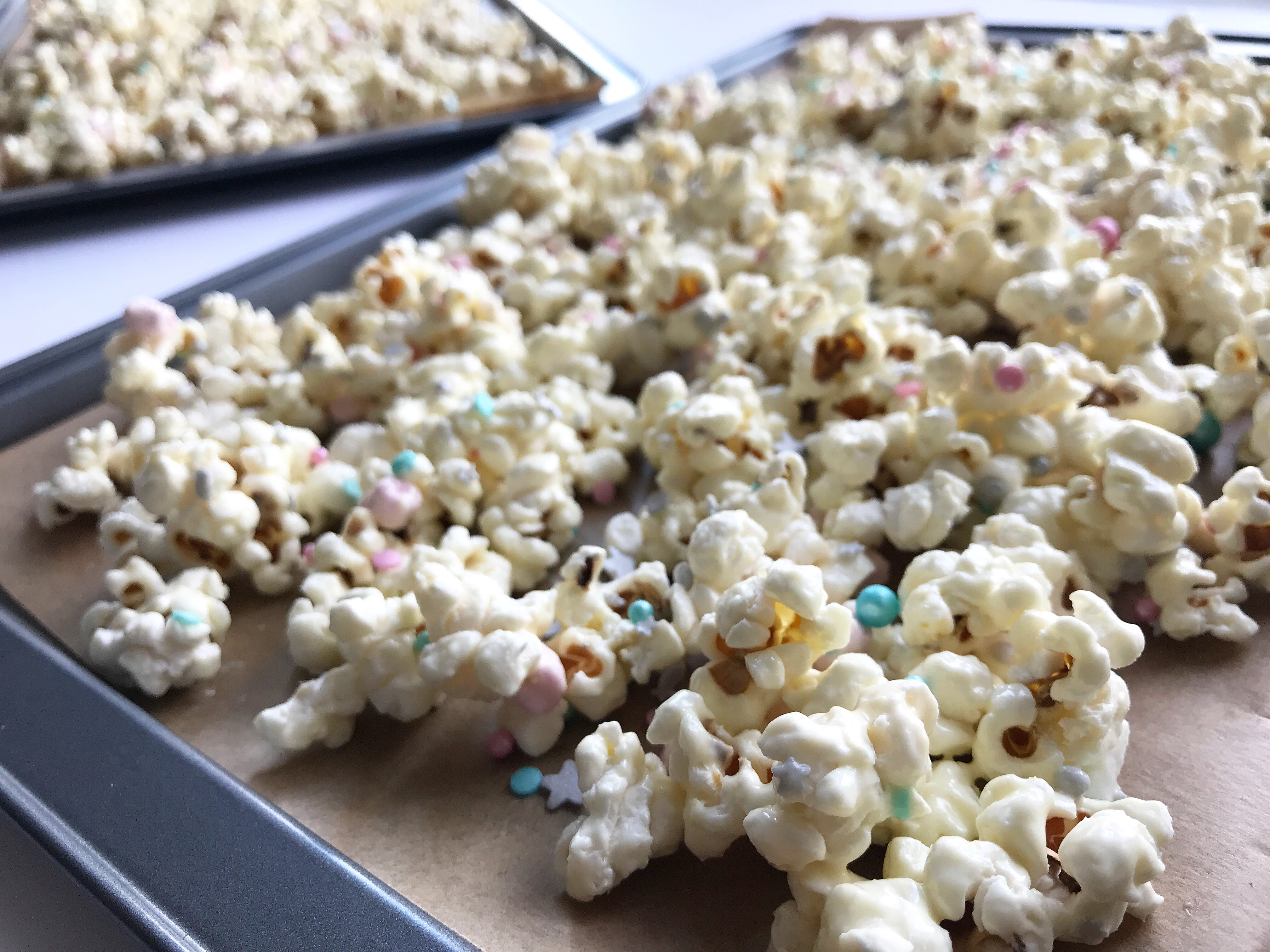 Step 4: Spread the popcorn out on a baking tray lined with greaseproof paper, so that it doesn't all harden in to one great big lump as the chocolate cools down and sets. If you have space, you an stick the tray in the fridge to speed up the process.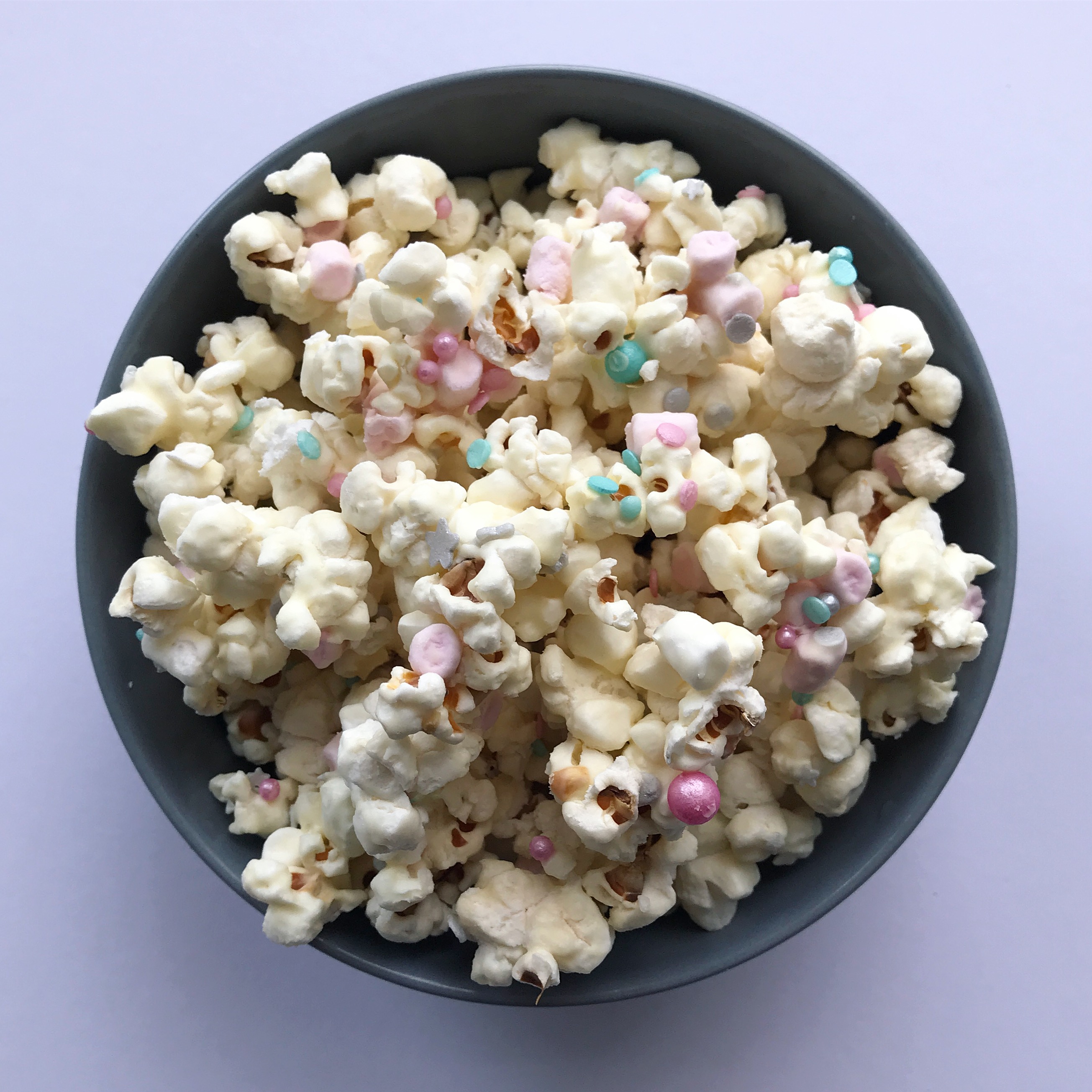 Once the chocolate has set, the popcorn is safe to eat, though beware, you will still end up with sticky hands! Enjoy!
Pin it for Later