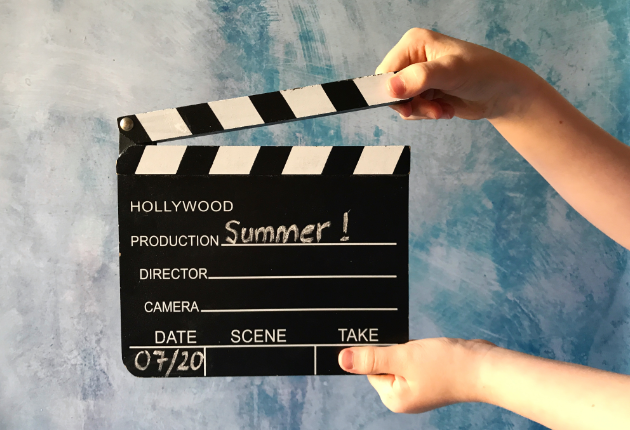 Our Top 5 Summer Movies for Families
It's summer – time for adventures and endless possibilities. Or it should be. But this year is different. Whether it's the current pandemic that has put an end to your summer plans, or simply the bad weather keeping you stuck indoors – here are five of our favourite family movies to experience a bit of summer adventure from the comfort of your home. Perfect with a big bowl of popcorn!
My Neighbour Totoro (1988)
If you are going to watch one animated summer movie, make it Studio Ghibli's Totoro. The movie features two young sisters who move to the countryside in order to be closer to their poorly mother who is in hospital with a ling-term illness. They have adventures with the forest spirits who live nearby. A beautiful animated fantasy film about friendship, with lots of rolling summer landscapes, that is suitable for the whole family. At only 86 minutes, it's also not too long for younger kids to sit through.
Age Rating: U (Universal)
Running Time: 1 hour 26 minutes
Because of Winn-Dixie (2005)
When ten year old India moves to small town Florida with her father, she ends up adopting a mischievous stray dog, which marks the beginning of a beautiful friendship. With her new friend by her side, she gets to know the townspeople in her new home and brings everyone together, and also rekindles her relationship with her father who had become distant ever since her mother abandoned the family when India was three. The movie does touch on some significant life experiences, including abandonment, alcoholism, and death of a loved one, but all these issues are treated sensitively. Overall, a funny, heartwarming summertime comedy based on the novel of the same name.
Age Rating: U (Universal)
Running Time: 1 hour 46 minutes
Swallows & Amazons (2016)
Based on the classic children's book of the same name, Swallows and Amazons is a summer adventure full of swimming, fishing, camping and exploring, set in England. It follows the the four Walker children who are on holiday with the mother, and are given permission to set sail on a boat (the Swallow) to camp out on an island in the middle of a vast lake. But they soon find out they are not alone, when the Blackett sisters – aka the Amazons – claim the island as theirs, and the two parties decide to battle it out. And so begins a summer of unforgettable adventures. Summer movies don't get much better than this! The 2011 film adaptation also throws in a little espionage, which isn't part of the original story.
Age Rating: PG
Running Time: 1 hour 26 minutes
The Goonies (1985)
The Goonies is THE classic kids adventure movie, harking back to a time when summer was all about riding your bike with your friends, and searching for buried treasure. Wait? That's not how you all spent your summers as a kid? Admit it, you at least dreamed of it. In this rip-roaring summer adventure, a bunch of misfit kids discover an ancient map and set out to find a legendary pirate's long lost treasure to save their neighbourhood from some greedy property developers. It can be a bit scary at times, with lots of booby traps, skeletons, and nail biting moments, but you will know best how easily scared your kids are. The movie does contain some bad language too, as well as a couple sexual references, but to be honest those totally went over my boys heads as they were too focused on the adventure.
Age Rating: PG
Running Time: 1 hour 49 minutes
The Parent Trap (1961)
And, finally, nothing screams summer more than a movie set at summer camp, and The Parent Trap is right up there with the best of them. For those unfamiliar with the plot (where have you been?), teenage identical twin girls separated after birth – each staying with one parent – meet by chance at a summer camp. They decide to switch places and scheme to reunite their parents. But their father's engagement to another woman threatens to throw a spanner in the works. Cue lots of plotting, tricks, and slapstick moments kids will love. Personally, I think the 1961 version is far superior to the 1998 remake, though the story is actually based on the German classic children's book "Das Doppelte Lottchen", so for anyone who understand German I'd also recommend checking out the 1950 German B&W film adaptation (don't bother with the remakes) – it's a lot less slapstick, but a lot more heartwarming and closer to the book.
Age Rating: U (Universal)
Running Time: 2 hours 2 minutes
What are your favourite summer movies for kids and families? Let us know in the comments!