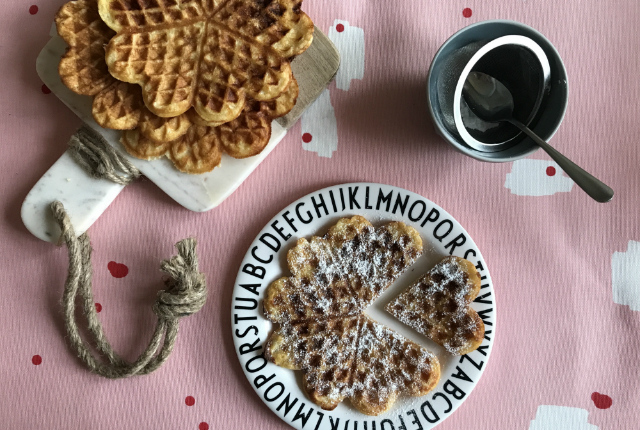 Crispy Vanilla Heart Waffles (GF)
Hands up if you like cosy afternoons in at this time of year, with a mug of hot tea and some fresh, home made waffles! If you own a waffle iron, chances are you already have a waffle recipe, but I still invite you to try this delicious recipe for crispy waffles, just like my mum always used to make them (thanks, mum!) We use our German 'heart' waffle iron to make these, which produces much thinner waffles than a Belgian waffle iron, but you experiment with this batter on any kind of waffle iron. This recipe makes about a dozen waffles, but they never last long when my boys are around.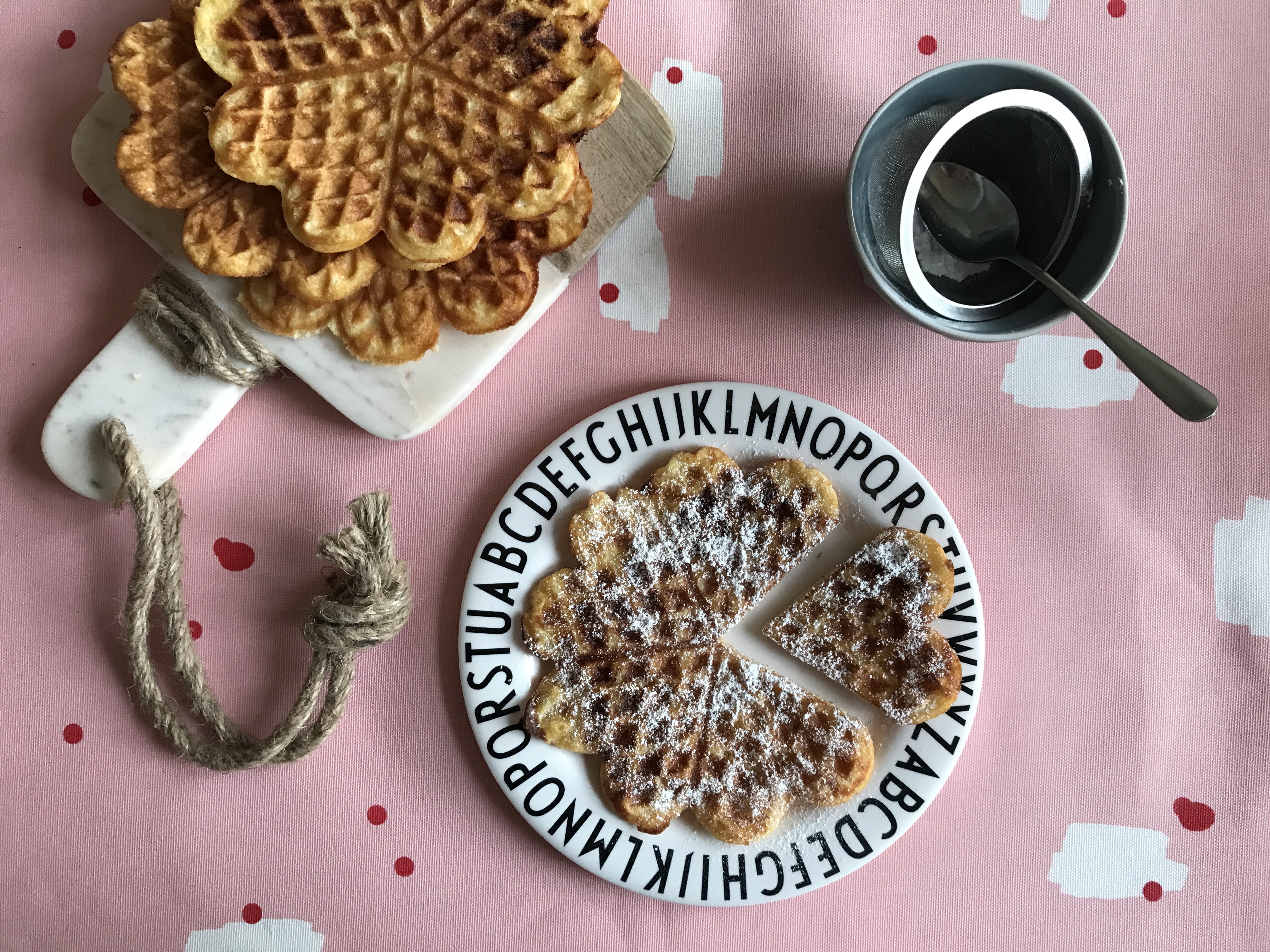 Ingredients
(makes about 12 waffles)
250g (gluten free) flour
1 teaspoon (gluten free) baking powder
50g caster sugar
a pinch of salt
4 eggs
125g unsalted butter, softened
250ml milk
1 teaspoon vanilla essence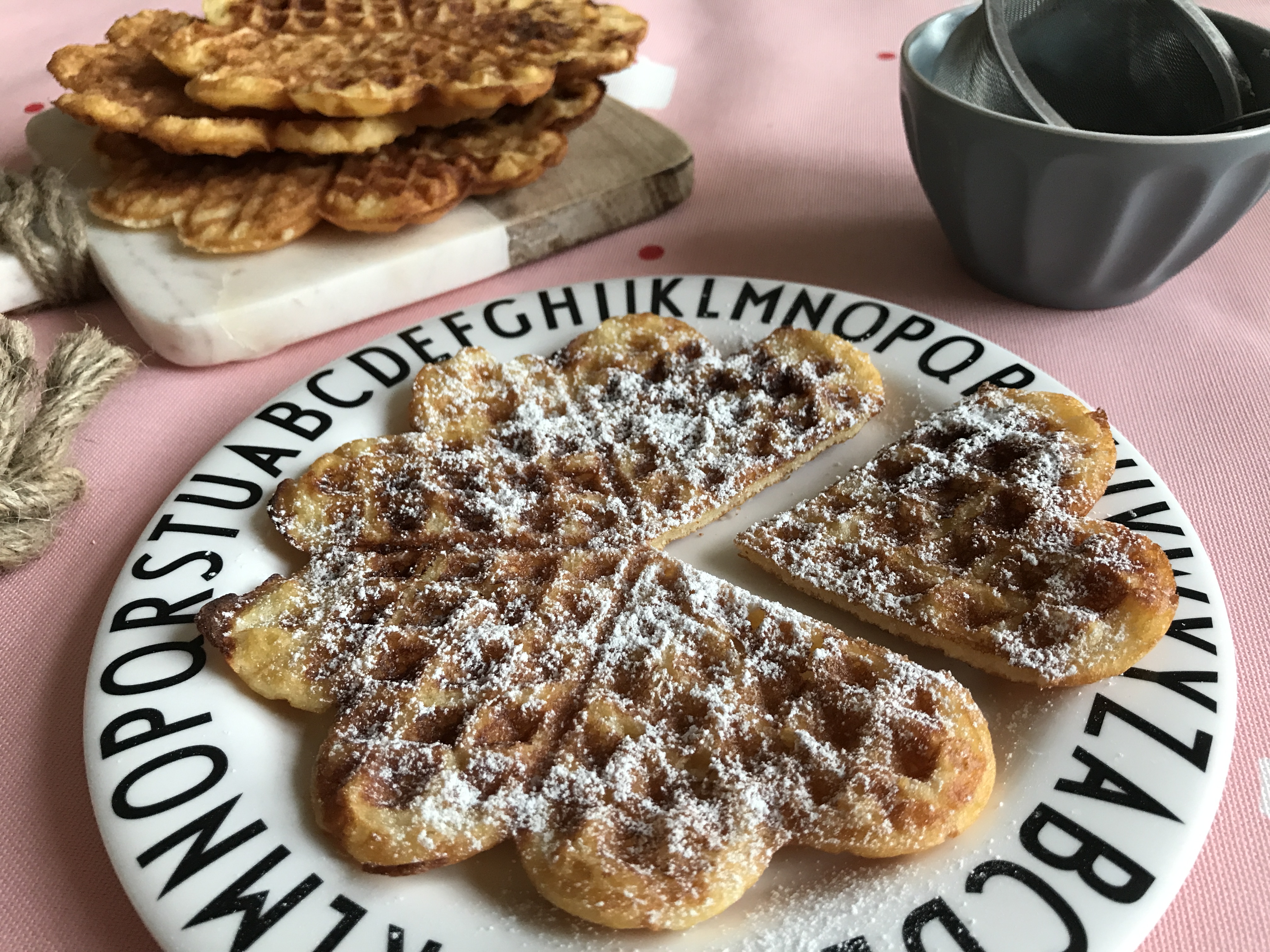 Directions
Sift together the flour and baking powder, and stir in the caster sugar and the pinch of salt.
In another bowl, beat together the eggs and butter until creamy, then mix in the milk and vanilla essence.
Add the wet ingredients to the dry ingredients, and mix together well until you have a smooth batter.
Heat your waffle iron according to the instructions, then add approx. one ladle of batter per waffle (you will know best how much batter to use in your iron).
Personally, I find these waffles taste best with just a dusting of icing sugar, but you can also load them up with cream and/or fruit (whipped cream + hot cherries is a favourite topping in Germany), or my boys love them slathered in chocolate spread. Of course.