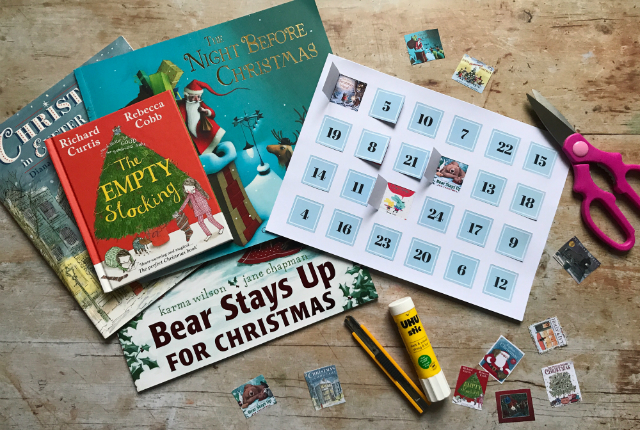 How to Create a Book Advent Calendar
To finish off this week's focus on Advent Calendars, I have another slightly different idea for you, that will especially appeal to all book lovers – how to create a Book Advent Calendar! Instead of getting chocolates or toys every day, in an Advent Book Calendar there's a new book to read each day during December. Since sourcing 24 books can get expensive very quickly, I have 5 tips for you on how to create your calendar without breaking the bank. And I also share three different ways to put your calendar together, from wrapping all the books individually, to an alternative idea for those who like a bit of crafting! Just click play on the video below for all my tips and the craft tutorial:
If you need some inspiration on books to include in your calendar, check out my previous post on our Top 50 Christmas Picture Books! And here's the link to download the calendar template:
And if you do end up using the Activity Advent Calendar Cards and enjoy them, and would like to support me with a small donation on Ko-fi to help keep this blog running, it would be much appreciated. Just hit the support button. Thank you x
Whatever you decide to do this year, I hope you all have a great Advent! And don't forget, I'll be sharing further videos during December with more detailed reviews of some of our favourite Christmas picture books, including ones nominated by you! You can follow me on Twitter and Instagram to make sure you don't miss anything.
Pin For Later