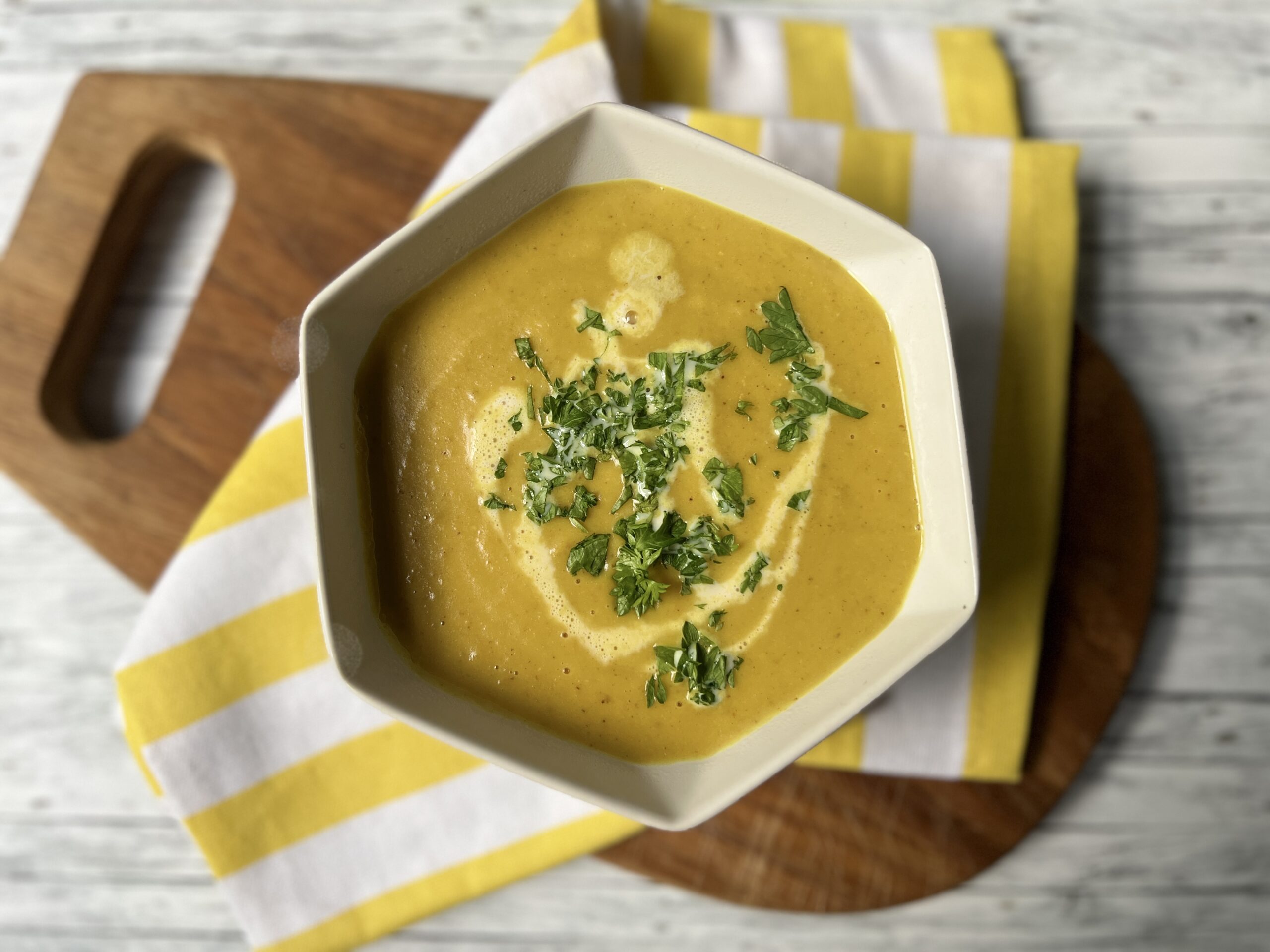 Turmeric Cauliflower & Red Lentil Soup
Although it looks like we may be getting a second summer (probably jinxed it now by saying that), I feel ready for Autumn, and it's showing because I've been ramping up my soup making. Today, I've got a creamy cauliflower and red lentil soup to share with you. The turmeric in the soup doesn't just give it a warming yellow colour, it's anti inflammatory properties are also great for your gut.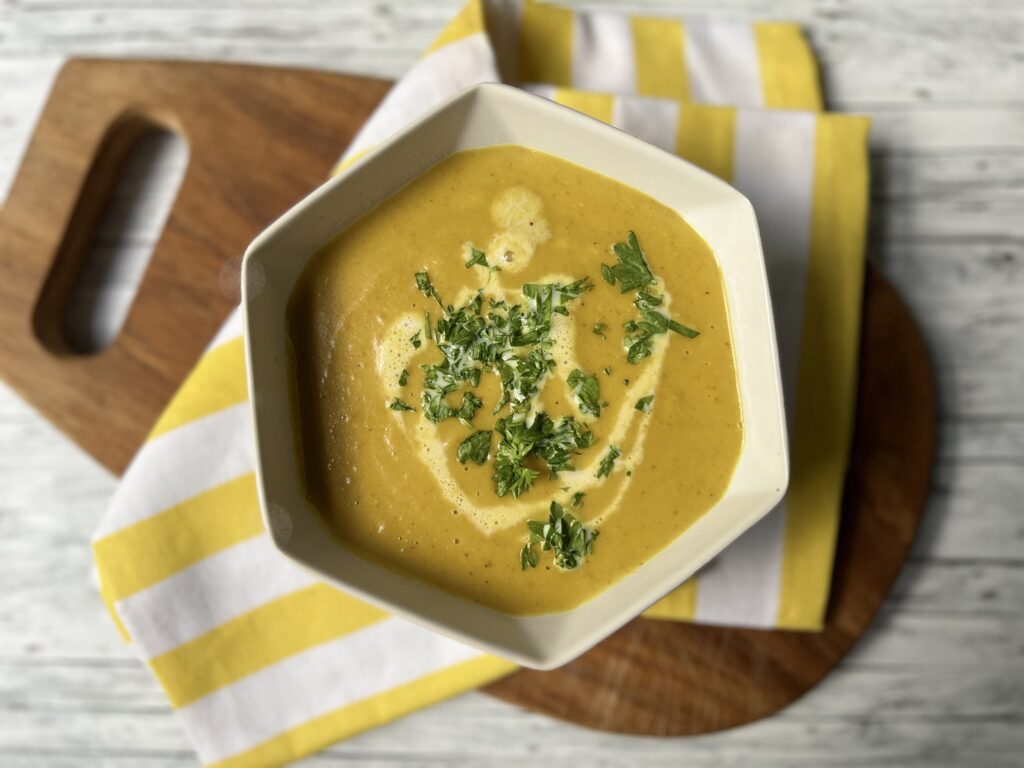 Ingredients
1 large head of cauliflower
2 shallots
4 cloves of garlic
2 Tbsp olive oil
1.5 tsp turmeric
1 tsp ground cumin
1/2 tsp salt
1/2 cup red lentils
750ml vegetable bouillon (or water + bouillon powder)
500ml oat milk (or another plant milk of your choice)
Salt & pepper
Fresh parsley & chilli flakes to garnish
Directions
Preheat your oven to 200 C (or 180 C for a fan oven).
Cut the florets of the cauliflower and roughly chop them. Peel and roughly chop the shallots.
Toss both the cauliflower and shallots in a mixing bowl with the olive oil, turmeric, cumin and salt.
Transfer to a baking tin and roast for 30 minutes, turning everything half way through.
Once roasted, transfer the vegetables to a large saucepan, add the lentils and bouillon, and stir to combine.
Bring the mixture to boil, then turn down the heat and simmer for 15-20 minutes until the lentils are cooked.
Remove from the heat, add the milk, and blend with a stick blender until smooth (or if you have an actual blender, transfer in batches to blend, but check the instructions – some blenders require the liquid to cool down first so the blender bowl doesn't crack!)
Season with salt & pepper, then warm the finished soup through again.
Serve with chopped fresh parsley, and a scattering of chilli flakes, as per your preferences.