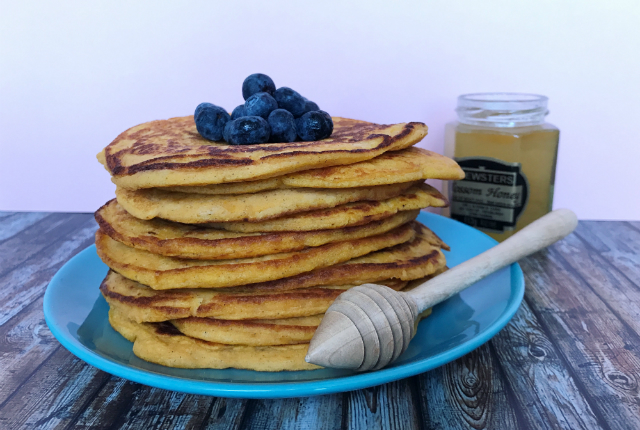 Sweet Potato Pancakes
Just one more sleep until Pancake Day! It's a day we look forward to every year – not that we need an excuse to eat pancakes, haha. And despite the association many have, of pancakes being a sweet indulgence, it's easy to make pancakes that use healthy ingredients without compromising on taste. These yummy sweet potato pancakes don't use any sugar or sweeteners at all! You can drizzle some maple sirup or honey on top if you like, but my boys just gobbled them up as is. They are very nice served with some berries too, we had ours with blueberries.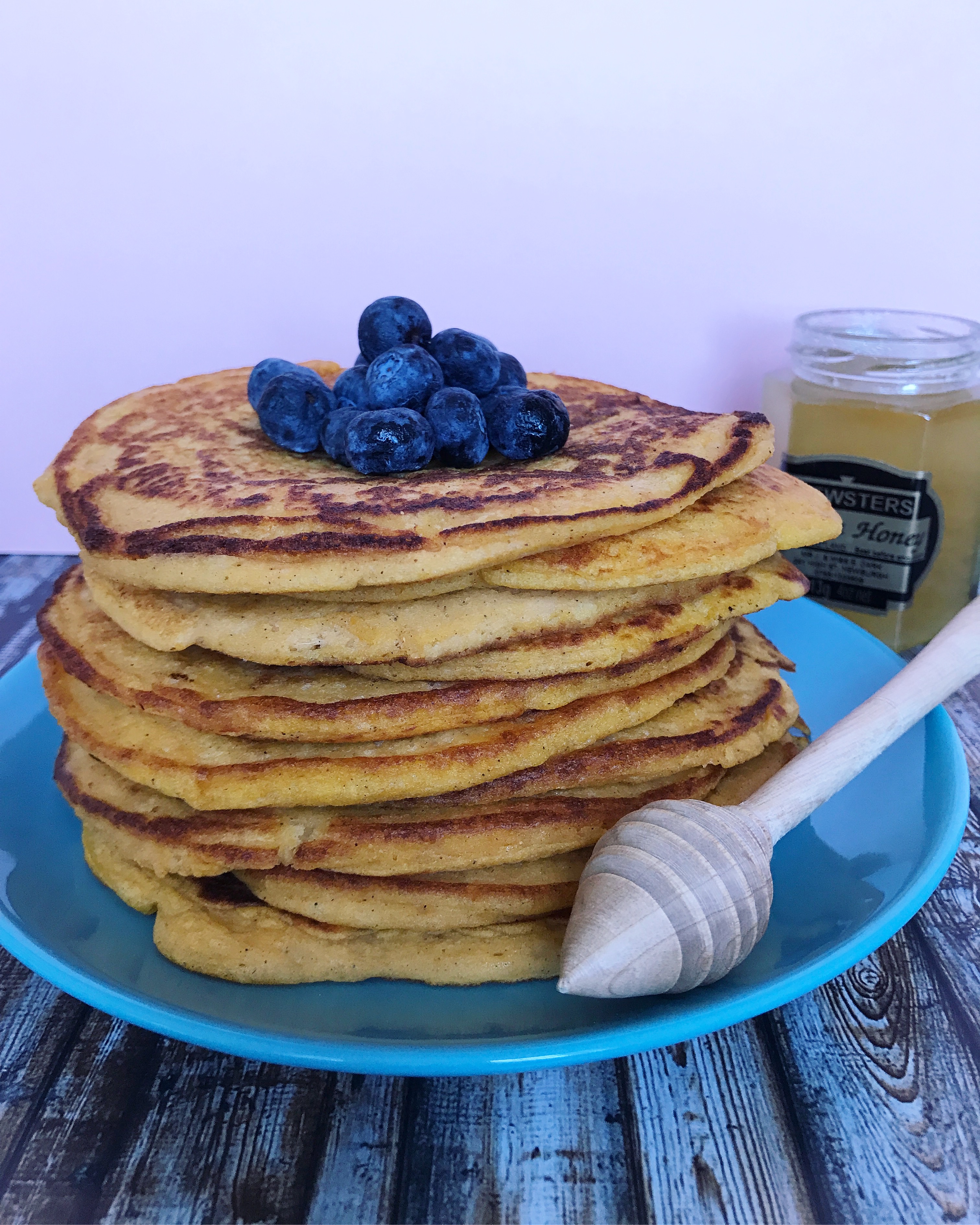 Ingredients (makes 12)
600g sweet potato, peeled and cubed
4 eggs, size M
400ml milk (you can use almond milk if avoiding dairy)
1 tsp ground cinnamon
350g gluten free self-raising flour mix (you can use regular flour instead if you like)
coconut oil or vegetable oil for frying
Directions
Cook the peeled and cubed sweet potatoes in a pan of boiling water until tender. You should be able to easily squash them with a fork. Depending on the size of the cubes, this should take about 10-15 minutes. Drain and set aside to cool. You can do this step in advance, to save time in making the actual pancakes, e.g. if I want to make them for breakfast I will cook the sweet potatoes the night before and stick them in the fridge.
Mash the sweet potatoes, then combine them with the eggs, milk and cinnamon, and puree everything (I used a hand held stick blender, but you could also use a food processor) until smooth.
Sift in the flour, and mix through with a fork until you have a smooth batter.
Heat a teaspoon of oil in a pan over a medium heat, and pour in a ladle full of the batter. It's fairly thick, so I spread it out a little with the back of a tablespoon.
When the surface starts to set, flip it over and cook on the other side until both sides are golden. It should only take a couple minutes each side.
Repeat, adding more oil as necessary, until you have used up all the batter. I used a pan with a base of aprox. 14cm diameter, which made 12 pancakes. I find smaller pancakes easier to flip, especially when using gluten free flour as everything is more fragile. You can of course use a bigger pan if you like, just keep in mind this will give you fewer pancakes.
Serve with a drizzle of maple sirup or honey, and some berries or fruit. I think they would also taste great with bacon. Or just gobble them up plain, like my boys did!
What's your favourite way to eat pancakes? Let me know in the comments below! And for more yummy pancake recipes, check out our other pancake posts!
Pin For Later