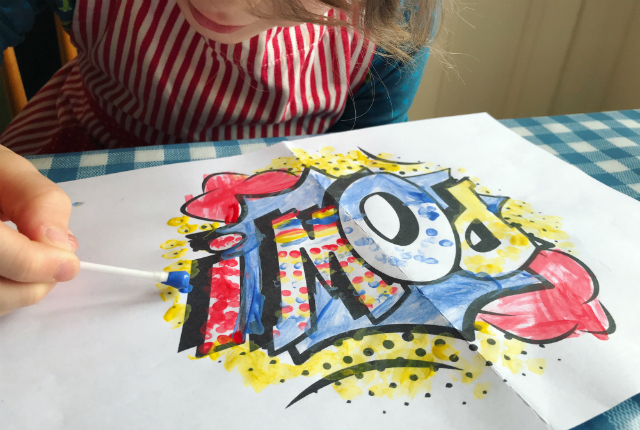 Review: Squidgydoodle Superhero Craft Box [AD]
It's half term, and the weather has put some of our plans on hold. Faced with entertaining three kids between the age of 3 and 7 (my niece is visiting for half term), the invitation to review a craft box from Squidydoodle came at just the right time!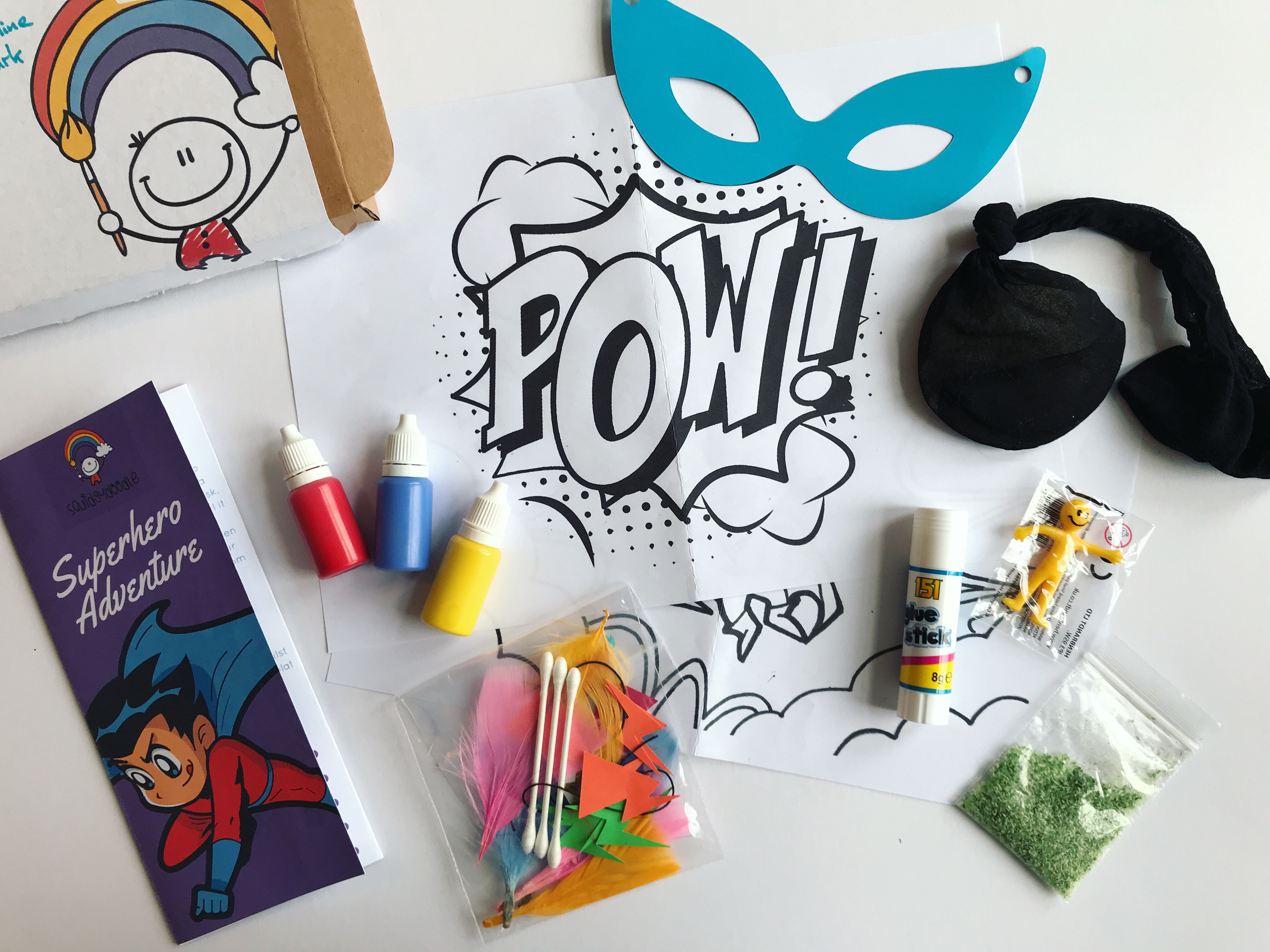 The theme of the box was SUPERHEROES, which went down a treat! The box contained materials for 4 craft and sensory activities, and we did all of the activities in one go, which I think is a first for all the various art and craft boxes we have tested out or subscribed to over the years. Usually we space activities out over a couple of days, to make the most of them, but the kids were just so keen to do them!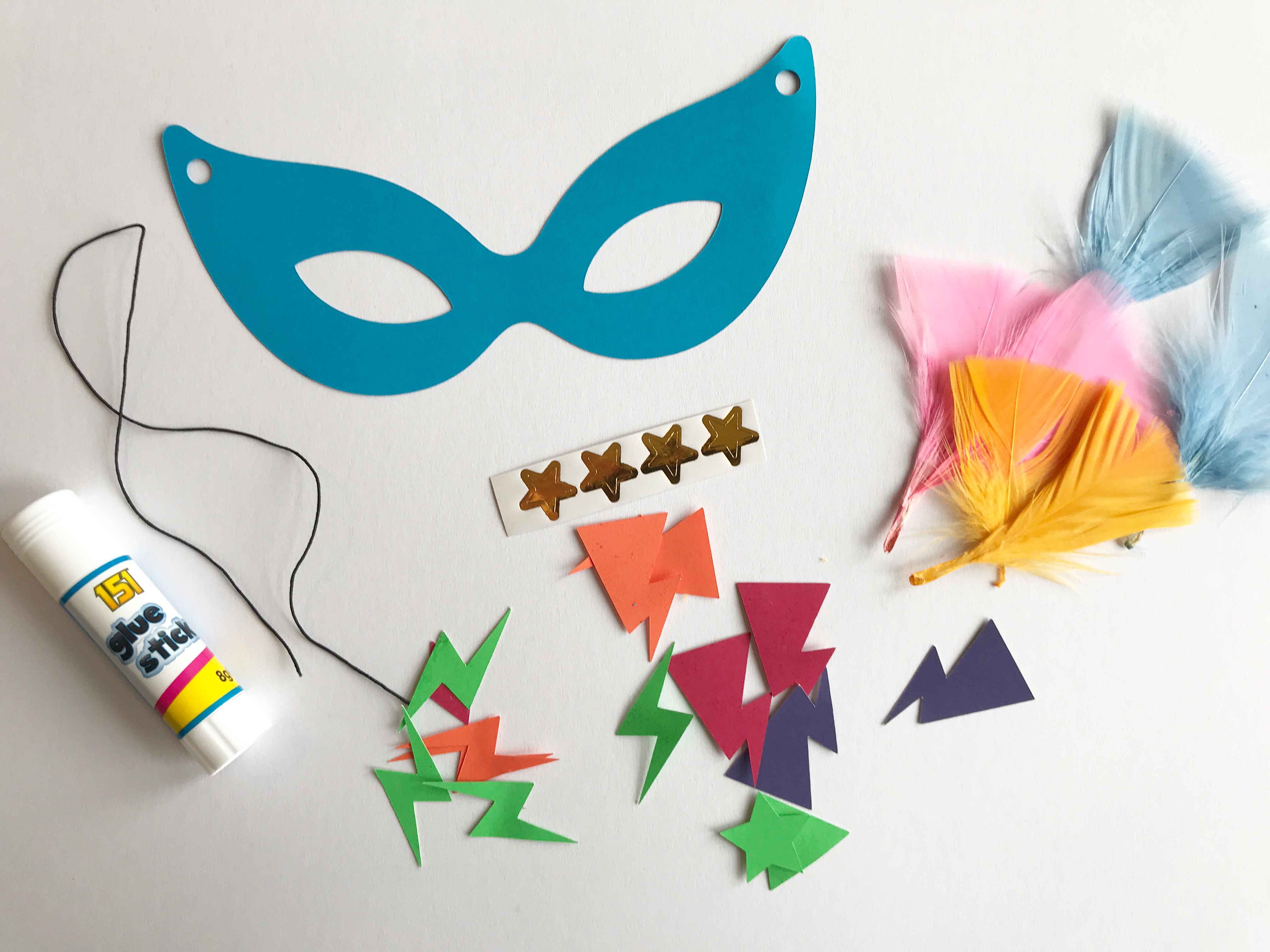 We started with the superhero mask making activity. The box included one blank mask, some stickers, feathers, and paper shapes to decorate it with, as well as a glue stick and some elastic. Since I had three kids to entertain, I used the blank mask as a template to cut out two more from some spare card we had in the house, and threw in some spare elastic from my sewing supplies. The included decorations were plenty for all three masks. The kids later spent the rest of the day running around as superheroes, and raiding the dressing up box to complete their costumes.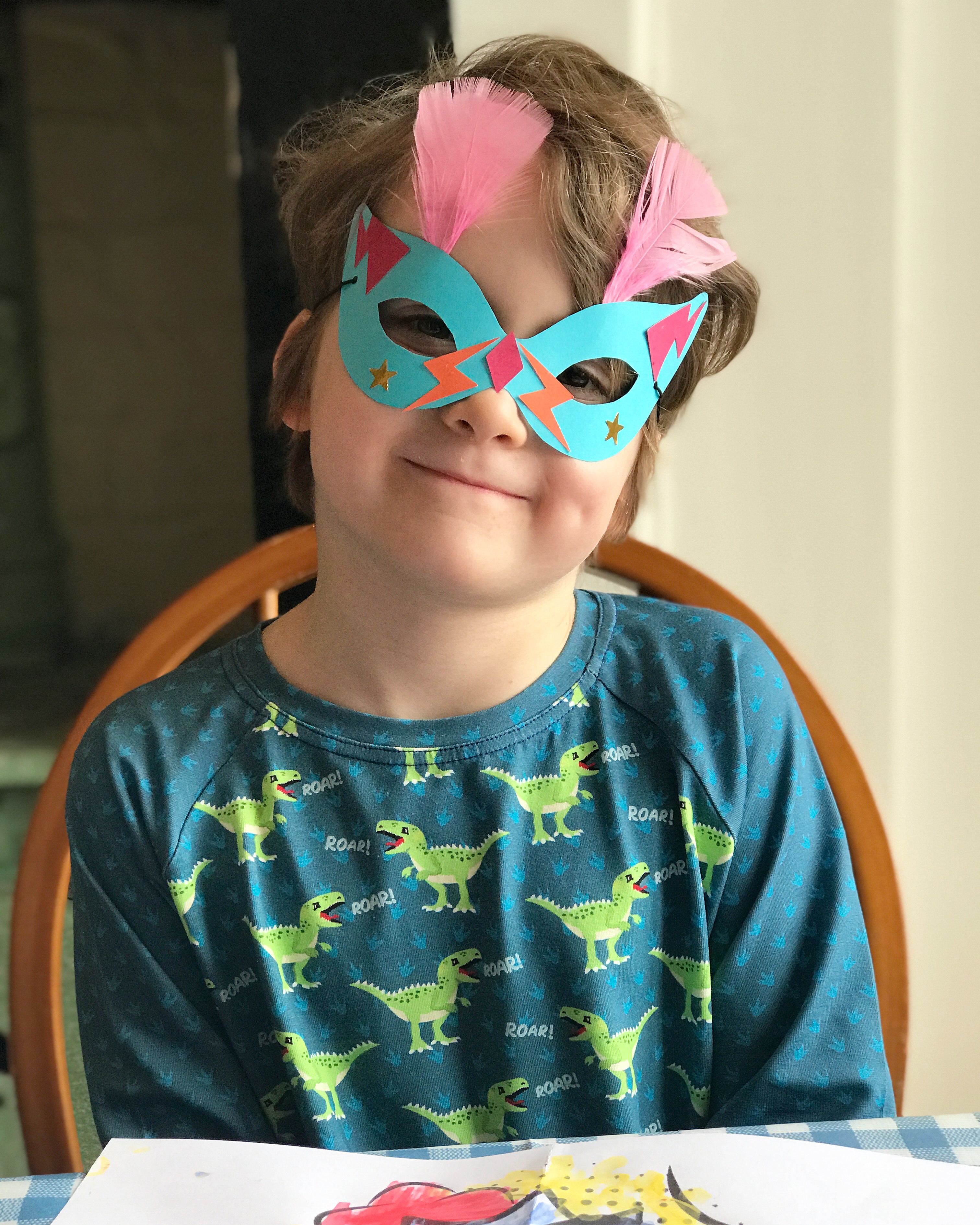 Next, we tried our hand at some cotton bud Pointillism painting. My 3 year old wasn't really interested in this and wandered off, but the two older kids (my 7 year old, and my 6 year old niece) got really in to it. I think there was maybe a little competitiveness going on, to see whose picture would turn out the best!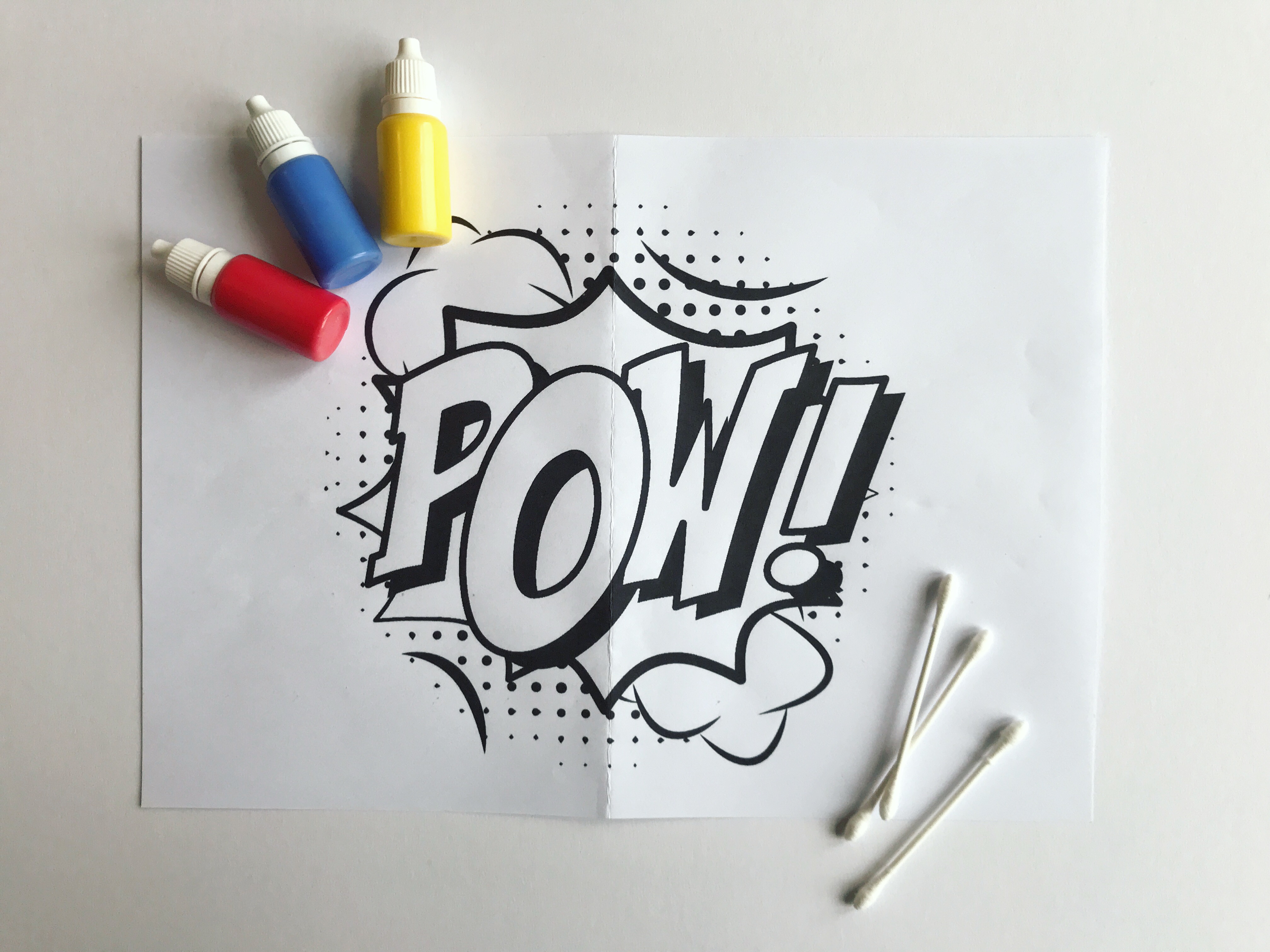 Included in the box were some paints, cotton buds, and a POW! colouring-in sheet. I quickly sketched out a second POW on a blank sheet of paper, so that they both had something to work with, and some spare cotton buds from the bathroom meant they didn't have to fight over them. My niece thought that 'Auntie Jenni' should do one too, so I joined in and made a POW as well – I actually found it quite relaxing!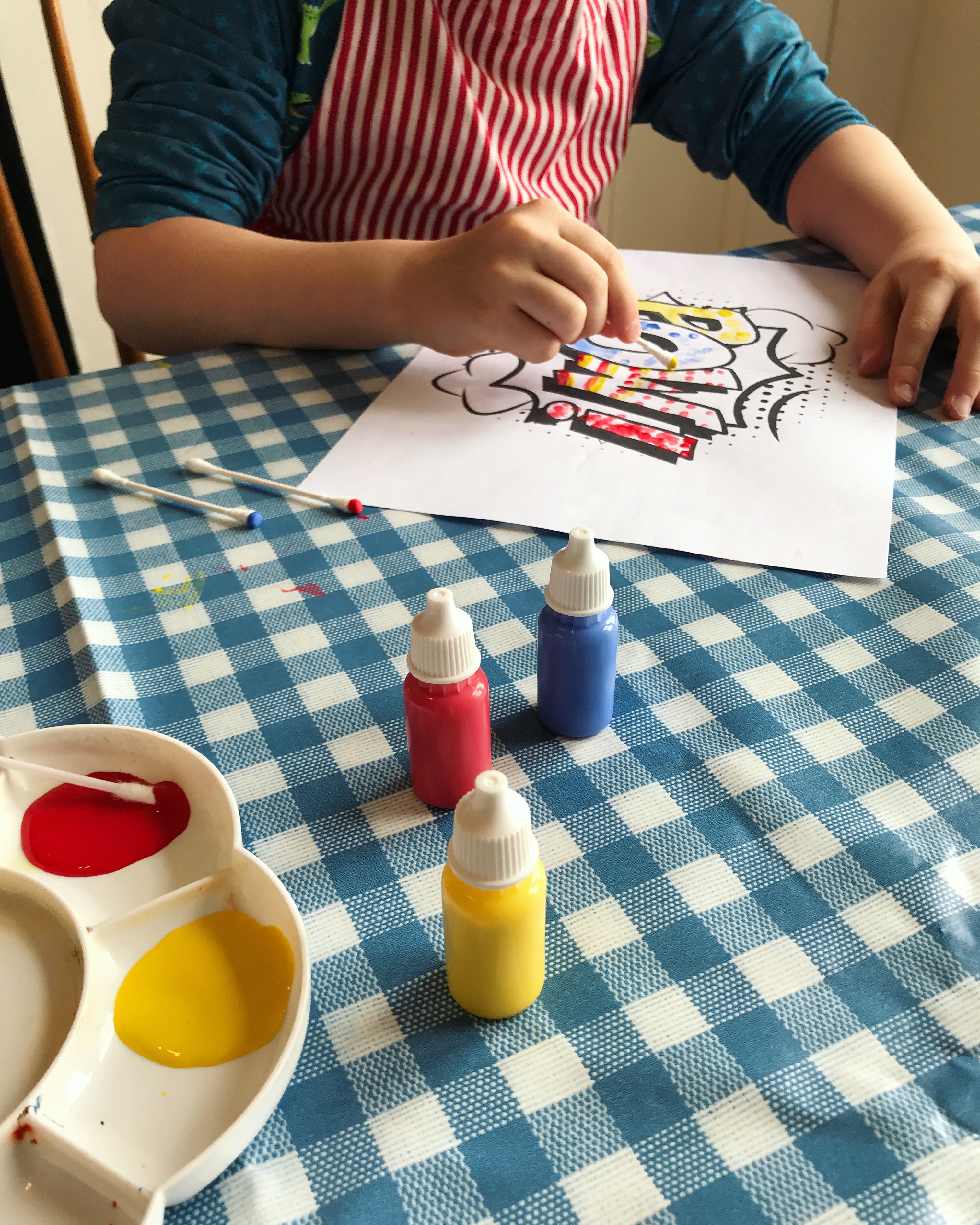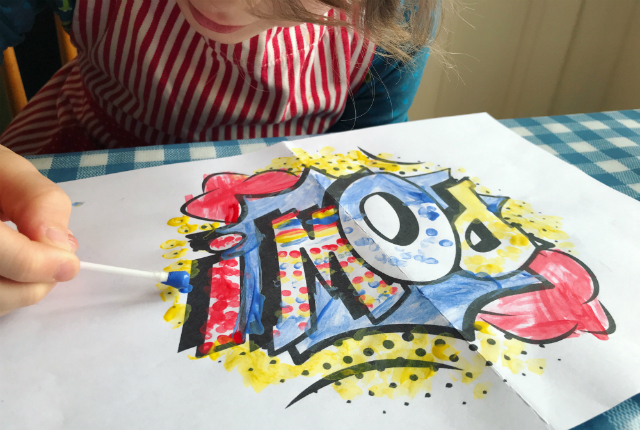 I think the activity my 7 year old had been most excited about from the start, was the 'Slime Attack', so that's what we moved on to next. To set up the activity, we had to mix the slime mix with 1 cup of water, then cook it in the microwave for around 6 minutes. Since it was then super hot, we left it to cool whilst we did the final activity.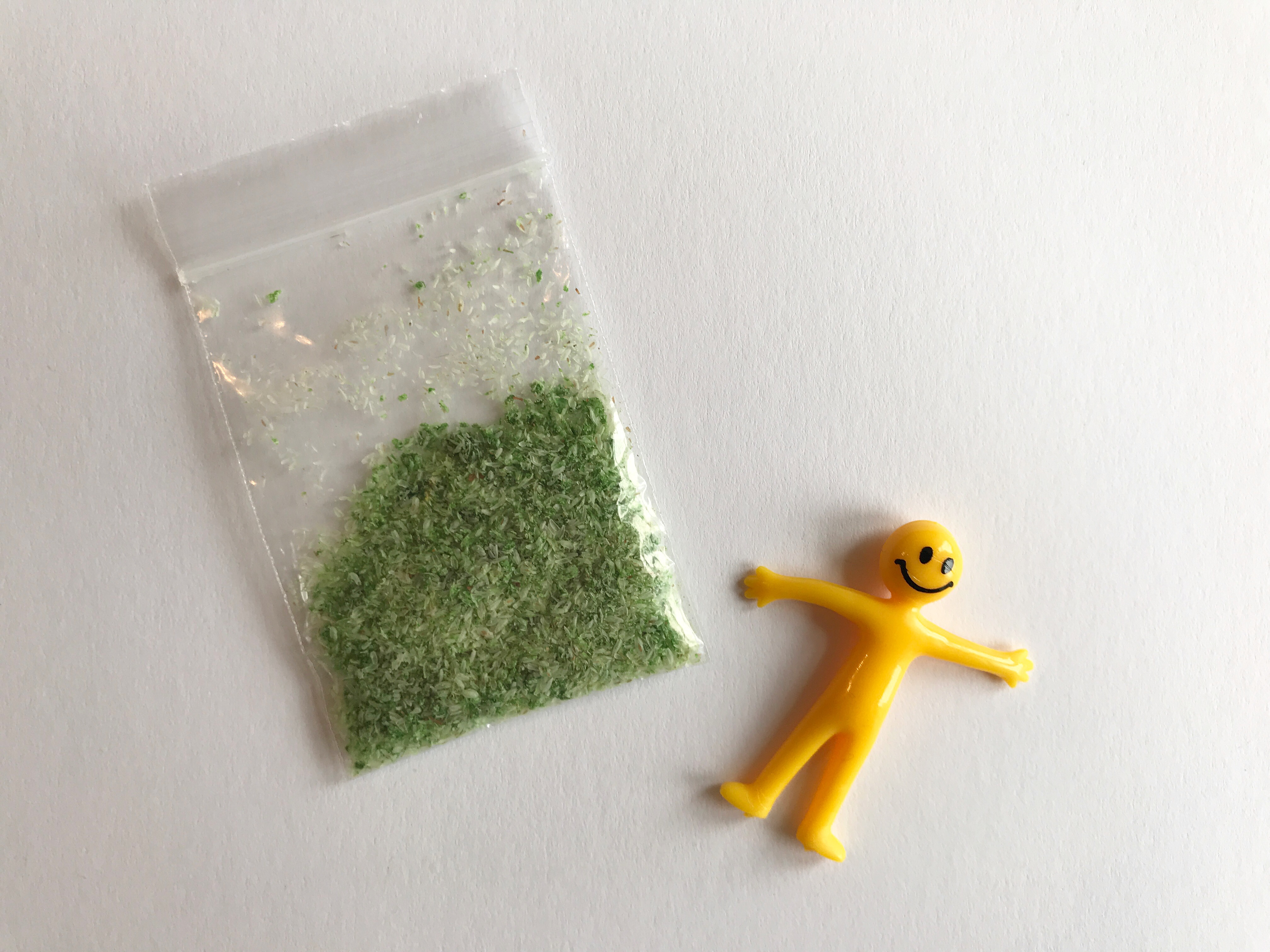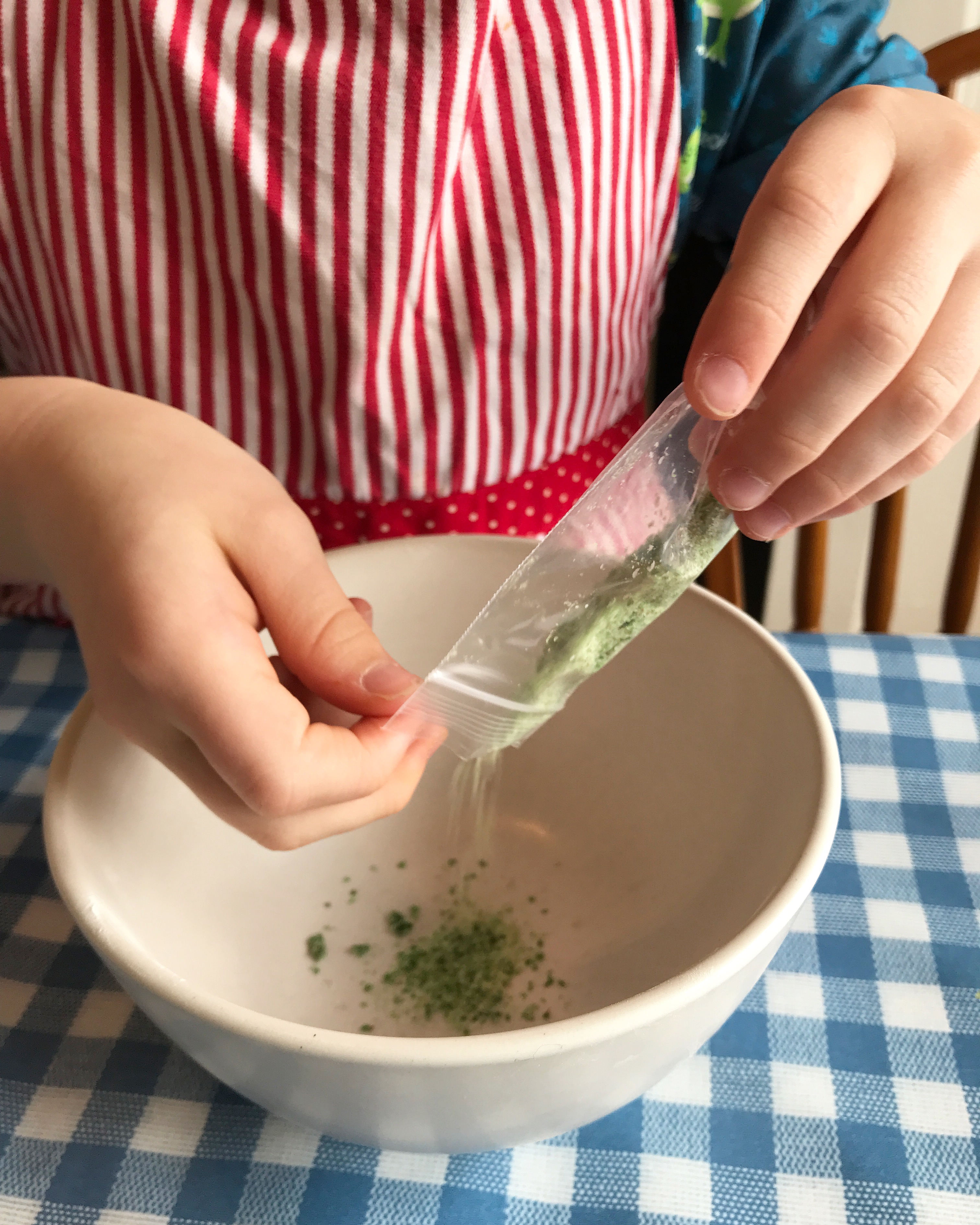 The final activity was called 'Bash the Baddie', and included a leg of some nylon tights, filled with rice, the paint from the Pointillism activity (see above), and a picture of a baddie. I have to admit, I was a bit anxious about doing this activity in a small rental apartment kitchen, as it basically involved dipping the rice-filled tights in paint and swinging it at the baddie in the picture to 'splat' him with paint.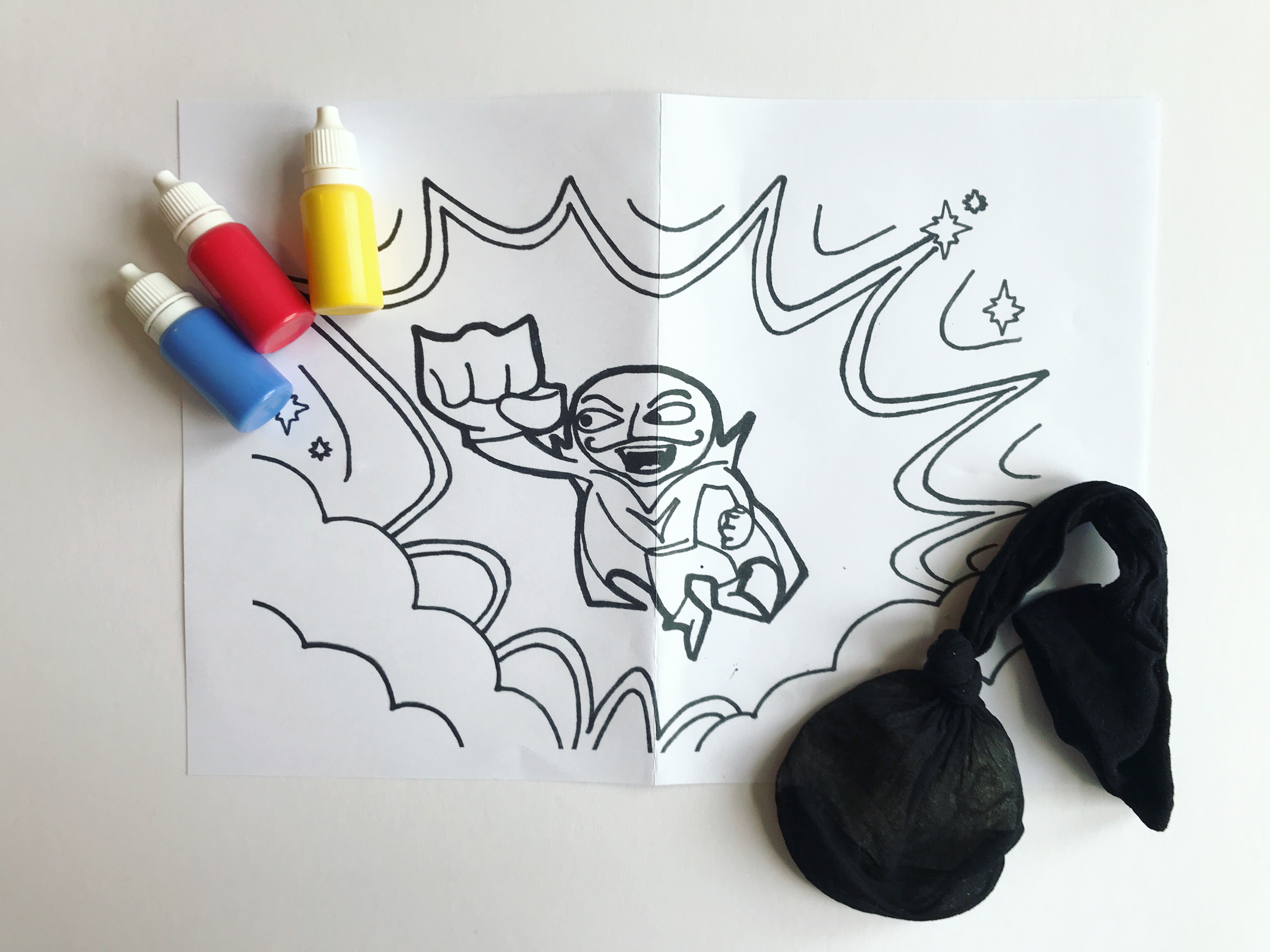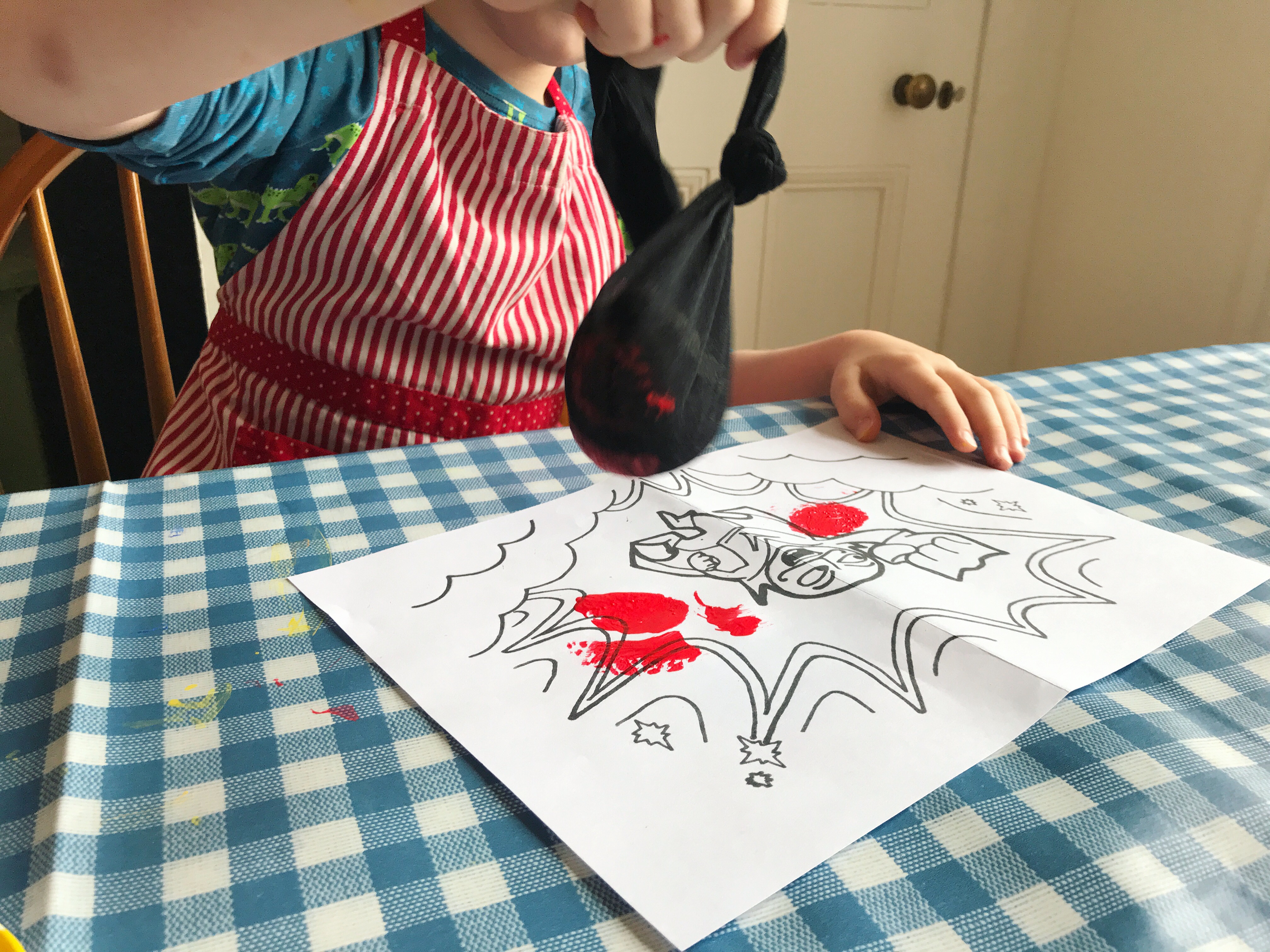 However, after an agreement not to swing the tights too wildly, the paint splatting went ahead and the kitchen came away unscathed. Unlike the baddie! The kids took it in turn to bash him, then drew their own baddies and bashed those some more. And when my 3 year old heard there was some paint slinging to be done, he was back in the kitchen like a flash to join in!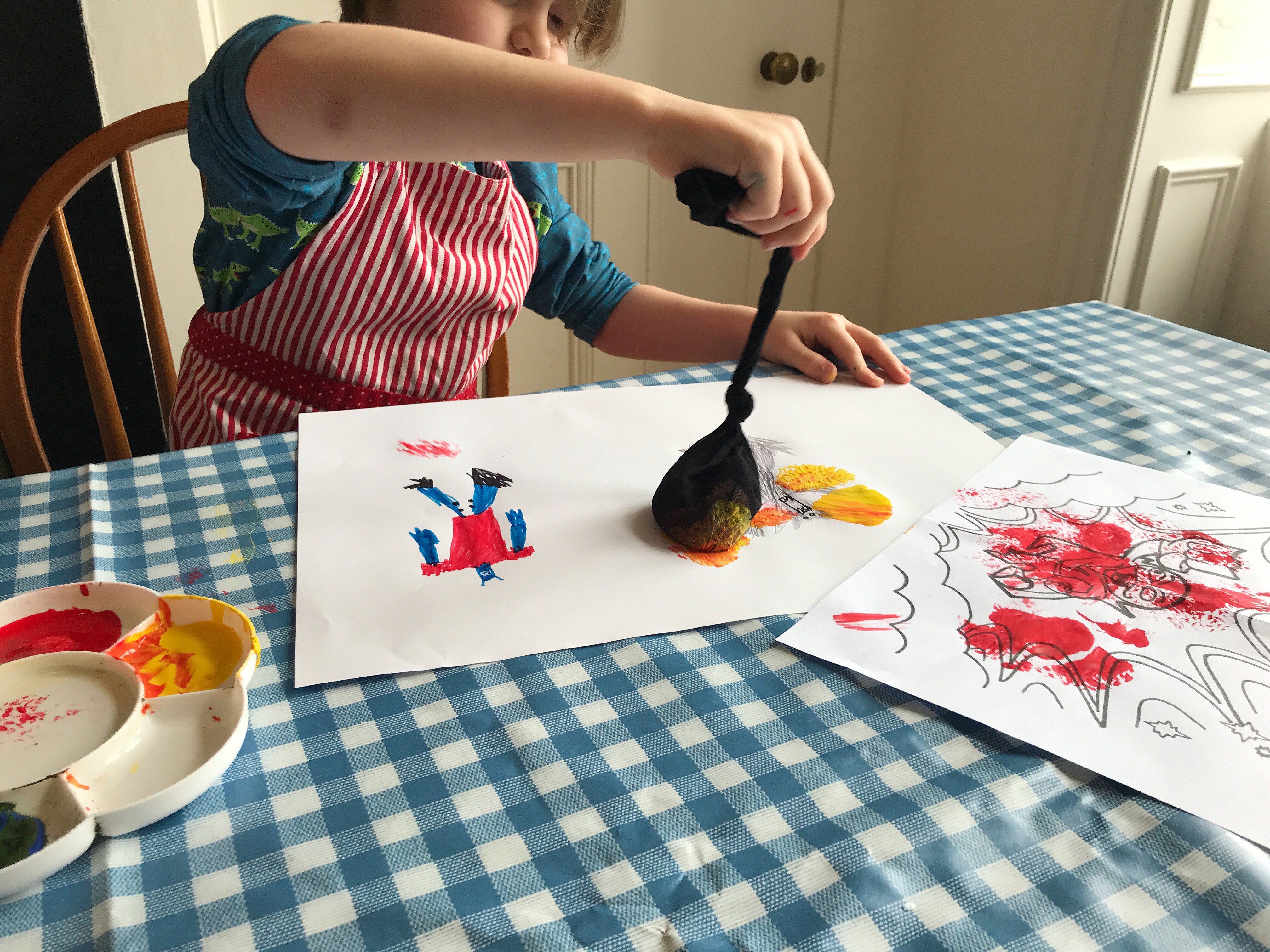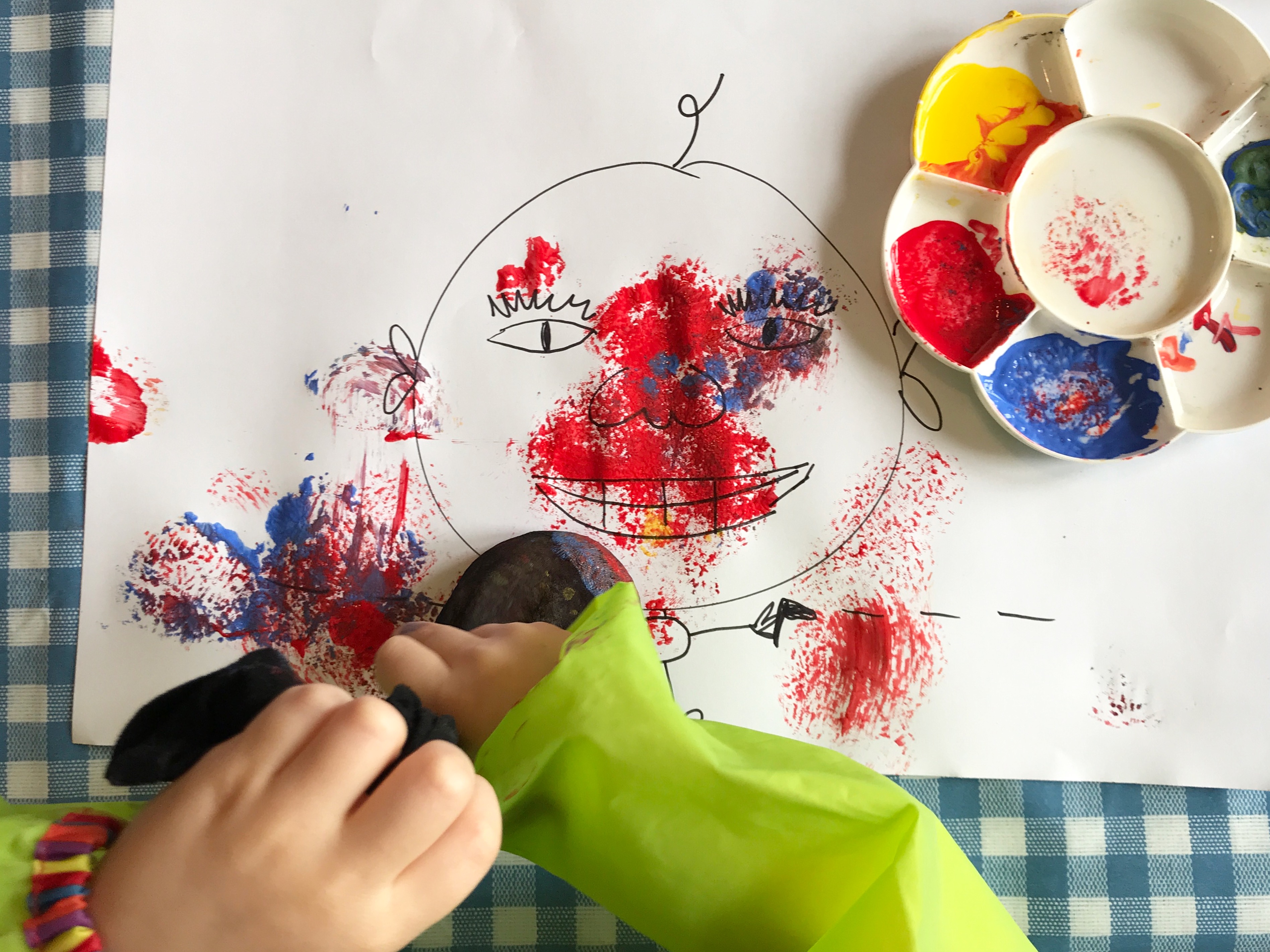 Finally, our bowl of slime had cooled down while we were baddie bashing, so it as time to throw our unsuspecting stretchy person in – only to then save him from the slime attack! My 7 year old said this was definitely his favourite activity of the lot!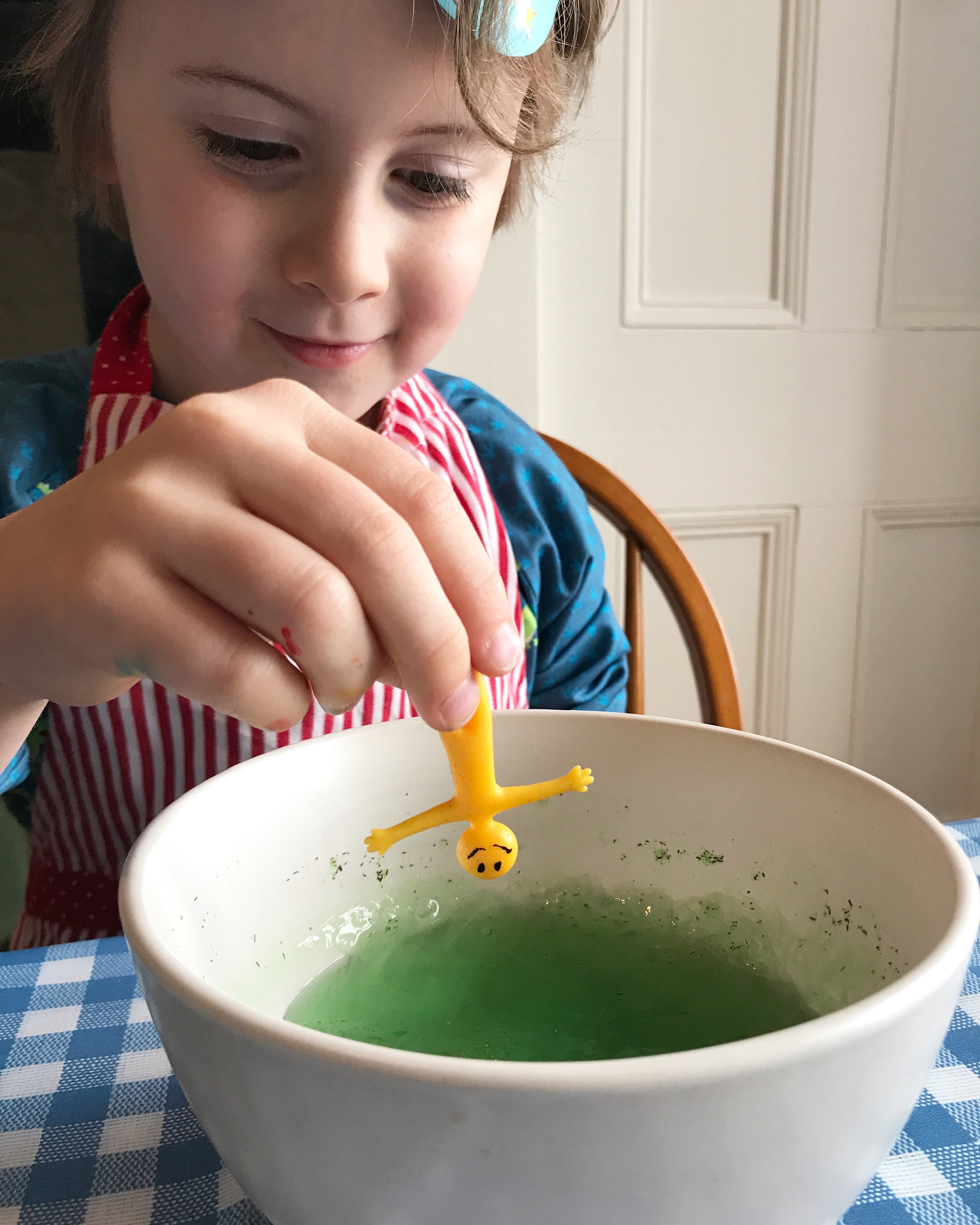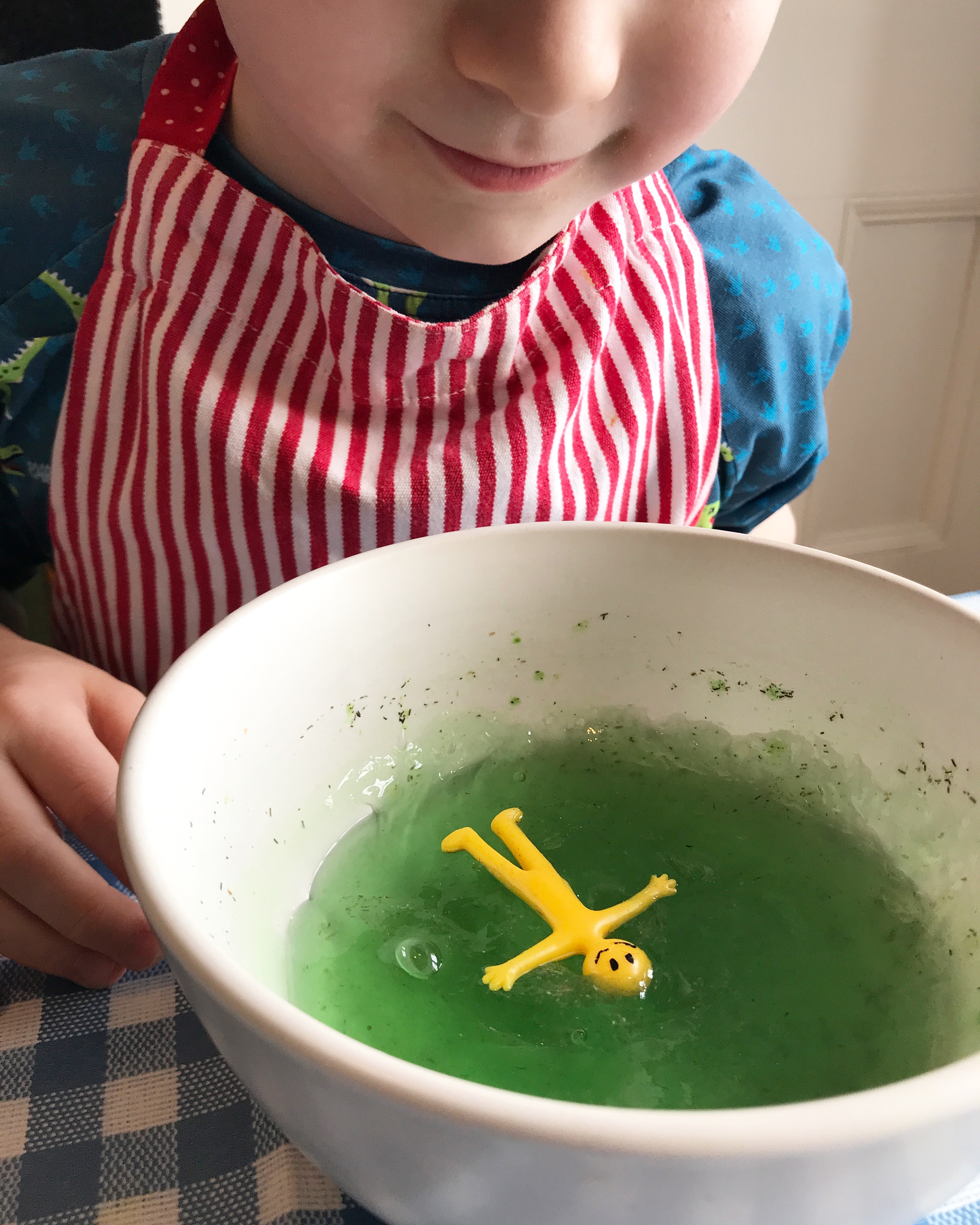 The Squidgydoodle craft boxes come in various different themes, including Unicorns & Rainbows, a Holiday Fun themed box, a Hallowe'en one and a Winter one, as well as the Superheroes. It's not a subscription box, meaning you can order any of the boxes at any time, and you also know exactly what you are getting. The price is £12 per box, and includes free UK delivery. Everything you need to do the activities is included, but as you can see above, it's also easy to adapt if you have more than one child participating. We definitely enjoyed our Squidgydoodle box. It provided us with a whole morning of superhero fun, and was a success all round!
Disclosure: We were provided with a free Squidgydoodle Superheros Craft Box in exchange for an honest review. All images, words and opinions are our own.