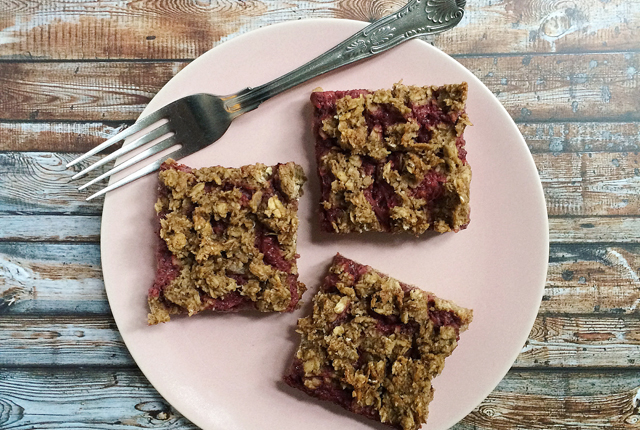 Strawberry Oat Bars (GF)
Rain, rain, go away, come again another day. It's been raining all week, so I had to do some baking to cheer us all up. These strawberry oat bars are quick and easy, simple to make with store cupboard (and freezer) staples, and refined sugar free too. Although they are not super sweet, the kids love them!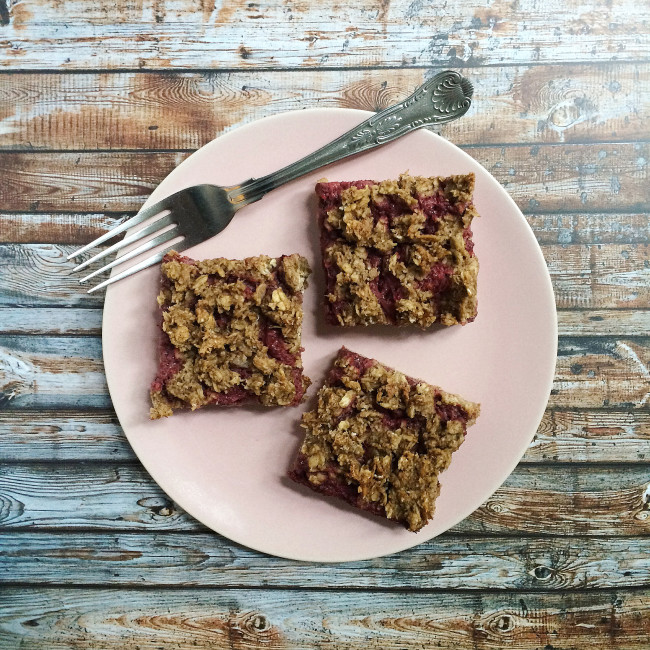 Ingredients (makes 12):
2 ripe bananas
2 cups gluten free oats
2 Tbsp vegetable oil, e.g. rapeseed or sunflower
2 Tbsp maple syrup
2 tsp ground cinnamon
1/2 tsp salt
2 cups frozen strawberries (defrosted)
2 Tbsp ground linseed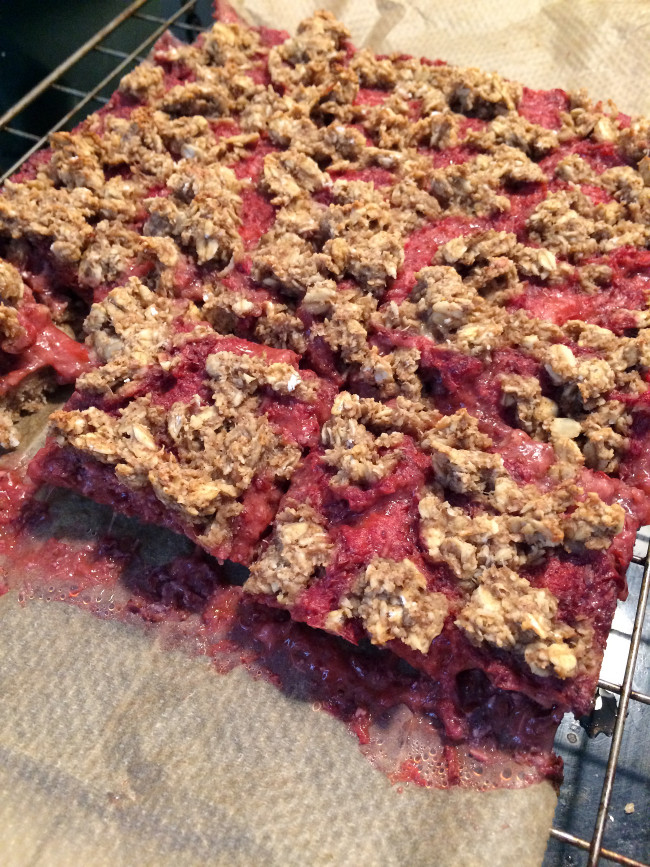 Directions:
Preheat your oven to 180 C.
Mash the thawed strawberries with a fork mix in the linseeds, then set aside.
Blitz half of the oats in to a fine flour. I just use a hand-held blender and a tall measuring jug for this.
Mash the bananas and mix with both kinds of oats, the oil, maple syrup, cinnamon and salt until well combined.
Line a 20 x 20cm baking tin with grease proof paper.
Add 2/3 of the oat mixture to the tin, using the back of the spoon to press it down evenly.
Pour the strawberry mix on top and spread evenly.
Finally, add the remaining oat mixture on top in little dollops.
Bake in the oven for 30 minutes – keep an eye on it, if the top starts to go too dark, cover it with some tinfoil.