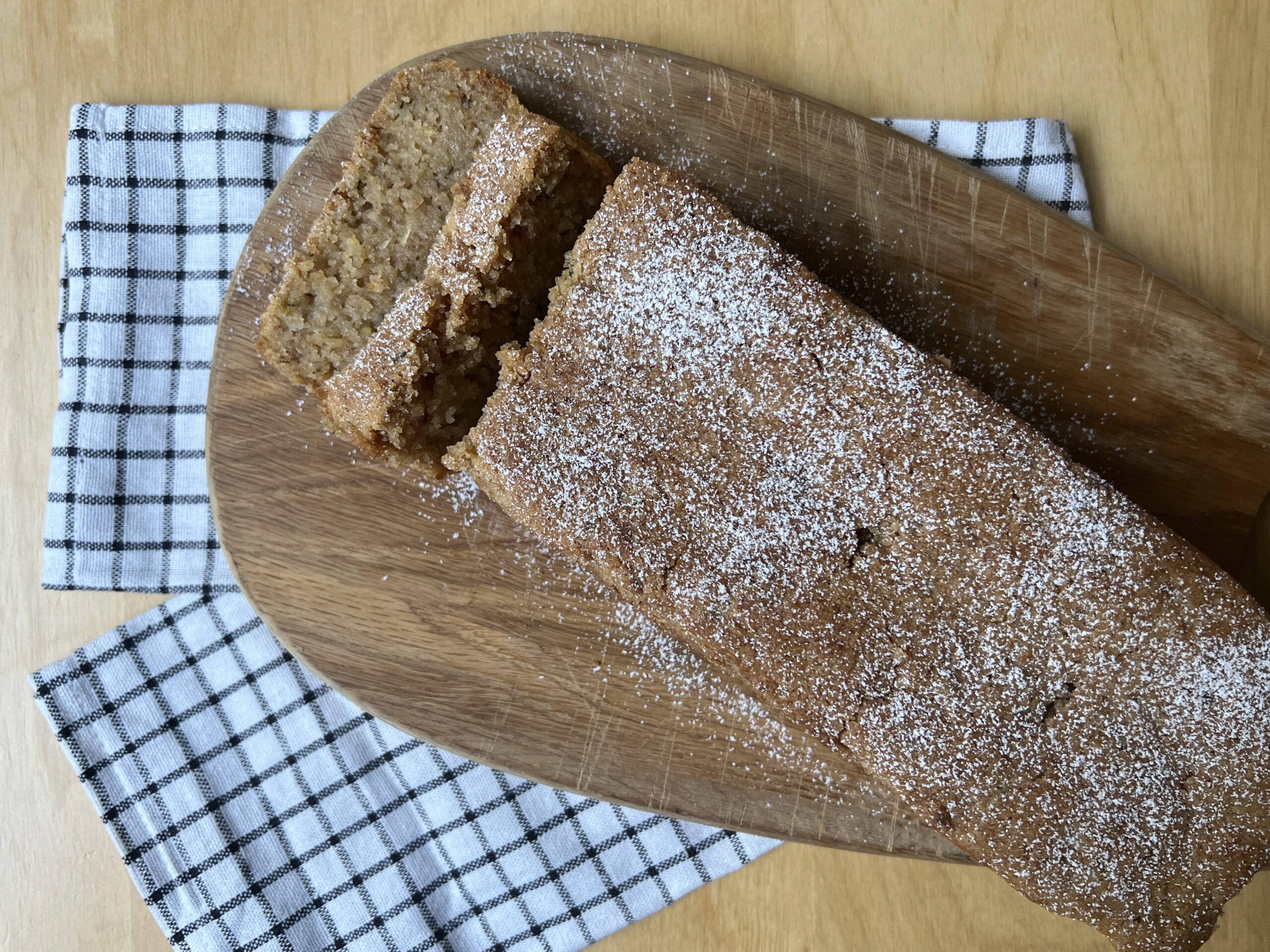 Spiced Courgette & Lemon Loaf Cake
What do you do when your neighbour shares her glut of courgettes from her allotment with you? Make it in to cake, of course! I already have a tried and tested chocolate courgette cake here on the blog, but I felt like something non-chocolatey so back to the kitchen to experiment I went. As always, what I've ended up with is a cross of various different recipes I found online, mixing them together, substituting ingredients for gluten free alternatives – and cutting down the sugar load by about half (why do most recipes have SO much sugar in them!) until on the third attempt I got it just right. We still ate the first two attempts, obviously…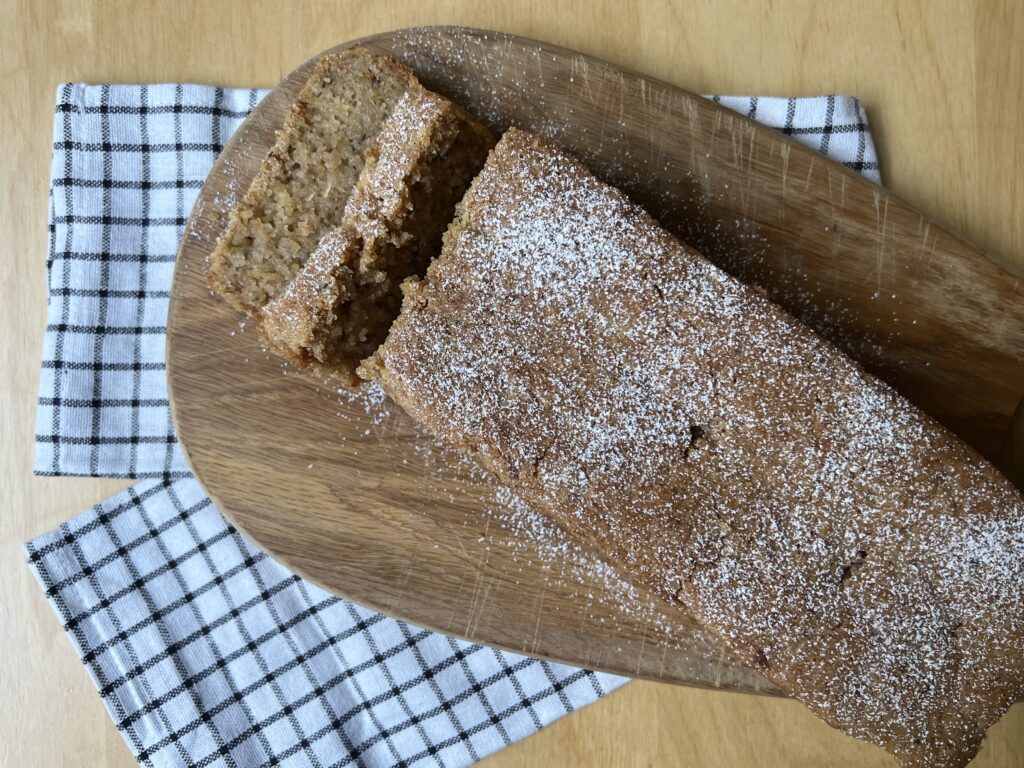 This cake can be made with regular or gluten free flour, and is made without nuts, eggs, or dairy. But you can use whatever milk or plant milk fits your dietary requirements. A lot of the gluten free baking I do contains ground almonds, which means the kids can't take any to school as it's a nut free environment, so this recipe is perfect as it's safe for school and also meant my nut-free colleagues could share some at work.
Ingredients
360g courgette
60ml lemon juice (1-2 lemons depending on size)
120ml vegetable oil
60ml milk or plant milk of your choice (I used oat milk)
100g light brown sugar
280g plain gluten free flour (I used Dove's Farm)
2 Tbsp shredded psyllium husks*
1 tsp gluten free baking powder
1/2 tsp bicarbonate of soda
1 tsp ground cinnamon
1/2 tsp ground ginger
1/4 teaspoon salt
* If you don't require your cake to be gluten free, you can use regular flour and baking powder, and leave out the psyllium husks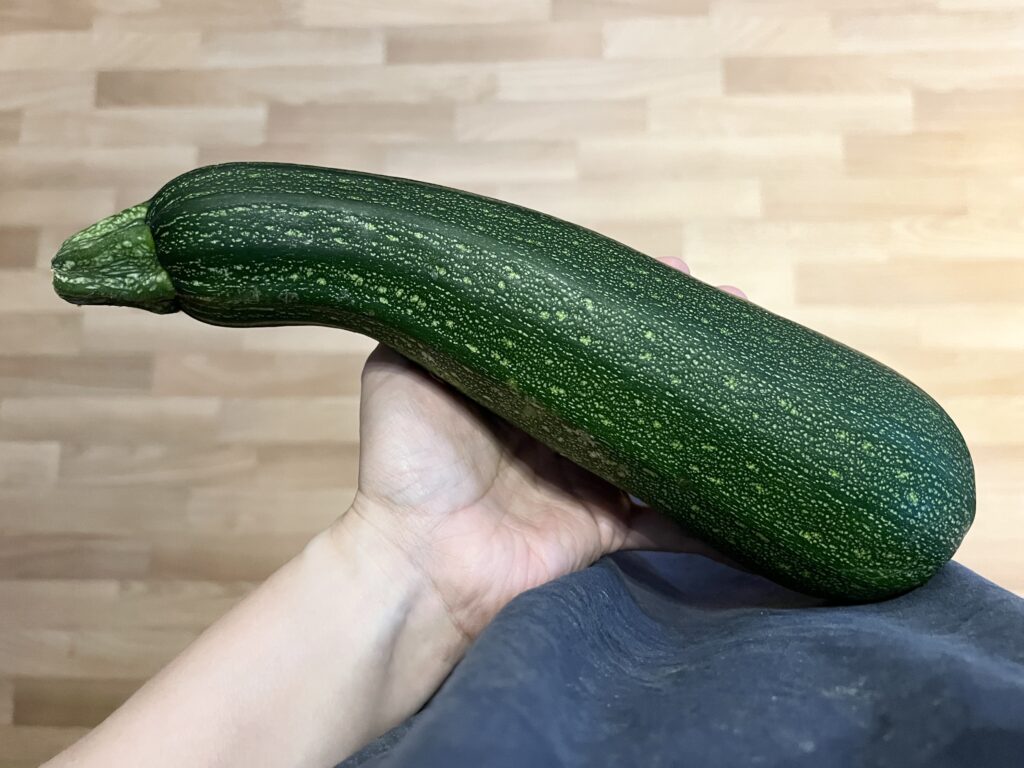 Directions
Prepping
Pre-heat your oven to 180 C (or 160 C for a fan oven).
Line a loaf cake tine with grease proof paper. Mine was 29xm x 10cm. A little smaller is okay, you cake will rise more, but I wouldn't go any bigger. Make sure there's some paper hanging over the side, so you can lift out the finished cake.
Making the Batter
Coarsely grate the courgette, skin on, onto a clean tea towel. Squeeze it out over the sink to drain our the excess moisture. You should be left with about 240g of courgette.
Mix the squeezed out courgette in a bowl, with the lemon juice, vegetable oil, milk and sugar. Whisk until well combined. You don't need an electric whisk for this, a hand whisk or even a fork will do.
Next, sift in the flour and add the baking powder, bicarbonate of soda, salt, spices and psyllium husks (if using). Stir until well combined and no lumps remain.
Pour the batter in to your prepped tin, spread it out so it's level, then give the tin a little shake from side to side to help the batter settle in to the corners.
Baking
Bake 60-70 minutes until a skewer inserted into the centre comes out clean, i.e. with no batter sticking to it.
Carefully lift out the cake and leave to cool on a board or rack (if you didn't leave any paper hanging over to lift it out by, you can leave it to cool in the tin – don't try prying it out the tin while it's still warm if you can't lift it out, as it may break).
The cake may still look a little wet in the centre, even after it's cooled down. This is normal for cake that's been made with oil. As long as there was no batter sticking to your skewer when you did the test, it should be fine.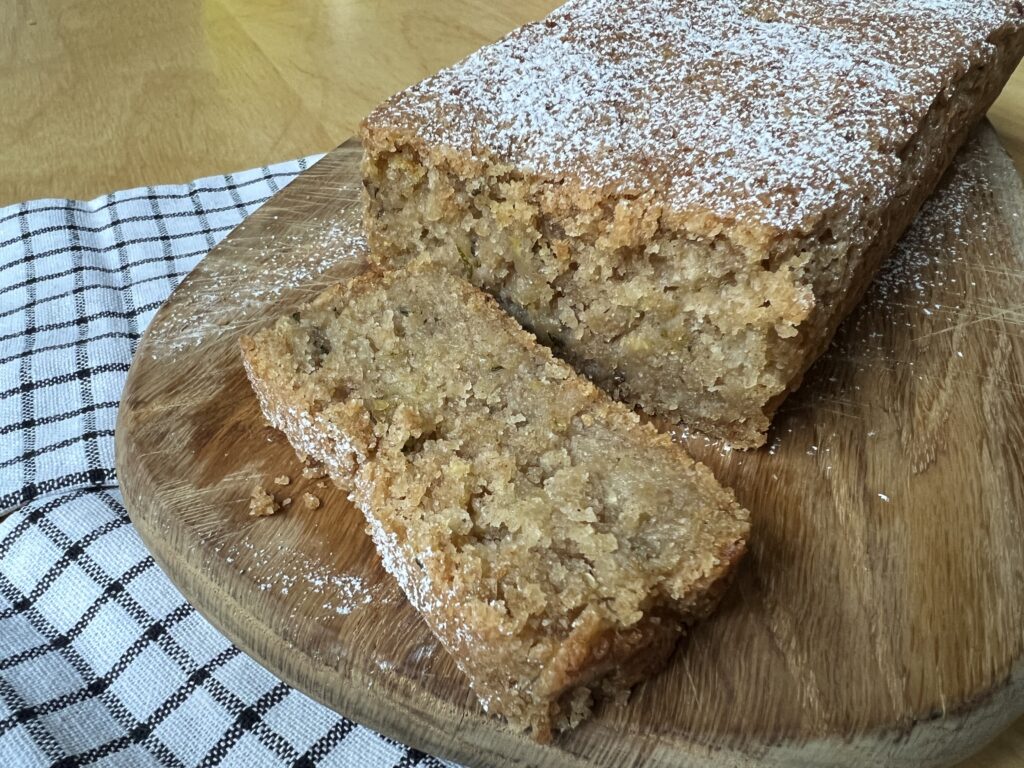 To serve, you can either leave the cake as is or dust it with some icing sugar, it's easier to transport that way or to give my kids a slice in their lunch box if there's no messing toppings. But if you are serving it for afternoon tea, you could drizzle it with some glaze – just sift some icing sugar in to a bowl and gradually stir in either some water or lemon juice until you have the right consistency for drizzling.
---
If you bake this recipe, we would love to see some pictures so please feel free to tag us on Twitter or Instagram. Or check out our archives for more 'free from' baking recipes.
And if anyone would like to support me with a small donation, which helps to keep this blog running, it would be much appreciated. Just hit the support button below. Thank you x