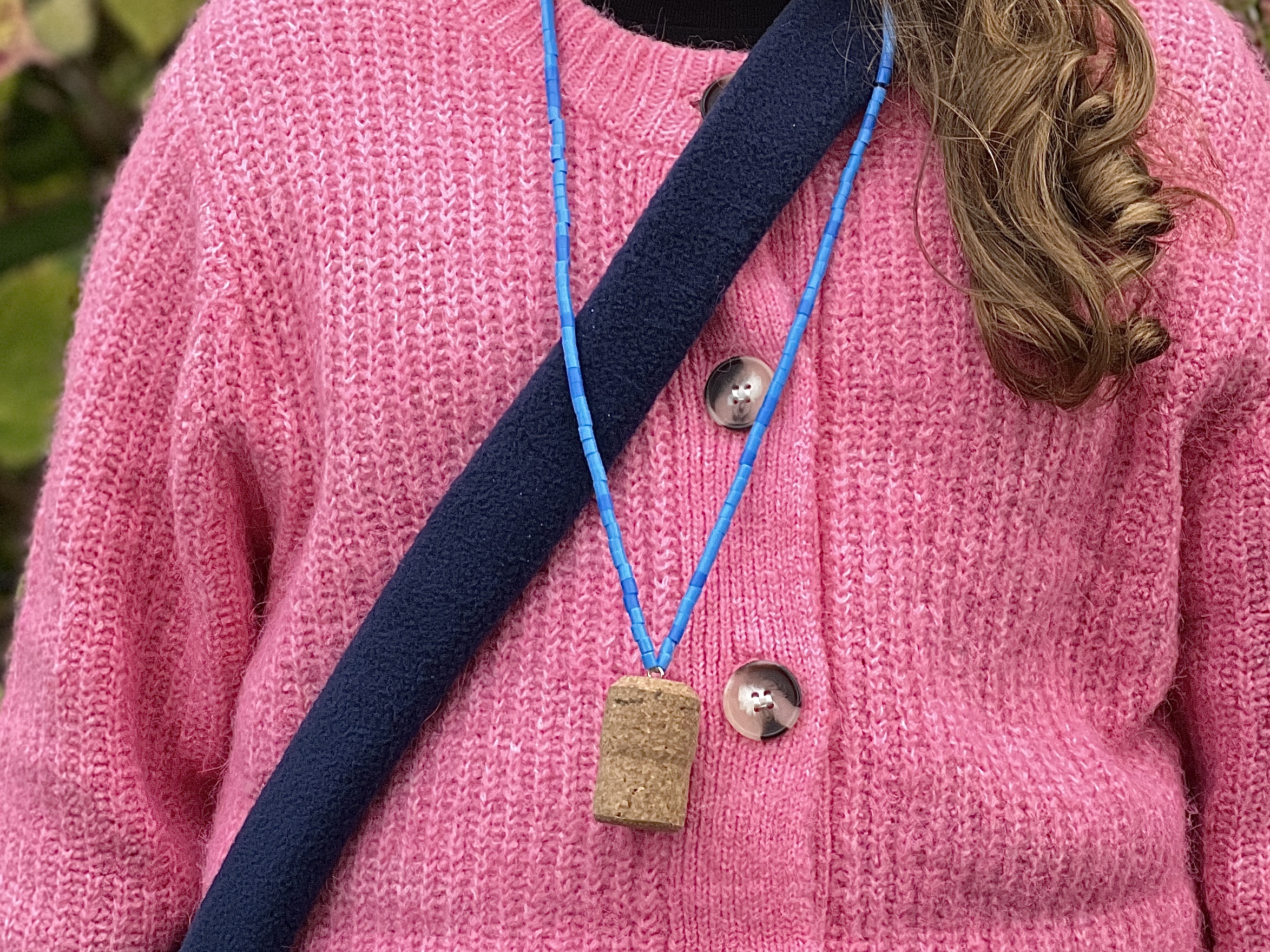 DIY Luna Lovegood Inspired Butterbeer Cork Necklace
My eldest boy is a huge Harry Potter fan and wants to dress up as Luna Lovegood for Halloween so we've been spending a good part of our October half term break putting together a costume. One of the things Luna is known for, is wearing a Butterbeer cork necklace, so we decided to make our own.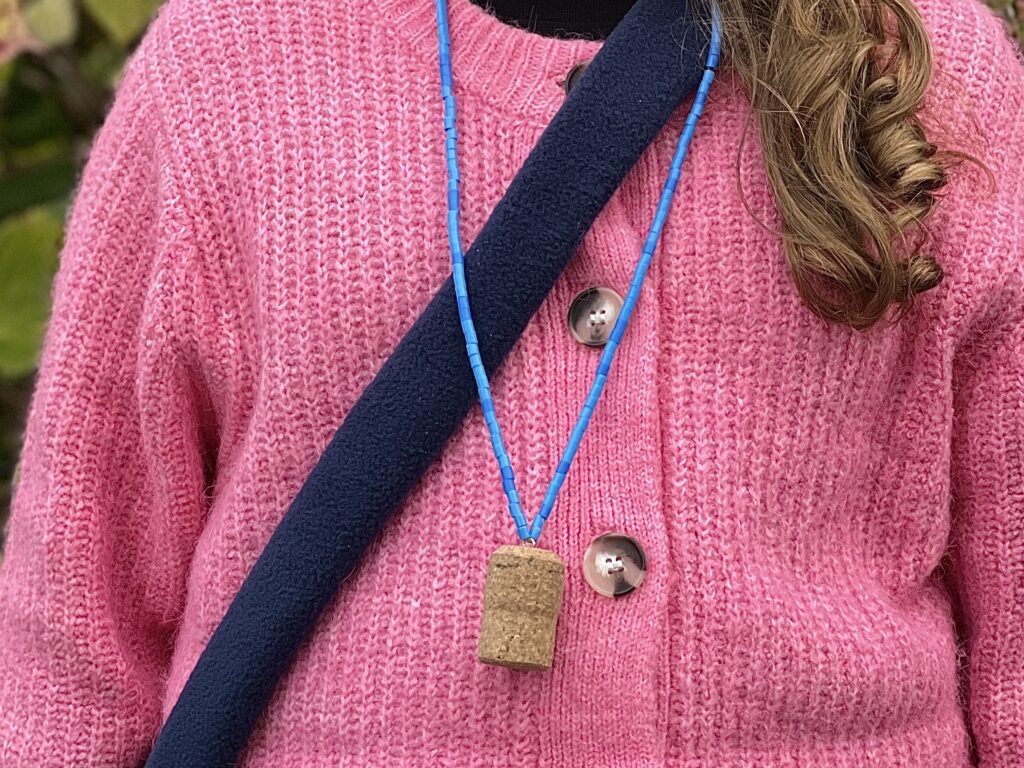 Luna is first introduced in Harry Potter and the order of the Phoenix, Chapter 10:
The girl gave off an aura of distinct dottiness. Perhaps it was the fact that she had stuck her wand behind her left ear for safekeeping, or that she had chosen to wear a necklace of Butterbeer corks, or that she was reading a magazine upside-down.
The description in the book, "a necklace of Butterbeer corks", implies that there were several corks, perhaps strung together, but in the movie adaptation she wears just one cork, hanging from a double row of blue beads, and my son decided that's what he wanted to go with. We simplified it a little though, to just one string of beads.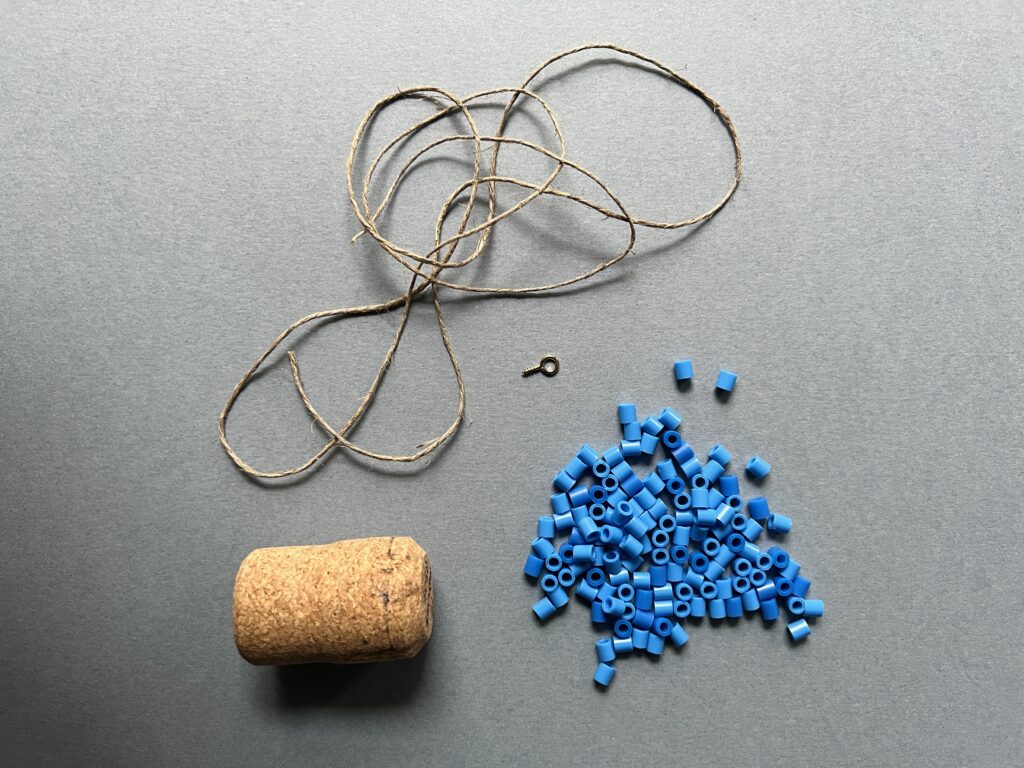 To make your own necklace, you will need:
a cork
a small screw eye pin
some twine
a pair of scissors
blue beads
some liquid glue
You can pick up screw eye pins in any craft store that sells jewellery making supplies, but they are also available to order online in multi packs for a couple of pounds. For the beads, we used blue Hama ironing beads as we literally have hundreds of Hama beads, but you can use any kind of small blue bead that will thread on to your twine.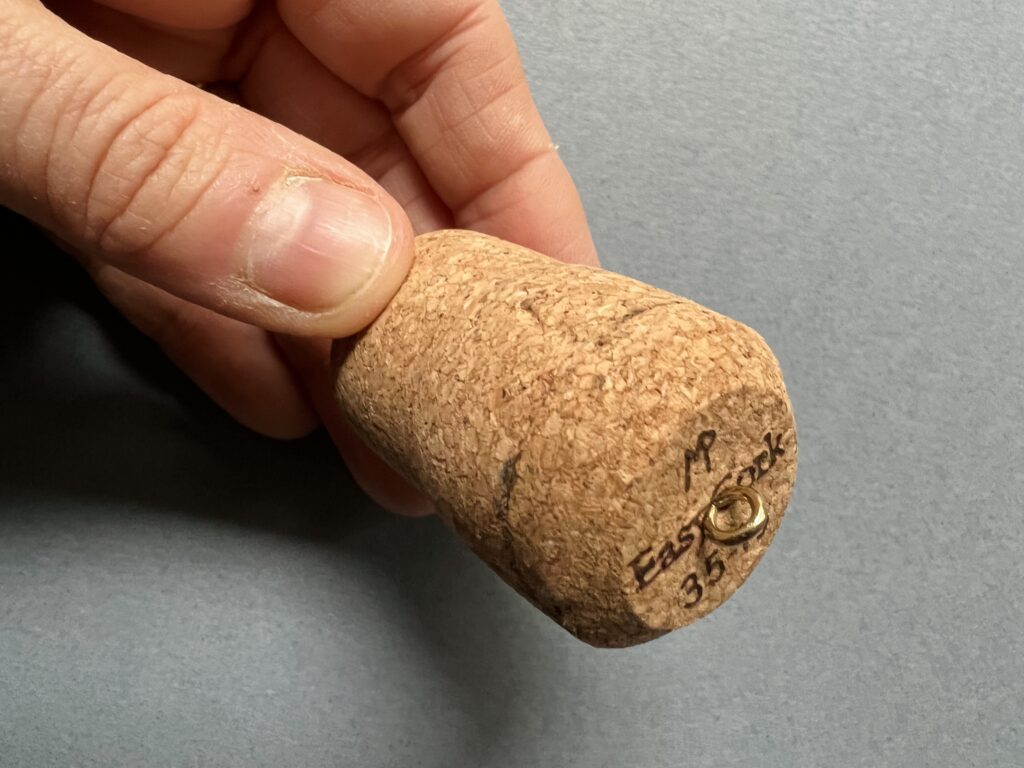 Step 1: Apply a dab of glue to the end of the eye pin and screw it in to the centre of one end of your cork. The cork should be soft enough for the pin to screw right in without any further need for tools. Screw it far enough in that it feels secure, and leave for the glue to dry.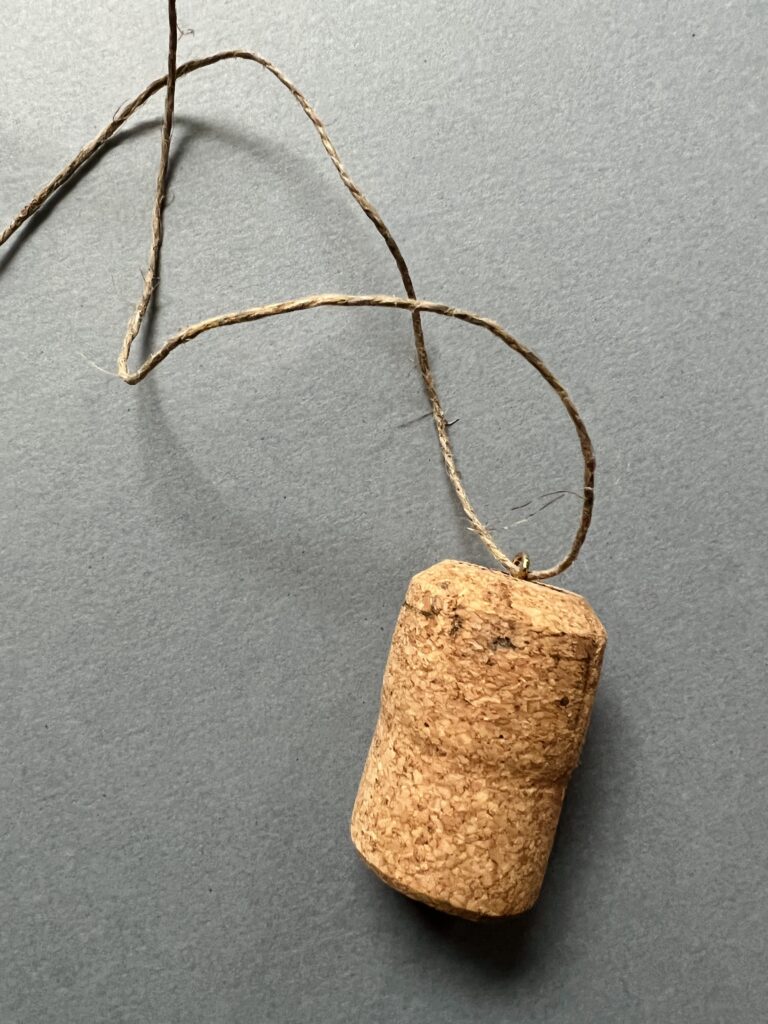 Step 2: Measure and cut a piece of twine to the length you want your necklace to be (add a bit of extra length to allow for tying the ends), then thread your twine through the eye pin.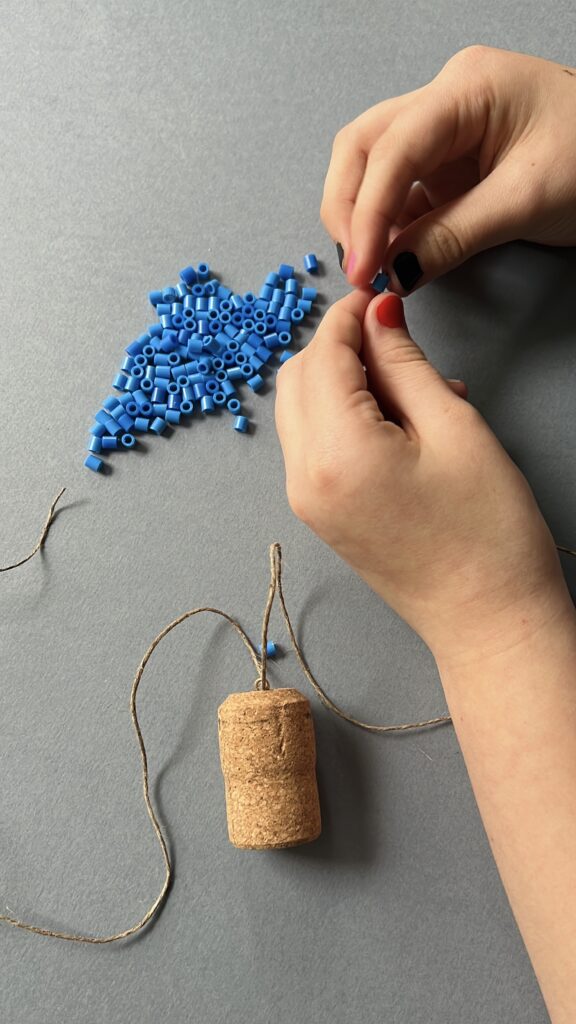 Step 3: Now thread the beads on to the twine, either side of the eye pin. We used 160 Hama beads in total (80 each side), but the number will vary depending on what beads you use and how long you make your necklace.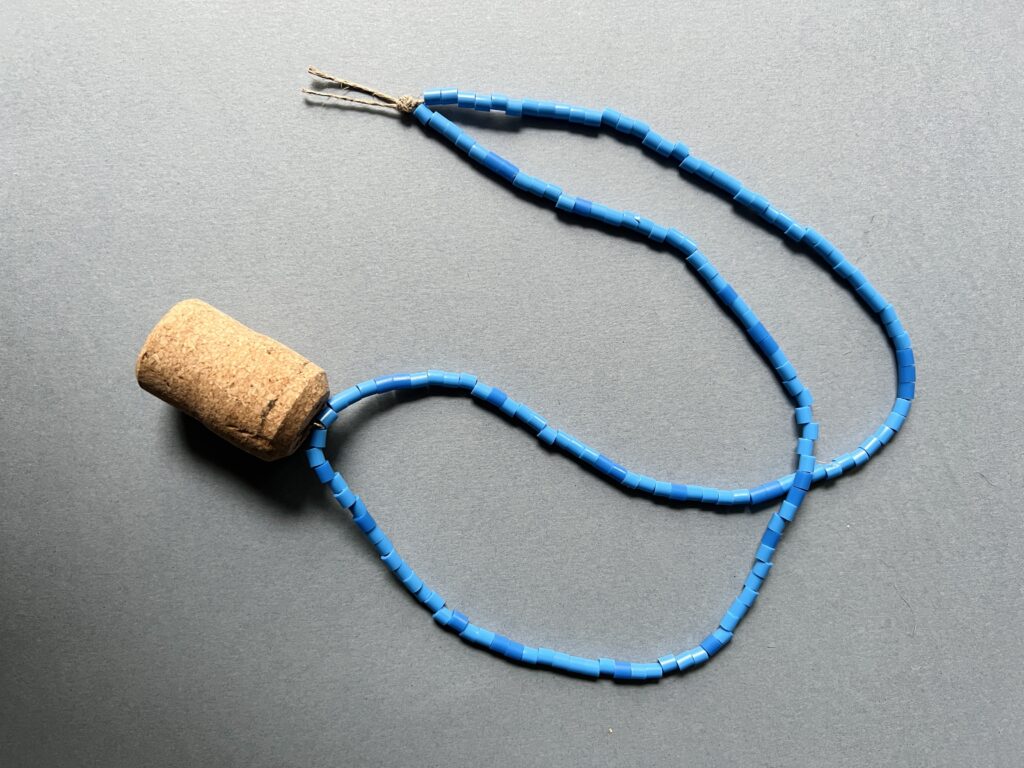 Step 4: Once you've added enough beads to make the necklace the right length, tie a double knot in the end to secure it then trim any excess twine (don't cut too close to the knot though, leave about 2cm of twine).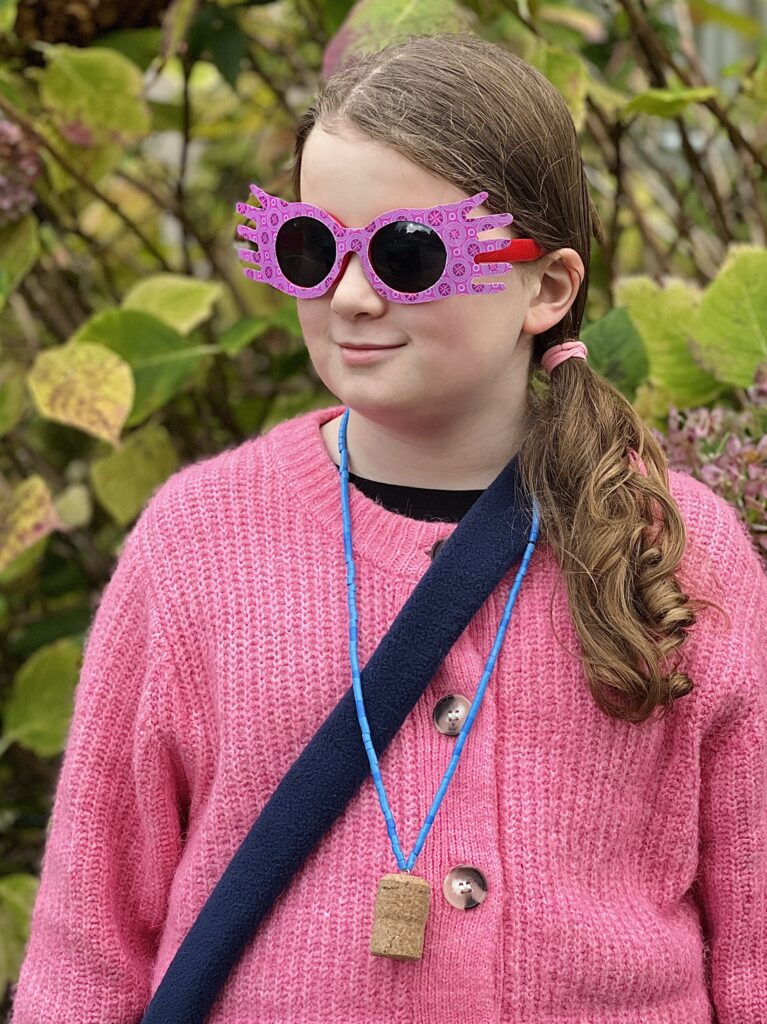 And that's you, ready to channel Luna Lovegood!
---
If you make your own cork necklace, we would love to see some pictures so please feel free to tag us on Twitter or Instagram. Or check out our archives for more crafting activities.
And if anyone would like to support me with a small donation, which helps to keep this blog running, it would be much appreciated. Just hit the support button below. Thank you x