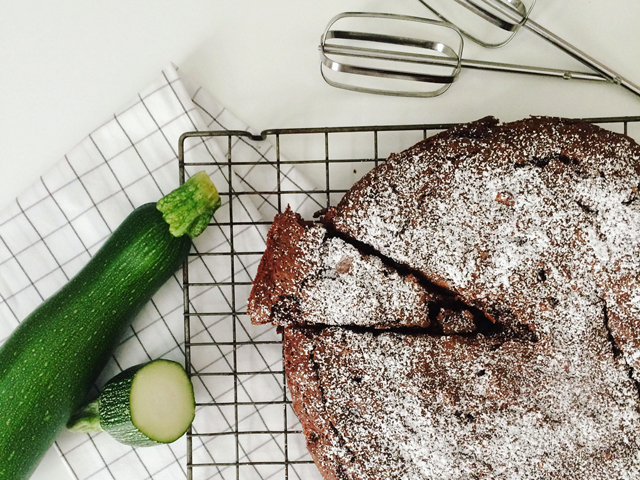 Chocolate Courgette Cake (GF)
Last week, Oskar and I were invited to visit the Domäne Dahlem here in Berlin – a working farm and museum to the south of the city centre. As well as a tour of their relatively new interactive exhibition all about food and its journey from nature to your table, we got to see the week old piglets and take a peek inside their teaching garden – where Oskar was gifted with a freshly picked, rather large courgette!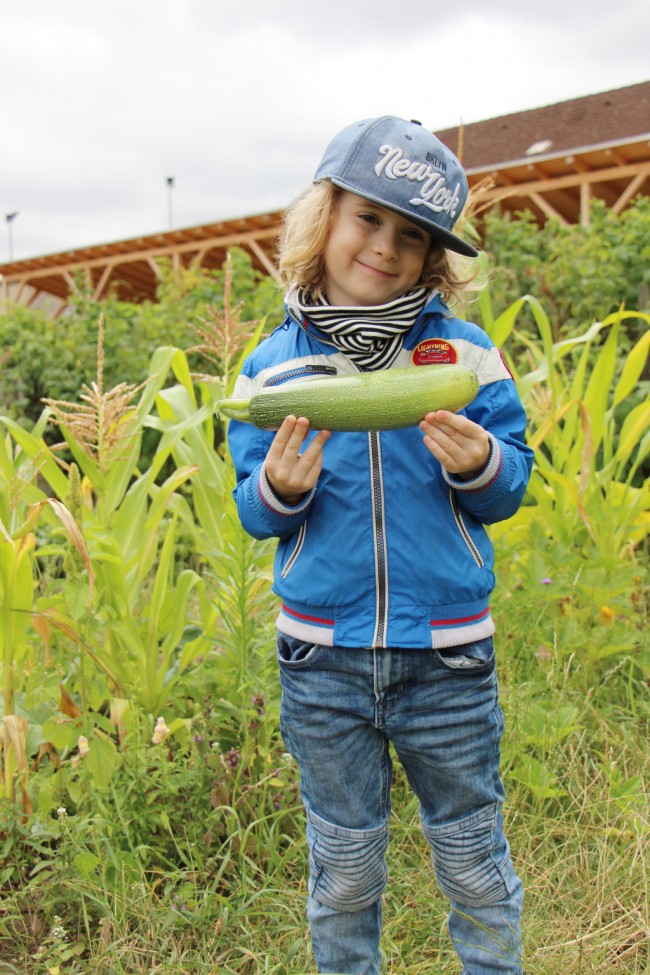 This has to rank among the most unusual museum souvenirs we have collected on our travels, and ever since then we have been thinking what to make with the courgette. Although he has a perhaps unusual affinity for vegetables for a kid of his age – though preferably uncooked – he was so chuffed with his courgette, I wanted to us to make something that I could be sure of he'd love. And then it hit me – cake! If in doubt, always cake. And courgette pairs beautifully with chocolate. We were on to a winner. So, after Sunday morning swimming and a couple of chores, we took to the kitchen while little brother was having his nap. The result was met with much approval all round – including from little brother, because who doesn't like to wake up to the scent of freshly baked chocolate cake.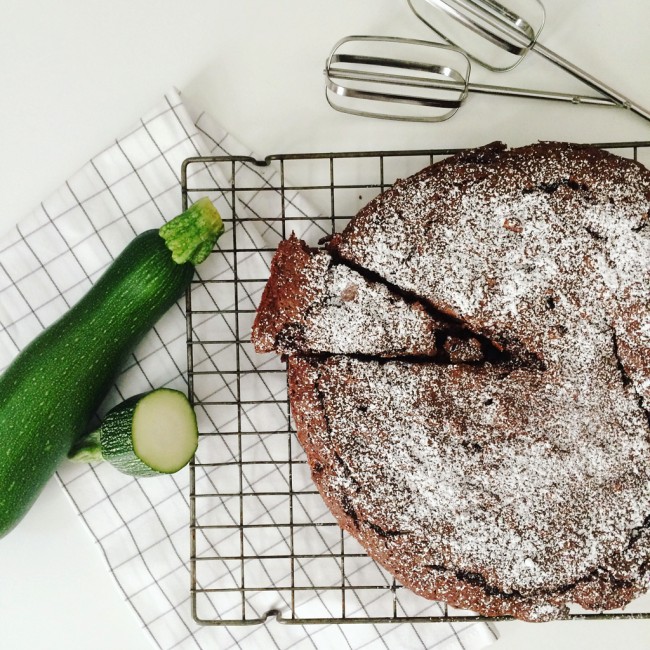 Ingredients:
2.5 cups grated courgette
3/4 cup olive oil
3 small eggs
350g all purpose plain flour (gluten free if required)
4.5 teaspoons baking powder (gluten free if required)
2 teaspoons shredded psyllium husks (you can omit these if using regular, non gluten free flour!)
350g caster sugar
50g cocoa powder
1 tsp vanilla essence
1 teaspoon mixed spice
1 teaspoon salt
100g roasted peanuts*
icing sugar to serve (optional)
*If you have a peanut allergy, you can just skip the peanuts.
Directions:
Pre-heat your oven to 180 C (or 160 C for a fan oven).
In one bowl, combine the grated courgette, olive oil, vanilla essence and eggs and mix well. If the grated courgette seems very watery, first place it in a clean kitchen towel and squeeze out some of the moisture.
Sift the flour and baking powder in to another bowl, then add the psyllium husks (if using), sugar, cocoa powder, spice and salt. Mix to combine.
Pour the wet ingredients in to the dry ingredients and mix until just combined.
If your peanuts are salted, wash and rinse them, then roughly chop and fold in to the mixture. If you have a nut allergy you can just skip the peanuts.
Line a 26cm round spring form cake tin with greaseproof paper and pour in your batter.
Bake for around 45 – 50 minutes or until a wooden skewer inserted in to the middle comes our clean. I always check after 30 minutes, and if I feel it's starting to go too dark on top I cover it with tin foil to stop the top burning.
Leave to cool in the tin for 15 minutes, then carefully remove from the tin and leave to cool completely. Sprinkle with some icing sugar before serving.