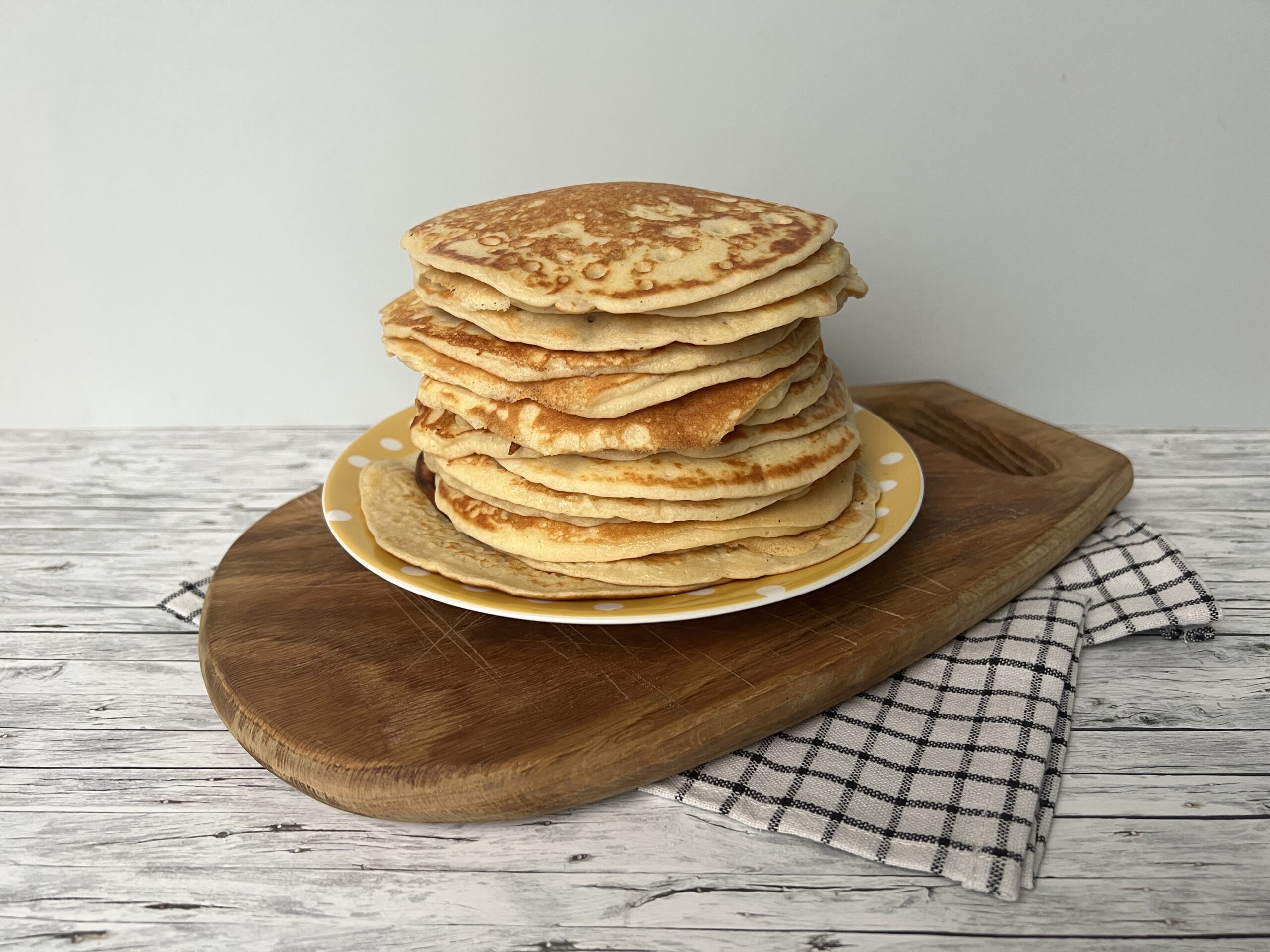 Quick & Easy Pancakes
Vegetarian, Gluten free, Lactose free, Dairy free, Nut free
Happy Pancake Day! As I was browsing through my past recipes here on the blog, in preparation for today, I realised that I've shared quite a few pancake variations – including coconut, banana, sweet potato, and apple & cinnamon pancakes – but what was missing was a quick and easy recipe for just good old plain pancakes. So that's what I have for you today. This is a recipe that my now 8 year old has been using, ever since he expressed the wish to learn how to make pancakes last year, and it's now become his signature dish. We have a copy of it on the front of the fridge, and he loves to whip up a stack of pancakes for breakfast on a weekend.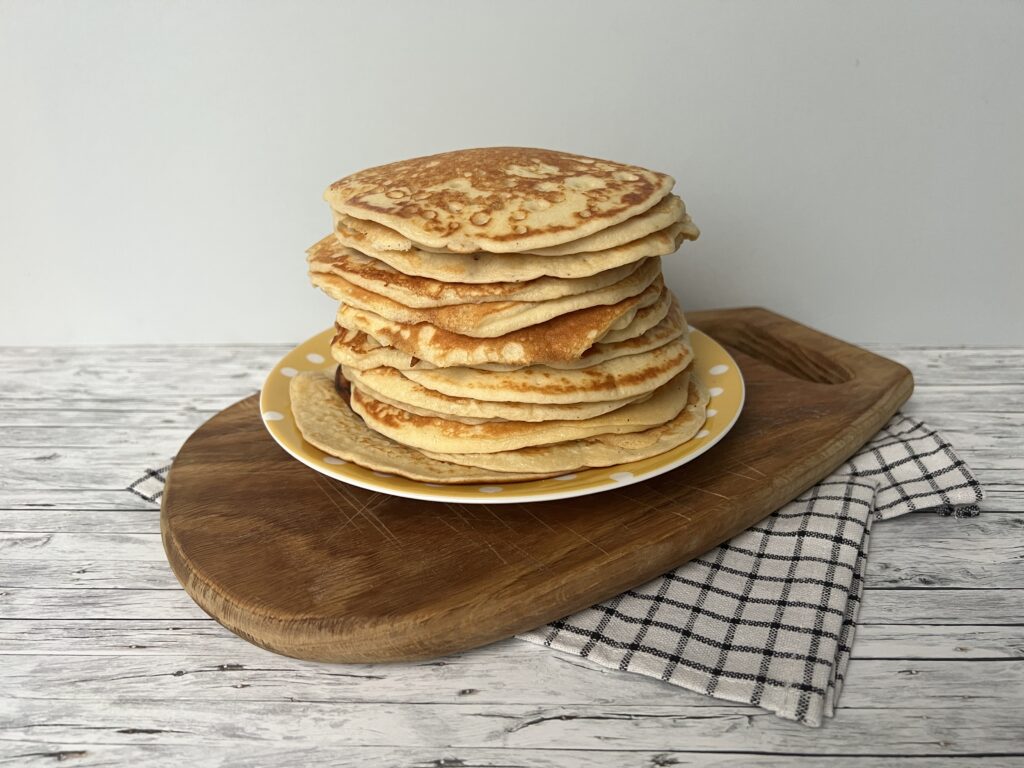 Ingredients
200g (gluten free) self-raising flour
1.5 tsp (gluten free) baking powder
1 Tbsp caster sugar
2 eggs, whisked
300ml milk of your choice
vegetable oil for frying
This recipe can be made with regular or with gluten free flour and baking powder. The type of milk can also be adapted to your dietary requirements. So far we have tried it with lactose free milk, oat milk, and almond milk, and they all turned out fine. For unsweetened pancakes, just omit the sugar.
Directions
Mix the dry ingredients together in a large bowl.
Whisk the wet ingredients together in another bowl.
Pour the wet ingredients in to the dry ingredients and whisk until well combined, and there are no 'pockets' of flour left.
Leave the batter to rest for at least half an hour. Sometimes we make the batter the night before, so that we are ready to roll in the morning for breakfast.
Set your cooker to a low to medium heat, and lightly oil a non-stick frying pan.
Use a 1/4 cup measuring cup to portion out the batter, and carefully pour in to the middle of your pan. Don't move the pancake until it starts to set! Otherwise the still runny batter will spill everywhere.
Once bubbles start forming and the top starts to set, it's time to carefully flip the pancake over. Cook the other side until both sides are a golden brown. If your pancakes are getting too dark before they are cooked through, you might need to turn down the heat.
This recipe makes around ten small pancakes, which is perfect for a breakfast treat for two adults and two children. For a more substantial meal, or to serve more people, just double or triple the quantities.
---
As always, all resources on this blog are free, to make them accessible to everyone. However, if you are able and would like to support me with a small donation, which helps to keep this blog running, it would be much appreciated. Just hit the support button below. Thank you x
Pin for Later