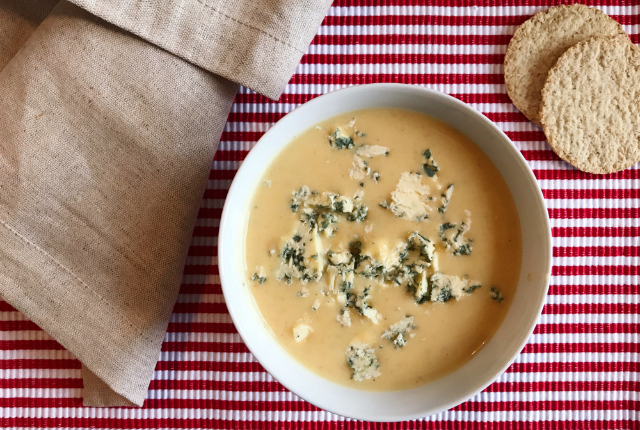 Potato, Carrot & Stilton Soup
Do you still have some leftover Stilton from the Christmas cheeseboard languishing in the fridge? Then I have just the recipe for you! My boys love this soup, though I do hold back a bit on the Stilton for them. They will eat it in the soup, but as a self confessed cheese addict I like a lot more Stilton in mine, so I just throw some extra on top.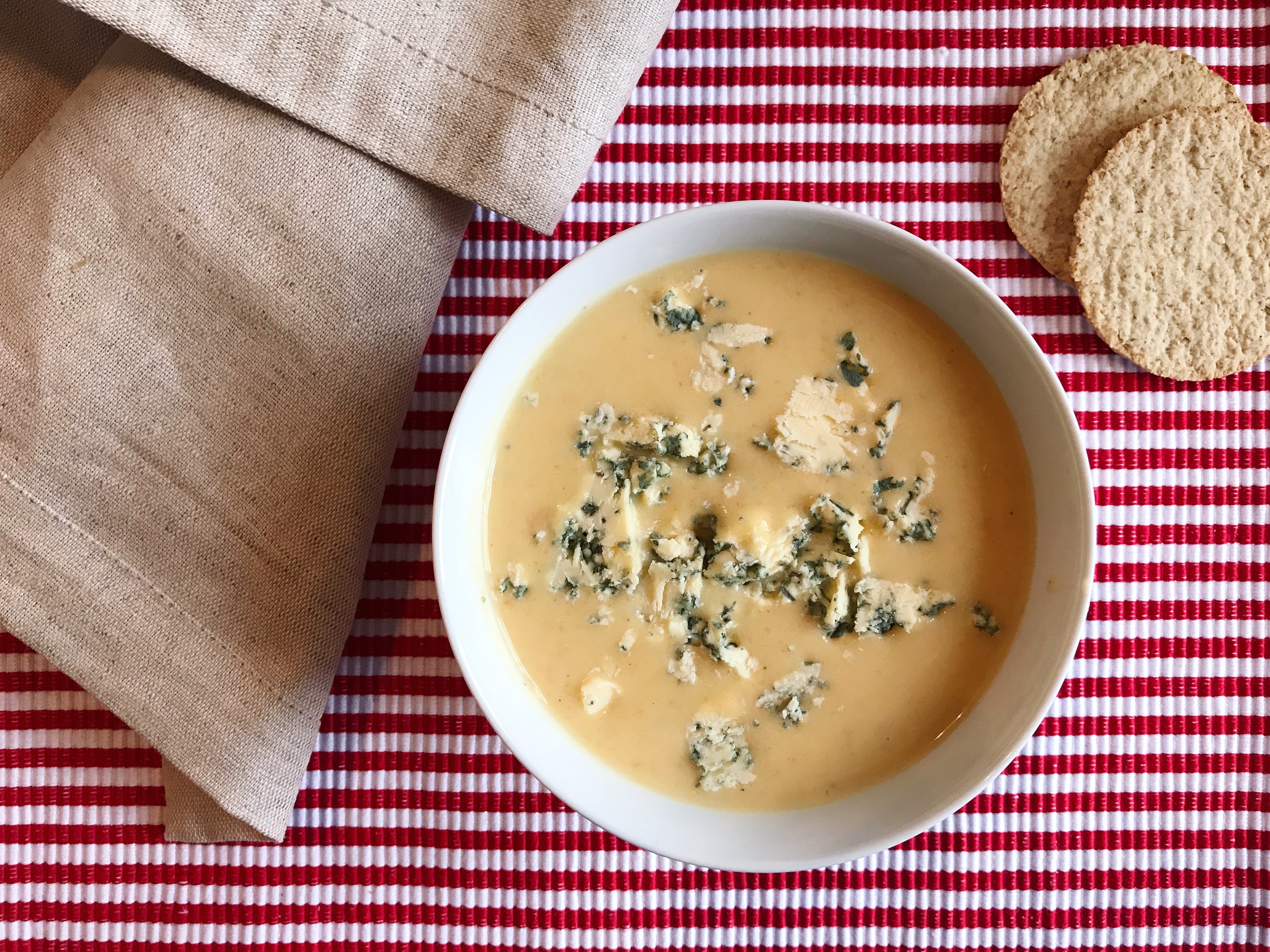 Ingredients
small handful of shallots (3-4 depending on size)
2 cloves garlic
olive oil
500g potatoes
500g carrots
2 litres vegetable stock (or water + stock powder according to packet instructions)
200g Stilton, crumbled
150ml single cream
salt & pepper
Directions
Peel the potatoes and carrots and chop into small chunks, ca 1-2cm big.
Peel and finely chop the shallots.
Fry the shallots with 1 Tbsp olive oil in a large saucepan over a medium heat until they have softened
Peel and crush the garlic, and add to the shallots to cook for another minute.
Add the potatoes, carrots and stock and bring to the boil.
Lower the heat and simmer gently for 30 minutes or until the potatoes and carrots are soft and easily give way if you press a fork against them.
Use a hand blender to blitz everything until smooth, being careful not to burn yourself.
Season to taste with salt and pepper.
Stir in the cream and most of the Stilton (keep some aside as garnish) and heat through gently. If your kids aren't too keen on the strong taste of Stilton, just use half the amount and add some extra in for the adults after you have served the kids.
Serve with some extra Stilton scattered on top, if you please. Tastes great with oatcakes – also left over from our cheeseboard!