Recycled Christmas Card Gift Tags
So, yesterday we took down the Christmas decorations. My 4 year old was really upset that Christmas is finally over for another year. To cheer him up, I thought we could do a fun craft activity, so we recycled all the Christmas cards we had just taken down, and made them in to gift tags ready for next Christmas!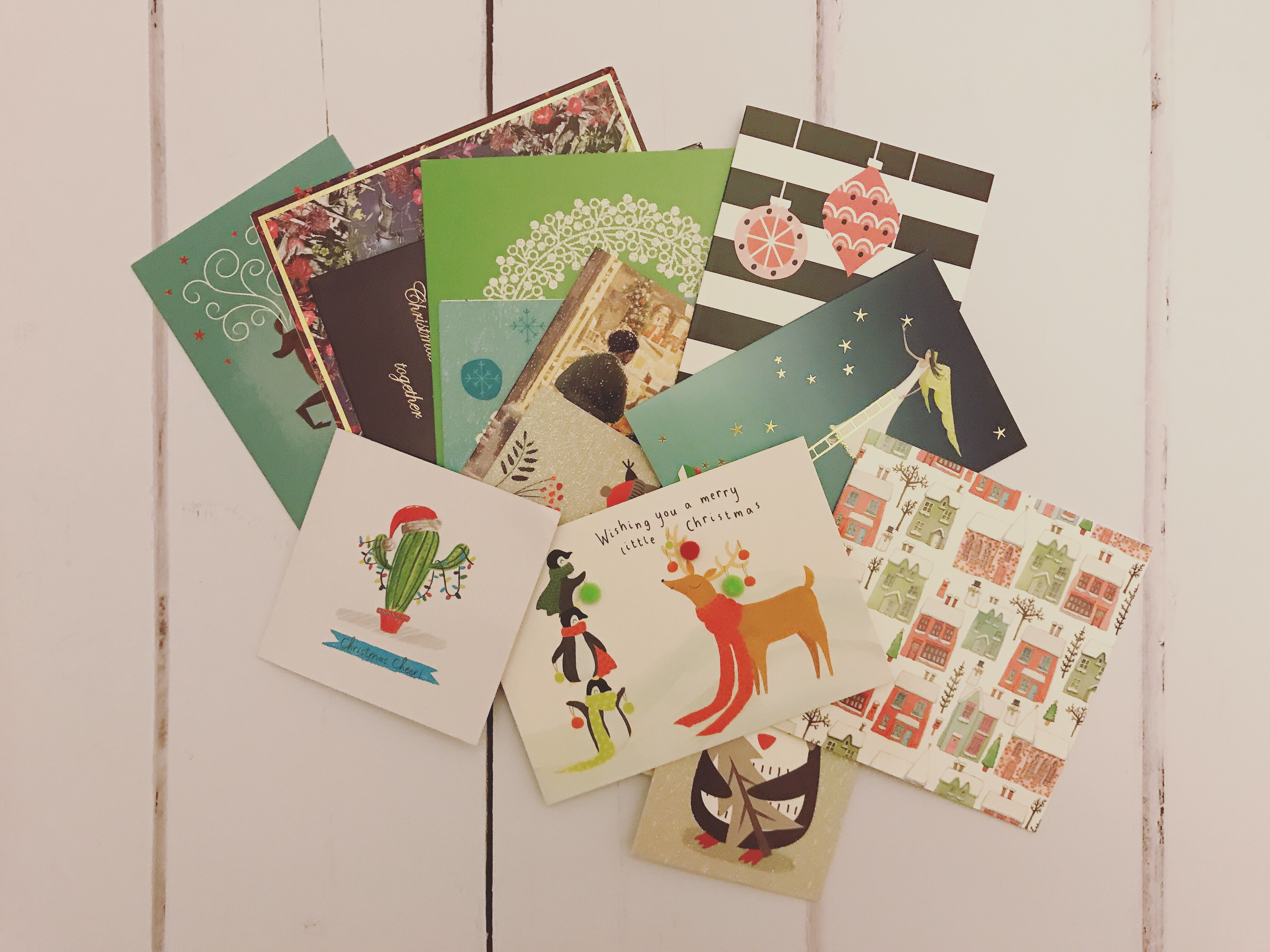 We had an assortment of tools at our disposal, including regular scissors, 'crinkle cut' scissors, a fancy hole punch tool that makes holes in different sizes, and another punch tool for rounding corners. But really all you need is a pair of scissors, and a regular office hole punch will also do.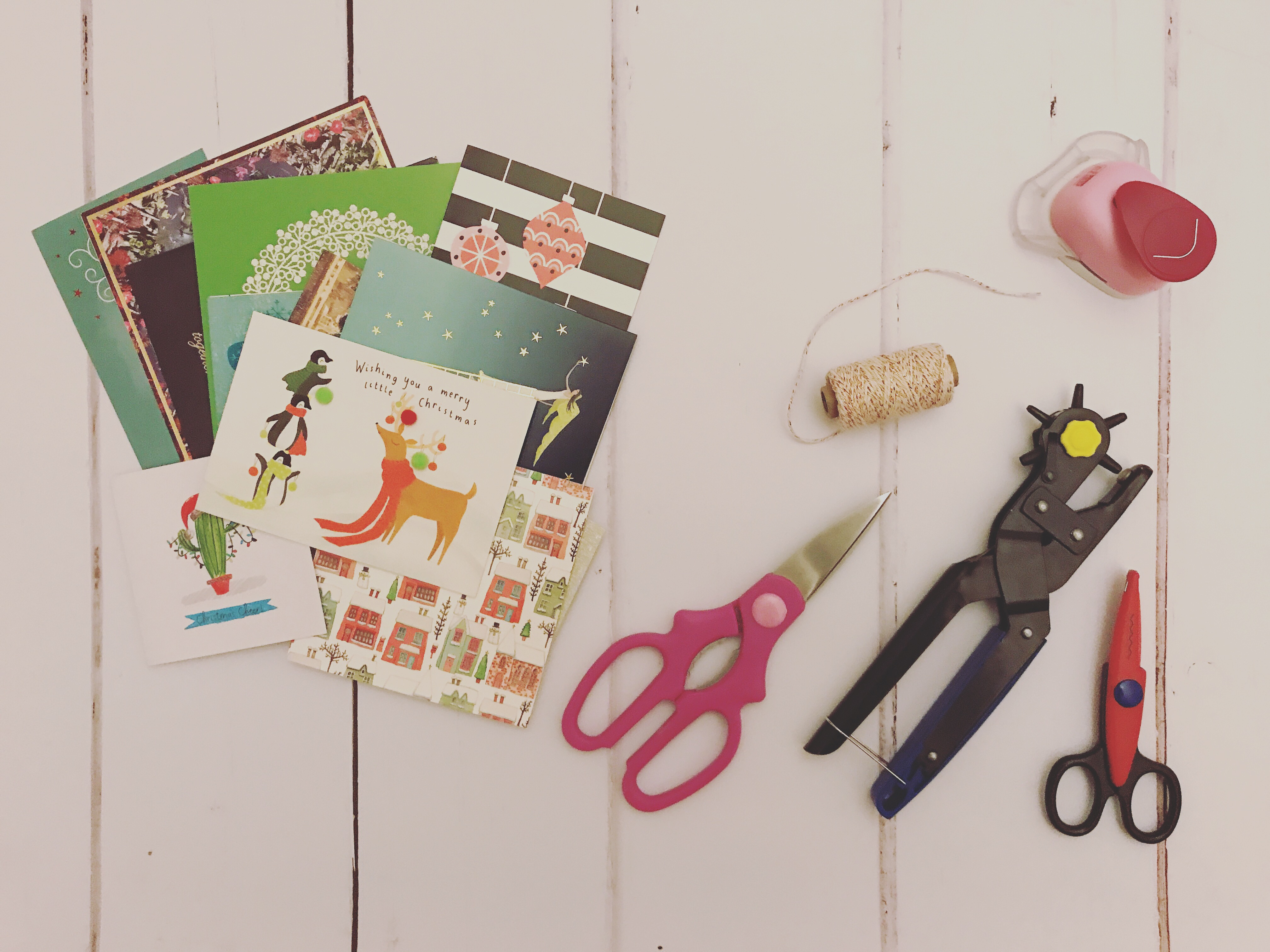 We cut some of the cards into tag-sized rectangles, and rounded off the corners. You can round the corners off with scissors, if you don't have a corner punch tool, or you can leave them unrounded. I just think it looks nicer.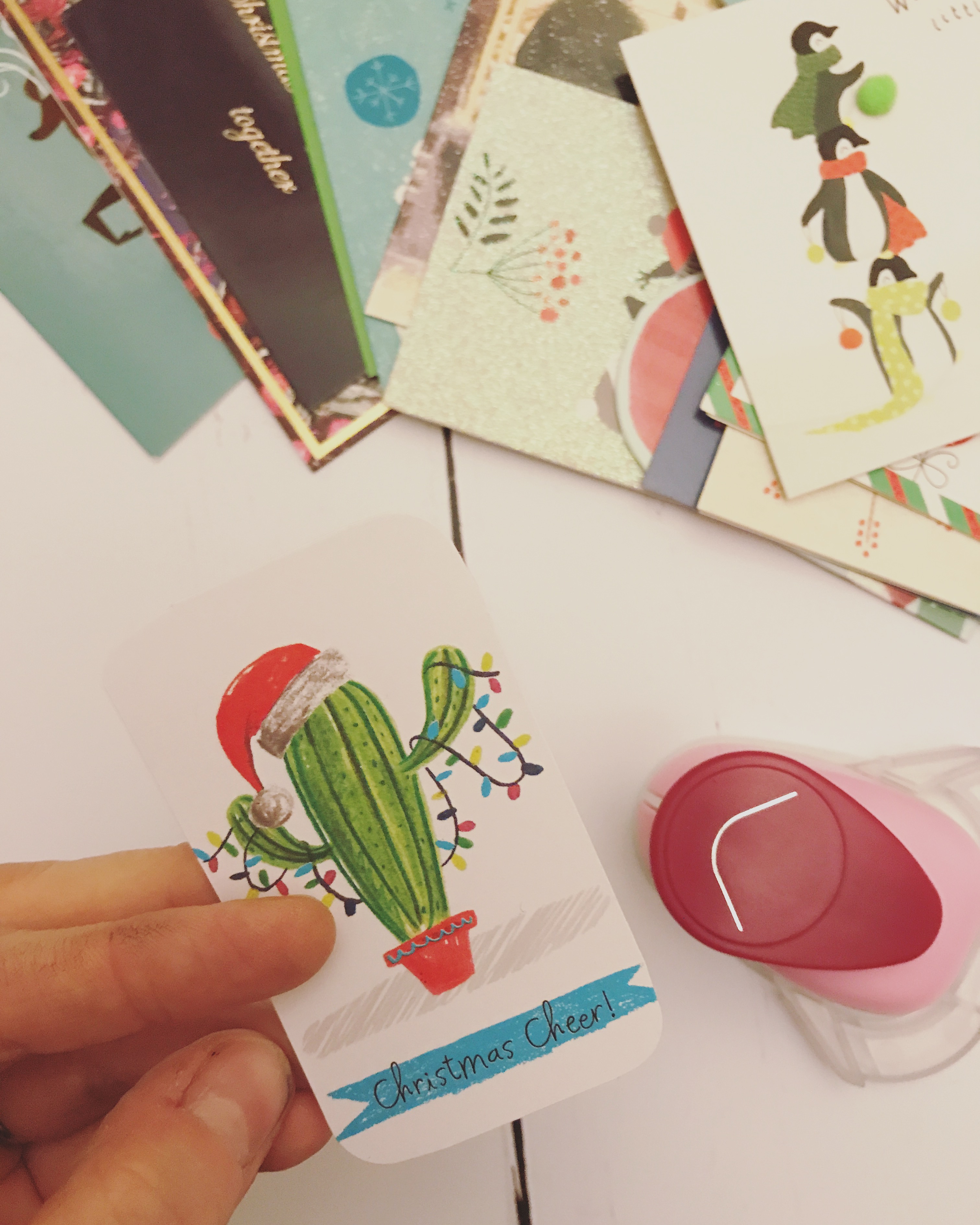 For other cards, we used the 'crinkle cut' scissors to cut more rounded shapes. This worked particularly well for cutting character out of scenes, like the snowman and the bear below.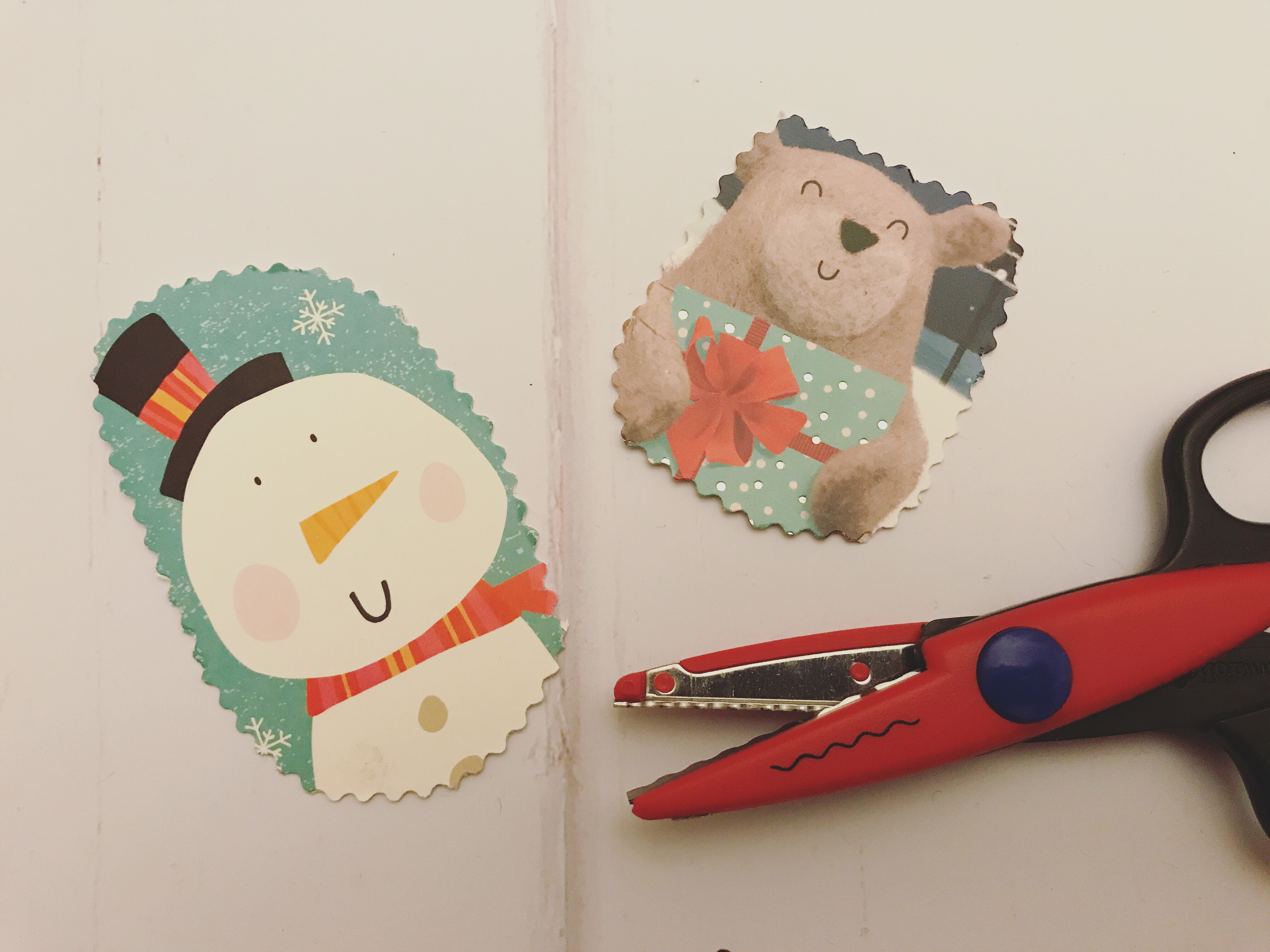 Then we punched holes in to all our cut out tags…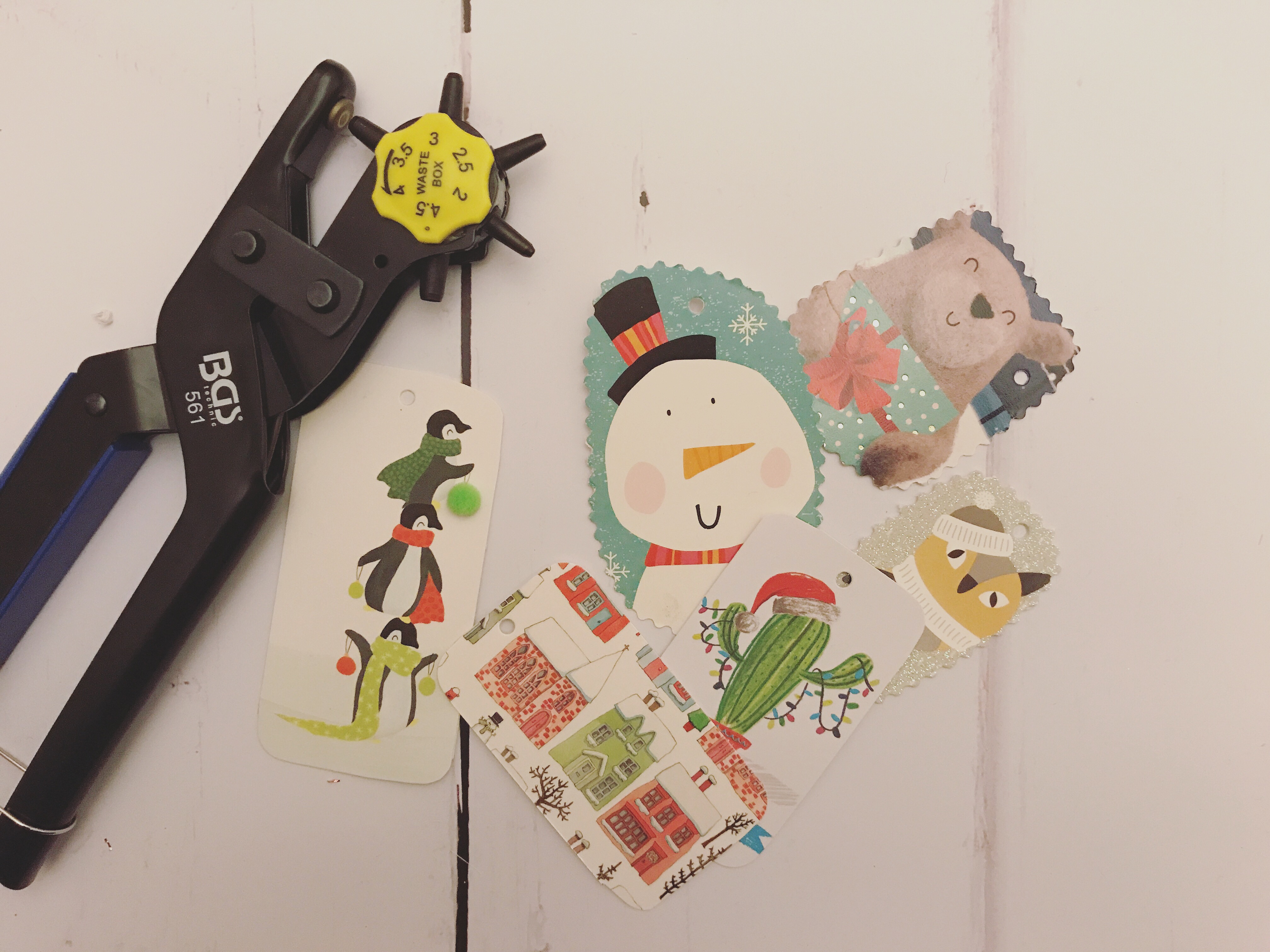 …and as a last step, we cut lengths of twine and threaded them through the holes. Voila! A bunch of gift tags, all ready for next Christmas. If you want to take the recycling one step further, you could also reuse any string left over from unwrapping presents and thread that through the tags.