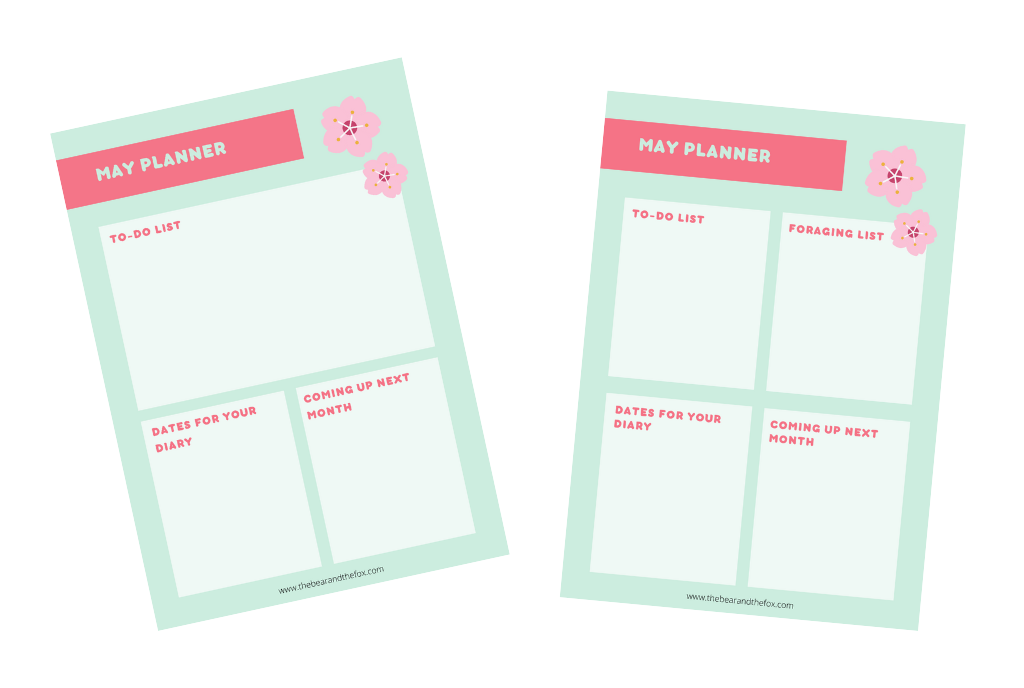 Planning for May
May day, May day! Can you believe we're already a third through the year? I'm updating all my monthly planning posts that I created last year, to help you get more organised. I'm sharing our monthly list of things to do, plan, remember and celebrate, and for anyone who wants to be extra organised there's a free downloadable printable at the end of this post. For 2023 I've added a B&W printer friendly version too! The downloads include two sheets each, one with and one without a space for notes on foraging.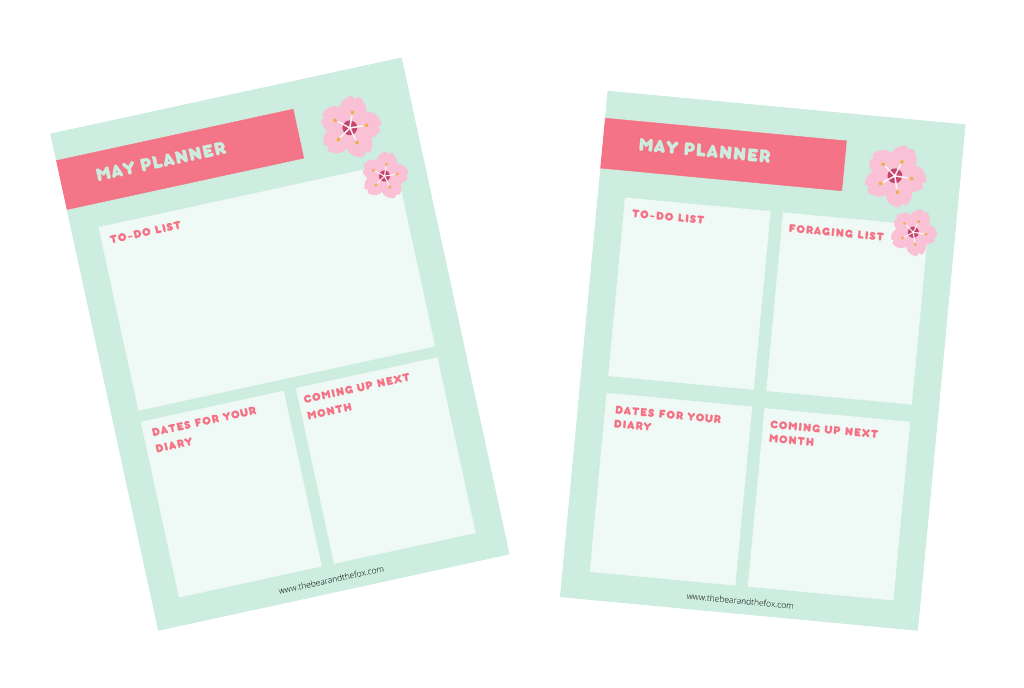 ---
To Do
Tax Return
In the UK, the tax years runs from 6 April to 5 April the following year, meaning we've just come to the end of a tax year. Might as well get the tax return done now and out of the way, even though it's not due until January.
Buy sandals & summer clothes
It's not that long ago I was writing about buying new shoes for spring/ summer. This time it's sandals the boys are needing. Yes, even in Scotland we get enough sandal weather to justify them. I don't want to get them too early in case the boys' feet have a sudden grow spurt, but I always find that if I wait until sandal weather has already arrived, then everywhere is sold out. I'll probably leave it until the end of the month though.
---
Time to Forage For
We've really gotten in to foraging over the past couple of years, so in my forward planning I'm going to include a reminder of what plants to forage for each month. This will of course vary hugely depending on which part of the world you live in. For us, it's what's ready to forage here in central Scotland. I've included two versions of the monthly download – one with, and one without a section for foraging.
In May we'll be foraging for…
Dandelion
Daisies
Gorse
Hawthorn flowers
Lime leaves
Nettles
---
Dates for Our Diary
There are so many dates from different cultures and religions to consider, I'll just be listing the ones that we ourselves celebrate or commemorate (you can create your own personal list using the download at the end of this post).
13 May – Eurovision Song Contest Finale
Have I mentioned that we are BIG Eurovision fans in our house? For your ultimate Eurovision party, check out my post with party tips, playlist, and free Eurovision quiz, score cards and bingo cards to download!
14 May – Mother's Day (USA/ Germany)
18 May – Vatertag (Germany)
Mother's Day and Father's Day always cause me a bit of a headache, as they are celebrated on different days in Scotland and Germany. That means remembering two sets of dates, one for us here, and one for remembering my own parents there. Here are some craft ideas for gifts, and some of our favourite books to celebrate:
---
Coming Up Next Month
One thing I've found with monthly planning, is that the things that happen at the beginning of the month can often take you by surprise (like World Book Day, every single year!) So that's why at the beginning of each month I'll also be reminding myself what's coming up the following month…
18 Jun – Fathers Day (UK/USA)
---
---
As always, all resources and downloads on this blog are free, to make them accessible to everyone. However, if you are able and would like to support me with a small donation, which helps to keep this blog running, it would be much appreciated. Just hit the support button below. Thank you x