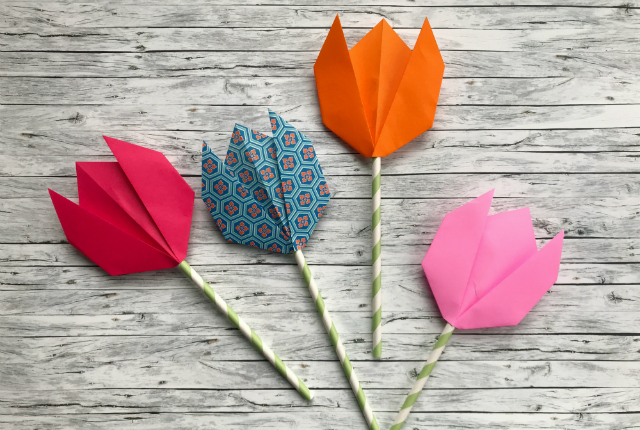 Easy-peasy Origami Tulips
This weekend, we have Mothering Sunday coming up in the UK – or Mother's Day, as everyone just calls it here now. If you're looking for a last minute gift for kids to make for their Mamas, then why not give these origami tulips a go. They only involve a couple of folds and can be made in a few simple steps.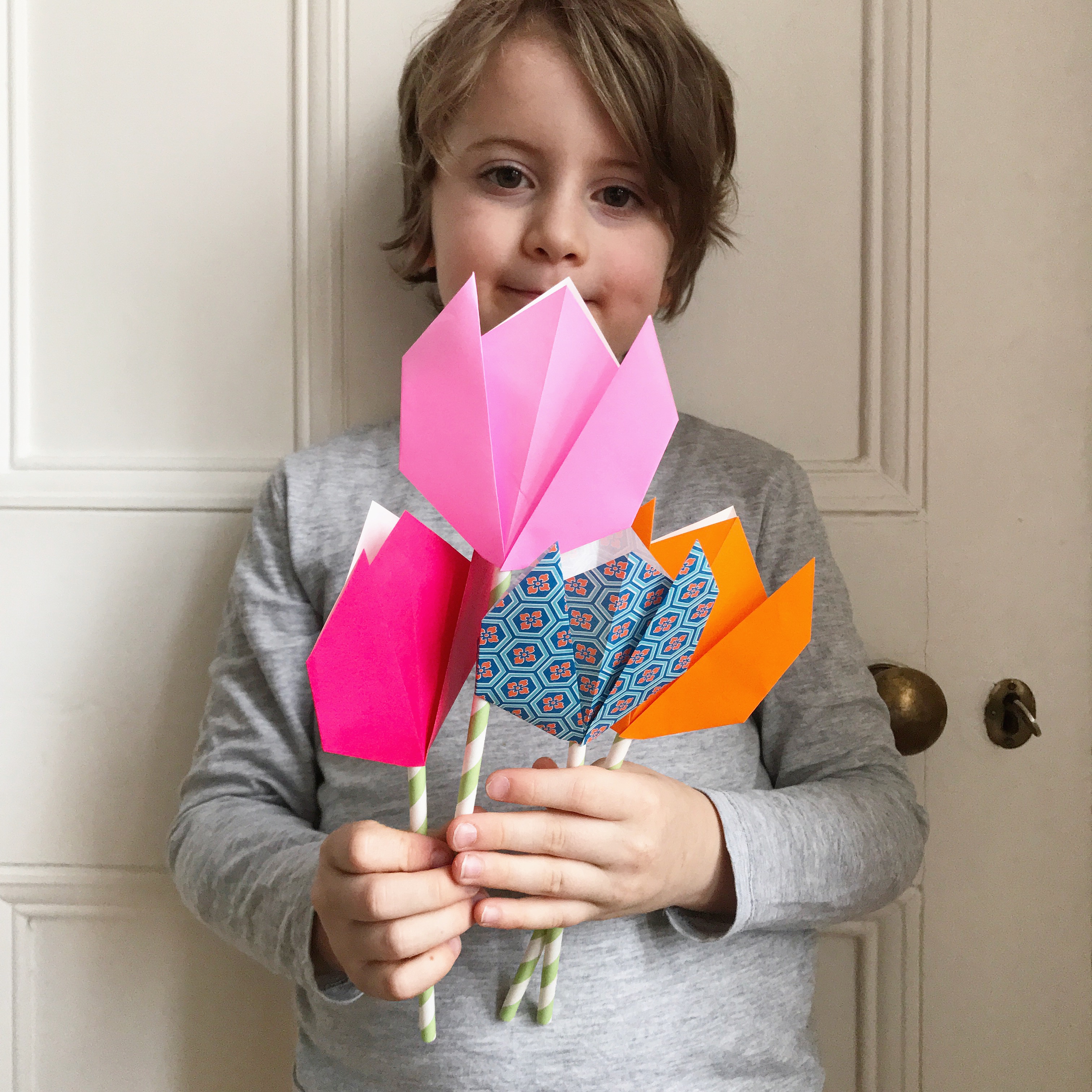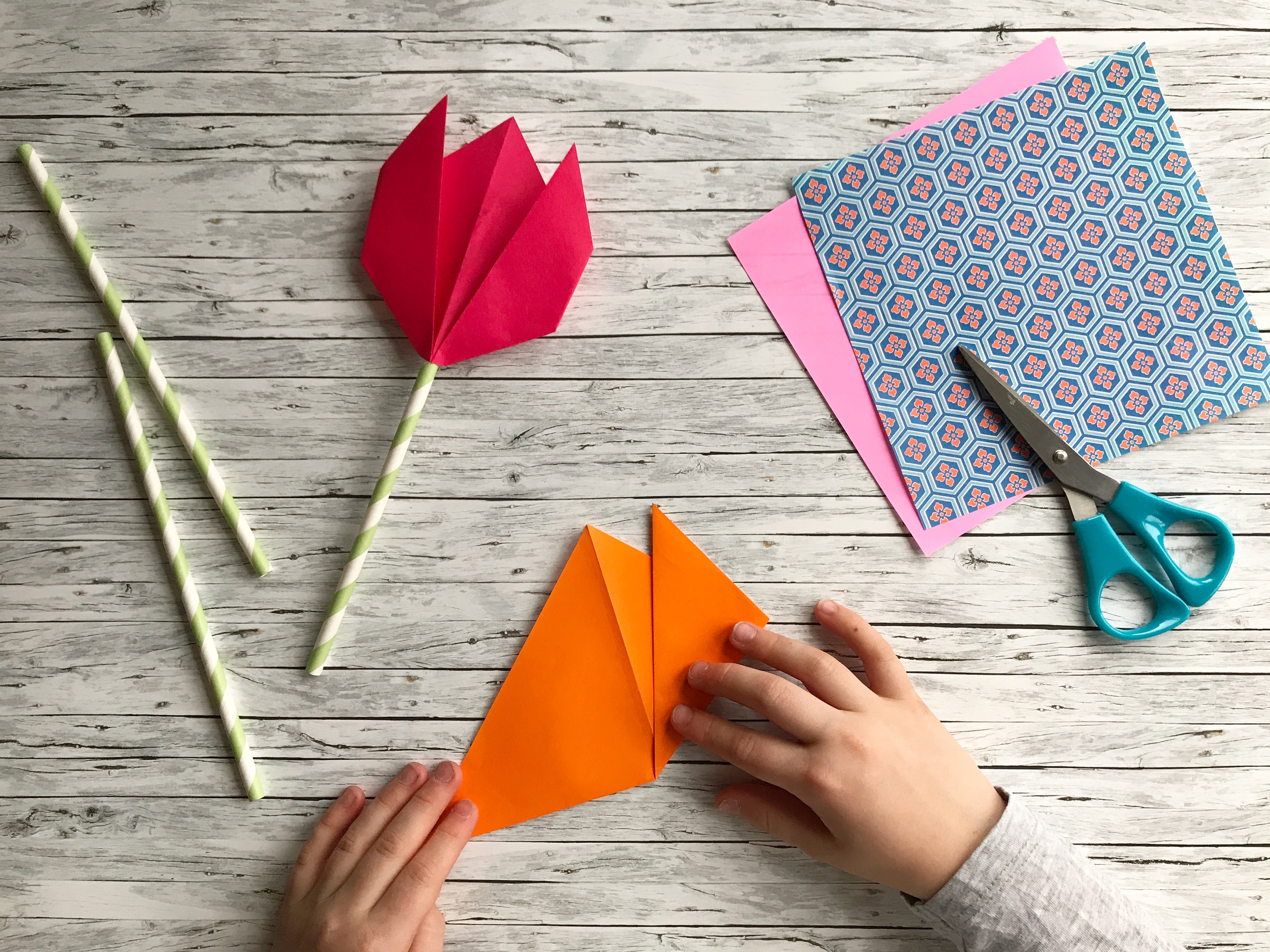 All you need for each tulip is :
 15cm square piece of paper, either plain or patterned. I used origami paper, as it already comes in squares, but you can cut any paper to size. You can change the size to make bigger or smaller flowers, but I found this to be a good size.
green straw – I used paper straws, and I only had stripy ones to hand but I actually think it looks quite neat. You could also use green pipe cleaners instead, or recycle some ice lolly sticks and colour them green with a crayon on coloured pencil.
scissors
sticky tape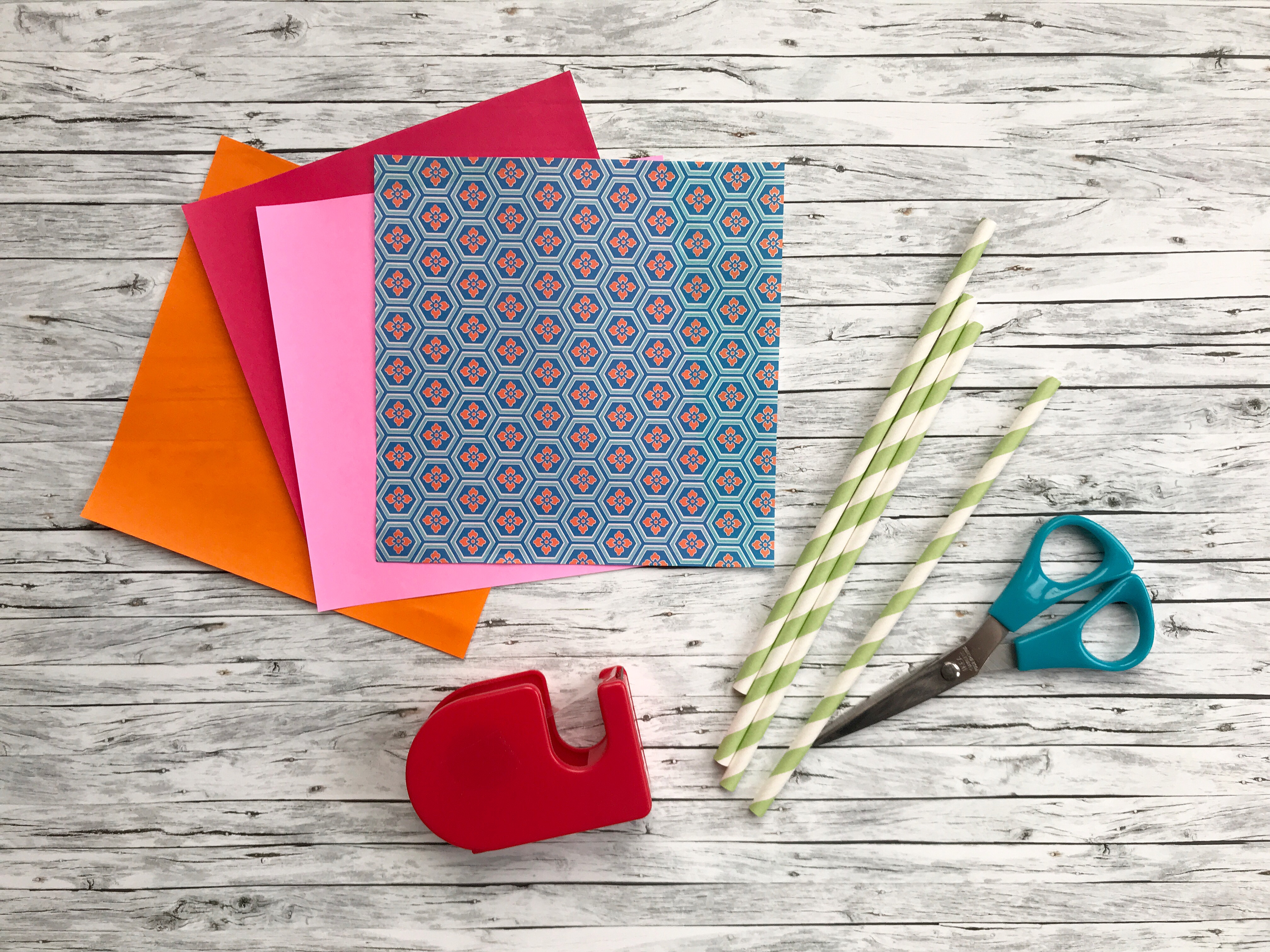 Step 1: Lay the square of paper in front of you with the corners pointing up and down, and to the sides, like a diamond shape. And if your paper is only coloured on one side, with the coloured side facing down. Fold the square in half, right corner to left corner then open it out again.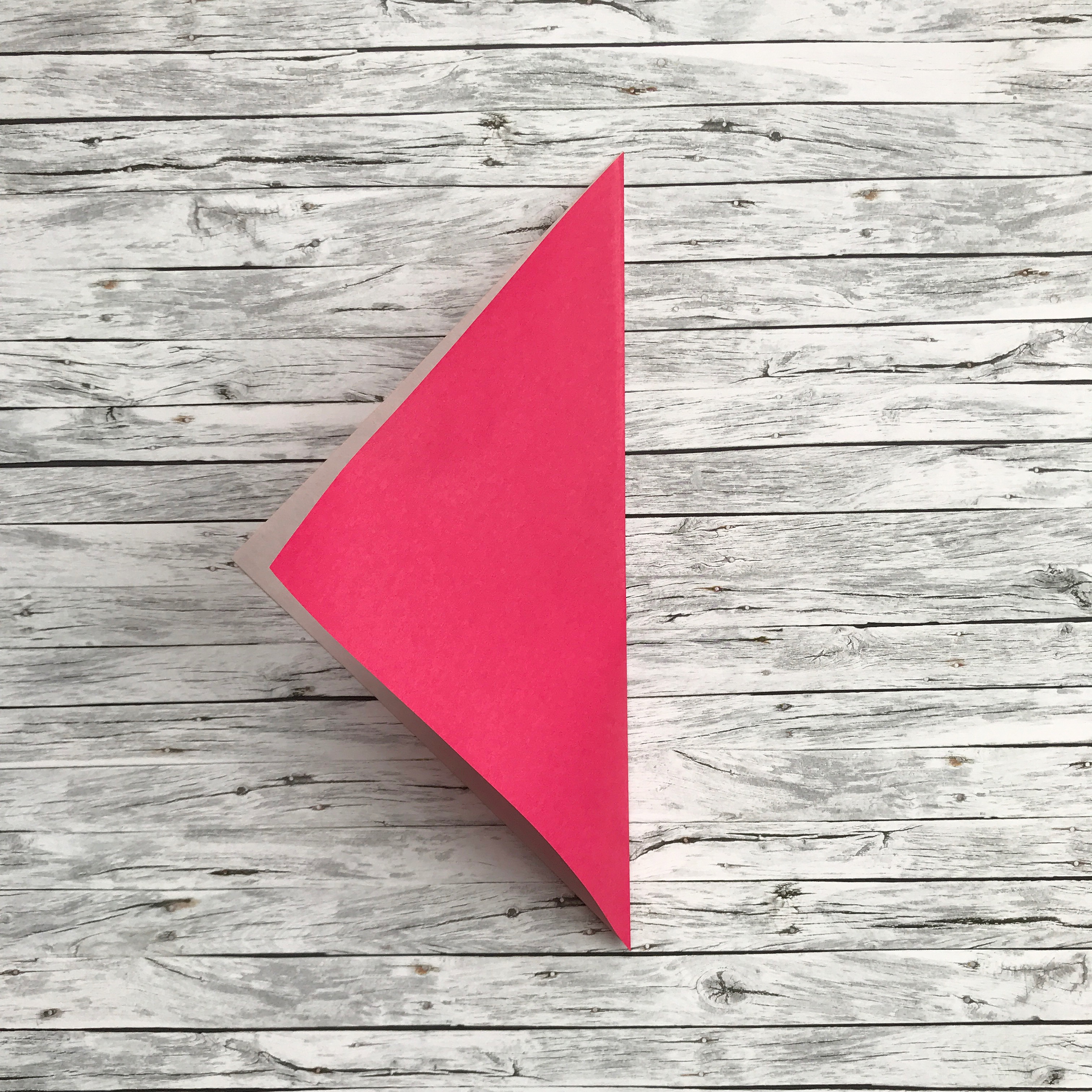 Step 2: Now fold the square in half again, bottom corner to top corner. This time leave it folded.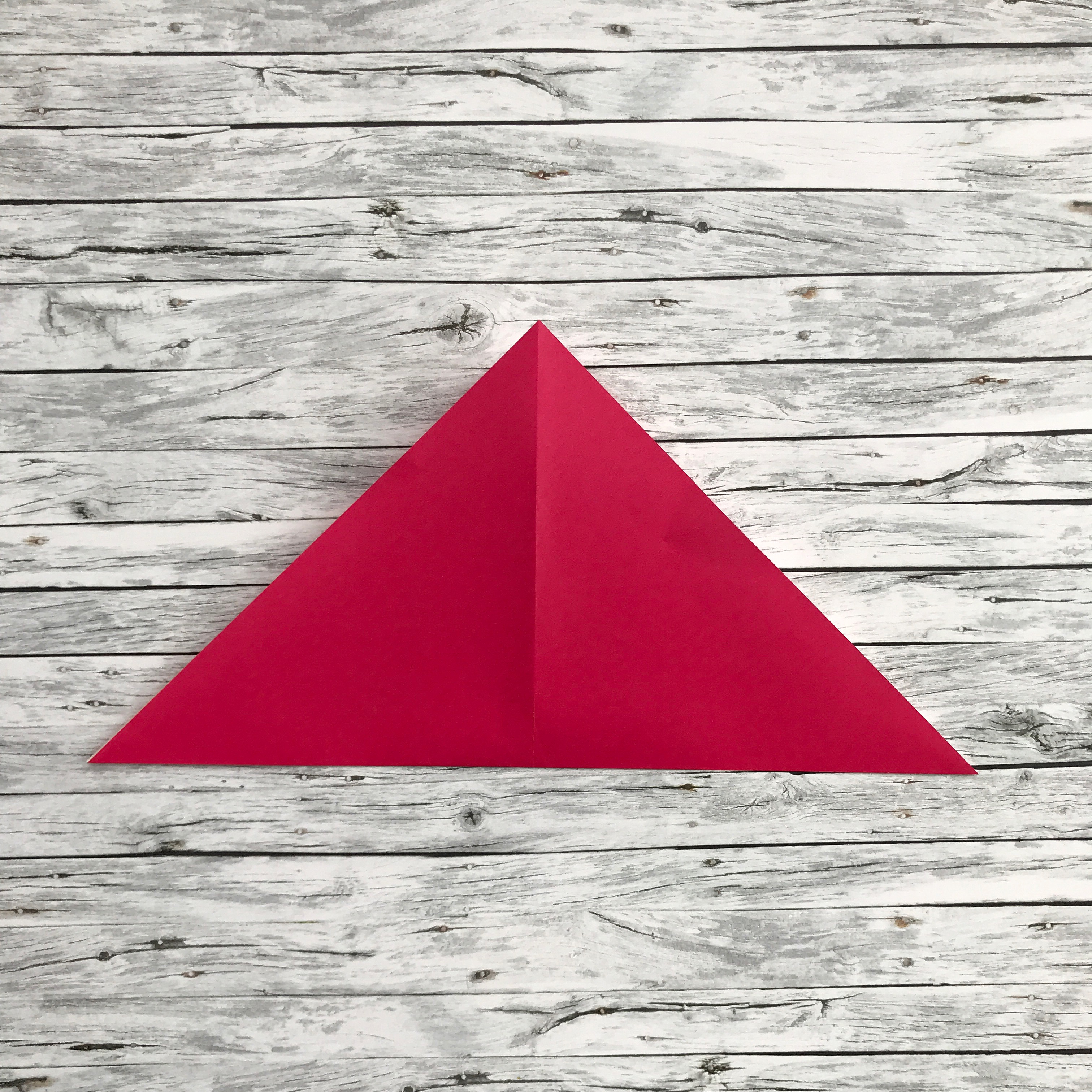 Step 3: Fold the side corner up towards the middle, using the fold from Step 1 as guidance, but leaving a little gap i.e. don't bring it right up to the fold (see photo below). Repeat with the left side.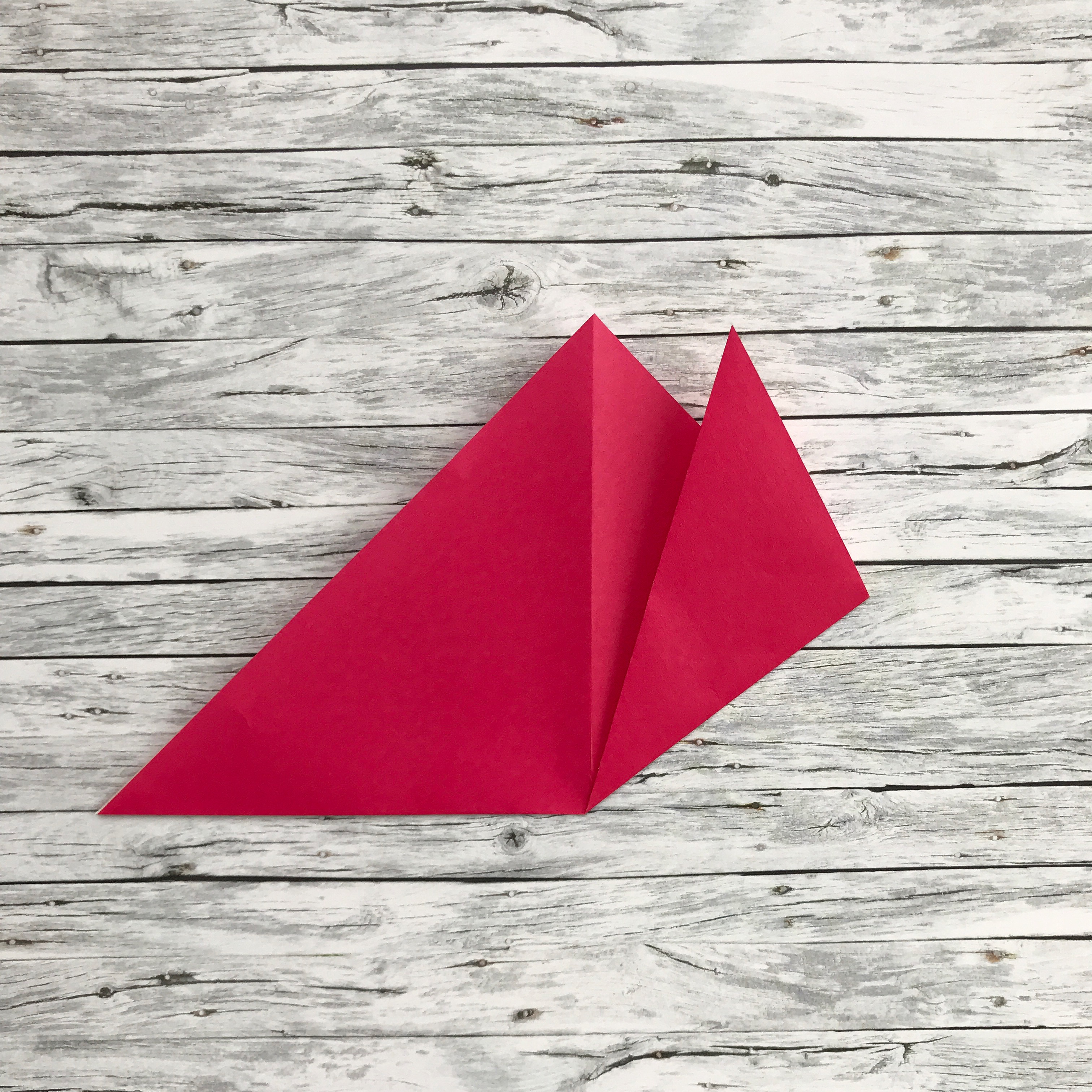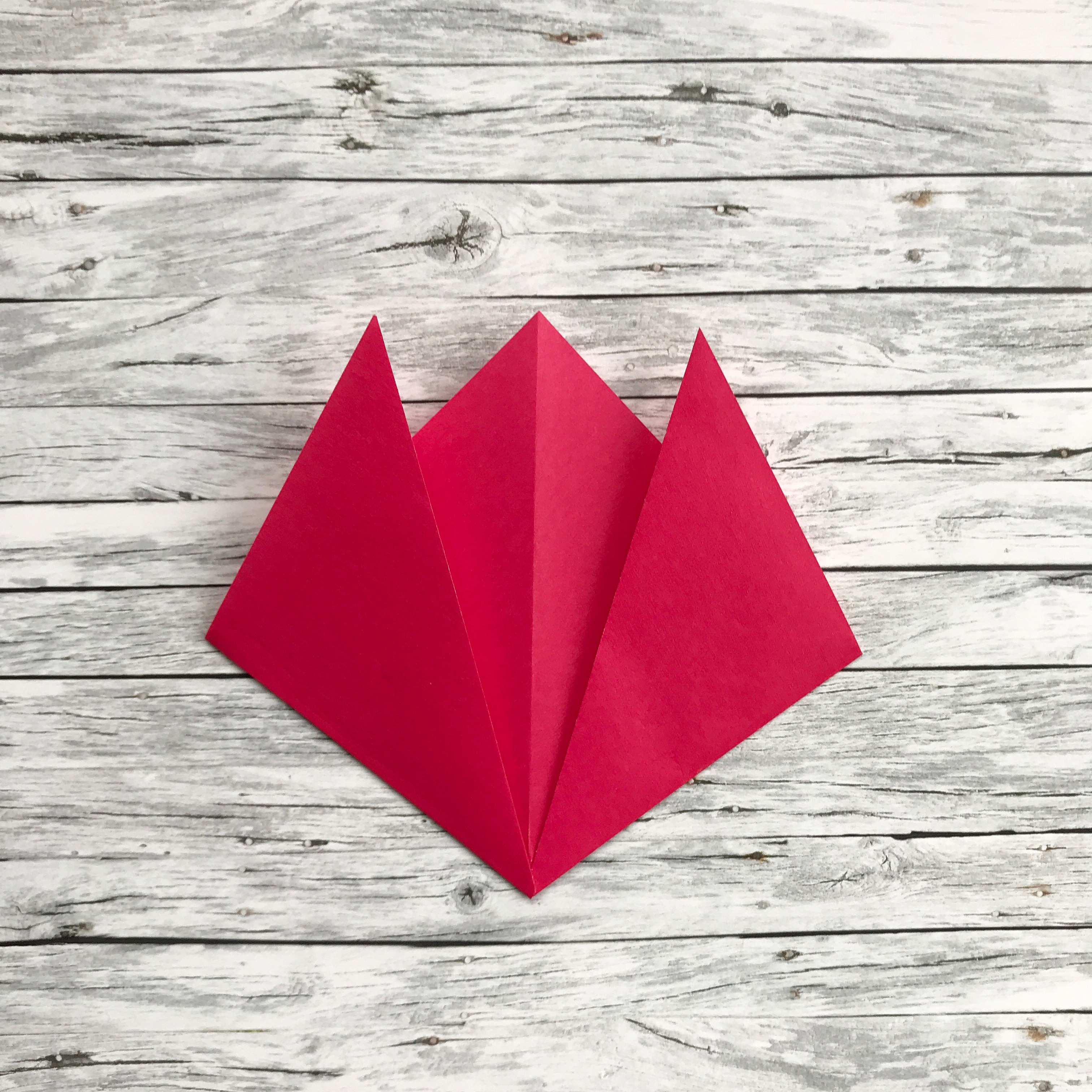 Step 4: Turn the whole thing over, and fold the left and right points in towards the middle by about 1.5cm.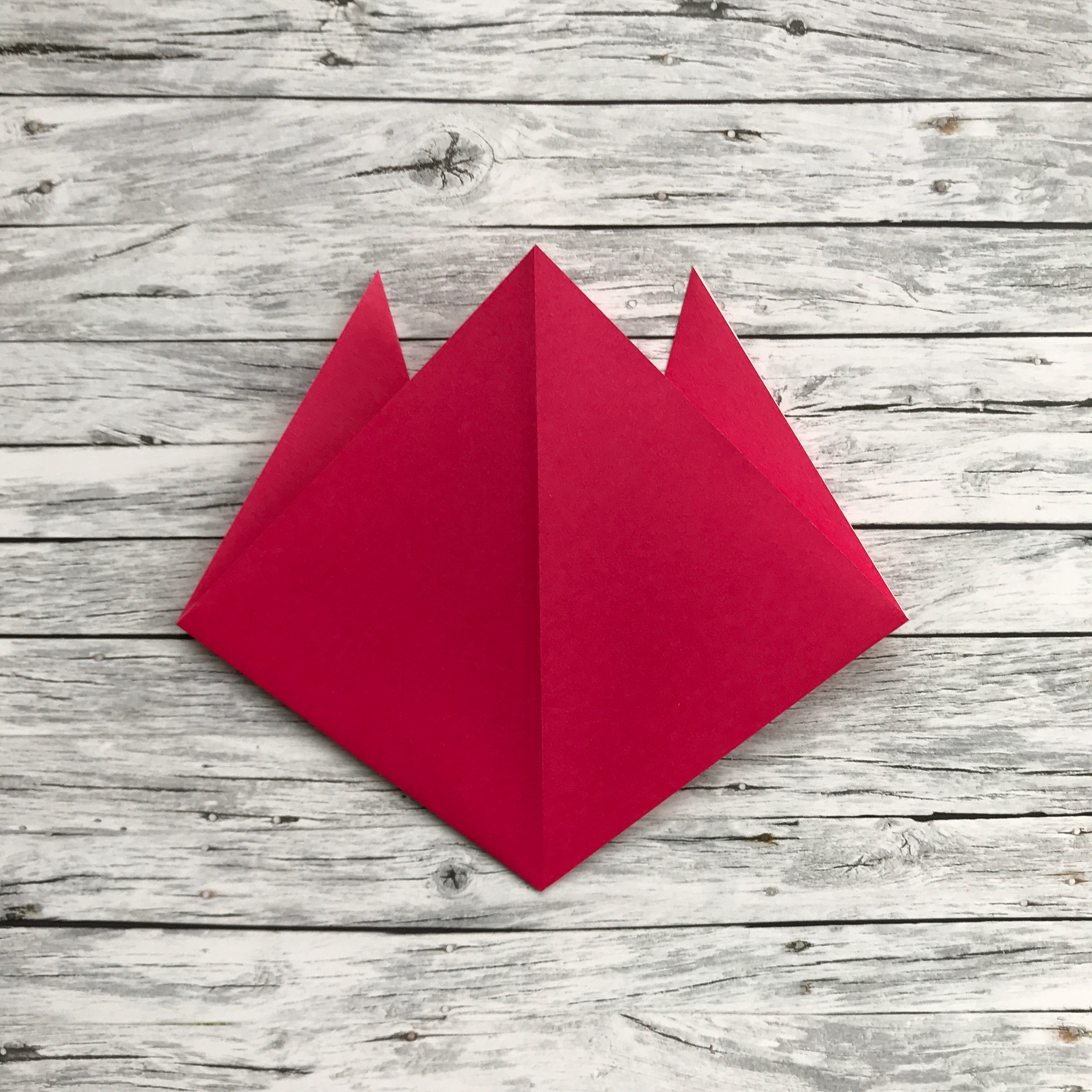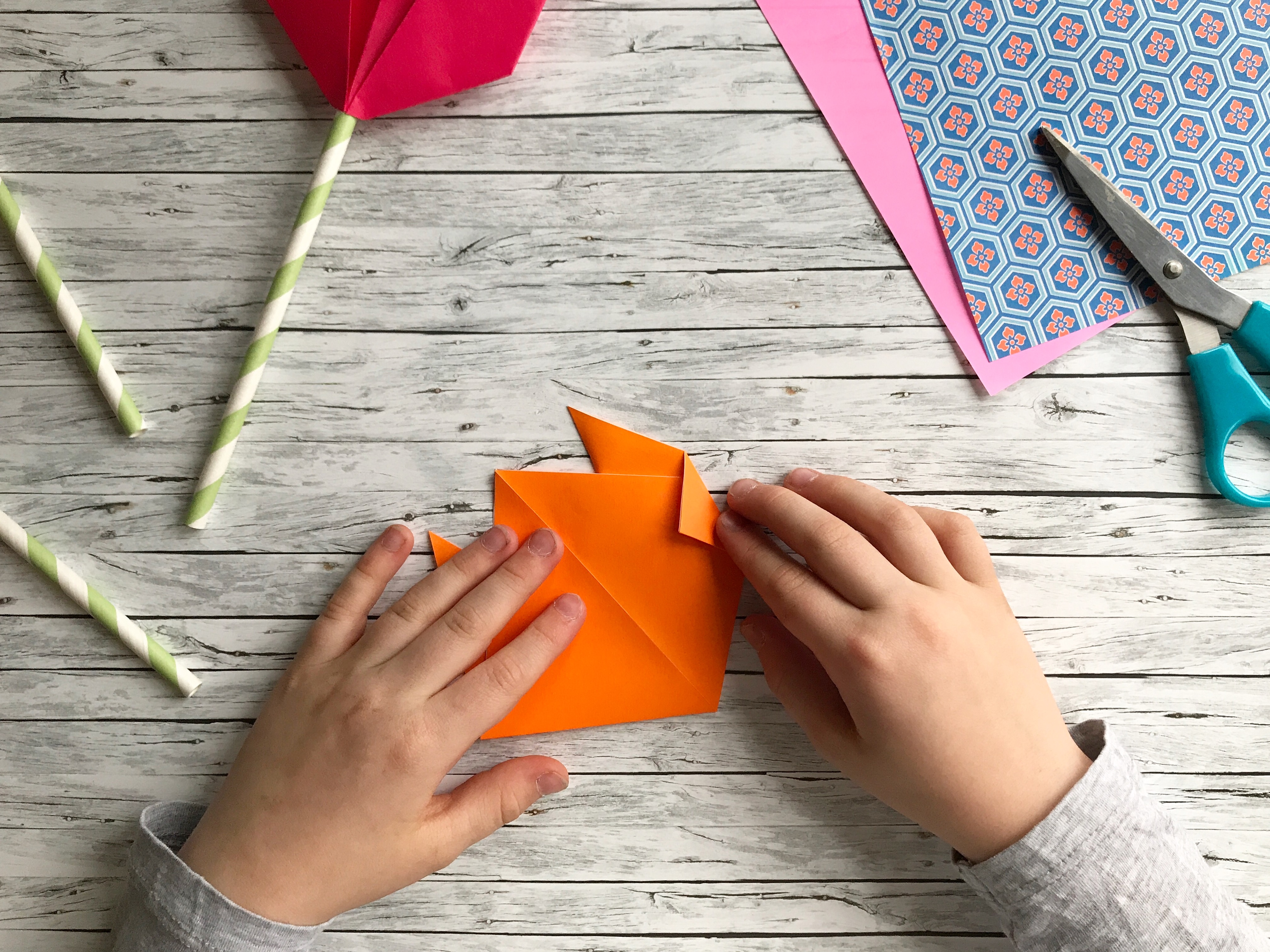 Step 5: Cut a couple of millimetres off the bottom, and push the straw through to create the stem. Secure in place inside the flower with a bit of sticky tape.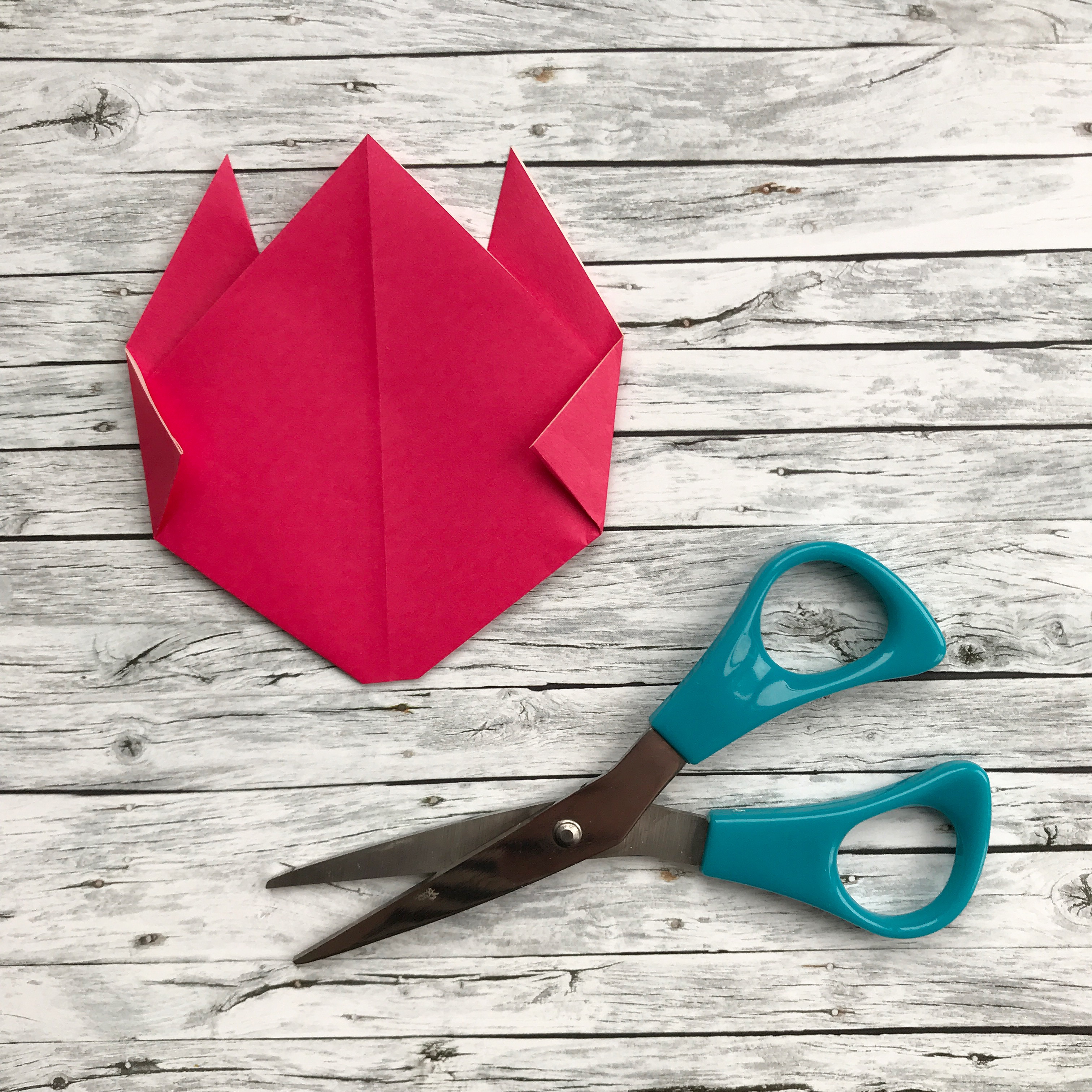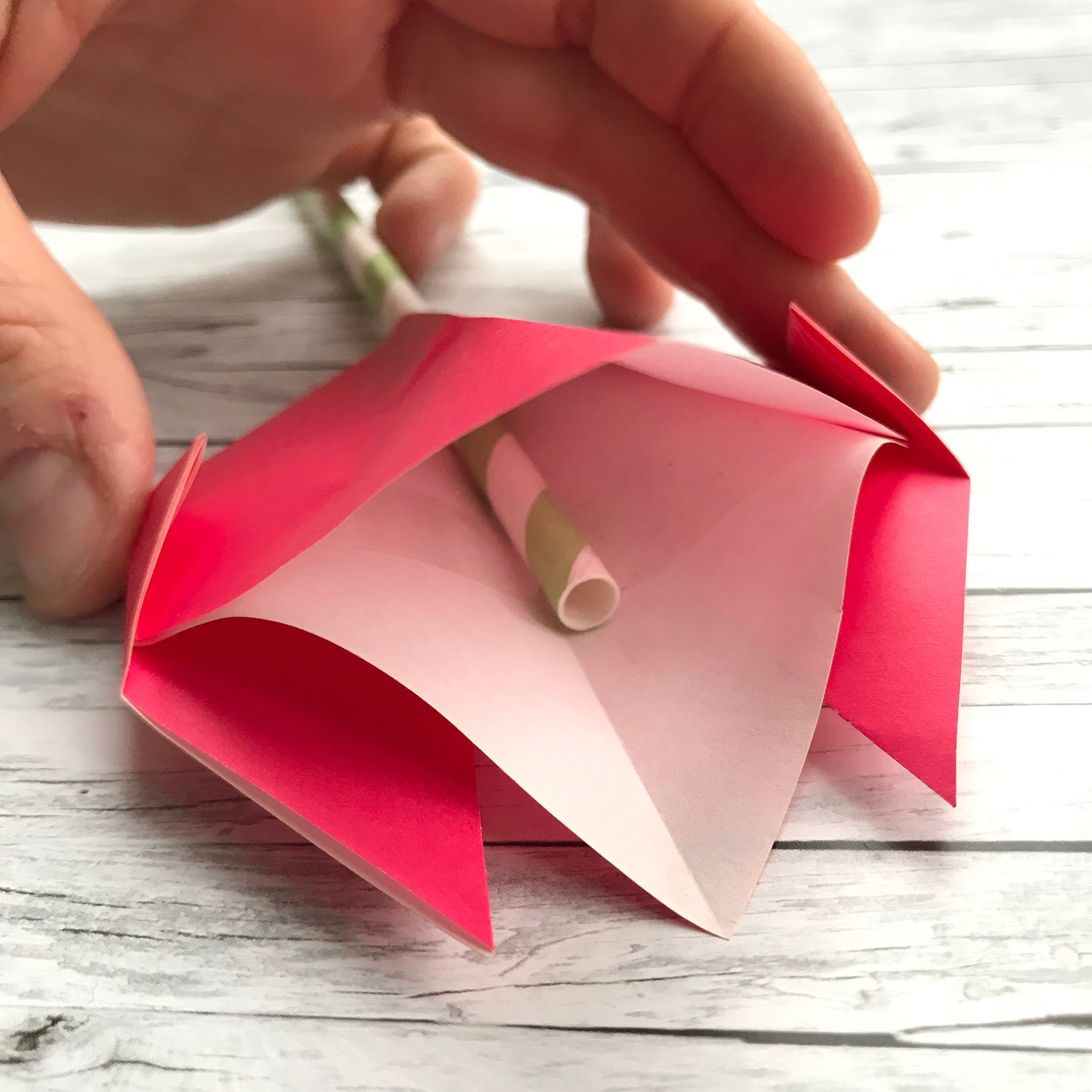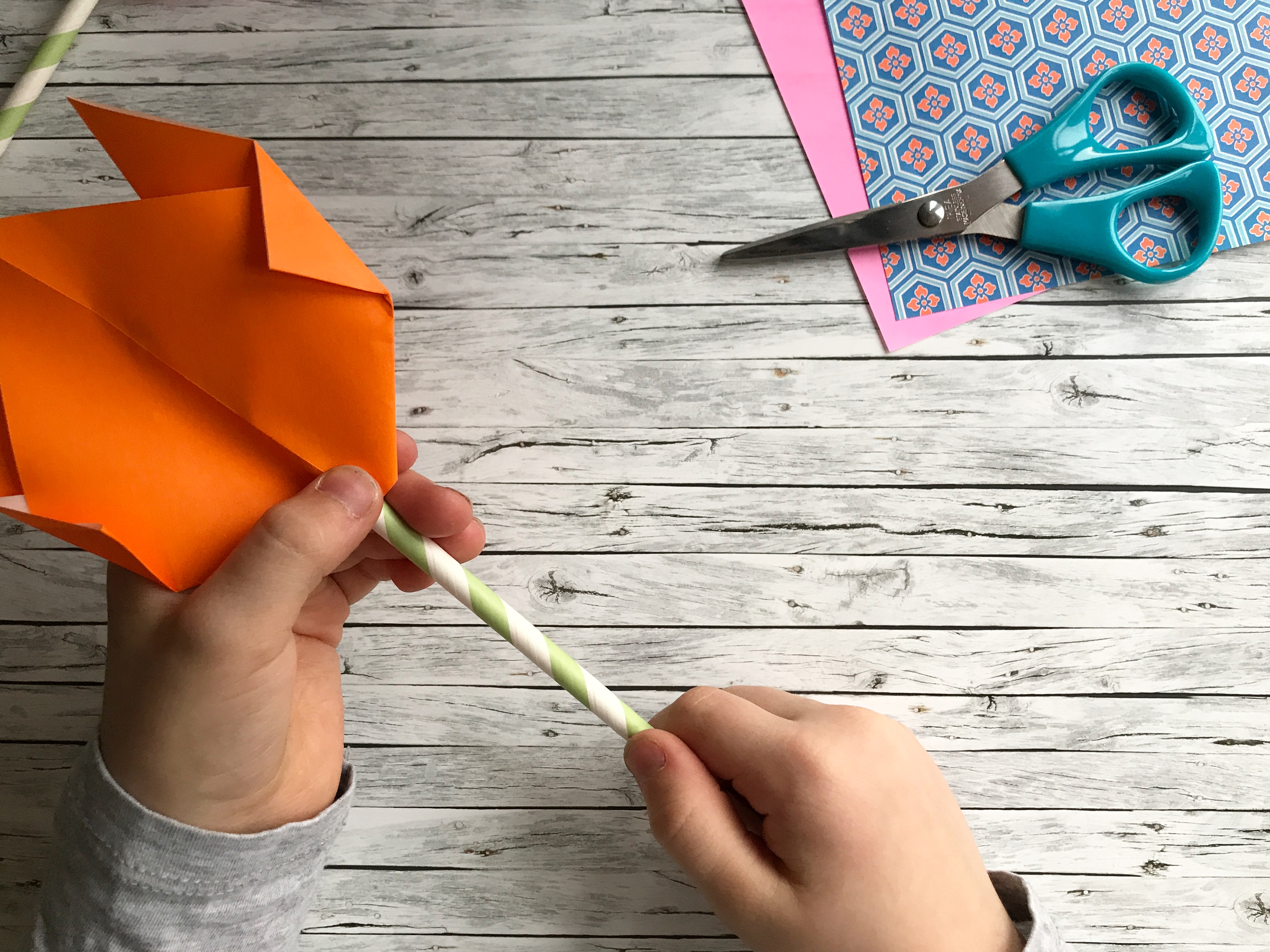 Voila! A whole bouquet of flowers in now time.