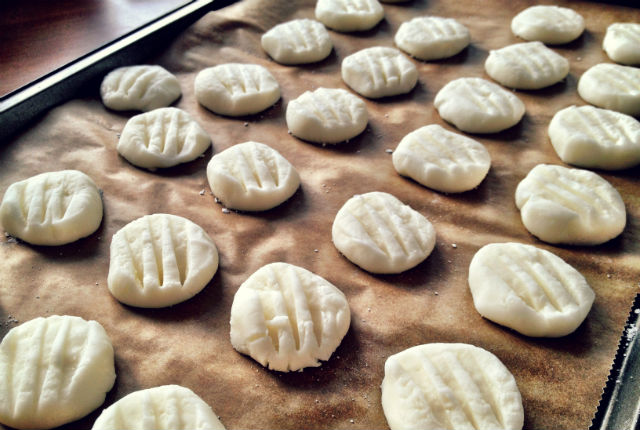 Peppermint Creams
One of those quintessentially British things that for me belong to Christmas, are peppermint creams. Every recipe I found online included raw eggs, but I wanted the boys to be able to eat them too without risk, so I tried my own egg free variation. They were super simple to make, and the boys gave them a  thumbs up on the taste test.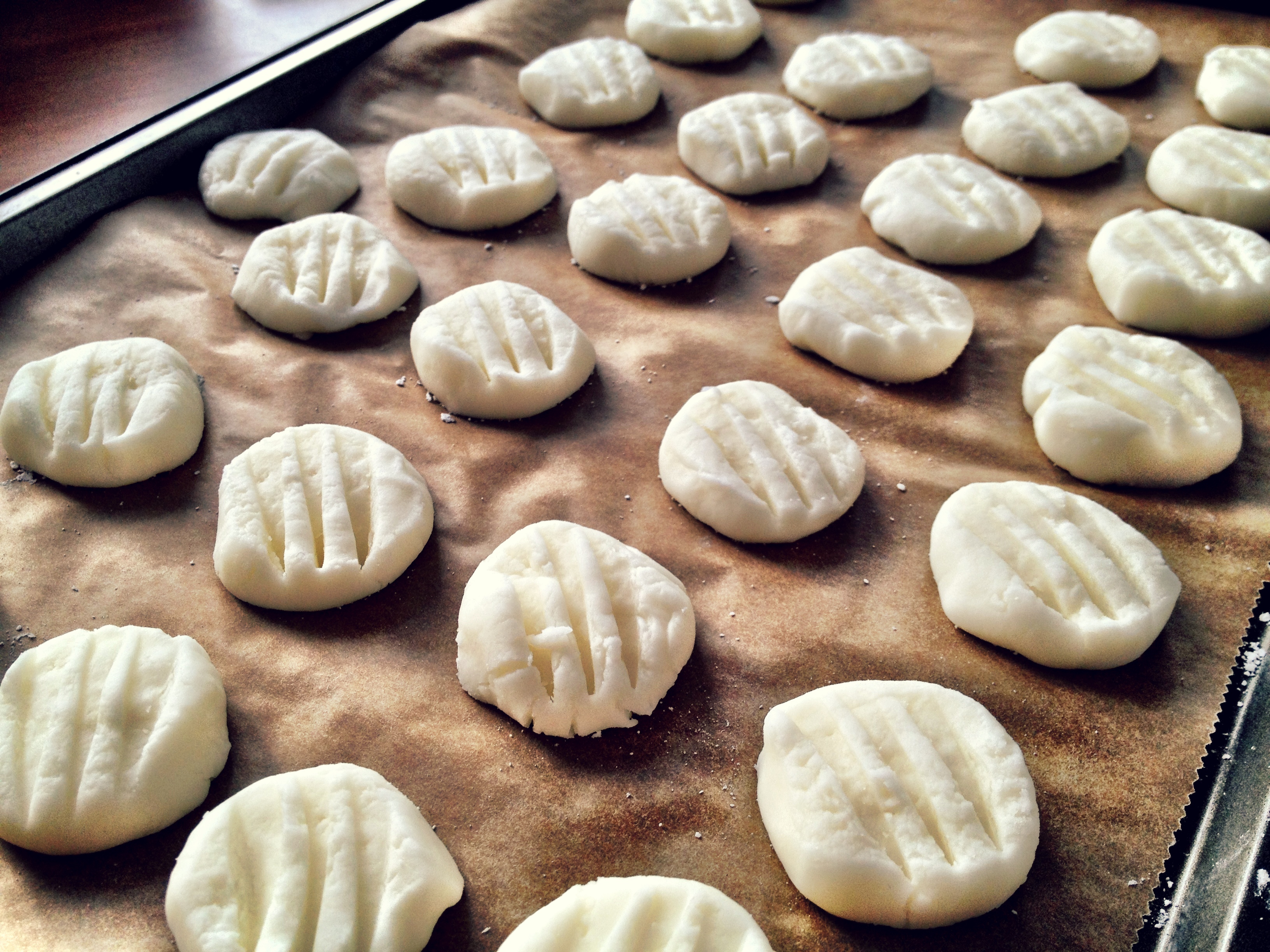 Ingredients
500g icing sugar + extra for dusting
2-3 tablespoons double or whipping cream
1 teaspoon peppermint essence
Directions
Combine the ingredients in a bowl and mix together in to a stiff paste. You don't want the mixture getting too wet, so start off 2 tablespoons of cream and add another if necessary.
Dust your surface with icing sugar, then roll out the mixture into a long sausage about 2-3cm in diameter.
Cut it into slices about 0.5cm thick with a knife.
Place on a baking tray lined with grease proof paper.
Use a fork to press a pattern into the top of each peppermint cream.
Place the baking tray in the refrigerator until the peppermint creams are set. After that you can store them in a container, but still keep them refrigerated.