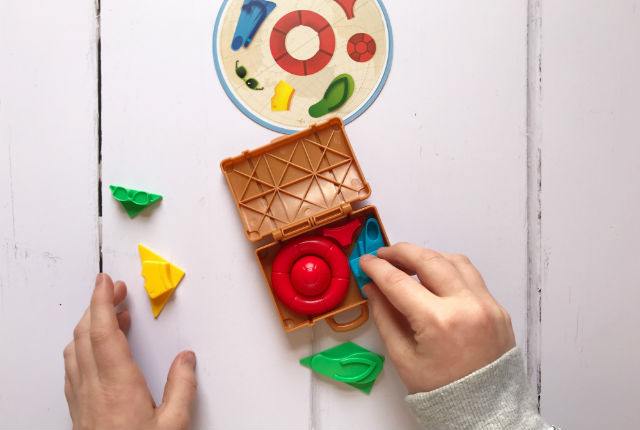 Review: Get Packing Game [AD]
Today I have another review for you, from the Asmodee UK Blogger Board Game Club. This month, we have been testing a fun puzzle game called Get Packing (which reminds me, I need to get packing for our Christmas holiday…)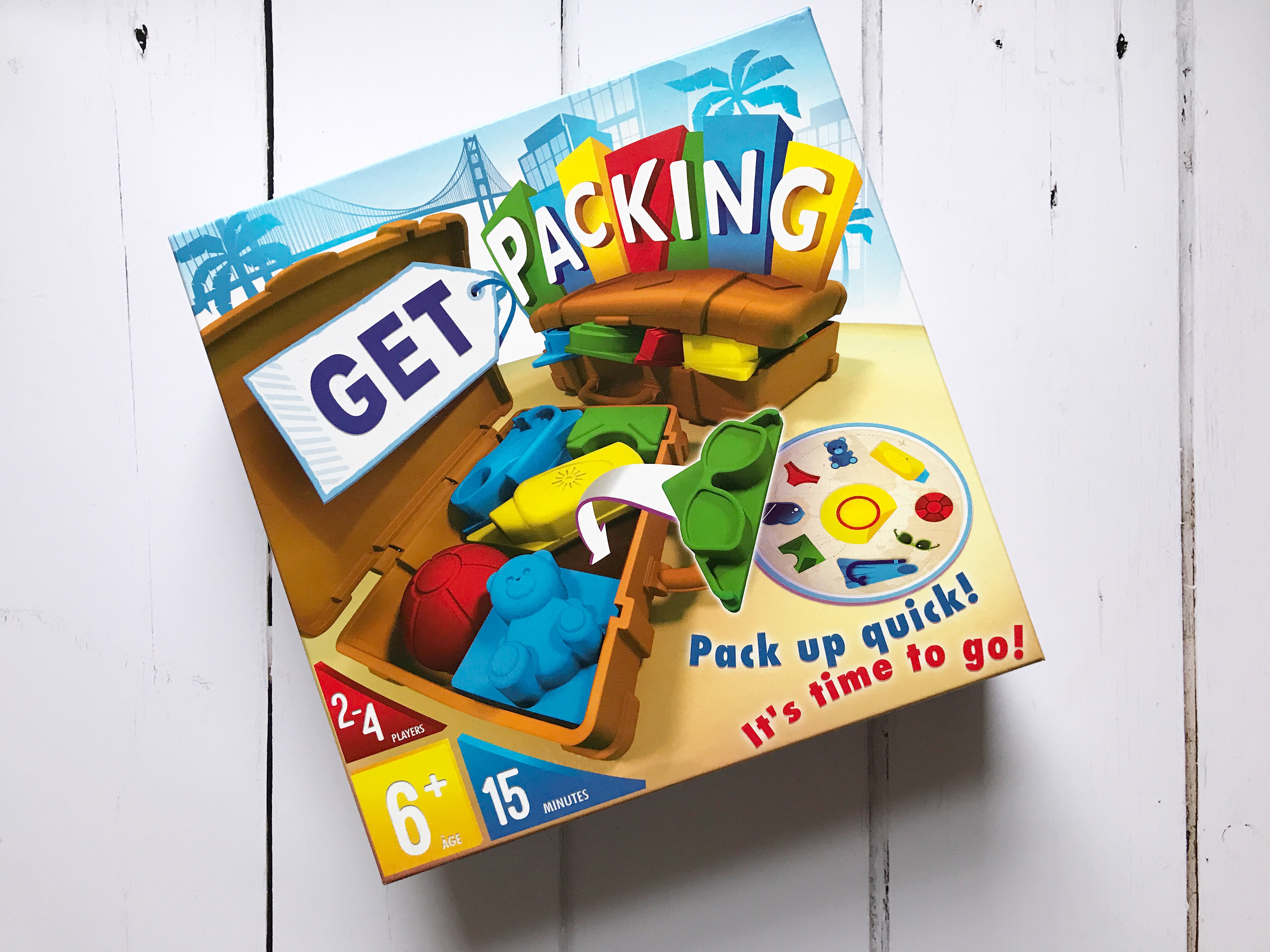 Let's have a look at what's in the box: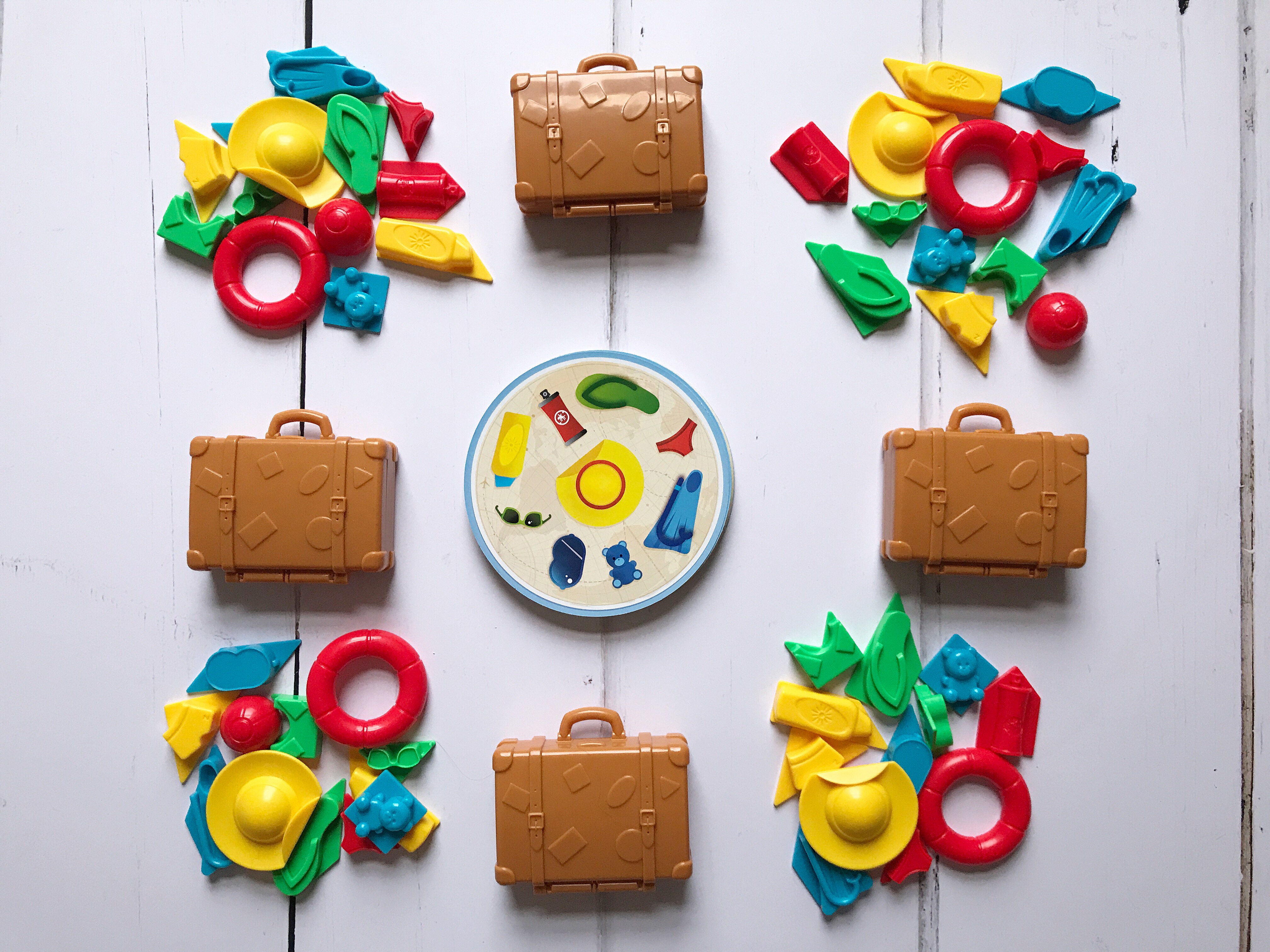 Inside, you get 4 little suitcases, 4 sets of thirteen items (each set has the same items), 30 destination cards, and a set of rules.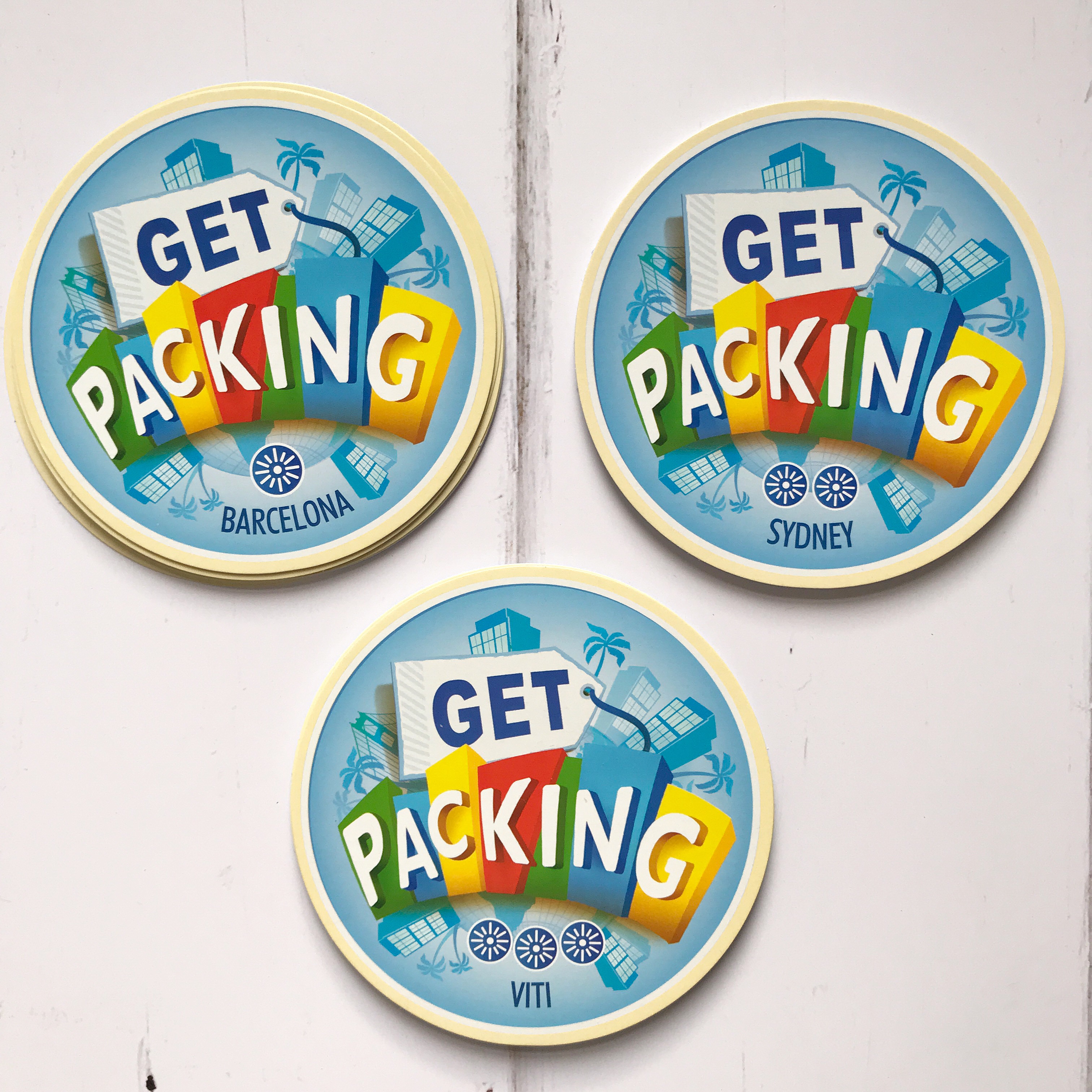 On the back of the destination cards, you have the name of the holiday resort you are 'travelling' to (e.g. Barcelona, Sydney, Viti above), and the difficult level indicated with one, two or three circles, with one being the easiest.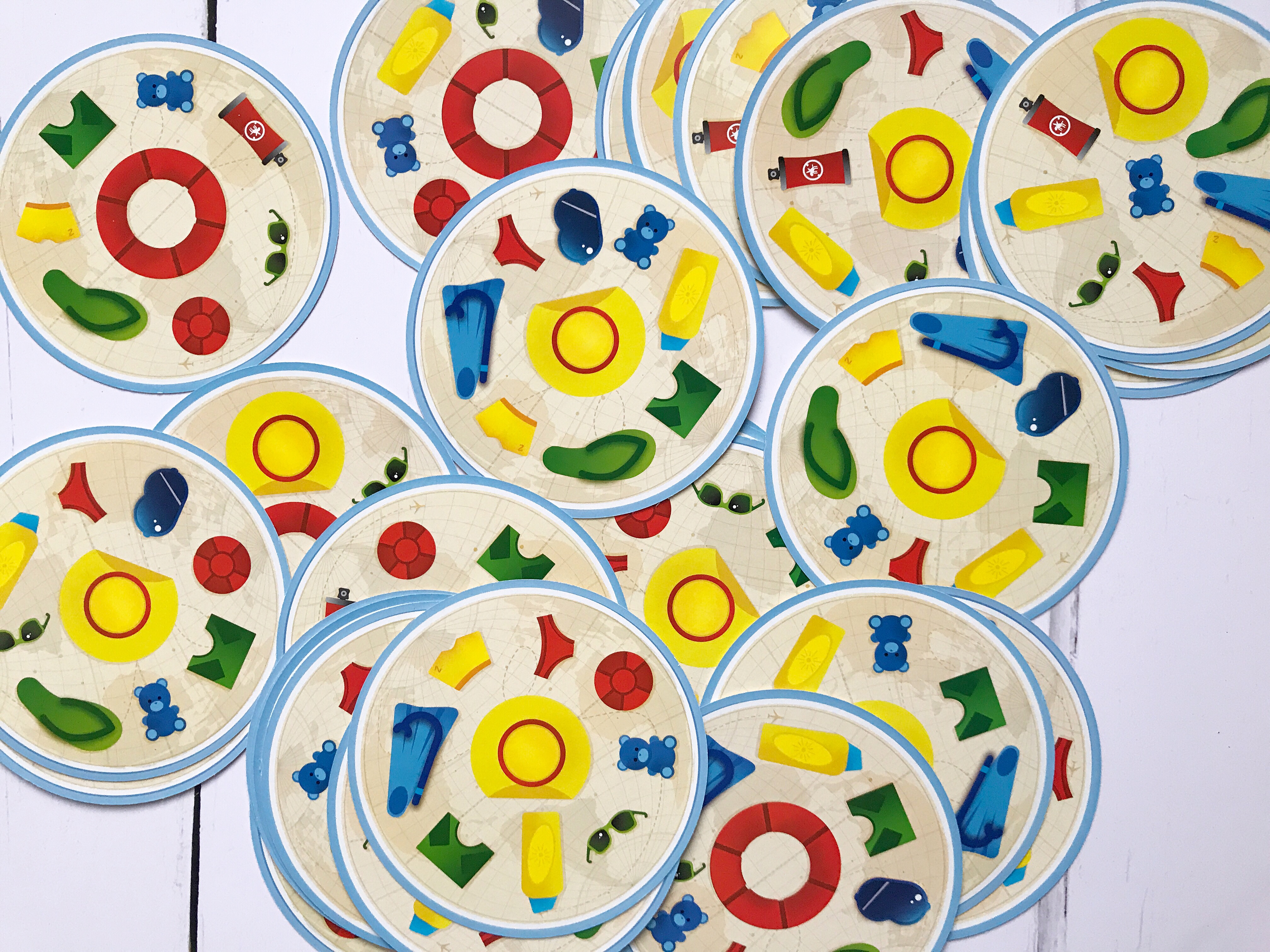 On the back of the cards, you have a list of the required items you need to pack. This is a subset of the 13 items available, and as you will see above the combination of items differs for each destination.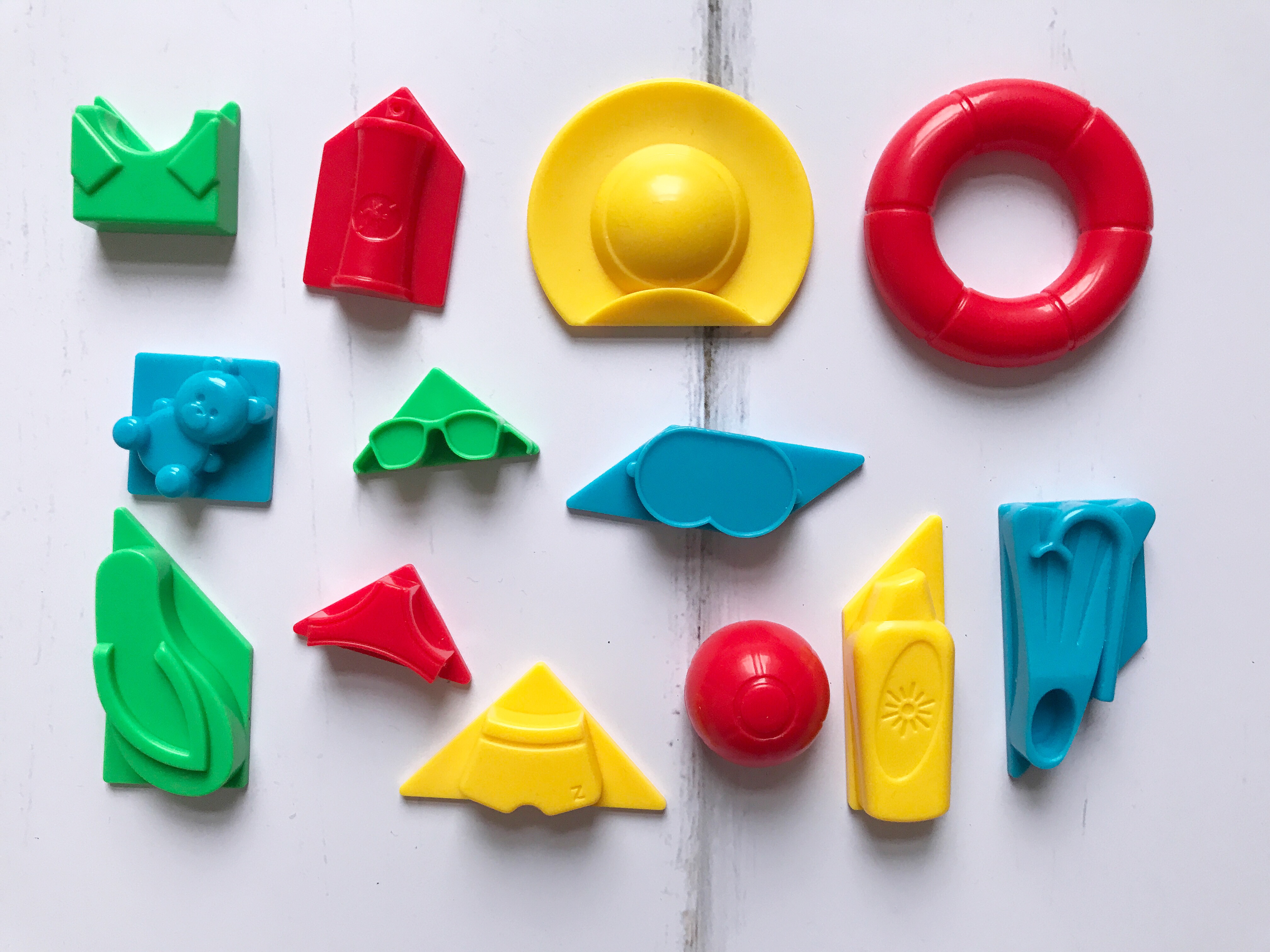 Here's a look at all the thirteen different items – the rules don't explicitly state this (a fact my husband tried to exploit for winning) but we concluded that the items should always be used the right way up – no turning them upside town to make them fit together better!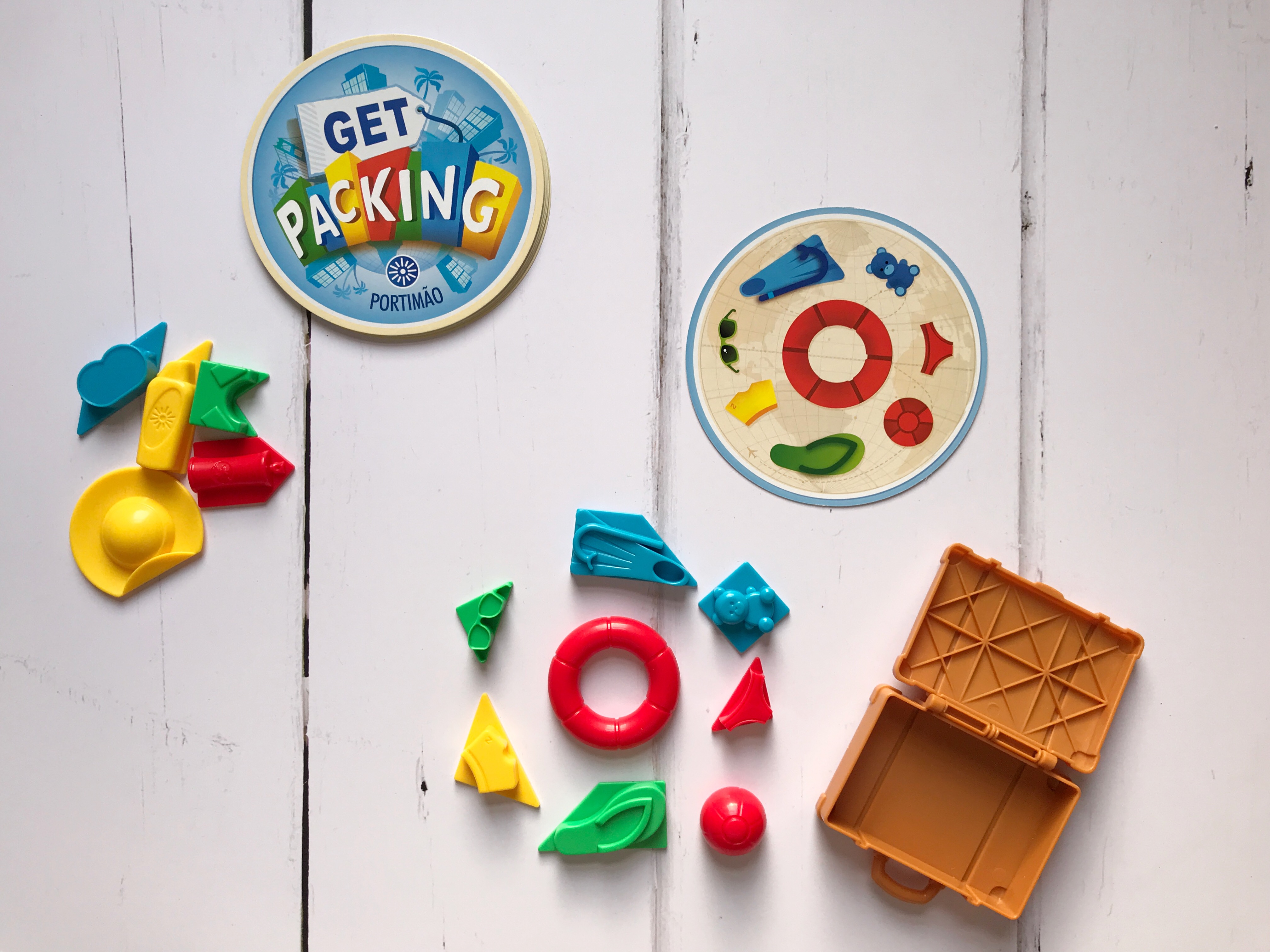 To set up the game, each player gets a suitcase and a set of 13 items and places them in front of them. The destination cards are shuffled and placed as a deck face down in the centre of the table. When everyone is ready, the top card of the deck is turned over.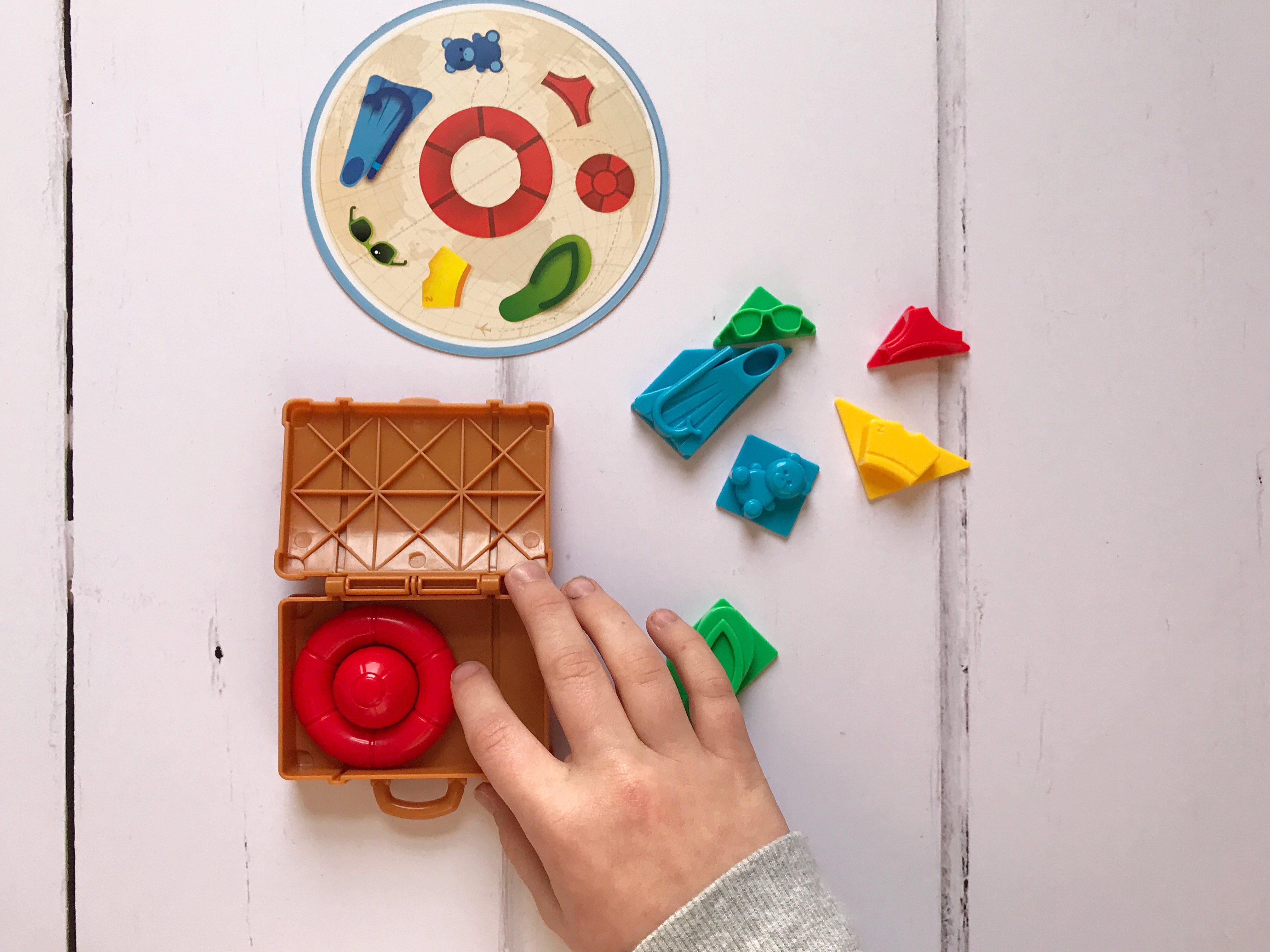 The aim of the game, is to be the first to get all the items from the destination card in your suitcase AND be able to close the suitcase correctly. All players play simultaneously, and the first to finish packing and close their suitcase slams their hand on the card.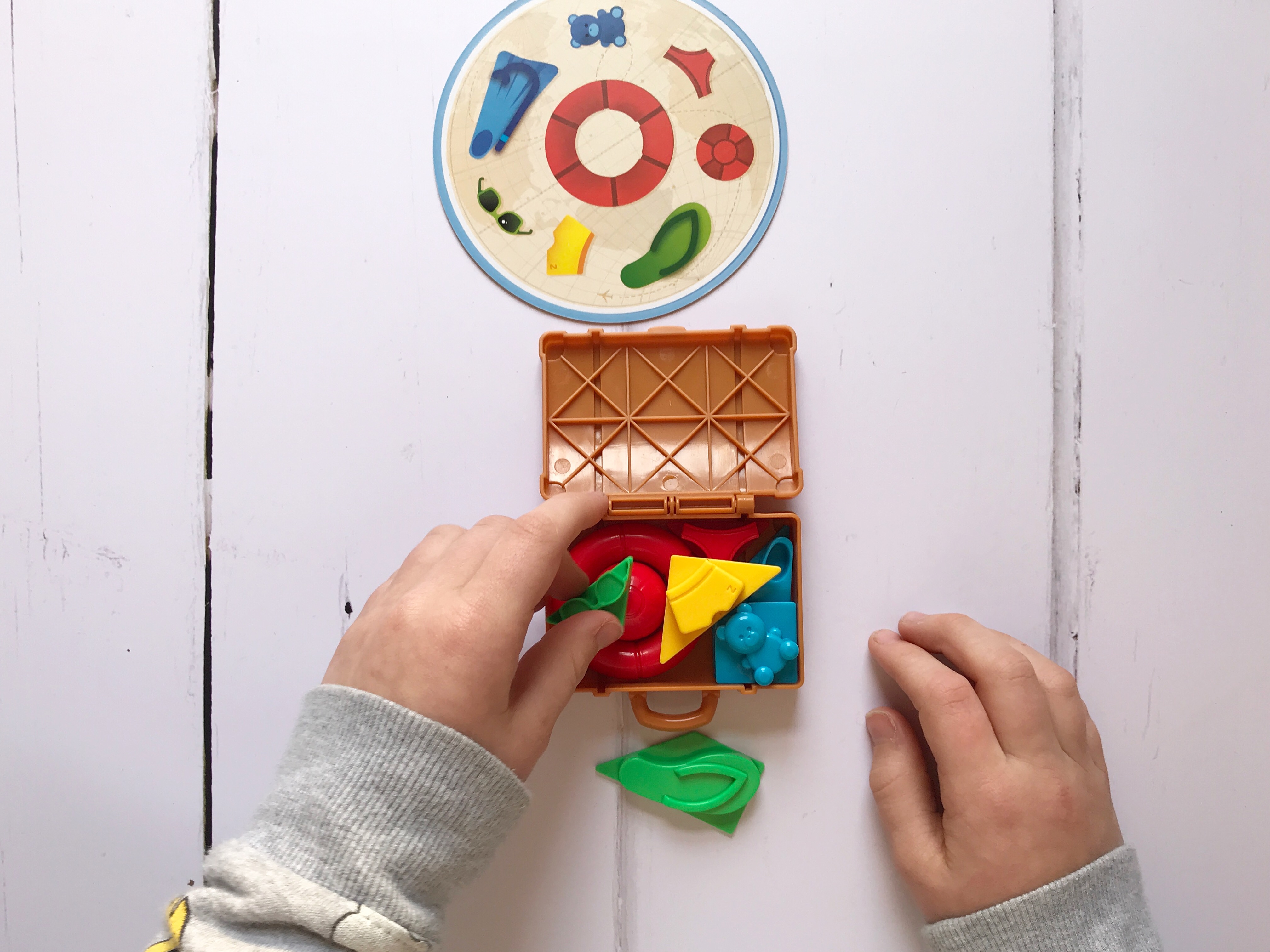 The other players then check to see if the case has been packed with all the relevant items and shut correctly. We found that a good strategy to avoid packing the wrong items or missing anything out, is to sort out the items you need for the specific destination and put the others to the side (as shown above) so that you don't get muddled up.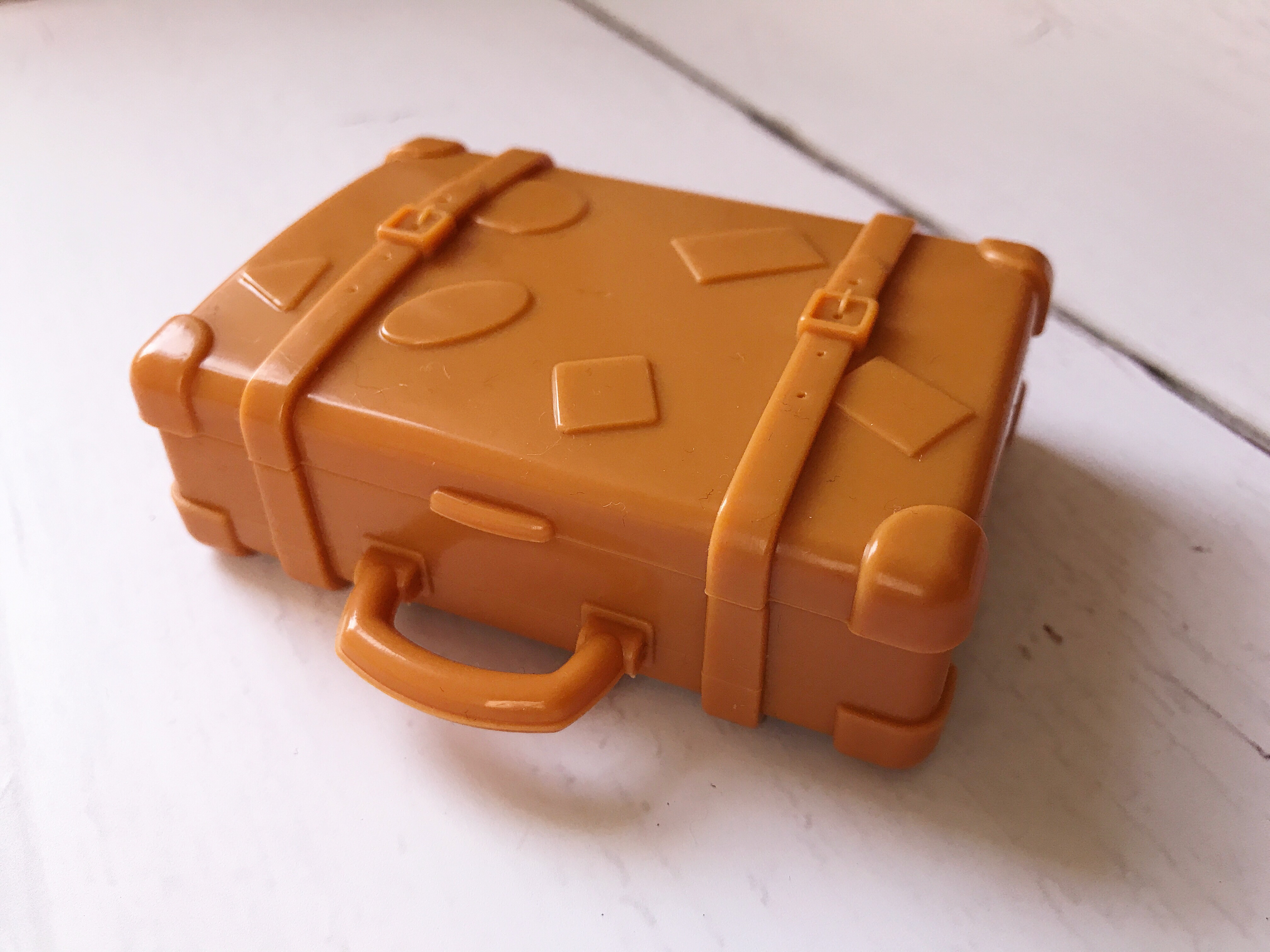 If the player has correctly packed and shut their suitcase, they get to keep the destination card. If not, play resumes until someone gets it right. The first player to win three destination cards is the overall winner.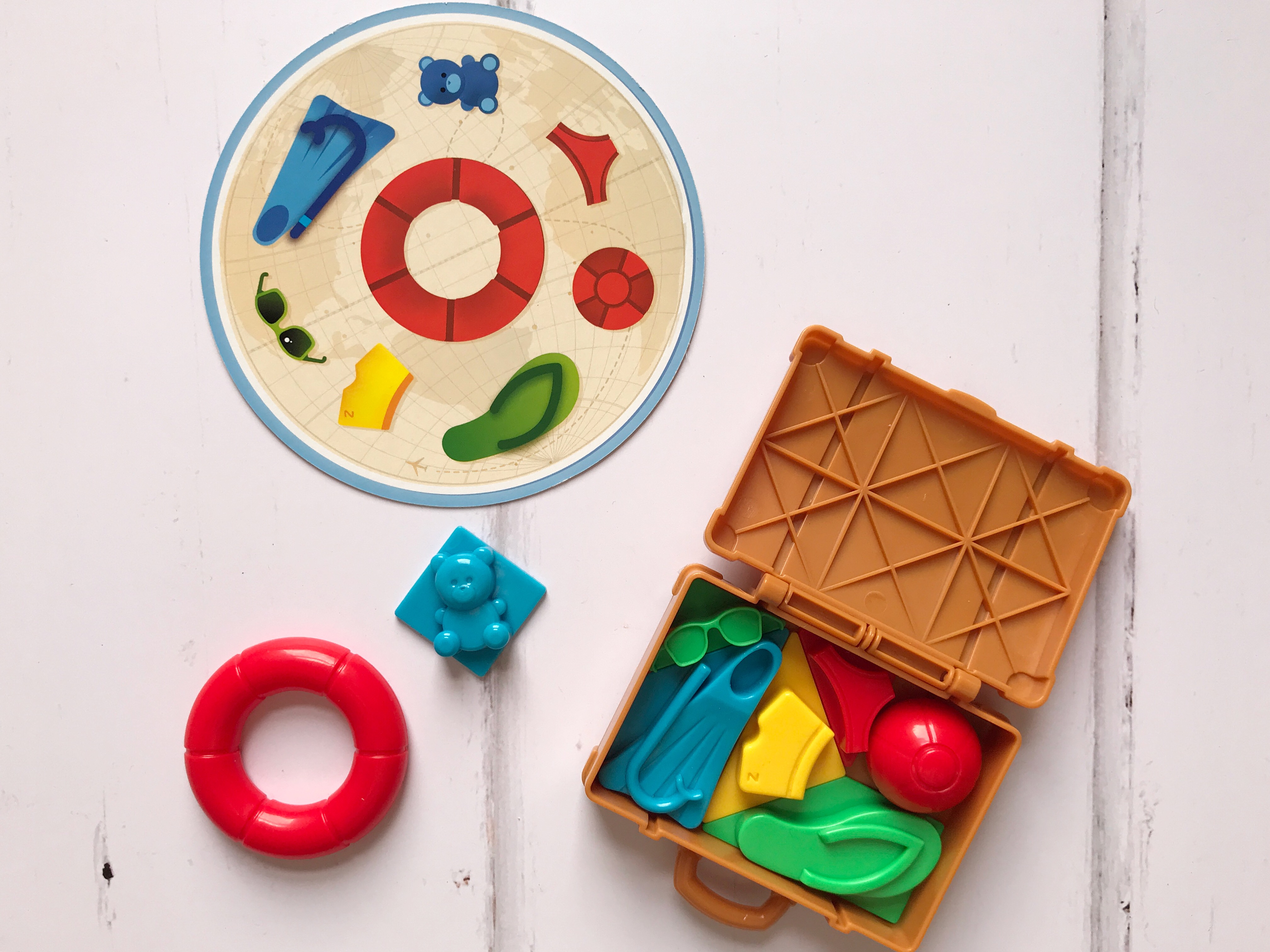 The game is suitable for 2 to 4 players, and is recommended for ages 6+. All four of us played it together, so two grown-ups, a 5 year old and a 9 year old. The rules give a couple of tips on how to make it more fair when playing with mixed ages, e.g. using only Level 1 cards when playing with younger children, or grown-ups only being allowed to use their non-dominant hand to pack their suitcases. To be honest, neither of these strategies worked for us. Using just one, non dominant hand made no difference to how fast the grown-ups were. So we tweaked things a little and played with two decks, turning over two cards at a time – a Level 1 card for the kids, and a Level 2 or 3 card for the grown-ups. Whoever was fastest at completing their card correctly won that round. You could easily adapt this strategy, e.g. Level 2 cards for older kids and Level 3 cards for grown-ups, or all three Levels mixed together when players are evenly matched.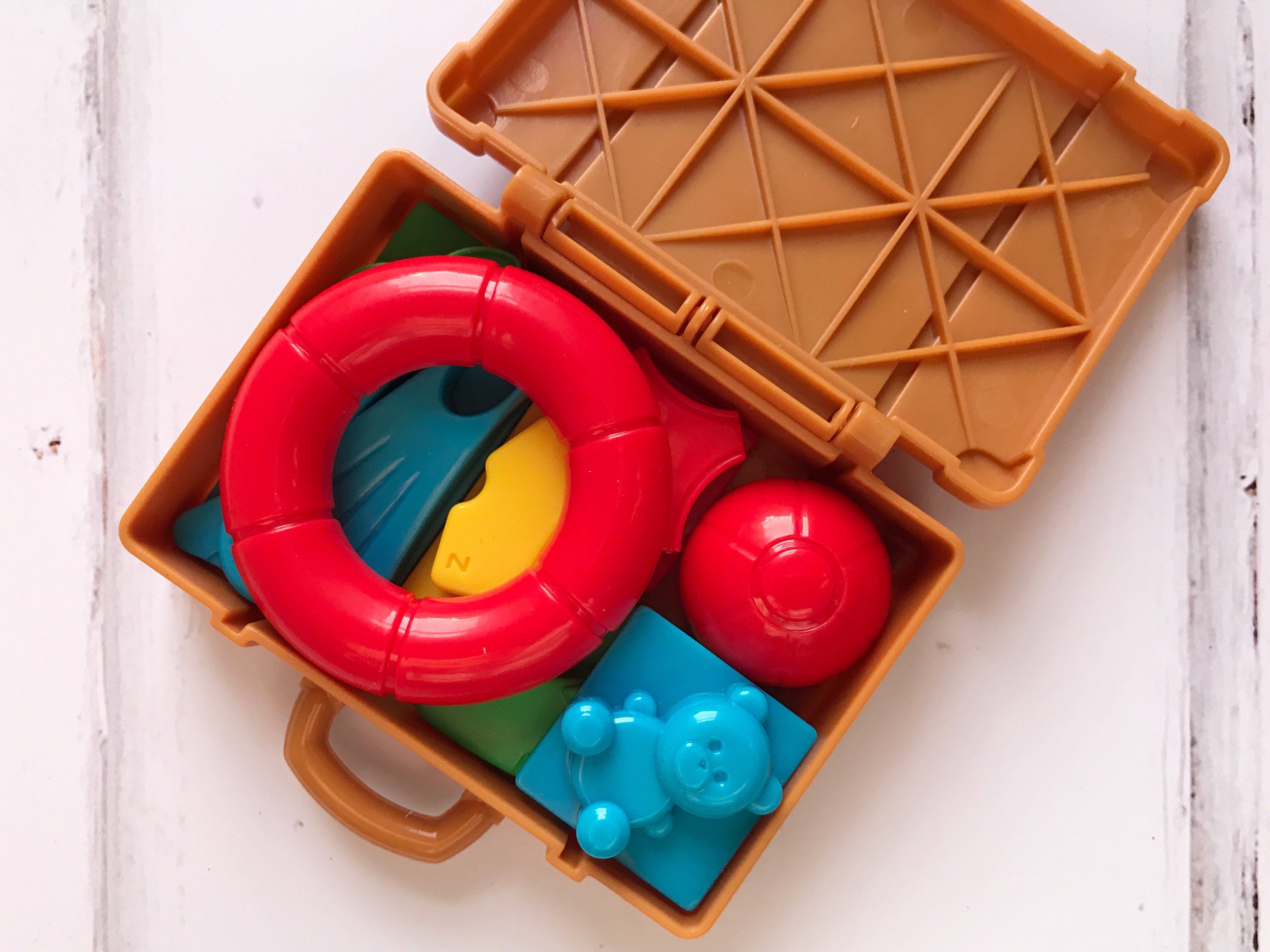 We also found that it's just as much fun playing this as a communal game, i.e working together to solve the different cards. Our 5 year was surprisingly good at finding the right strategy for packing each case – including for the harder levels – even if he then needed some help figuring our the last few pieces.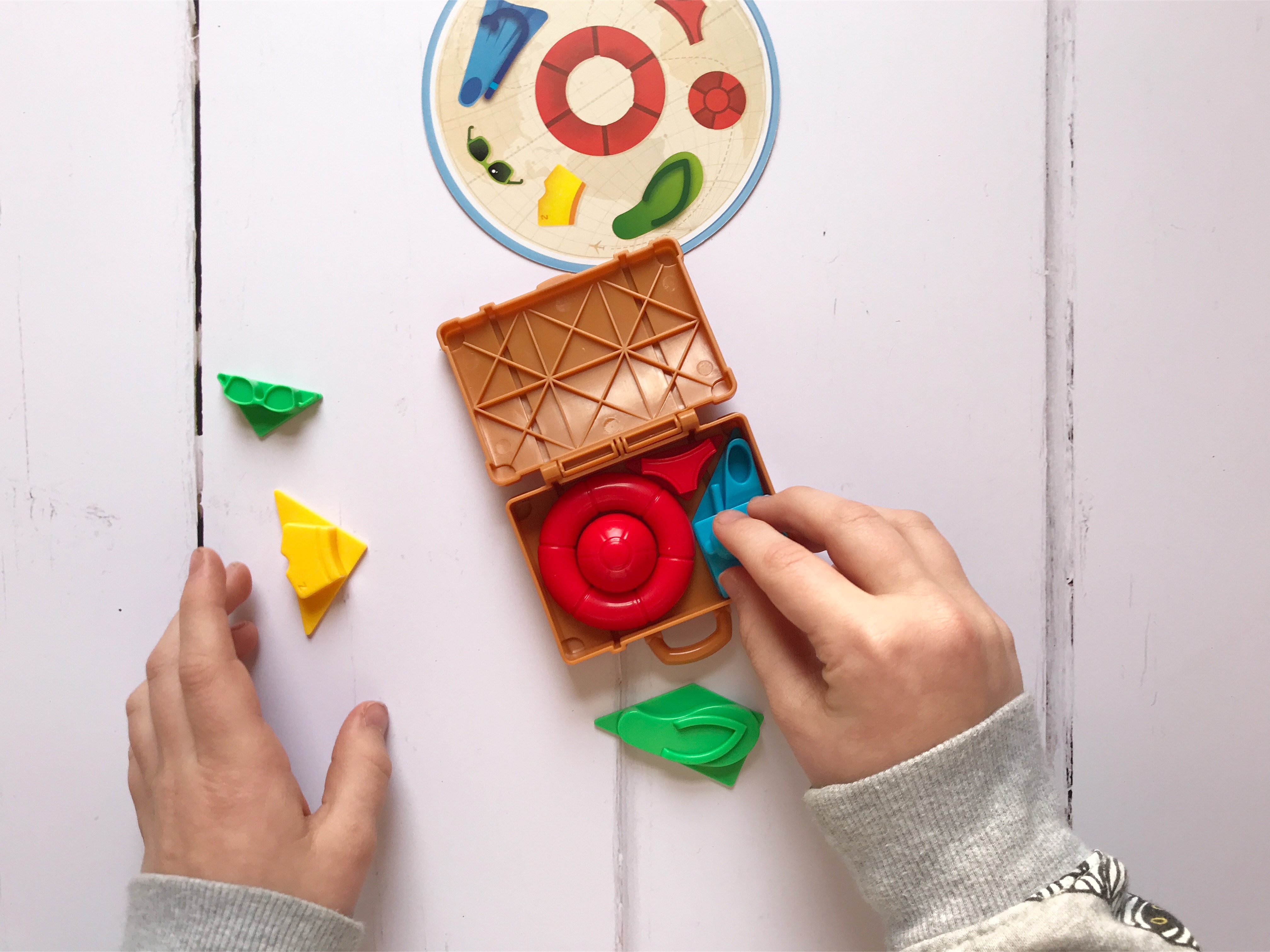 There is also a solo variation, where you set yourself a timer of 30 seconds to solve a card. My 5 year old, who has taken to this game the most, loves to sit in a corner trying to solve cards by himself – though he gives himself more than 30 seconds.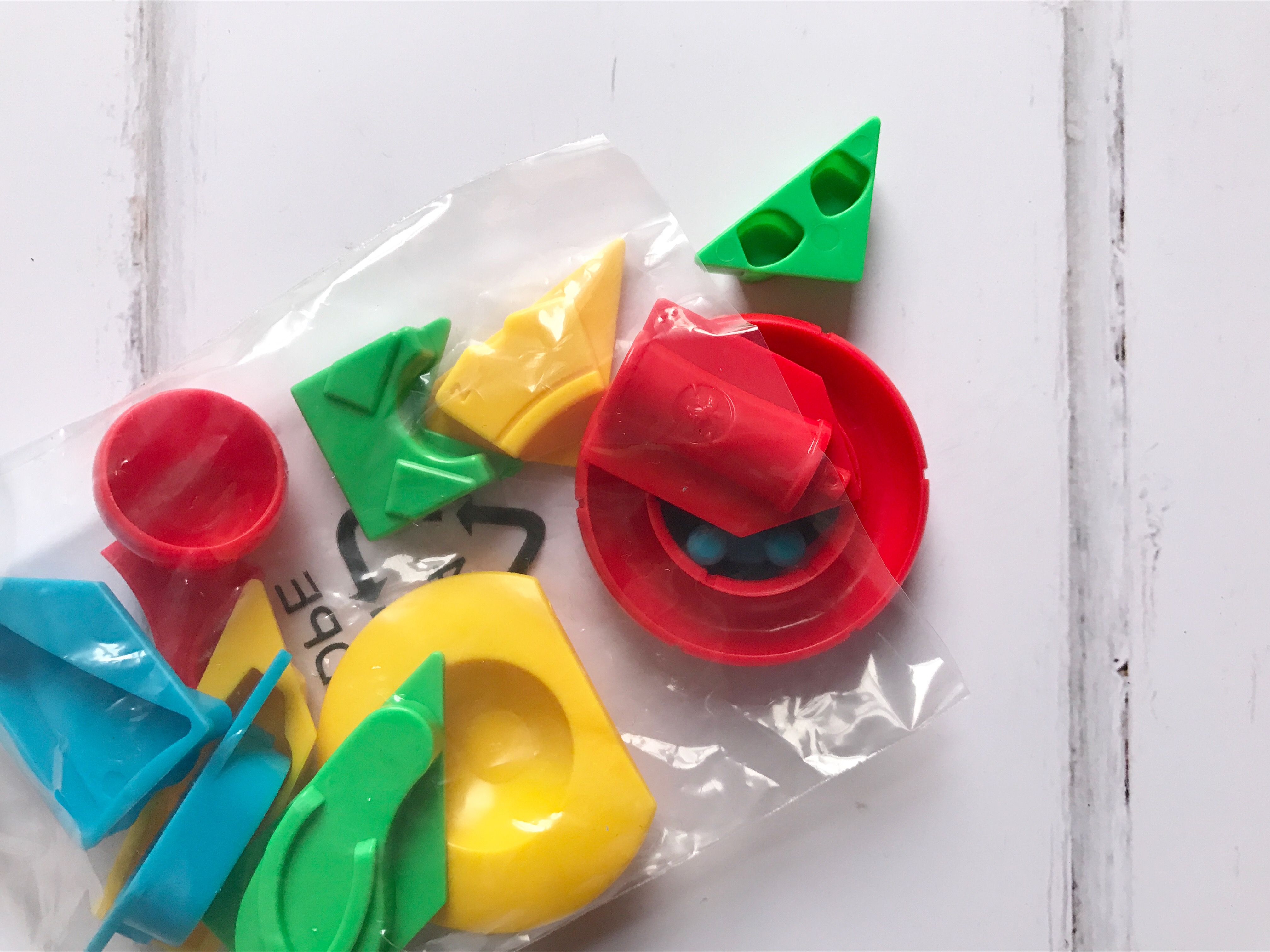 My only really criticism – other than all the pieces being made from plastic, which we are trying to avoid more – is that the sets of pieces come in little bags which need to be cut open (see above). For being able to store the pieces in sets, it would have been good if the bags were e.g. drawstring bags or resealable plastic bags, to avoid the pieces falling out in storage and getting mixed up.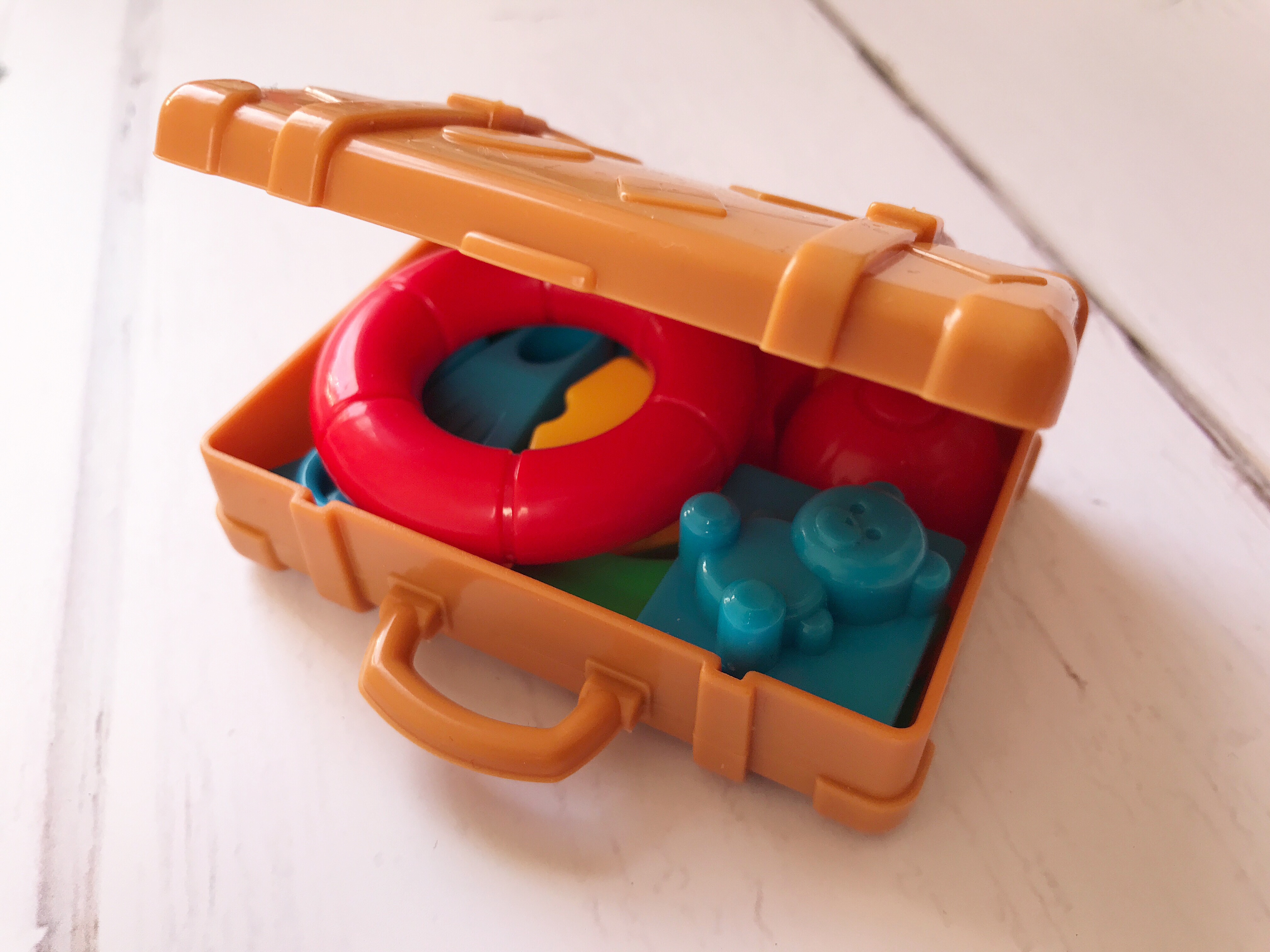 Overall though, we all really enjoyed this game, and it's perfect for anyone who likes a puzzle challenge. Get Packing is available from Amazon.
[line]
Disclosure: We are members of Asmodee UK Blogger Board Game Club and received a free sample game for the purposes of writing an honest review. However, all thoughts and opinions remain our own. This post contains an Amazon affiliate link. If you shop via this link I will receive a small percentage of the revenue, without any extra cost to you, which helps to keep this blog running. Thank you.