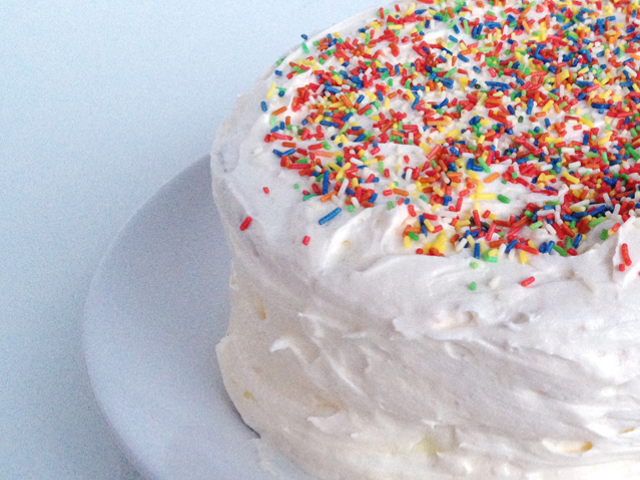 Lemon Confetti Cake (GF)
Any excuse for a cake, and nothing screams summer like a refreshing lemon cake. Well, I think so anyway. With some butter cream icing and confetti sprinkles on top for extra decadence. Of course.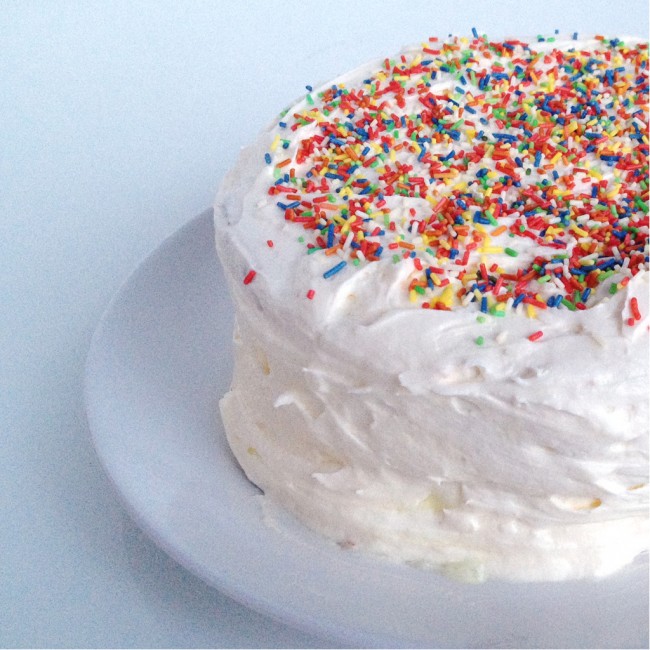 Ingredients
for the cake:
250g butter or margarine
150g sugar
4 eggs
250g gluten free flour (I usually use Schär or Dove's Farm white flour mix)
2 heaped teaspoons gluten free baking powder
juice of 1 large lemon
ca. half a jar of good quality lemon curd
for the icing:
200g unsalted butter, softened
400g icing sugar
1 – 2 tablespoons lemon juice
You'll also need a 18-20cm round spring form baking tin, and some confetti sprinkles (if baking gluten free, be careful to check the ingredients as many sprinkles contain wheat flour!)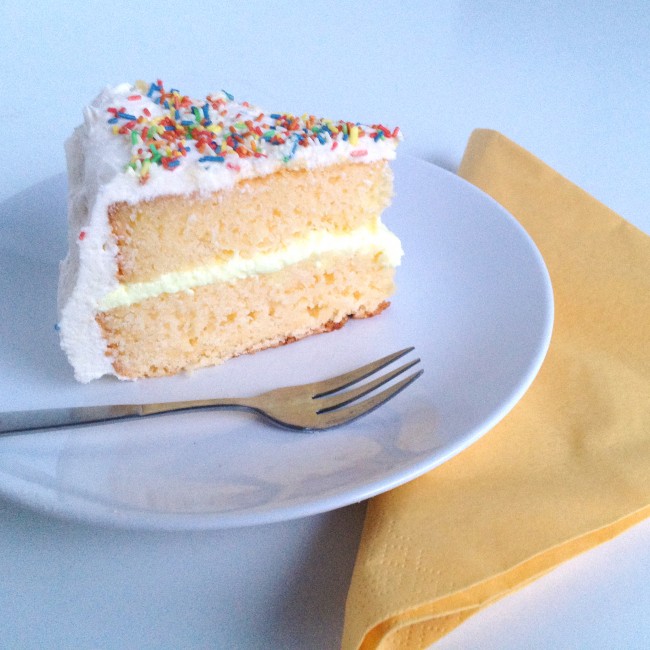 Directions:
Pre-heat your oven to 180°C.
Mix together the butter, sugar and eggs until creamy.
Add the flour and baking powder.
Add in the lemon juice.
Fill the mixture into 18-20cm round spring form baking tin, greased and lined with grease proof paper.
Bake for 45-60 minutes, depending on your oven. If the top starts to brown, cover with tin foil to prevent burning.
Leave to cool for at least 5 minutes, then carefully remove from the tin and leave to cool completely.
Once the cake has cooled, carefully cut in horizontally in to two.
Spread the bottom half generously with lemon curd, then carefully place the other half on top.
To make the icing, beat the butter in a bowl until soft, then add half the icing sugar until you have a smooth mixture.
Beat in the other half of the icing sugar, then add 1 tablespoon of lemon juice.
If you feel the icing is still too thick, you can add another tablespoon of lemon juice, but since icing sugar is involved proceed with caution as your icing can quickly become to runny!
Carefully spread the icing all over your cake – then sprinkle the confetti sprinkles on top before the icing sets, otherwise it won't stick!
Enjoy with a nice cup of tea, or a refreshing glass of rosé.