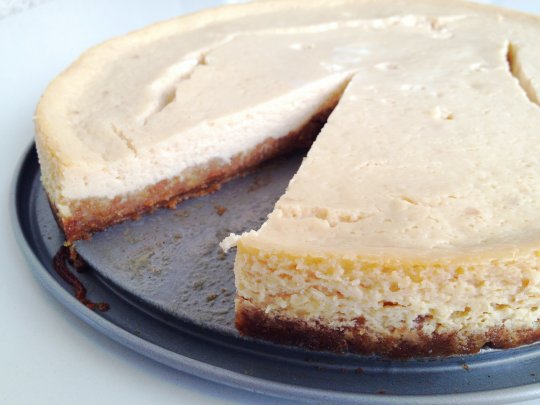 When life gives you lemons…bake lemon cheesecake
A light lemon cheesecake is perfect for summer time – this one is a big hit with all the family!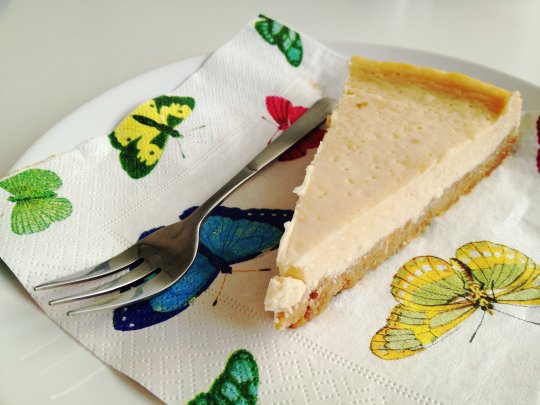 Ingredients
150g gluten free digestive biscuits
8 tablespoons unsalted butter
1 tsp cinnamon
600g cream cheese
150g sugar
juice and zest of 2 lemons
3 eggs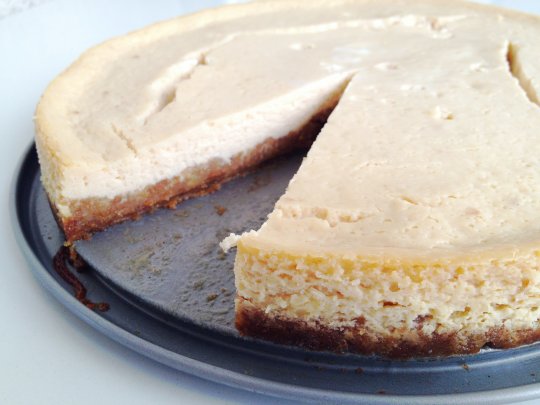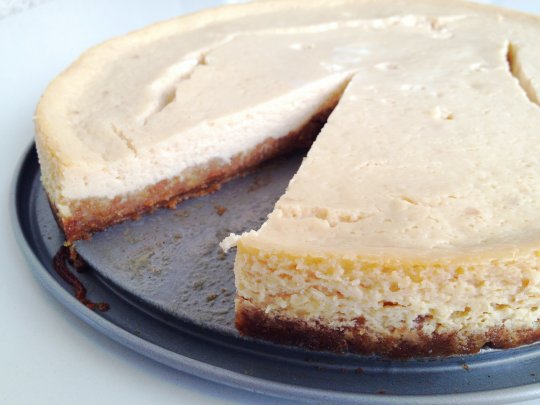 Directions
Preheat oven to 200°C.
Crush biscuits – I did this my putting them in a plastic food bag and bashing them with a rolling pin!
Melt the butter.
Mix the biscuit crumbs, cinnamon and melted butter, and press evenly and firmly into a springform tin (my tin was 30cm – keep in mind that the smaller the tin, the thicker the layers of the cake).
Bake for 5 min, remove from oven and leave to cool. Do NOT remove from tin!
Reduce oven temperature to 150°C.
In another bowl, whip the cream cheese until smooth, then mix in the sugar, lemon juice, zest and eggs until there are no lumps.
Pour the cheese mixture in to the tin on top of the biscuit base.
Bake cake for 40 mins or until the centre of the cake is no longer runny.
Switch off the oven but leave the cake inside for another 20 minutes.
Leave cake to cool completely before serving.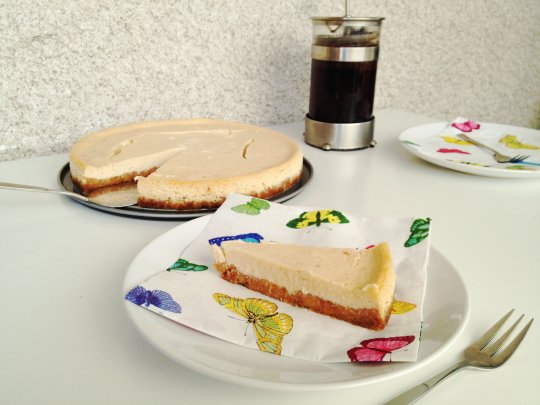 What's your favourite thing to bake in summer?