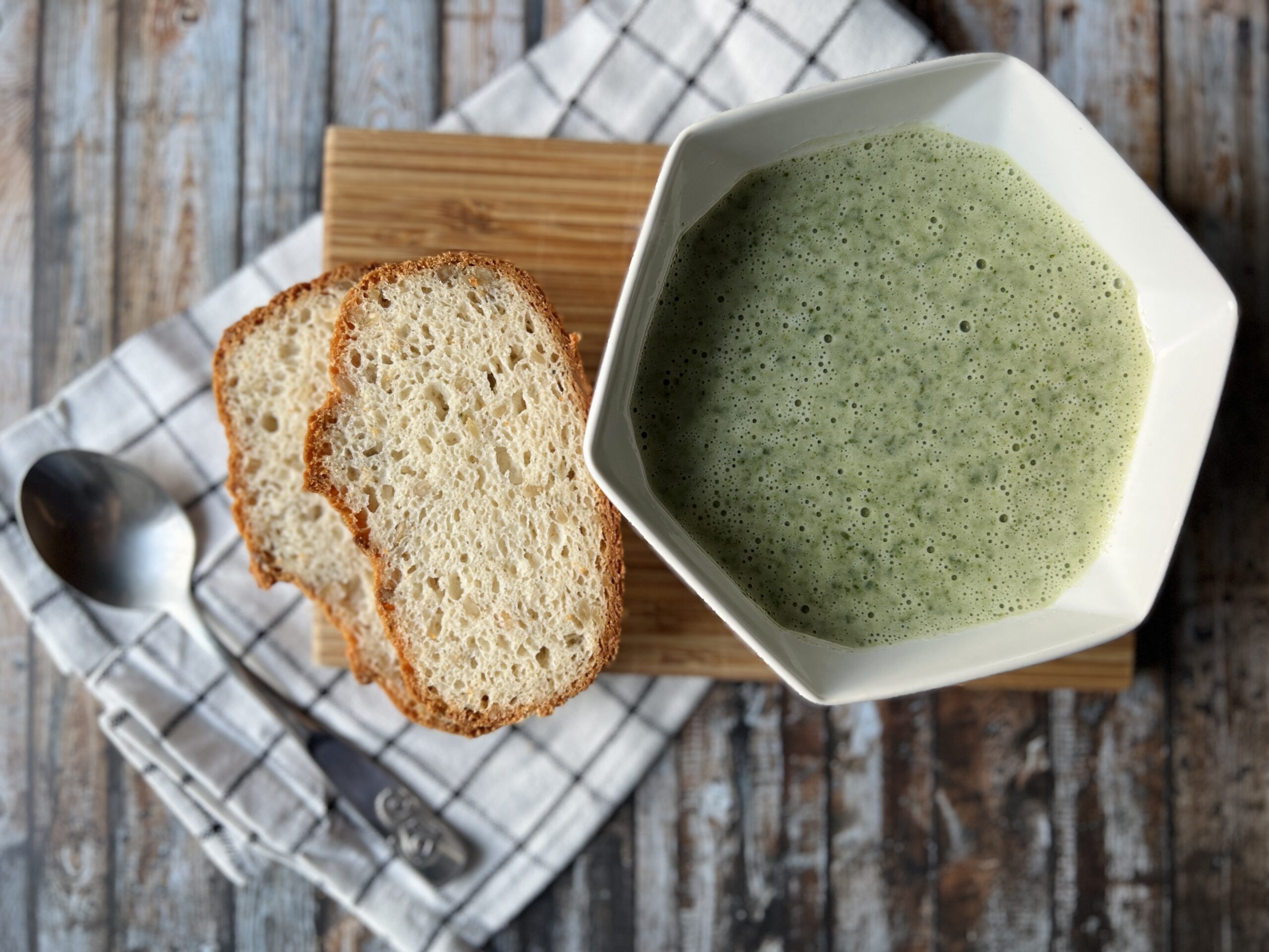 Ground Elder Soup
If you can't eat it, beat it! Ground elder is the bane of many a gardener's life as it's incredibly invasive and notoriously difficult to remove. But it used to be cultivated as a vegetable, and was introduced to Britain by the Romans as a food staple. It makes for a very delicious soup, and as it is quite rampant in our large shared garden, we don't need to go very far to forage for any.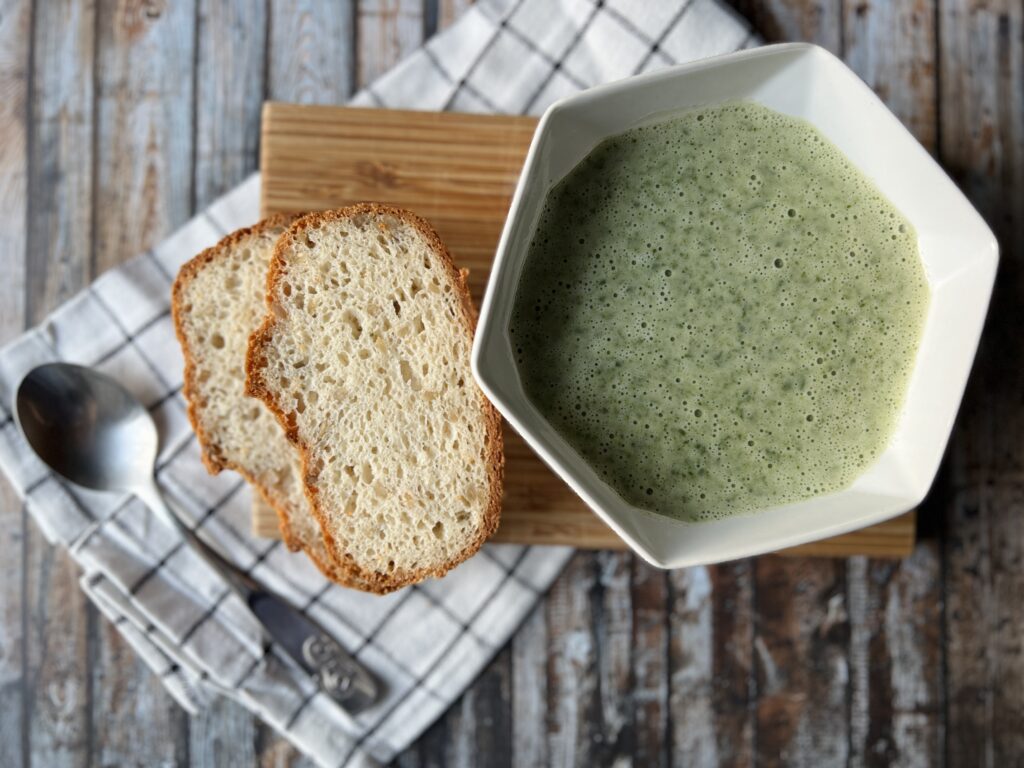 My kids both really loved this soup, and have already asked if we can have it again soon. The leaves taste best when they are still early in growth and before the plant has flowered, so I'll need to make a few more batches before we get too far in to summer.
Ingredients
Serves 4
2 Tbsp olive oil
2 large shallots
2 medium potatoes
750ml vegetable stock (or 750ml water + 3 tsp stock powder)
ca. 100g of ground elder shoots
250ml cream (lactose free or plant based cream of choice if required)
salt & pepper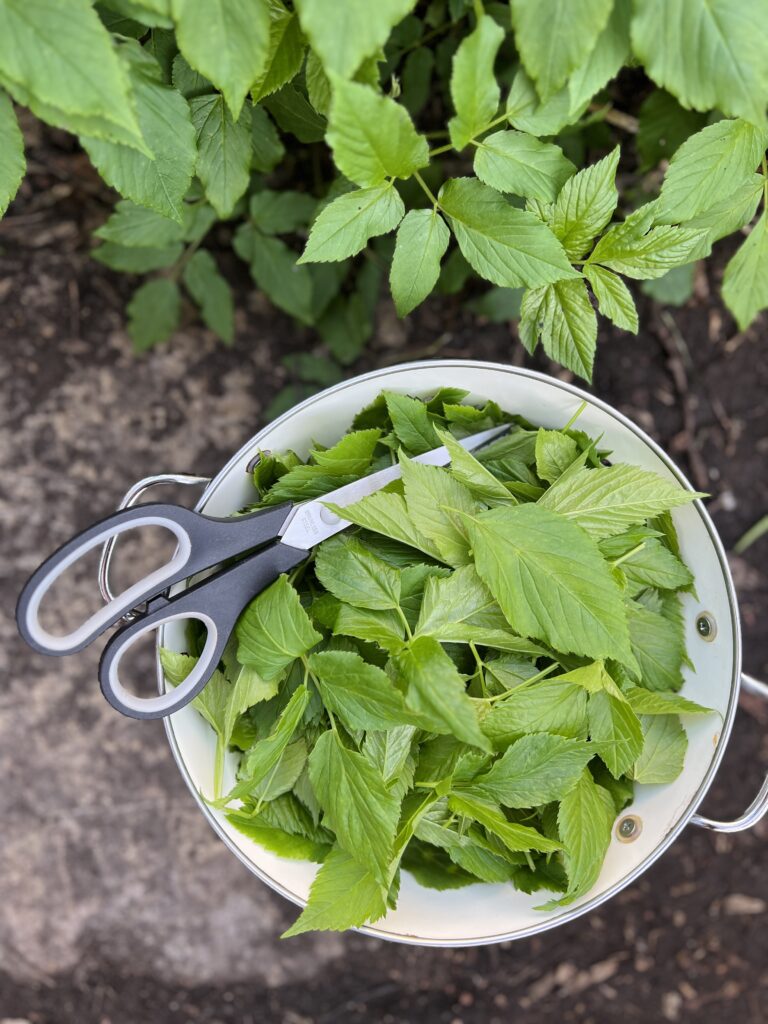 Directions
Peel and dice the shallots and the potatoes.
In a large saucepan, cook the shallots in the olive oil for a few minutes until they start to soften.
Add the potatoes and the vegetable stock and simmer everything for 10-15 minutes until the potatoes are cooked through. If you can easily crush them with the back of a fork, they're good.
Thoroughly was the ground elder, shake off any excess water, and add to the saucepan. Simmer for a further 5 minutes.
Add the cream, then blitz everything with a stick blender until smooth and season with salt & pepper.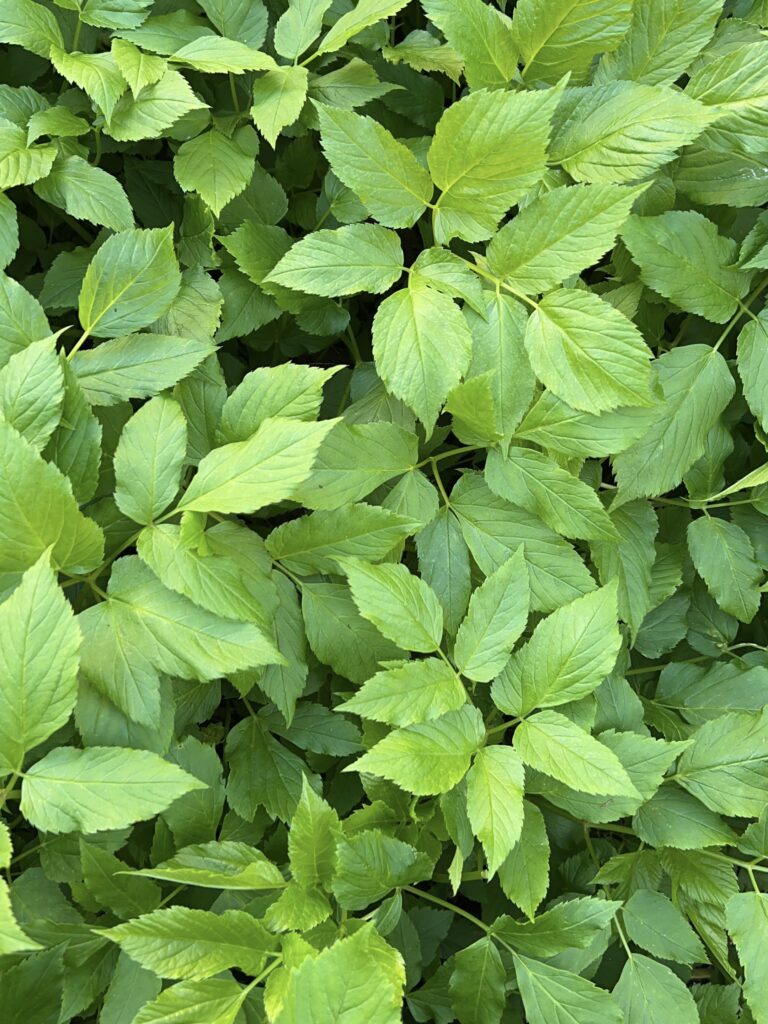 What does Ground Elder look like?
Ground Elder is a very common and widespread plant that favours shady locations and is often found in gardens. It's a perennial plants, which means it grows back every year and spreads rapidly through underground rhizomes. Ground Elder leaves are recognisable by their arrangement in groups of three. The leaves are broad and toothed, and the plant's stems are hollow. In summer, it grows umbels (umbrella shaped clusters) of small white flowers.The name "Ground Elder" comes from the superficial similarity of its leaves and flowers to those of the elder tree, and it's also known as "Goutweed" due to being used as a medicinal plant to treat gout. If you have Ground Elder in your garden, you probably know all about it. But as with all foraging if in doubt, leave it out!
Pin for later