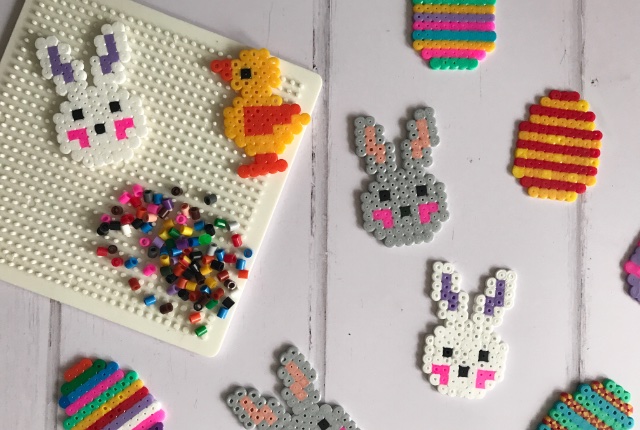 Easter Fun with Hama Beads
If you have a tub of hama beads kicking around the house, then we have the perfect last minute Easter craft to share with you today. My boys both love hama beads – or "Bügelperlen" (ironing beads) as we call them in our house. I'm always surprised how these two rough and tumble, can't sit still for ten minutes boys will happily sit for hours piecing these tiny beads together. They asked if they could do some Easter designs, so I created some templates for them to follow, and next thing I knew I had a pile of bunnies, chicks and eggs to iron. My eldest even made some extras to take to school with him to decorate his classroom.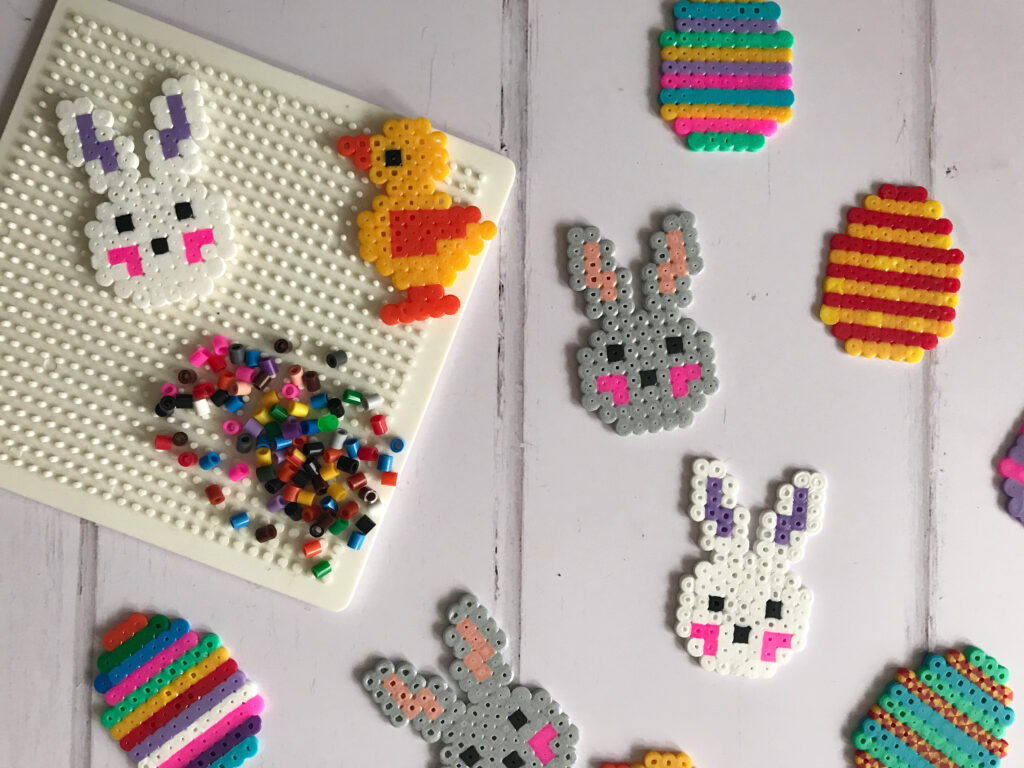 There's not really much instruction to give here, just follow the template, then iron them at the end. We threaded some nylon thread through the tops of them and hung them in a vase filled with branches. You could also stick them on to card to make Easter greetings to send out, or glue a brooch pin of safety pin on to the back to make brooches out of them. Or if you are having an Easter meal (the options are obviously limited this year) you could put one at each place setting for people to keep.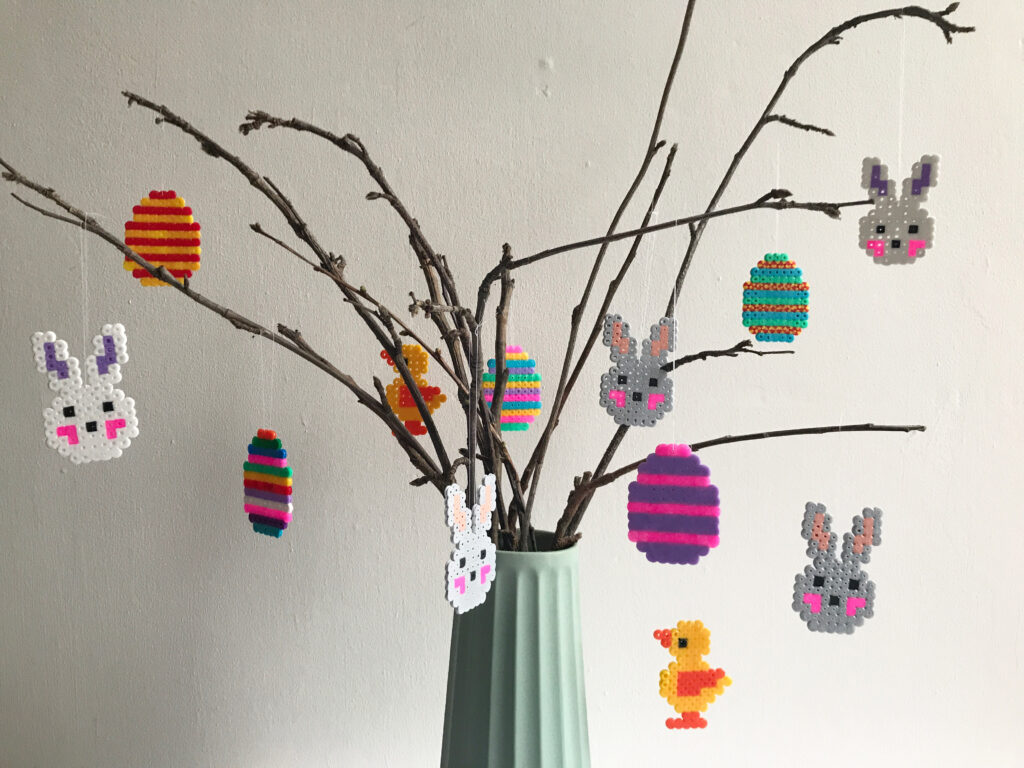 For the bunny, you have a few options, depending on the colour of beads you have. We had grey and white beads that we used for the main colour, but brown would also work. For the ears we used a peachy colour and a purple, and for the cheeks we used pink. You also need black for the eyes and nose. Of course, you could make use any colours you like, for who knows what colour the Easter Bunny really is!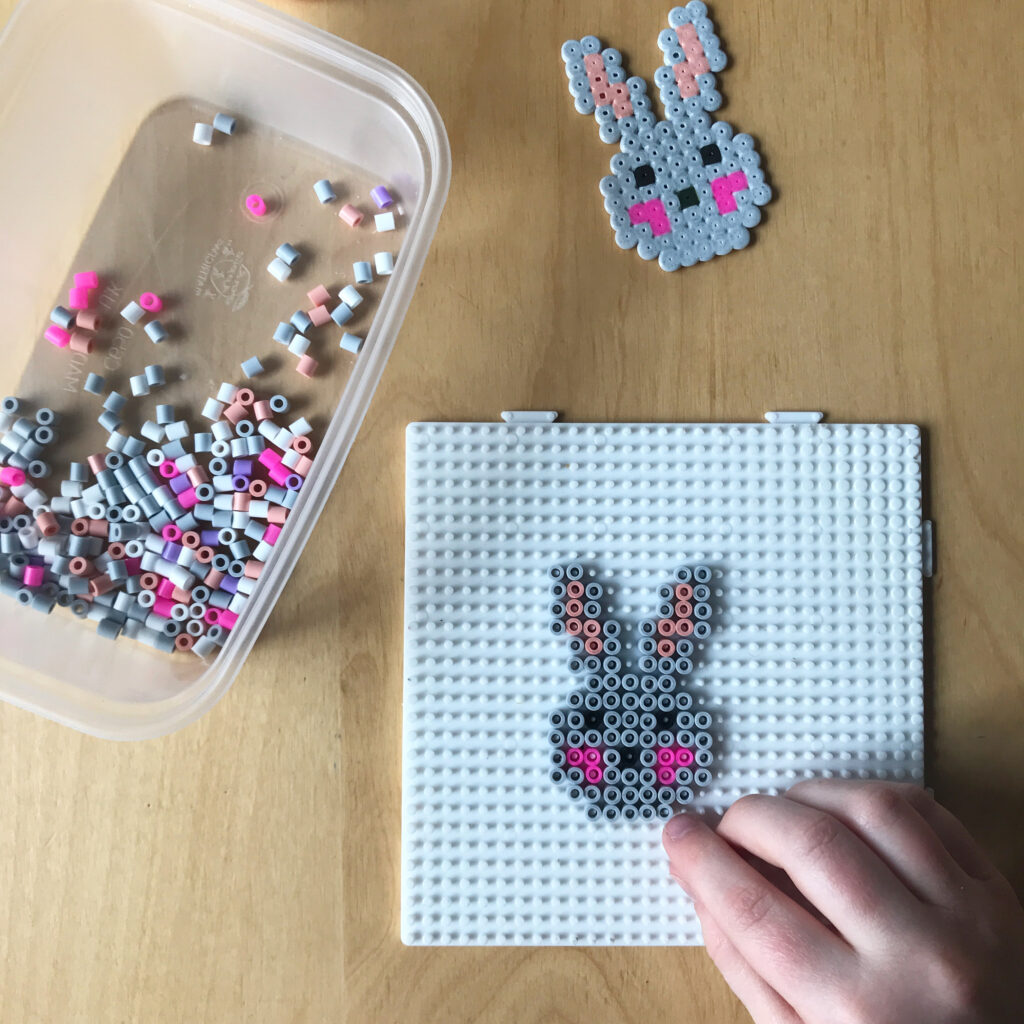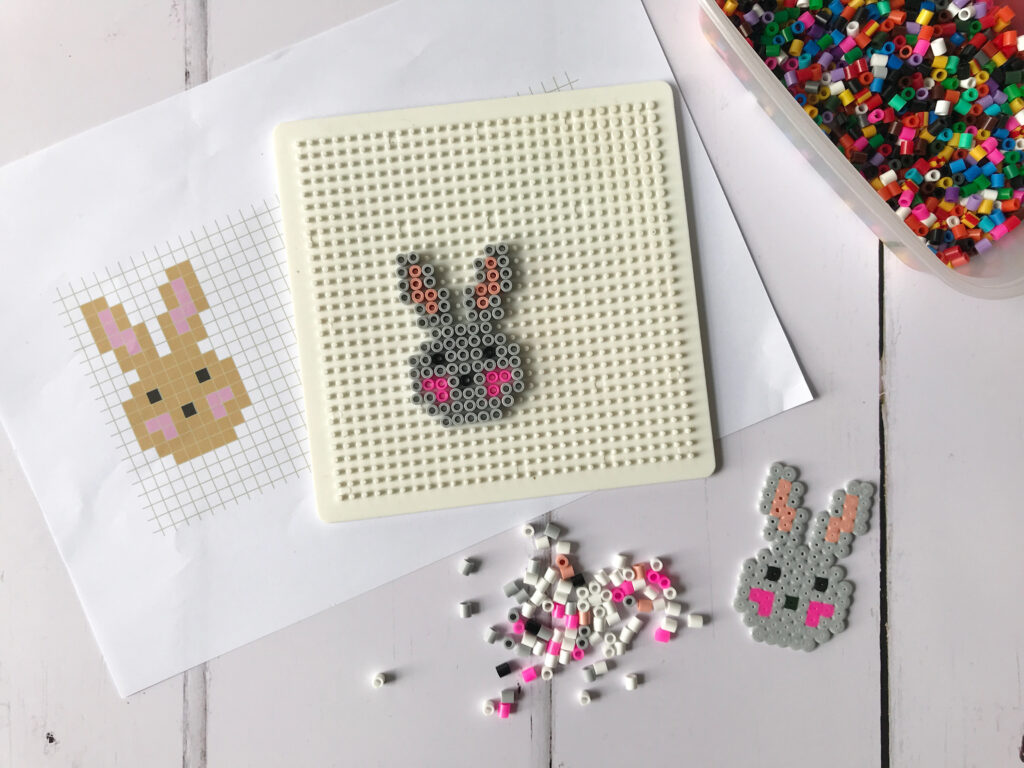 For the chicks, we stuck with yellow and orange, no crazy colour experiments here. And black again for the eye.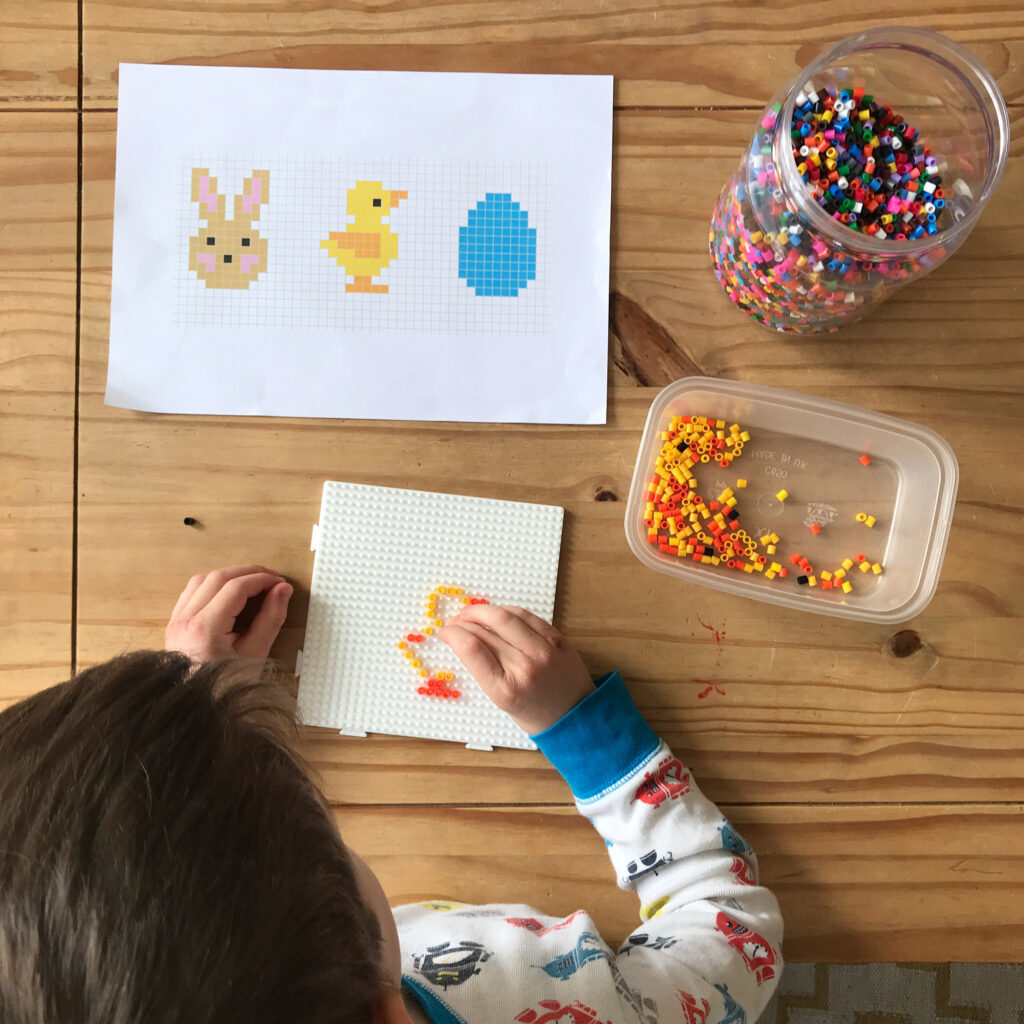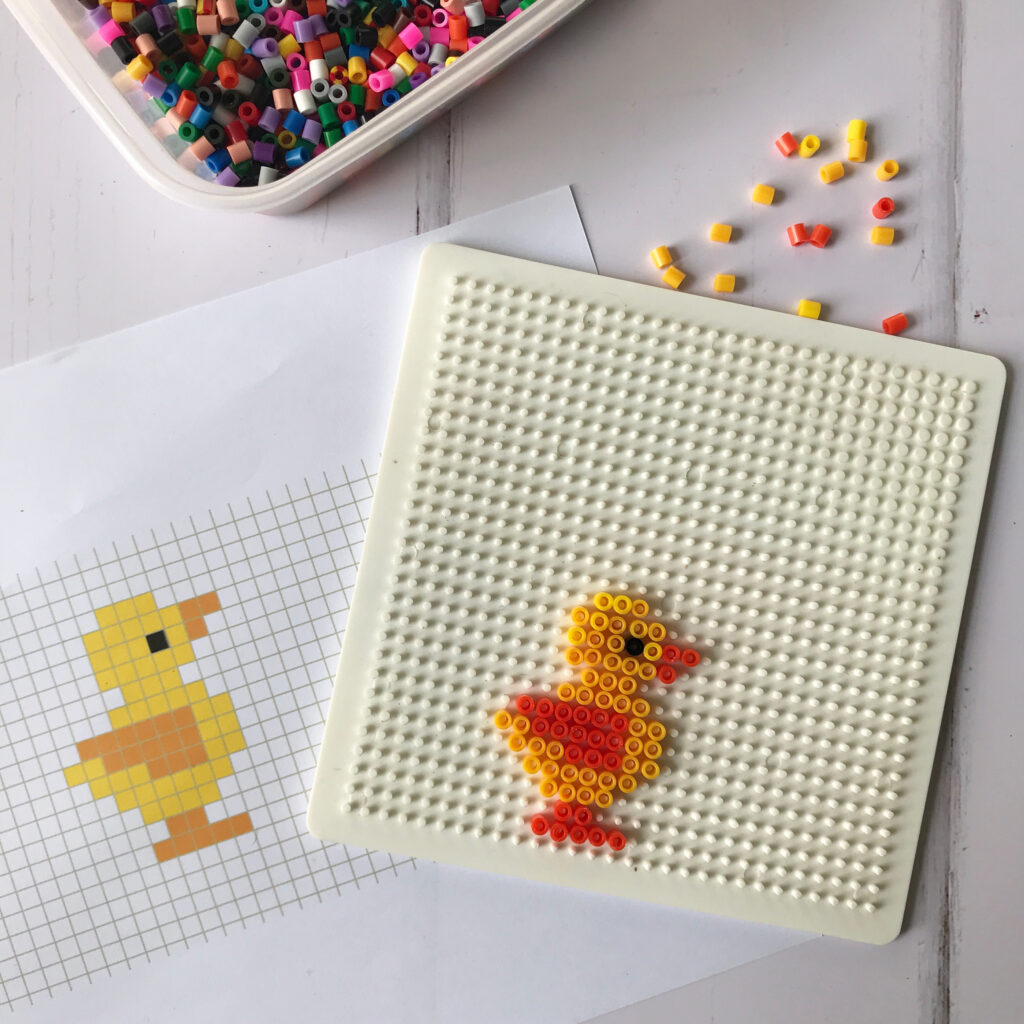 And, finally, for the Easter egg you can go all out. The template is all just the one colour, to show how many beads are needed for each row, but when we actually made the eggs we did them in all kinds of stripey colours.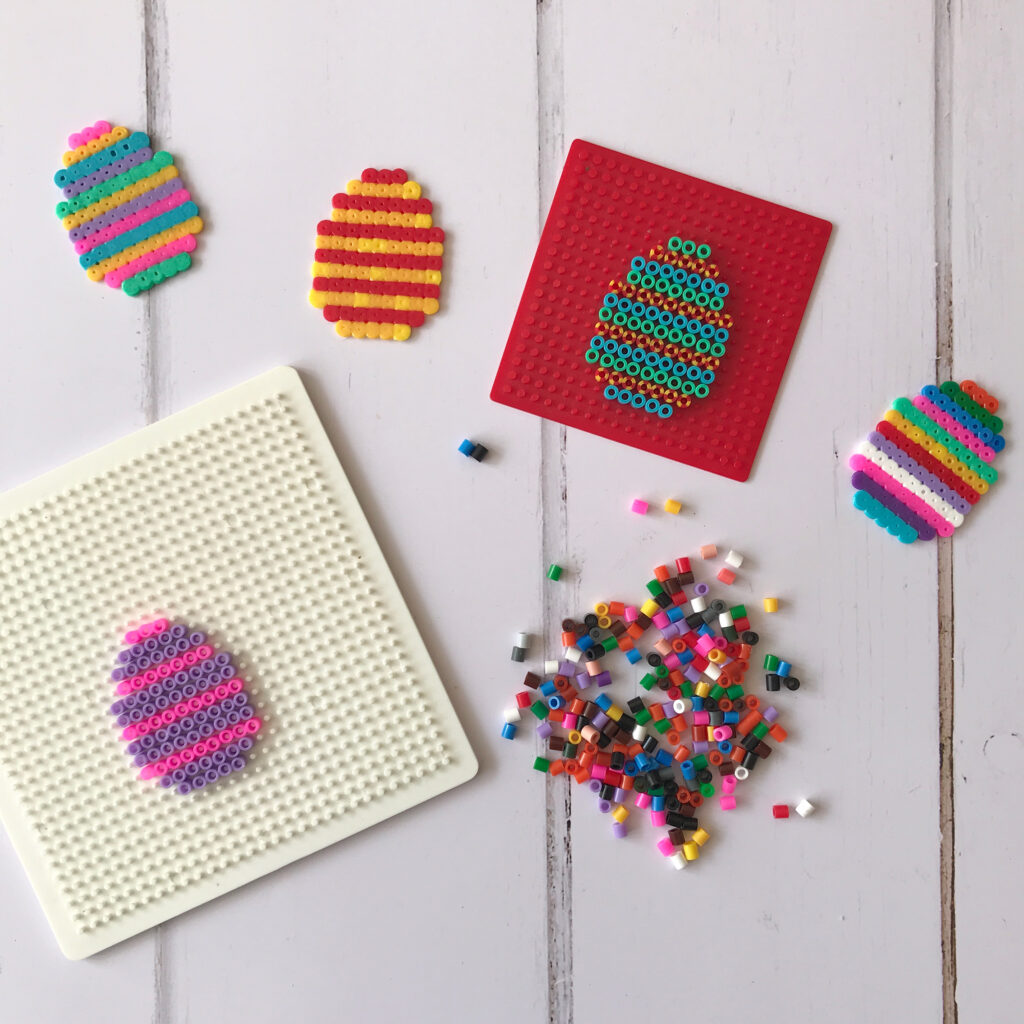 Here's an overview of each design and how many beads of each colour you need for each of them. If you scroll down a little further, you can also download a free PDF copy of the overview.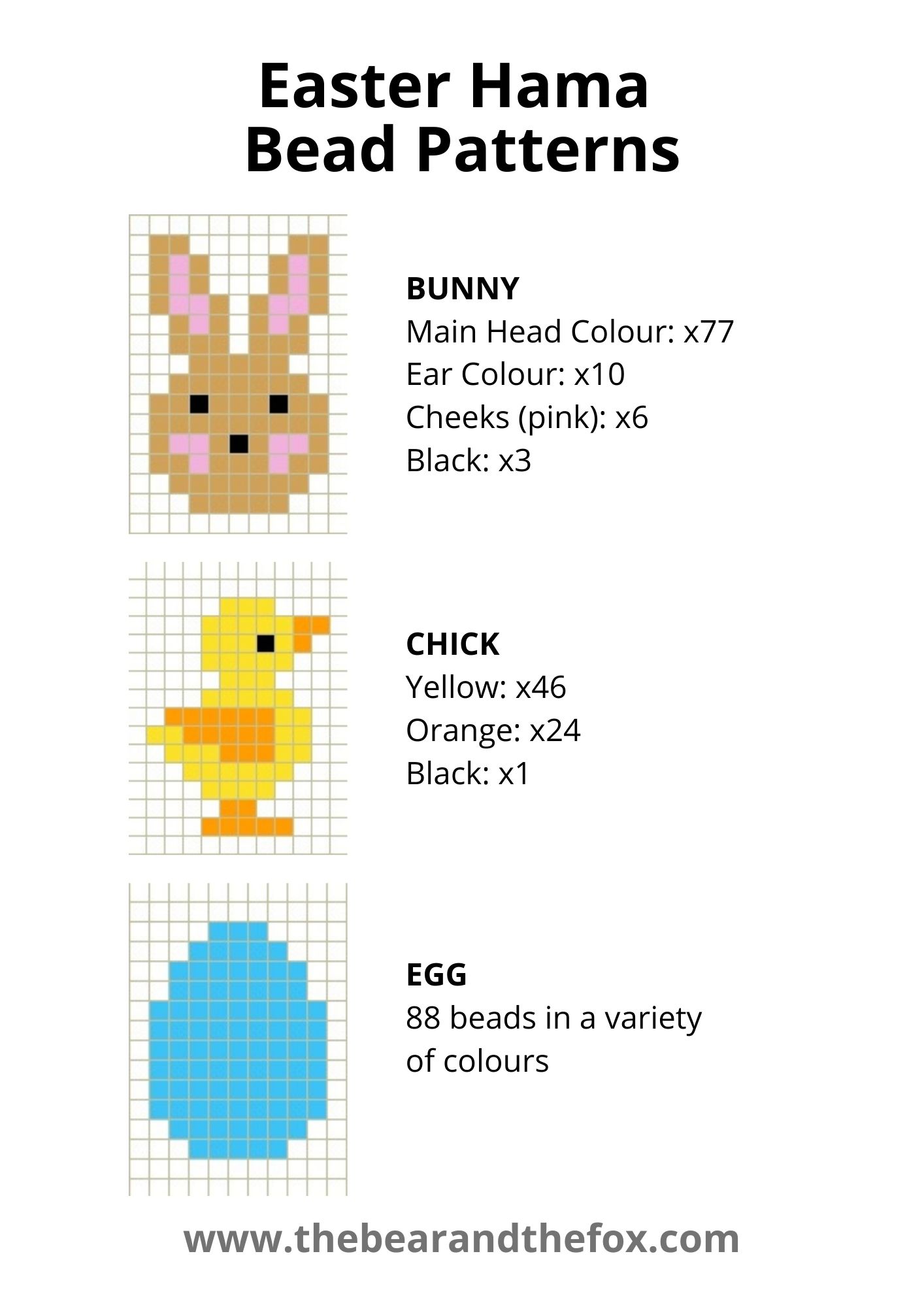 ---
If you create any Easter hama beads designs following our template, we'd love to see them so please feel to tag me on Instagram or Twitter. And for more Easter fun, including craft ideas and recipes, check out our archive of Easter posts!