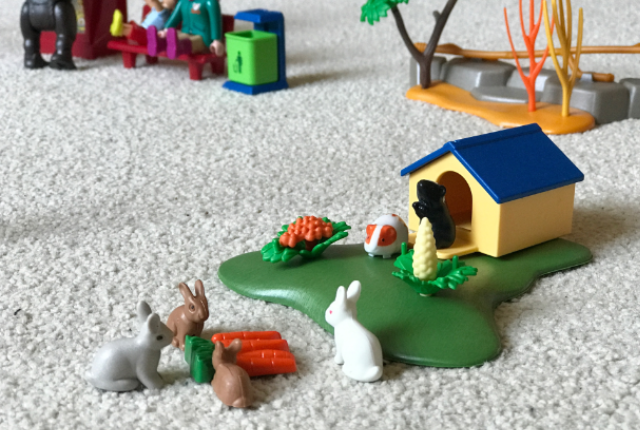 Review: Playmobil Zoo Range [AD]
This post features gifted items and contains affiliate links.
We are big fans of Playmobil in our house. Founded in Germany in 1974, it was a toy I grew up with and we still have some of the original Playmobil sets me and my siblings played with, which have now been passed down to my boys. So we were super excited to be invited to review some of the new Playmobil Family Fun zoo range.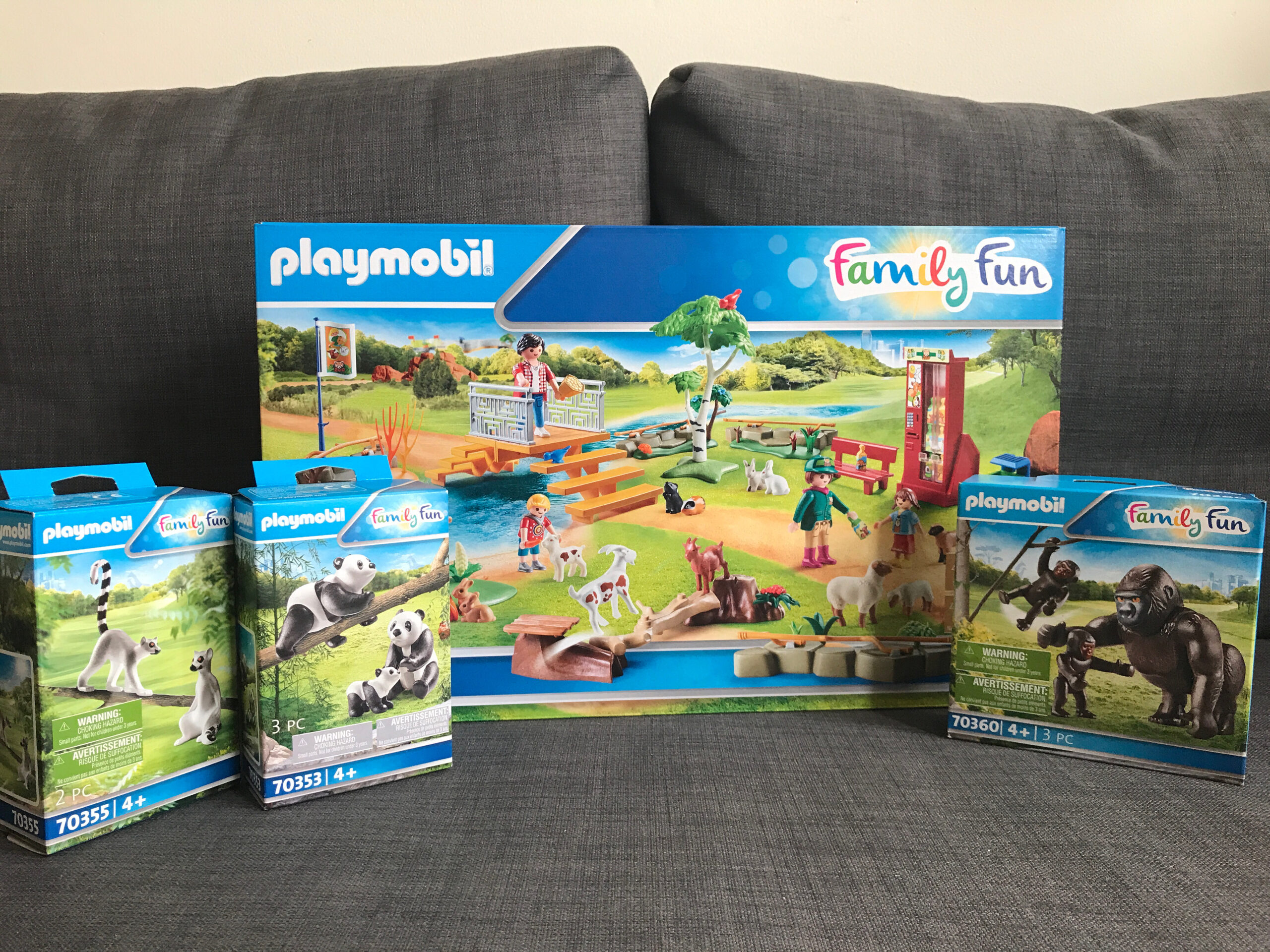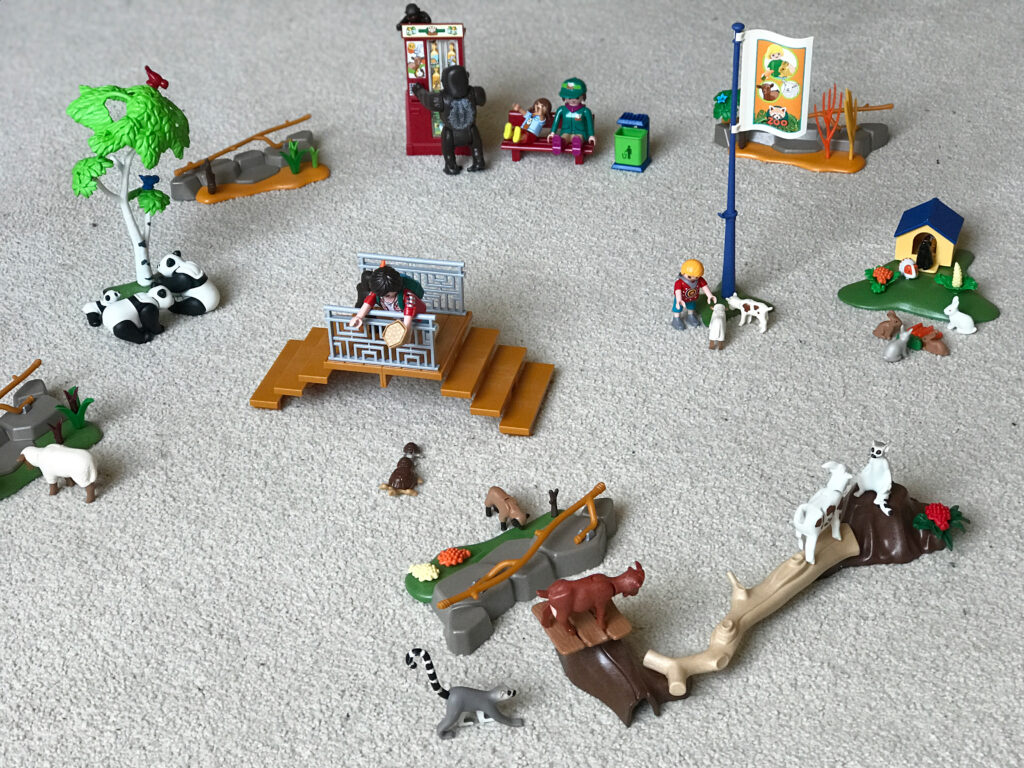 What did we get?
We received a petting zoo set, as well as three smaller animal sets including a gorilla family and panda family, and a pair of lemurs.
The petting zoo was the star attraction for my boys, as it came with lots of accessories. Inside the box, you will find a selection of 18 different animals, including rabbits, guinea pigs, goats, sheep, turtles and birds, as well as a zoo keeper and three visitors. Other accessories include a hutch and various log/rock/grass elements for the animals, a tree, a bridge, a bench and bin, a flag pole with flag, and a vending machine complete with little 'packets' of food to feed the animals.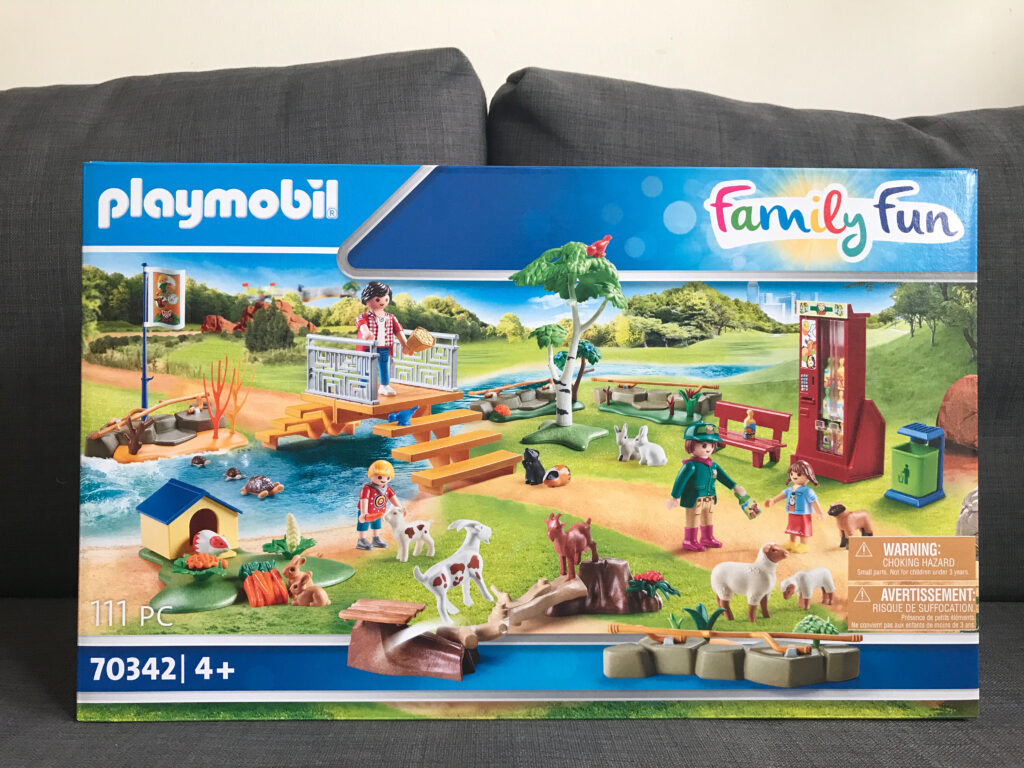 Getting Started
Some of the elements needed assembly, but the instructions were very straight forward and the boys managed to do it all themselves without any help. Once assembled they had lots of fun, role playing trips to the petting zoo with the figures and everything else.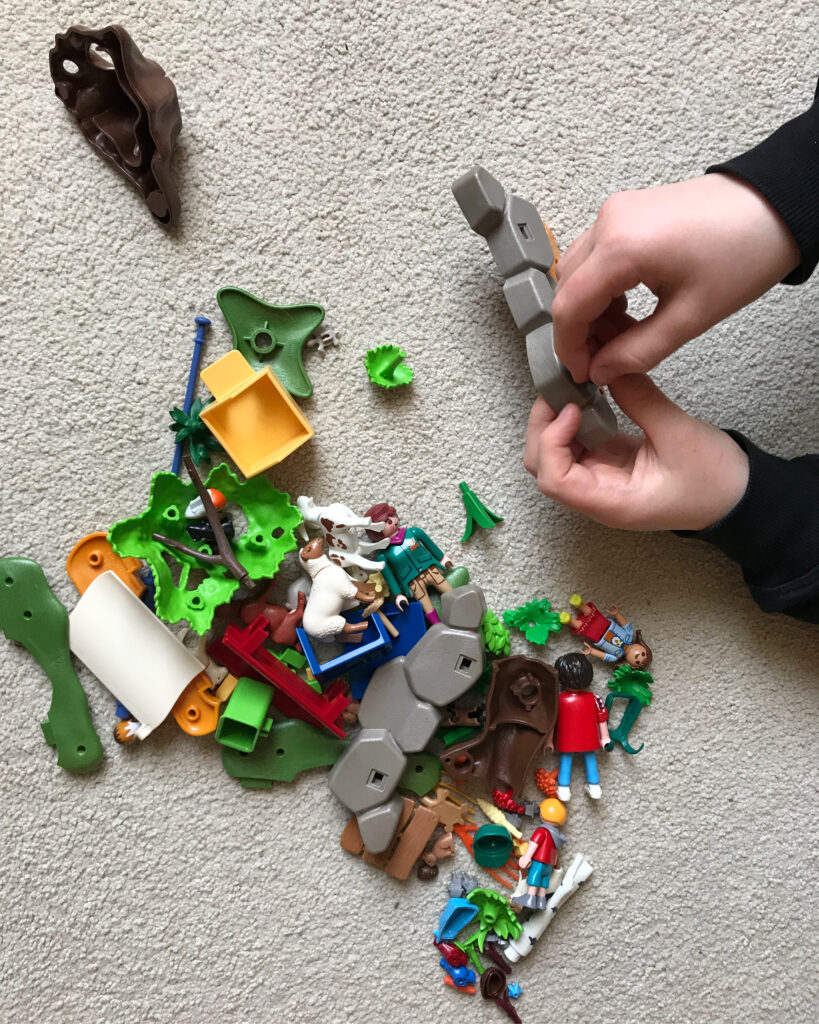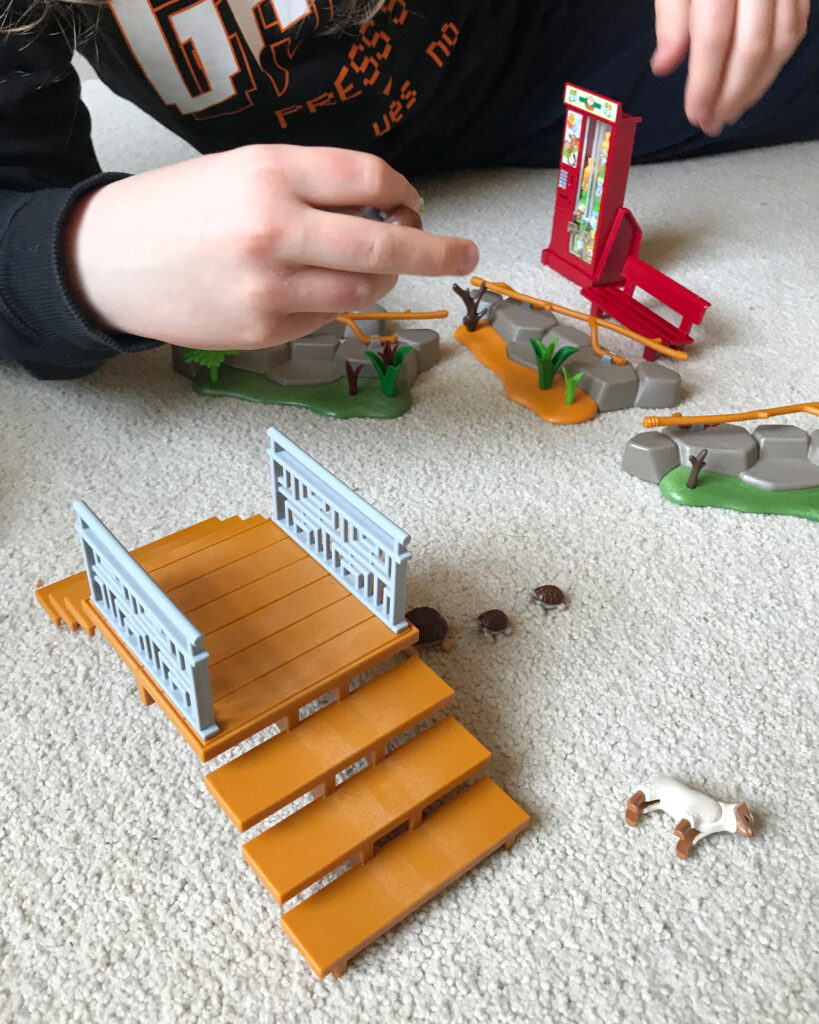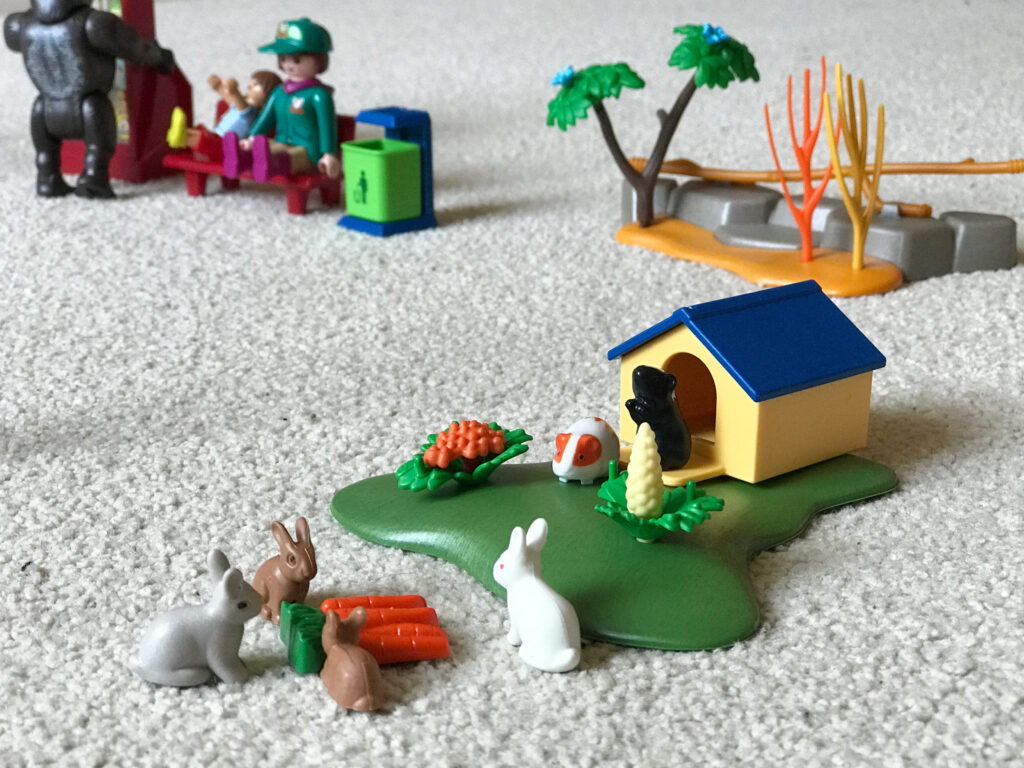 What I really like about the petting zoo set, is that it is self contained and includes everything you need for a decent play scenario. Sure, there are lots of add-ons you can get to expand to a full size zoo – and we'll come to that in a moment – but the petting zoo set would make a really great stand alone gift. The only thing I would say is that the box could have been a bit smaller, because there really was no need for all that packaging in relation to the size of the content. That doesn't mean you don't get much for your money though, there really is a LOT included, just that many of the pieces are quite small. I admit I was a little relieved when everything could be tidied away in to a small basket (Playmobil figure for size comparison).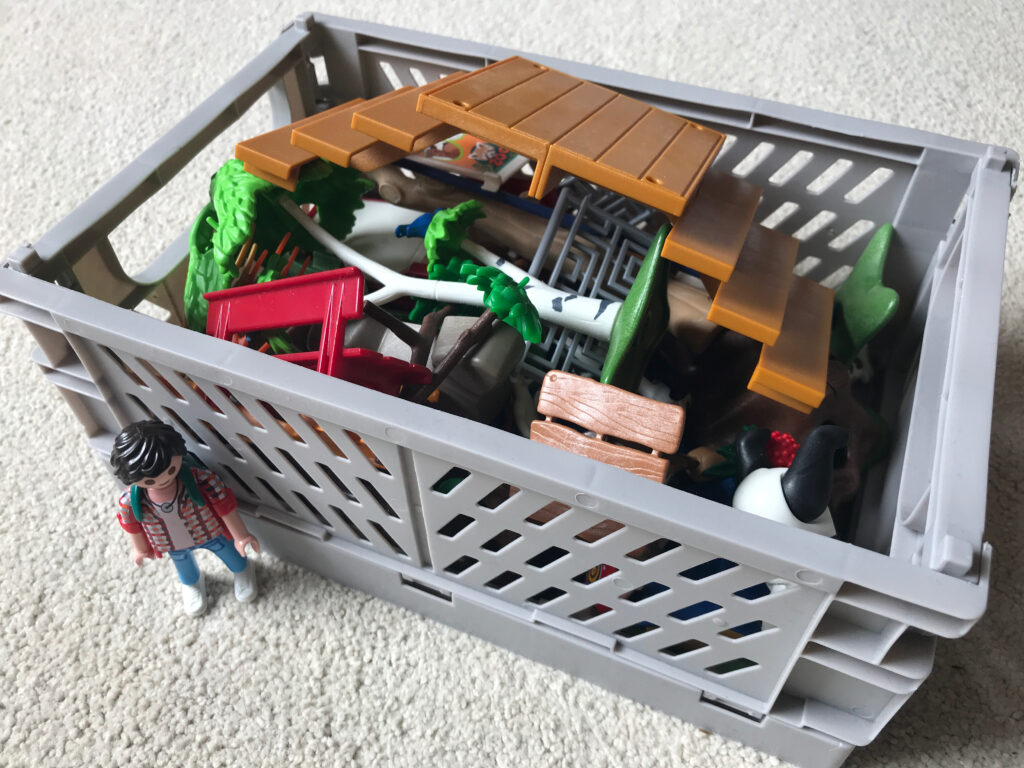 However, speaking of add-ons, the boys were of course delighted to receive some extra animals for their zoo. The lemurs, pandas and gorillas are all super cute, and the boys especially liked the baby animals. The additional animals didn't come with any accessories, but we used some of the features from the petting zoo set to give all of the animals their own little habitat.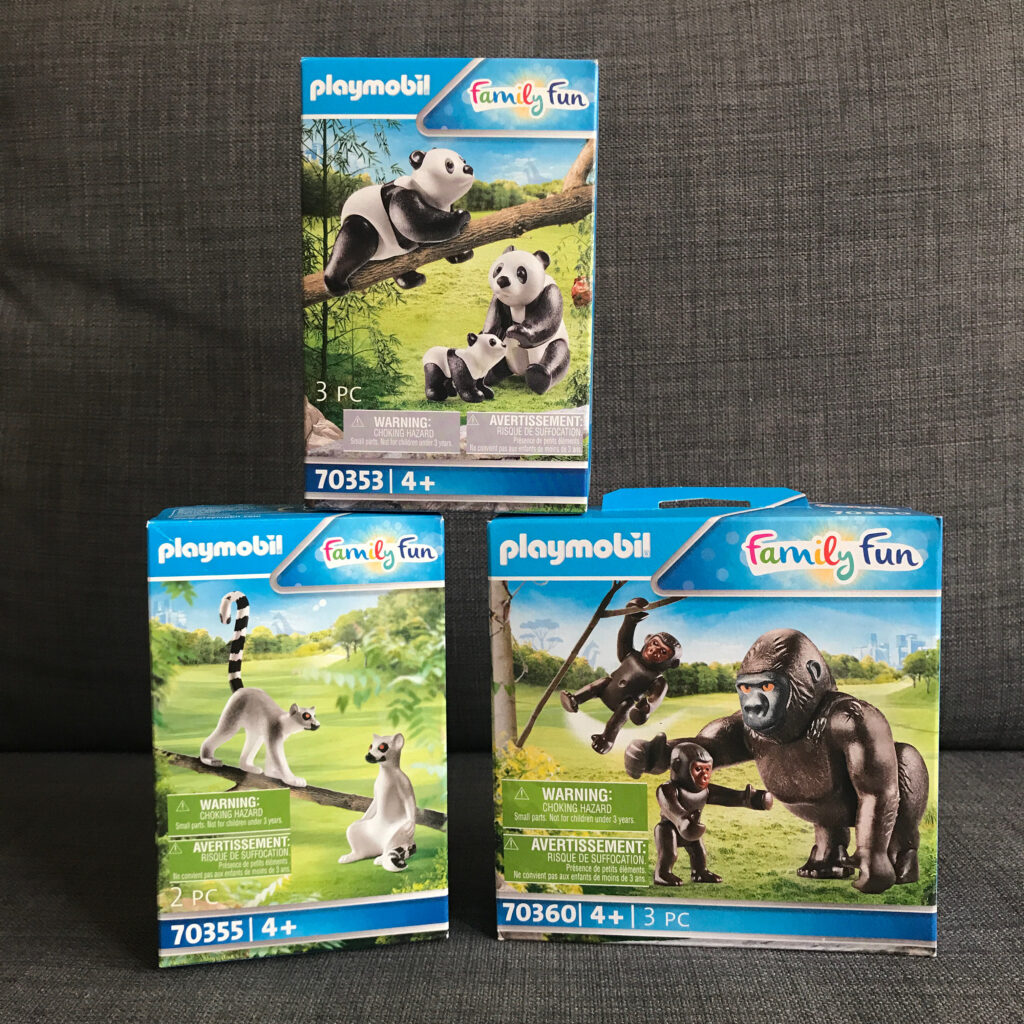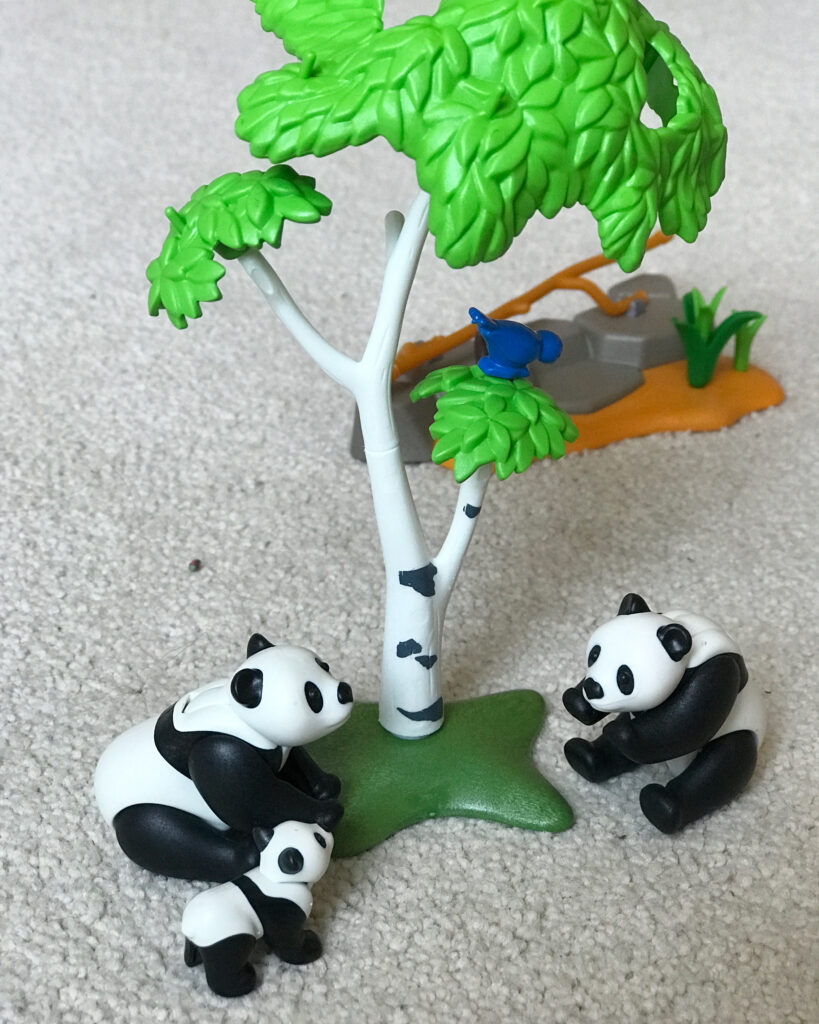 Our Verdict
All in all, the boys are loving the new additions to their Playmobil collection, and after first playing with just them for a while, they then pulled out their existing Playmobil to expand their play. We've also started creating a zoo landscape, out of cardboard and paint, at my 6 year old's request, which I will share here with you soon so keep your eyes open for that! As with all our Playmobil, the zoo sets are of the same great quality, and what I also really love about Playmobil, as a parent, is how much it encourages imaginative play and creativity. As shown by the fact I still have some of my own childhood Playmobil, it really stands the test of time.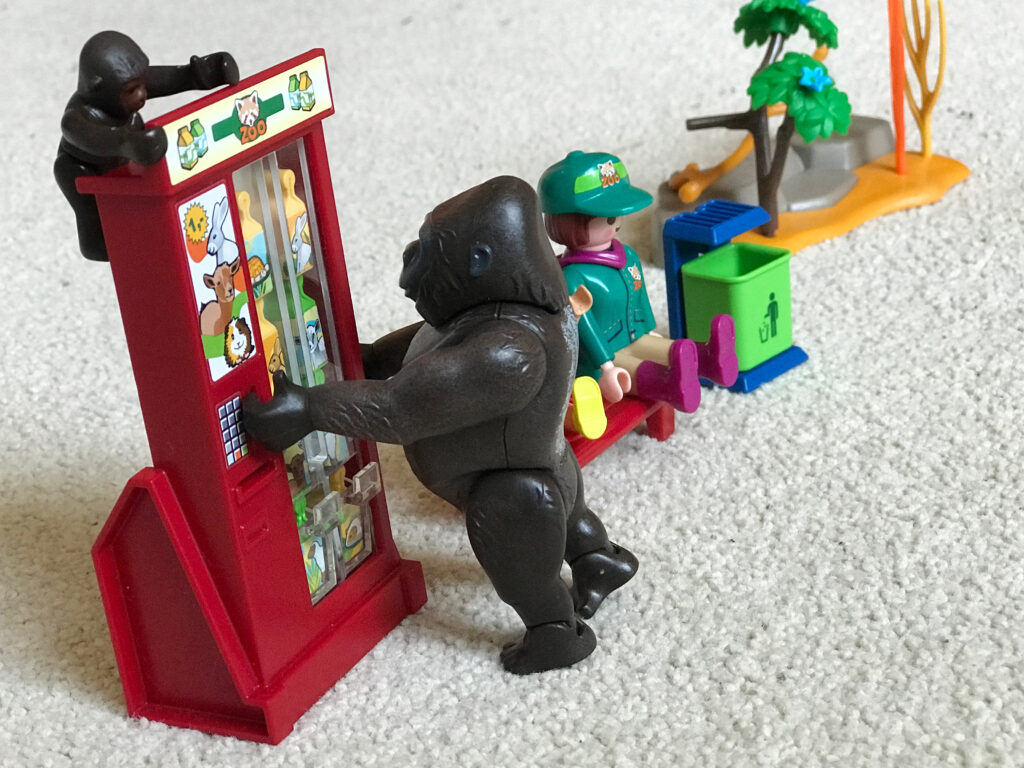 The Playmobil Zoo Range
You can find the whole zoo range on the Playmobil website, with a lot of other products to choose from, ranging from the simple animal sets at pocket money prices, to bigger sets like the Petting Zoo which do have a higher price point but come with lots of accessories (RRP prices start at £6.99 for the smaller sets and go up to £59.99 for the Large City Zoo). Some of the individual animal sets also include habitats, and there are other add-ons too such as an enclosure, and a viewing platform extension. With many different animals, including lions, tigers, elephants, rhinos, orang-utans, meerkats, hippos, koalas, alligators, flamingos, alpacas, zebras and more to choose from, there's something for everyone and you can build up your own personal zoo according to your space and budget. Please note though that due to some of the small pieces included these sets are recommended for ages 4+, but as my boys are 6 and 10 this was no issue for us.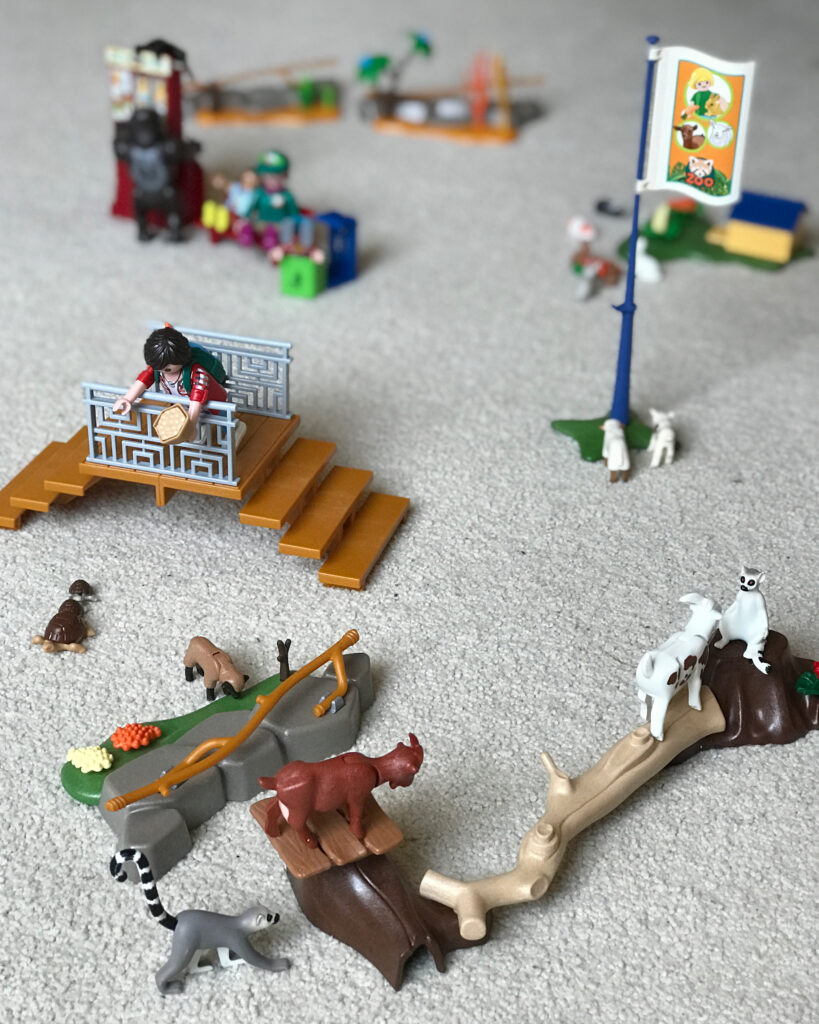 You can buy the products featured in this review here (Amazon Affiliate links):
Playmobil Petting Zoo | Playmobil Pandas with Cub | Playmobil Gorilla with Babies | Playmobil Lemurs
---
Disclosure: We were gifted all the Playmobil items featured in this post, in return for an honest review. As always, all our opinions are our own, based on our personal experience of using the product. This post includes Amazon affiliate links, which means if you buy anything via these links we will receive a small commission – at no extra cost to you – which helps to keep this blog running. Thanks you.