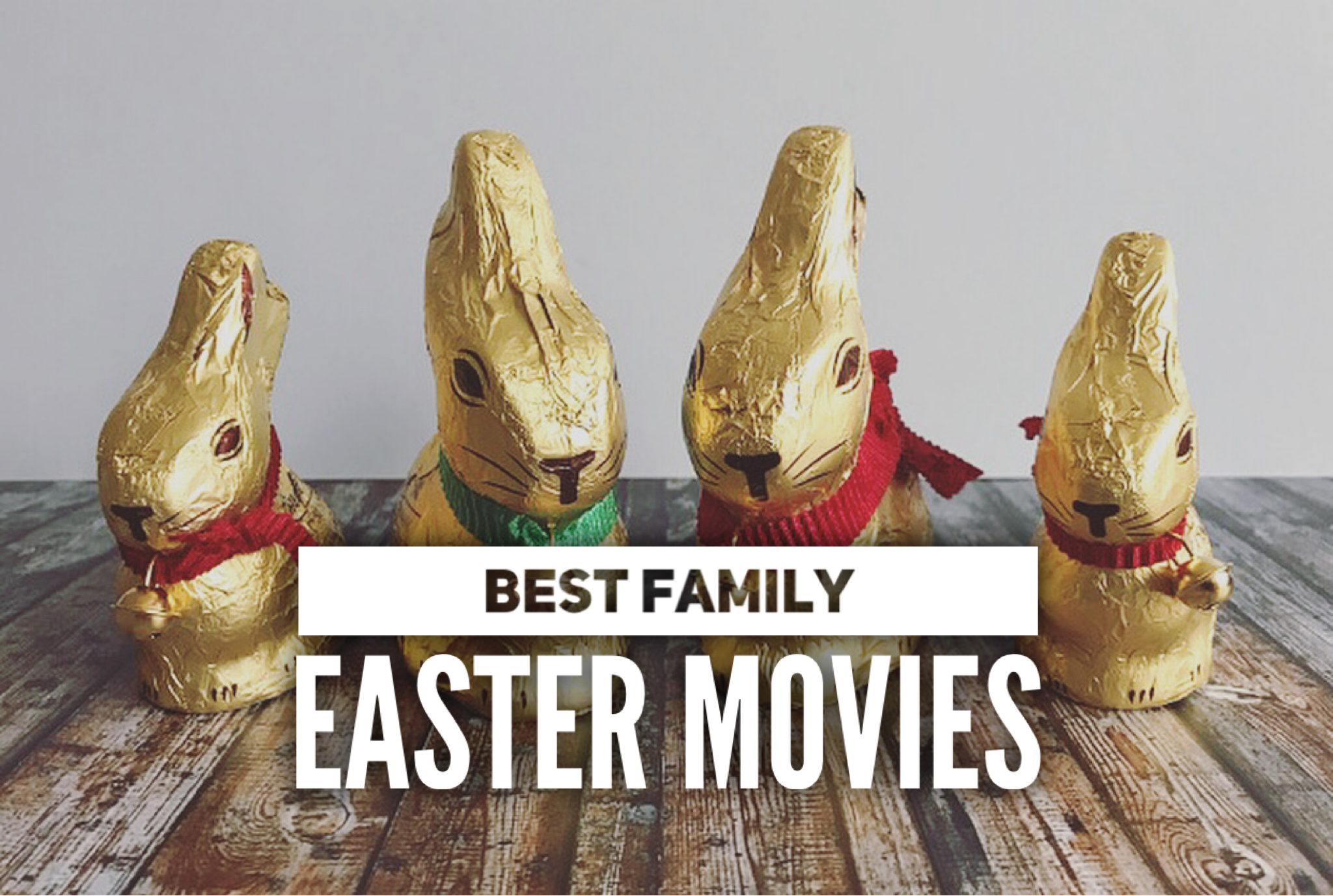 Family Movies to Watch at Easter
Who doesn't love a family movie night. And with the Easter holidays coming up, these movies are top of our list:
Rabbit School: Guardians of the Golden Egg
This movie is very loosely based on the German children's classic "Die Häschenschule" by Albert Sixtus, about a school for little Easter rabbits in training (or Easter hares, as they are called in Germany). In this delightful animation, city smart Max finds shelter in an old-fashioned, hidden Easter bunny school after a misadventure with a model plane leaves him stranded far way from home. At the school, he encounters the keepers of the legendary Golden Egg, which some scheming foxes are trying to get their hands on. After initially getting off to a bit of a rocky start with the residents of the school, Max inevitably ends up making friends and helping to save the day after learning about the secret techniques of Easter bunnies – and even more about himself. By the way, did you know that the Easter Bunny originates from Germany! We have the original German movie on DVD, but Guardians of the Golden Egg is available to watch in English on Amazon Prime.
Hop
In this comical coming-of-age tale features E.B, the Easter Bunny's son, who would rather become a rock and roll star than step in to his father's shoes; out of work slacker Fred who accidentally runs E.B. over; and evil chick Carlos who is on a mission to get the family Easter business under his control. Despite their unfortunate initial meeting, E.B. befriends Fred and they end up saving Easter together.
Rise of the Guardians
Featuring a whole range of seasonal characters, this movie is good to watch at any time of year. It sees the Easter Bunny teaming up with Santa Claus, the Tooth Fairy, and Jack Frost to preserve the innocence of childhood and save the world from impending doom in the fight against the evil Pitch Black. It does get a bit scary at times, so maybe something for kids who are easily spooked, but Oskar watched this with his friends for his 6th birthday movie party.
Zootopia
Zootopia may not be about Easter, but it does feature a kick-ass bunny in the lead role, which makes it a perfect choice for an Easter family viewing. It's also one of the best Disney animations of recent years, in my humble opinion, so is a movie I'm happy to watch on repeat with my kids.
Wallace & Gromit: The Curse of the Were-Rabbit
Getting even further away from Easter, but still on the theme of rabbits, we have an excellent offering from Wallace & Gromit. In this escapade, cheese-loving Wallace and his faithful dog, Gromit, set out to discover the mystery behind the garden sabotage that plagues their village and threatens the annual giant vegetable growing contest. The movie won an Oscar for best animated feature film.
What are your favourite family movies to watch at Easter? Let us know in the comments.