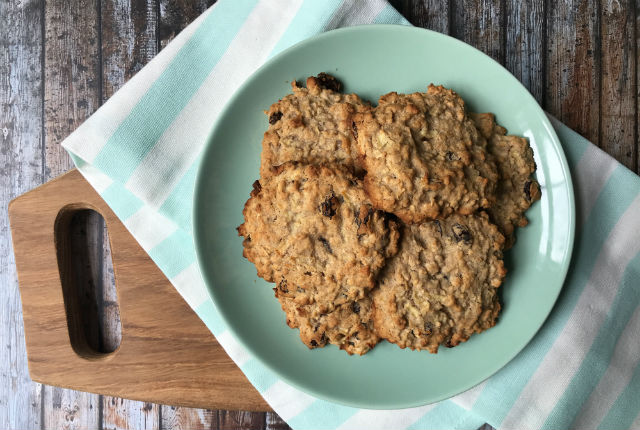 Apple & Raisin Cookies (GF)
Summer holidays mean children begging for snacks all hours of the day. We try to keep it healthy with things like fruit, carrot stick with hummus, oatcakes with peanut butter etc but every now and then they'll want a cookie (and, admittedly, so will I). These deliciously moist apple & raisin cookies are refined sugar free and sweetened with cinnamon and honey. My boys love them so much, they never last very long when I make them.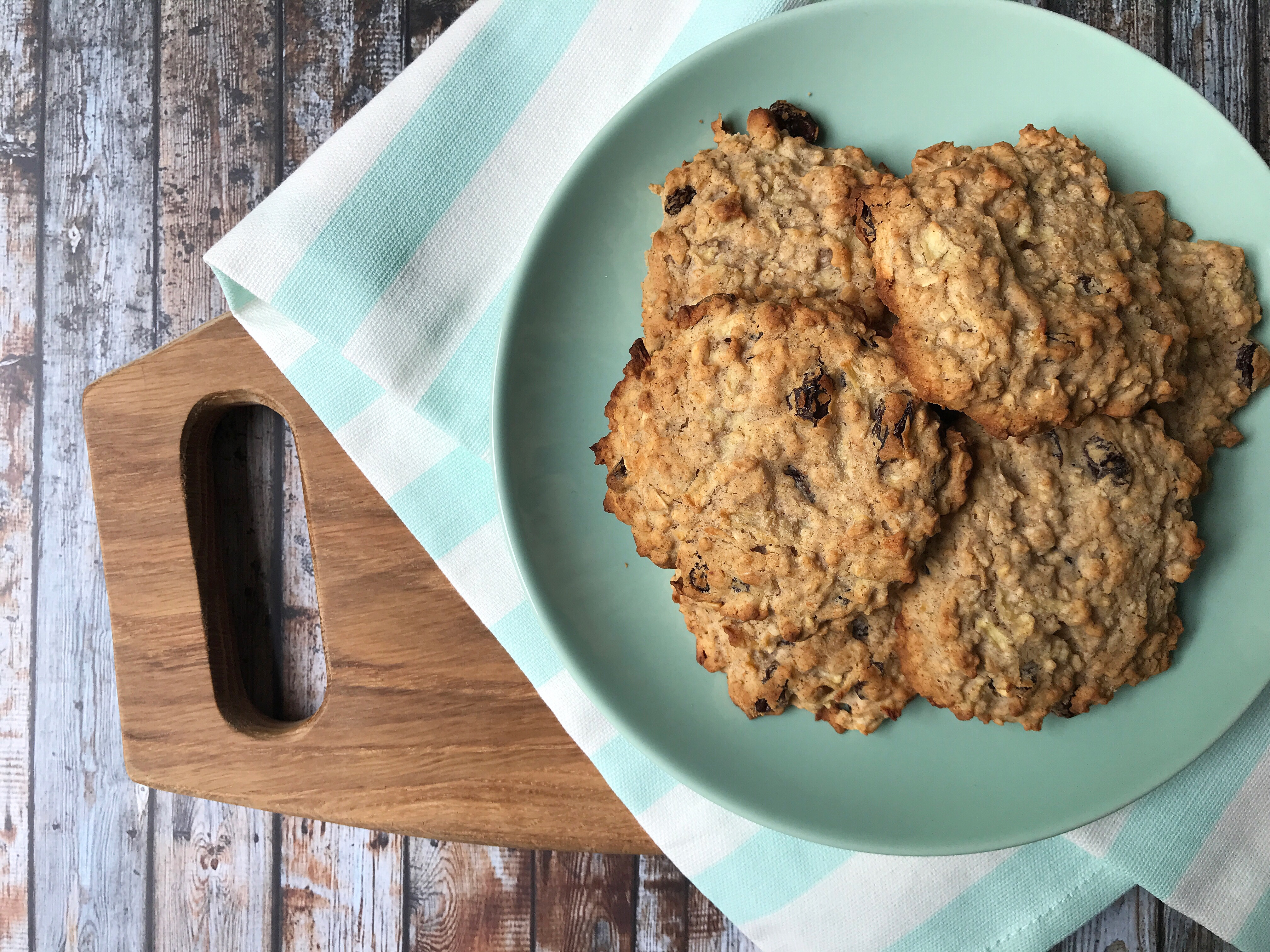 Ingredients
1 cup gluten free oats
1/2 cup plain gluten free flour
1/2 cup buckwheat flour
1 Tbsp shredded psyllium husks (optional, but helps bind the cookies)
1 tsp gluten free baking powder
1 teaspoon ground cinnamon
a grating of fresh nutmeg or a pinch or ground nutmeg
a pinch of salt
1 egg
2 Tbsp vegetable oil
1 tsp vanilla extract
1/2 cup runny honey
1 large apple, cored and grated (you can leave the skin on)
1/2 cup raisins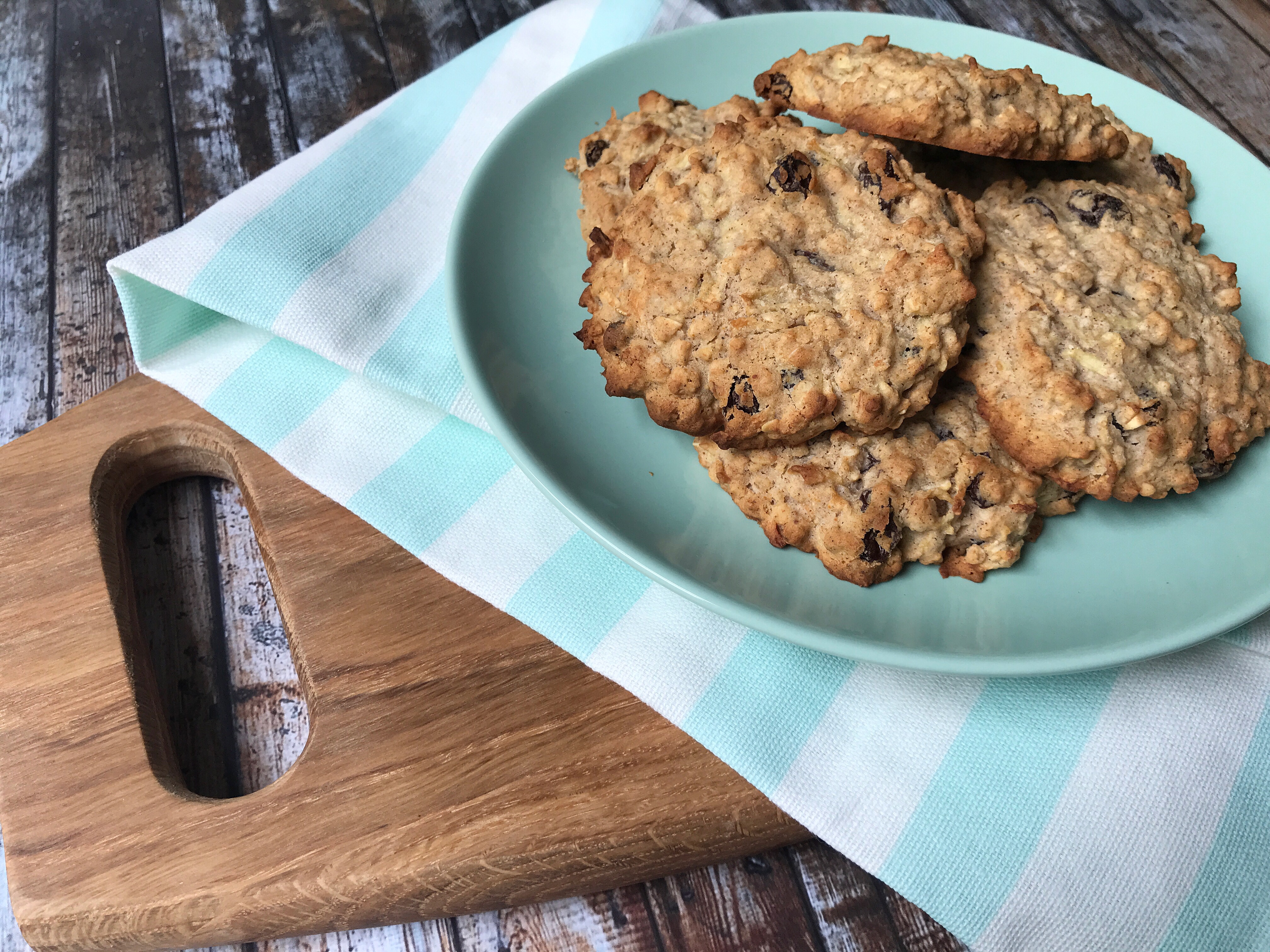 Directions
Pre-heat the oven to 180C (fan oven 160C)
In a bowl, mix the oats, flours, psyllium husks, baking powder, spices and salt.
In a separate bowl, whisk the egg and mix with the vegetable oil, vanilla and honey.
Add the wet ingredients to the dry ingredients and fold in until just combined, don't over mix.
Fold in the grated apple and raisins.
Line a baking tray with greaseproof paper, and spoon on a tablespoon of the mixture at a time, flattening it slightly. Make sure the cookies have enough space in between them, or they will all merge in to one when they bake! You may need to use two trays.
Bake for 10-15 minutes until the edges of the cookies begin to turn golden.
Carefully transfer to a cooling rack and leave to cool completely.
Apple & Raisin Cookies (GF)
Author: