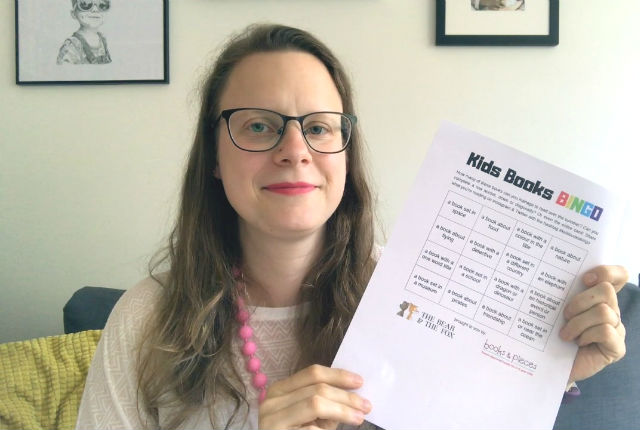 #KidsBooksBingo Summer Reading Challenge
So, we have made it through the first week of our summer holidays. Have your summer holidays started yet, or are they still ahead of you? The thing I loved most about the summer holidays, as a kid, was the endless time to read, and my little bookworms look to be following in my footsteps. This prompted me to launch a summer reading challenge, which I'm co-hosting with my lovely friend Amanda who runs the online children's bookstore Books & Pieces. Together, we've come up with a Kids Books BINGO – here's a little intro I recorded to tell you some more about it: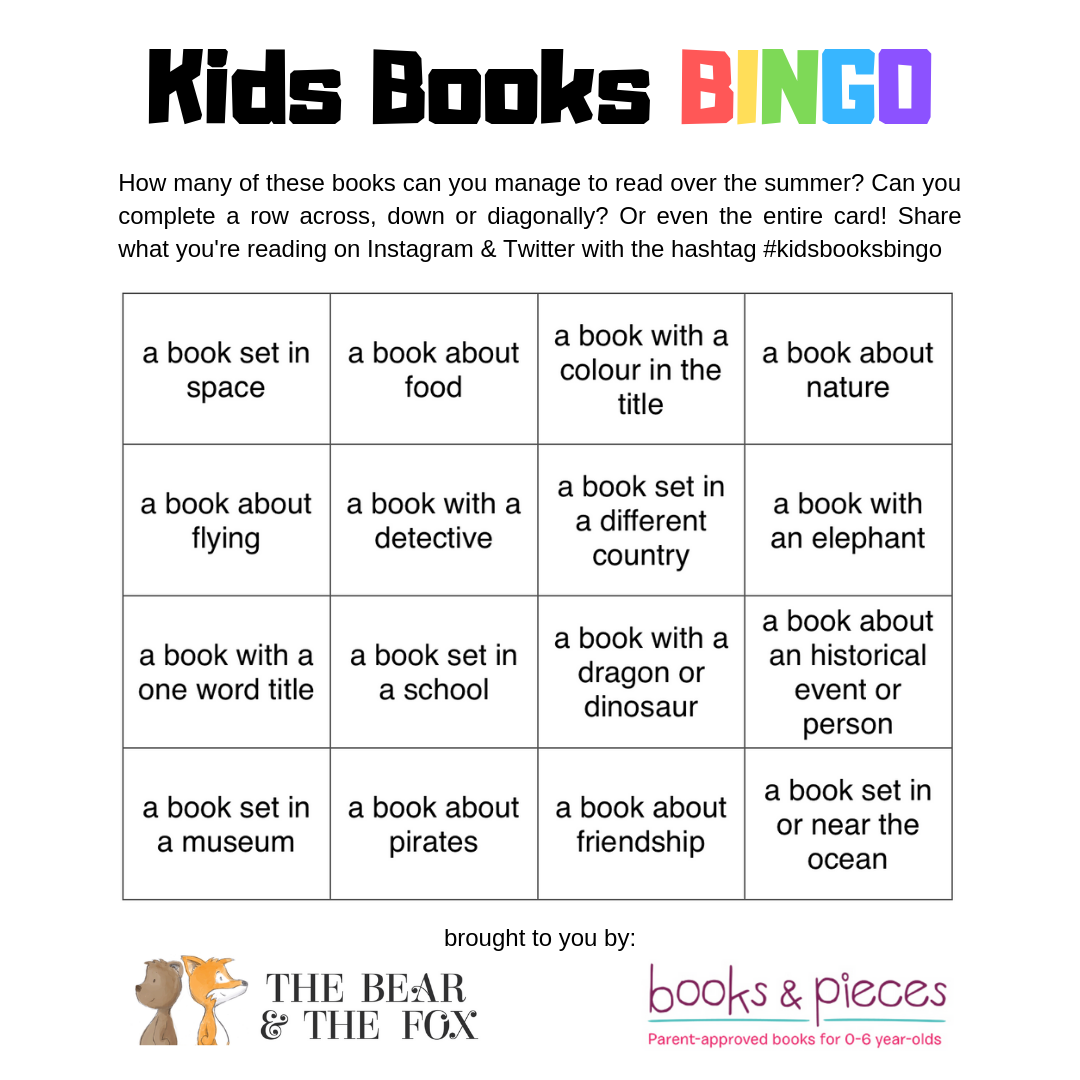 [line]
If you're a really keen bookworm, you could combine your summer reading for the Kids Books BINGO with a couple of other reading challenges taking place over the summer.
Space Chase Summer Reading Challenge
For those in the UK, the Reading Agency along with libraries across the country host a Summer Reading Challenge every year, always with a different theme. This year's theme is "Space Chase". You need to sign up at your nearest library, and you need to read six library books over the summer and record them in a little leaflet that you get, along with a book mark.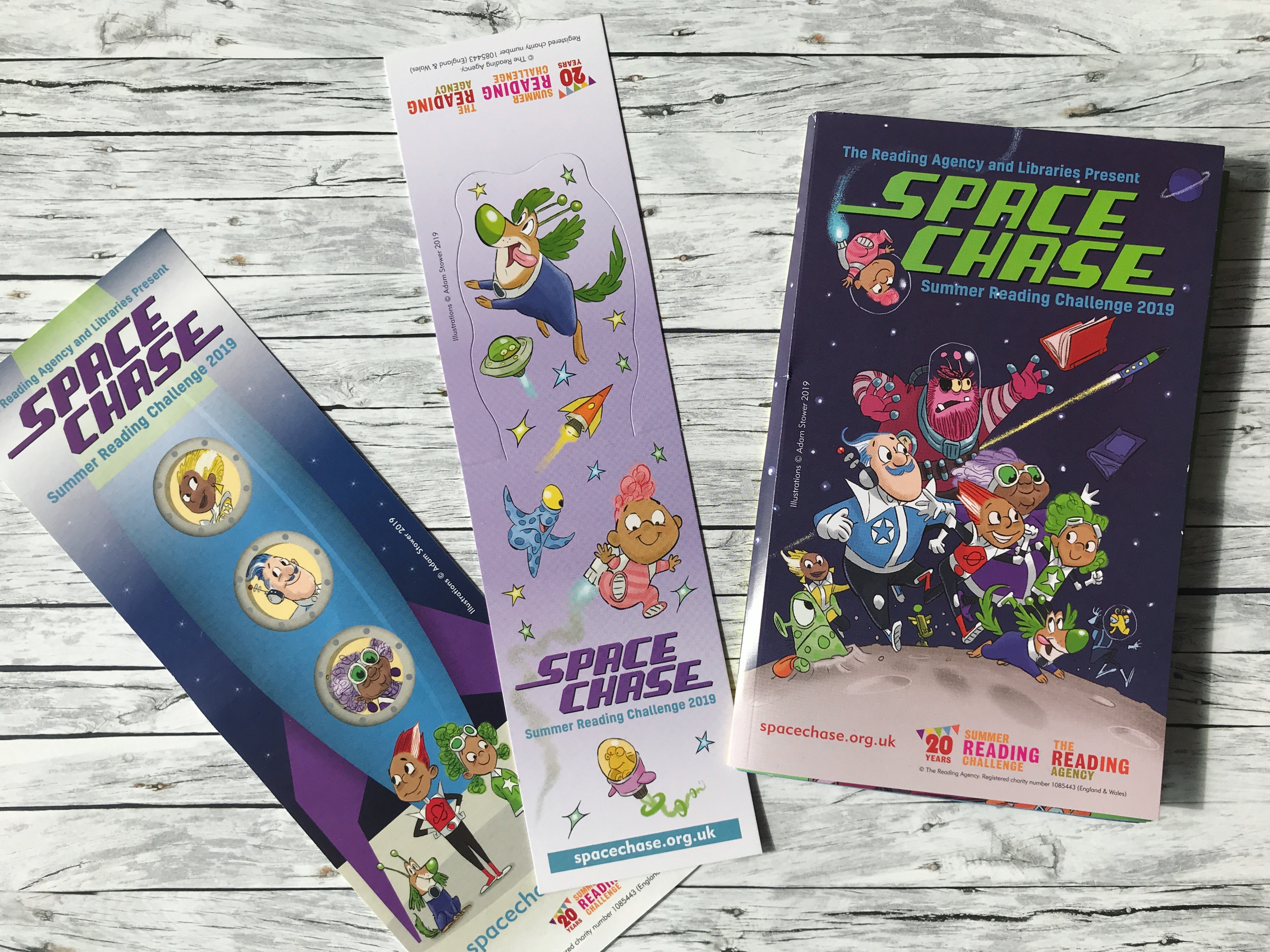 The books can be about anything you like – fiction, non fiction, picture book, chapter books, graphic novels. You choose! For every completed book you also get some stickers to add to your leaflet, and once you've completed the whole thing you get a little prize. Last year, the boys got a certificate, a medal, and some super cool pens for writing secret messages with.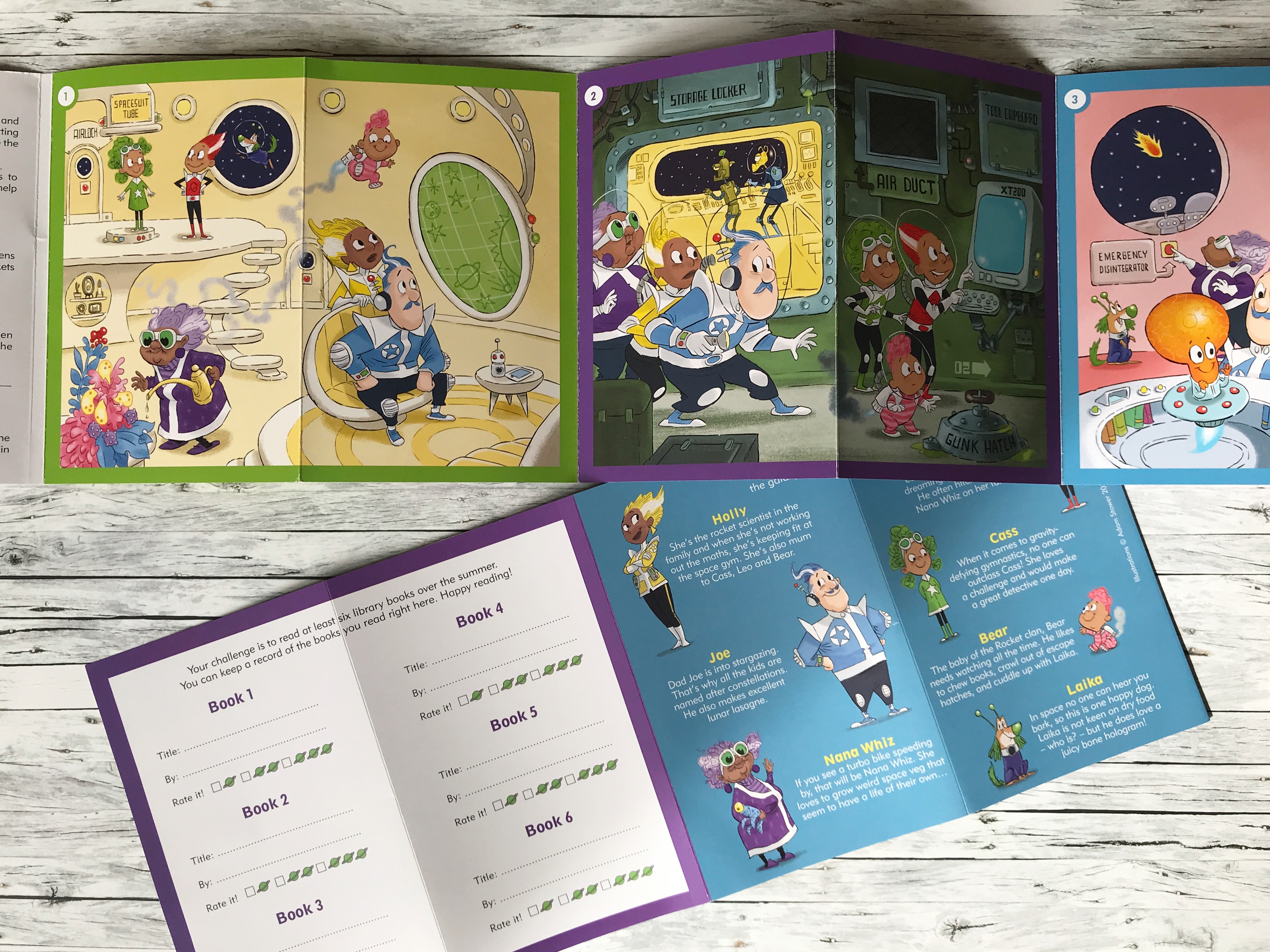 Toppsta Summer Reading Bingo
For the Toppsta Summer Reading Bingo, you also have to  read six books, for six given categories (a picture book, a funny book, an illustrated book, a book about adventure or magic, a non-fiction/reference book and a gripping story). You could even win a £50 Smiggle voucher if you complete the challenge! They also have some other just-for-fun categories on their bingo grid too, like reading a book in the dark with a torch or reading outside in a den.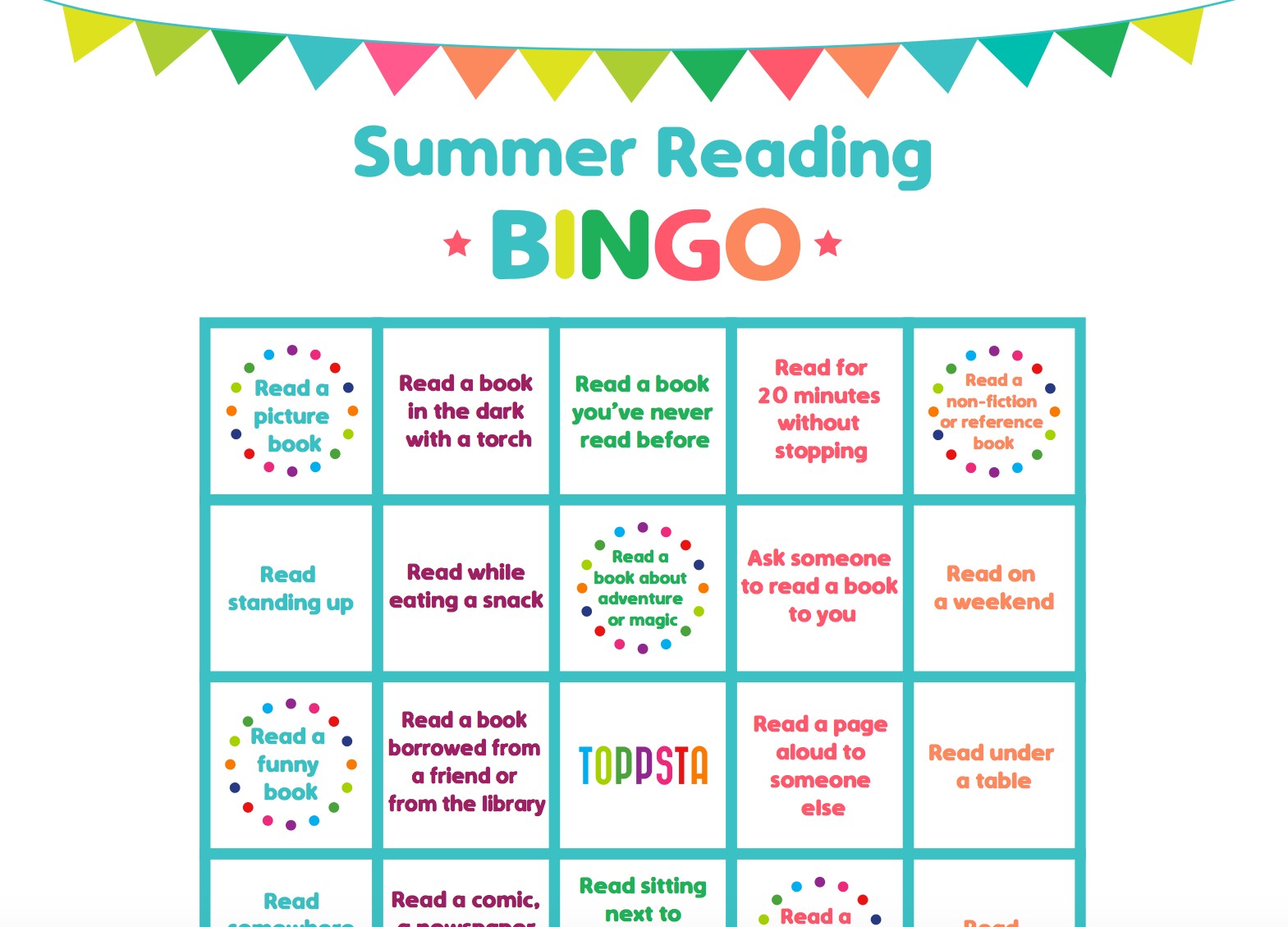 For those who haven't heard of Toppsta before, it's the UK's leading children's book review community with over 45,000 reviews on their site so far. They've put together a free 12-page pack which includes their bingo grid, along with some reading recommendations plus two additional bingo grids specifically for Roald Dahl and Dork Diaries books.
>> Download the Toppsta Summer Reading Bino Pack
[line]
Have a great summer everyone, and happy reading!