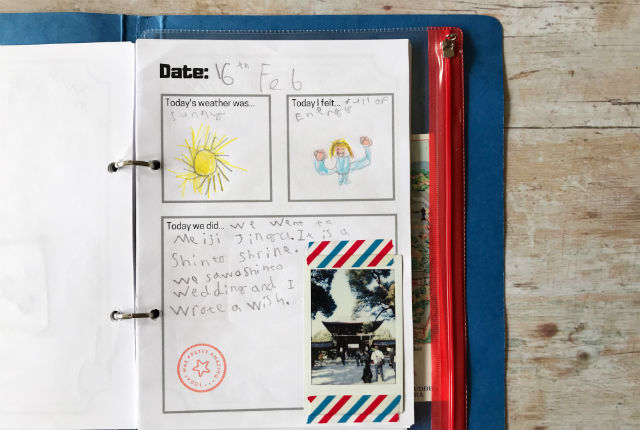 Travel Journal + Free Templates
As I mentioned yesterday, the summer holidays are in full swing here in Edinburgh, so I wanted to share another holiday resource with you that I made for my own kids earlier this year. In February, we travelled to Japan for three weeks to visit my husband who was working in Yokohama for a couple of months. My eldest got special leave from school during term time for this, on the understanding that he would keep a travel journal and do a presentation to his class on his return. Now, I could have just bought him a blank notebook, but of course I couldn't help myself, so I created some templates which we printed out in advance – to cover the length of our trip – and a folder to put them in. It was a great way to document our trip and a wonderful memento.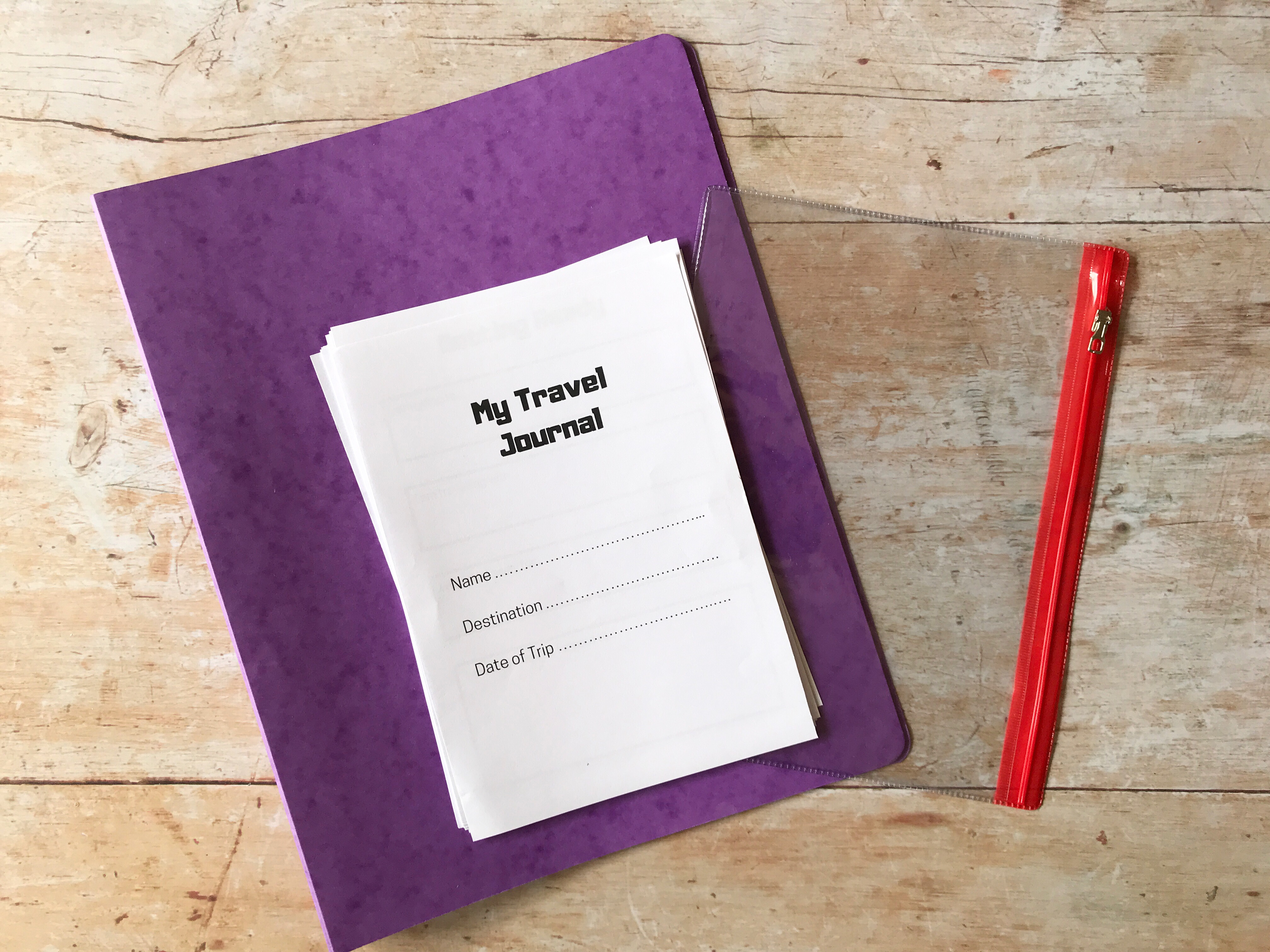 Here's what I used to make the actual folder:
An A4 slimline cardboard ring binder
A transparent document wallet that can be zipped shut
Print-outs of my templates
A pair of scissors and a hole punch
I wanted to create an A5 folder, as the journal templates are size A5 too, but the best sized document wallet I could find was just a little bigger than A5. I didn't want it sticking out of the folder, so I bought an A4 folder and cut it to size to that the document wallet would fit inside. Below you can see the purple folder, which is the original A4 size, compared to the blue folder which I have cut to size and the document wallet.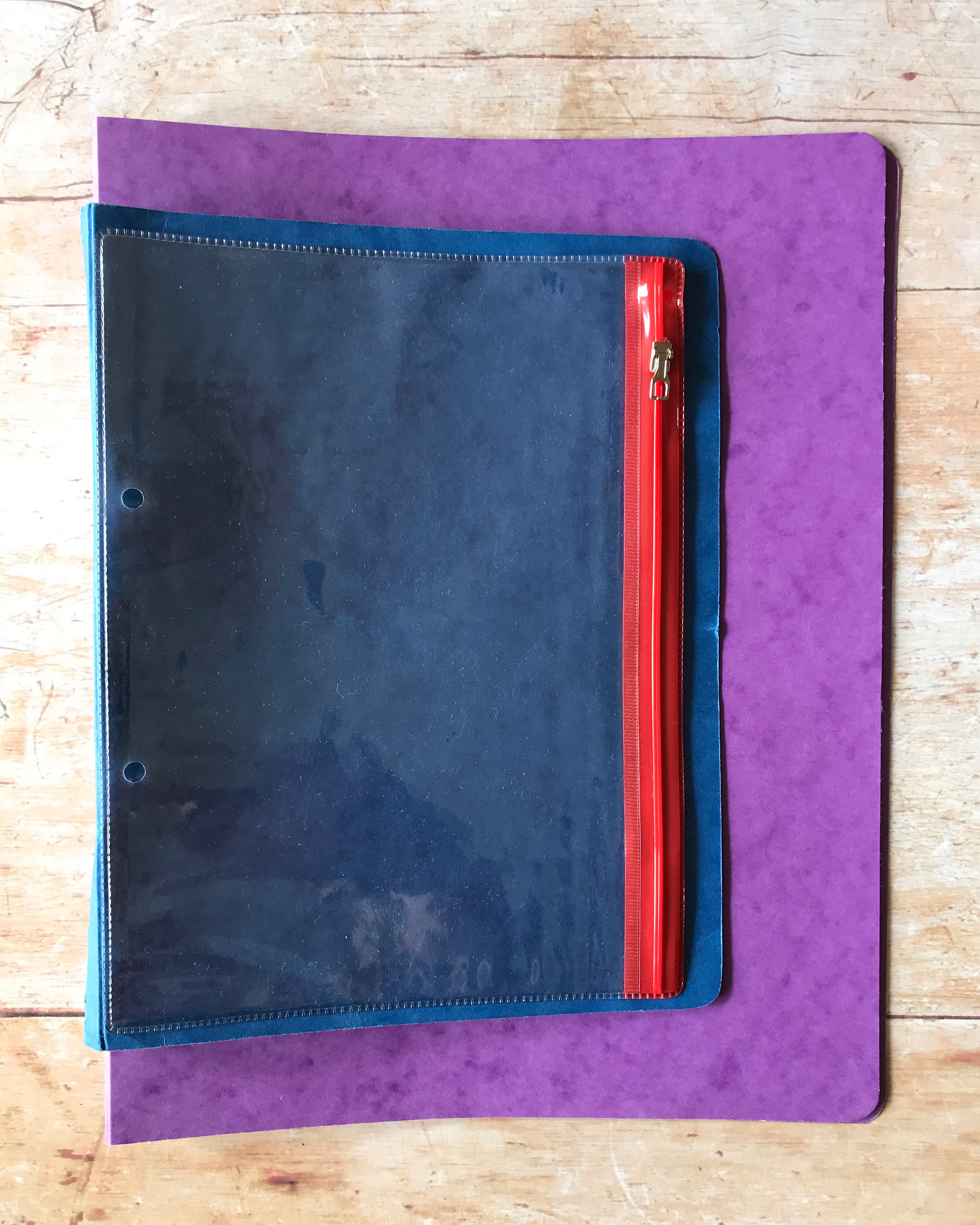 I rounded the corners to make it neater and to stop them catching or fraying. Then I hole-punched all the templates and the document wallet, and assembled them inside the folder. The document wallet is to hold all those little travel souvenirs like train tickets or admission tickets.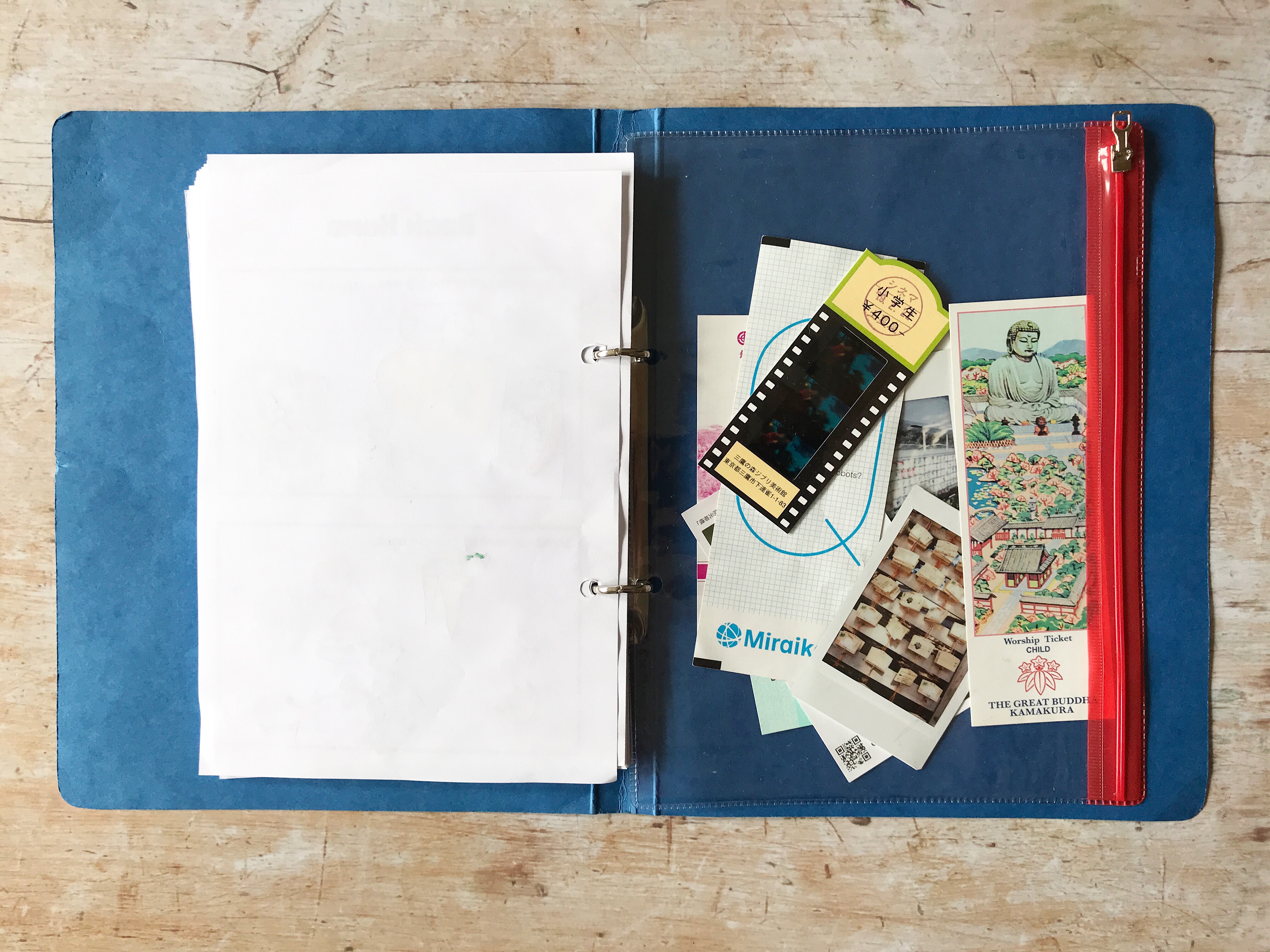 Let me talk you through the templates. First, there are some templates you only need one copy of, which includes a cover sheet and some pages to complete in advance of your trip and to cover the outward journey and arrival. Besides the cover sheet, these are: Getting Ready, Some books I read to prepare for my trip, Our Journey (sorry, I forgot to include that page in the photo), A picture of our journey, and Arrival.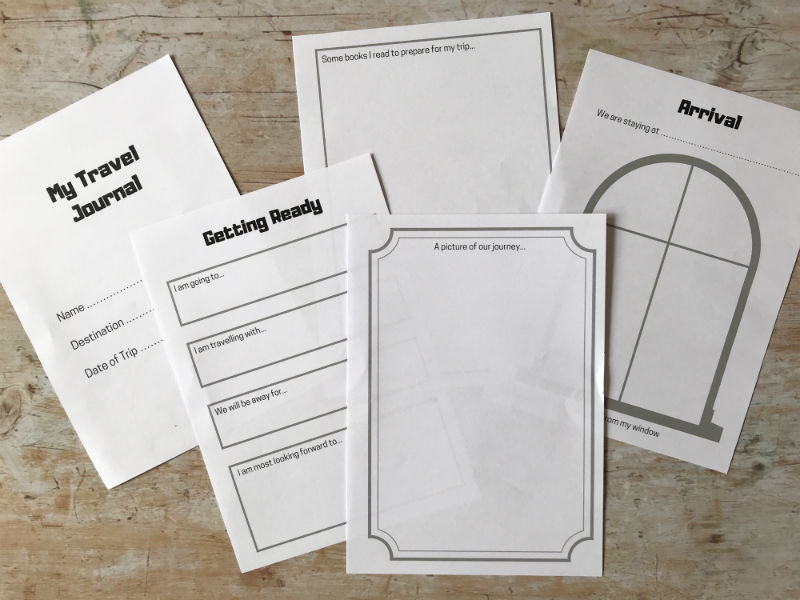 Not all of these pages will be relevant to every trip, but it was great in helping to build up the anticipation, and to get on board with the journal keeping early on. We read a LOT of books about Japan in advance of our trip, so I printed out pictures of the book covers to stick in the journal. You could just write down the titles of books though too.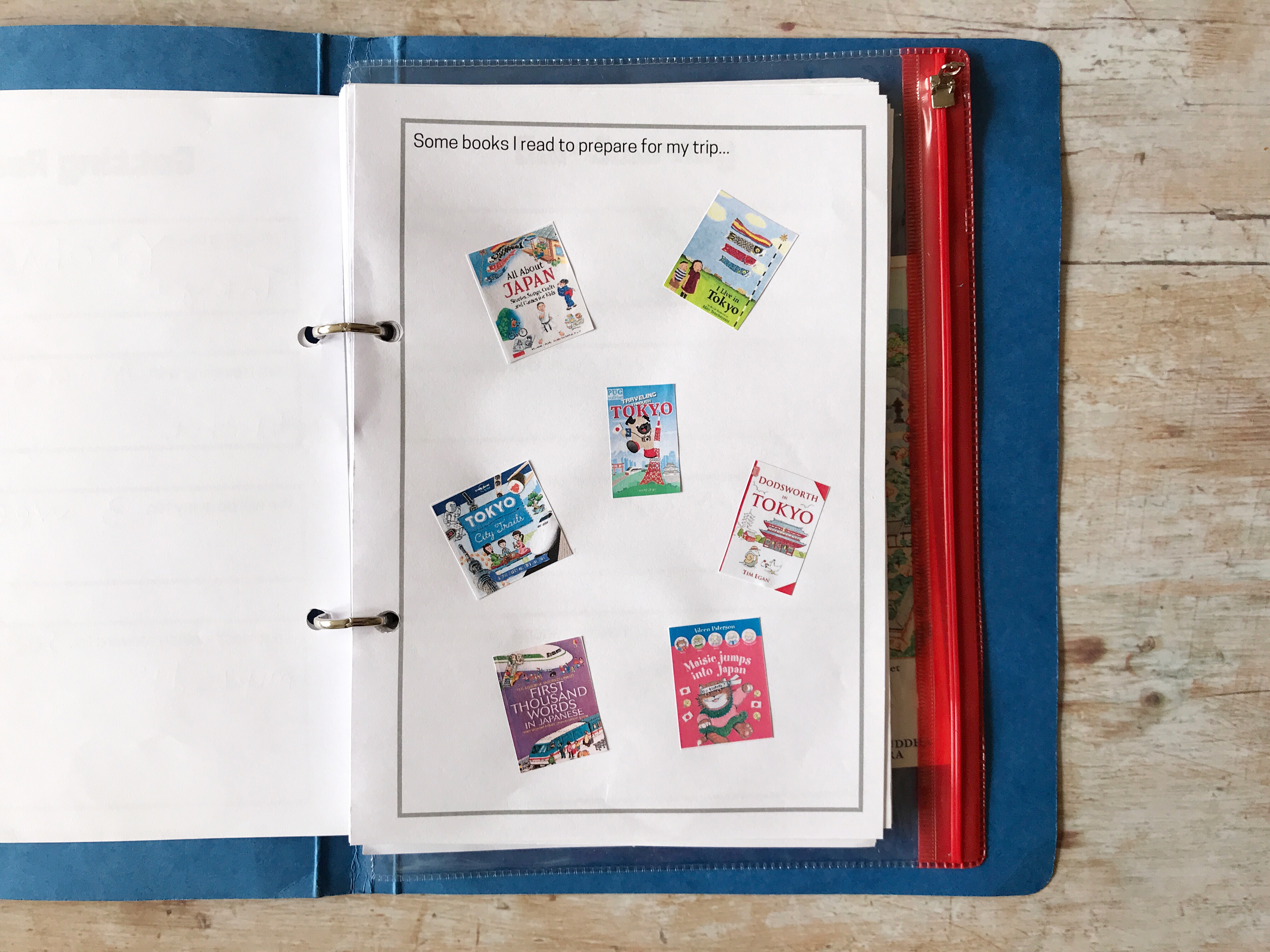 Then, once we were on holiday, I had printed out the daily journal pages, one for every day we were away. These consisted of two pages per day: One to record the date, weather, mood, and to write or draw a summary of what we did that day…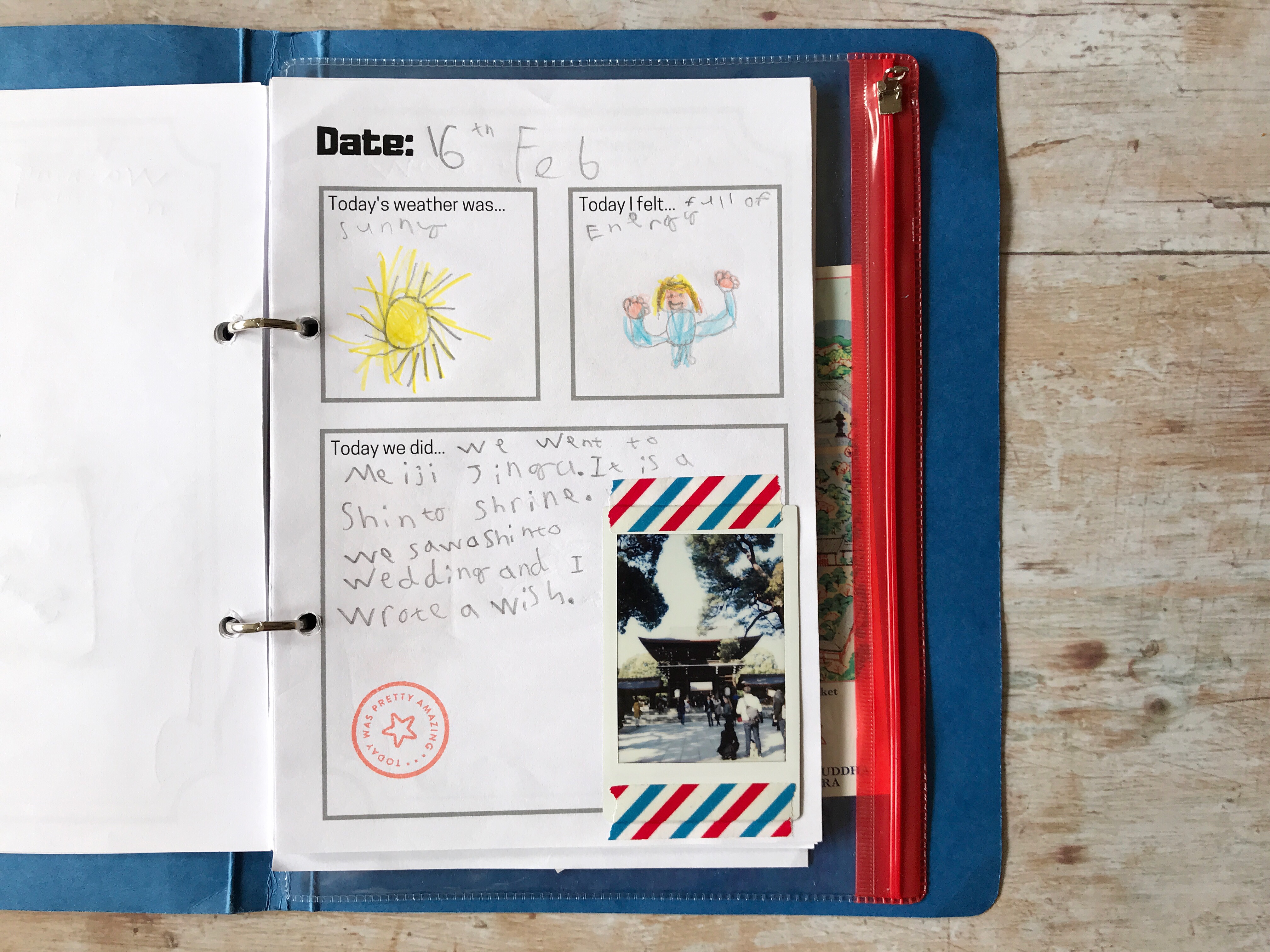 And then a page to draw his favourite part of his day…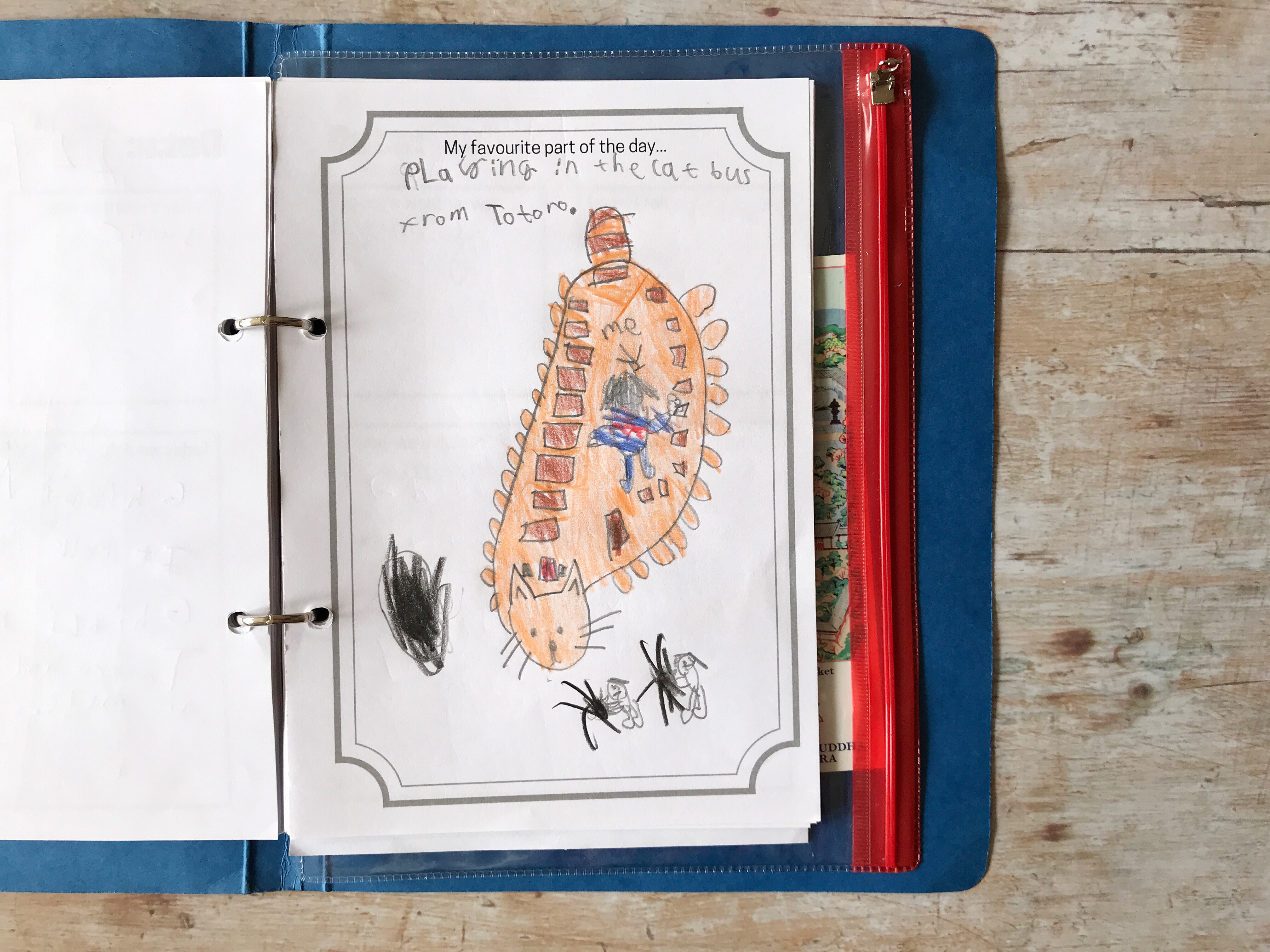 As you can see above, we also took along some stamps, tape, and an Instax Mini camera to create some little extras to decorate the journal with. This is entirely optional though. As well as the daily pages, there were also some additional pages to record new food eaten and new words learned. Again, this won't be relevant to every trip, and I didn't print out one of these pages for every day, just half a dozen or so of each for our three week trip.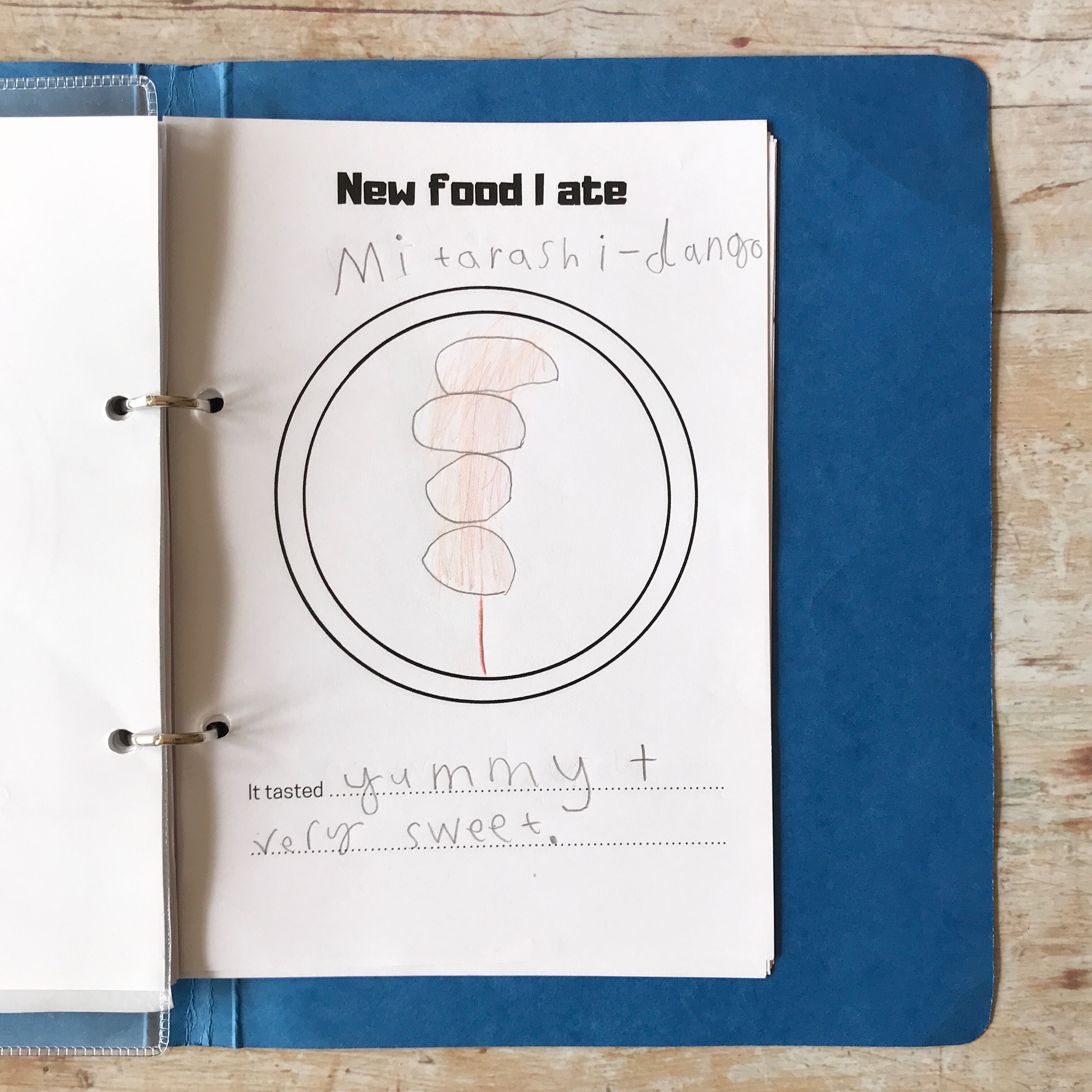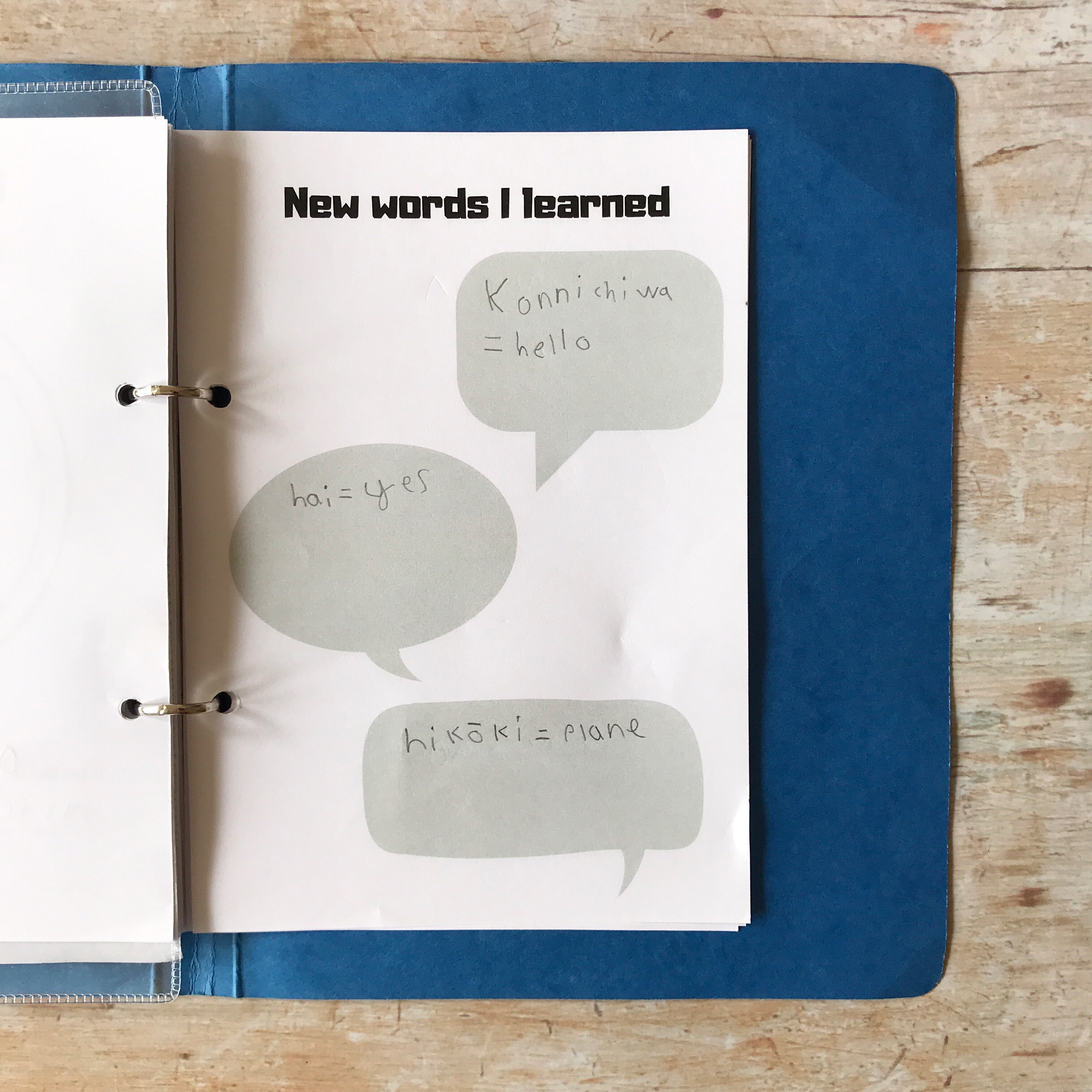 And then to complete the journal, I printed out another "Our Journey" page for the way back, and then the final page for "Back Home" to sum up his favourite parts of the trip and any souvenirs brought back.
If you would like to get your hands on my templates to create your own travel journal, I've created a PDF download with the eleven different pages, which I am offering as a thank you to anyone who signs up for my newsletter. The newsletter goes out roughly once a month, so it's not a huge commitment, and you can of course unsubscribe any time if you change your mind.
You are welcome to print off the Travel Journal templates for your own personal use, and if you do end up using them, I'd love to see some photos so please feel free to share with me or tag me in on Twitter or Instagram.