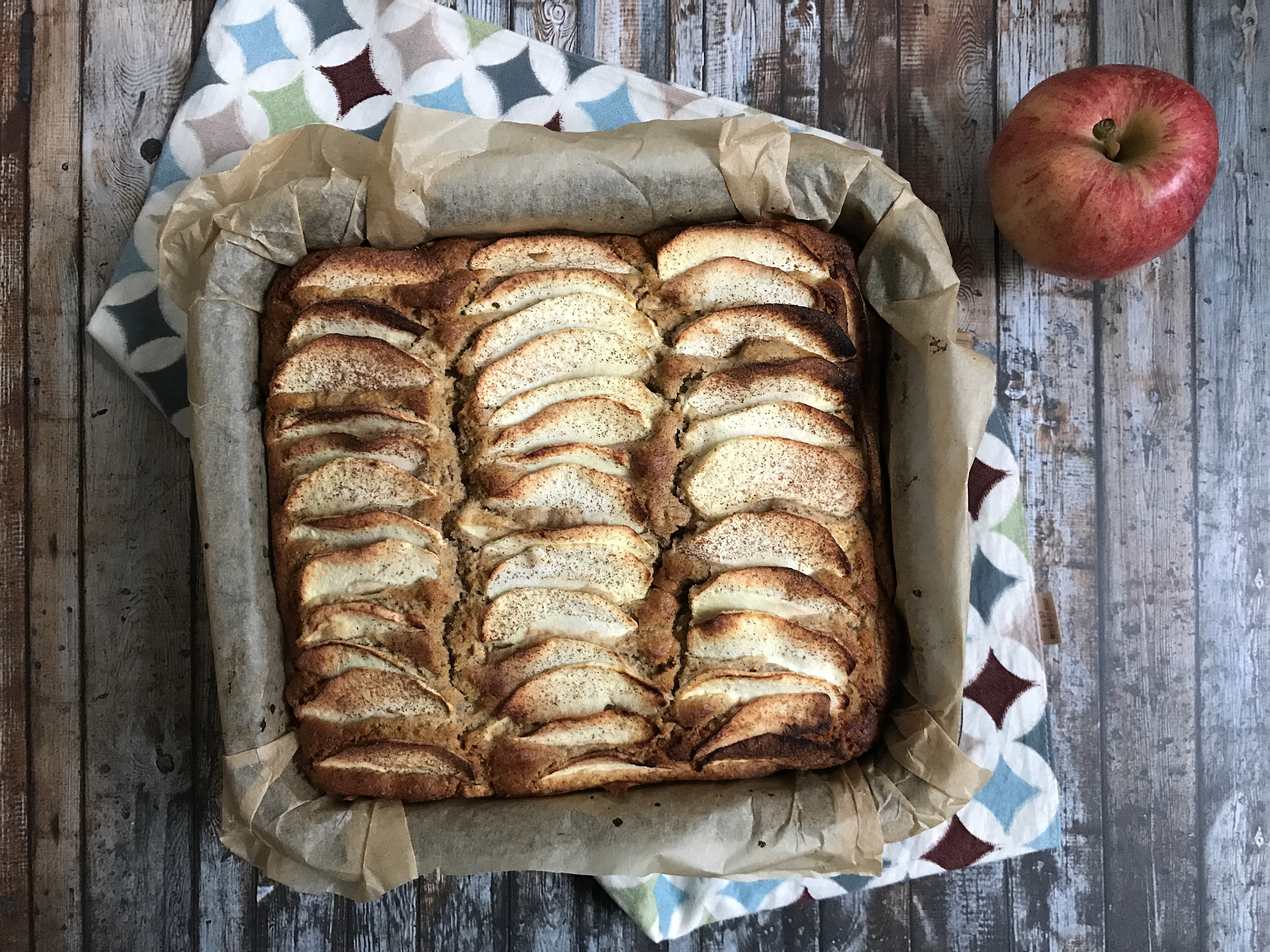 Apple & Cinnamon Cake
Gluten free, Vegetarian
We've foraged a lot for apples this year, and before apple season comes to an end, I wanted to share this delicious apple & cinnamon cake recipe with you. Of course, you can also make this with apples from the supermarket all year round.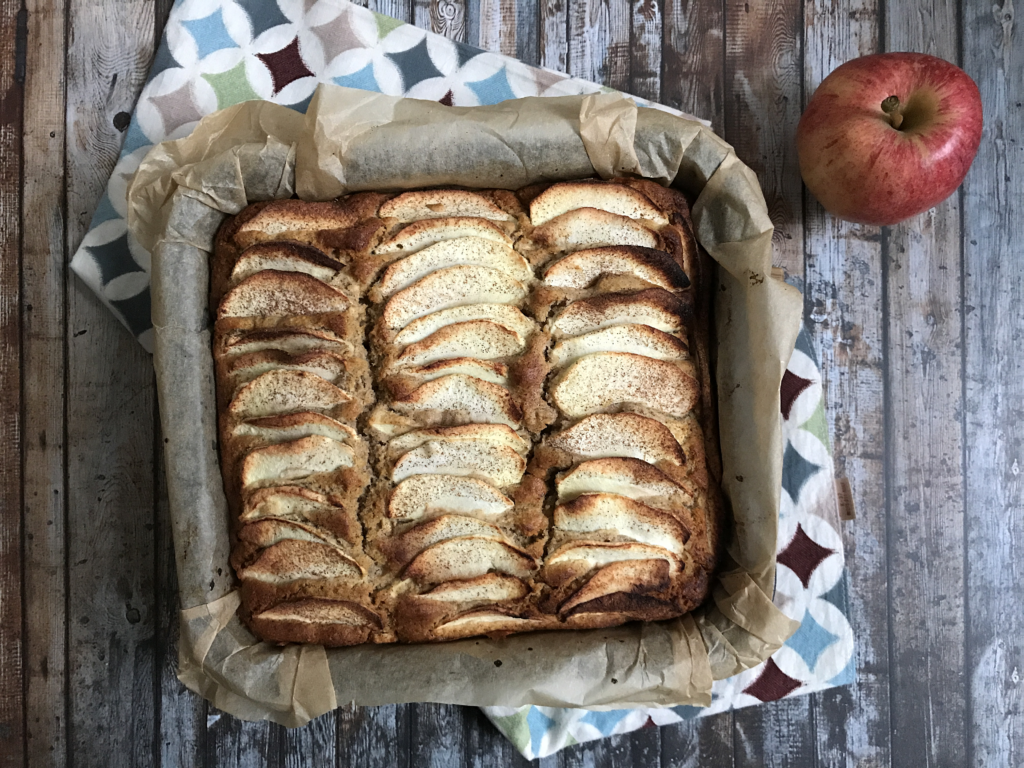 Ingredients
175g unsalted butter
200g gluten free self-raising flour
1/4 tsp xanthan gum
1 tsp baking powder
1/4 tsp baking soda
2 tsp ground cinnamon + extra cinnamon for dusting
a pinch of salt
85g ground almonds
1/2 cup runny honey
3 eggs
4 large apples (ca. 450g)
Note: If you make this with regular self-raising flour instead of gluten free, you can leave out the xanthan gum.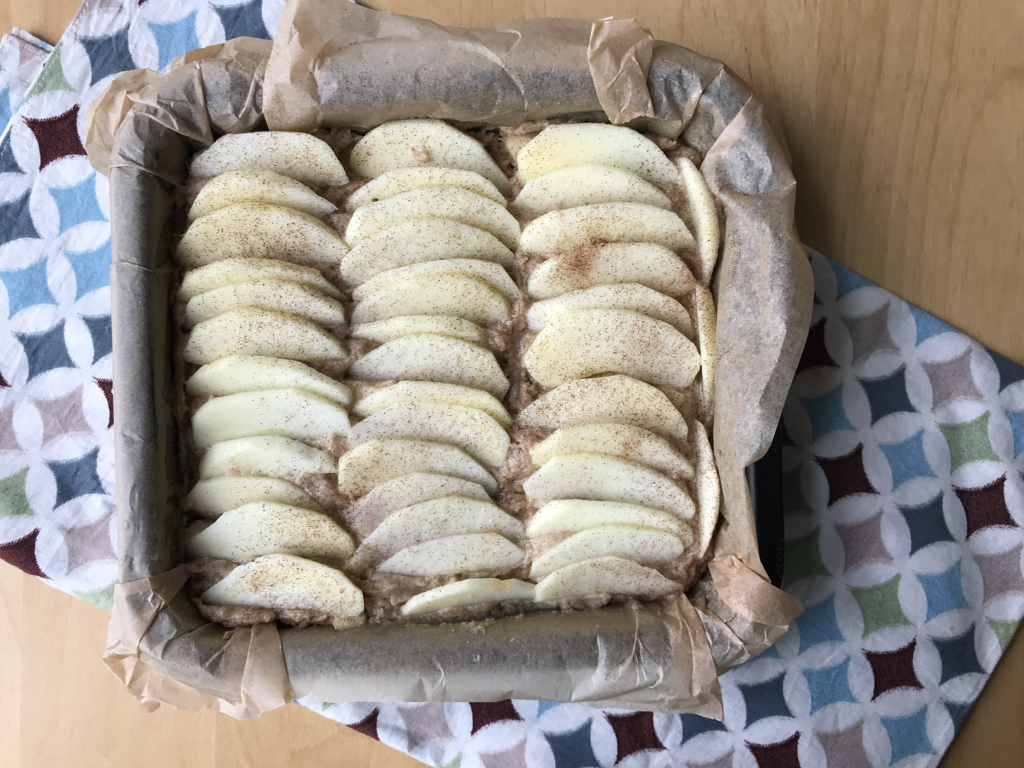 Directions
Pre-heat your oven to 180 C (or 160 C for a fan oven)
Grease and line a 20cm baking tine with grease proof paper.
Melt the butter and set aside to cool.
Sift the flour, xanthan gum, baking powder, baking soda, cinnamon and salt in to a mixing bowl, then stir in the ground almonds. 
In a separate bowl, whisk together the honey, eggs and cooled butter.
Fold the wet mixture in to the dry mixture until just combined.
Peel and core the apples. Cut half of them in to bite sized dice (ca. 1-2cm) and fold in to the batter, then pour the batter in to the pre-prepared tin. Give the tin a little shake from side to side to level out the batter.
Cut the other half of the apples in to thin slices, and arrange them in rows on top of the batter. Dust with cinnamon.
Bake in the oven for around 50 minutes until risen and a wooden skewer inserted in to the centre comes out clean (a few crumbs are okay, but you don't want any raw cake batter sticking to your skewer!) 
Leave to cool, then cut in to squares to serve.
---
If you bake this recipe, we would love to see some pictures so please feel free to tag us on Twitter or Instagram. Or check out our archives for more 'free from' baking recipes.
And if anyone would like to support me with a small donation, which helps to keep this blog running, it would be much appreciated. Just hit the support button below. Thank you x
Pin for Later