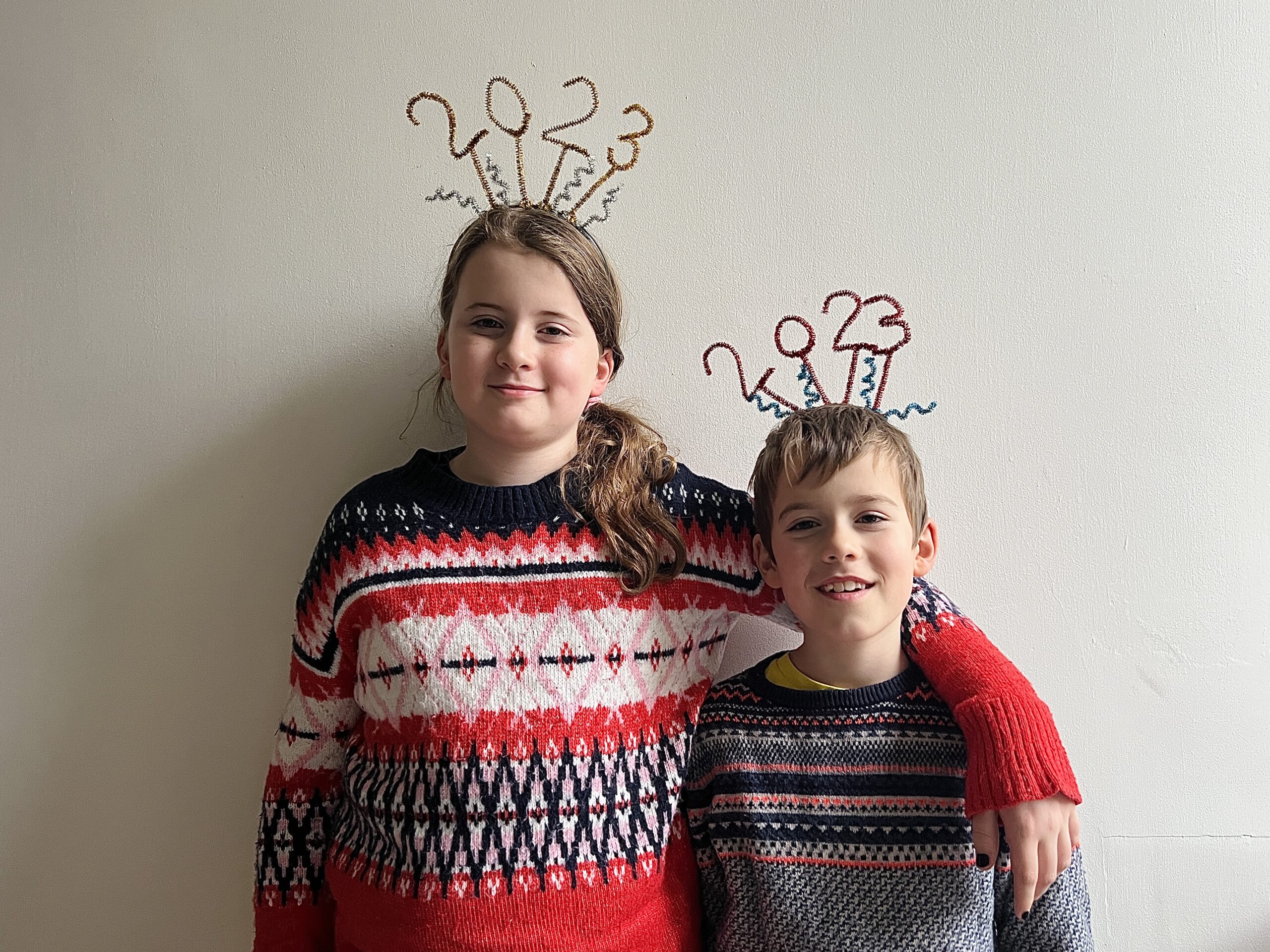 DIY New Year's Eve Party Hats
Looking for a last minute New Year's Eve party hat idea? Look no further! This easy DIY headwear to herald in the new year can be made in minutes.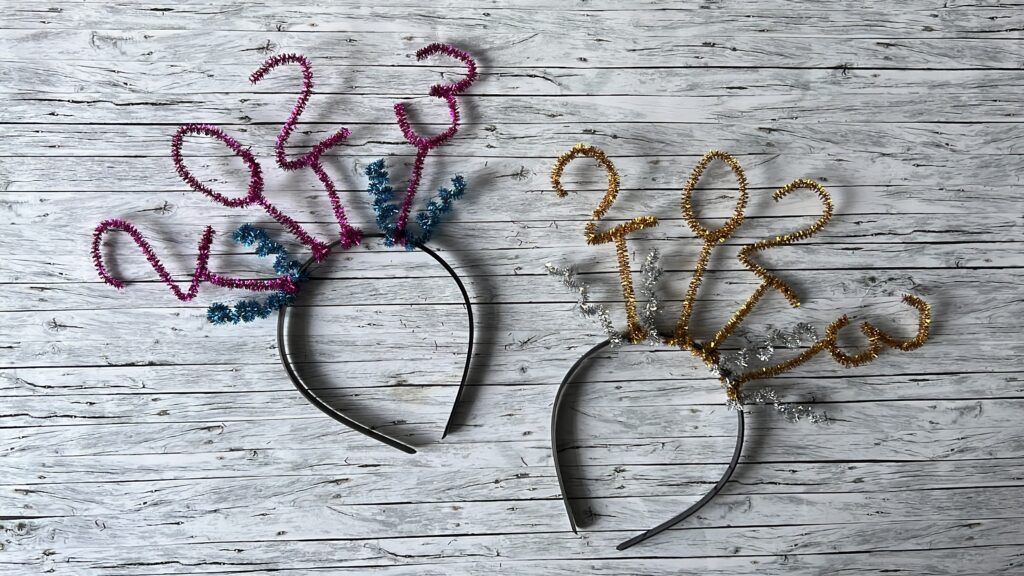 All you need is an old hairband, six pipe cleaners (sparkly is good, but others will work too), a pair of scissors and a pencil. We've used two different colours of pipe cleaners, one colour for the numbers (four pipe cleaners) and one colour for the additional decor (two pipe cleaners) but you can mix and match colours however you choose or depending on what you have available.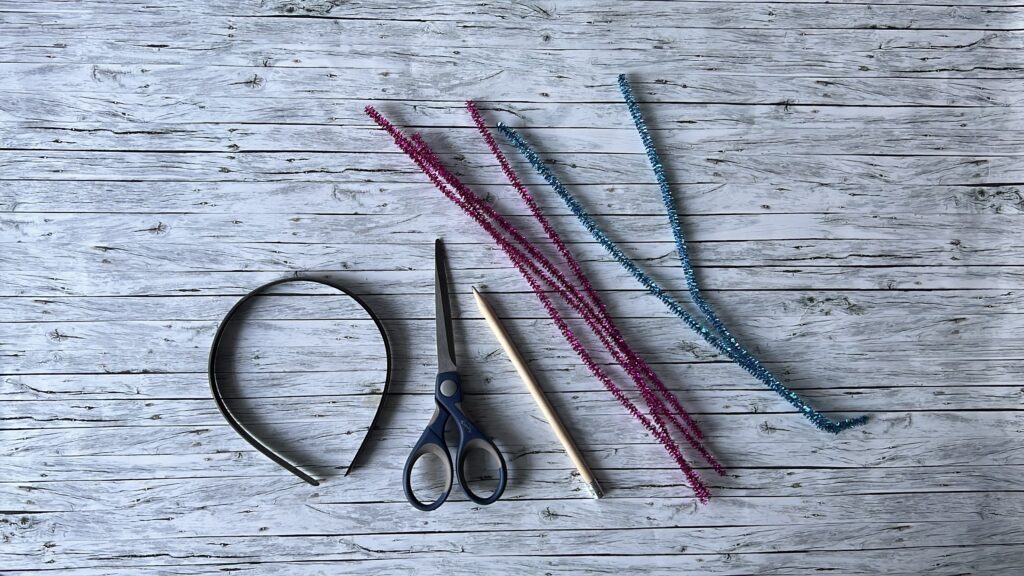 Here's a quick video to show you how, or if you prefer you can scroll down for step-by-step instructions.
Step 1: Cut the four pipe cleaners you'll be using for the numbers in half.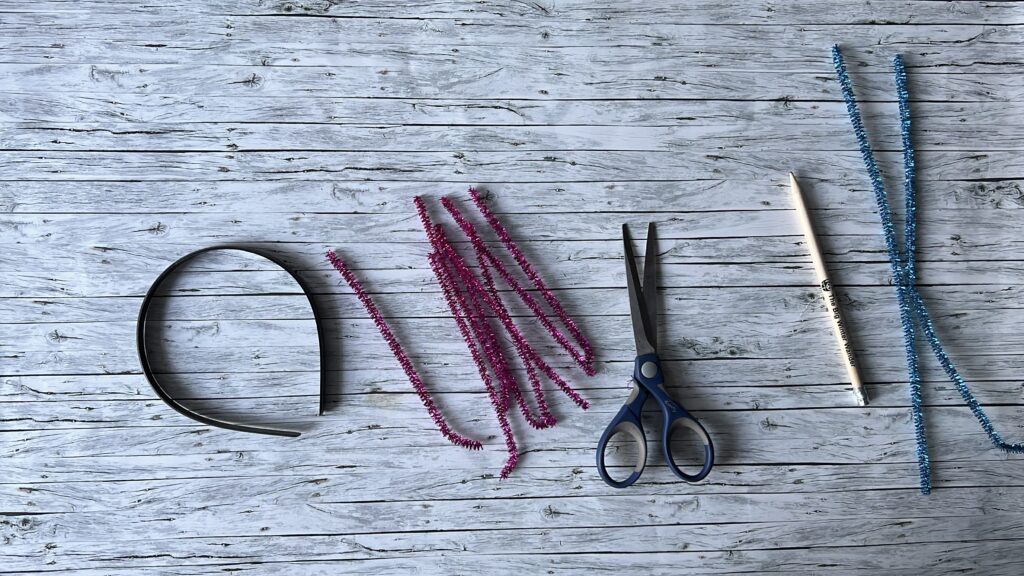 Step 2: Take four of the halves, and twist one end of each half securely around the hairband.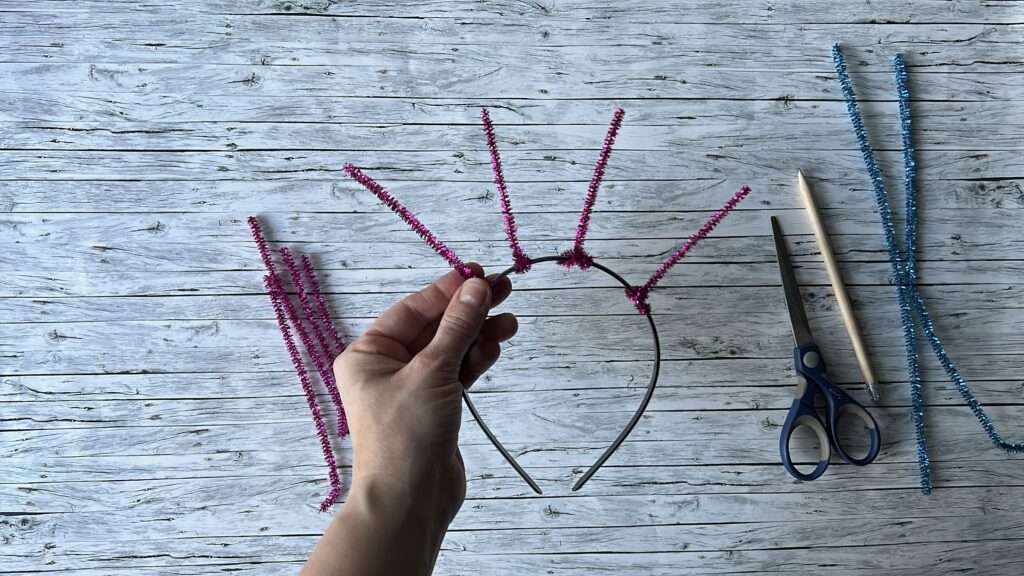 Step 3: Take the other four halves, and form one each in to the numbers 2, 0, 2 and 3 (or whatever year you are making these for).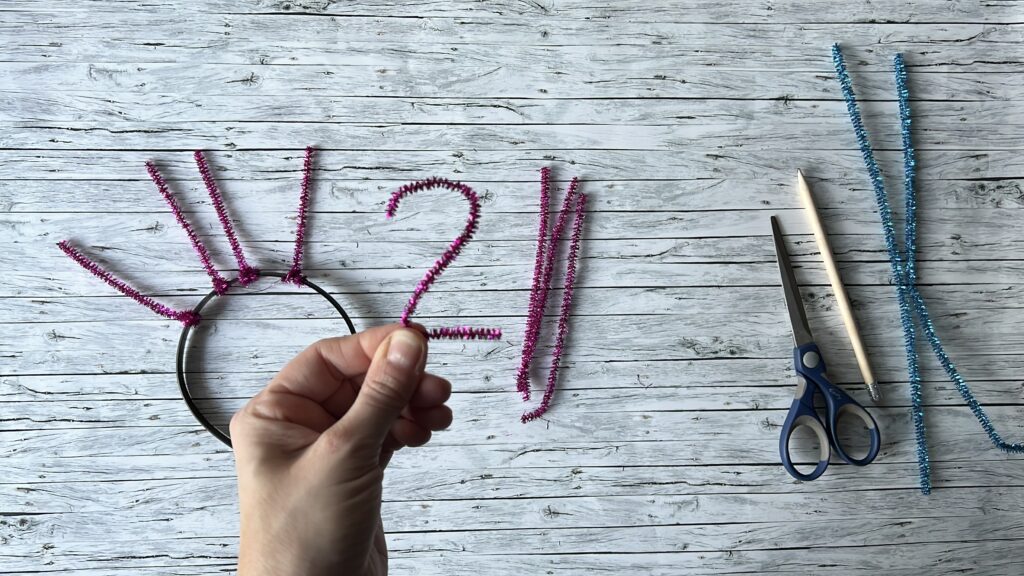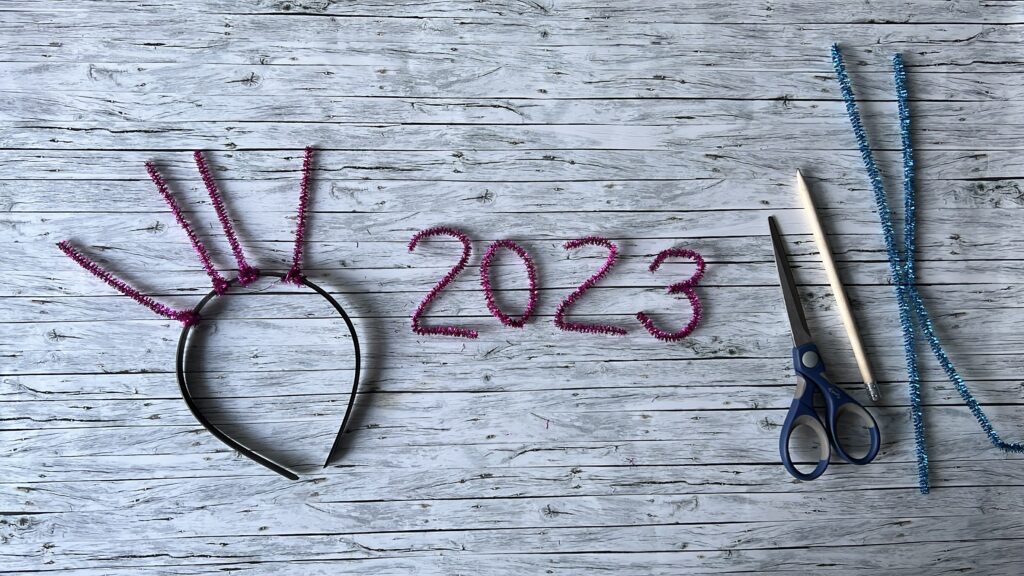 Step 4: Twist the ends of the pipe cleaner halves already attached to the hairband around the bottom of the numbers, to attach them.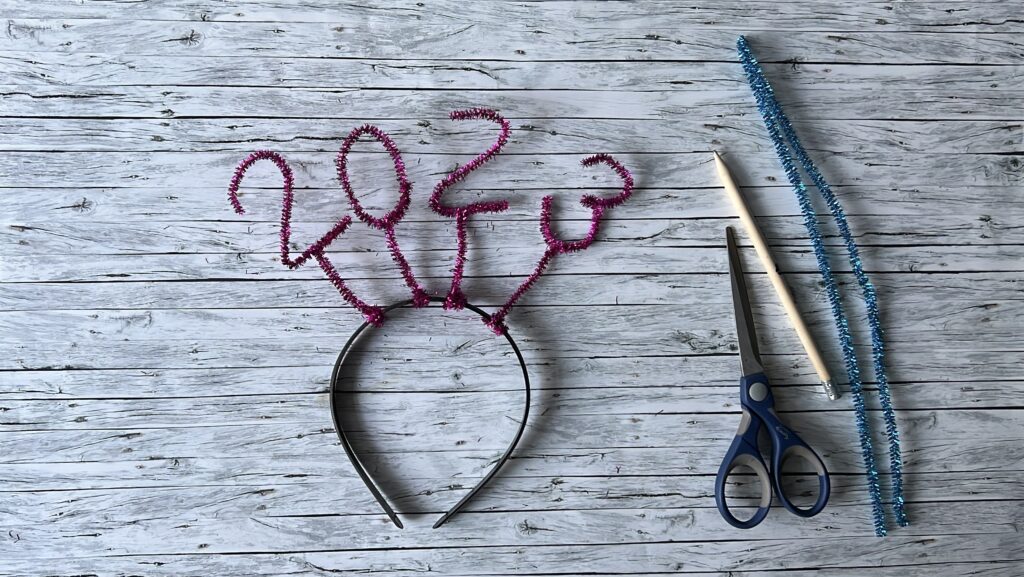 Step 5: Take one of the whole pipe cleaners, fold it in half, and twist it around either side of the first 2. Then do the same with the other whole pipe cleaner, and twist it around the 3.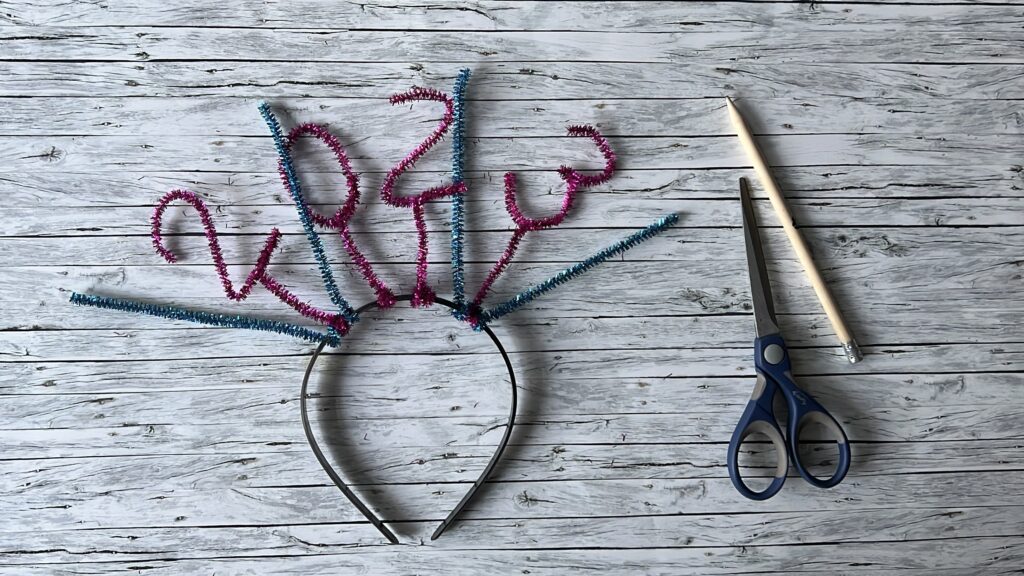 Step 6: Now take the pencil, and curl the ends of the pipe cleaners you have just added around the pencil one by one. When you pull out the pencil, you'll see that you have created a spiral.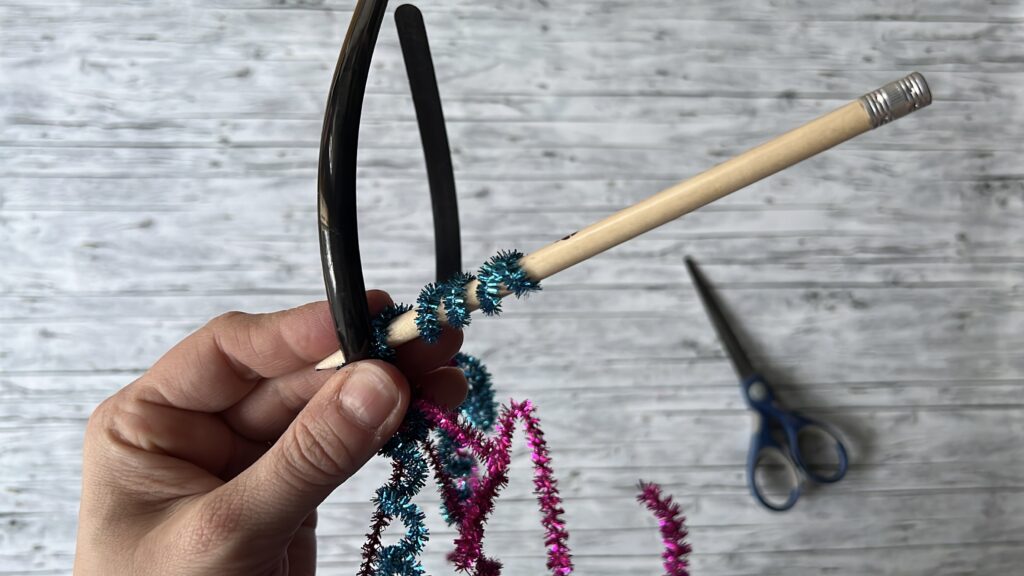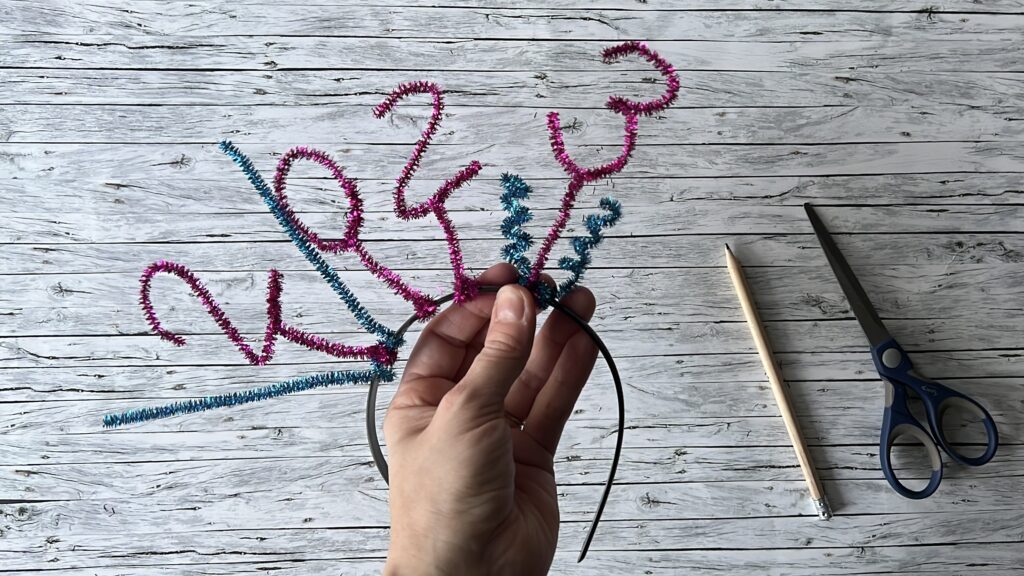 And that's it! Your New Year's Eve party hats are ready to wear.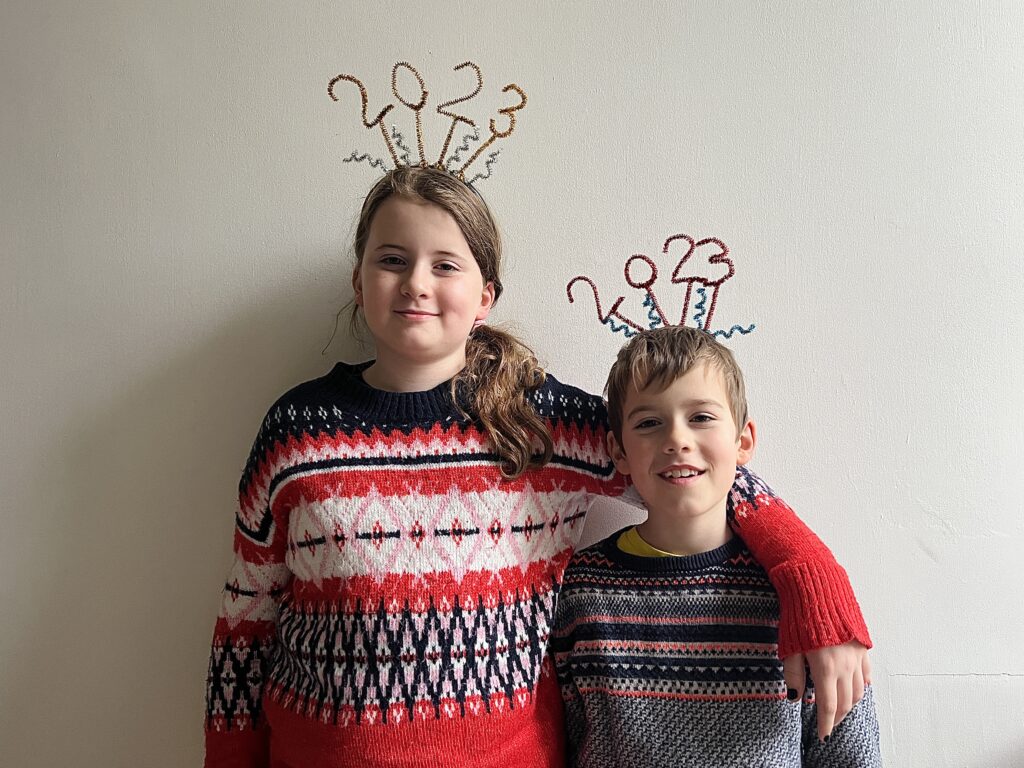 These can also be used year after year – we actually made a couple last year, and just replaced the last 2 from 2022 with a 3!
---
If you make your own version of our New Year's Eve headwear, we would love to see some pictures so please feel free to tag us on Twitter or Instagram. Or check out our archives for more New Year's or crafting activities.
And if anyone would like to support me with a small donation, which helps to keep this blog running, it would be much appreciated. Just hit the support button below. Thank you x