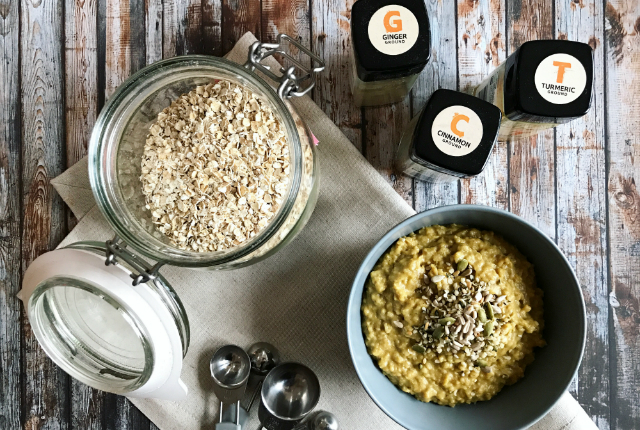 Winter Warmer: Spiced Porridge
Today I'm going to share my first COLSIE* tip with you for Winter! I like to eat porridge for breakfast pretty much all year round – what can I say, we are in Scotland after all – but especially in Winter it's lovely to start the day with a nice steaming bowl of warm and filling goodness. Purists will tell you all you need to make porridge is oats and water. Others like to make it with milk for a more creamy consistency. I like to go for a half & half approach, i.e. half water, half milk. And I like to play around with my milks, such as coconut or soy milk, for different flavours. But my current favourite is almond milk which, alongside some spoonfuls of coconut oil and nut butter, together give the porridge a nice creamy consistency and light nutty flavour. And to add some extra Winter warmth, I load it up with spices. My husband says it smells like I am eating curry for breakfast, but I promise you, it doesn't taste of curry at all!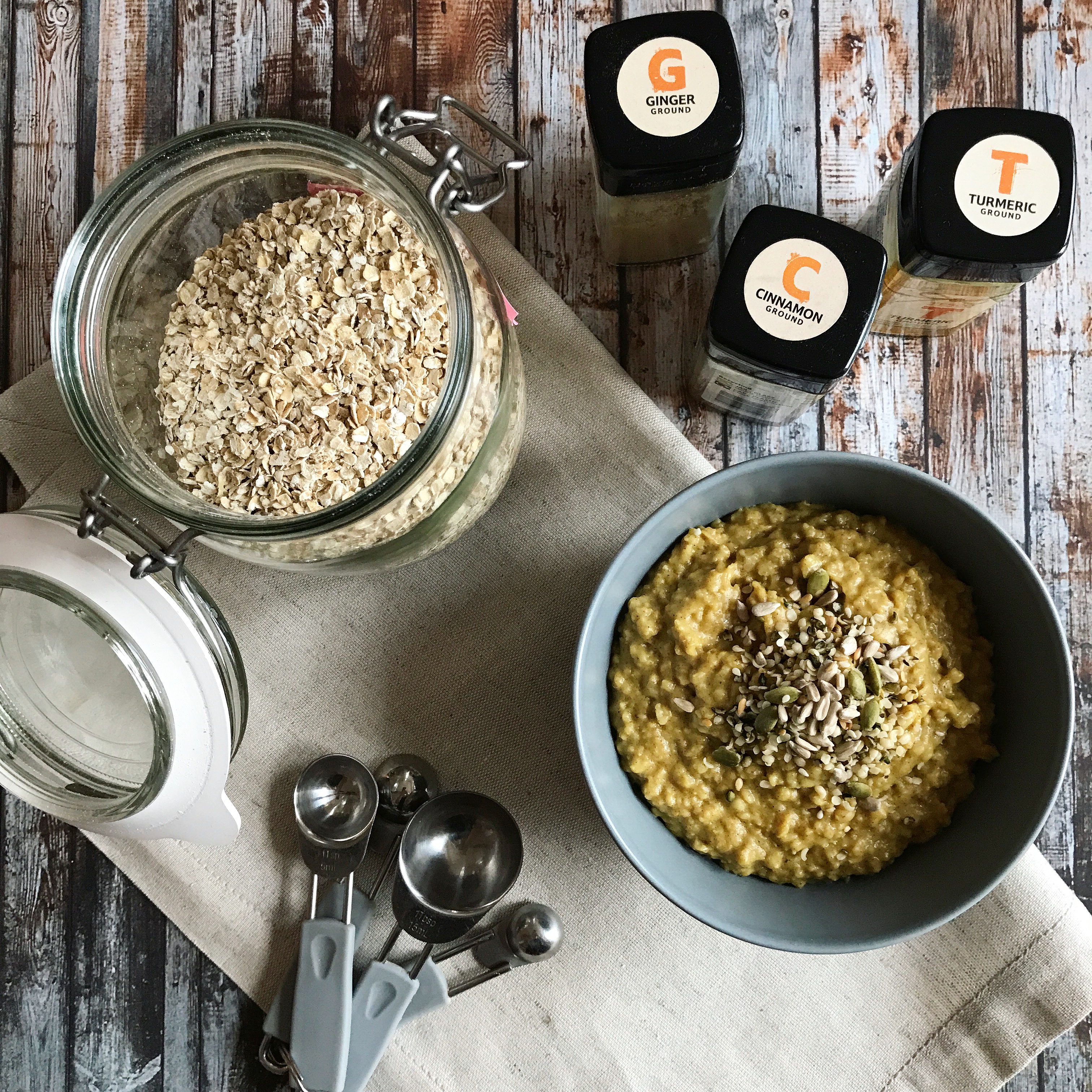 Ingredients (makes one adult portion)
4 Tbsp porridge oats (ca. 40g)
100ml water
100ml almond milk
1 tsp coconut oil
2 tsp nut butter (e.g. almond or cashew)
1/2 tsp ground cinnamon
1/2 tsp ground turmeric
1/4 tsp ground ginger
a dash of maple syrup
mixed seeds to garnish (optional)
If you prefer, you can of course make it with all water or all milk. My general rule of thumb is 200ml liquid for 4 Tbsp of oats. I like mine quite thick, so add more liquid if you like yours runnier.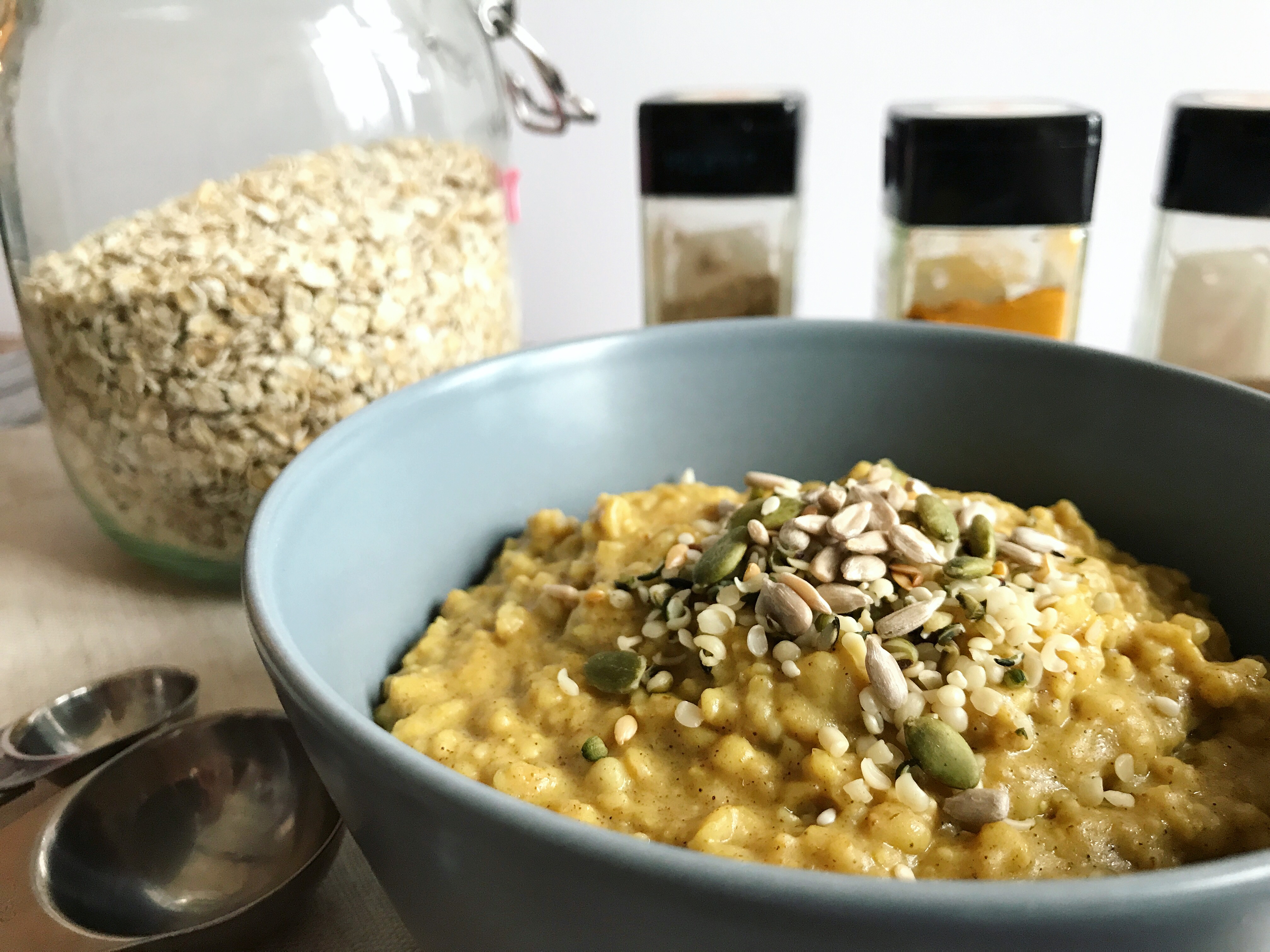 Directions
Mix the oats with 125ml boiling water in a pan, and leave to soak for 5 minutes. If you are using other oats, e.g. jumbo oats, you will probably need longer than 5 minutes. You want to oats to be softened and slightly mushy.
Stir in the almond milk, coconut oil, spices and maple syrup, and cook over a medium heat for about 5 minutes, stirring constantly (spurtle optional), until it reaches a thick, creamy consistency.
Transfer to a bowl. If it seems too thick – the porridge will continue to thicken as it stands and cools – you can stir in another dash of almond milk to loosen it up.
Sprinkle some seeds of your choice on top. I really love hemp seeds (I add them to my breakfast, salads, sandwiches etc) and usually also have a mixed bag of sunflower, pumpkin and sesame seeds in the house. If you don't like crunchy sprinkles in your porridge, just leave off the seeds and eat as is.
This porridge is super filling, and keeps me going until lunch time. It's the perfect Winter warmer for chilly mornings. You can also adjust the spices to your liking, e.g. start off with less turmeric if you are not used to the taste, or add more ginger if you like it with a bit more fire!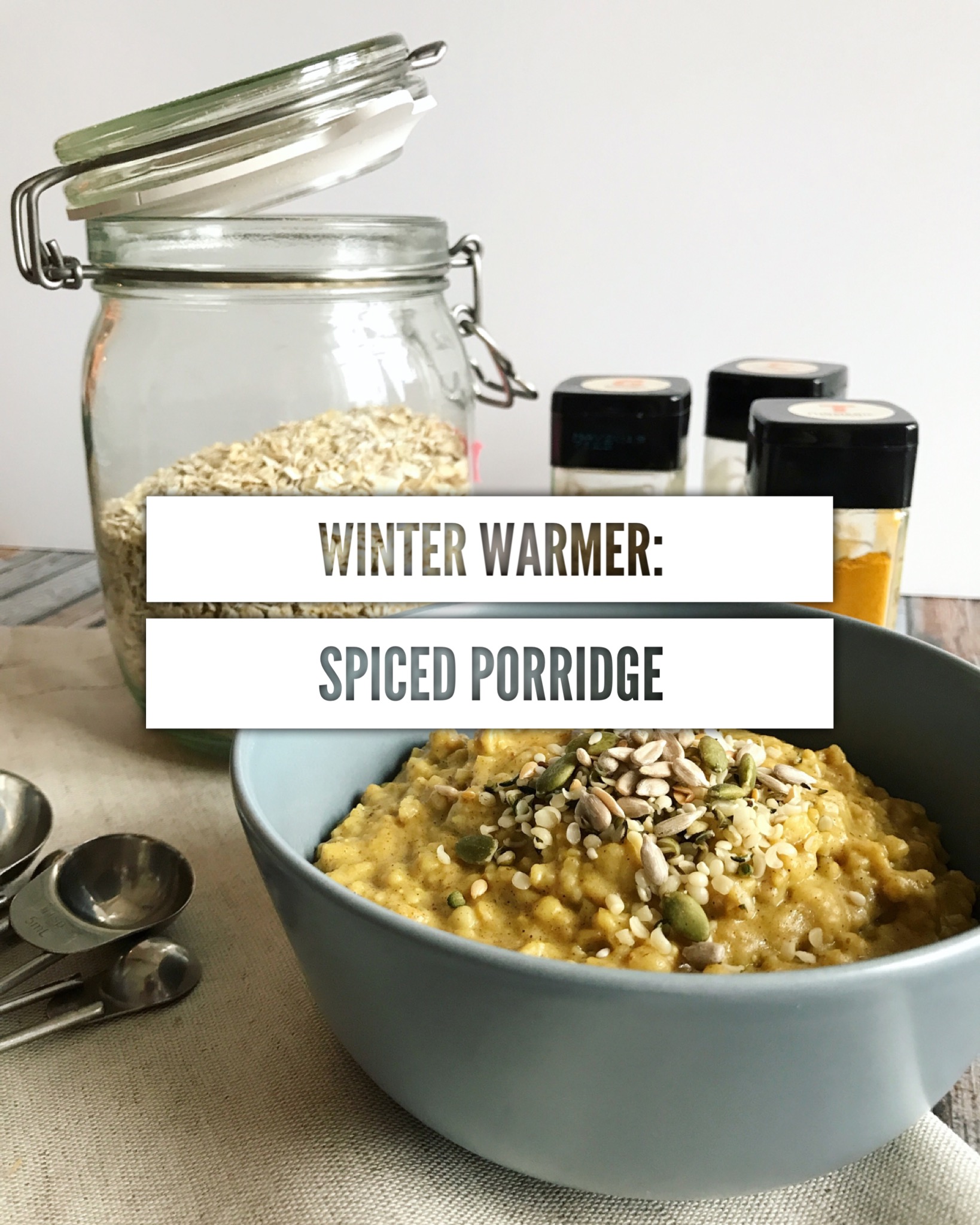 So, what do you think? Will you give spiced porridge a try? What's your favourite way to eat porridge?
---
* In case you missed my previous post, COLSIE is an Old Scots word meaning warm, sheltered, snug. Embracing winter darkness & finding comfort in life's simple pleasures. I'll be sharing some more COLSIE Winter tips with you over the coming weeks – including recipes, DIYs and a few other things – and over on Instagram I'm inviting everyone to share their own COLSIE moments using the hashtag #mycolsiemoment. I'll be choosing and sharing a few of my favourites each week. Why not join in!