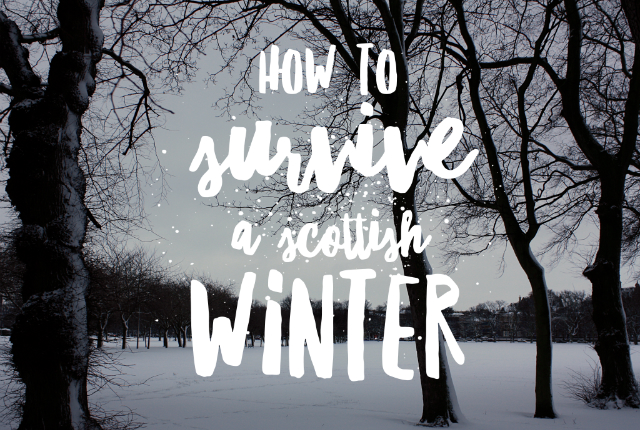 How to Survive a Scottish Winter
Happy New Year everyone! As much as I have enjoyed having a little rest from blogging, it feels good to be back after the holiday break. Are you full of resolutions for the year ahead, or does the post-Christmas slump have you in its grip? January and February can be a tough couple of months in the Northern hemisphere. In Scotland, they are the coldest months of the year, and although we have the Winter solstice behind us, the days still tend to be dark and gloomy. A bit like December, but without all the sparkle and Christmas to look forward to. So I thought I'd share some of my COLSIE* tips for surviving a Scottish Winter with you (which obviously can also be transferred to cold and dark Winters anywhere else in the world).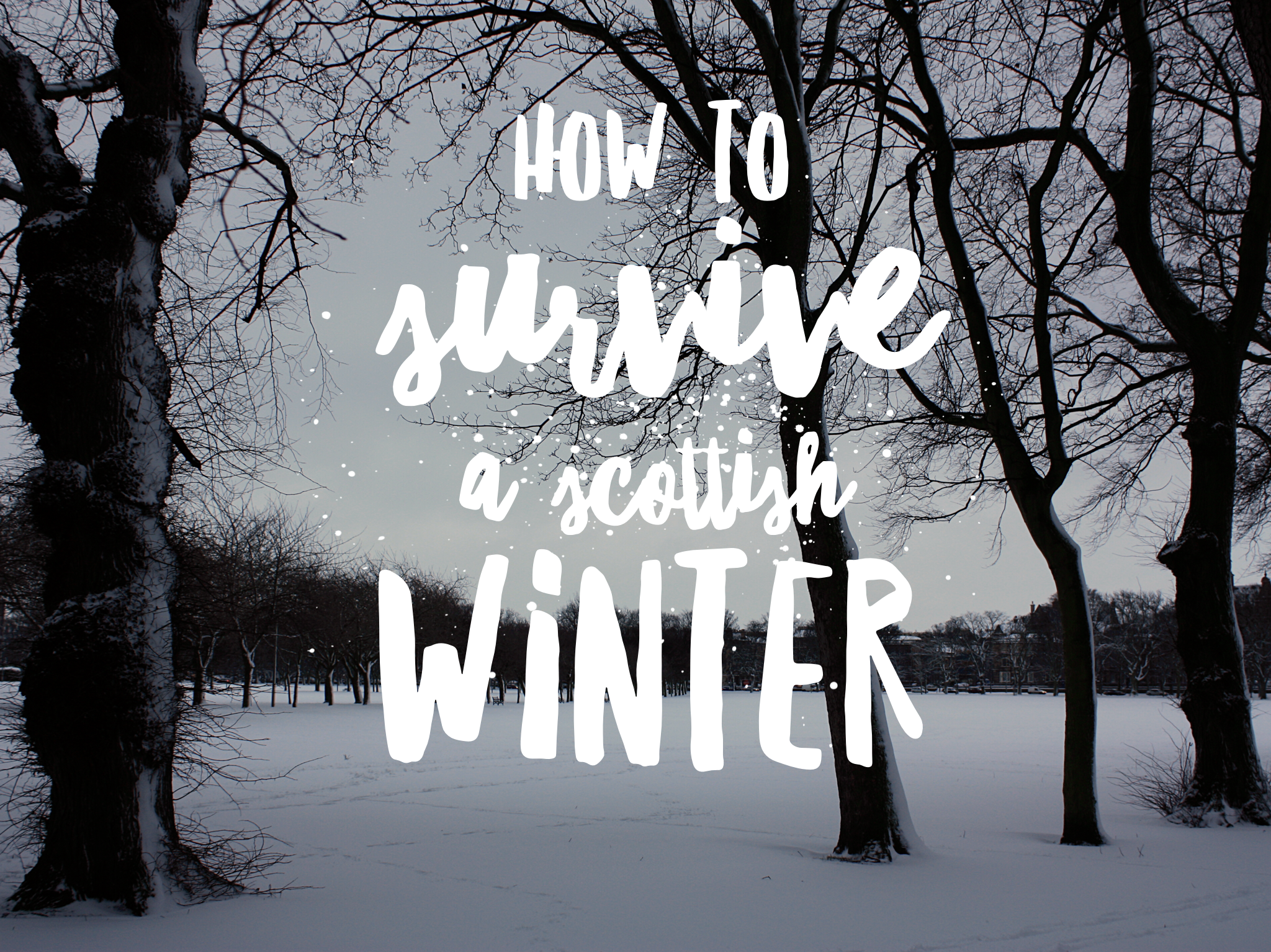 Layer Up!
This is a bit of a no brainer, not just in Scotland. When temperatures dip, the best way to keep warm is to dress in layers, as the air trapped between layers provides additional insulation. It also means it's easier to adjust if you suddenly feel too hot, i.e. by removing just one layer at a time. Depending on how cold it is, my kids wear a combination of a vest, short and/or long sleeve T-shirt, thinner sweatshirt or hoodie and/or wooly jumper. And of course their outer jackets. They both have thick, water resistant winter jackets, as well as snowsuits. A one-piece suit for the little one, and a two piece for my older boy. It doesn't snow that much here in Edinburgh, but when it's bitterly cold their snow gear keeps them cosy warm and means we can still go out for some fresh air without them feeling miserable. And for milder days, they have lined raincoats.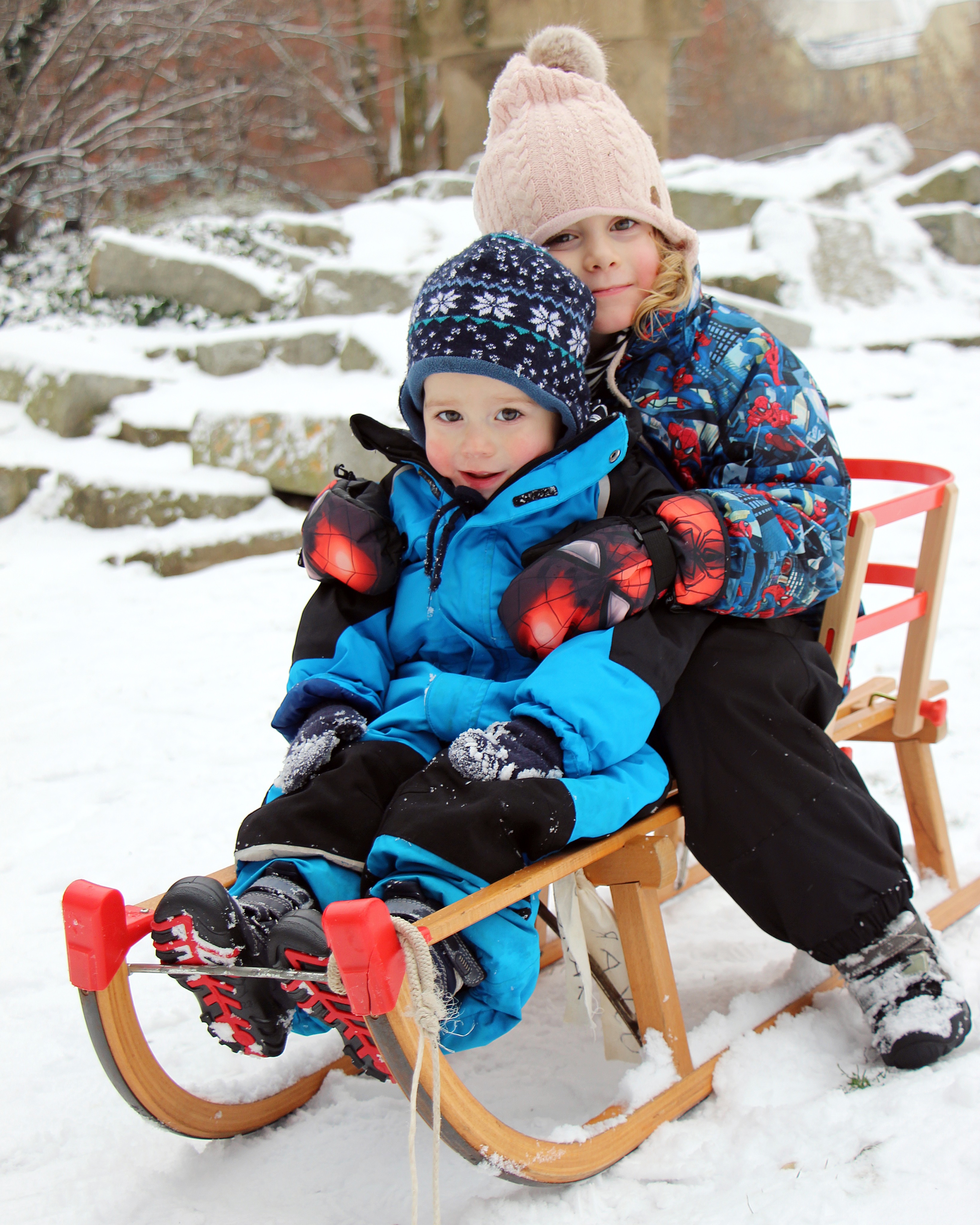 For myself, I have a long, padded, water resistent coat that goes below the knee. It's so bulky it needs a chair of its own whenever we stop at a cafe, haha, but it keeps me super warm and dry when I'm waiting at the school gates, or chasing the kids round the park. It's very windy in Edinburgh a lot of the time, and we usually don't bother with umbrellas for that reason (though we did manage an umbrella walk on Christmas Day, which was unexpectedly mild and windstill), so it's important to have winter clothes that keep us warm *and* let us survive a windy rain shower or two. For hats we all have ones that are close knit, so they don't let that afore mentioned wind through, and for hands we find mittens work best for keeping us warm.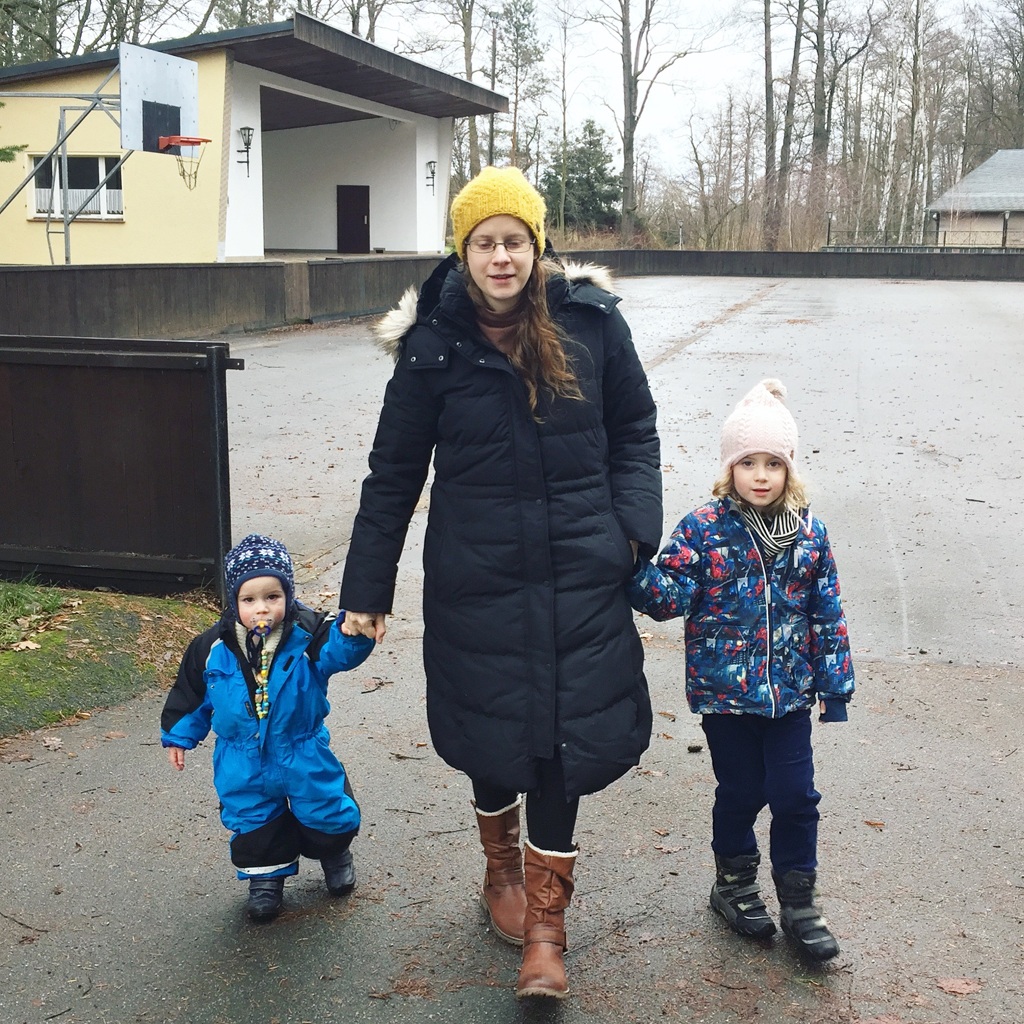 Keep Your Feet Toasty
I thought it worth mentioning this separately, as there is nothing worse than having cold and/or wet feet at the best of times, but especially not in the midst of Winter. A Scottish Winter is not the time to let fashion get the better of you – think sturdy, water proof, and ideally lined on the inside. The last couple of years, including this year, my kids have had sturdy, fleece lined, Gortex Winter boots. The only time anyone has had wet or cold feet, was when some snow got in to the top of Oskar's boots during our recent snow day. For myself, I have some super cosy sheepskin boots with a sturdy sole, that are now seeing me safely through my fourth Winter! And for that extra layer of warmth, there is nothing better than a pair of wooly socks. Unfortunately, that goes beyond my knitting capabilities but luckily my mum is an ace at knitting socks and keeps us all well supplied.
Blow Away the Cobwebs
When the weather is cold, wet, and a little bit miserable all round, it's tempting to just stay in doors all day. Until cabin fever sets in! Especially when you have two very energetic boys and live in a small inner city apartment. So unless the weather is *really* horrendous (we're talking lashing rain and high winds, which aren't just unpleasant but can also be dangerous) we are firm believers in the "there is no such thing as bad weather, just wrong clothing" philosophy and try to get outside at least once a day. The local park is perfect for a game of frisbee or kicking a ball around, even in Winter, but in Edinburgh we are very lucky to have lots of green spaces to choose from – duck ponds, woodland walks, the Botanic Gardens and the Union Canal are all places we like to visit in all seasons.
Warm Up with a Hot Drink
And what better excuse than a Winter walk or park trip, to pop in to a favourite cafe afterwards and warm up over a hot drink – and maybe a cheeky slice of cake! Luckily, there are plenty of family friendly cafes in Edinburgh to choose from. The boys' number one choice to drink is, unsurprisingly, hot chocolate. But they are also partial to a cup of mint or Rooibos tea – especially Oskar –  which are also my favourites at the moment, so I usually order a pot and some extra cups. If your kids don't like tea and you want to cut back on the chocolate, then how about some warmed up juice? Mr Fox is really into his hot apple juice, which he refers to as 'apple tea'. And then for those extra chilly evenings, when the children are already tucked up in bed, there's always the opportunity of a hot toddy for us grown-ups!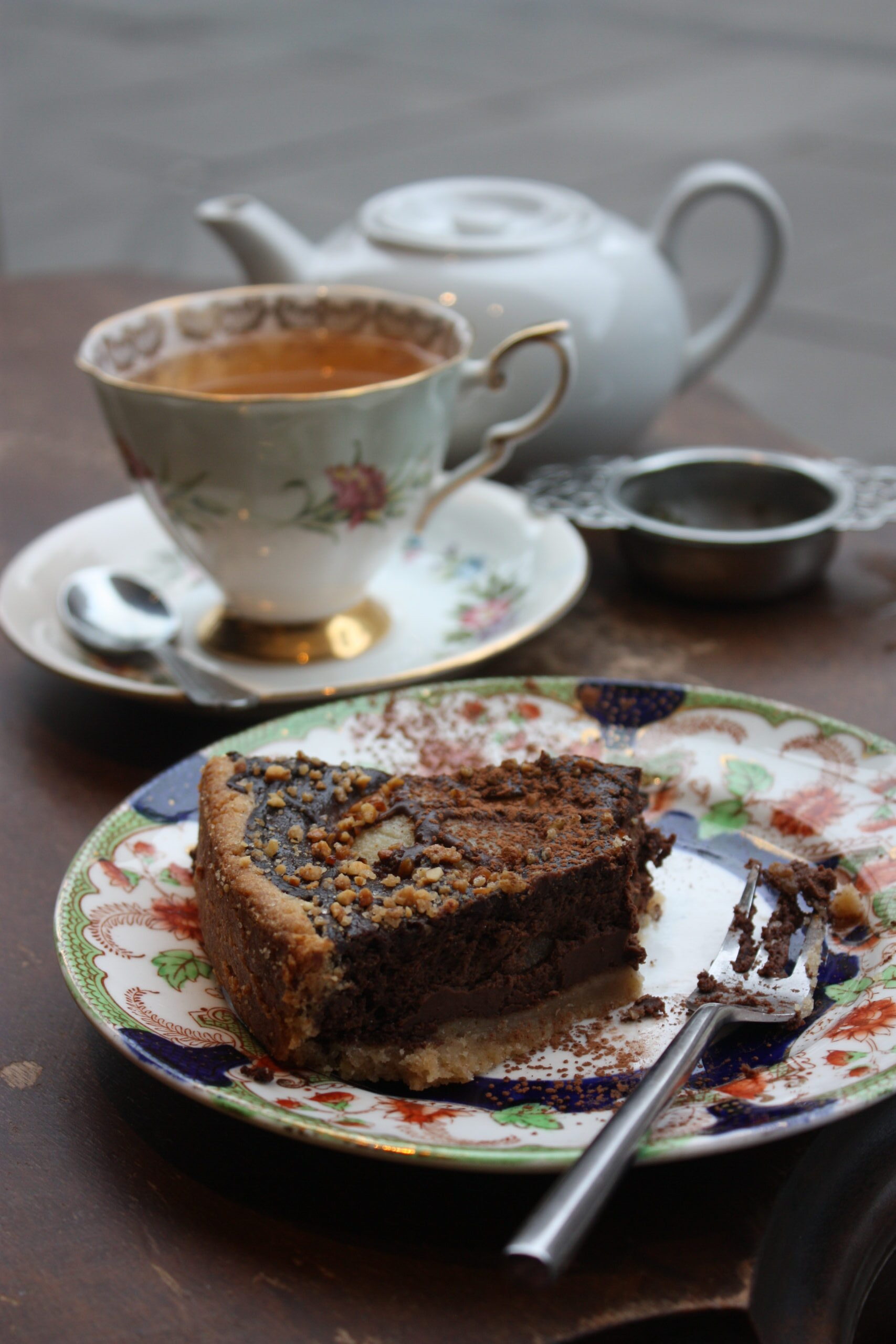 Grab Some Extra Warmth
If layers and hot drinks aren't enough to warm you up, it's time to get out the big guns! Our apartment has single glazing windows, and four fireplaces for wind to howl through, so I like to take a hot water bottle with me to bed at night in Winter. Or even curl up with one on the sofa on those nights when we get a chance to read or watch something on TV. I also sometimes use hot water bottles to warm up the boys' beds *before* bedtime, but if they want something warm to cuddle *while* they are sleeping, I prefer to give them cherrystone pillows, which you can heat up in the microwave. They don't get as hot as hot water bottles, so there is less chance of burning themselves, and you don't need to worry about them leaking or bursting. They smell great too (though that's a very personal opinion). In early December, we had a super frosty day where temperatures didn't climb above -5 C and our youngest was absolutely miserable outside in his stroller, even without all the layers. If I had been foresightful, I would have popped a heated cherrystone pillow in with him!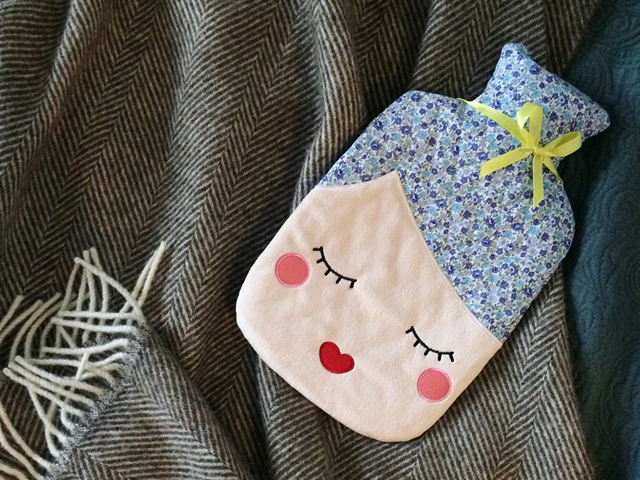 And then, of course, there is that trusted Winter fallback – blankets, blankets, and more blankets! We have extra blankets to go on top of our duvets during Winter, plus spares for guests or if we are feeling super cold at night. I can't stand overheated rooms, especially at night time, and would rather add an extra blanket to my bed than sleep in a stuffy room. Then there are more blankets in the living room, to cuddle up with on the sofa. Our blankets are a mixture of handmade (a crochet blanket made for me by my mum when I was little, a quilt I made for my eldest – must get round to making one for my youngest too!), store bought, and gifted. The most recent addition to our blanket collection is a lovely blue, grey and beige recycled wool blanket in Bannockbane Silver Tartan (see below), which I was kindly gifted by the Tartan Blanket Co. as a thank you for helping to spread the word about COLSIE. At only £30, the recycled wool blankets are affordable even on a smaller budget, and they are super soft and cuddly. But the Tartan Blanket Co. also make other blankets e.g. out of New Wool, Lambswool and Cashmere. The red and white 'blanket' in the photo is actually an oversized shawl from Joules, which I bought myself a couple of years ago.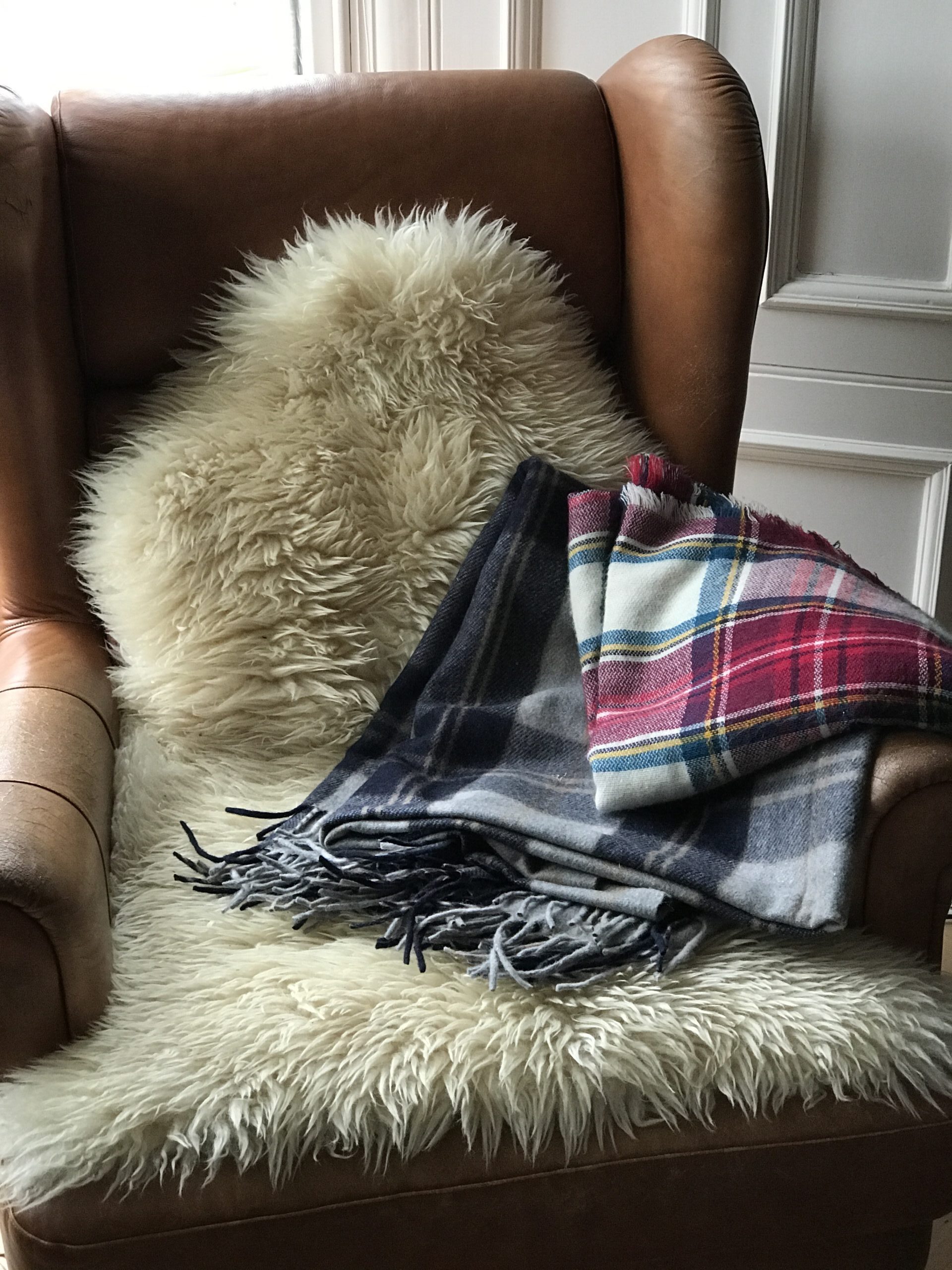 Let There Be Light 
The thing that seems to get to people the most during in Winter in Scotland, even more than the weather, is the darkness. The best way to counter that, of course, is to surround yourself with light. Try to aim for warm light, rather than cool light, so keep an eye out for that when buying lightbulbs. I also find it much cosier having a couple of side lamps on in the evening, than the overhead light. And then, of course, there are candles. Nothing lifts the spirit, I find, on a dark Winter night than a candle. Or two. Or three. We have plenty of them dotted around the kitchen and the living room. If you are lucky enough to have a working fire place, then a nice cosy fire is the cherry on the top! We have four fireplaces in our apartment, but alas none of them are in working order. Instead, we put big chunky candles in the fireplace. In addition to the other candles we have in the room! If you are looking for a cosy night out without kids, then there are a couple pubs in Edinburgh worth checking out – I haven't been in a while, but the Jolly Judge and the Sheep Heid Inn both used to have roaring fires on in Winter. And, finally, some people also swear by daylight lamps in Winter, but I have never used one before so I don't feel qualified to give any recommendations on that count.
Get a Vitamin D Boost
Vitamin D is essential for maintaining good health of bones and teeth, and it's also thought to benefit your immune system. It's sometimes known as the 'sunshine vitamin' because your body produces it naturally when exposed directly to sunlight. The combination of shorter daylight hours, spending more time indoors during the Winter, and being wrapped up to the eyeballs when you do go out, means that you need to get extra Vitamin D elsewhere. It is found in some foods, such as fatty fish, but it can be difficult to get enough from food alone, so we all take a Vitamin supplement in the Winter months. The Scottish government recommends that children under the age of 5 take a Vitamin D supplement all year round, and anyone over the age of 5 take one from October to March.
Take Care of Your Skin
The combination of falling temperatures, indoor heating, and harsh winds plays havoc on our skin in Winter. In addition to my usual skincare routine, I make sure to always have a lip balm and hand creme in my pocket. For my kids, I swear by Weleda's Weather Protection Cream (note: this is not a sponsored post, I just love the product). It's what my mum used for me when I was little too! It protects delicate baby and children's skin from cold temperatures and harsh winds, and is also suitable for sensitive adult skin.
Stock up the Medicine Cabinet
If you or your kids do end up getting sick, be prepared! Sod's law has it, that this usually happens at night time, on a public holiday, or at some other time when all the shops are closed. In our Winter medicine cabinet, we have Paracetamol, Ibuprofen, nasal drops/spray, and cough syrup, all in adult and child versions. I also regularly check that our in-ear thermometer is working, and since my youngest is prone to eye infections when he has a cold or when it's very windy, we also keep a supply of Wala Euphrasia eyedrops and Weleda Calendula D4 eyedrops, the former for eyes that are red and inflamed, and the latter if there is any discharge. I am of course not a medical expert, and you should seek medical attention for your children if they have an eye infection, but these tide us over until we can get to a doctor and stop things getting worse. Both eyedrops are suitable for children, and are popular in Germany, where we have just been living for six years so we got in to the habit of stocking them in our medicine cabinet. I don't know how common they are in the UK since our German supplies haven't run out yet.
What are your best tips for surviving Winter, in Scotland or elsewhere? I'd love to hear about them, so feel free to share in the comments below.
* In case you missed my previous post, COLSIE is an Old Scots word meaning warm, sheltered, snug. Embracing winter darkness & finding comfort in life's simple pleasures. I'll be sharing some more COLSIE Winter tips with you over the coming weeks – including recipes, DIYs and a few other things – and over on Instagram I'm inviting everyone to share their own COLSIE moments using the hashtag #mycolsiemoment. I'll be choosing and sharing a few of my favourites each week. Why not join in!