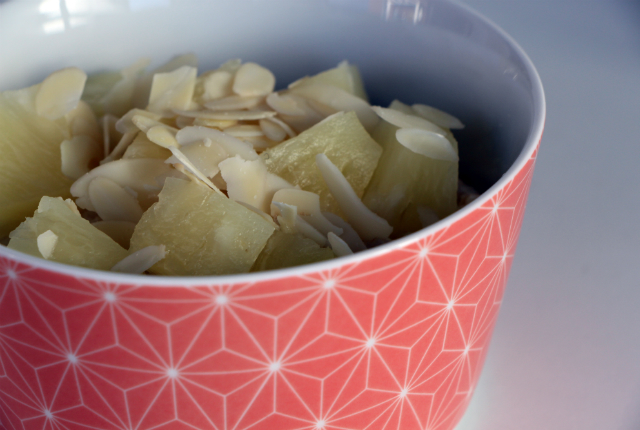 Tropical Summer Porridge
If you've been following this blog for a while, you may know we're porridge addicts in our family. We love ourself a nice bowl of porridge all year round and with the unusually hot weather we've been having in Scotland, I've found myself returning to a porridge recipe I devised a couple of years ago for Berlin's hot summers. The tropical flavours just scream sunshine in a bowl!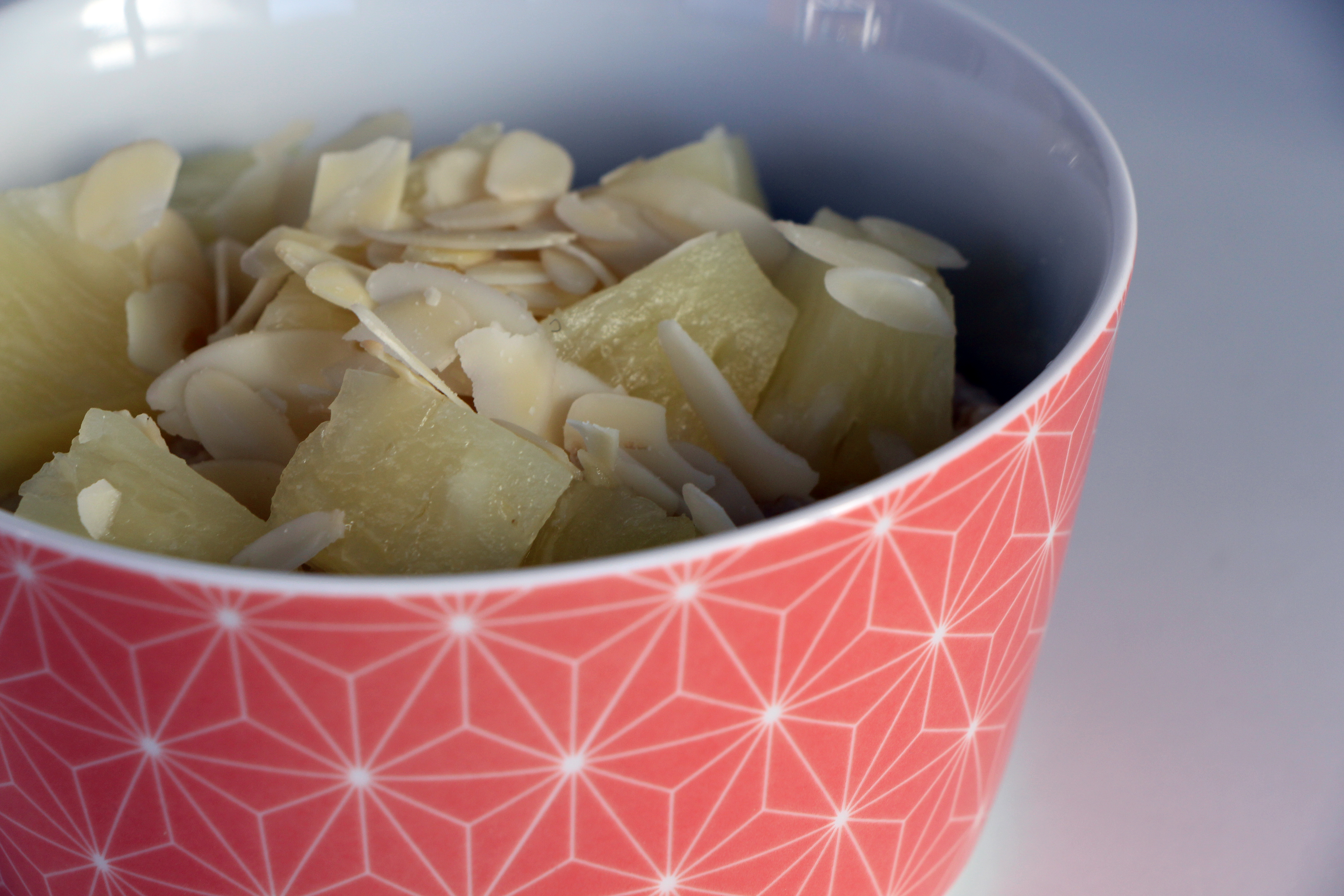 Ingredients (serves 1 adult or 2 kids):
4 Tbsp porridge oats (ca. 40g)
100ml water
100ml coconut milk*
2 tsp coconut oil
a dash of maple syrup
seeds from half a vanilla pod or a tsp of vanilla essence
a handful of flaked almonds
2-4 Tbsp chopped pineapple
*You need the 100% pure coconut milk for this, that comes in tins or small cartons, not the coconut milk sold in large cartons as a plant based milk alternative which is a mixture of coconut milk, water, sweeteners and other ingredients. My general rule of thumb is 200ml liquid for 4 Tbsp of oats. We like ours quite thick, but if you like yours runnier just add a little more water.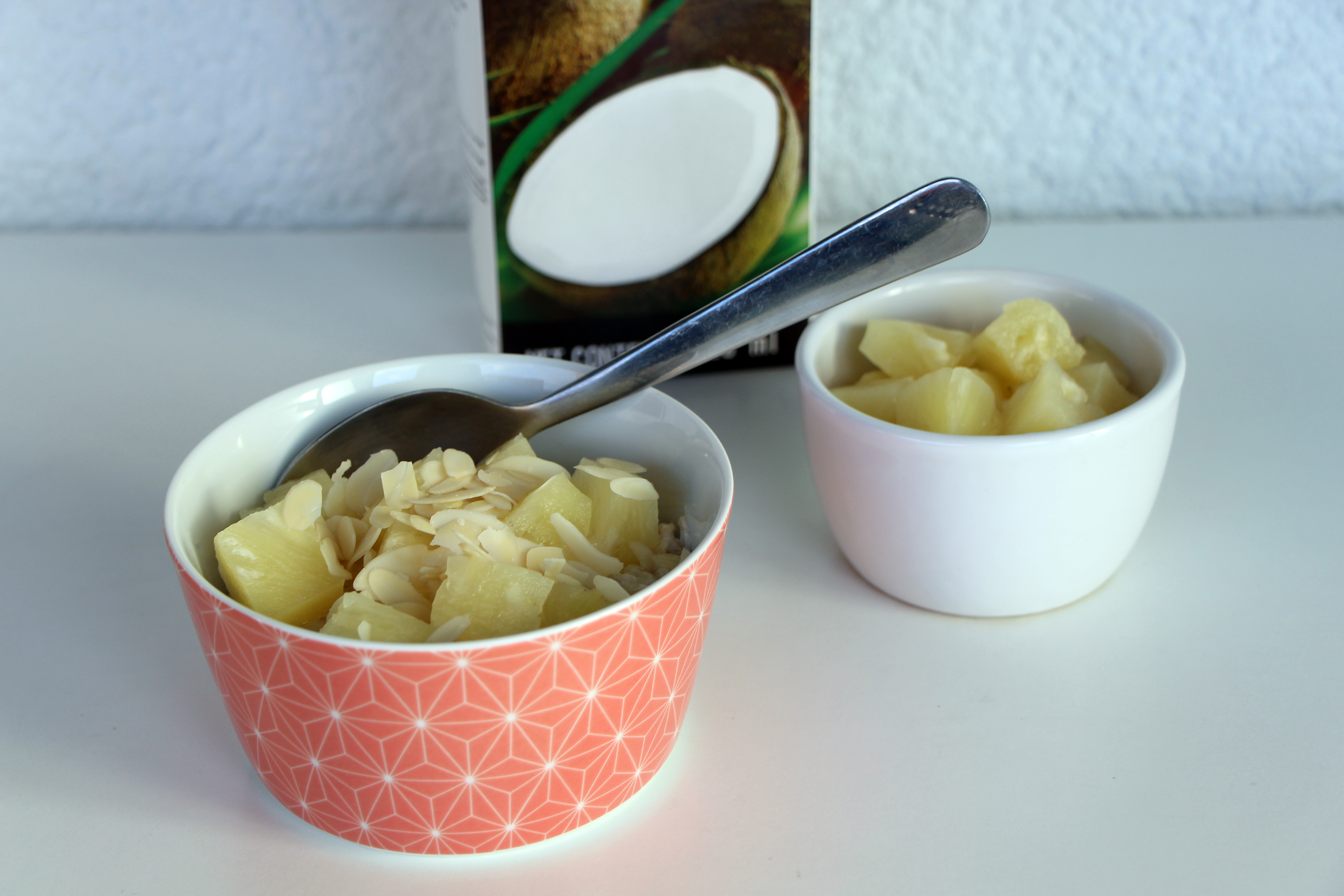 Directions:
Mix the oats with 100ml boiling water in a pan, and leave to soak for 5 minutes. If you are using other oats, e.g. jumbo oats, you will probably need longer than 5 minutes. You want to oats to be softened and slightly mushy.
While the oats are soaking, dry roast the flaked almonds in a pan, being careful not to burn them.
Once the oats have finished soaking, stir in the coconut milk, coconut oil, vanilla and maple syrup, and cook over a medium heat for about 5 minutes, stirring constantly, until it reaches a thick, creamy consistency.
Transfer to a bowl. If it seems too thick – the porridge will continue to thicken as it stands and cools – you can stir in a little more hot water to loosen it up.
Serve with spoonfuls of chopped pineapple – fresh is best but tinned will do if that's all you can get – and sprinkle with the toasted almonds.