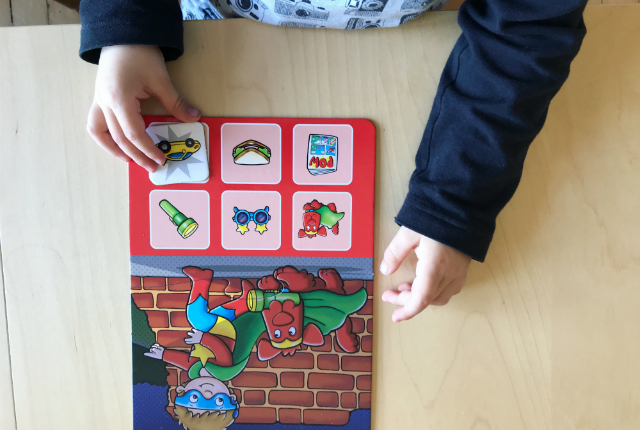 Review: Superhero Lotto Game[AD]
We're in week 3 of the Scottish summer school holidays, and our board games collection has been getting a good work out. Today I wanted to share one of the latest addition to our collection with you, which is another game we were sent for review by Orchard Toys.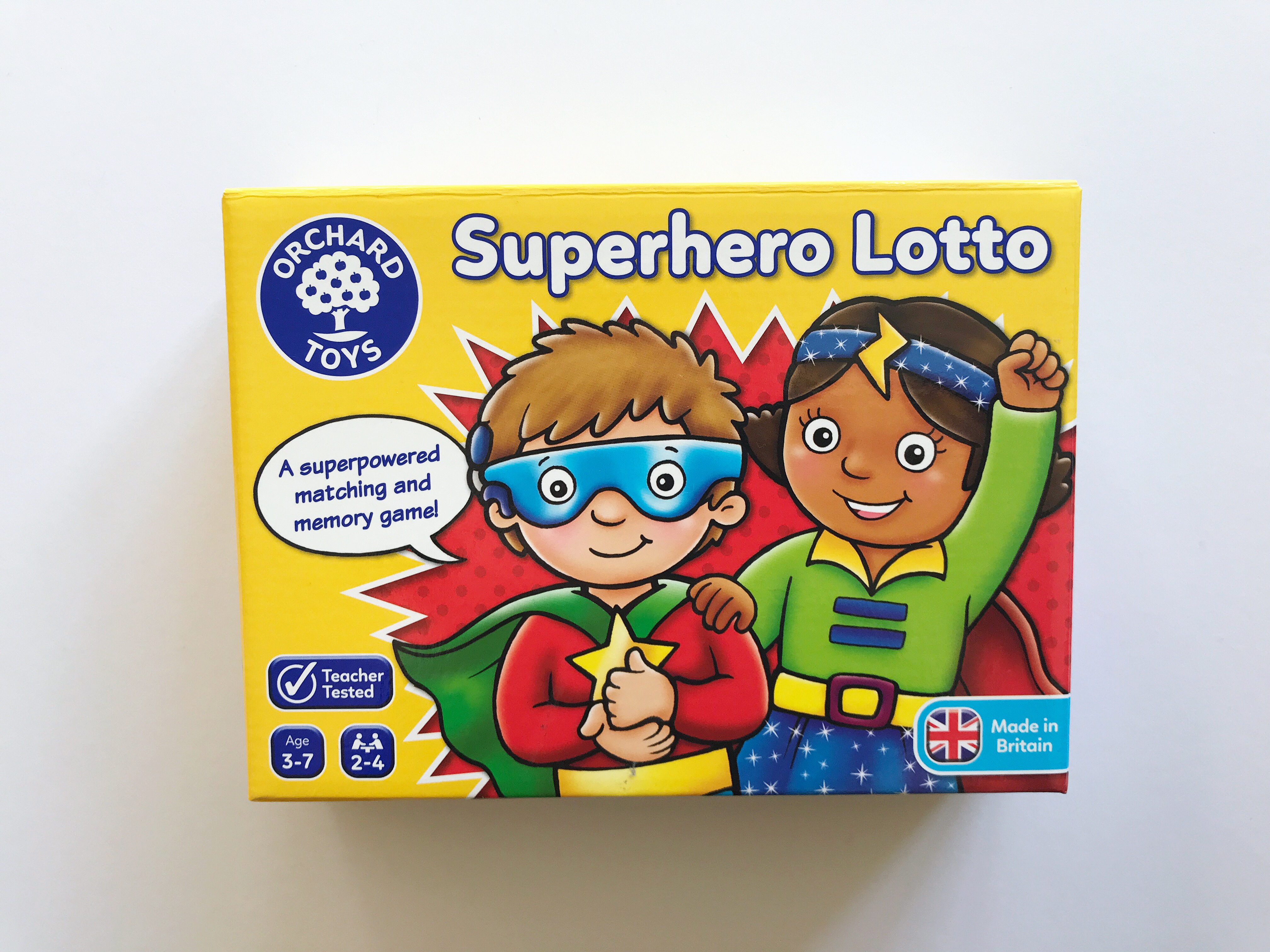 The game is called Superhero Lotto and is aimed at ages 3 to 7, making it perfect for my two boys who are at either end of that age bracket. And you can play it with 2 to 4 players, which is also perfect for our family of four. We have a couple of different lotto games already, but these are one of our favourite types of games so it's great to have a bit of variety to mix things up a little.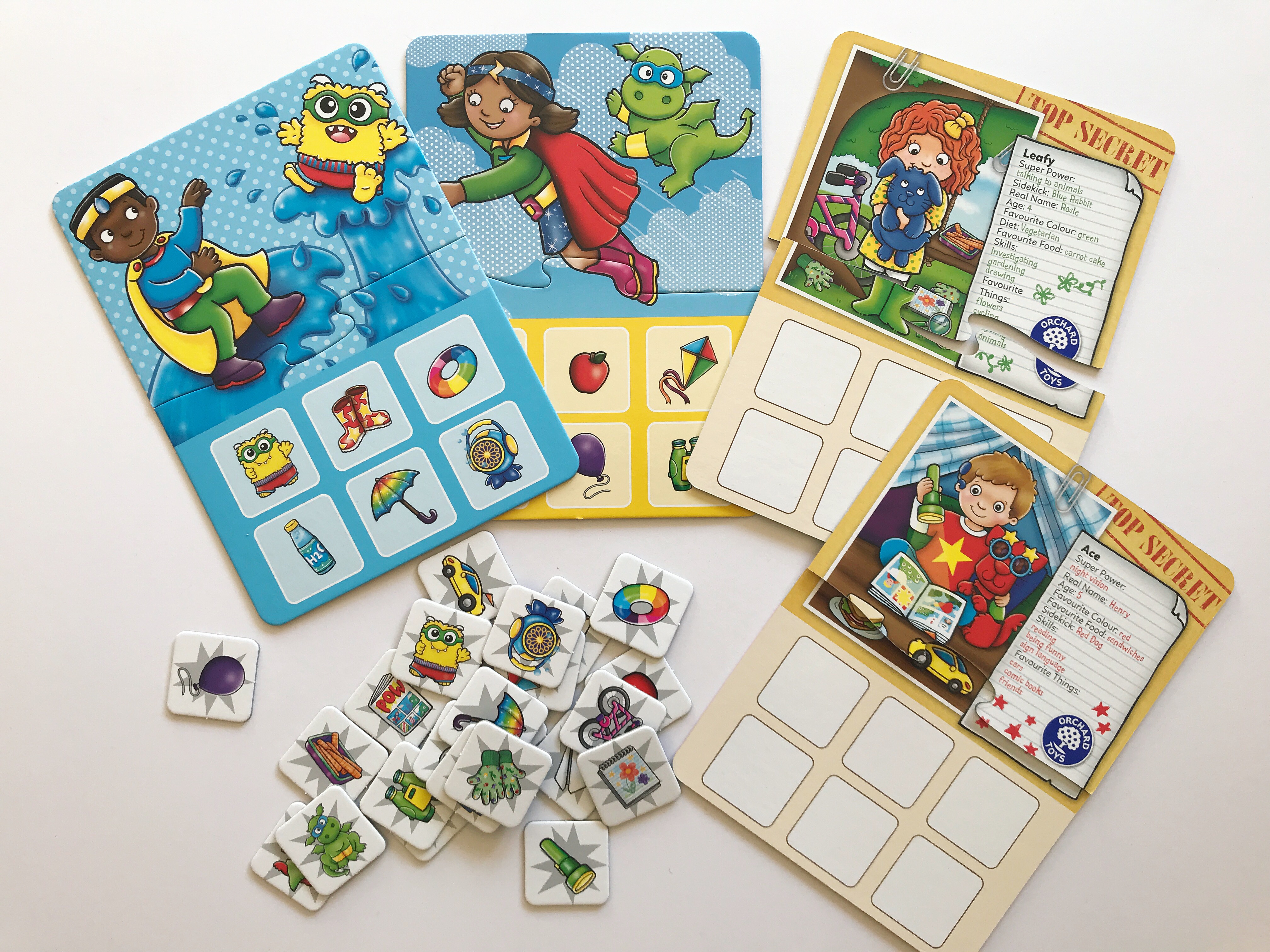 So what's in the box? There are 24 picture cards, and 4 double-sided boards, which come in two parts meaning they take up less space for storage. The boards have an easy side and a more challenging side. On the easy side, there is a large picture of a superhero with six pictures below it that match the picture cards. On the more challenging side, there is a more detailed scene of a superhero along with a short written profile, and the six spaces below are blank.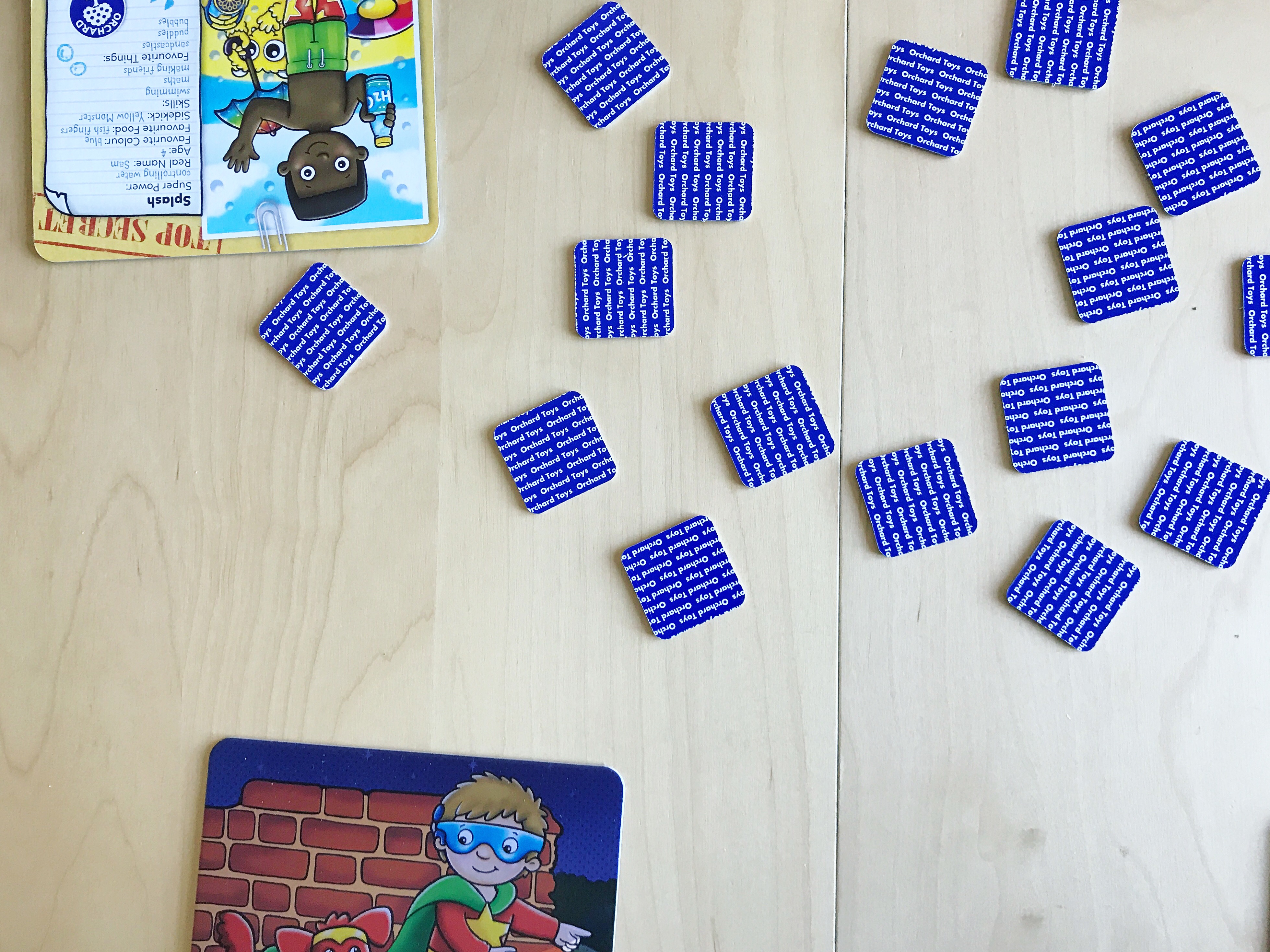 The game play is quite simple. First, every player gets a board, and the picture cards are spread face down in the middle of the table. When it is a player's turn, they turn over a card. If the card matches their board, they get to keep the card and place it on their board. If it doesn't match, they have to show the card to the other players then return it face down to the table. The winner is the first person to match six cards to their board.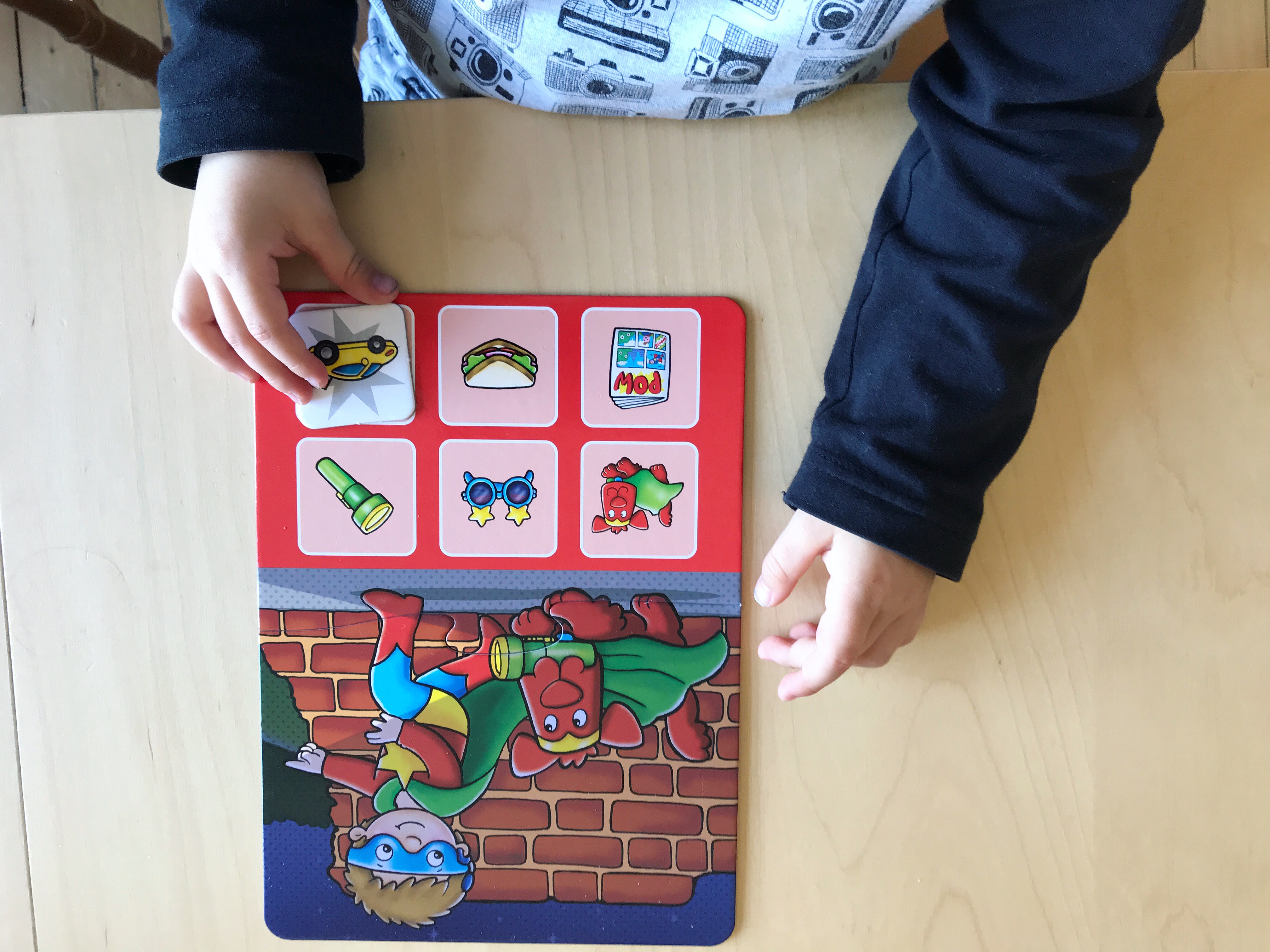 For the easy side of the boards, you match the picture cards to the six pictures below the superhero. For the more challenging side of the board, with the blank spaces, you need to look closely at the more detailed scene and profile of your superhero, to see it the picture card somehow appears there. The picture in the scene might not appear exactly the same way as on the picture cards, so this really challenges not only matching skills but also observational skills.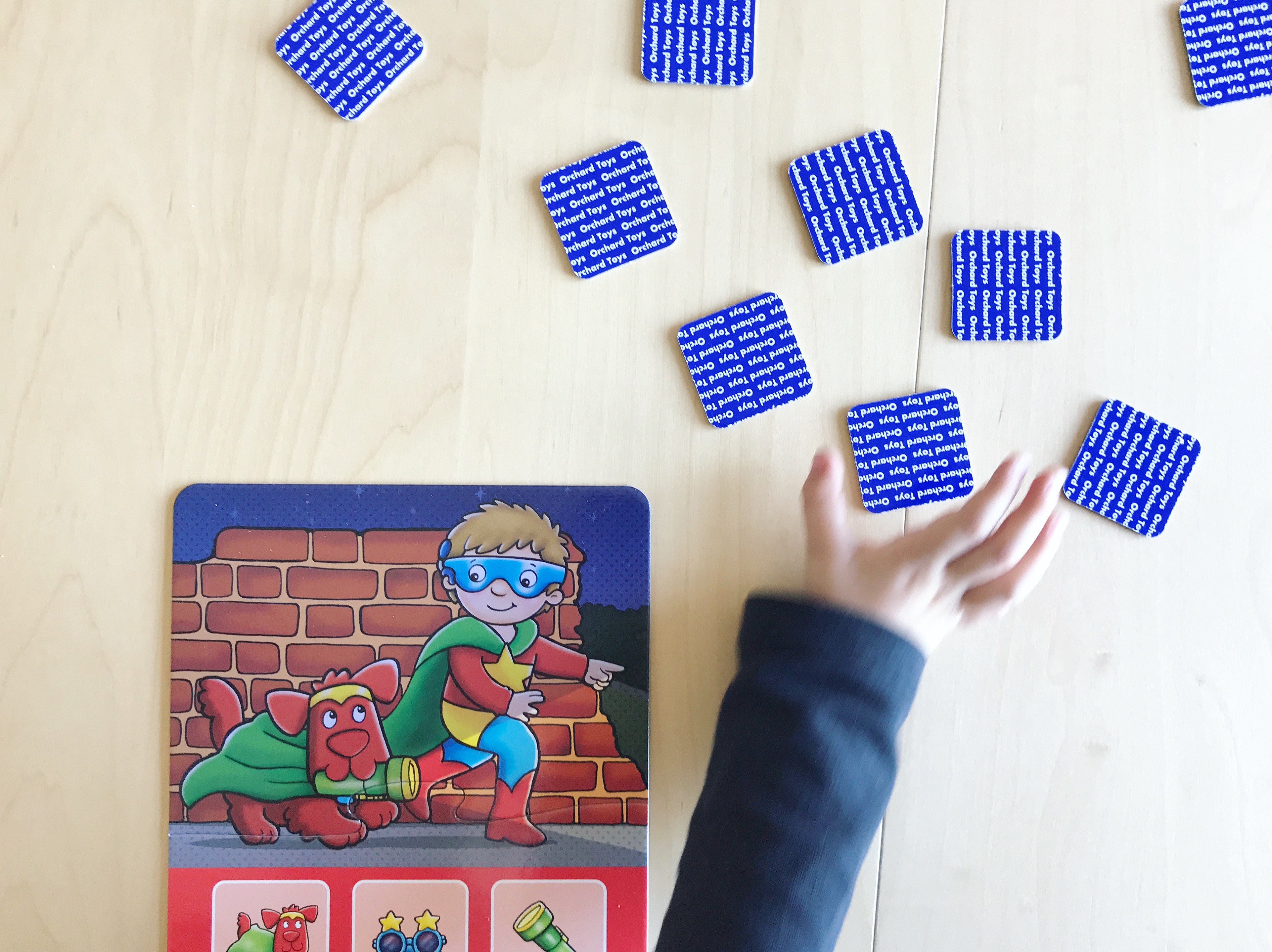 What I really love about this game, much like the Dinosaur Lotto we reviewed a while ago, is that you can play it with children of mixed ages and abilities because in the same game younger children can use the easy side of the board and older or more advanced children can use the more challenging side. It means that both my boys can join in without either of them feeling frustrated or bored because it is too hard or too easy for them.
As well as observational and matching skills, it's also a great game for developing memory skills since you need to remember which cards other players have discarded – and where – if you want to snag them for your own board. Turns out our 3 year old has an incredibly good memory for this!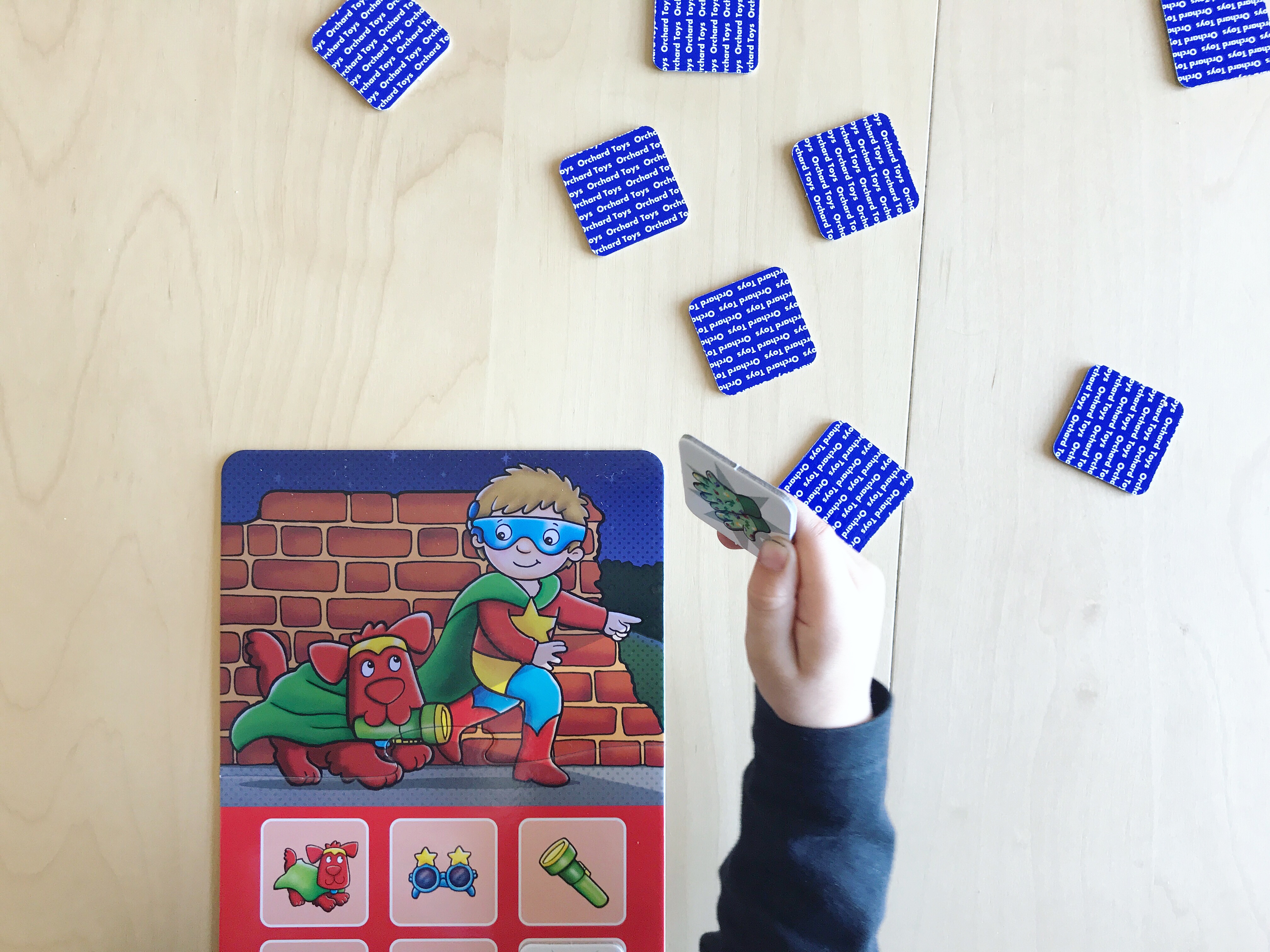 We've had this game for a few weeks now, and my boys absolutely love it. As well as the game itself, they love the superhero theme and had been inspired to make up their own superhero profiles!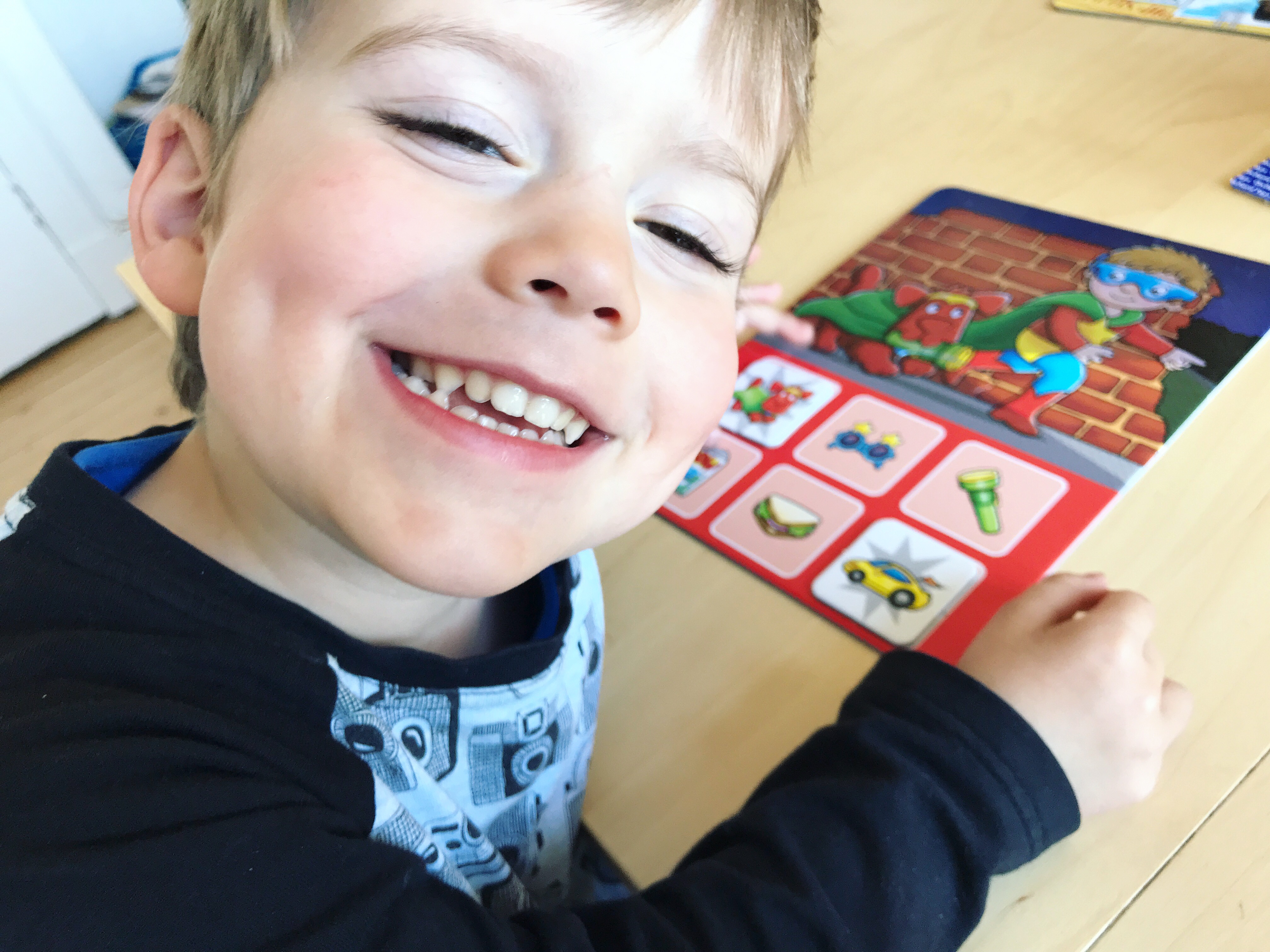 Superhero Lotto is available from the Orchard Toys website, and retails at £7.50
---
Disclosure: We received a free copy of Superhero Lotto from Orchard Toys, in return for an honest review. All images, words and opinions are our own.