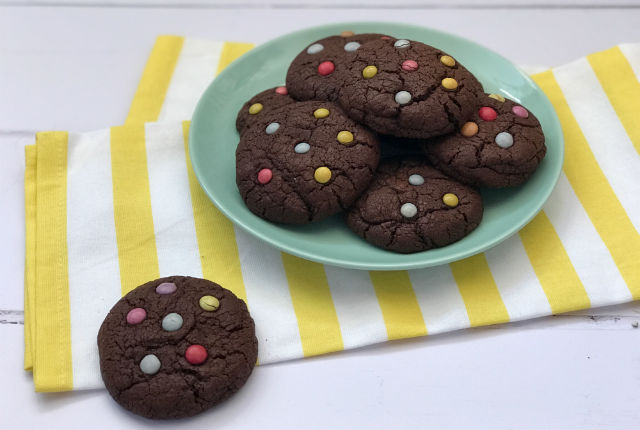 The Best Chocolate Cookies in the World
Okay, so it may be a little bold to profess these are the best chocolate cookies in the world, but that's what my 9 year old said when he tasted them and then proceeded to hug me and thank me profusely for baking them. So that's what I'm going to call them from now on. They've definitely hit a sweet spot in this ongoing lockdown saga.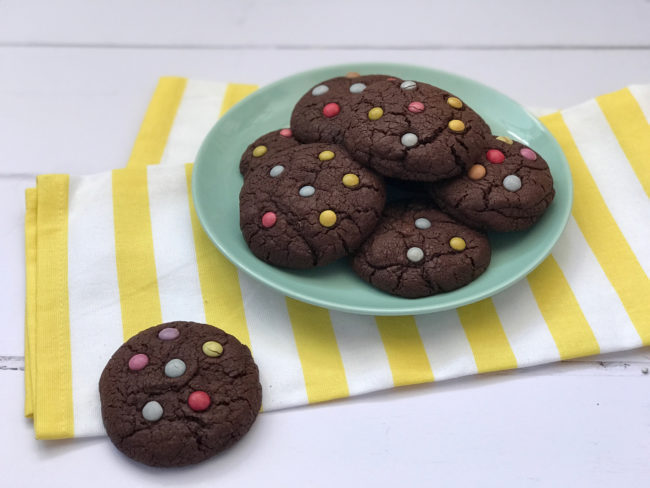 My husband has been trying for months to perfect a chocolate chip cookie that was crunchy on the outside and soft on the inside, but it never quite worked out – though he did end up with perfect chocolate chip shortbread! I decided to build on his efforts, and experimented with melting the chocolate instead to stir in to the dough, and with adding extra egg for a little more moisture. I also totally copied his technique for using an ice cream scoop to portion out the dough. Here's how to make my chocolate version:
Ingredients
300g dark chocolate (I discovered the chocolate chips in the baking aisle were perfect for this, as much cheaper than chocolate bars)
60g butter
2 eggs, size M
1 tsp vanilla essence
75g caster sugar
150g gluten free plain flour
1/2 tsp gluten free baking powder
1/2 Tbsp shredded psyllium husks (optional)
Mini Smarties (optional)
I use gluten free flour and baking powder for all my baking, but you can just use regular instead in which case you can leave out the psyllium husks. If you are baking gluten free and can't find psyllium husks, you can also leave them out but be aware your cookies might be a little more fragile and crumbly.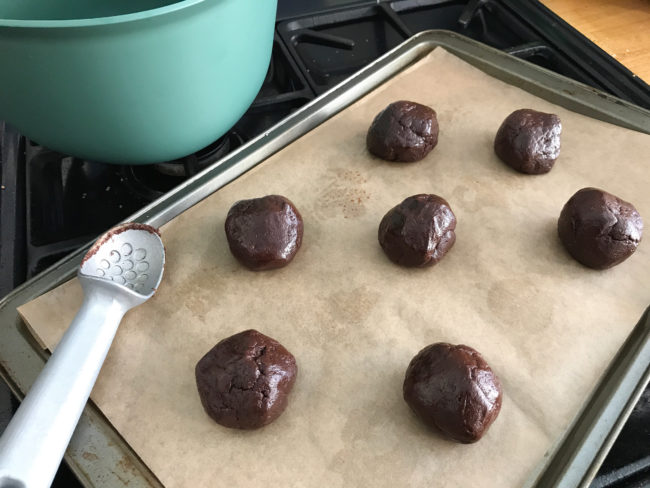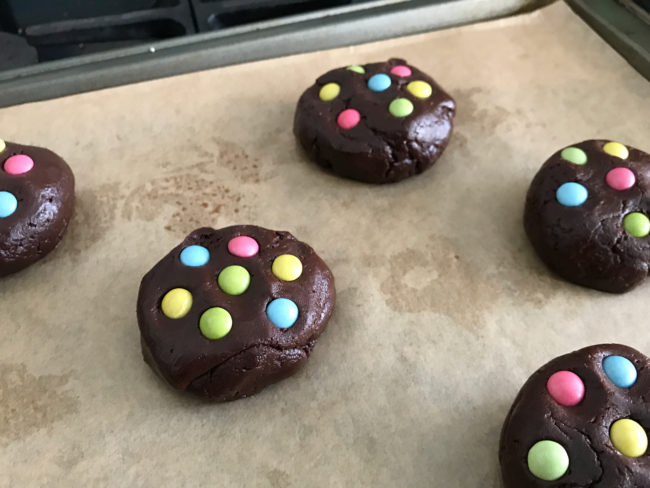 Directions
Melt the chocolate and butter in a heat proof bowl over a saucepan of simmering water. Make sure the bowl doesn't touch the water. Once melted, set aside to cool a little.
In a mixing bowl, beat together the eggs, vanilla essence and caster sugar until light and creamy.
Pour the cooled down chocolate mixture into the egg mixture and stir until fully combined.
Sift the flour, baking powder, and shredded psyllium husks (if using) in to the wet ingredients and mix until fully combined.
Cover the dough and leave to chill in the fridge for an hour.
When ready to bake, pre-heat your oven to 180 C (or 160 C for a fan oven).
Line to baking trays with grease proof paper, and spoon or scoop the dough on to the trays in equal sized mounds. I found that using an ice cream scoop was perfect for this, and gave me 14 perfectly sized scoops of dough.
Flatten the scoops ever so slightly, and add any toppings if using. We had some mini Smarties which were perfect for this, but you could experiment with other sprinkles too. The cookies also taste equally as nice with no toppings.
Bake each tray in the oven for 12-15 minutes. They should still be a little soft when they are done.
Leave to cool for 5 to 10 minutes, before moving them a to a cooling rack or plate to cool completely.
Enjoy with a nice cuppa! And yes, my children drink tea too.