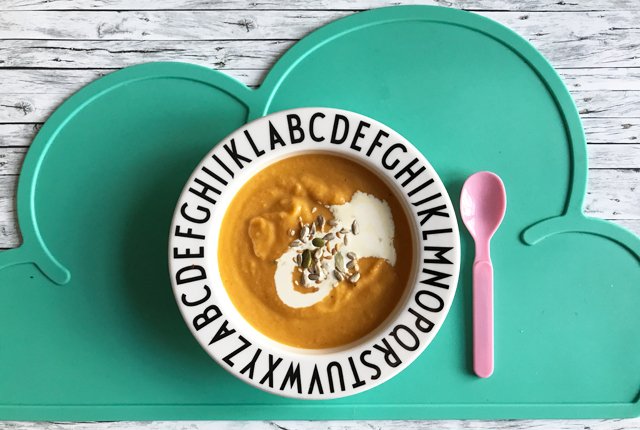 Roast Sweet Potato & Carrot Soup
Have I mentioned before how much we love soup season? I just can't stop blitzing any vegetables in sight in to soup. It's cheap and it's simple. The most easy and straight forward way is to just chop the veg and boil it straight away with some stock until soft, but for some extra flavour I sometimes like to make an extra effort and roast my veg first. This roast sweet potato and carrot soup is a particular favourite with my boys!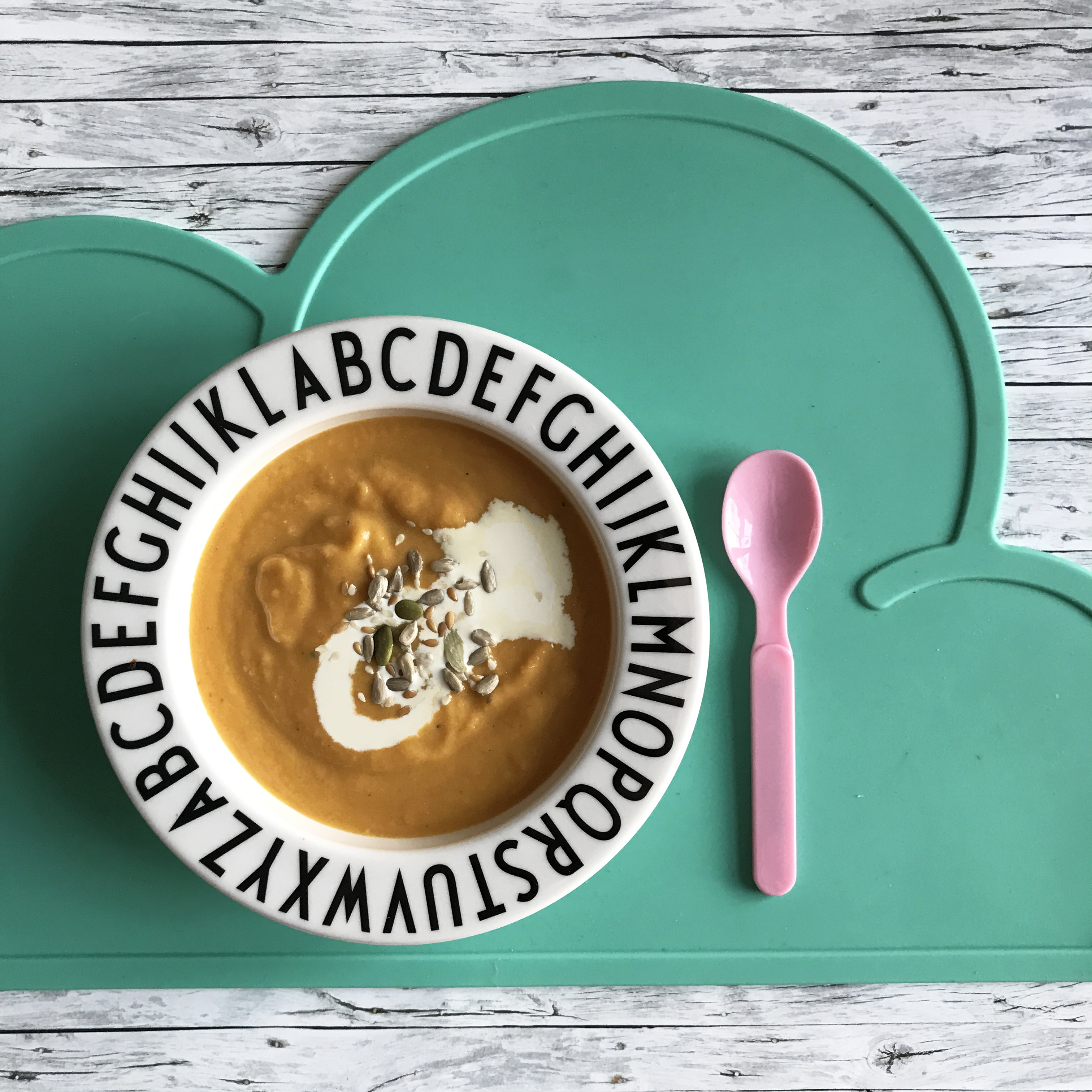 Ingredients (serves 4)
500g sweet potatoes
500g carrots
olive oil
salt & pepper
small handful of shallots (3-4 depending on size)
2 cloves garlic
1.5 litres vegetable stock (or water + stock powder according to packet instructions)
100ml creme fraiche
toasted seeds to serve (optional)
Directions
Heat oven to 220 C (or 200C fan oven).
Peel sweet potatoes and carrots and cut in to chunks and place in to a roasting tin.
Generously drizzle with olive oil (2-3 Tbsp) and season with salt & pepper, then toss to make sure the veg are well covered.
Roast in the oven for about 30 minutes or until tender.
While the veg is roasting, peel and finely chop the shallots.
Fry the shallots with 1 Tbsp olive oil in a large saucepan over a medium heat until they have softened
Peel and crush the garlic, and add to the shallots to cook for another minute or two.
Add the stick and simmer over a low heat for about 10 minutes.
Once the sweet potatoes and carrots have finished roasting, remove from the oven  and add to the saucepan.
Use a hand blender to blitz everything until smooth, being careful not to burn yourself.
Stir in the creme fraiche, adjust the seasoning if necessary, and re-heat through.
Serve with some more creme fraiche or some Greek yoghurt on top, and sprinkle with a handful of seeds (e.g. sunflower, pumpkin, sesame, or a mix) if you like. My boys love their soup with seeds on top.
If you liked this recipe, you may also like our celeriac & potato, parsnip & apple, or butternut squash soups, and for something a little different there's our German cheese, leek & mince soup!