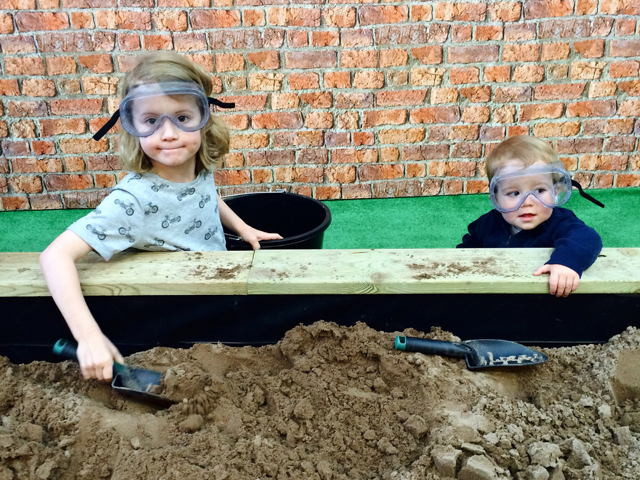 Travelling with Kids: a little Scottish Adventure
Last week, I shared some thoughts about travelling solo with my kids. We just got back from our week in Scotland, and I've put together a little account of our trip from the diary I kept while we were away – the good, the bad, and the delirious! I hope you enjoy the read.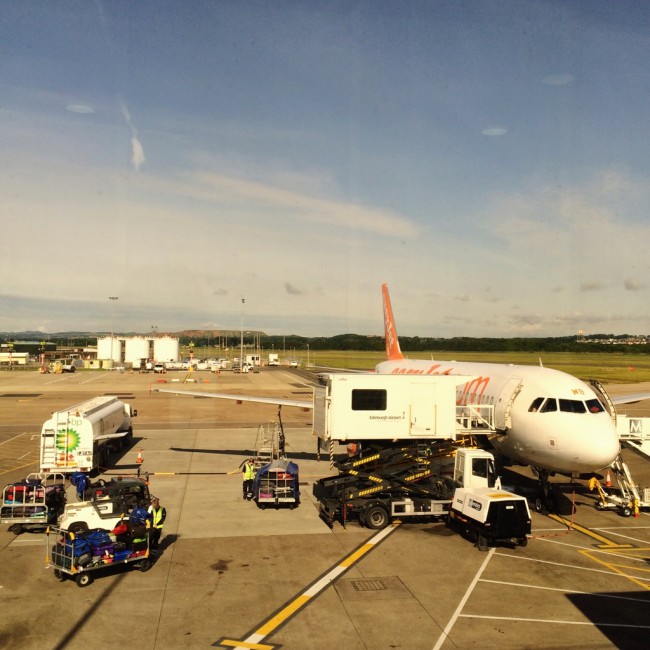 Thursday
Thursday – 11:07
With three minutes to go until the taxi arrives, I realise just in time that we almost left without anyone's passport!
Thursday – 11:52
Reminded how much I hate Schönefeld airport when made to check in the stroller. My plan for the toddler to have his nap while we wait to board is now in tatters.
Thursday – 12:16
Made it through security and get to spend an hour in the waiting area from hell before they announce the gate. Put the walking rains on the toddler to avoid losing him in the crowd, and immediately earn some disapproving looks. Buying a couple bottles of overpriced water brings us ten minutes closer to finding out our gate number.
Thursday – 12:45
The boys have scrunched up all the tin foil from our packed lunch sandwiches in to a ball and are playing catch.
Thursday – 13:03
Time for toilet trips and a nappy change before we head to our gate. There are no baby changing facilities anywhere (did I mention how much I hate this airport?). All seats are taken, and the only other option is the floor. One look and I decide to wait until the gate or, if need be, the plane.
Thursday – 13:09
According to the Easy Jet app, our flight is delayed by almost an hour. According to the info board at our gate, we are currently boarding. No plane in sight yet.
Thursday – 13:28
A family just sat down next to us – with a stroller!! The mother says she just refused to give it up. The lady opposite us is taunting my toddler with gummy bears.
Thursday – 14:12
We are on the plane, but not due to leave for at least another 20 minutes due to air traffic restrictions. Boris Johnson has pulled out of the Tory leadership race.
Thursday – 15:52 (local time)
Landed in Edinburgh about 50 minutes late. As I chase around the luggage carousel with a toddler on my hip, then distribute toddler and luggage to their places in one swift move, a lady calls out "Well done, mum!" Feel like punching the air in triumph.
Thursday – 16:13
On the airport bus! The ride in to town takes half an hour, our train leaves at 17:00. We still need to buy train tickets, but should just be able to make it.
Thursday – 17:01
Thanks to rush hour traffic, we miss our train by one minute. We use the spare time until the next train to buy some sandwiches. Offer to buy the boy an Octonauts magazine. Of course, they don't have any. I withstand the pleading to buy another magazines with plastic crap taped to the front. We settle on a Beano instead.
Thursday – 19:15
Arrived at Auntie S's house. There's a copy of the latest Octonauts magazine waiting for the boy on his bed!
Thursday – 21:53
Kids in bed. Knackered.
Friday
Friday – 6:00
Despite both being in bed way past their usual time, both boys are awake by 6am. Thankfully, Auntie S has a cat and is used to being up early.
Friday – 6:15
Coco pops and strawberries for breakfast. Some more major Auntie points have been scored!
Friday – 7:21
It's not even half seven yet, and the toddler has already managed to break the leg off a side table and give himself a bloody nose.
Friday – 9:00
The weather forecast suggests rain later in the day. Since we've already been up for three hours, we decide to just head to the beach now.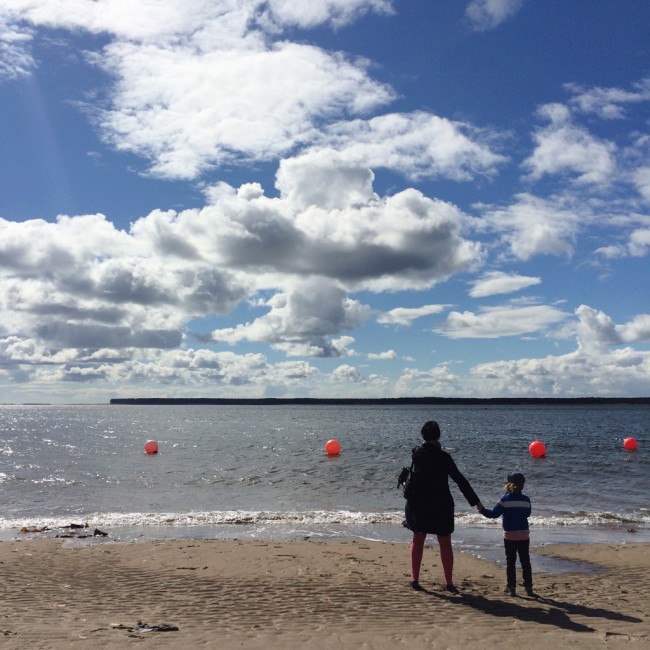 Friday – 09:41
At Broughty Ferry beach. Beautiful sunshine. The tide is out. Idyllic morning shattered slightly by trying to prevent toddler from throwing himself in the sea fully clothed.
Friday – 12:23
Heading to lunch after play park, go-karting and castle visit. Toddler miraculously still dry!
Friday – 13:34
Boy falls asleep during lunch. Toddler still going strong, despite being almost three hours overdue for his nap.
Friday – 14:01
Stop at best ice cream place in town on way back to the car. The boy opts for blue candy floss ice cream on a teddy bear cone, whilst I enjoy some Irn Bru flavoured sorbet. The toddler gets an empty cone to nibble on, because, rather selfishly, I just can't deal with the mess of cleaning him up right now.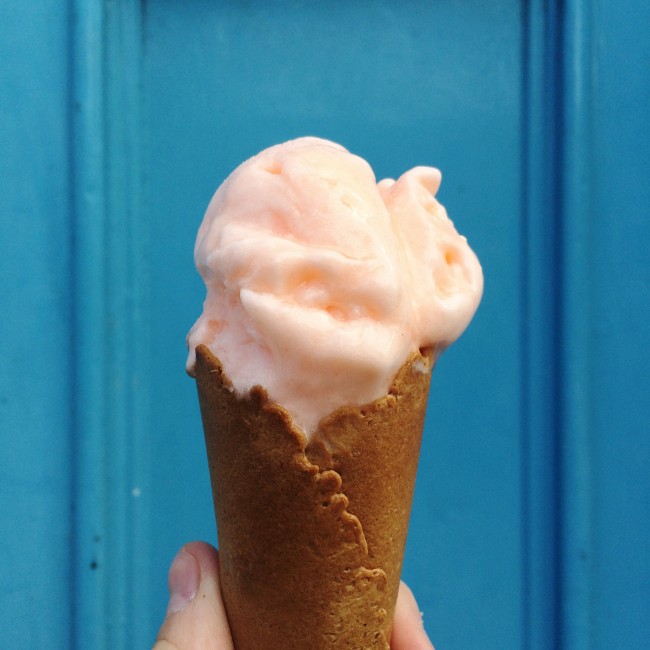 Friday – 14:32
Toddler falls asleep in the car. Could do with a nap myself.
Friday – 17:19
Auntie S has gone out to someone's leaving do at work. The toddler is watching Sarah and Duck on the TV. The boy is watching the same episode on iPlayer, a few minutes out of sync.
Friday – 17:52
Switched off the TV and trying to convince the boys it's time for dinner. Apparently the colour changing Christmas lights they just discovered are more interesting. The toddler is trying to say 'hiya' to the cat. The cat is trying to sleep.
Friday – 18:24
The boy and I are tucking in to leftover sandwiches from yesterday's train journey. The toddler is being a food snob and rejects the cheese spread roll I made him with a look of disdain, in favour of grapes and strawberries.
Friday – 19:00
The boy is bumping down the carpeted stairs. I ask him not to do that in front of his brother, who copies everything he does. He says 'okay'. Three minutes later they are *both* bumping down the stairs.
Friday – 20:29
Both boys finally asleep. Auntie S is back. We watch 'Funny Face' and eat popcorn. Glass of wine goes without saying.
Saturday
Saturday – 3:52
Toddler awake and demanding milk. Grapes and strawberries predictably not filling enough for dinner.  Apparently the only way to get back to sleep is on top of mummy. Somewhere in the dark, Woody tells me to 'pull my string'.
Saturday – 6:47
The Boy and I are singing a duet of Frere Jacques in three languages. The Toddler claps happily along. Or maybe I am just hallucinating.
Saturday – 07:12
Have abandoned singing in favour of early morning kids TV. WTF is Baby Jake?! Maybe I'm still hallucinating. The boys have discovered last night's popcorn. That's breakfast sorted then.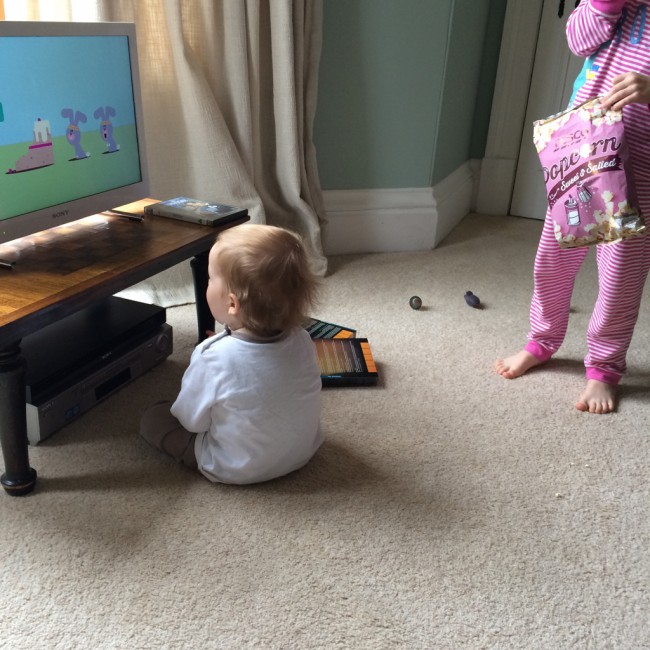 Saturday – 11:07
Arrive at Dundee Science Centre.
Saturday – 14:08
Dug for bones, slid down giant noses, out-smarted robots with comedy Scottish accents. Great visit all round. Would totally recommend.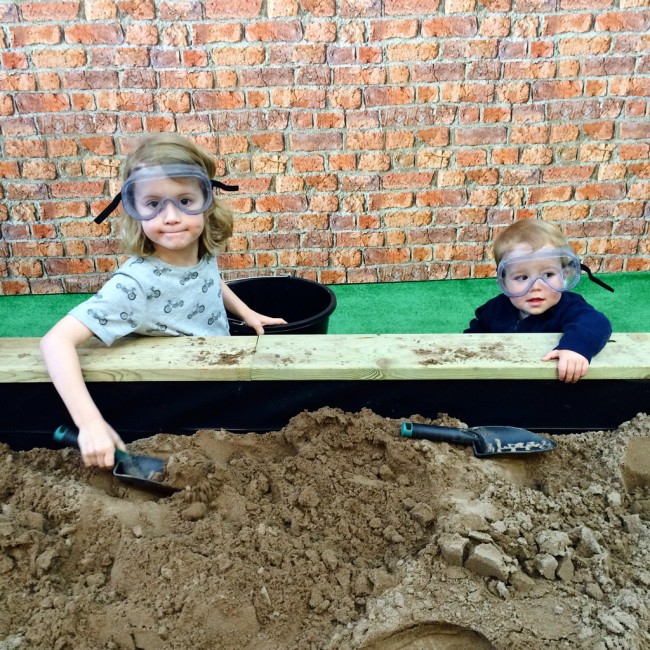 Saturday – 16:23
Heading back to the house, via the grocery store, after tea and cake at the McManus Galleries.
Saturday – 16:34 
After moving house and divorce, surely grocery shopping with kids has to be the next most stressful thing in life!
Saturday – 18:13 
Put the TV on to distract the kids from throwing themselves down the stairs. Just seen my first ever episode of 'In the Night Garden' and feel kind of brain dead now.
Saturday – 18:39 
Bumping down the stairs is apparently even more attractive than being allowed to watch TV.
Saturday – 18:44 
Dinner is ready! No, don't eat the cat food!!
Saturday – 19:17 
Toddler decides he doesn't want a bath. Toddler gets ready for bed. Boy starts running himself (!) a bath. Toddler decides he now wants a bath after all. Sigh.
Saturday – 20:26
Kids in bed in time for second half of Germany vs Italy.
Sunday
Sunday – 8:28 
Watching Chuggington and eating Pom Bear crisps with the toddler. Boy still asleep.
Sunday – 9:33 
It's true what they say, watching TV is bad for your health. Toddler trips and takes a flying crash – now has imprint of TV table on his forehead.
Sunday – 9:49 
Late breakfast (or second breakfast, if you count the Pom Bears).
Sunday – 11:04
Visit to Camperdown Wildlife Centre before we head down to Edinburgh.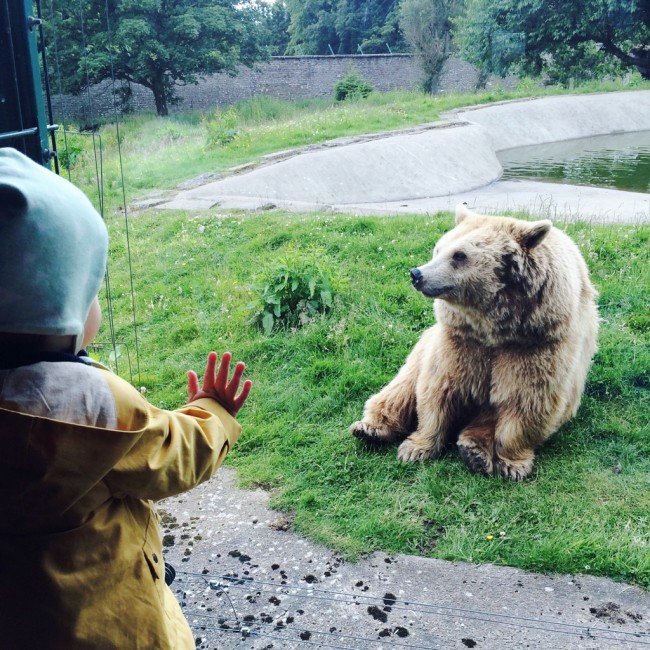 Sunday – 14:55 
Trains are on strike. Auntie S kindly offers to drive us to Edinburgh, sparing me the torture of navigating the long distance bus.
Sunday – 17:23
A walk up the Royal Mile before dinner. We see the castle, buy a kilt for the toddler, and watch some street performers.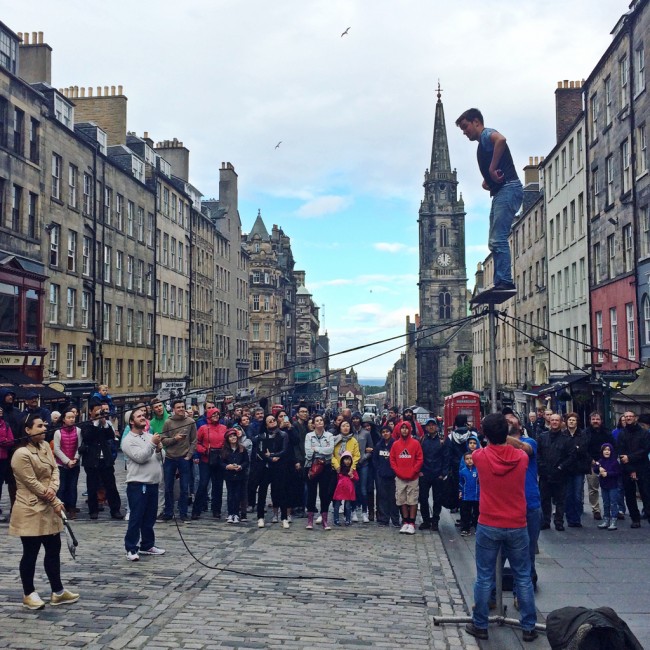 Sunday – 19:34 
Having dinner at the hotel as I thought this would be quicker than finding someplace to go. It's been 38 minutes since we ordered. The toddler is going a bit ballistic. The guys at the table behind us get offered free drinks as compensation for having to wait. I get two kids literally crying with hunger.
Sunday – 20:49 
Let the boys have a late bedtime so I could watch first half of the football…
Sunday – 22:42 
Catching up on Sewing Bee on iPlayer in the dark whilst the boys are asleep.
Monday
Monday – 6:38
Watching Fireman Sam in our hotel bed.
Monday – 7:47
Guy at breakfast just picked all the melon out the freshly refilled fruit salad bowl. And I mean ALL the melon.
Monday – 08:12
Note to self: next time, make sure everyone has been to the toilet before heading down to breakfast.
Monday – 09:50
Arrive at the Museum of Scotland ten minutes before it opens. Realise I have left my purse in the hotel room.
Monday – 10:48
Meet up with Granny and Cousin R in one of the children's galleries. Have also gathered in Uncle J along the way.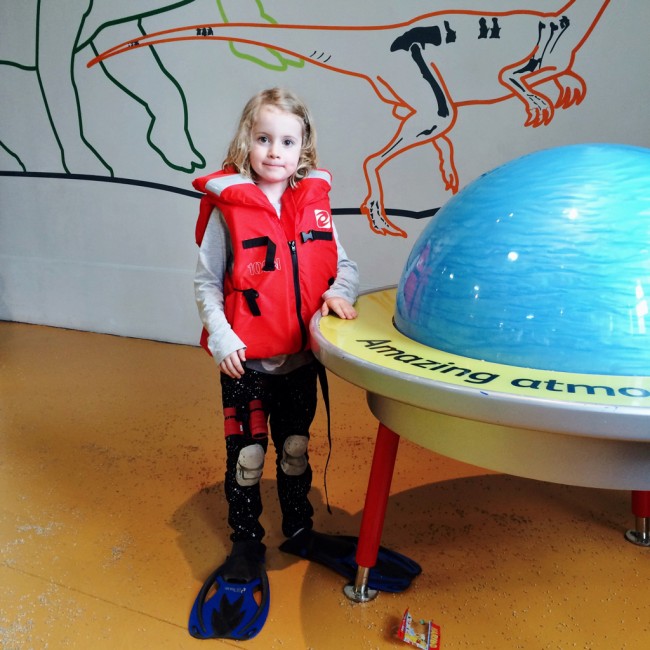 Monday – 13:02
Making Celtic shields. As you do.
Monday – 17:00
Have spent all day at the museum and now said goodbye to the others. Heading to Pizza Express for dinner.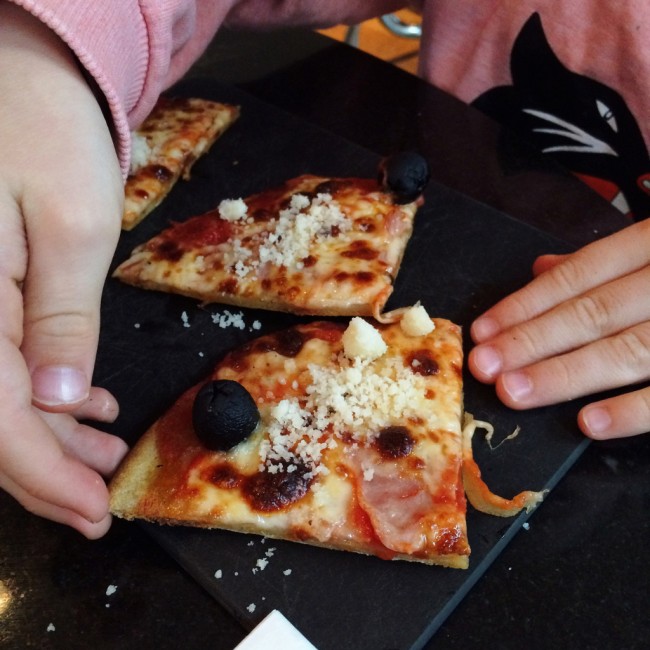 Monday – 20:13
Headed down to reception with everyone in their PJs after remembering too late that the boy's antibiotics are down there in the fridge.
Monday – 21:32
Kids asleep. Sewing Bee final.
Tuesday
Tuesday – 5:26 
Now there's a time of day I haven't seen in a while.
Tuesday – 7:28 
Go Jetters and cookies in bed.
Tuesday – 8:47 
Note to self: go to breakfast earlier next time. Only just got last free table.
Tuesday – 10:00
Meet a friend for coffee and cake at the Storytelling Centre.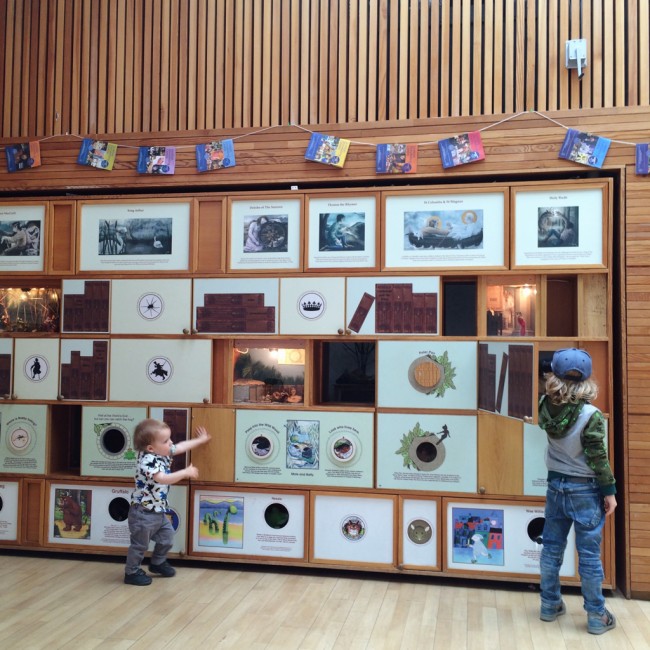 Tuesday – 11:38
Head across the road to the Museum of Childhood.
Tuesday – 11:41
Head back to the Storytelling Centre to search for lost space shuttle. Find it hidden in one of the cubby holes of the interactive wall, courtesy of the toddler.
Tuesday – 11:56
Head to the Museum of Childhood. Again.
Tuesday – 13:59
Make it to the Museum of Scotland just in time to see the Millennium Clock perform. Both boys are mesmerised. I could do this all day. Totally my happy place.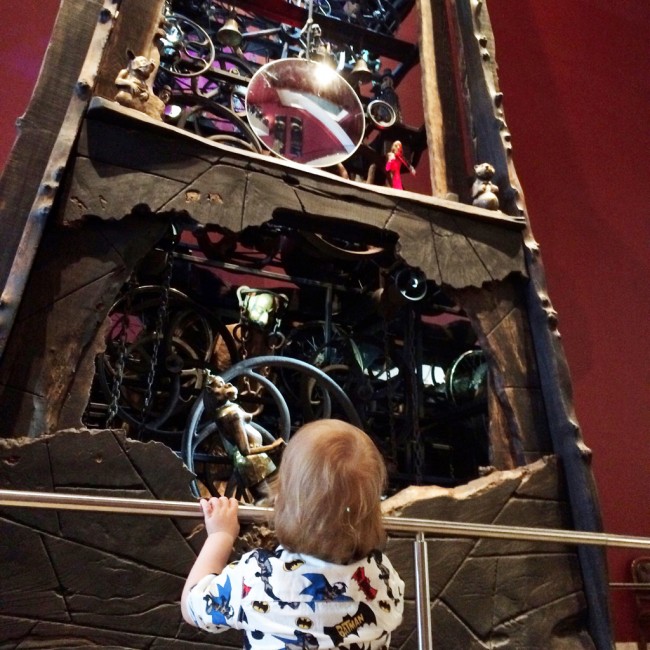 Tuesday – 14:15
Making Celtic brooches. As you do.
Tuesday – 16:22
Off to Uncle J's for dinner. Boys podding peas whilst Uncle J plays the banjo. All that's missing is some root beer and a porch.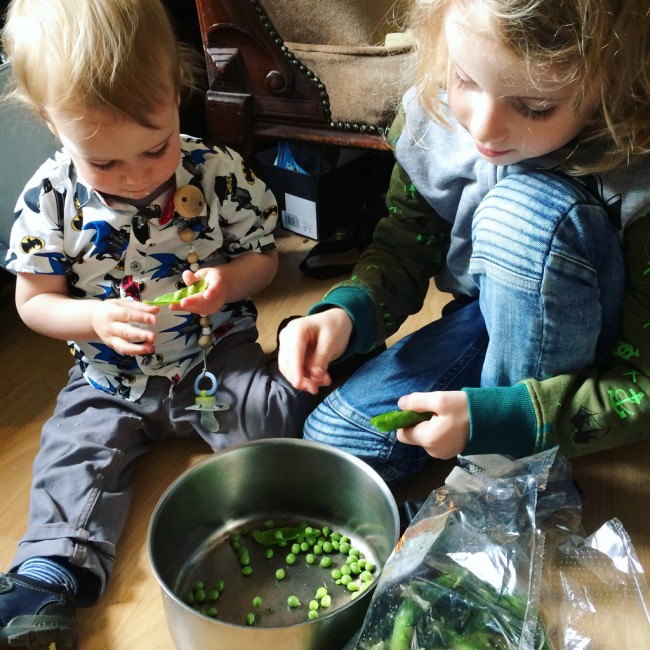 Tuesday – 19:51
On our way back to the hotel we stop to see where the Queen lives when she is in town (which she is!) and watch the changing of the guards. Also take a pic of "the place where the girl in charge of Scotland works".
Tuesday – 20:49
Boys watching Octonauts on the iPad as a special treat so I can pack.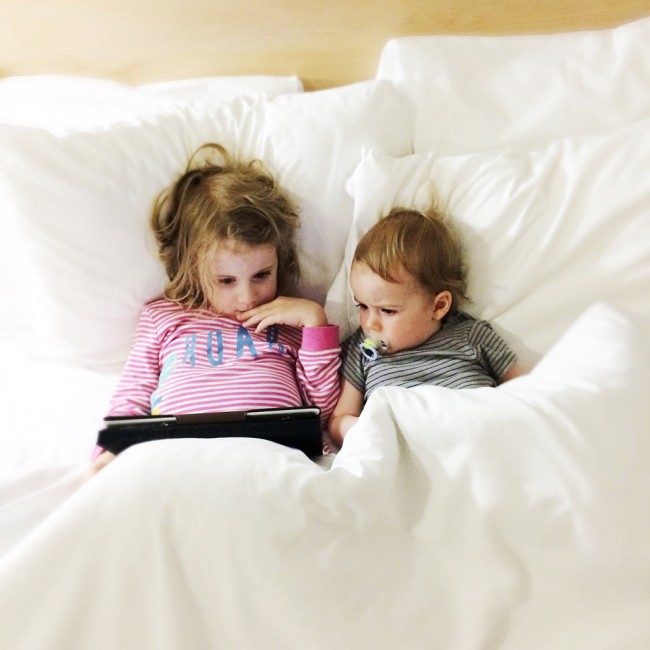 Wednesday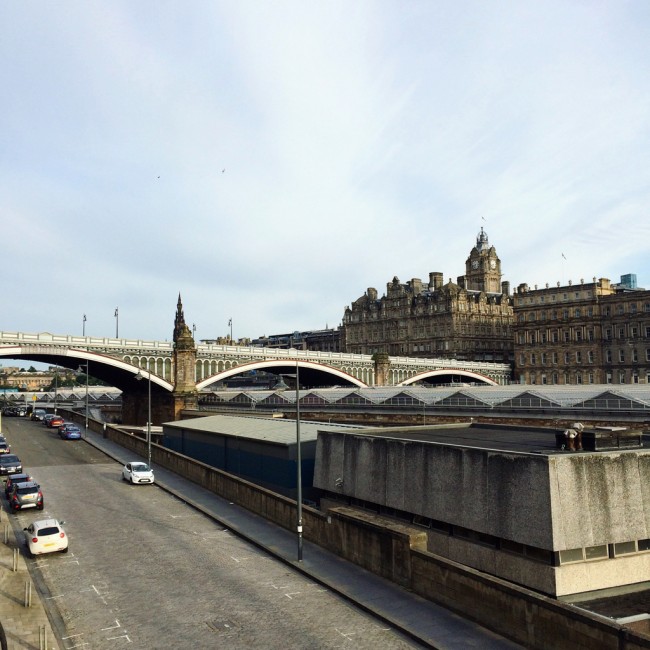 Wednesday – 07:51
On the airport bus. Everyone running on time and according to plan. Get in!!
Wednesday – 08:14
Arrived at the airport. Kids and passports all accounted for.
Wednesday – 08:26
Handle of bag is stuck and won't go in. About to have nervous breakdown. After five minutes of applying brute force it's fixed. Note to self: don't pull handle out again!
Wednesday – 09:43
About to board. Have had toddler in stroller the whole time which made things a lot easier. Did some last minute British magazine and chocolate shopping while the boy let off some steam in the soft play (age 2+ only, sorry little brother). Definitely the nicer airport of the two.
Wednesday – 12:15 (local time)
Landed 15 minutes early. Toddler slept throughout the whole flight.
Wednesday – 13:05
Bit of a wait for our bag and stroller. In taxi now. Must be our lucky day, as there was one with both a  toddler seat and booster seat waiting.
Wednesday – 13:38
Home, sweet home.
---
You can see more photos from our trip in my album over on Facebook!