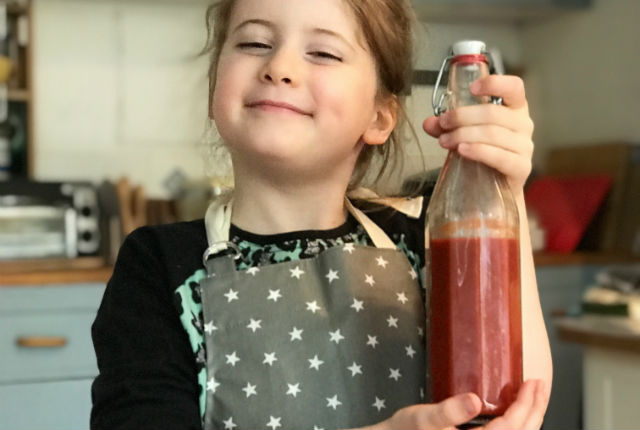 Review: Messy Me Aprons + Ketchup Recipe [AD]
As you may have gathered from all the recipes here on the blog, we love cooking and baking in our house and the boys love getting stuck in too. Baking cookies is their favourite, of course, but recently they've both also been taking an interest in helping to cook meals for dinner. So it was perfect timing that we were invited to test out and review a set of aprons from Messy Me, as Oskar has outgrown his little kids apron and Mr Fox's apron was starting to look a little tatty too.
Disclosure: We were gifted two Messy Me kids aprons, in return for an honest review. All opinions are our own.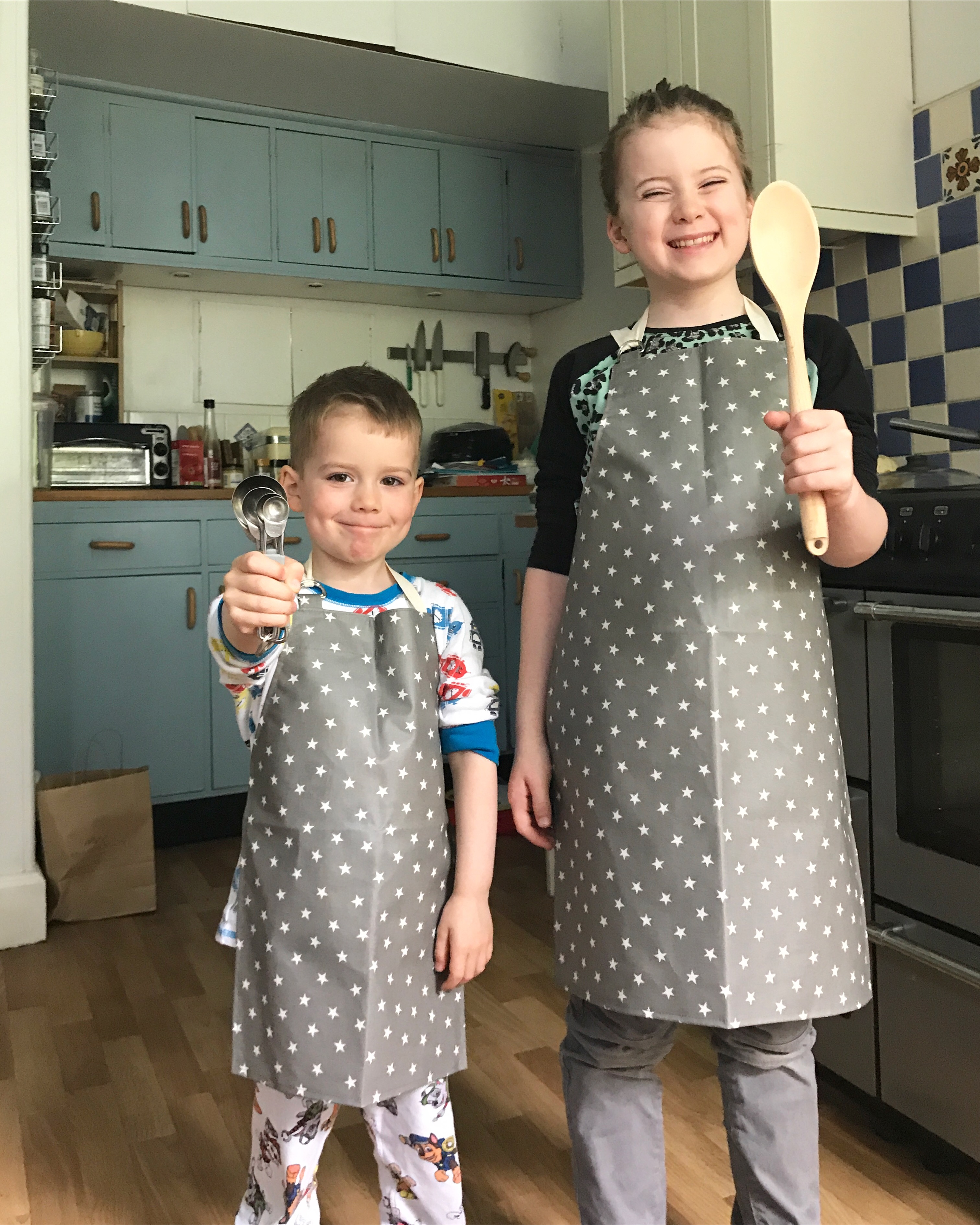 The boys were really excited when their new aprons arrived. They had had the choice between a floral pattern and a grey star pattern, and had opted for the latter. The small aprons fits approx. ages 3-6, and are currently available on the Messy Me website. The larger aprons, which are launching soon, fit approx. ages 7-11. My boys are 4 and 8 and the aprons are a good fit on them, so I would say the sizing is accurate.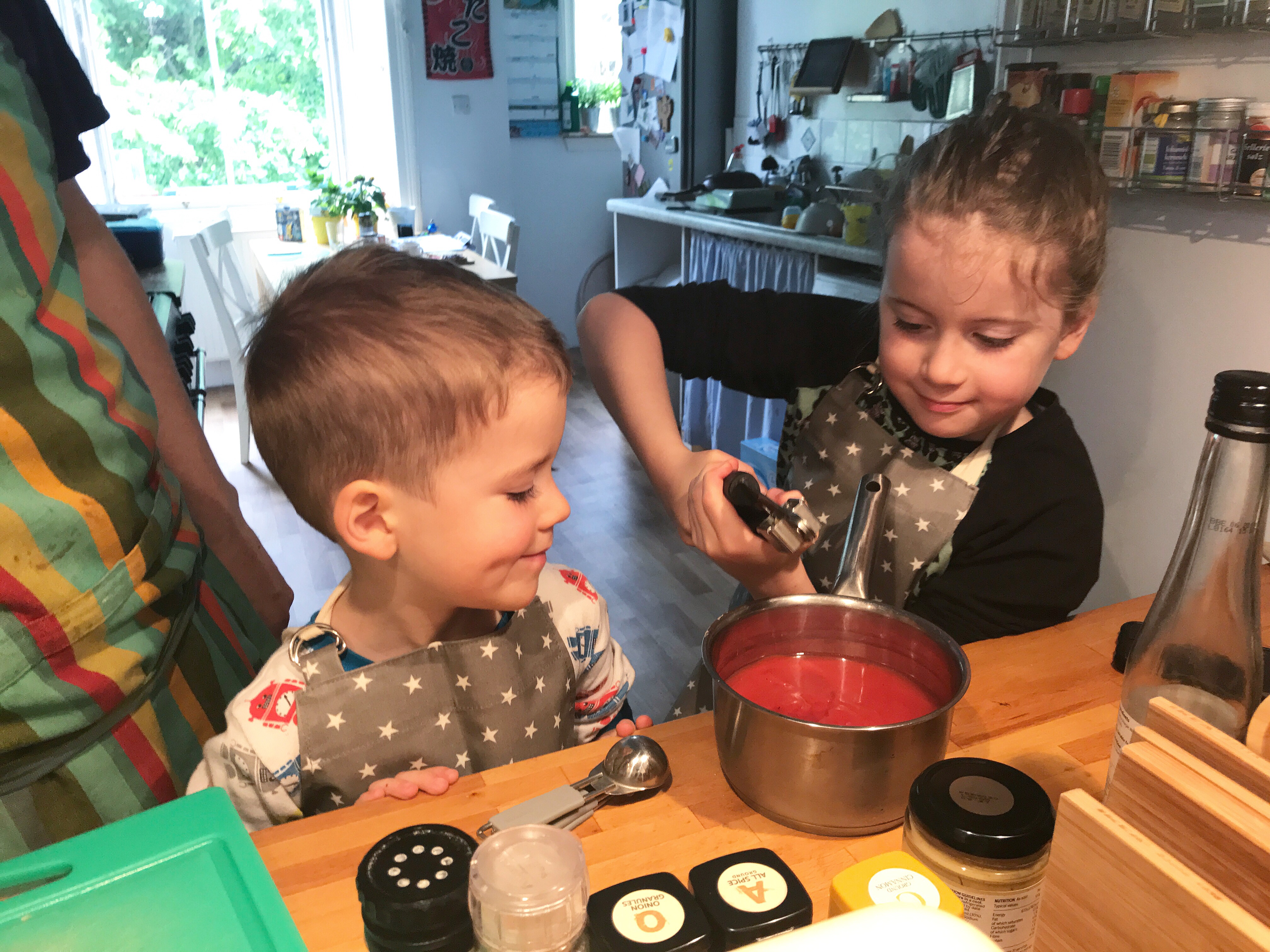 The aprons are made from coated cotton, which can be wiped clean. This is a godsend, as their old aprons were made from uncoated material and usually looked like hadn't been washed in a month after being worn just once (hough the Messy Me aprons can also be machine washed occasionally at 30C if necessary, but we have not tried that yet). The wipe clean material also means that liquids can't soak through – we've had the occasional accident with their old aprons, where oil or sauce has gone through and spoilt their clothes underneath, so it's a bonus that this is less likely to happen with the new aprons.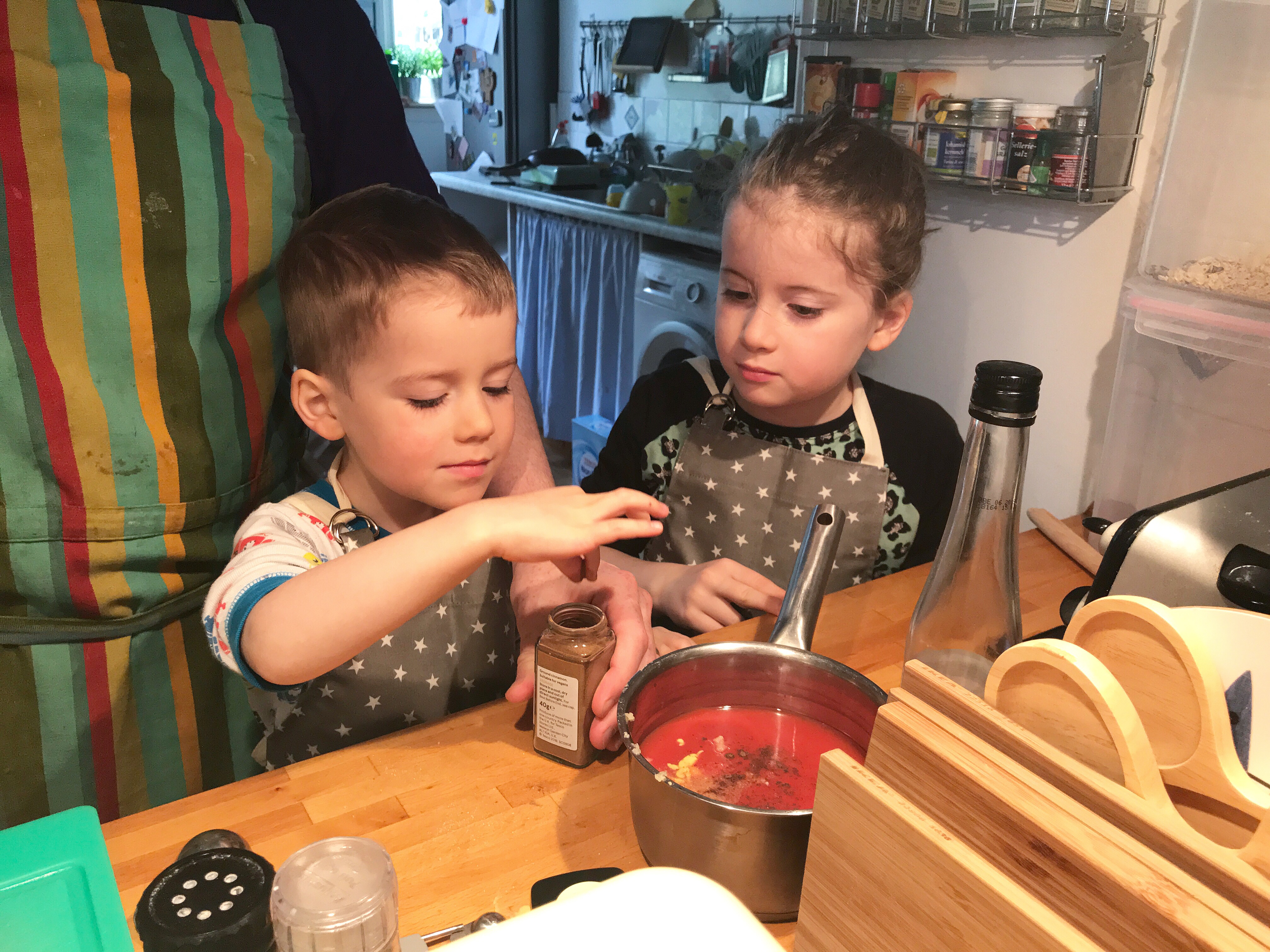 The neck on the Messy Me aprons is adjustable to make the apron sit at the right height, and then you tie it at the back. Their old aprons had velcro fastenings, and I have to say both types have their pros and cons.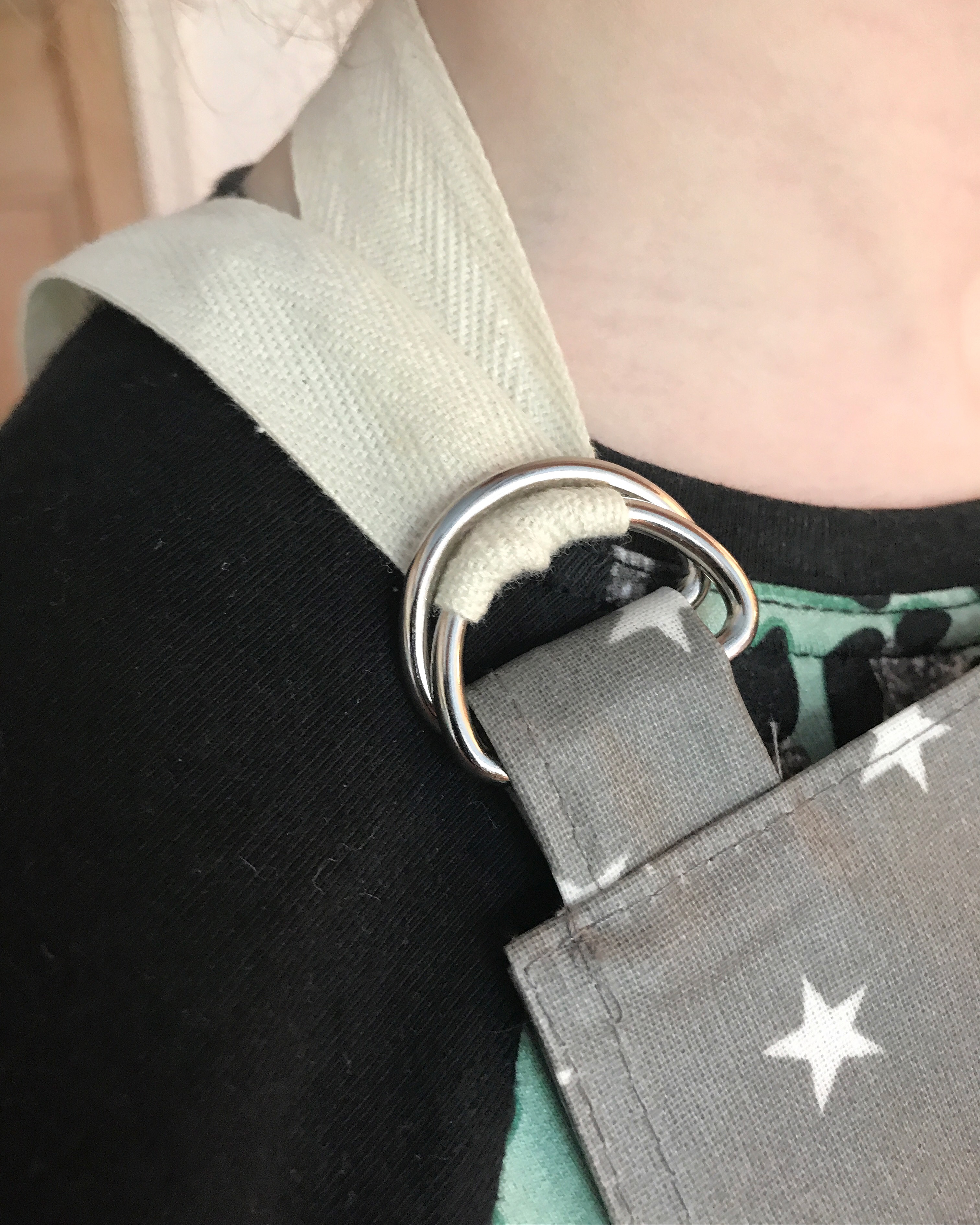 The velcro fastenings meant that the boys could do the aprons up themselves, whereas they need a little help with tying up these ones. On the other hand, the velcro on the old aprons meant you couldn't adjust them and they were always sitting too loose or too low. So in comparison, I prefer the Messy Me aprons as we can adjust them and tie them on tightly to make them fit properly.
The boys have been wearing their new aprons for a week now, both to help with cooking and also to keep their clothes clean at dinner time, and they still look as clean as on day one – we just wipe them down when we are done.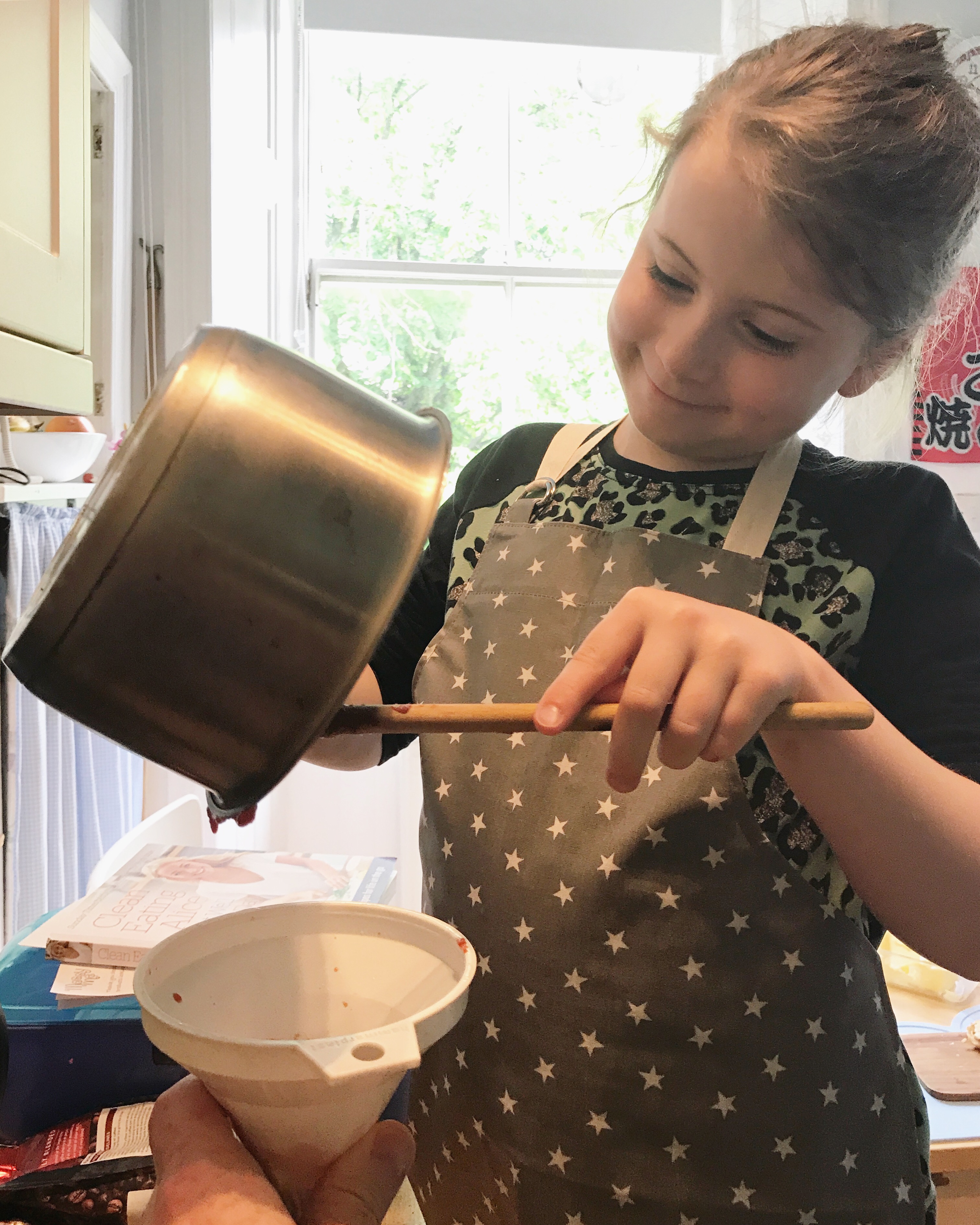 Of course, the new aprons were also calling out for us to try out a new recipe, so the boys made some home made tomato ketchup with daddy – you can see them busy measuring out the ingredients in the photos above. We've been trying to cut down on refined sugar in our diet, so this was a sugar free ketchup recipe that we adapted from various recipes we found online.
Ingredients:
400g passata
3 tbsp red wine vinegar
1 clove crushed garlic
1/4 tsp Dijon mustard
1/4 tsp onion powder
1 pinch allspice
1 pinch cinnamon
small pinch salt
small pinch black pepper
Directions:
Add all the ingredients to a saucepan.
Bring to the boil, then turn down the heat and it simmer for around 30 minutes until starting to thicken.
Fill into a clean, sterilised bottle and leave to cool completely before transferring to the fridge.
The finished ketchup should keep in the fridge for around 1-2 weeks.